Halloween will be very different this year due to the pandemic, so it's the perfect time to enjoy decorating your house – something kids will love!
Lots of people are choosing to put up Halloween-themed characters and pumpkins in their windows to encourage kids to spot them. This is a great activity if they're not able to participate in trick or treating due to lockdown restrictions or social distancing!
I've found some beautiful earth-friendly Etsy Halloween picks to get you in the creepy autumnal mood! They're all zero-waste and plastic-free for the planet, so hope you like them as much as I do…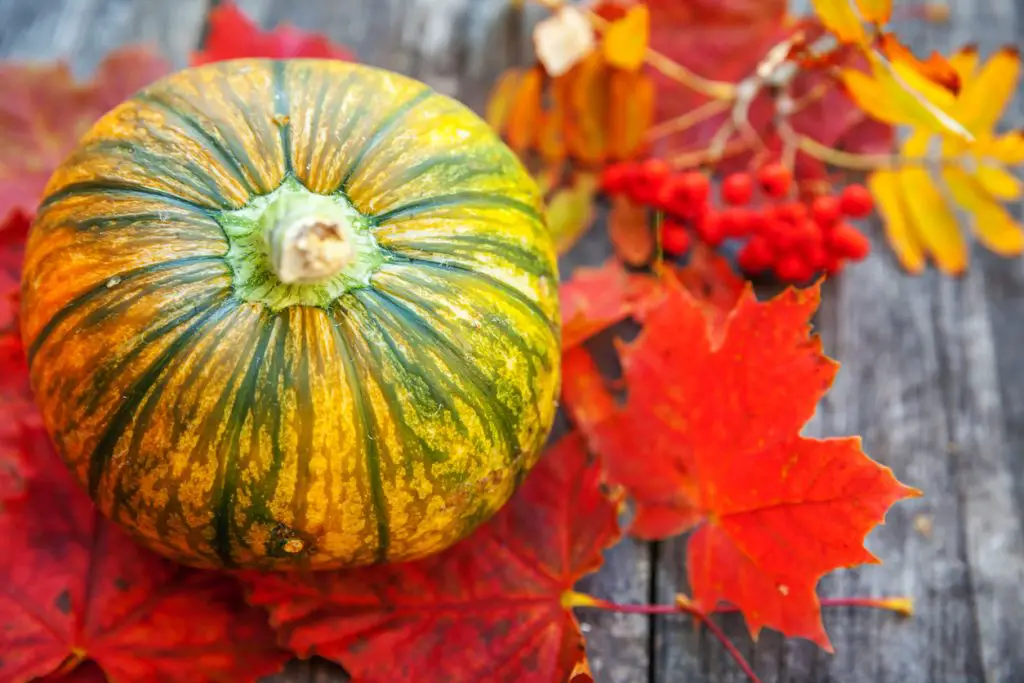 This post may contain affiliate links
This felted pumpkin flying on a broomstick is a cute adornment that you can bring out every Halloween! Its smiley face means that it looks so friendly and the whole family will love it.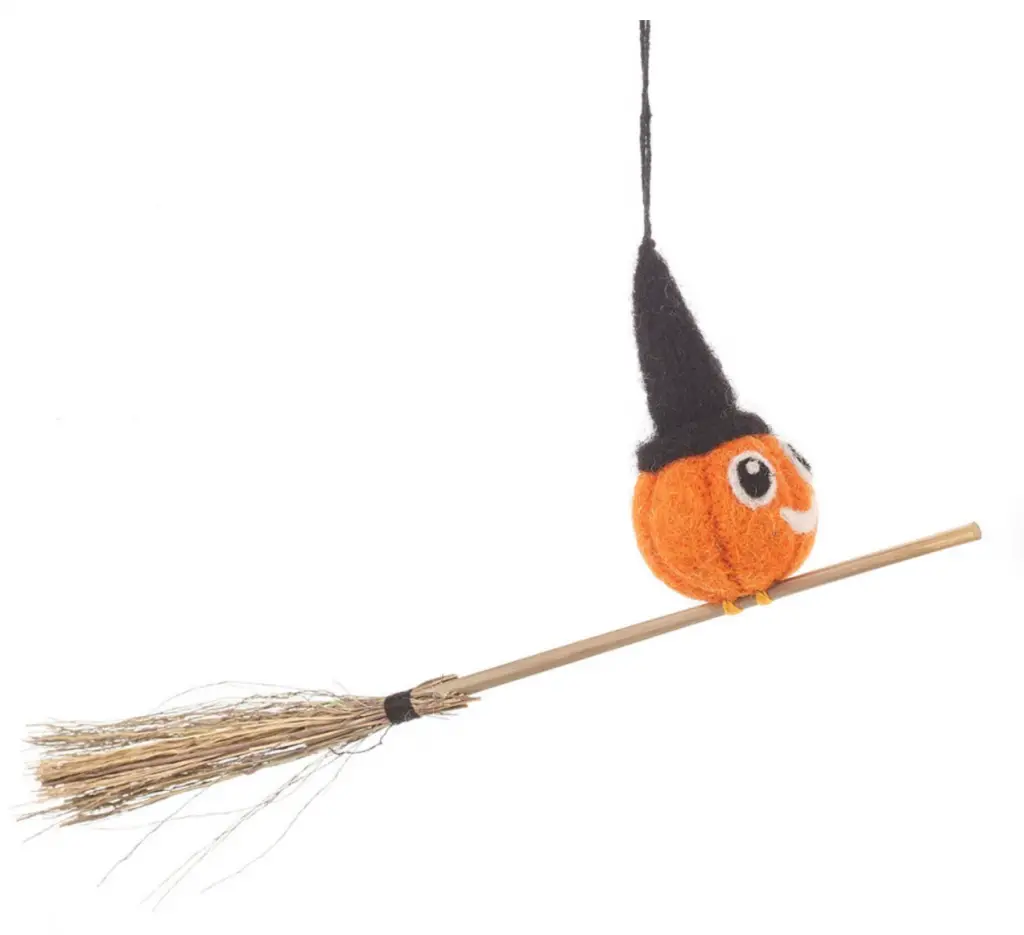 This fab bat mask kit has everything kids need to make a spooky face decoration for themselves or for their home. The beauty of cardboard is that it can be fully recycled if it gets worn out after a few Halloweens.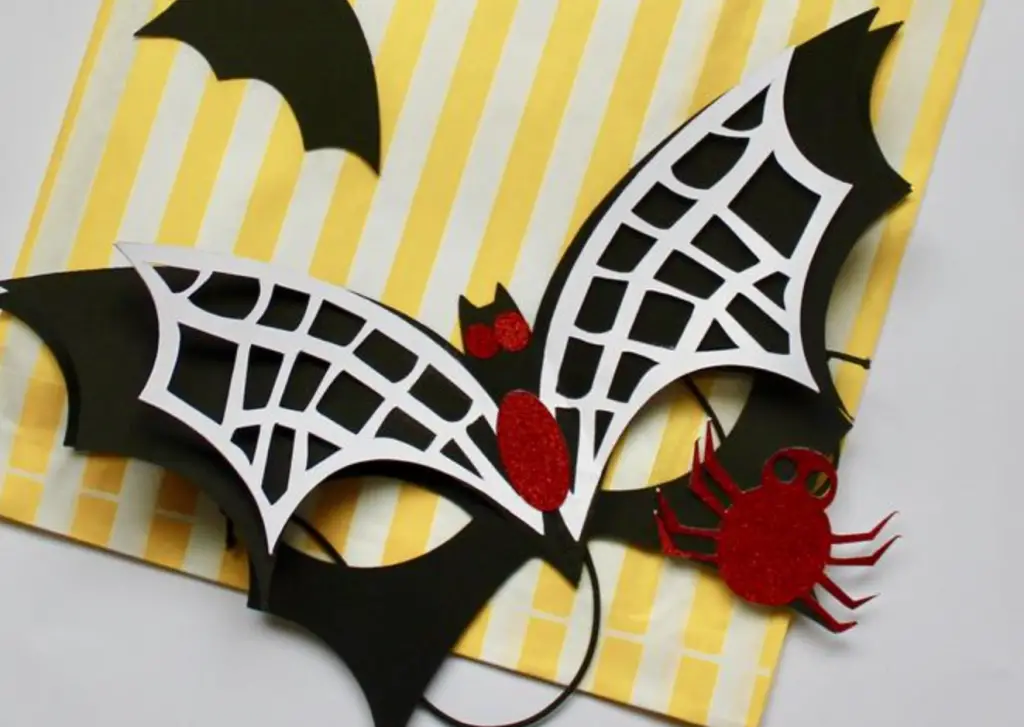 This vegan-friendly toffee apple candle is made from soy and smells delicious! The smell is so evocative that it will light up your home and make you feel nostalgic at the same time.
Never leave burning candles unattended and keep them away from children, pets or flammable surfaces.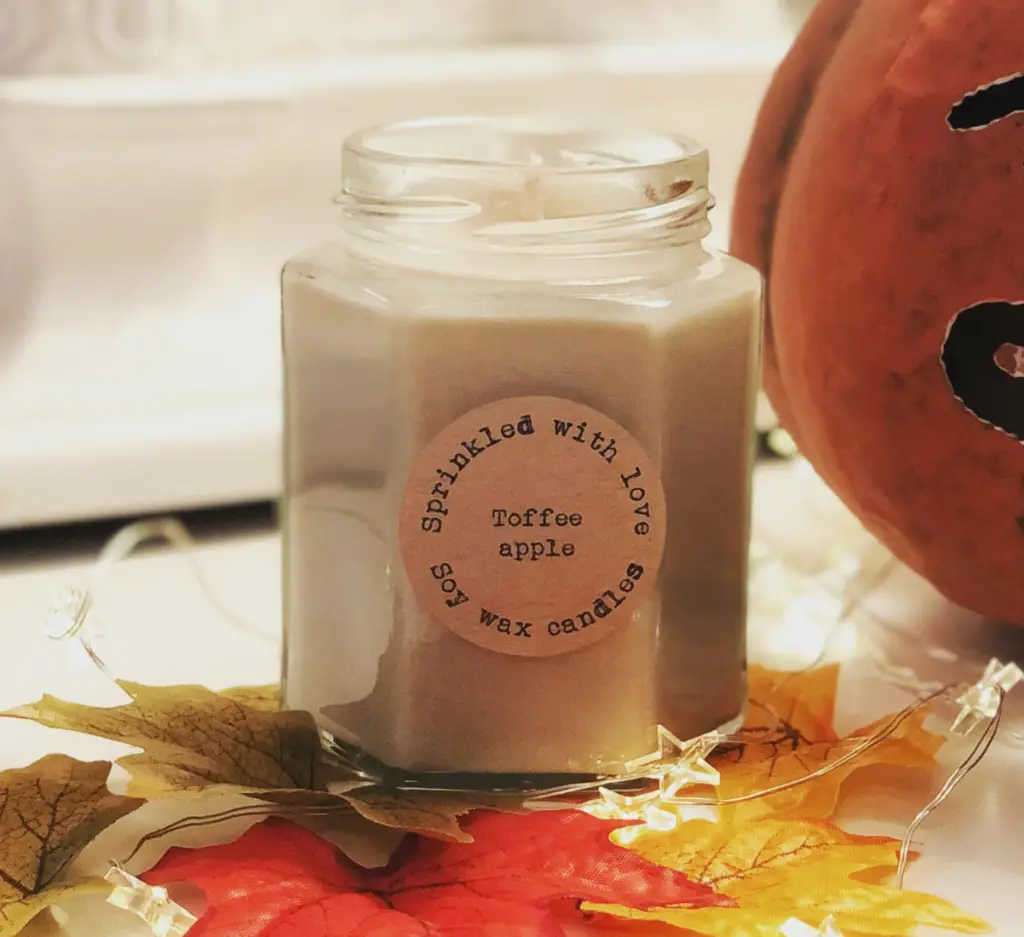 This grey and brown ghost garland is a beautiful minimalist design. It's made from recycled card and twine so it is completely biodegradable.
This plastic-free playdough is vegan, uses biodegradable glitter and comes in metal tins. It is available in bright Halloween-themed colours so kids can make their own creepy models and decorations.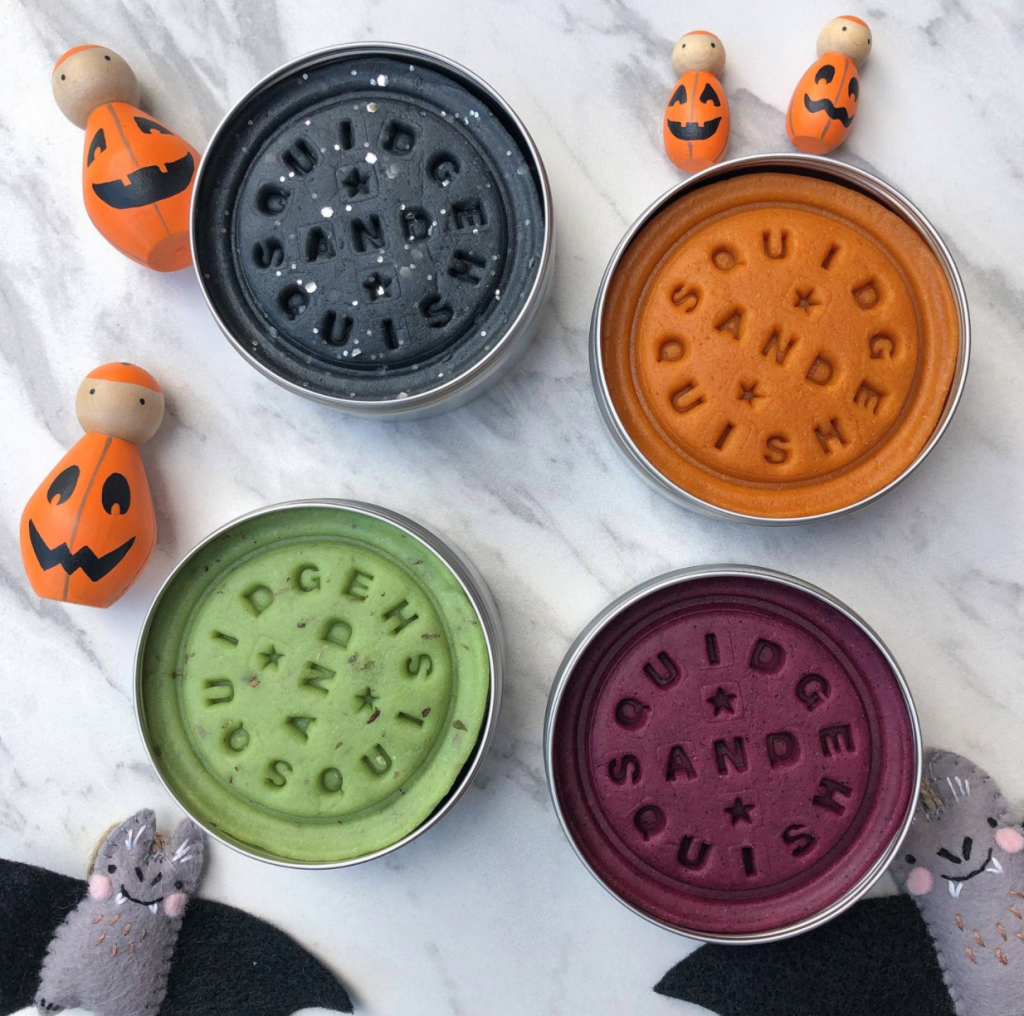 This craft activity pack provides everything that kids need to entertain themselves this Halloween. It contains masks, games, stickers and scratch art to stop kids getting bored in October. The cardboard can be recycled after the decorations wear out too.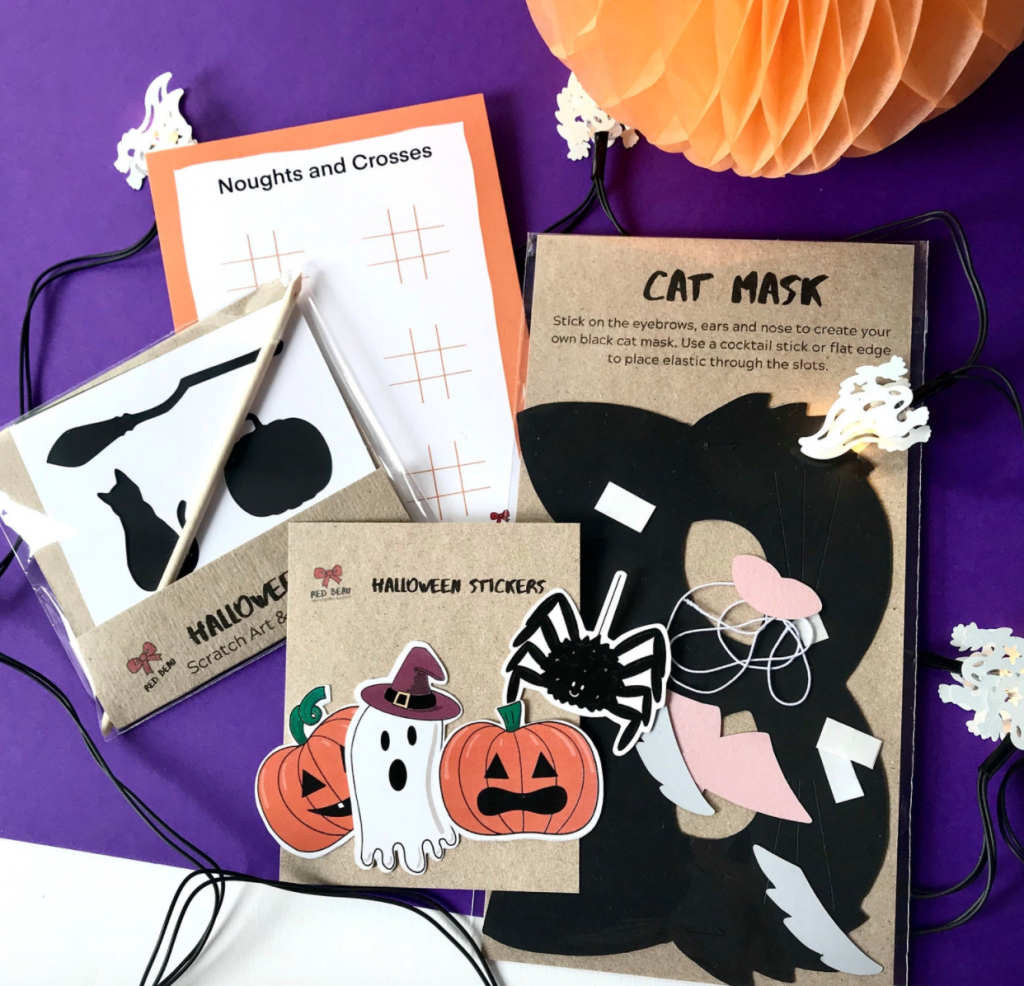 This black and orange fabric bunting can be washed and used year after year. It's a bright banner guaranteed to get everyone in the mood for Halloween season.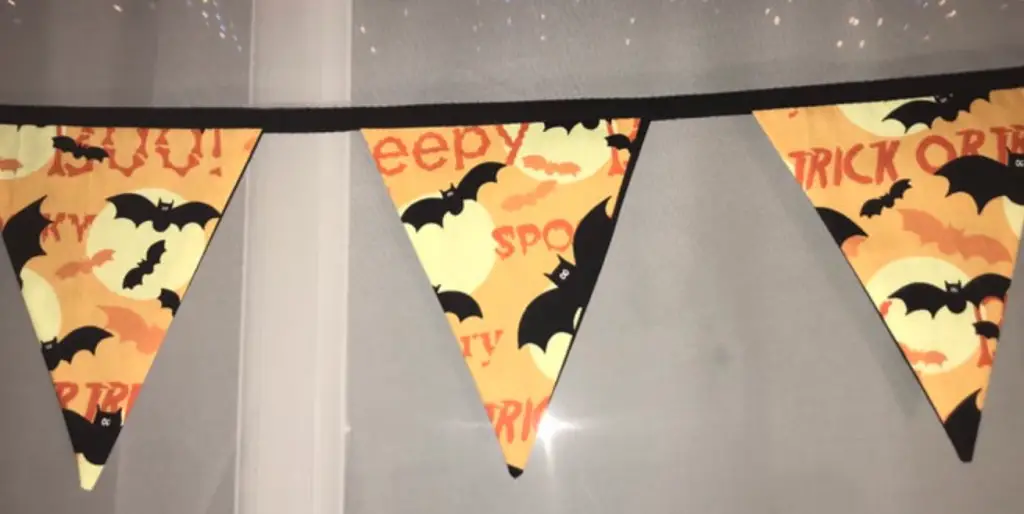 These wooden plaques can be freestanding or mounted onto your wall. They're so solid that they can used year after year and kids will love the fun designs!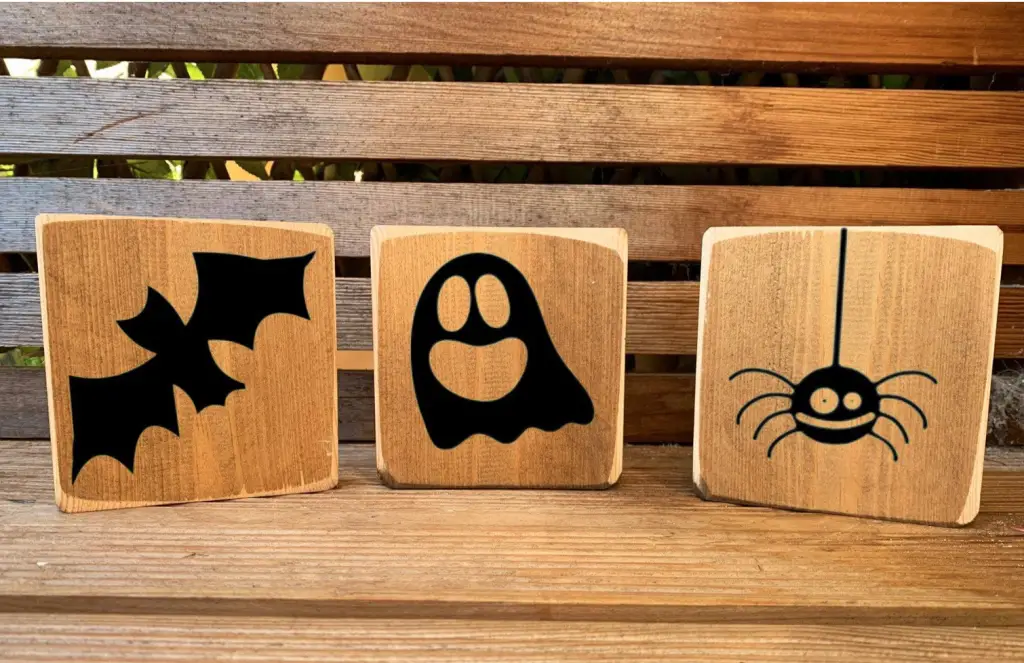 Buster is the friendliest ghost around! This happy felted decoration will show your entire neighbourhood your love for Halloween.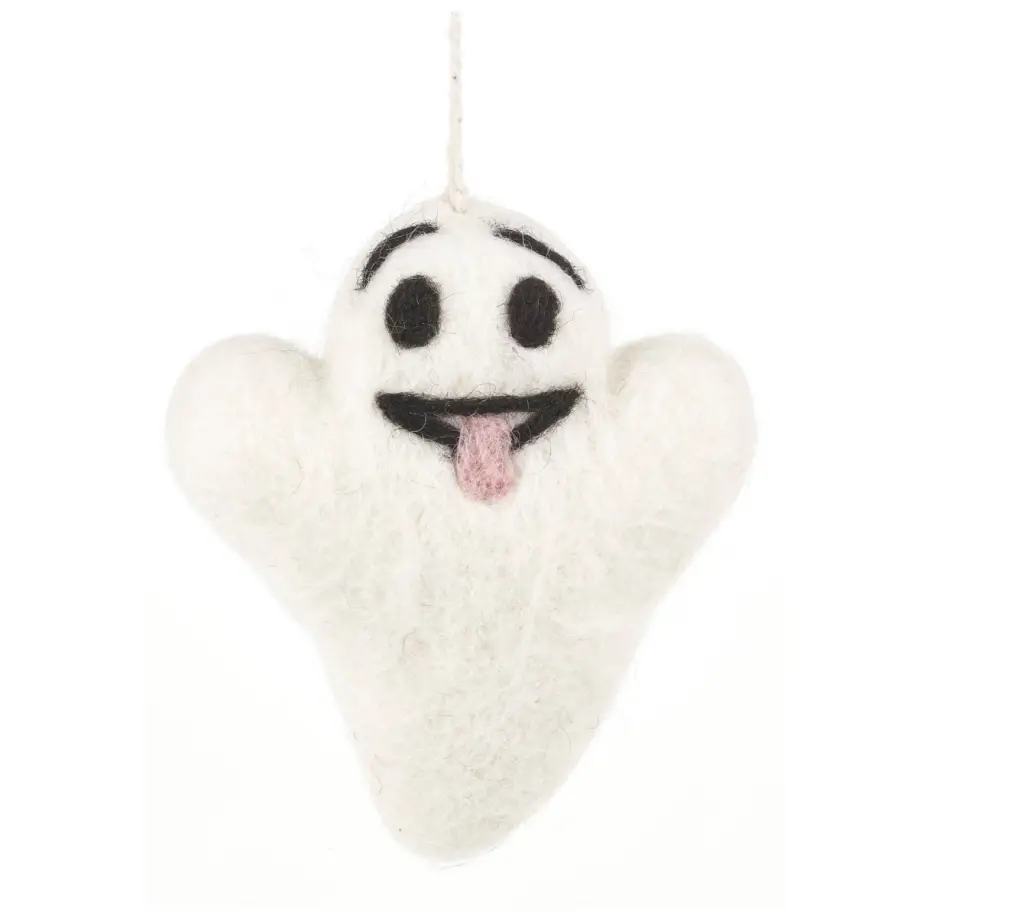 If you're serving up spooky drinks then you'll need a funky bat straw. They are made from paper so they're fully biodegradable.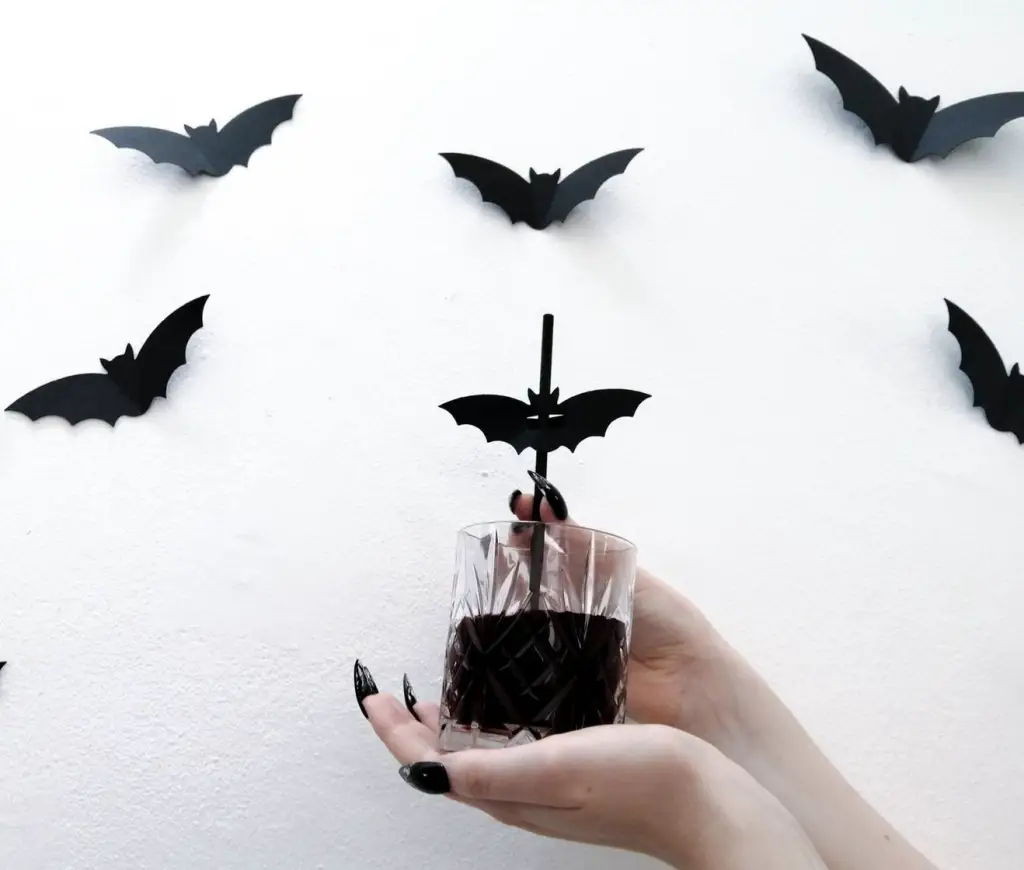 One important decoration is a Halloween-themed reusable face covering to protect others. This one is perfect as it's bat-themed so it can be worn all year round.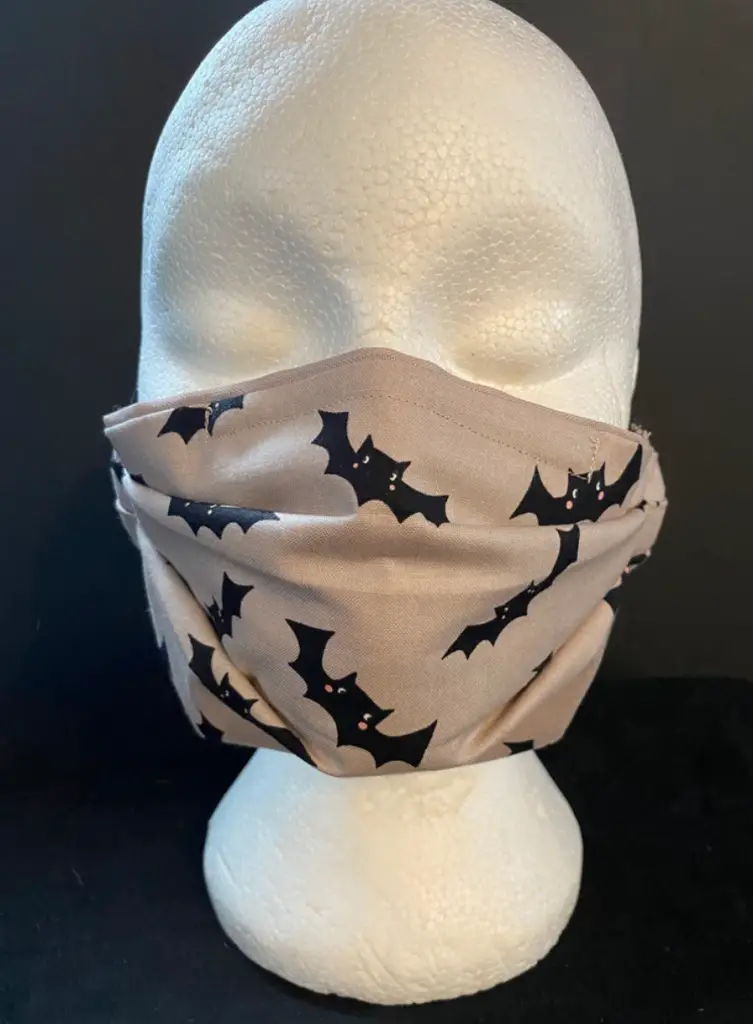 Etsy disclaimer: Items sold on Etsy, such as masks and hand sanitisers, aren't medical-grade. Etsy sellers can't make medical or health claims. More info.
Don't forget that Etsy also uses carbon-offset delivery, making it an even more sustainable choice!
If you want some more ideas then check out these Etsy Editor's Picks for Halloween frights and delights.
Which is your favourite decoration? Let me know in the comments below!
Read more: 11 brilliant black-owned UK businesses on Etsy
Pin this for later: