Ooty or Udagamandalam in Tamil Nadu is one of South India's most popular hill stations for backpackers and these are my recommendations for 7 budget things you can do without using transport.
My first suggestions are walkable options to help you keep to budget, but I've added suggestions under some of the bullet points in case you do want to take transport and venture further out!

This post may contain affiliate links
Ooty is short for Ootacamund which is the anglicised name given by colonisers during the East India Company days. It has naturally been changed back since then but Ooty has stuck because its easy to say.
It's definitely a few degrees cooler up here so remember to bring your fleece!  Also check your accommodation on Tripadvisor first, as our hotel in Fern Hill wasn't great and you're better off being near the centre of town so that you can get to things easily. Both the train station and the bus station are right in the centre.
We came from Bangalore on the night bus, and you can get here from Mysore as well. If you want the scenic route then you can arrive from Mettupalayam or Coonoor on the UNESCO toy train.
Start your day in Ooty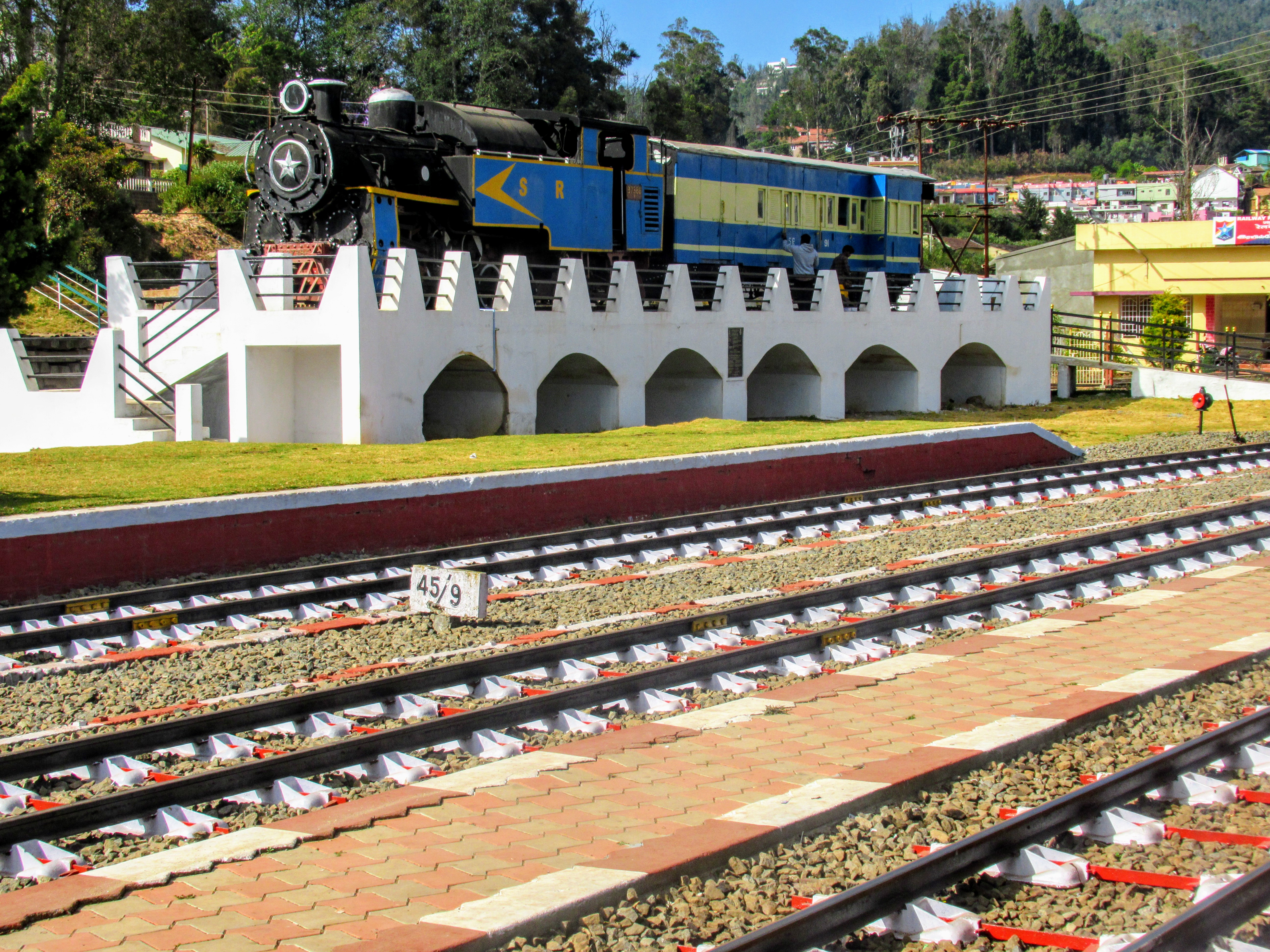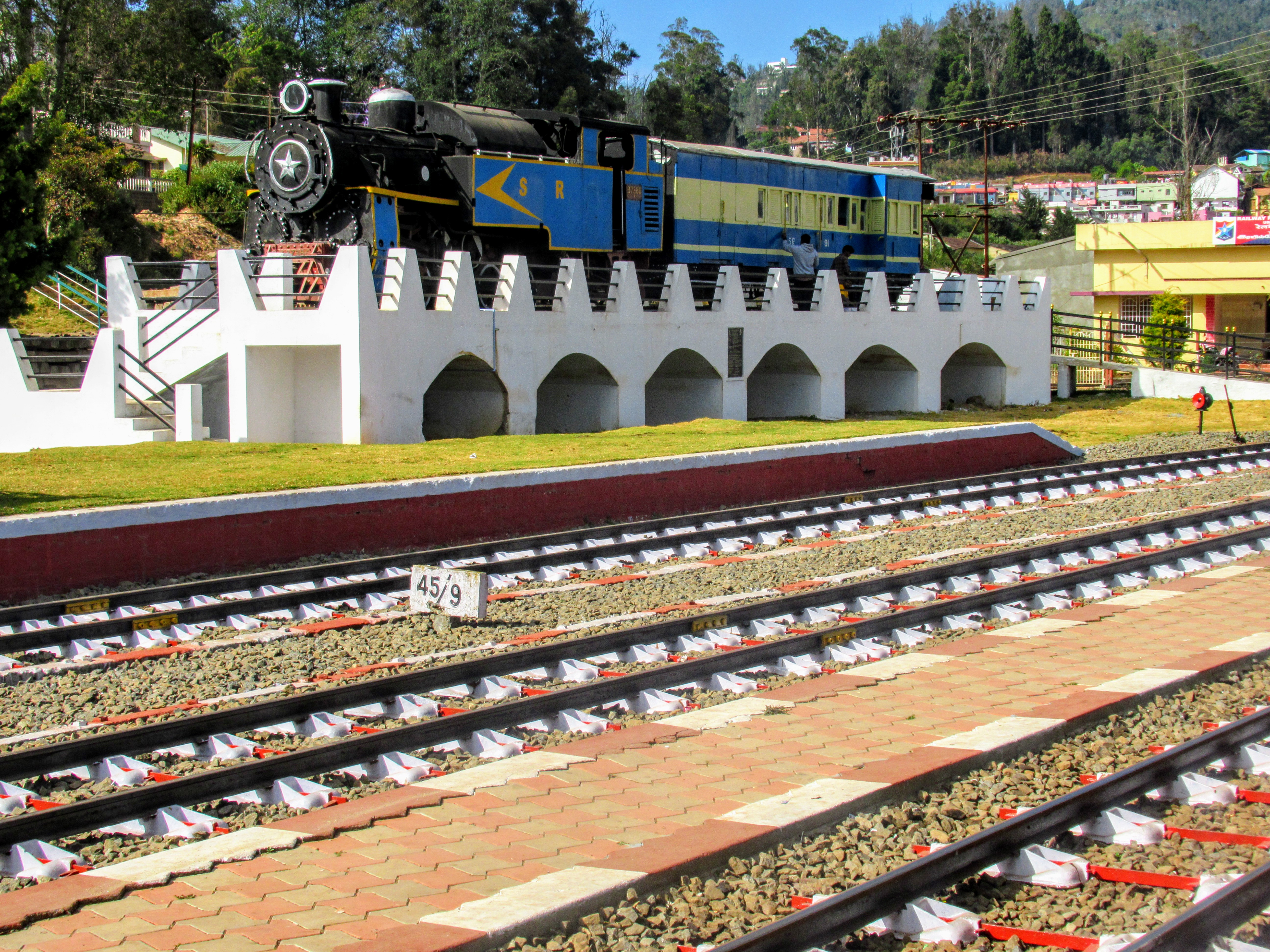 The best place to start your day in Ooty is to go down to the lake, you do have to pay to a nominal fee to get in, but it has a few attractions to begin your day. It's full of middle-class Indian families so don't be surprised if you are asked for pictures, while I was queuing I turned around and a guy was taking a selfie with me without my permission.
There are several signs next to the lake, telling people not to stand up in the boat to take selfies as someone has clearly ended up in the water at some point!
1. Ooty Lake
The lake is only about a 20-minute walk from the centre, so you can easily see it without transport and it doesn't involve walking up any hills like most things in Ooty!
It costs 10 rupees per person to get inside the lake compound and when you're in there its like a mini-amusement park where you can eat at the restaurant or stalls, hire pedal boats, visit the horror house, look at yourself in the hall of mirrors, try your hand at archery, buy plants and go on an actual toy train. I cannot vouch for any of these things but they are there if you want to do them.
There are better lakes further afield, including Avalanche Lake, Upper Bhavani Lake, Emerald Lake and Pykara Lake but you will need transport.
2. Go to the gardens or parks
There are several nice gardens and parks in Ooty that you can walk to, but by far the most popular is the botanical gardens (entry fee is 30 rupees) which can get very busy at times.
Not too far from Willy's Coffee Bar is Ooty's Rose Garden, which is one of South India's most famous rose gardens with a nice view. It costs 30 rupees to visit and is open to visitors every day.
There used to be a deer park next to the lake, but this closed down as the deer kept dying, there are plans to use it for the highly endangered Nilgiri Tahr but they'd have to learn some serious lessons about keeping animals alive first.
Near Fern Hill is the tiny arboretum tree garden (10 rupees entry) which is a good place to escape the crowds, but that that exciting to look around.
3. Enjoy a random attraction
India's hill stations boast some of the most random attractions that I've ever come across while travelling and Ooty definitely lives up to that! Many of these attractions are at the lake and we went to the record-breaking (Indian, not Guinness) Thread Garden which costs 20 rupees (no foreigner price – yet) but the craftswomanship of the flowers was low-key incredible and they looked very real. I recommend it for a cheap thrill if you love crafts.
If that doesn't float your boat, on the walk from the lake to the town centre you will find Thunder World which is a slightly hokey dinosaur park that kids will love. If you want more random fun, then there is the slightly creepy wax museum called Wax Planet which costs 50 rupees and is apparently terrible. It's on Wood Side Road so you would need transport for this one.
4. Have a float at Willy's Coffee Bar
I absolutely loved Willy's Coffee Bar, it has wi-fi, was super-chilled, super cheap, staff were nice and the food was good – what's not to love? There are even books that you can read there and they would let you sit there all day. I've helpfully inserted this picture of the menu with the prices on it and I recommend both the orange blossom and cherry cola floats along with chilli and garlic toast or french toast.
5. Learn about the culture
Ooty is very culturally significant due to all the tribes that live in the area, some of whom live in quite impoverished conditions. There is currently a British NGO working to help some of these people as they are often overlooked when it comes to vital infrastructure like electricity and water.
Four of the main tribes are the Todas, Irulad, Kurumbas and Paniyas and you can learn about them at the Tribal Research Centre on Nanjanad Road (you might need transport but I wanted to include it!). It is underfunded and underloved (open 10-5 on weekdays) so you can show your support by visiting or buying handmade gifts from here or from the bee museum gift shop which also sells fairly traded handicrafts made by local tribespeople. The staff are really knowledgable and its only 5 rupees to get in.
It's a very, very long walk from town, but I wanted to include it. Also, if you pay for temporary membership of the Nilgiri library on Hospital Road, then you can get access to 30,000 books, including rare titles on the tribes for 500 rupees for a month.
6. Sample the local food
Ooty has a climate which can grow a whole host of stuff that isn't possible in other regions of India. In the surrounding areas they harvest potatoes, cabbage, carrot, beans, peas, cauliflower, broccoli, leek, celery, lettuce, spices, pepper, garlic, ginger, coffee and tea, rosemary and thyme. The Ooty tree tomato is also very famous. One man quit IT to set up an organic strawberry farm here and he did well out of it.
As well as all this fresh food, you can get homemade chocolate, cakes and biscuits. Varky is a buttery biscuit especially famous in the area. You can buy these from shops and bakeries on the main street. Some of the most popular places to eat on a budget are the Ooty Coffee House, Willy's, Shinkow's Chinese Restaurant and Place to Bee if you want to treat yourself.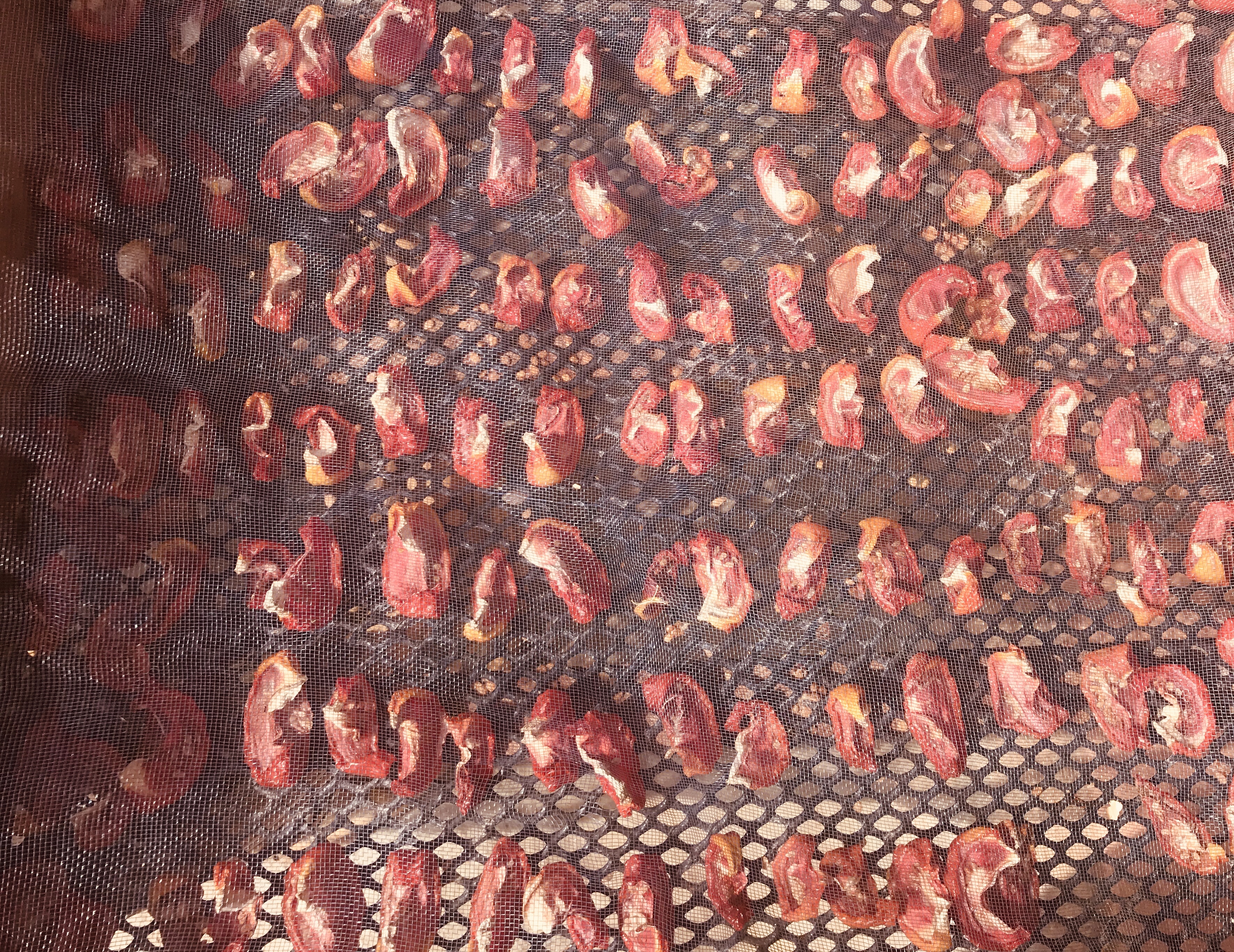 7. Go to a museum
There are a few museums as Ooty is a significant part of the Nilgiri reserve and Tamil Nadu. We even met a woman who had come here for her PhD to learn about the indigenous foods of the region and to record them. Not a bad job at all.
On the fancier side of Ooty is the bee museum, which also has a fair trade gift shop and the Place to Bee restaurant. There is also the Government Museum housed in a red building on Mysore Road for an overview of Ooty history which is free to visit. Near the Government Museum is the Stone House which is also free and an example of the bungalows built by colonisers.
There is also the tea museum if you want to venture further afield which costs 250 rupees to visit for an explanation of tea making in the area. It is open every day if you haven't experienced a tea tour at a hill station yet.
If you're feeling like you actually do want to work up a sweat, then you can trek up the Doddabetta Peak, it is Nilgiris highest at 2,623m and takes a couple of hours. You'll probably be alone on the walk (be careful of people and animals), so look out for the endemic Nilgiri langurs that live there. You won't be alone at the top, as it is full of shops and people so be prepared to share the views at the top.
Travelling to Mysore
If you're travelling from Ooty to Mysore or vice versa then you will cross three national parks including Mudumalai on the way, look out for wildlife as we saw wild elephants (and domestic, unfortunately), spotted deer with their babies and wild boar. Our friend also saw wild elephants after a man on the bus forced him to sit by the window – he didn't understand why until he saw the elephants and he said this act of kindness nearly brought him to tears.
Have you been to Ooty or any of the other hill stations in South India? What are your favourite things to do while up in the hills? Did you see elephants on the way? Let me know in the comments below!
Pin this for later: