You may have heard that it's better to avoid using peat in your garden, but what are the reasons to go peat-free? There are many reasons why peat is better off in the ground and I will discuss them in this article.
Around two-thirds of the peat made from commercial peat extraction is used in domestic gardens which is why we need to give peat a chance and stop using it altogether. Look for compost that is labelled as 'peat-free' otherwise it probably does contain peat.
Regular compost is also readily available and if you get a compost bin then you can easily make your own! This is what I did for the compost below which is made from kitchen scraps and any garden clippings or fallen leaves.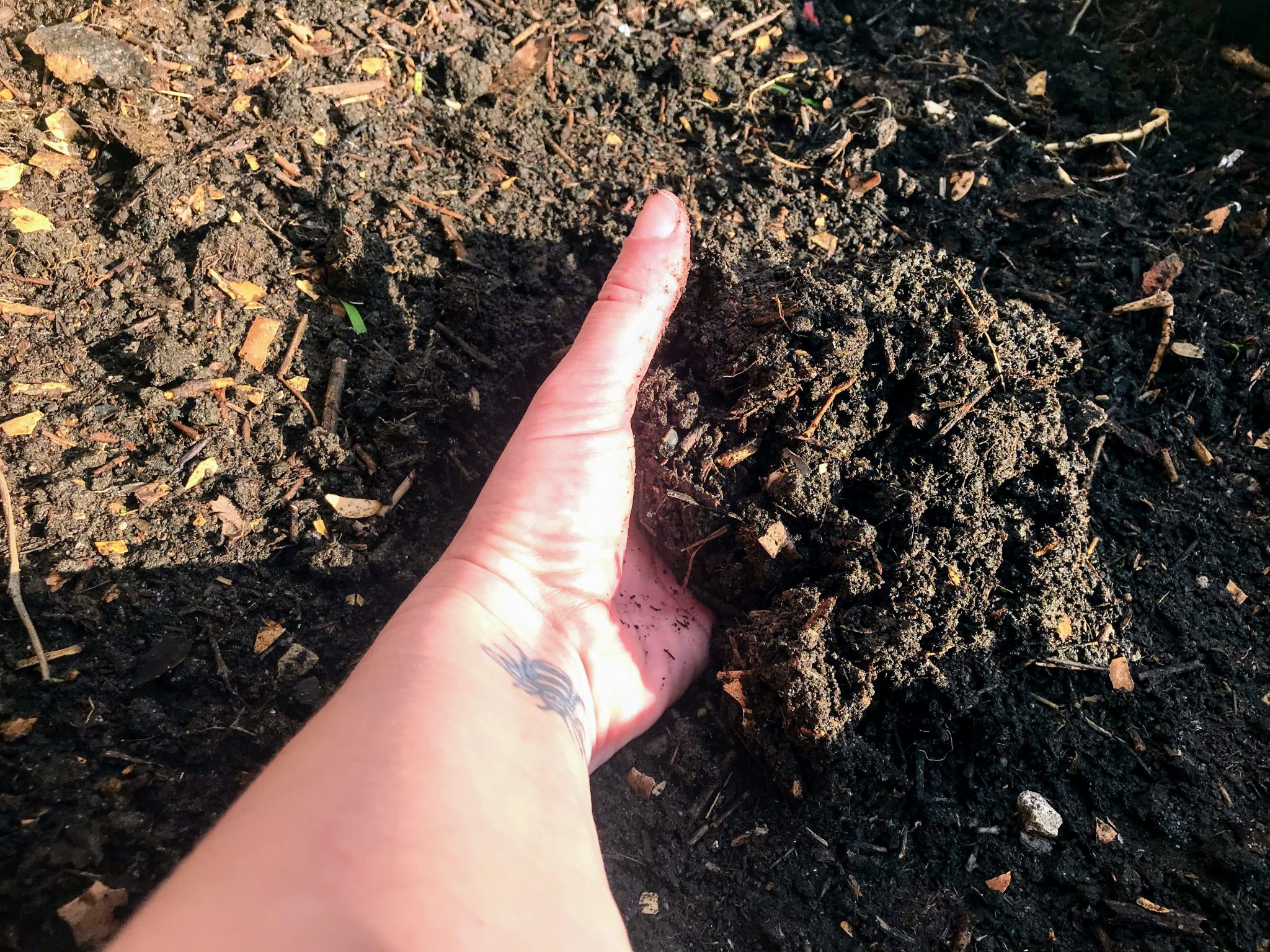 Here are 7 great reasons to use peat-free compost in your garden:
1. Peatland is a vital habitat for wildlife
In the UK we have three types of peatland – lowland raised bog, blanket bog and fen. These habitats provide a home for wonderful species like the hen harrier, water voles, dunlin, the insect-eating sundew plant, dragonflies, large heath butterflies, emperor moths and dazzling jewel beetles. The UK actually has 13% of the world's blanket bog so it is important to look after it.
2. Digging up peat releases carbon into the atmosphere
Peatlands in the UK currently store 3.2 billion tonnes of carbon but this is released when it is harvested, much like when forests are cut down. The difference is that peat stores twice the amount of carbon than forests. If we lost just 5% of UK peatland carbon then that would equate to a year's worth of the UK's greenhouse gas emissions.
3. Peat is a carbon sink
Much like the ocean, peatland is a powerful carbon sink that helps to store carbon in the ground so less is released into the atmosphere. While peatlands are only 3% of land area in the UK, they store 30% of the soil carbon which is pretty impressive!
4. Only 6% of peatland is left
The UK has lost 94% of its lowland peatlands as they have been damaged by extraction or drained to create fields for farming. Environmental groups are now trying to restore peatland ecosystems to save this vital habitat.
5. Peat helps prevent flood events
When rain falls on peatland vegetation it absorbs it at a slower rate than regular soil, helping to prevent people's homes from flooding. It also stops too much water going into rivers and keeps their levels down, stopping them from bursting their banks.
6. Peat is a part of our history
It takes 1000 years to make just 1 metre of peat, so there is a lot of history being erased when we destroy it. Peatlands have been a part of our history for a long time and been used by many people as well as being captured by artists and photographers over the years.
7. Peat assists in water quality
Around 70% of the UK's drinking water comes from upland areas that contain peatland. Peatlands and other inland bodies of water help to provide £1.5 billion of aid in terms of improving water quality. To filter our own water in the way that the peatlands does for free would cost us in terms of money and the extra infrastructure required.
RESOURCES:
Have you been inspired to go peat-free? Share your stories in the comments below!
Read more like this:
This post may contain affiliate links
Pin this for later: