I love watching fireworks but the amount of issues that they cause means that I think they need to redesigned for animals, whether wild or domestic and for their environmental impact.
Fireworks look beautiful but they get so much bad publicity and cause divisive arguments on social media channels like Facebook.
Much of the criticism is based around the effects that fireworks have on pets who become terrified and the stress it has on people who suffer from PTSD.
One problem is that many fireworks are set off in cities where people live so closely together that loud bangs can be heard all day on celebratory occasions like Bonfire Night and New Year's Eve.
Even though they are so popular around the world and there are even festivals dedicated to them like this one in Da Nang in Vietnam, fireworks do create an array of problems.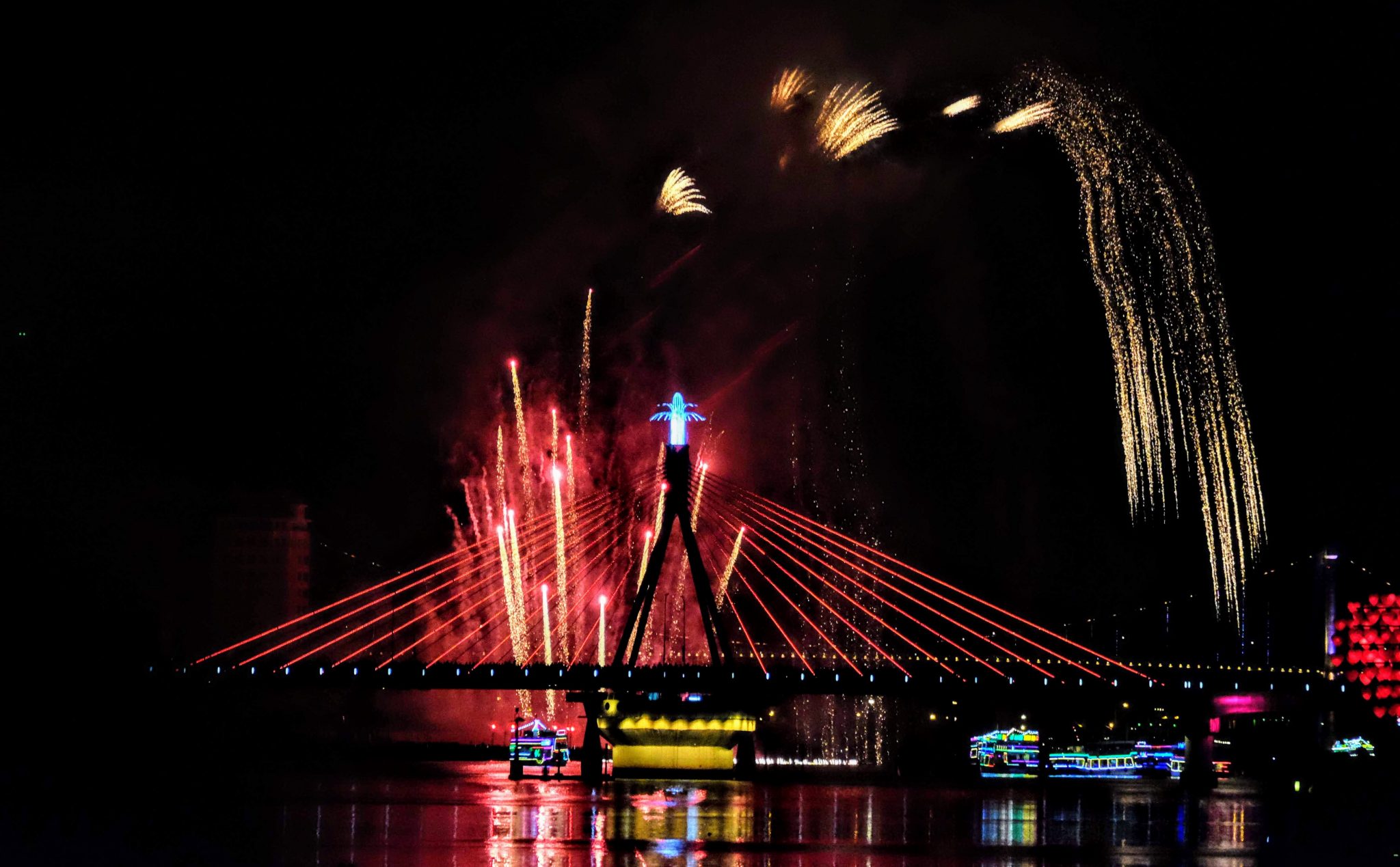 Here 7 reasons why fireworks need to be redesigned for pets, wildlife and the environment:
1. Plastic waste and rubbish
The nature of fireworks being fired into the air means that you have very little control over where they will end up! Fireworks have plastic parts that cannot be recycled so they end up in landfill or they can end up in rivers and oceans. Sometimes firework containers are left in the streets and they create an eyesore that has to be cleared away by someone else. At the very least, they need to be made from biodegradable materials.
2. Noise pollution
The one thing that everyone can agree on is that fireworks are loud! While this adds to the drama of the event, their unpredictable noise is disruptive to people and animals. Pets like dogs have actually died from the fear created by the noise of fireworks and horses have died too. They are also distressing for humans with anxiety or who suffer from PTSD as a result of being involved in armed conflict. The argument for fireworks being quieter or even silent is a no-brainer.
3. Air pollution
The haze that fills the air after a firework display shows the number of noxious chemicals that are released into the air when they're lit. They expel carbon dioxide, carbon monoxide, and nitrogen which are combined with heavy metals and explosives used to create the colours and chemical reactions that we love so much. Unfortunately, these chemicals don't burn up and they end up as air pollution.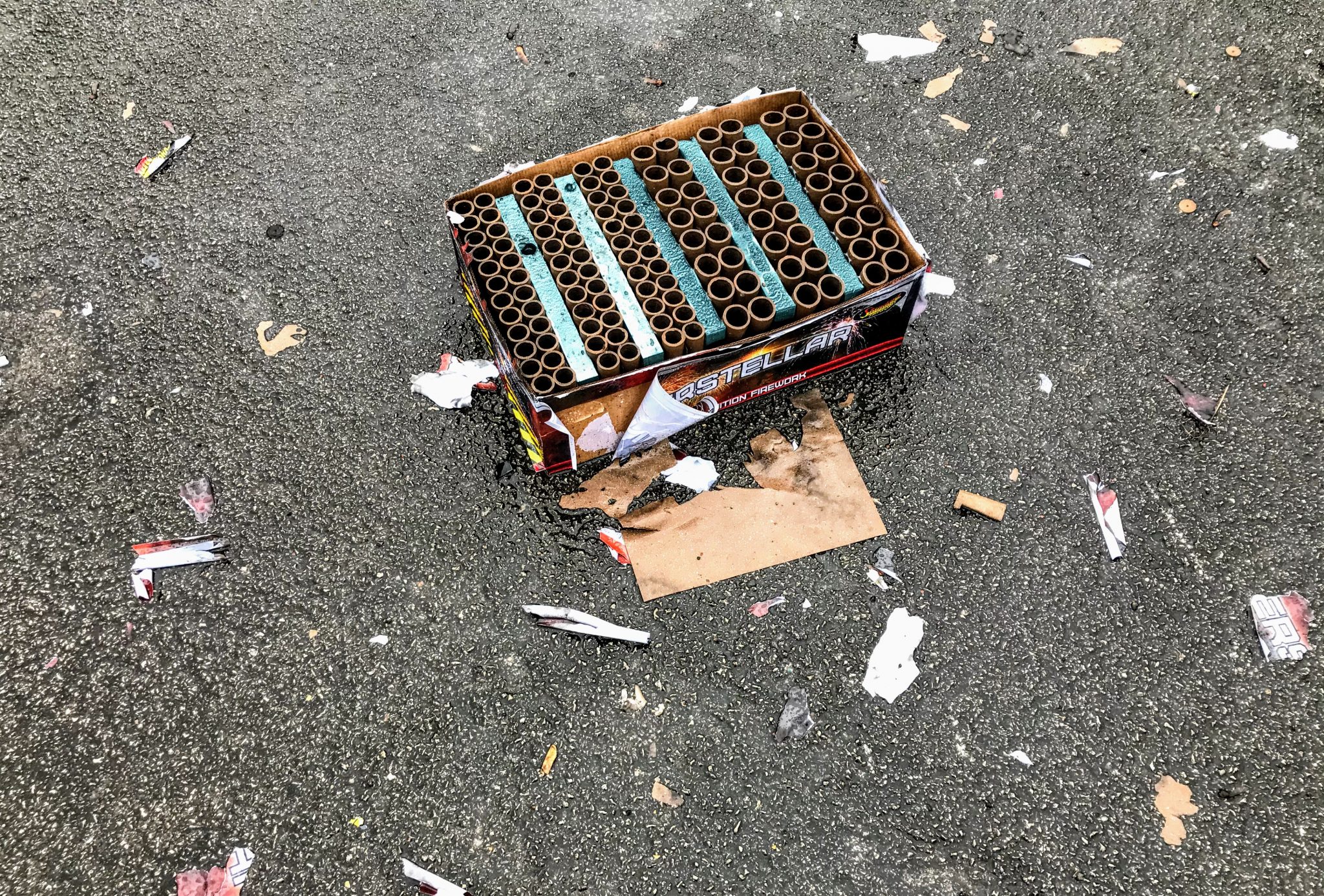 4. Water pollution
These same chemicals that are released into the air will make their way into the soil and the water table. If these are ingested they can cause a variety of symptoms from vomiting, diarrhoea, asthma attacks, kidney disease, heart problems and different forms of cancers. It's also bad news for the wildlife that lives in lakes and rivers too. Chemicals need to be removed from fireworks to prevent air and water pollution.
5. Risk of injury
Fireworks are dangerous and they have caused many injuries over the years, as well as explosions and fires at factories and markets that produce and sell them. They are essentially dangerous explosives but they are not treated as such which is what creates all the problems.
6. Release of carbon dioxide
The chemical reactions that occur in the sky mean that they expel carbon dioxide, carbon monoxide, and nitrogen which all contribute to global climate change. At this critical time, we should be trying to avoid putting these gases into the air as much as possible.
7. Firework misuse
Another problem with fireworks that can't be changed by a redesign is that they are misused. Throwing fireworks, putting them through letterboxes and other acts of stupidity mean that fireworks can be used to hurt people. I've had fireworks thrown at me so it sadly does happen more often than you think. So while they might look beautiful, they are full of hidden issues that we don't always think about.
What do you think of the issues with fireworks and what do you think could be done to improve them?
Resources
Read more like this:
This post may contain affiliate links
Pin this for later: