If you're planning on visiting India to see one of the seven wonders of the world, the Taj Mahal, then this guide has everything you need to know to survive your trip to Agra.
I really recommend staying near the Taj, as that will make your life easier when it comes to getting up early to walk to the gates for 6am.
The area near the Taj is also where the best restaurants are, and Agra Fort is about 15 minute walk along a boulevard from the Taj. We stayed at Hotel Kamal, which wasn't the best hotel I've ever stayed in, but it was really close and it did have a roof terrace with a view of the Taj.
The main train and bus stations are on the other side of Agra, but a journey to or from those should only cost around 100 rupees.
Be aware that the Taj Mahal is closed for prayer on Fridays so you could schedule your visit to Agra Fort or Fatehpur Sikri on that day.
These are my seven top tips for seeing the Taj Mahal and everything you need to know about visiting this incredible wonder of the world.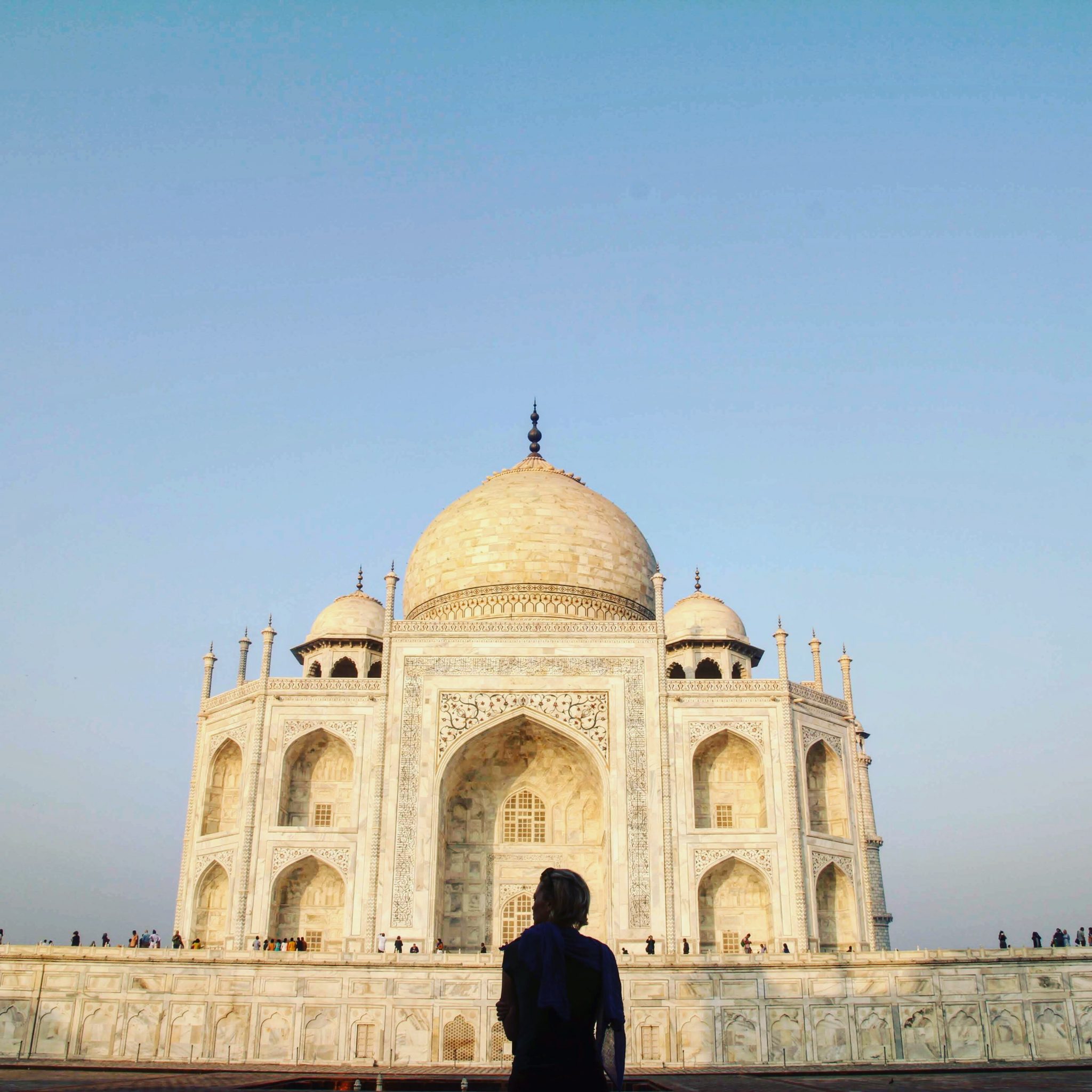 1. You have to get up early
How early you get up depends on how much you want a photo by yourself in front of the Taj Mahal. If you want a crowd-free photo then I would start queuing at about 4.30am at the ticket office. If you don't, then 5.15-5.30 should be fine.
There are two entrances, the West gate which gets very busy and the East gate. I recommend going in at the East gate, buying your ticket, and then joining the queue. The ticket office opens at 5 am. A foreigner ticket costs 1,100 rupees plus 200 for the main mausoleum. If you book online you get a 50 rupee discount.
At the end of 2018, the price was increased fivefold for Indian tourists, from 50 rupees to 250 rupees which is a great shame. Naturally, the majority of tourists are Indian and the government are essentially pricing many people out to reduce footfall and raise money to reduce environmental damage to the Taj.
The main problem from tourists is the erosion of the floor, so the number of visitors has been capped at 40,000 even though protecting the floor may be achievable. The real issues with damage come from devastating amounts of pollution both from the air and from the Yamuna river. The river pollution is transferred onto the marble via insect excrement. The Indian Supreme Court have threatened to tear it down if nothing is done.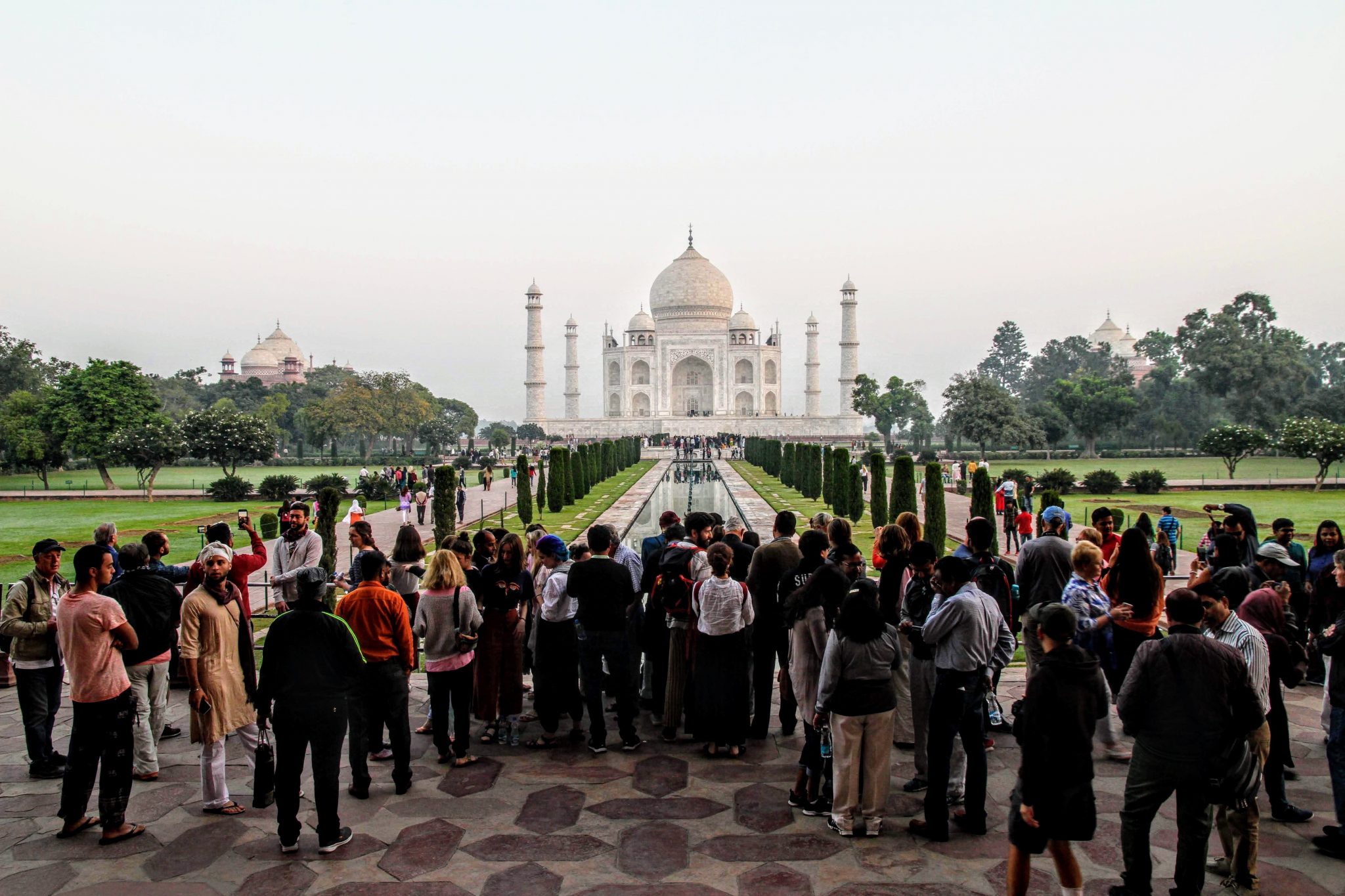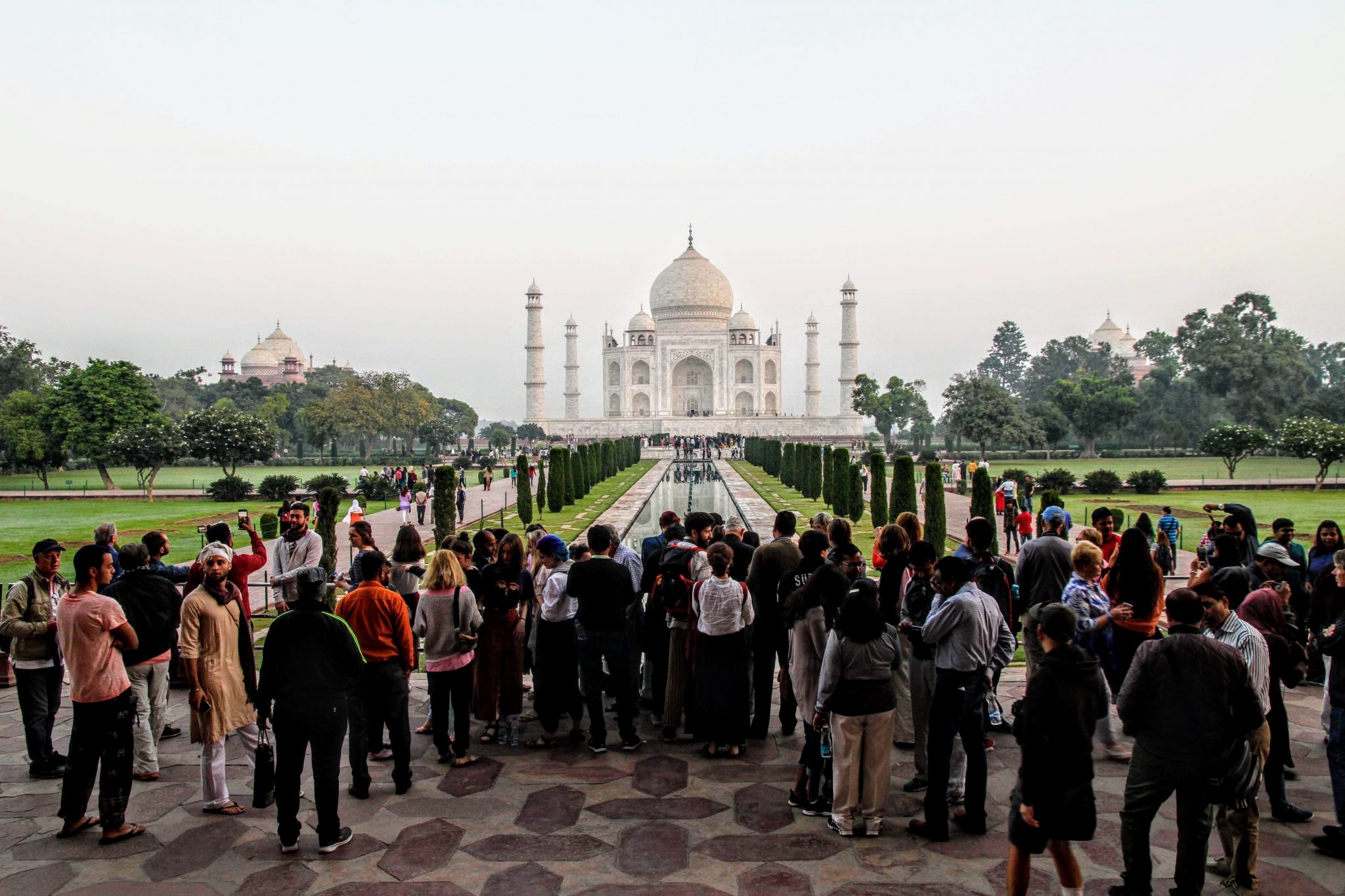 2. Beware of the monkeys
Rhesus macaques are causing major problems in Agra and while I'm an animal lover, there have been attacks on both tourists and a baby with tragic consequences. Do not approach them and be aware when sat on the rooftop terraces as they can sneak up on you. Their habitat has been destroyed which is why they're such a menace and the authorities have failed to address it, much like the issues around pollution which I will come to.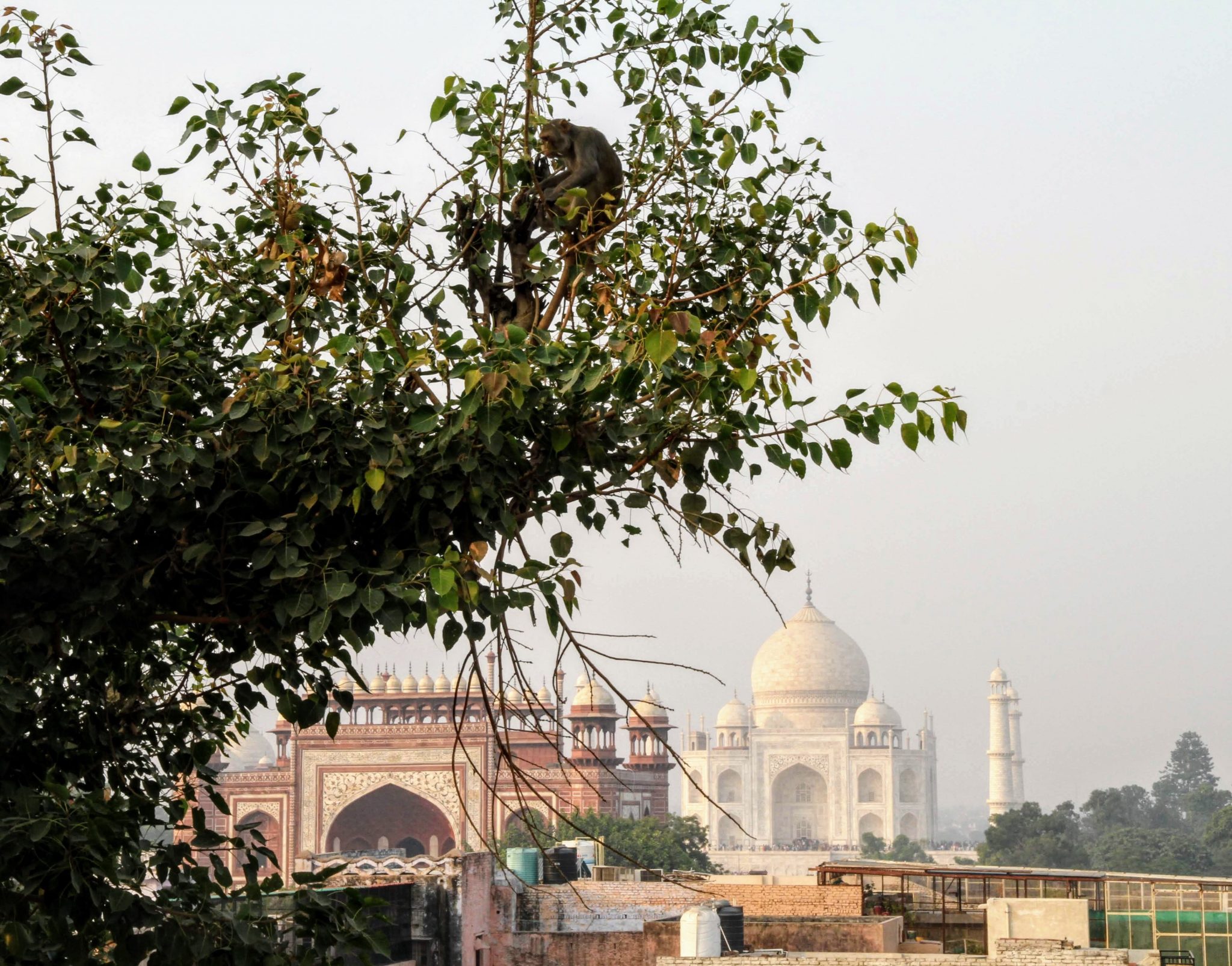 3. Prepare to witness Instagram-induced shenanigans
Some people bring boxes of outfits, some do yoga poses and there are an uncomfortable amount of white people in saris. All life is here and it's fascinating to watch. If you want a photo in front of the pool then you will need to queue unless you have particularly sharp elbows. I actually saw someone cry because she was so overwhelmed by the beauty of the Taj.
4. Don't forget your shoe covers
It's pretty wasteful, but it is important to avoid damaging our important heritage. After you buy your ticket you can collect your free bottle of water and shoe covers from the next window.
PRO TIP: You can't bring any other food or drink inside with you and bags are checked on entry. This means that the women's queue is always much longer than the men's so just bring your camera and leave your bag at home for swifter entry.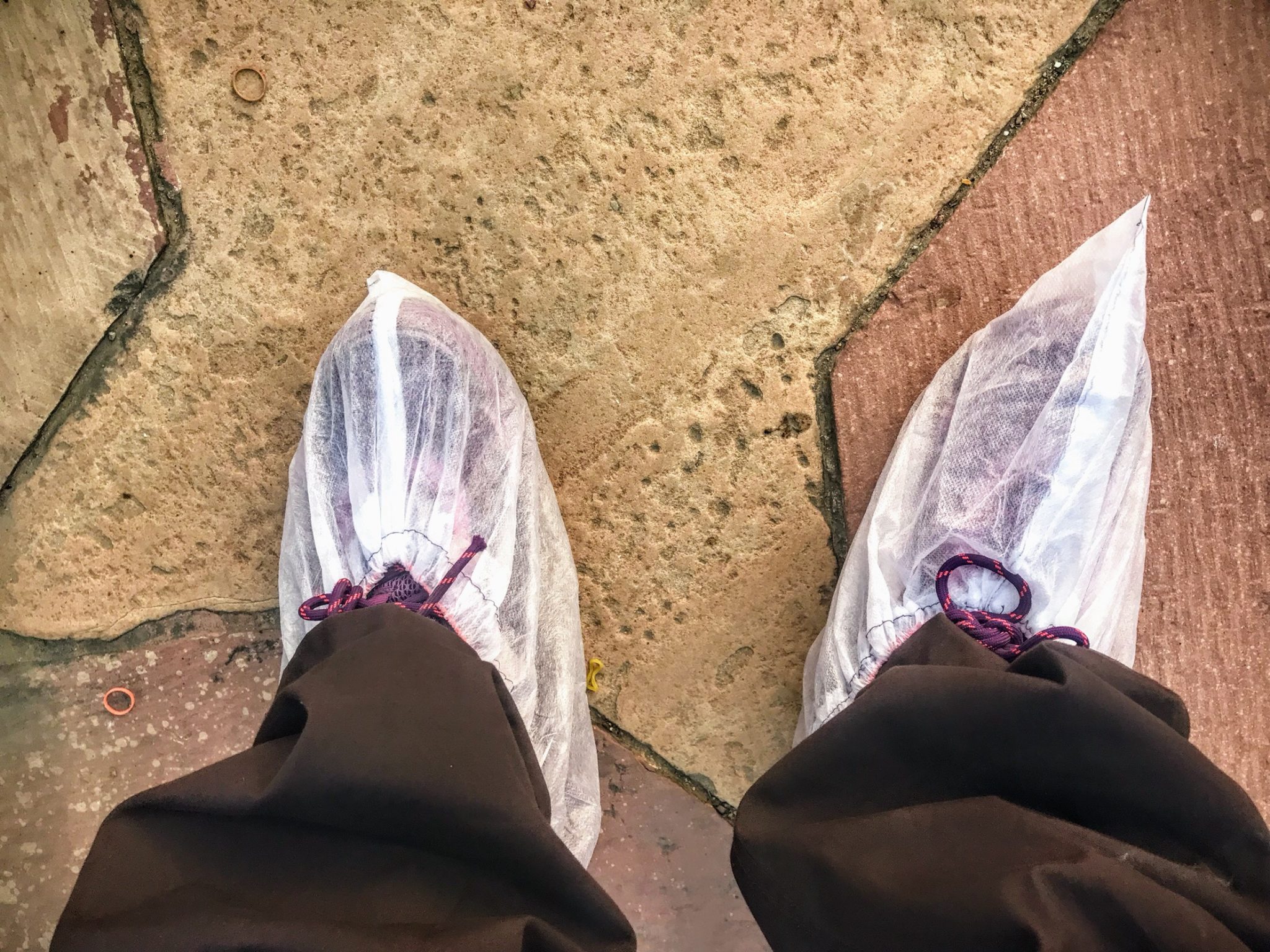 5. Beware of hassle and smog
I read that Agra has some of the most aggressive hustle in India and that turned out to be absolutely right. We were followed by a tuk-tuk driver who wanted to overcharge us and he didn't want us to get in another tuk for less so you have to be firm.
If you're keen to see a sunset over the Taj then you may not be in luck, as we didn't see one in the three days we were here. We did see three smogsets though which aren't quite as impressive. Agra is thought to be the 27th most polluted city in the world, and its neighbours Delhi and Gwalior feature even higher on the list. The most noxious smog is generated by the nearby tyre-burning industry.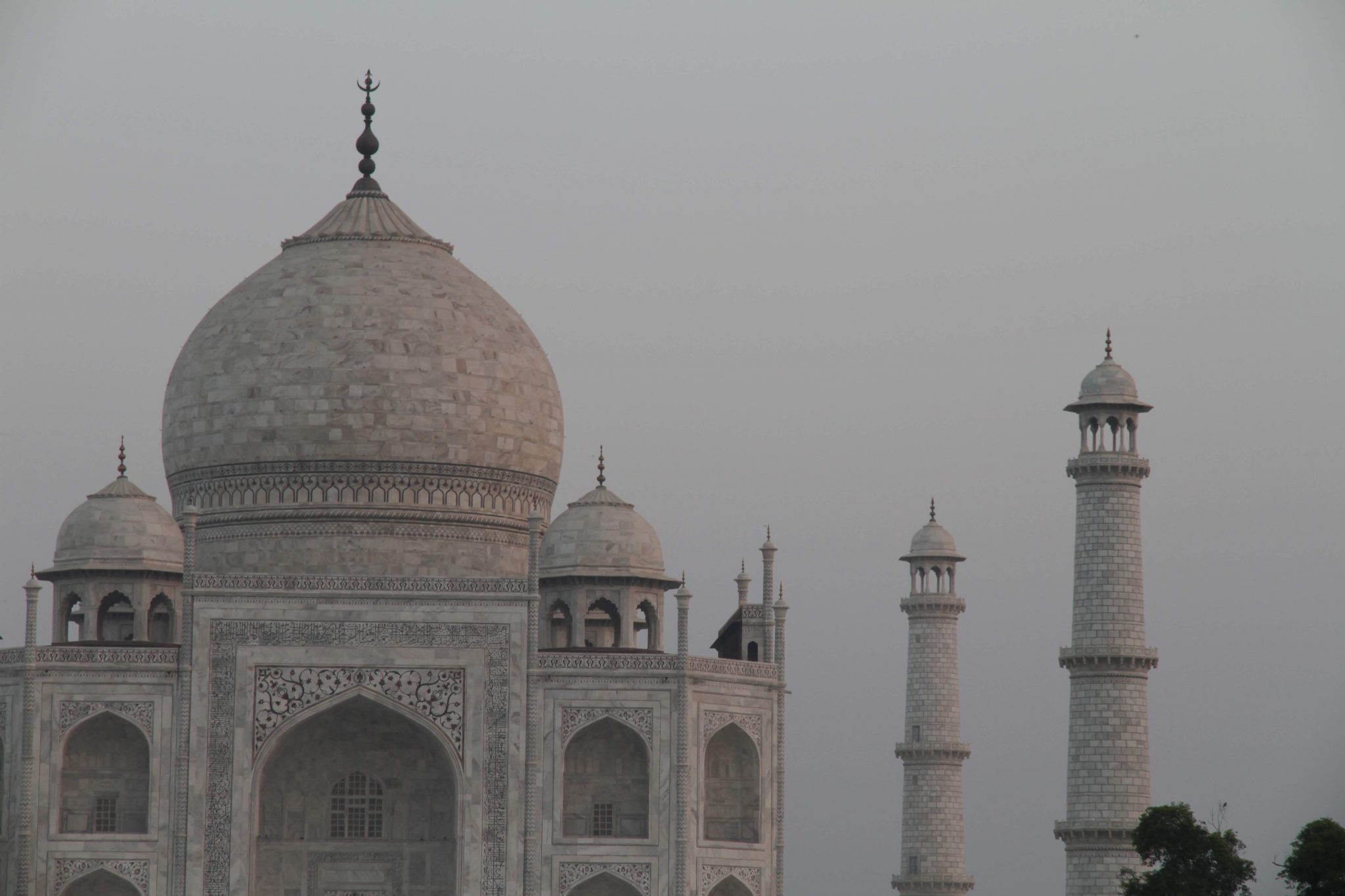 6. Get a new perspective
There are several points where you can get an alternative view of the Taj, the most popular way being to get on a rooftop. Please be careful of the monkeys and the occasional children lighting fireworks if it's festival time. You can see the Taj from Hotel Kamal and the much nicer Hotel Saniya which is popular with tourists and has better food. The Shanti Lodge rooftop was closed for renovation at the end of 2018.
You can also view the Taj from the Agra Fort but it's better to get up early as we couldn't make it out through the fog. If the river is high enough you can view it by boat or from Mehtabh Bagh Park on the opposite side of the river. Be careful about being there when it's getting dark and don't go alone if you're there to see the sunrise or sunset.
7. Drink lassi and eat malai kofta
There are a few decent eateries near the Taj, and the ones I recommend if you're on a budget are the Taj Cafe and Joney's Place. They both do excellent breakfasts and decent evening meals.
We ate malai kofta at Joney's, which was potato dumplings in creamy sauce and it had good French toast and chocolate naan pizza as well.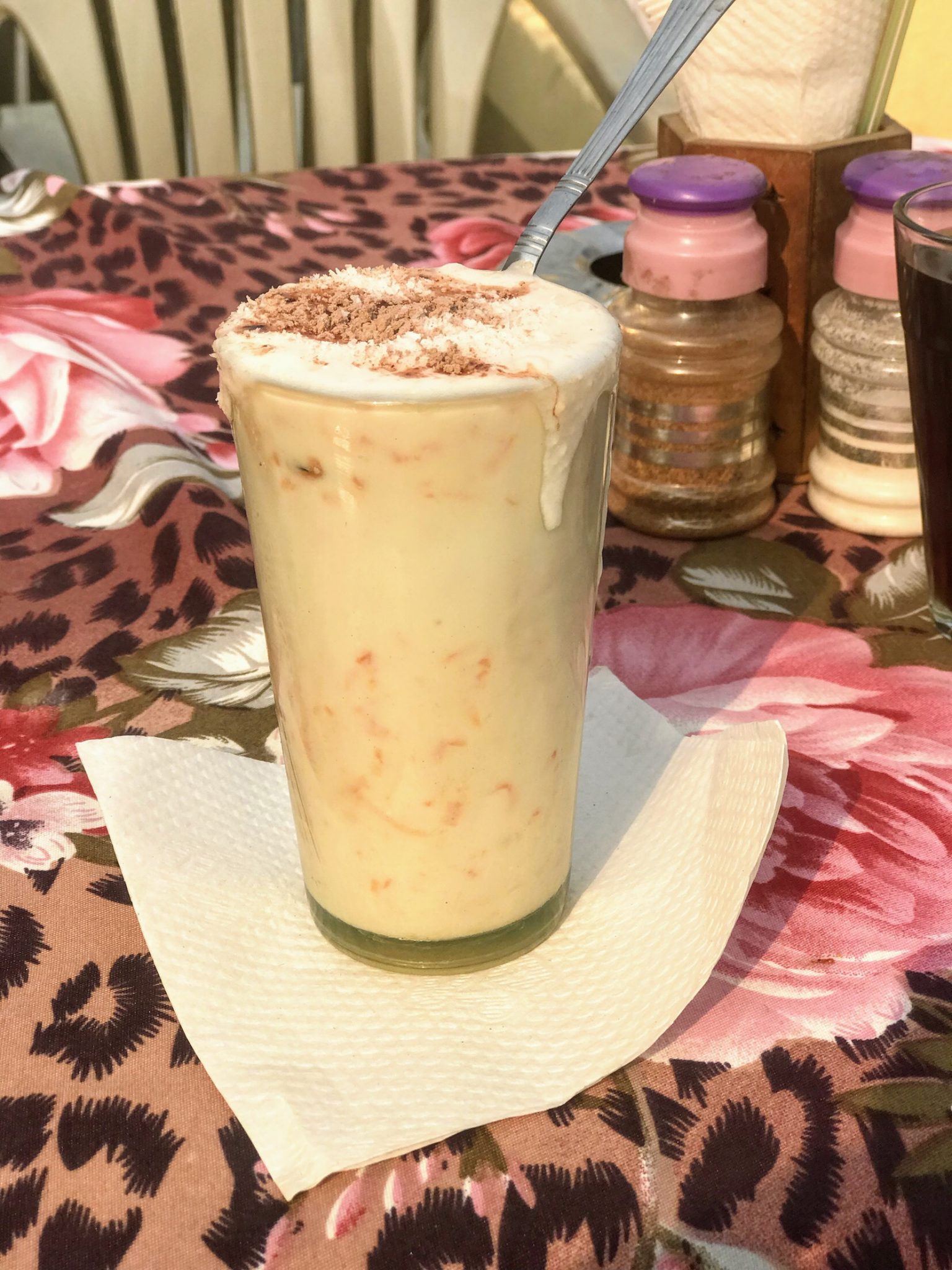 The Taj Cafe had some of the best lassi I've had in the whole of India and decent pancakes. They'll even feed you curry at 11pm once you've come off the late train.
Day trips
Once you've seen the fort and the Taj, Fatehpur Sikri makes a great day trip from Agra. The Bharatpur bus goes from the bus station near Agra Cantt and drops you off just outside the city walls, signs are only in Hindi so you'll have to ask which bus it is.
I also recommend visiting Keoladeo National Park in Bharatpur either as a stopover or day trip but it's better to stay here so you can get up at 7 am to see the wildlife. The bird sanctuary is two hours from Agra and was easily one of my favourite days in North India and it only costs 500 rupees.
Overall, the Taj Mahal is an incredible monument to love and fully deserving of its title as a world wonder. It's a shame that it is so affected by the problems that surround it but any tomb that can bring tears to tourists eyes is one worth visiting.
Have you been to the Taj Mahal and how was your experience? Let me know in the comments below!
Pin this for later: