Vientiane is one of the sleepiest capital cities that I've ever visited, and some travellers do complain that it's boring. Laos in general, is a deeply relaxed country and its towns and cities tend to quite compact so they're very easy to navigate and chill out in.
My suggestion for Vientiane would be to take it as it is, we came from Northern Thailand so we took this as an opportunity to relax and get things done over a couple of days. If you hire a bicycle, you could easily see Vientiane in a day but it does get so hot that it's nice to spread it over two days if you have a long journey ahead.
I recommend the border crossing from Vientiane to Nong Khai (or vice versa) in Thailand if you're heading that way.
My top piece of advice for Vientiane is to stay where the action is, in the Mixay district so at least you can eat, drink and be merry in its busiest area whilst you're here.
We stayed at the Laos Silk Hotel, which had small rooms, but was in a great location with access to a boutique hotel with a pool (that you could probably sneak into). Check the Tripadvisor reviews for your hotel to make sure you're getting a good deal on accomodation:
This post may contain affiliate links
Here are my top 7 relaxed things to do while you're in Vientiane:
1. Watch the sunset
When you're in the Mixay district, then you'll be close to the Mekong River which is where it all goes on once the sun starts to go down. Drinkers can buy a Beerlao from the shop and sit on the steps to watch the sunset over the Mekong.
If you're in an active mood, you can join in with the fitness class on the boardwalk that starts at 6pm. Don't join in to take the piss though – Asian people aren't embarrassed about publicly dancing, singing or exercising like Western people (nor should they be – this is what makes night markets and walking streets so interesting and fun).
On the riverfront, people also give pedicures, enjoy a stroll, sell food and it's generally a great place for people-watching of an evening.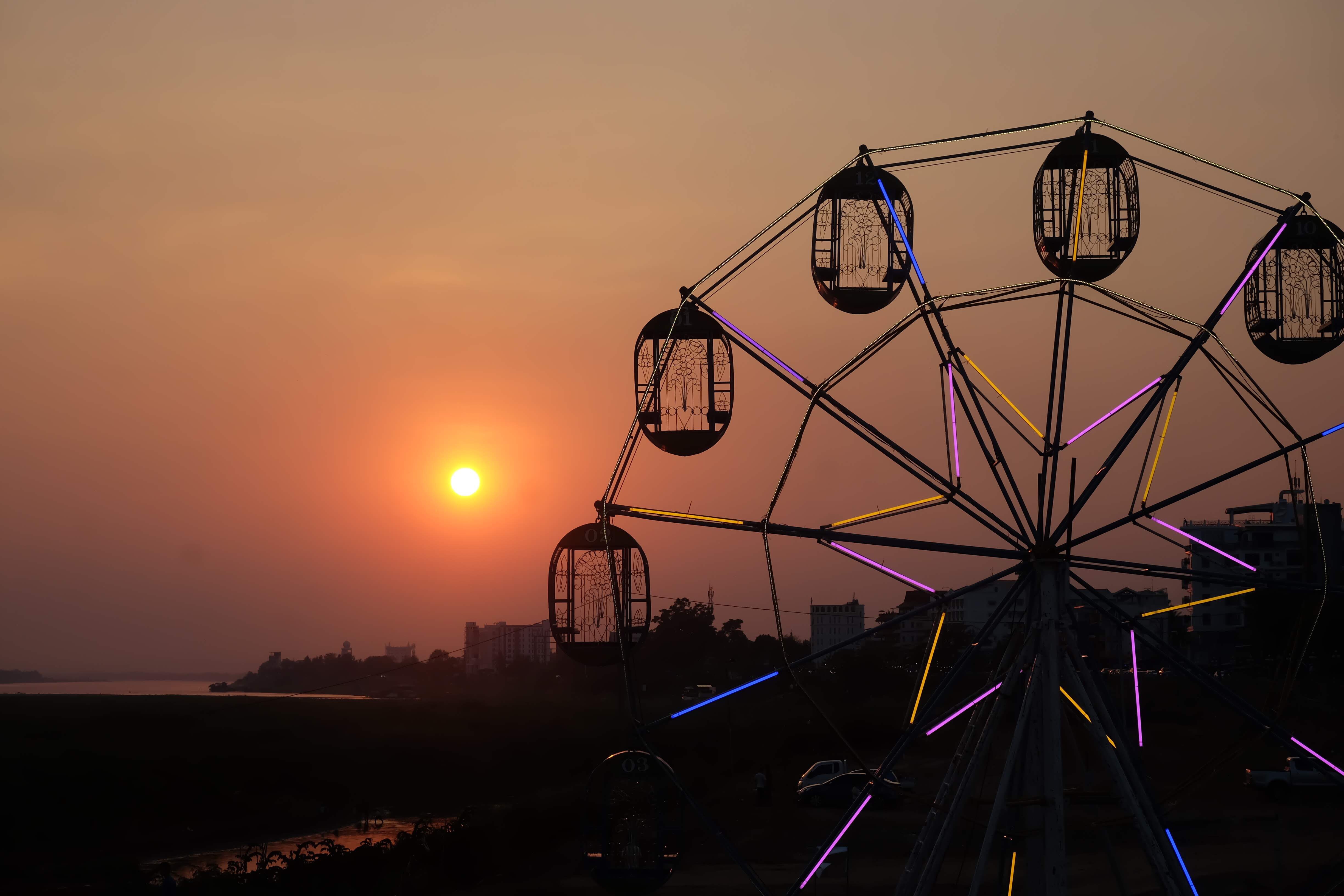 2. Eat at the night market
Also on the riverfront is the night market and street stalls. This is another great place to pick up souvenirs, cheap snacks or enjoy a spot of people watching. If you like markets, then there is also a morning market near the post office in the centre.
3. Visit COPE
Close to the Vientiane mall, you will find the COPE visitor centre which is a small museum next to a hospital that tells you all about the history of the bombings in Laos and the disabilities caused by the secret war and unexploded ordnance.
It's free to enter, but most tourists feel compelled to donate as it is uncomfortable to hear about as well as a great injustice. Donations go towards providing people who've been blown up with prosthetic limbs. There are still accidents and injuries caused by these bombs every day in Laos.
You can also visit the MAG visitor centre in Vientiane and this charity clears unexploded ordnance in Laos. I saw them at work in Phonsavan (near the Plain of Jars) where they also have a visitor centre for you donate towards their worthy cause.
4. Enjoy fusion cuisine
Vientiane is one of the best places to get fusion food while in Laos so get stuck in! These are the delicious things that you can find around the Mixay area:
Mango sticky rice
Turkish kebabs with Vietnamese sausage
Indian shawarma
Pad Thai
Asian-influenced pizza
Meat on sticks
Croissants and pain au chocolat
Bubble tea
5. Watch a French film
If you want to experience some of the French culture in Vientiane or you've watched a lot of Southeast Asian films then visit the French Institute. The staff are very nice and they have movie screenings for adults every Friday and films for kids on most days.
Nearby Vientiane Mall also has blockbuster films if you fancy something more mainstream. Across the road from it is a pet market, so you've been warned that it is full of lots of the handbag dogs that the middle-class Laotians love so much, but they're sweaty and unhappy.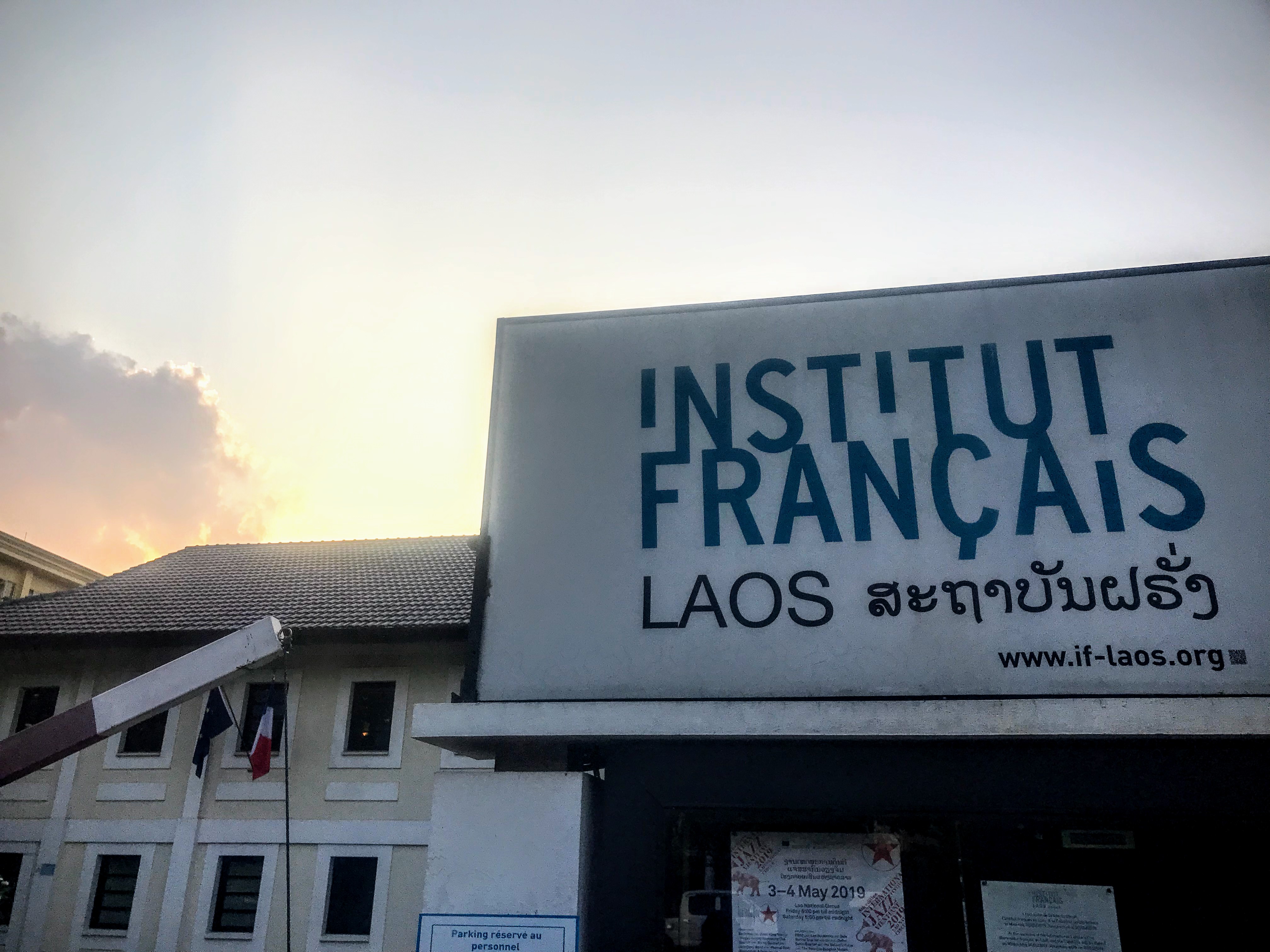 6. Enjoy the architecture
Vientiane has many lovely buildings and temples that you can stroll around between coffee breaks. Make yourself a map on Maps.me or just enjoy getting lost in the city.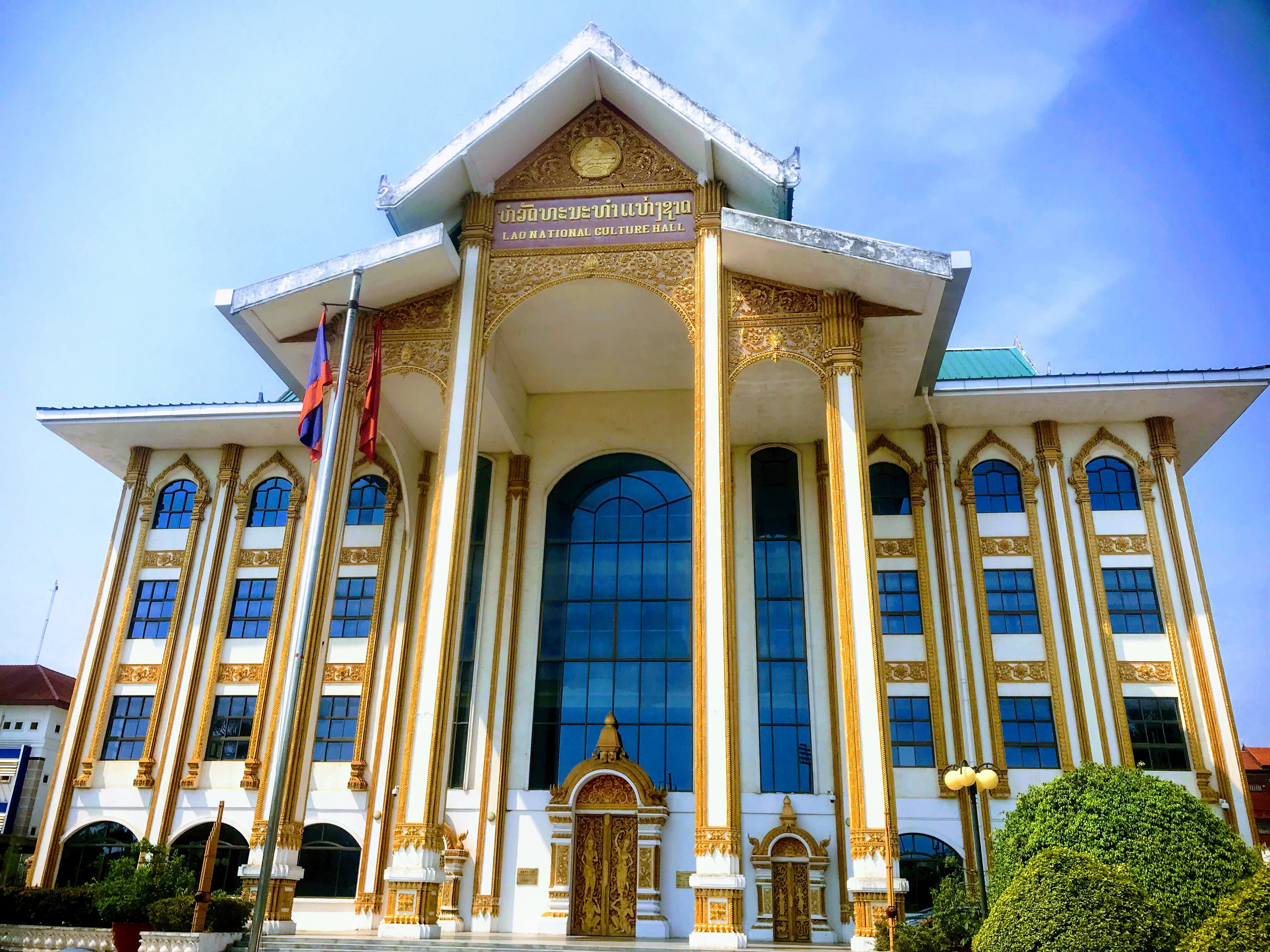 7. Bike around
Traffic isn't too bad in Vientiane, so it is a lovely place to bike around (bike hire costs $1.50-2). If you don't have much time, it makes it much easier to see the city, as well as sights like war monuments and That Dam (the black stupa). Again, I suggest using offline maps to plan your route based on what you'd like to see – or you could follow the Mekong River to avoid getting lost!
What did you think of Vientiane and what were your favourite things to do? Let me know in the comments below!
Pin this for later: