Christmas is a great time of year, but to avoid waste, here are my top tips to have an eco-friendly and plastic-free Christmas holiday.
Unfortunately, plastic is hidden in so many festive things, including crackers, wrapping paper and decorations and nobody wants that.
I've rounded up some great products that you can use every year for an eco-friendly Christmas that not only saves the world but also saves you money!
1. Use a potted Christmas tree
There are so many benefits to having a potted tree that's alive, mostly that it won't shed needles everywhere! You can hire them or buy one and keep it outside in your garden. In the UK you can buy them in pots from Christmas Trees Delivered. Kids will love that it's a little bit taller every year, just like them. You can also see if anyone has an old tree you can use, to save it from going to landfill.
2. Use Wrag Wrap
Christmas wrapping paper contains plastic, and while you can use recycled newspaper, or brown paper, why not give wrag wrap a go? If you have any fabric, you could even sew your own.
The best thing is that you can use them over and over again, once the person has unwrapped the gift. It saves so much time on the hassle of wrapping, which is my least favourite part of Christmas!
3. Eco garlands
It is fun to make your own Christmas garlands or decorations using recycled materials, play paper or coloured cardboard. If you don't have time then I recommend gorgeous eco garlands that you can use them every year.
Get ideas on Pinterest for ideas on making your own Christmas decorations.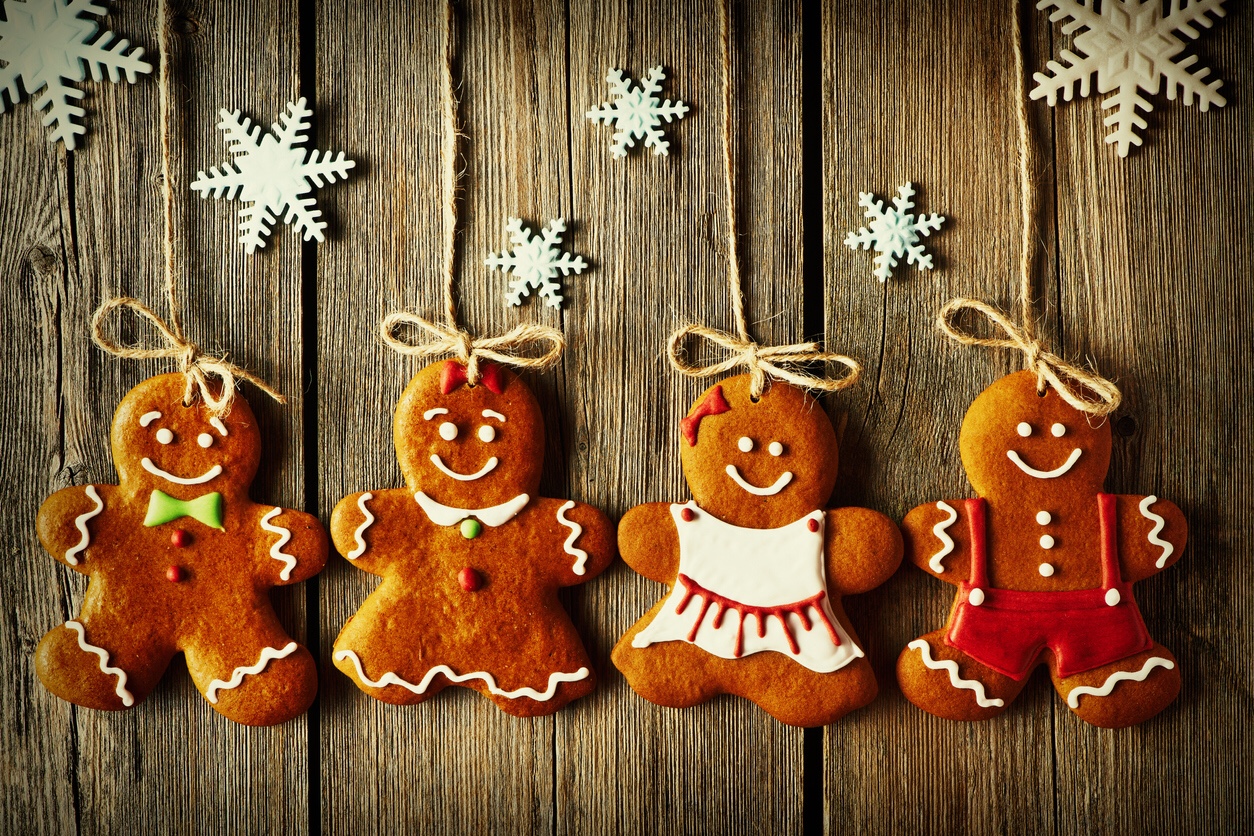 You could even bake your own decorations for the tree, like these lovely gingerbread people! Kids will love making them, and enjoy eating them even more!
4. Eco crackers
I love crackers and when we spent Christmas in Sri Lanka, we pulled a cracker that we'd brought from the UK and whilst wearing the hat I got some very odd looks!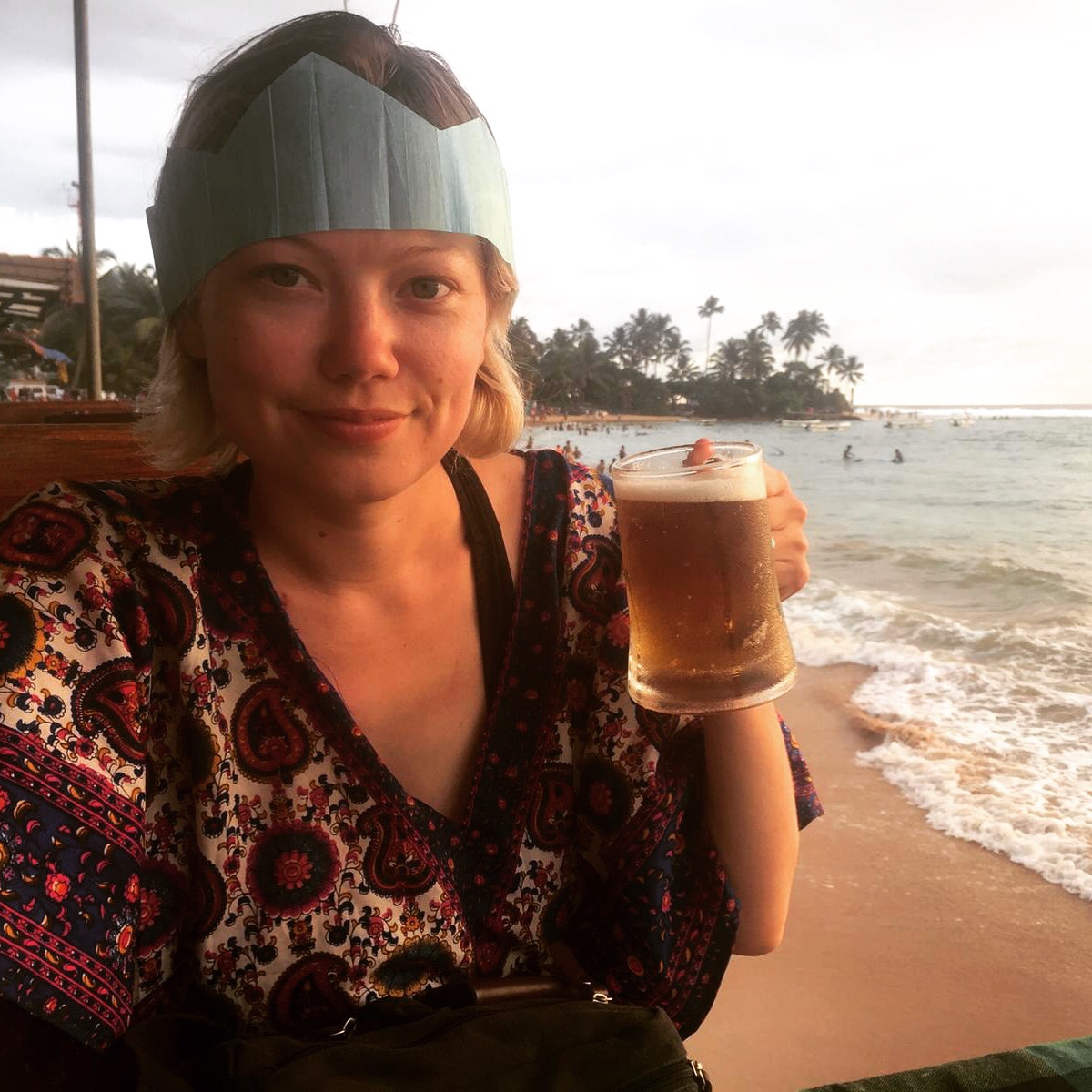 Crackers are a bit of an eco nightmare as they have multiple plastic parts, including the terrible gifts that are inside. But never fear, as Eden Ecological crackers have you covered, so you can still engage in British tradition while staying plastic-free! These crackers are made from recycled materials and contain sustainable gifts. Cracking.
5. E-cards
You might think that e-cards are a thing of the past, but they're back and better than ever! There are loads of designs out there and you can even customise them with photographs from your phone. On Blue Mountain, you can even attach gifts cards!
6. Give handmade or vintage gifts
Etsy is a great place to find handmade gifts or vintage items that have been made or restored with love! There is no better feeling as a craftsperson than someone enjoying something that you've made, I love it when I see someone enjoying a gift that I've made myself.
It's great to support local and ethical businesses and once you see the beautiful things that they have to offer, then you'll definitely fall in love with their handiwork!
7. Eat and drink local and organic
It goes without saying to support local businesses, especially now that many farms have diversified their produce to suit our evolving tastes. It's great to find out what's in your area, as new suppliers are cropping up all the time, making gin has become especially popular! Organic local hampers make great gifts as well.
If you want any bubbles then there are some great deals online for Champagne and Prosecco from organic and biodynamic vineyards in Europe. If you buy a case now it might even last until next Christmas (or not!).
If you need organic veggies or meat produce that isn't available from your local, then Abel & Cole do great boxes with zero waste! You just leave the packaging outside and they will collect and reuse it. There are loads of options available and you can always cancel a box if you don't need it.
Read more like this:
Pin this for Christmas: