I spent one week in Kathmandu before trekking Everest Base Camp and it's a fascinating capital city to visit, but as a backpacker I preferred Pokhara as there was a lot to do, but it was also relaxing.
Kathmandu is a great place to see the old Durbar squares, and religious sites like Pashupatinath temple and the Boudhanath Stupa, but its backpacker centre of Thamel is dusty and hectic.
When I arrived in Pokhara I found it to be a more relaxed place to learn about Nepal, but I wholeheartedly think you should visit both and decide for yourself. Here are my 9 reasons why I loved visiting Pokhara.

This post may contain affiliate links
1. It's more walkable
Pokhara is more spread out with wide pathways so you can easily walk around the city. Kathmandu is made up of narrow alleyways so you have to constantly be aware of traffic as there are generally no pavements and it's hard to orientate yourself. Pokhara doesn't have as much going on, so you can take your time to look at the scenery a bit more.
2. You can see the mountains
If you're in Nepal, then you probably love the mountains! Being able to see the view in Pokhara reminded me of what we were here for, and the Annapurna mountain range is beautiful. Our trekking guide for Everest Base Camp actually said that he thinks the hike around the Annapurna range is more beautiful than EBC, so there you have it.
There are various companies that offer trekking around the Annapurna Circuit and it costs much less than EBC. Just make sure that you use a reputable company and have decent insurance that covers high-altitude activities. The trek takes 8 days and costs $800-1000. Check out The Common Wanderer's Guide for more information before you go.
You can hike to Sarangkot for a better view of the mountains, but don't hike alone and take precautions as people have been mugged on several treks around Pokhara.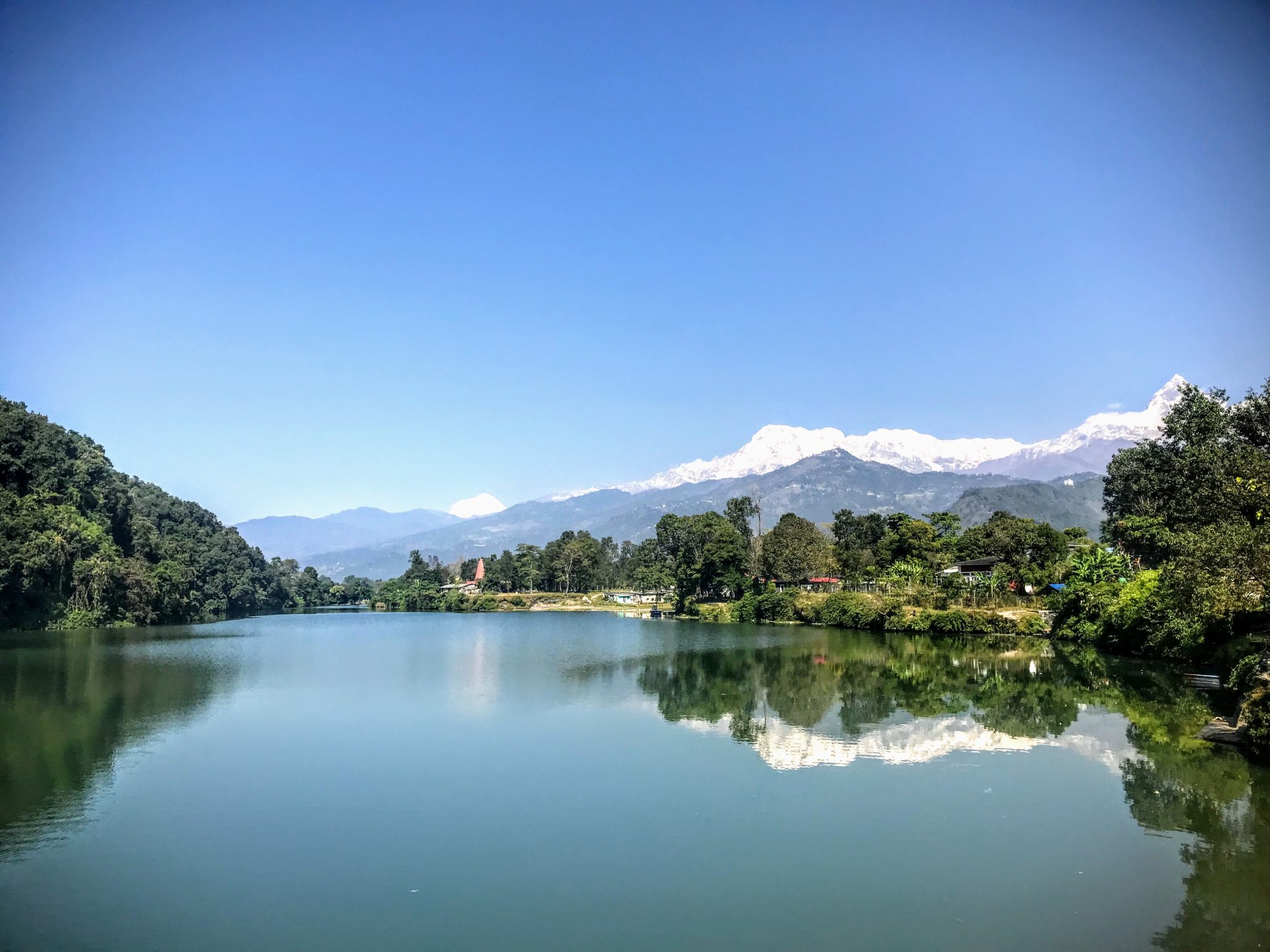 3. It's an adventure hub
It's not just trekking, as you can also do a whole wealth of other outdoor adventure activities including paragliding, zip flying, river rafting, mountain biking, flying in ultralight aircraft, hand gliding, kayaking and canyoning. Thrillophilia has an exhaustive list of the experiences that you can try, but paragliding, rafting and kayaking are some of the most popular non-trek activities.
Always go with a recommended company and check their safety record before you agree to anything. For a cheaper and less strenuous activity, try paddle-boarding or boating on the lake.
4. There is so much wildlife
As Pokhara is surrounded by forests, it has some really fantastic birdlife, some species that can be found here include the steppe eagle, white-throated kingfisher, yellow-billed fantail, Egyptian vulture, wallcreeper, Himalayan monal, red-billed blue magpie and the bearded vulture. You can also see rhesus macaques and palm squirrels roaming the hills.
When we hiked to the Peace Pagoda, we saw so much birdlife that we couldn't even identify it all. I definitely recommend downloading a guidebook onto your phone if you're interested in wildlife and bringing a pair of binoculars to help you.
5. There are great cafes
It's easy to find great cafes in Pokhara as they're dotted around the lakeside both on the lake front and the Main Street behind. Many of them have a view of the lake and it is easy to find vegetarian food, hearty breakfasts, beer, decent coffee and cheap eats.
Some of my favourite Nepalese snacks were chips chilly, peanut sandeko and, of course, momos. Check out Backpackers Wanderlust for a list of tried and tested restaurants and cafes in Pokhara.
6. There is great budget accommodation
We stayed in the Om Guesthouse which was about $12 per night, but there are a wide range of budget options, including a Zostel and several OYO hotels. Backpackers have been coming to Pokhara for years and the homestays have involved accordingly so you get great value and service throughout your stay. Always check the reviews though!
7. You can learn about Nepalese culture
Pokhara and it's vicinity is home to various tribes, including the Gurung, Brahmin, Newar and Magar as well as having the highest number of Gurkha soldiers. You can find out about the fascinating history of the Gurkhas at the Gurkha Museum which reflects Pokhara's military history.
There are Buddhists and Hindu populations so you can visit both gompas and Hindu temples as well as Nepal's first church (the Christiya Ramghat Church). You can also experience Tibetan culture as Pokhara has four of the official refugee camps and you can support them by buying their handicrafts. The Longest Way Home has a detailed guide to visiting the refugee camps if you want to know more.
8. The lake is beautiful
Lake Phewa really is the jewel in Pokhara's crown and it really is Nepal's second biggest lake which makes its second biggest city so special. It's also why there's so much wildlife as well as all the things to do here. I very nearly missed out Pokhara but I'm so glad I didn't as it's certainly beautiful and great for taking pictures!
9. It's a more relaxed pace of life
We hiked up to the World Peace Pagoda and looked over the lake, and even though we were surrounded by worshippers and tourists, it was very peaceful. Pokhara certainly moves to the best of its own drum, and while there are busier areas, you can find your own area of peace without too much effort.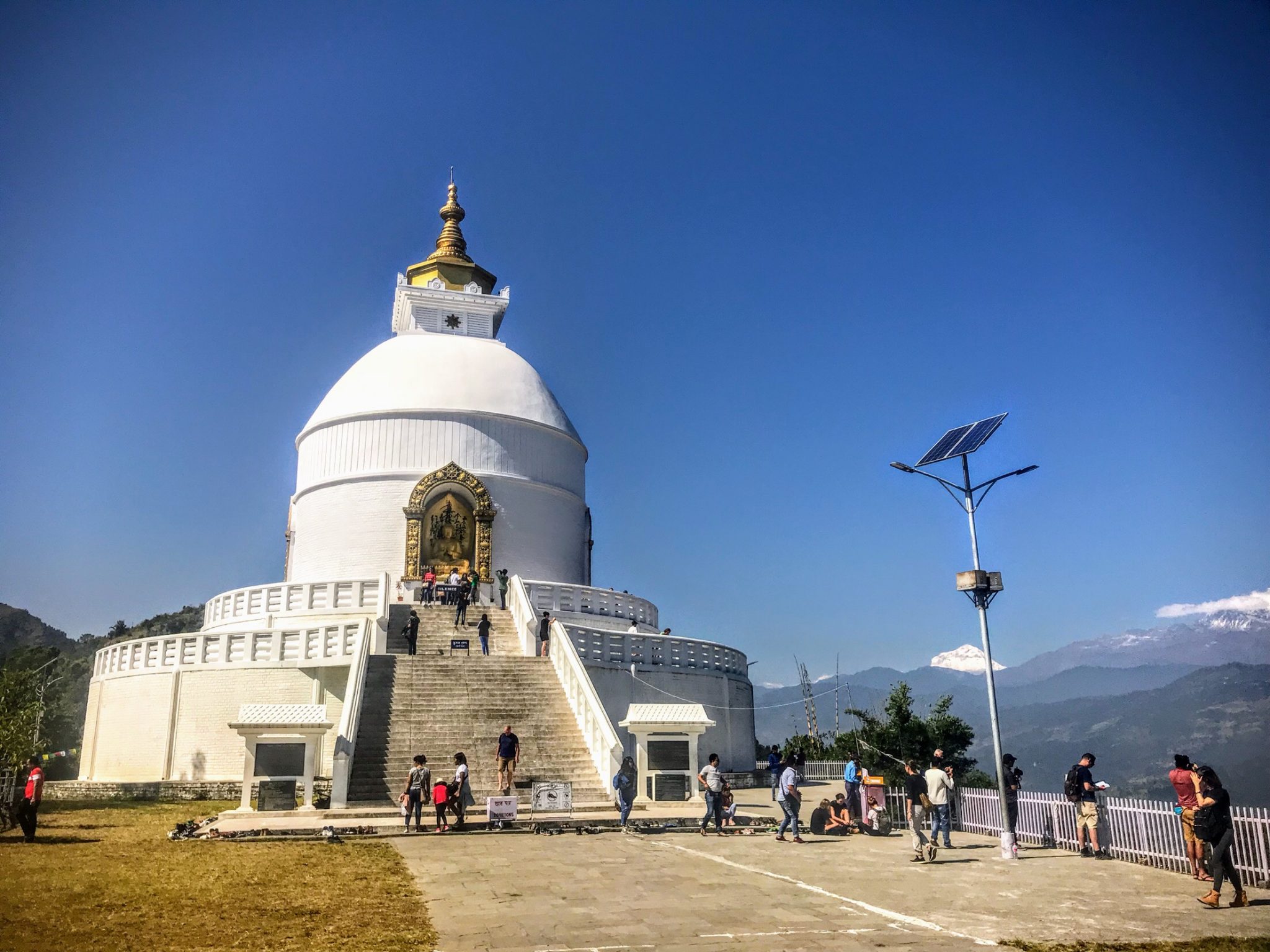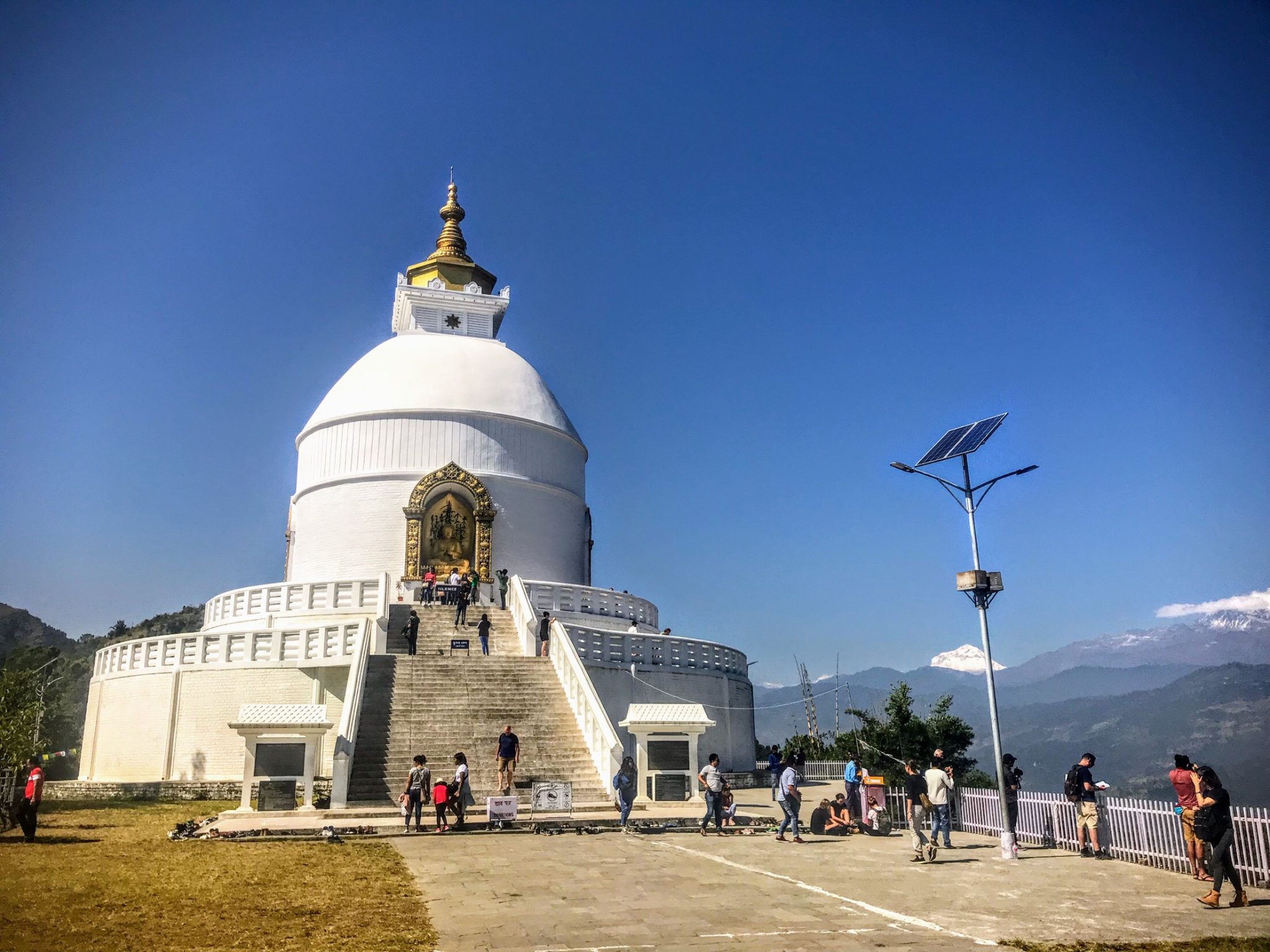 Once you've hiked up to the Peace Pagoda, you can be rowed back to the lakeside on one of the colourful boats, for some extra relaxation time.
All in all, Kathmandu is great as an exciting city that will get you pumped for all the culture that you'll experience in Nepal, as well as getting you trek ready. If you are hiking to Everest Base Camp, then check out my definitive female trekker packing list.
If you want to see another side to Nepal, then Pokhara can help you to get under the skin of this country at a more relaxed pace. It was certainly the Nepal of my imagination.
What was your favourite thing about Pokhara? Did you prefer Kathmandu or Pokhara? Let me know in the comments below!