People react in different ways when you tell them that you're going to India as the perception of this country is so polarised. They assume that you'll either find yourself or that you'll spend the trip in abject misery.
If anyone had told me what I would actually see and experience in India, I honestly wouldn't have believed them. Needless to say, I spent the time much more lost than I was found.
I've been travelling since I was just 18, and had some hairy experiences on the road, including a bus journey in Thailand with an Irish guy in a drug-induced psychosis and crossing Peruvian picket lines through jungle in the dead of night.
Neither of these compares to the worst journey that I ever went on in India. It all started when we left Rishikesh at the beginning of our trip that started in Delhi.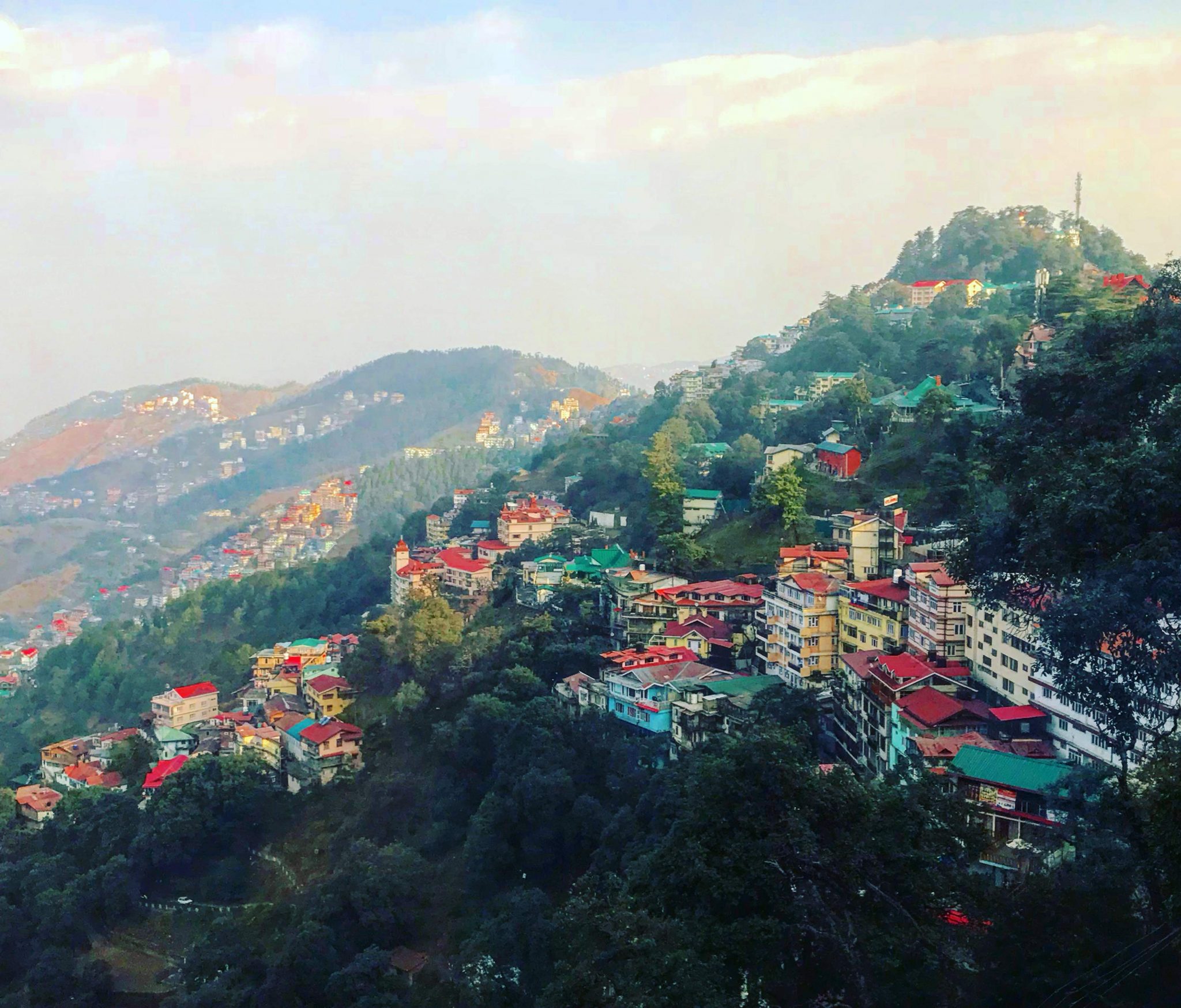 We were headed to Shimla, and the only transport available from Haridwar was the public night bus.
Haridwar bus station was pitch black when we arrived, so I feared that our stuff would get stolen in the darkness. I was relieved when the lights came back on, but it didn't last for long.
Our bus was uncomfortable and my boyfriend was ill with food poisoning from a train meal. He wasn't in a great state and this was clear to see.
He put his bag on the baggage rack above him and tied it on. I told him to keep it on him but he shot me down. I thought about getting it myself, but I didn't want an argument.
I bought a cup of chai and my repeated question about the cost was ignored. There was a constant stream of distractions, so I was happy about the relative peace once the bus finally set off.
About 20 minutes into the journey, my boyfriend realised his bag was gone and his passport was inside.
I felt guilty that I hadn't protected him better, as well as paranoid that it was someone on the bus, even though I knew in my heart that it was well gone.
They had stopped the bus so we could conduct a fruitless search. We make the decision to continue instead of being dropped off in the middle of nowhere at night by the side of the road.
Our minds were feeling about what we'd lost – photos of Everest Base Camp were gone, as well as any feelings of safety.
Then the bus broke down.
We sat in the broken down bus listening to our fellow passenger's gossip about us. Another bus arrived and the whole of that bus was filled in on our plight. Nobody hid their laughter.
Sleep naturally eluded us, so I tried to focus on telling my boyfriend that everything would be okay while I stroked his hair. We were very much alone.
A group of drunk men got on, and I suddenly felt terrified as the only woman on the bus. I just couldn't shake this feeling as I never truly felt safe as a woman in North India, even though I tried to tell myself otherwise.
I was so relieved when we arrived at Shimla at 6am as my anxiety was draining any sense out of me. Frustratingly, we were far out of town so we asked the lone taxi driver to take us to our hotel.
He refused to take us further than the end of the Ridge so we had to walked the mile to our hotel as the sun came up. The high altitude and steep road made it a tough walk.
No rooms were available yet so we tried to sleep on the wooden floor. The cleaners thought it was hilarious when they found us there, sprawled amongst our belongings.
The hotel manager wouldn't allow us into our room before 12, or without the police paperwork so we ate breakfast and walked to the station.
The police told us that we had to walk to another station, which we duly did, although my boyfriend was increasingly ill and shivering.
I wrote out the statement, which then they corrected and so I wrote it out again. We waited while they typed it up, but the clerk had a heavily bandaged finger which slowed him down considerably.
My boyfriend was freezing, so he asked for a cup of tea. The officers argued amongst themselves as to who would get it, before deciding that they couldn't be bothered.
They filed the crime report under 'lost property', despite our protestations that it was theft. Their reply was that it was enough for us to get a new passport from the British Embassy.
Documents in hand, we huffed and puffed our way back to our hotel. They let us check-in and we finally slept. No dreams, just exhaustion.
Pin this for later: