COMING SOON:
Backpacker Confessions: Girl vs South Asia – A tale of Nepal, North India, Maldives, Sri Lanka, South India and Bangladesh
Watch this space for information about the book's release…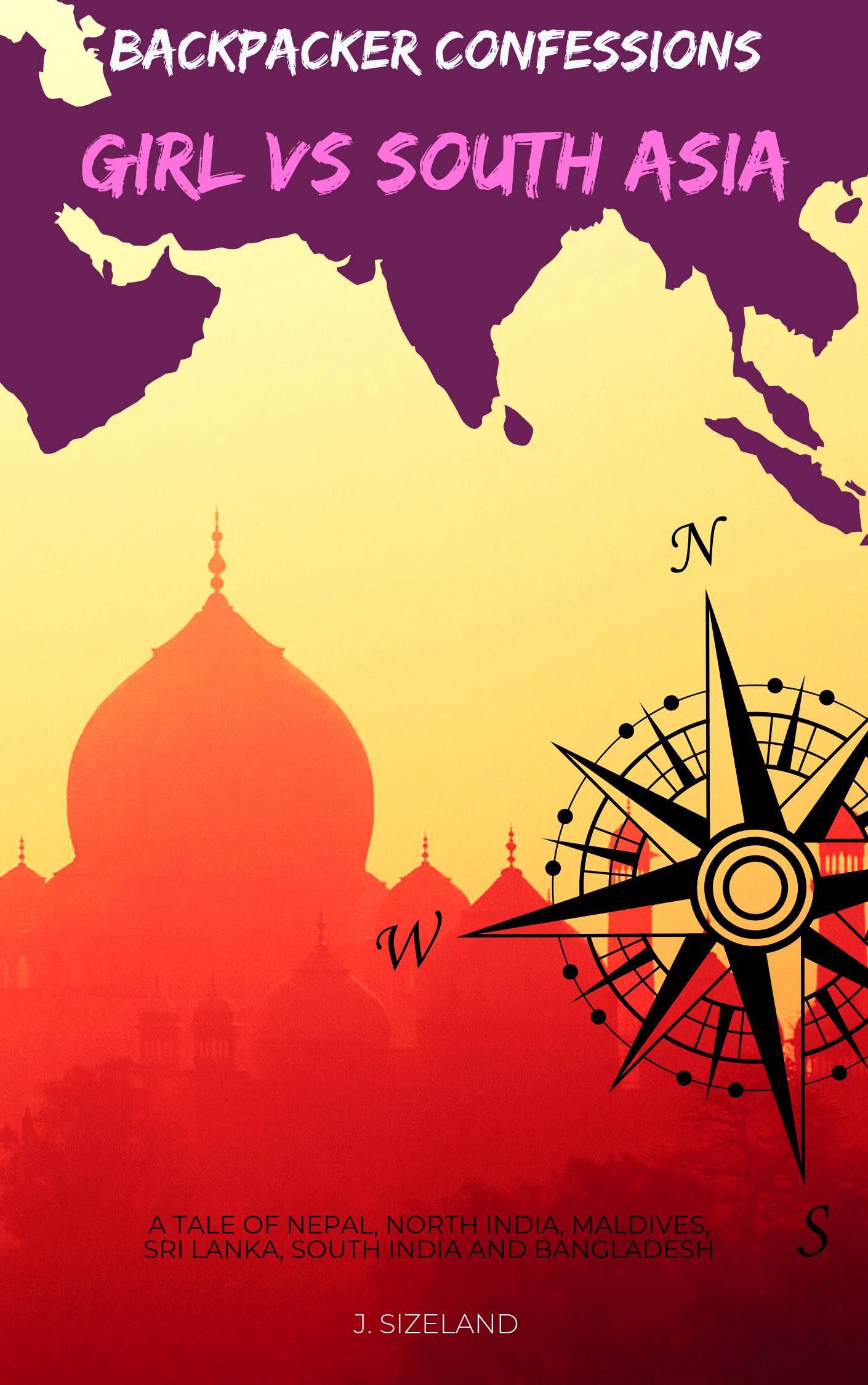 Backpacker Confessions: Girl vs Latin America – Bad behaviour from Chile in South America to Nicaragua in Central America
'On my way to meet him I saw Andrew and I told him that I was going to lie to Steph. He told me not to do it but at this point, it was already too late'
In 2008 Jennifer successfully persuaded her friend Steph to come to South America with her, starting in Chile. They experienced the epic highs and awful lows that every traveller will know: hunger, boredom, fear, and euphoria. Unfortunately, it wasn't to last and they split in Ecuador.
Jennifer continued alone, covering 4,776 miles without flying in eleven months on an overland journey that took her from Argentina's Tierra del Fuego to Nicaragua's city of León.
She drank too much, had unsuccessful relationships with men, nearly drowned on Ipanema beach, was vomited on by a man on a bus and had a monkey look her dead in the eye while it masturbated. This is not to mention the night at the strip club, getting naked with a stranger in a shaman's shed and watching grown men give mouth-to-mouth to poultry at a cockfight.
These are her Latin American confessions.
Backpacker Confessions: Girl vs Europe: A Tale of 43 Countries
Jennifer loves figuring out the puzzle that is Europe. From the ages of 18 to 30 she travelled around 43 countries and fell deeply in love with all the corners of Europe.
In a time when Britain has chosen to leave the EU, Jennifer reflects on her feelings about Europe and all the things it has taught her. The most important one being not to have sex in the sea.
Whilst travelling she avoided being spat at by a geyser, explored the Chernobyl exclusion zone, survived an earthquake, enjoyed 'late night' opera, visited a church of bones, watched dolphins, climbed a volcano and patrolled the penis museum.
She also stroked a lot of stray cats, had a panic attack in Toulouse, went to a rave in Brussels, slept through Europe's most beautiful train journey and wrote some very bad poetry which she's kindly included.
As well as these adventures, she fell in love with her boyfriend. These are her European backpacking confessions.
Read both of these books for FREE on Kindle Unlimited: