How large is your home? If it's got plenty of space, chances are, you're in the minority! A 2021 study by Tiger Sheds found that the average floor area of homes in the UK has dropped from 104.6 m2 to just 87.9 m2 – a decrease of 16%.
All this hubbub around smaller properties means that finding info on large home design can be tough to come by – frustrating if you've just upsized after years in a smaller property.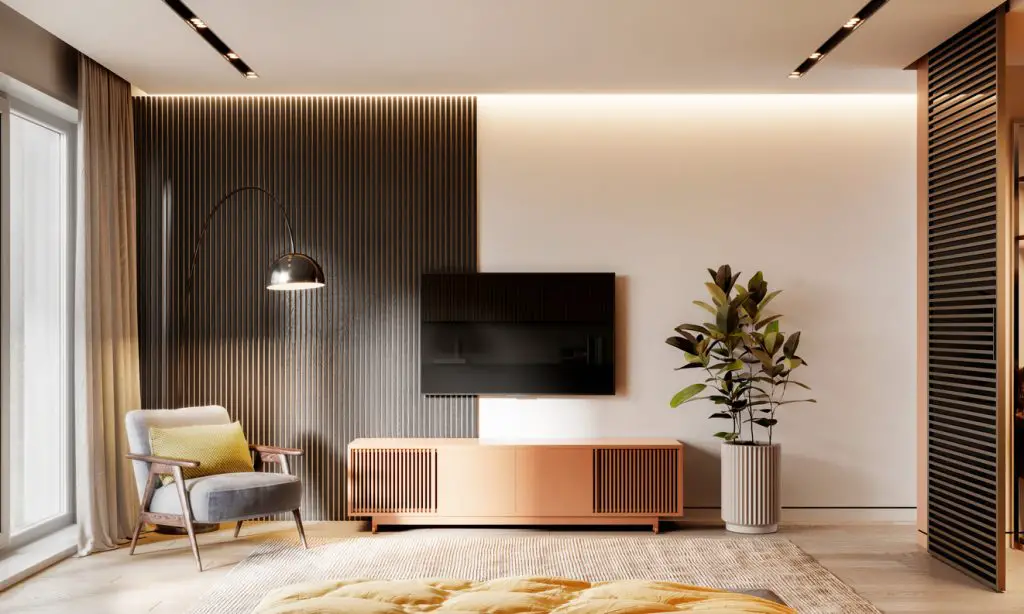 To help, here are some great ways you can get the most out of your home's large spaces.
Break up the space
Definition is key when working with expansive spaces. Doing so can prevent the space from appearing and feeling like a huge, empty expanse, and instead turn it into a useful group of spaces that augment your lifestyle.
To create definition, consider using large rooms for multiple purposes:
Living room – Divide the space between seating, media, reading, or board gaming; whatever you like to do in your spare time.
Bedroom – Separate the sleeping and dressing areas by installing a walk-in-wardrobe that keeps your clothes out of view and safely stored.
Kitchen – Consider incorporating a breakfast bar, alternative sitting area, wine storage, or large, walk-in pantry.
Create a focal point
In large rooms, it can be common for your belongings to get lost within the space. To prevent this from happening, consider adding a bold and large focal point within a central area of the space or wall to help tie the room together.
For instance, add a large fireplace, TV screen, piano, feature window, or sliding glass doors. Arrange your seating around such focal points, as well as decorations and other furnishings.
Wall decoration
High ceilings and large or wide walls can be made beautiful when decorated properly, and cold and
barren when not. There are lots of ways you can avoid bleak and lifeless walls in a large home:
Multi-canvas pictures – While an extra-large canvas works just as well, a multi-canvas image (art, photography, or pictures of your family and pets) can be a quicker and easier addition.
Shiplap – If you want to create a more rustic feel within your home, consider adding horizontal shiplap slatting to the walls to add texture, layering pictures and fittings on top.
Feature walls – It's rare that a large room will work if it's the same colour throughout. To add a focal point and more visual interest, colour a single wall or parallel walls a bold colour.
Lighting
Getting enough light in a large room can be tricky – natural light may not reach all areas from windows or doors and getting the right artificial light levels can be tough.
To maximise the natural, use light colours and consider installing more windows or skylights to bring light into the space. For artificial lights, invest in plenty of floor and table lamps so you can create soft shadows throughout the room at night, or dimmer lights that provide a range of luminosities.
So, there you have it; lots of tips to make your expansive abode a welcoming and interesting space.
Try out a range of ideas and make the most of your space!
Read more: