I love Vietnamese food and actually coming to Vietnam and eating their vegetarian cuisine has increased this culinary desire tenfold for me.
That's why I chose to do a vegetarian Vietnamese cooking class while in Hanoi and I wanted to share my experience with all you Asian food lovers out there!
I decided to go with Apron Up, which is in the centre of Hanoi because it had good reviews and I can confirm that it was good (not an ad, I genuinely liked it). It cost $25 including the cookbook.
The plan was to make five dishes which were vegetarian pho, tofu balls, fried spring rolls, green papaya salad and egg coffee.
*This post may contain affiliate links*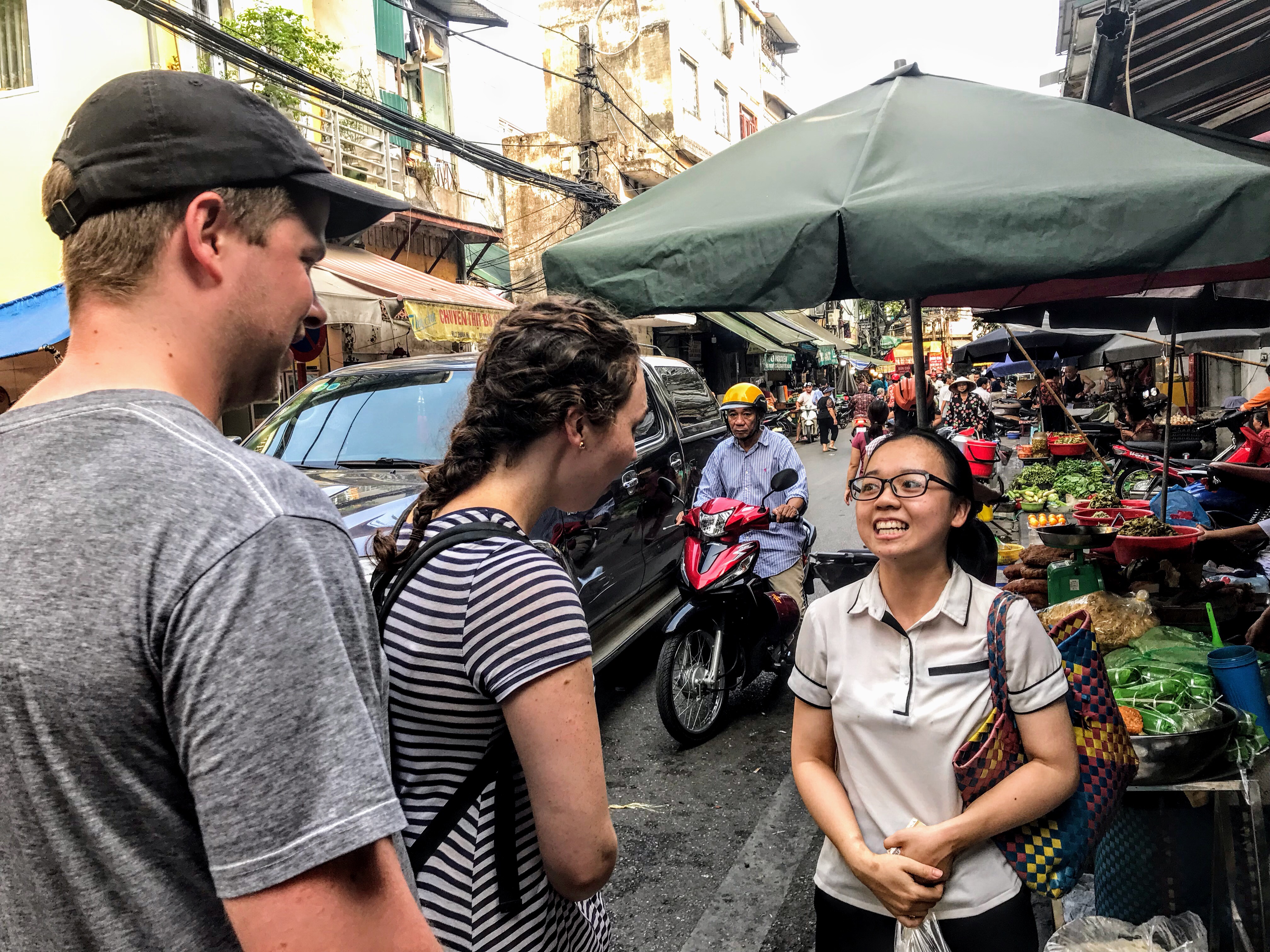 The class started with a trip to the market, which isn't something I'm ever bothered about doing. I've been to lots of markets so I just want to get down to the cooking! The sellers were really nice though.
Our guide Ling told us that the way foreigners say thank you can mean 'shut up' and your pronunciation of 'pho' can mean bitch. Apparently a long 'a' is key to avoid telling your friendly pho vendor to 'shut up bitch'.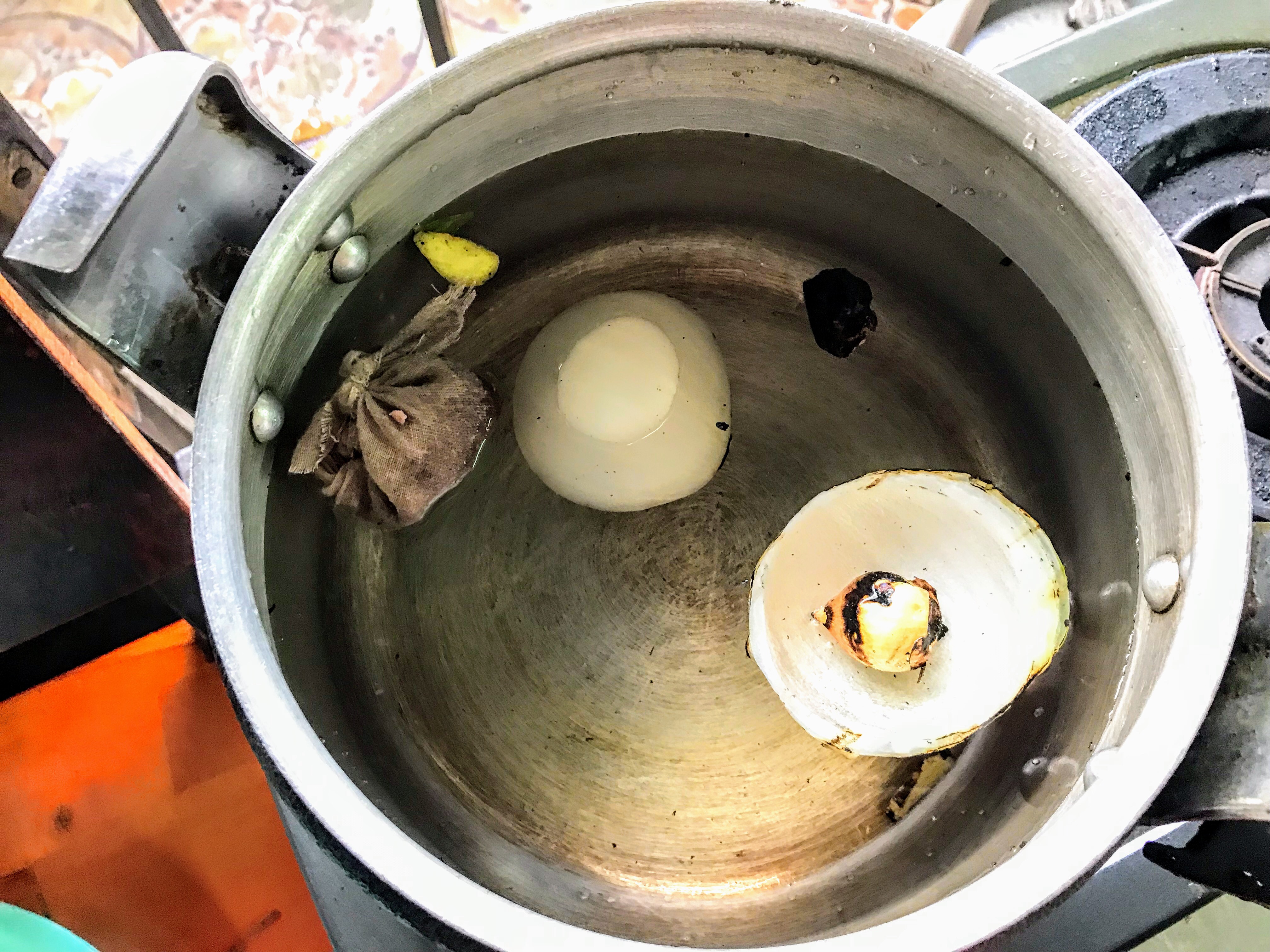 Making pho
We started off with the pho, which you make by frying spices and then packing them into a muslin before putting it into your soup. Pho soup has to be clear, so the muslin bag goes in with onions, a carrot and a radish to make it taste sweet, instead of putting in meat.
We left that to simmer and we ate it with rice noodles, fried tofu and a few greens at the end. It takes the longest time to cook which is why you make it first.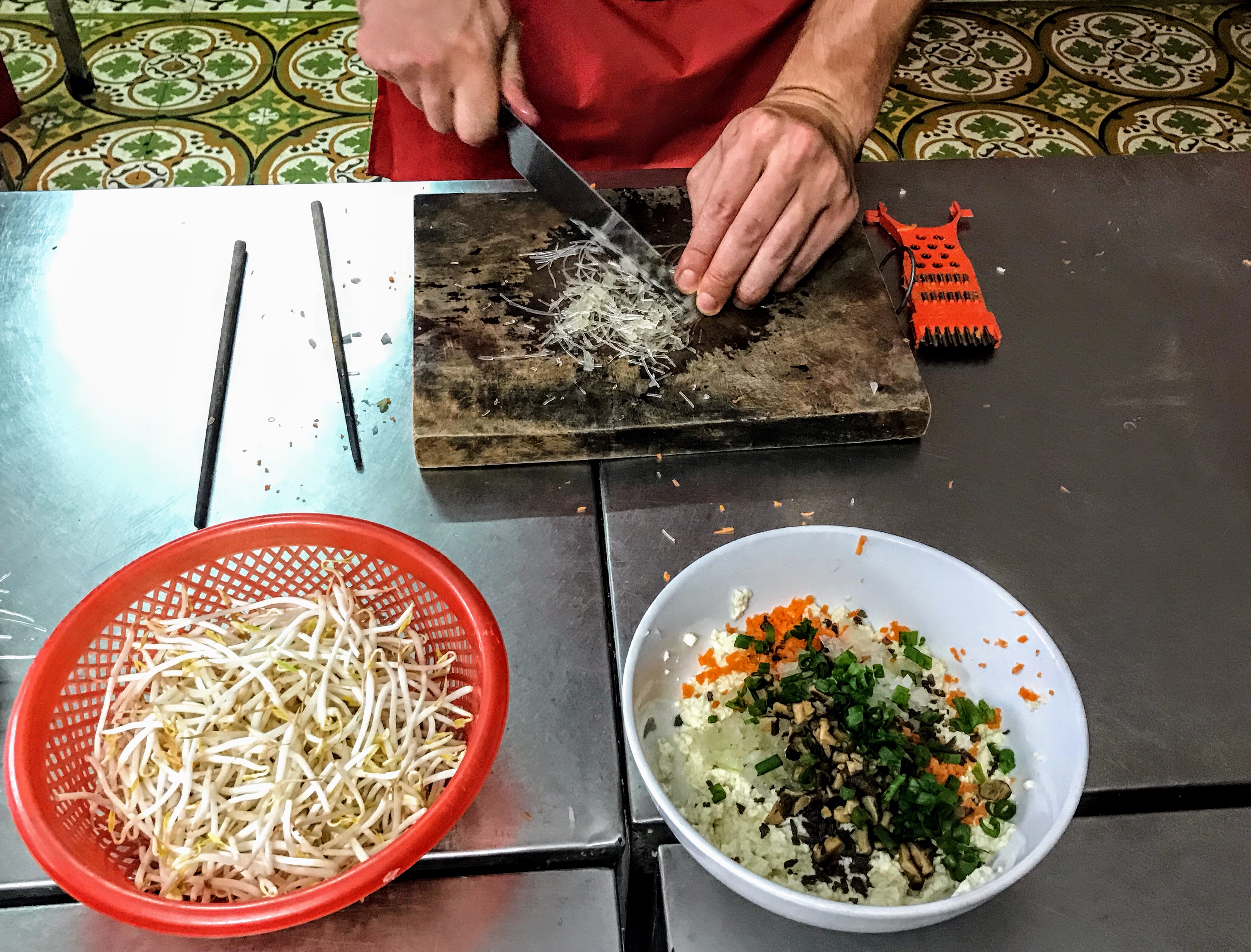 Tofu balls
Next up, we created tofu balls out of finely chopped vegetables with mushed up fresh tofu. The consistency and texture of the mixture makes it quite hard to roll into balls. We used this same recipe for the spring rolls, along with chopped glass noodles and crispy bean sprouts.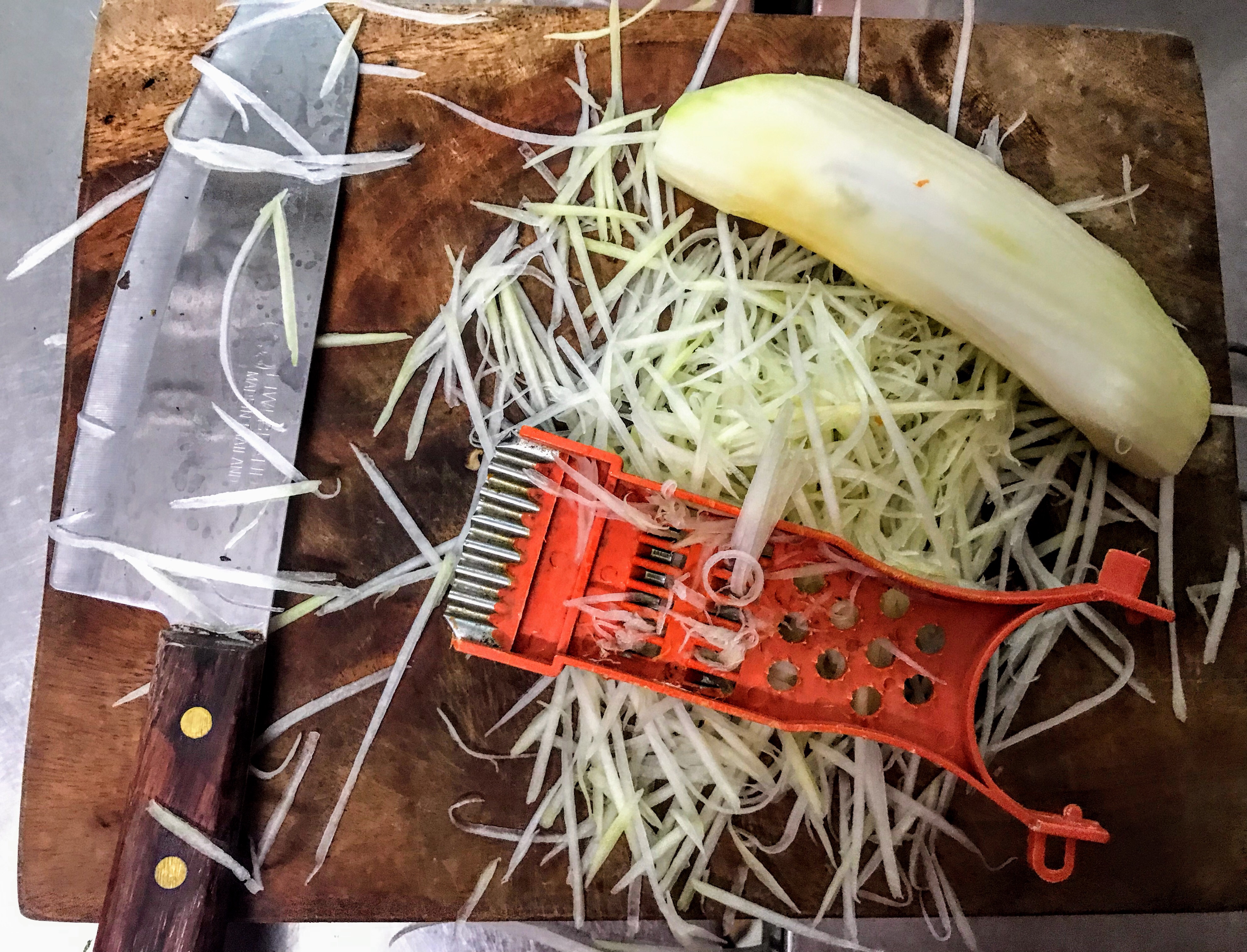 Papaya salad
Green papaya salad is one of my favourite Thai dishes, so I was pleased to learn how to make a Vietnamese version. The major difference is that it's much less spicy in Vietnam than it is in Thailand. You could certainly make it spicy!
The key is to have a grater like this one, in order to shred your papaya into the right texture for the salad. The other main ingredients to add are peanuts, shredded carrots and fish sauce.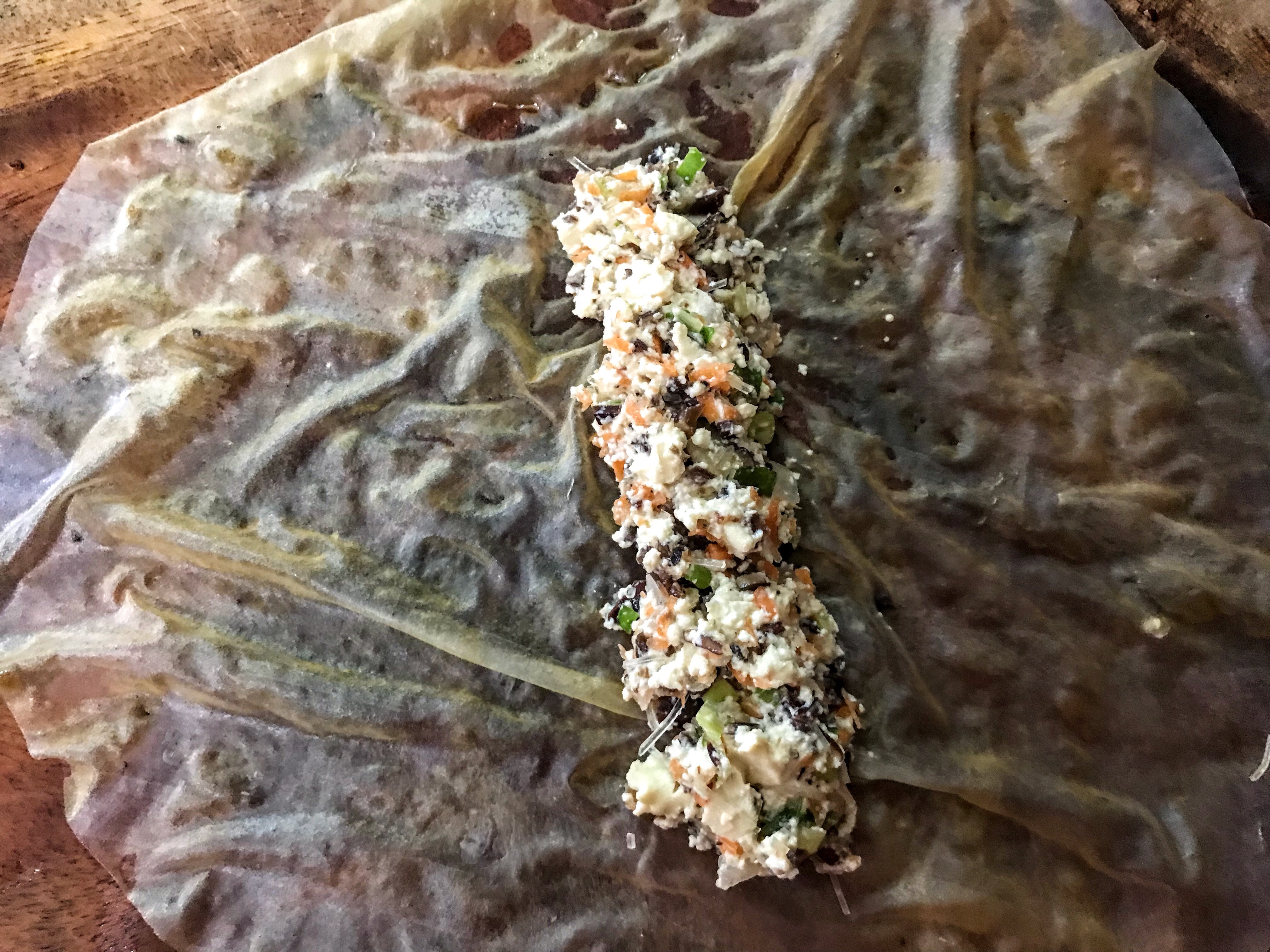 Making fried spring rolls
In order to create the spring rolls, one method is to wet the rice paper with soy sauce. Then put the tofu and noodle mixture inside and roll it up loosely, so that it doesn't split when it's fried. You can make a traditional roll, or try a variety of different shapes like triangles.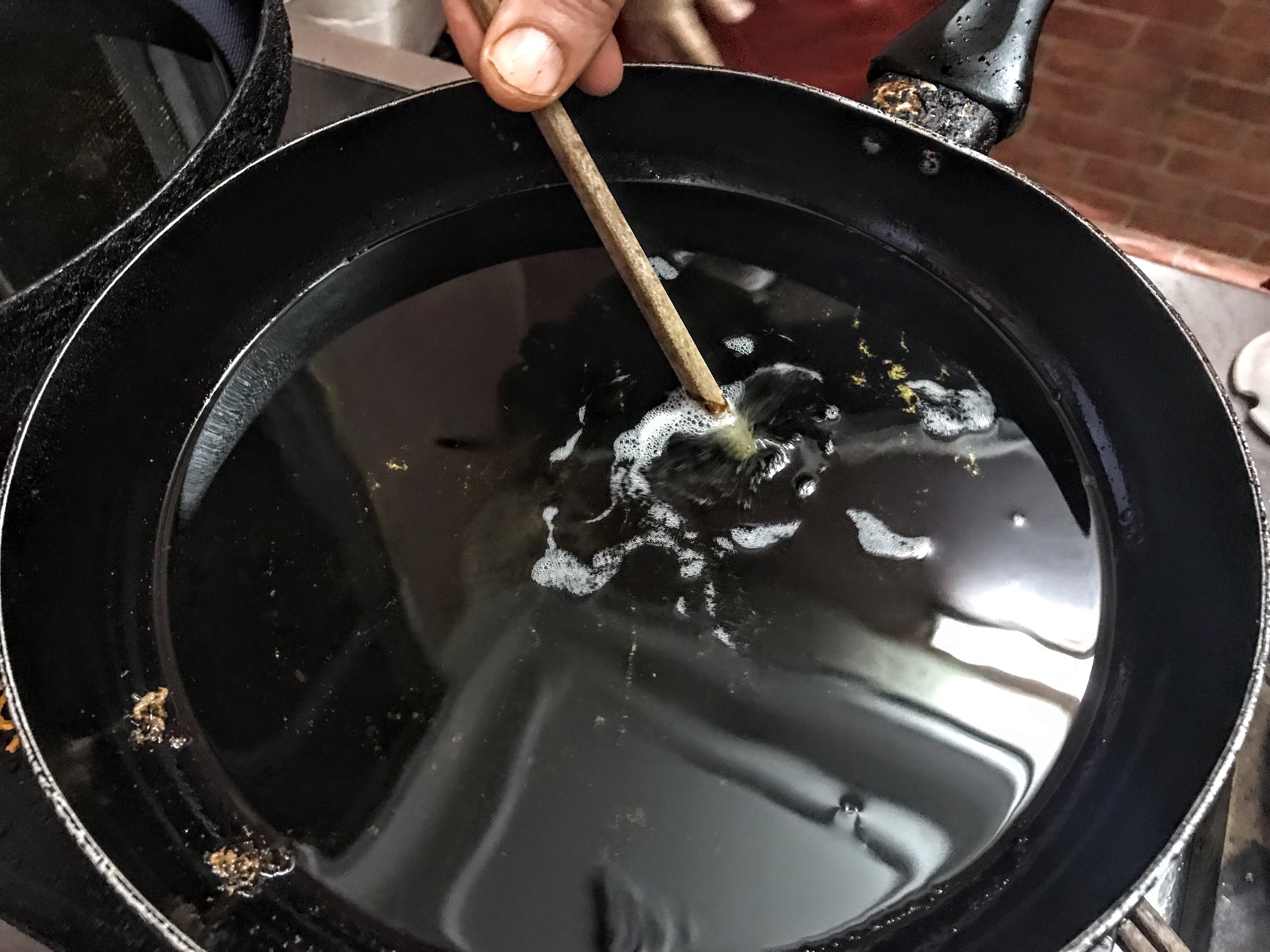 One great tip that we picked up for frying was to dip the fat end of the chopstick into the oil. If it bubbles like in the picture, then that means that the oil is hot enough to fry the rolls and tofu balls.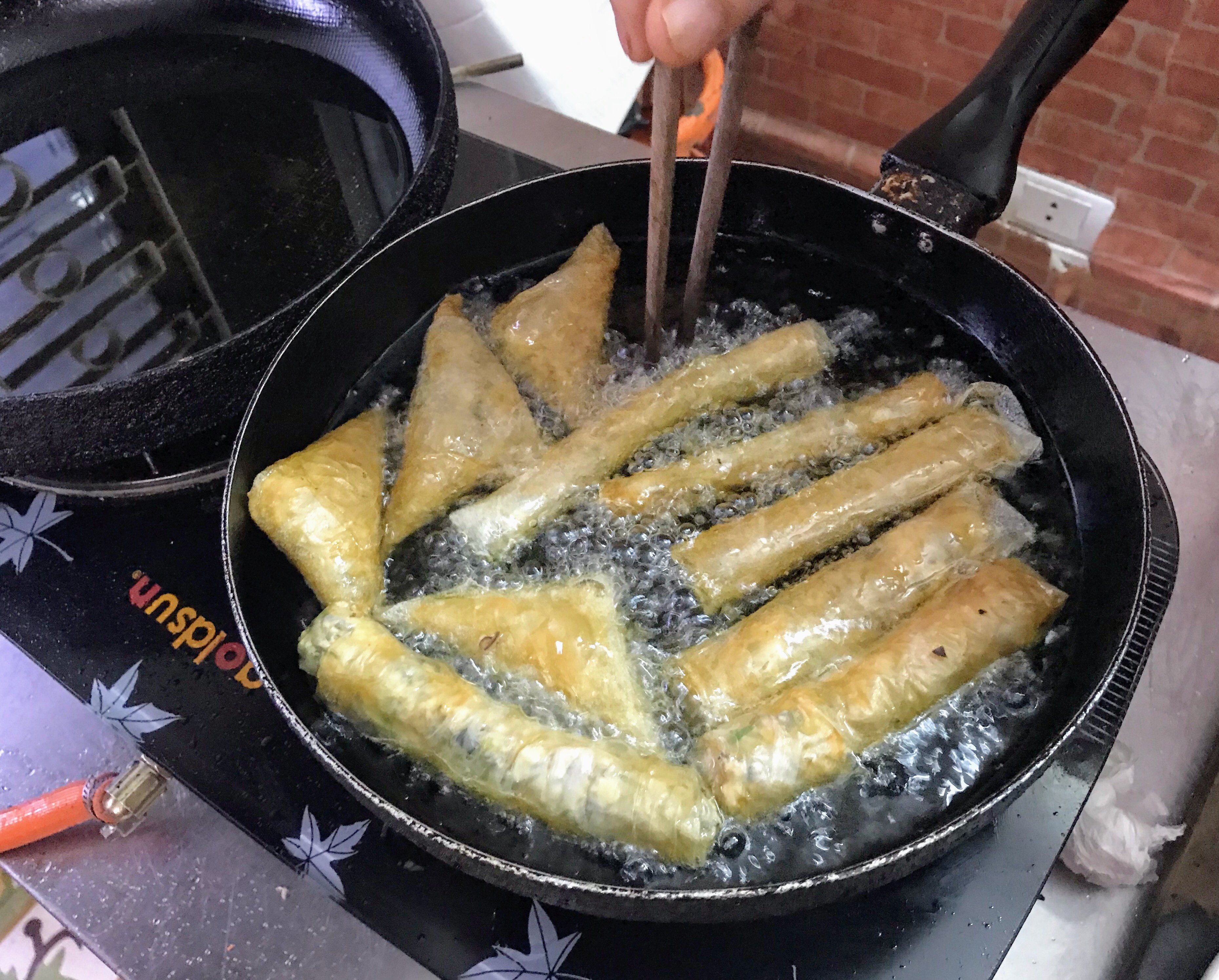 For me, the worst part of the class was frying the spring rolls as not only does the oil spit at you, but picking them up with chopsticks is very tricky. Sometimes they split if they're wrapped too tightly. If the rice paper has a hole in it, you have to double bag them.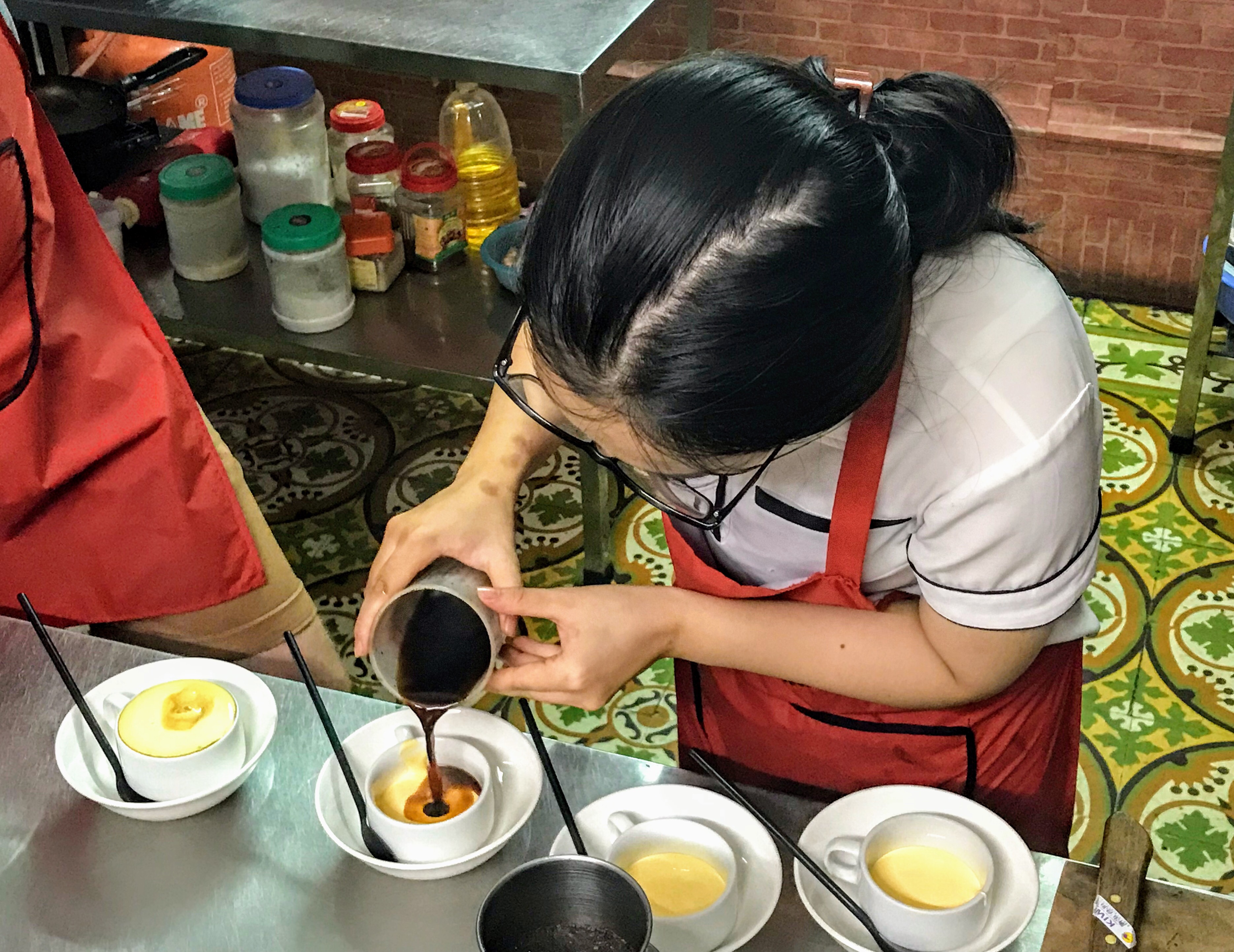 How to make egg coffee
Egg coffee is extremely rich but something that you should certainly try in Vietnam if you eat eggs. It's created by whipping the egg in a mixer for a few minutes, then pouring Vietnamese drip coffee over the top of it. Before electronic mixers, it would take over an hour to get the egg to the right consistency.
If you like good, ethical coffee then try PACT, for directly traded coffee plus paraphernalia right to your door:

This is the feast that we enjoyed at the end of our class! It isn't bad for three hours of work. You do have home economists in the background preparing extra bits for you. It was really delicious, especially the pho and the papaya salad.
It's definitely something that I make again, and Vietnamese food is one of my favourite world cuisines now. It also helps that it's so easy to get fresh tofu and make dishes vegetarian or vegan. For meat eaters, you can put beef in the pho and make meat balls.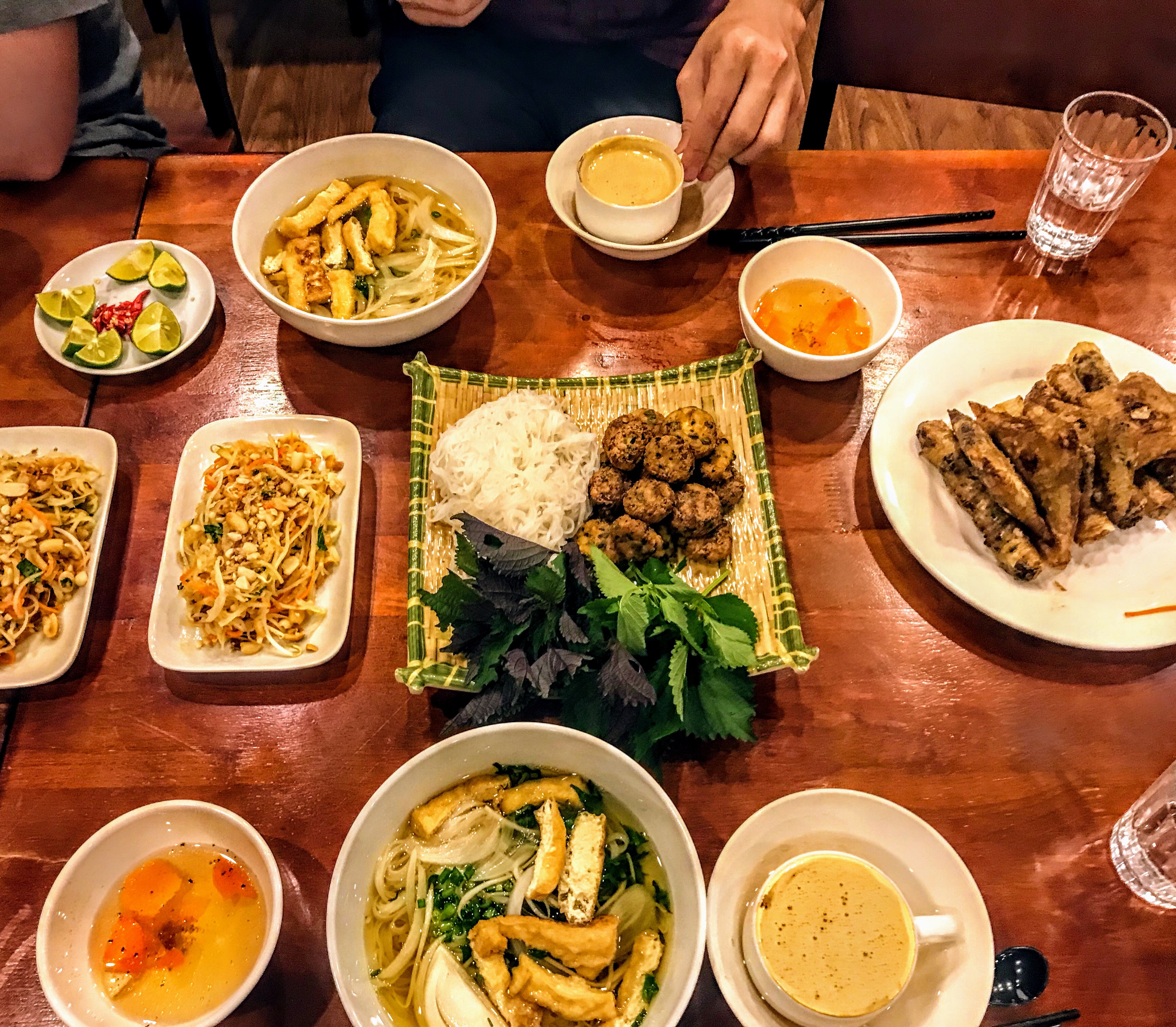 We stayed at the Spoon Hotel in Hanoi, which was a decent budget option in a good location with great breakfast and staff. It did have small rooms and no windows through (this is common in the centre). Check the Tripadvisor link below to check reviews and find good deals for hotels in Hanoi:
Have you been to a cooking class in Vietnam? What did you cook? Let me know in the comments below!
Pin this for later: