Famous poet Pablo Neruda was hidden in a basement in Valparaiso, as it was illegal to be a Communist under Presidente Videla. He wrote many of his poems in green ink to symbolise his desire and hope.
His full name was Ricardo Eliécer Neftalí Reyes Basalt and he went on to advise Salvador Allende after escaping into Argentina to avoid prison. He won the Nobel Prize for literature in 1971 and his poems are enjoyed by many to this day. Interesting to think how the place had changed since he was hidden there.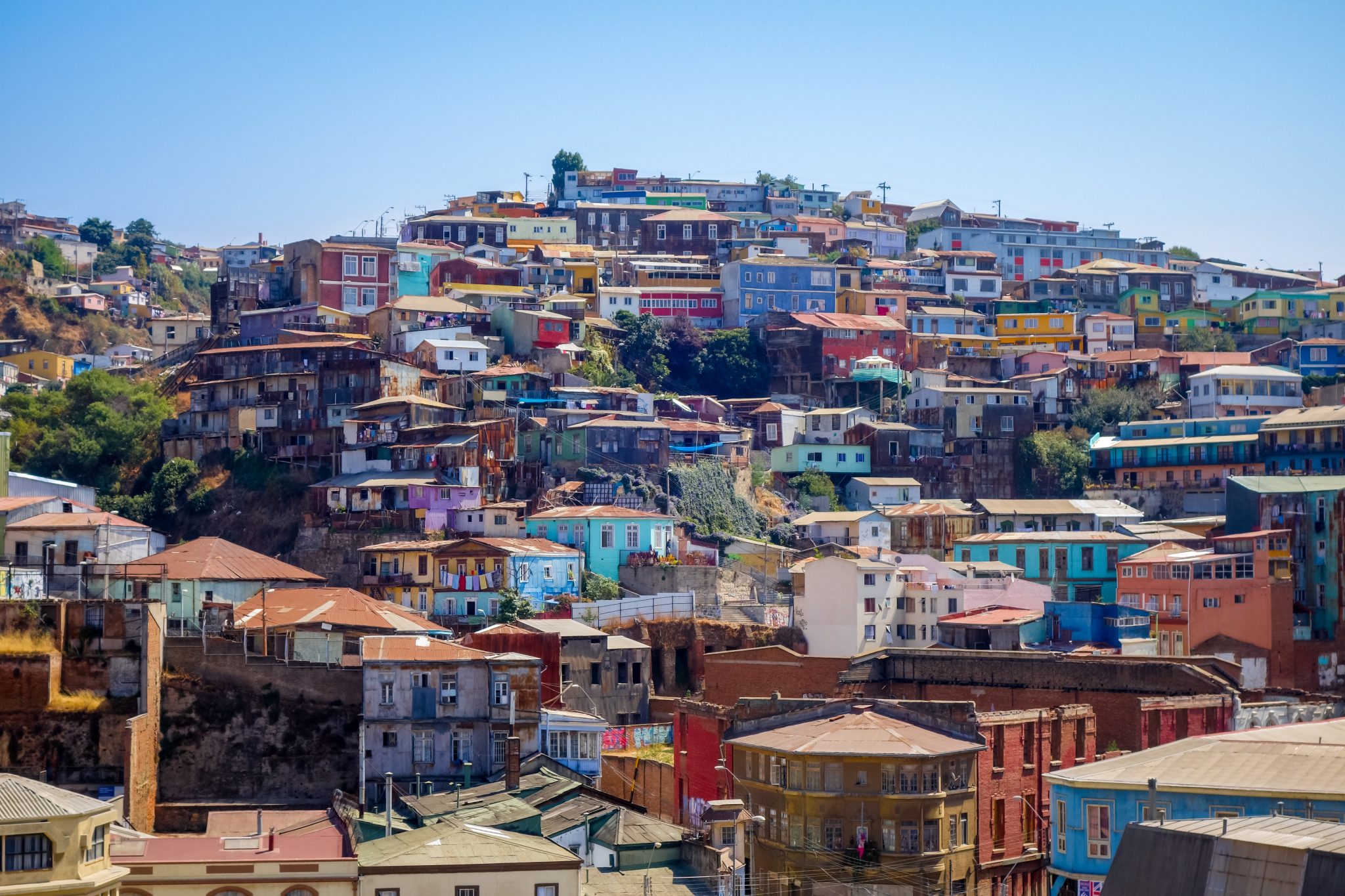 Valparaiso was our first stop on our journey to the North of Chile, it is a major port city described by the Lonely Planet as a 'wonderful mess'. It certainly opened our eyes to the pitfalls of travelling in South America.
When we arrived I had lost my booking for the hostel and I had to print it from an Internet café, as these were the days before smartphones! As we were still new to South America we made an absolute catalogue of errors.
We went for lunch near the square, I ordered a pork steak, as it was one of the only things I could translate and Steph accidentally ordered a seafood pasta dish. She is really faddy about food and she actually wanted a burger! When she tried to change her order, the waiter brought her more bits of seafood in a small bowl. It was pretty entertaining as she was disgusted by the whole thing.
We should have tried harder to learn Spanish before we came, but we didn't which led to so many cringe moments at the beginning of our trip. You'll be glad to know that I did end up learning Spanish by studying and speaking every day, as I felt pretty ashamed of myself!
We wanted to explore after our terrible meal and Valparaiso is geographically blessed, as it is located in a bay with colourful houses built up the surrounding hills. There are lifts you can take that go up to the viewpoints to see the beautiful views. Colourful houses can't be dangerous, right?
Instead of taking the lift we just walked up the hill and stood there taking photos. This was until a man started shouting at us in Spanish, luckily he caught up with us and could speak English. He told us that there were dangerous people who listen out for foreign voices and take the opportunity to rob tourists. Something that he may have witnessed before as a resident of the bright favelas.
He flagged down a bus and put us on it so that we could be transported back down safely. We were disbelieving at the point, but of course, he kept us safe and for that I am thankful. It was an important lesson to learn.
We went for some beers in a bar afterwards and we asked the waiter whether it was dangerous but he didn't answer us and seemed perplexed by the question. We left none the wiser but I think it would be bad for tourism if people realised the colourful houses were shantytowns similar to those in Brazil. Later on, we met other backpackers who loved Valpo and had a great time there on the piss so it's not all bad.
Another fail happened when we went to the bus station, which was shady and full of weird people. We accidentally missed the bus as we hadn't changed our clocks and had the wrong time. Then we had to buy new tickets and wait with the weirdos for another two hours. Fail.