We all know that getting a tattoo is a big decision. Many people with tattoos regret some or all of the tattoos they get, especially as they get older. This is not to mention that tattoo trends, like fashion, change with the seasons. Currently, dandelion heads are very on trend, as were flowers on the thigh, and who knows what will be next?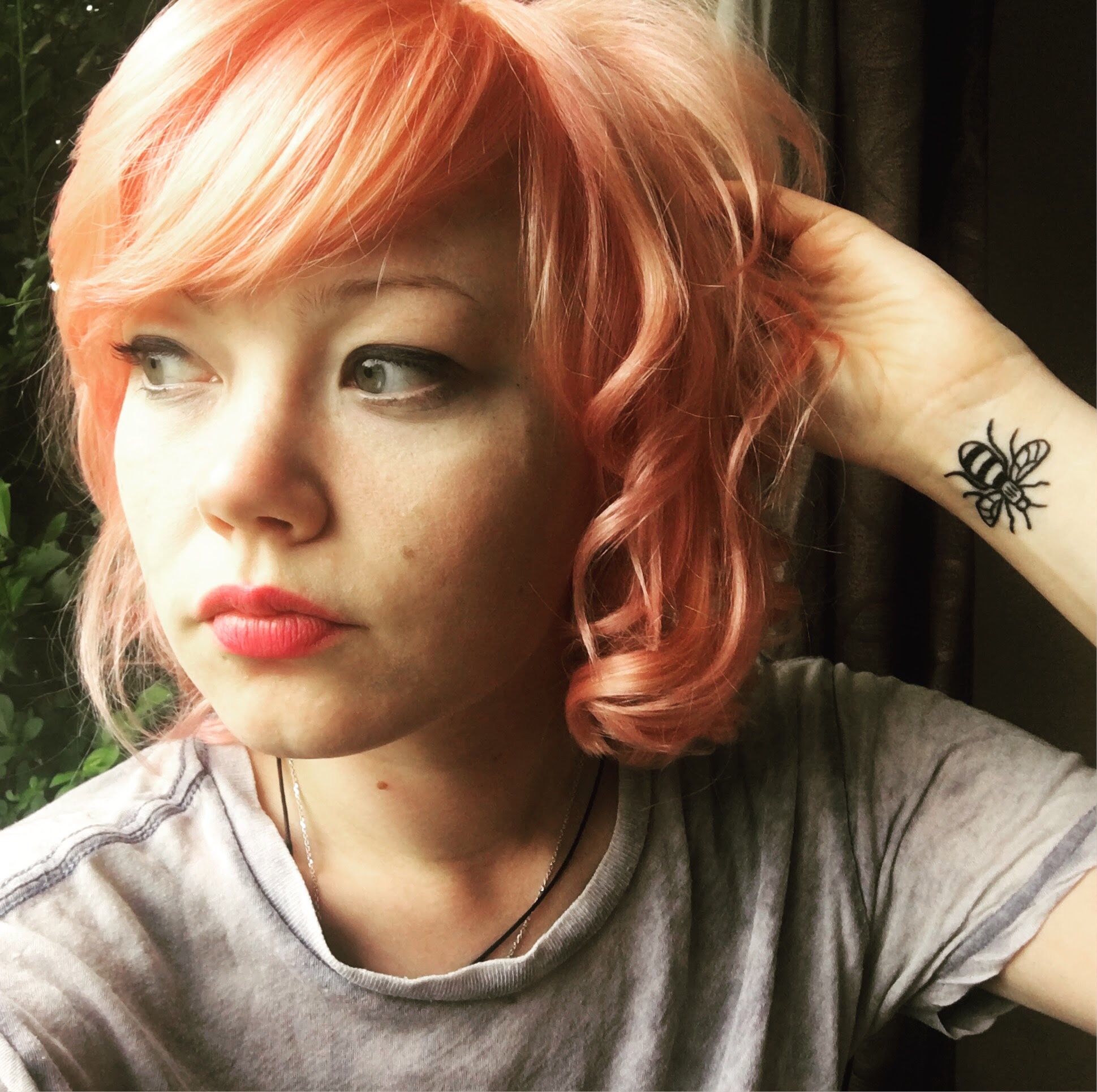 If you love something over time, then the chances are that it will still be meaningful in years to come. I love nature and I always have, so my tatts featuring plants or wildlife have stood the test of time. I have a bird tattoo that actually means more to me now as I love them more now than I did then.
As of my less-loved tattoos, my Chinese symbol springs to mind immediately. Not only is it on my stomach (as you can see on the photo), but it looks like it says 'Jen' sideways. It was not my intention to get my name and I'm worried that it would stretch if I had a child. My old Japanese housemate confirmed that it does indeed mean 'courage' but that offers little comfort to me.
I got it for my 18th birthday when I went with my mum to go and get it. My mum had just got her first (and only) tattoo with her friends (which she now regrets and she doesn't see those friends either). I wish I'd got the offending symbol lower down so that's it more covered by a bikini but that's hindsight.
Not long afterwards, I went with my friend (who I no longer see), to a frankly rubbish tattoo place where I got a snowflake that I found on the internet inked on my hip. This was before the internet got good and had entire websites dedicated to tattoo design. My friend got her boyfriend's initials along with a Rennie Mackintosh rose as a surprise for him.
Luckily, she married him. Six months later I was in a tattoo studio in Australia with a friend who was getting a bamboo tattoo and I came across the 'snowflake' in a design book. It's apparently a tribal symbol meaning irresistibly. The fact that I had a symbol tattooed on me with no idea of its meaning didn't stop me from getting more tattoos. Admittedly I wouldn't do it again for cultural reasons now that I'm hopefully less of an idiot.
After lifting from other cultures both purposely and accidentally, (I'm figuring out how I can get them covered in the UK as I write this), I looked elsewhere for inspiration. I knew where I could find some classy artwork on my computer without even dialling up the internet. I turned to clipart for a design whilst at university, yet still not clever enough to know better. I chose two treble clefs despite no real interest in music beyond listening to it. Choosing a selection of notes would have made more sense than two treble clefs but it's inoffensive at least.
The other foot then seemed too naked, so worryingly, I got creative. I found two designs on the internet (from a tattoo design website this time – a few years had passed) and I smushed them together in Microsoft Word. The roses are both different styles and the bottom of the big one had to be redone several times before I gave up. Moral of the story, don't get a tattoo too low down on your foot or it will rub off. Also, don't mix different styles in the same tattoo unless you really know what you're doing.
I was four tattoos deep and whilst I was finishing my masters degree I decided it was time to get a decent tattoo. I chose a swallow design and I went with my new boyfriend (now fiancée) to get it while he had a stick man etched on the side of his hand. I love birds and I love the positioning on my ribs.
Nature seemed to be the way forward and was reflected in my future tattoos. My next tattoo was the most meaningful of all, as it was actually about people, a tribute to Manchester and to love.
The Manchester Arena bombing in 2017 really brought people together, after shaking the city to its core. When we heard about the tattoo drive to raise money for those affected by the tragedy, we simply had to do it. We queued up at 7am to get inked at 1pm and it was worth every second we spent waiting. Having a tattoo that reminds you of your solidarity with other humans is a tattoo worth having. It took it to a new level that I love the bee and what it means for my city.
Last, but certainly not least, is my most expensive tattoo to date and it's no coincidence that it's one of the better ones. I'd coveted the design for a few years before I got around to actually booking it. I decided to go for it just before heading to Asia and I'm so glad I did. The positioning in the underboob area was very sore as were the ribs. It was two hours of pain but I love the shading.
Something I've learnt from writing about my tattoos is firstly, that's it's really hard to take a good picture of a tattoo (unless it's on your wrist) and that in spite of it all, I really want another tattoo. I'd love to have something inspired by my Asia trip, like one of animals or plants that I've seen (not anything that steals from culture, I've learnt my lesson). It's true that tattoos are addictive and many people regret their tattoos, but who really notices them anyway?
Tattoos are beautiful and as long as you respect cultural boundaries and give your ink some thought, your tatt can remind you of who you are, the people you love and the experiences that are most important to you. Remember the adage: 'Good work ain't cheap and cheap work ain't good'. When it comes to tattoos it's absolutely spot on, trust me.