I got the train from Amsterdam to Den Haag or The Hague but to be honest you could quite easy cycle there. I was just too worried about ending up in the canal. The obvious tourist draw is, of course, the famous painting the Girl with a Pearl Earring.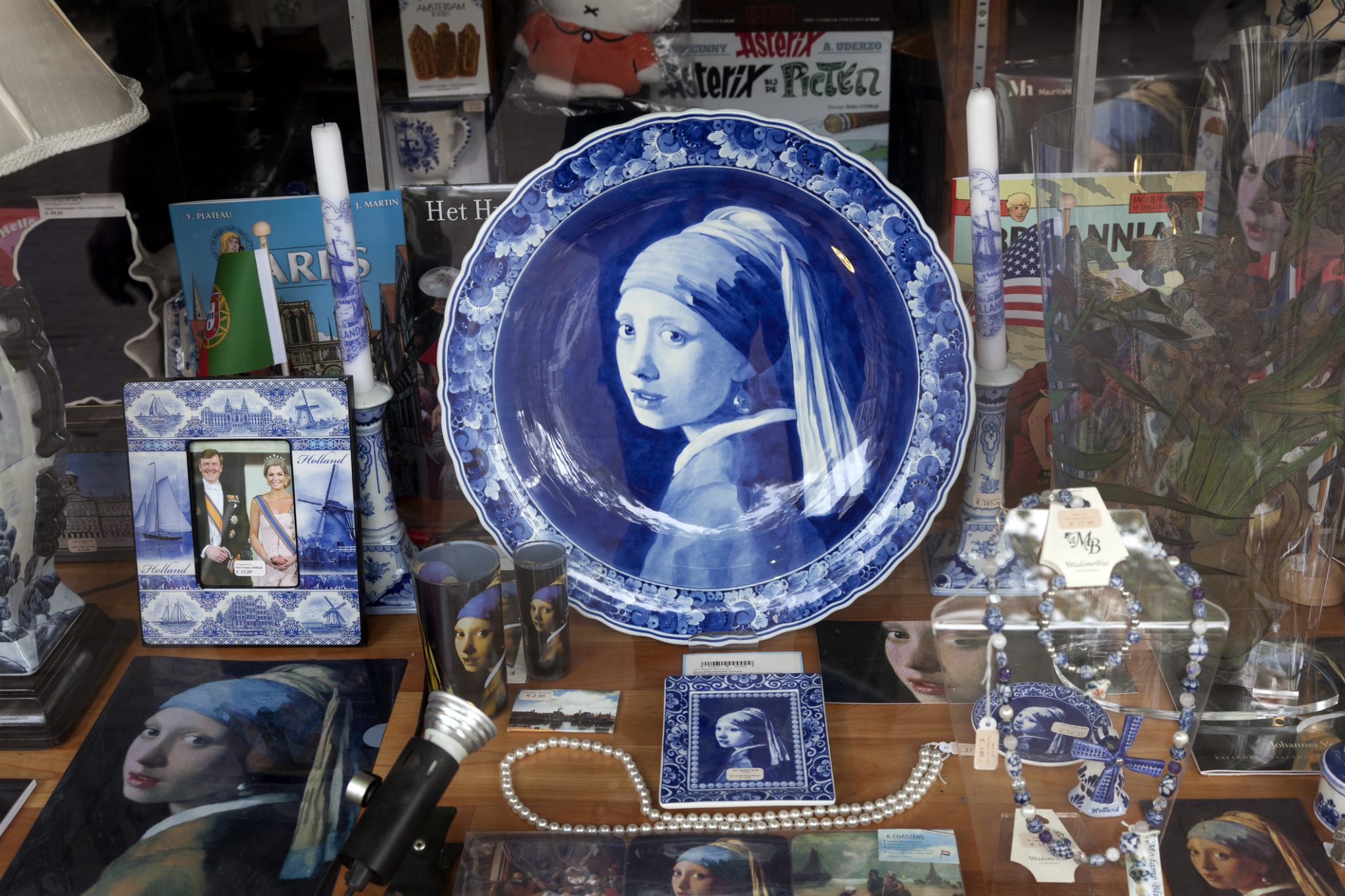 I went to the Mauritshuis which is her home in real life but it does have a very good online presence for those interested in art. The whole collection is online with the ability to download and zoom into to hi-res pictures.
There is also a virtual tour that you can take. Hats off to them for making the effort to do that as all knowledge should be shared and not only available to people with money.
So why is GWAPE such an iconic portrait, whats so good about it? She was painted by Dutch Johannes Vermeer whose talents were recognised by the French, only after his death of course. He led a quiet life and simplicity was key for him, and his unpretentiousness is part of his appeal.
Whats so good about the 'Mona Lisa of the North' in particular? Its the mystery that intrigues people. Particularly author Tracy Chevalier who wrote about her and the story was consequently made into a film starring Colin Firth and Scarlet Johansson.
I'm not sure whether Colin Firth was really the right casting and I don't really see that much depth in his characters, but what do I know. Anyway, the publicity kept people coming through the door and it possibly the reason they could afford such a good website. That, and the revenue from the 'Girl with a Pearl Earring' rubber duckies that you can buy from the gift shop.
Incidentally, I was once a stand-in Girl with a Pearl Earring during a glitter advert, sitting there for hours before the model was ready hurt my bum so I can relate to her. I didn't look unlike her with my little pale face and sad eyes.
Another famous artist with a presence in DH is Escher, whose work is exhibited at Het Paleis. In terms of cultural reference, the first time I heard of M.C. Escher was in the song 'Inner City Pressure' by New Zealand comedy singing duo Flight of the Conchords. If you're interested, or can't remember them, here they are:
'What are you searching for, hidden treasure?
All you'll find is inner city pressure
You've lost perspective like a picture by Escher.
It's the pressure, pressure'.
But does Escher have no perspective? Is this fantastic song actually derived from a contrived cultural assumption about an artist on a much higher cultural plane? Let's hear from the artist himself: 'I believe that producing pictures, as I do, is almost solely a question of wanting so very much to do it well'. He also said: 'We adore chaos because we love to produce order.'
I'm going to break all the rules and add a third: 'At moments of great enthusiasm it seems to me that no one in the world has ever made something this beautiful and important'. I enjoy an artist whose intense creative focus means the world falls away, I have moments of this myself.
I think you need that element of egotism to push your work to be the very best that it can be, otherwise you are lost. The consuming nature of creativity does mean channelling your own chaos so it is hard to doubt his process.
Apparently, he was less admired by the traditional artwork, but revered by mathematicians and scientists. He did indeed push representation boundaries which of course means perspective. He himself did acknowledge that even what is deemed 'impossible' does indeed need rules.