If you love travel and you love the planet, then you may consider staying in an eco resort, but how can you tell if your accommodation lives up to its eco-friendly credentials?
Staying in an eco-friendly hotel isn't the only thing that you can do for more sustainable travel, as it's also important to travel overland, travel slowly and enjoy staycations closer to home as well.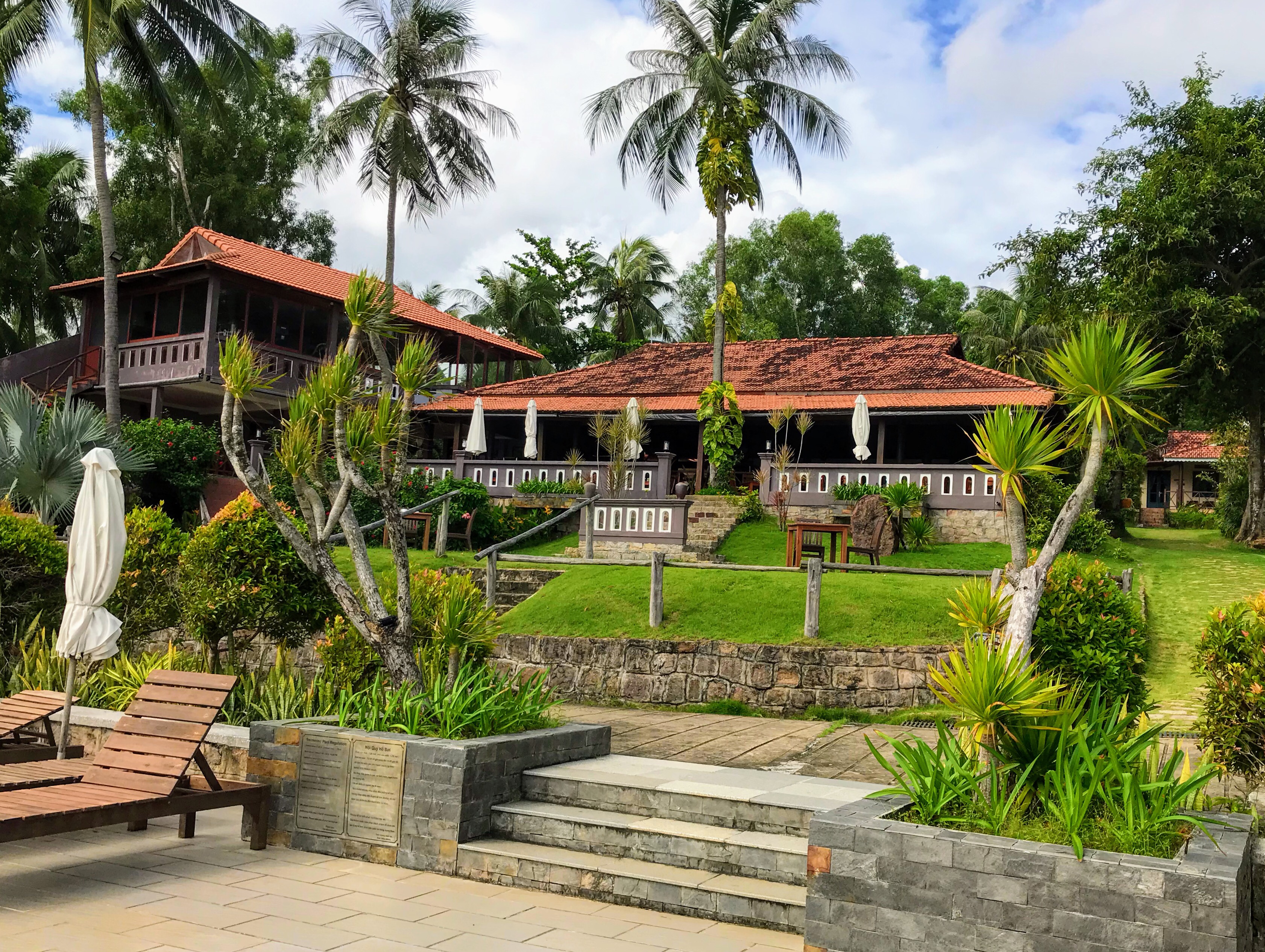 This post may contain affiliate links
It's easy to fall for 'greenwashing' claims when you're booking a hotel in another country, but this guide will help you to cut through the bull and make the best decision for you.
One way to really find out the score, is by looking at reviews for eco hotels on Tripadvisor. This will help you to find out whether your place does live up to its claims or not before you go:

Here are the 7 ways to judge the eco-friendly credentials of your resort:
1. Energy
Where does their energy come from?
If you're in a hot country then look for solar panels for electricity and external water tanks that are heated by the sun. Colder countries like Iceland use geothermal energy or hydroelectric mixed with other green sources. Ask before you go, as you can find out whether they create their own energy, or buy clean energy from elsewhere.
2. Water
Where does their water come from?
Water is increasingly precious as our global supplies are being put under pressure due to population growth and climate change. Look to see whether they harvest rainwater during wet seasons as well as using grey water to flush toilets. If it's a country that doesn't have drinking water from the tap, ask if they have the refillable water fountains instead of single-use plastic bottles.
3. Grounds
Are the hotel grounds a haven for wildlife?
A hotel can have beautiful gardens, but if it uses weedkillers, slug pellets or other nasty chemicals then it won't be a place that wildlife can thrive. Ask if they use an organic gardening method to help nature, and some places even grow their own food that you can try!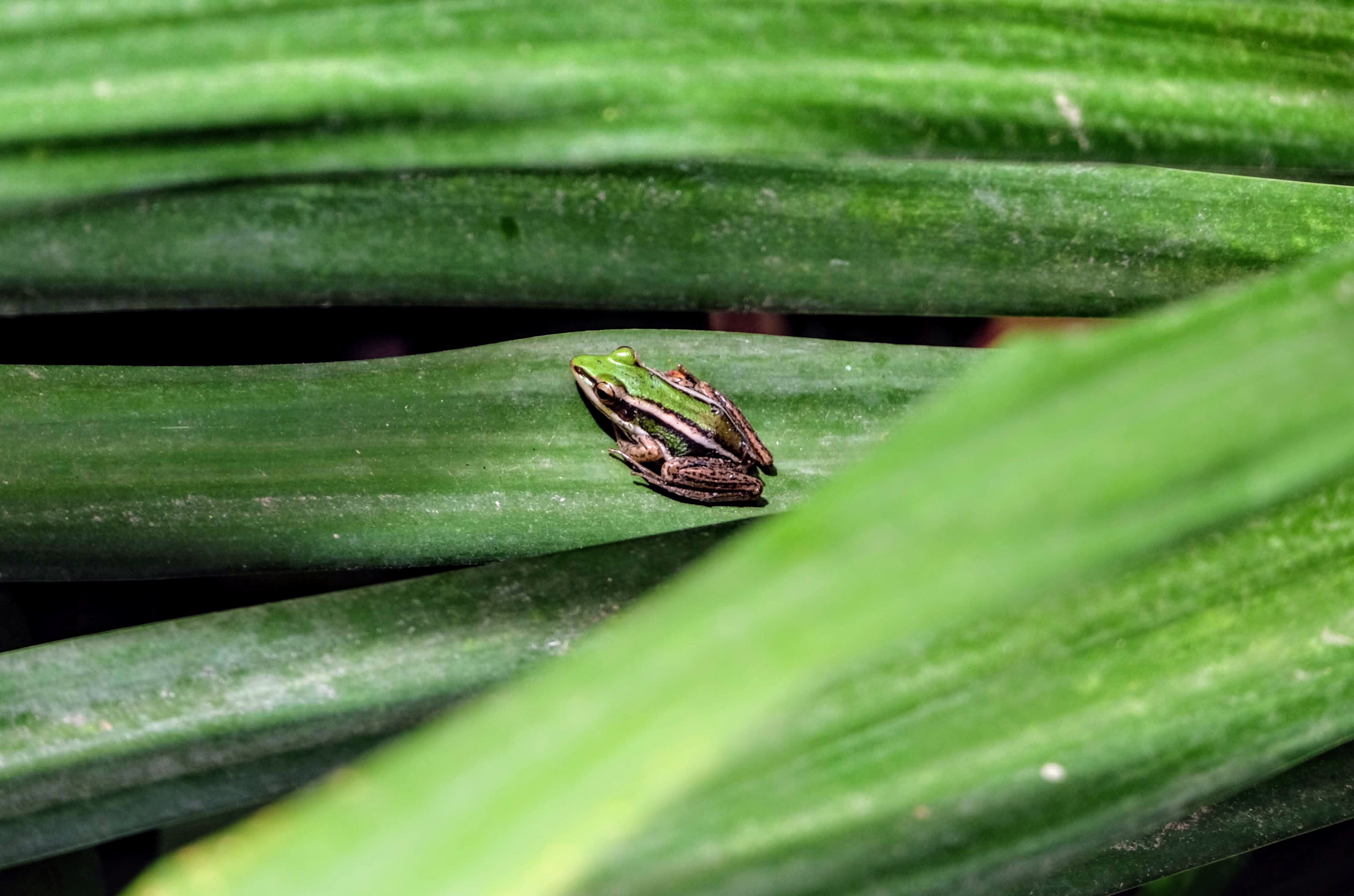 Hotel gardens can be incredible places for wildlife, and I've seen some beautiful birds, lizards, snails, monkeys, insects and frogs like this one, all from the comfort of my porch!
4. Waste
How do they deal with waste and how much waste do they create?
Reusing and repairing are the preferred methods of dealing with our stuff for a zero-waste world. Ask if they recycle or if they're making an effort to reduce their waste as well. For food waste, composting or feeding to animals if it's a farm is a good option. If you see piles of bin bags round the back, then they're probably not doing any of these things!
5. Food
Where does their food come from?
Some places grow their own organic food, which is great and many eco resorts that I've been to will list their local suppliers in the menu to show where their food comes from. Transparency is key with eco-friendly hotels and if they can't or won't answer your questions then something may be amiss.
6. Buildings
Are the buildings build from sustainable materials and are they durable?
Some places are refurbished and some are built from scratch so look for sustainable materials and practises. If it's a cold country, are the buildings fully sealed to keep heat in? If it's a hot country are they built to be cool in order to reduce the use of air conditioning? Some beach accommodation is taken down in wet season and reassembled so is well maintained? Were local people and materials used? Have they used reclaimed materials? Salt water pools are also more sustainable than filling them with freshwater.
7. Staff
How are staff treated and do they adhere to eco-friendly practises?
If the manager smokes 50 cigarettes a day and then throws them on the beach, then that is a problem. Staff need to buy into a sustainable approach for it to work and if they're not ordering from the right suppliers or dealing with waste correctly then it won't work.
It's also vital that staff are paid a living wage and treated fairly. This is hard to know, but if you do see anything that you're not happy with and you're able to without causing a bigger problem, then say something.
There are other things that you can look for, like beach cleaning, supporting local causes or training people so look out for that if you want an ethical and environmental stay.
Less cleaning is better for the environment, so let them know that you don't need your room cleaned or towels changed every day as that washing footprint mounts up! Also say no to toiletries in plastic or cups in plastic bags which is a pet peeve of mine.
It's hard to find somewhere that will tick every box, but if we give these places our feedback, then their improvements will make for a better world.
Buy sustainable sunglasses:
Don't forget your water bottle:
How do you judge the eco-friendly credentials of your resort before you book? Share your wisdom with us in the comments below!
Pin this for later: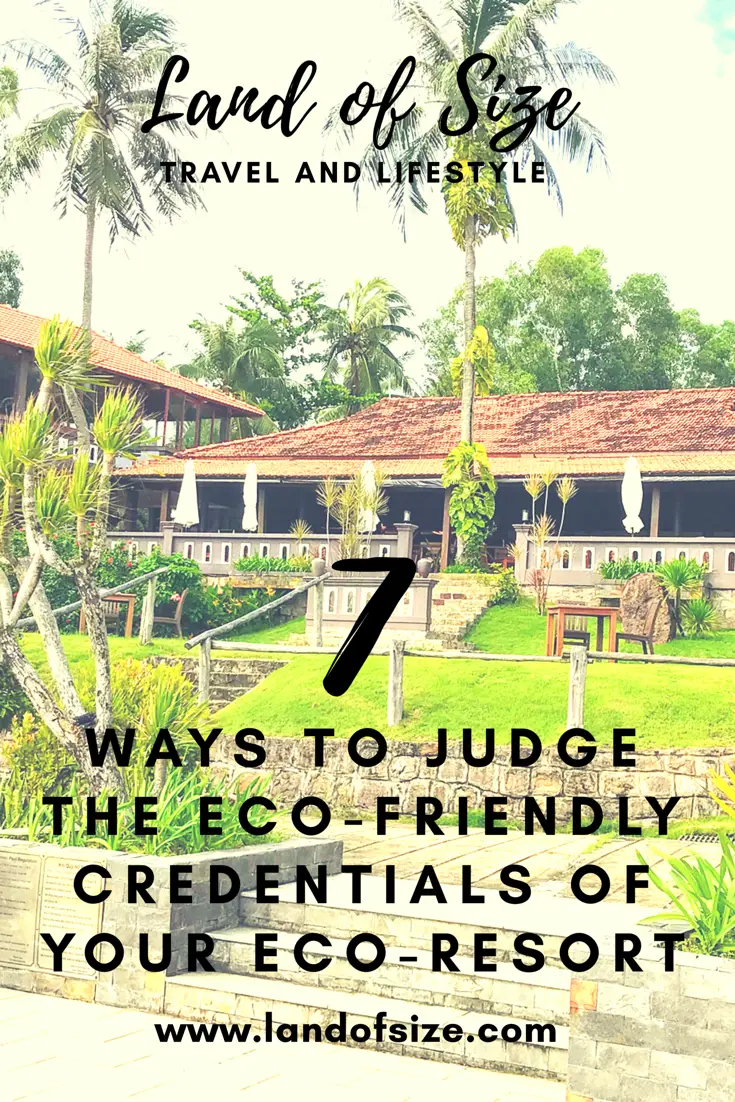 Or