Sustainability and yoga go hand in hand as practitioners try to reduce their impact on the world, so here are my top 9 eco-friendly and sustainable essentials that will help you to protect the planet while you practice.*
It's well worth trying to find some things second-hand because so many people start yoga but don't continue and end up accumulating yoga mats in their attics.
I've also found that charity shops, local selling sites like Gumtree or Craigslist and online auction sites like eBay are full of second-hand fitness gear so I would give them a try before you buy anything new.
The good news is that recycled plastic can be an effective material to create fitness gear so there is some decent clothing out there made from old plastic bottles as well as eco-friendly materials like cork and bamboo.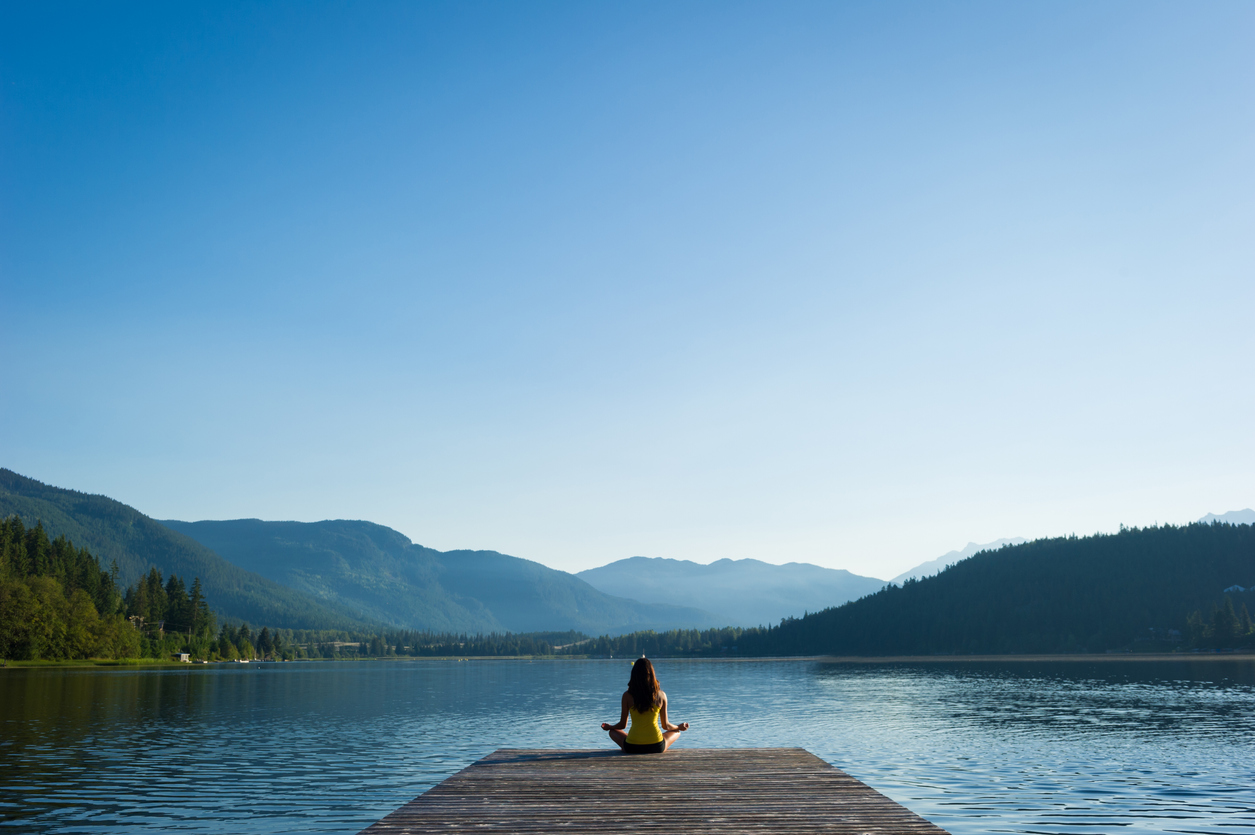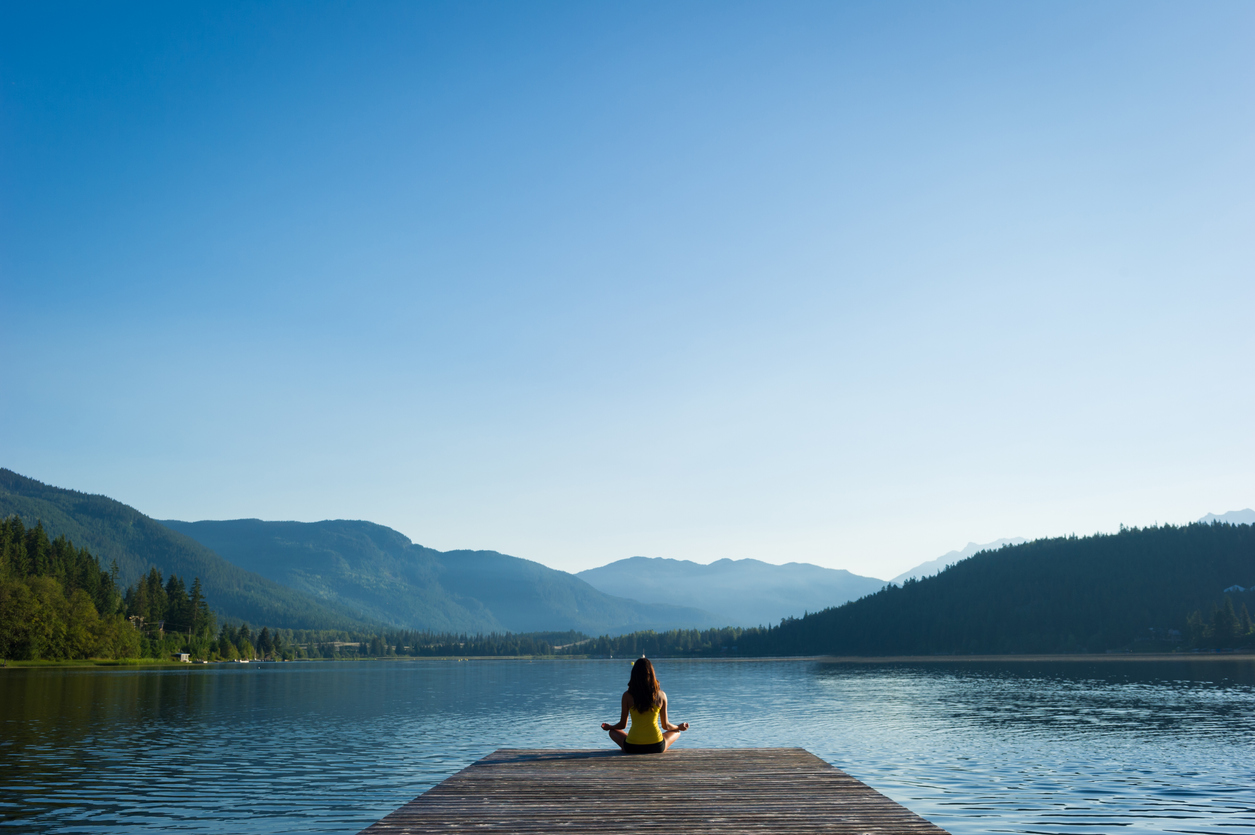 This post may contain affiliate links
1. Cork yoga mat
Cork is a great material as using it is actually good for the environment because it's eco-friendly, supports farmers, cork forests and the wildlife that lives in them. Eco-friendly yoga mats are an interesting subject because many of them contain TPE or thermoplastic elastomers, which is a mixture of plastic and rubber. Ireadlabelsforyou.com has more information on whether this is a harmful material or not.
You can find mats that are totally TPE-free as it is made entirely from cork and natural rubber. It is naturally anti-bacterial and it won't slip when you're using it.
Another wonderful cork product is Lotuscrafts yoga blocks which are made from forests in Portugal. A great way to support your yoga poses, as well as farmers and wildlife in Portugal.
Planet Warrior is a UK company that is run by two sisters and makes gorgeous yoga sets out of recycled plastic bottles. They have a small range at present but they are committed to their cause, so if you want a cute and sustainably produced yoga set then look no further.
These leggings from Niyama Sol are anti-bacterial and made from recycled plastic bottles. They come in a variety of funky designs and have a high waistband so they won't roll down when you're bending over. Chic and eco-friendly, what's not to love?
Whenever I do sports, my hair gets impossibly sweaty and annoys me by sticking to my face and neck. I love a sustainable bamboo headband as it keeps my hair in place so that I don't get distracted thinking about it. I also did this when trekking in the Himalayas as I didn't wash my hair the whole time. You can get them in a variety of colours and you can even use them to keep your neck warm while you're running.
This sundrift sports towel is quick-drying and machine washable so perfect for soaking up the sweat after a yoga or fitness session. It will also only take up a small amount of room in your bag, unlike your bathroom towel which quickly starts to smell bad after you've used it.
These socks from Panda Paw fit are also made from bamboo and have grips to stop you from slipping during a pose. They come in different colours and they will keep your feet protected and warm during your session.
This sundried yoga bra is made from recycled water bottles and it dries out really fast, even faster than normal cotton in fact. Not only does it give great support, but it wicks sweat, is anti-odour and blocks UV rays so it's a great sustainable and multi-purpose bit of gear that you could use for running or cycling too.
I have to admit that I'm totally obsessed with my Chilly's bottle and I take it everywhere with me when I'm in the UK. There are several things that I love about it, including the gorgeous design. I also like the fact that it's not made out of plastic so is much more hard-wearing as well as being easier to clean.
More importantly, it keeps cold drinks chilled for up to 12 hours and keeps hot drinks hot for up to 12 hours due to its excellent insulation. If you like your drinks extra cold after yoga then make sure to put some ice in there.
Read more:
Do you wear any sustainable yoga brands or do you have any hacks for eco-friendly fitness? Let me know in the comments below!
Pin this for later: