We both know why you're here and I'm sorry. I can tell you what you need to do as I went through this process with my partner and you will get through it. Depending on what country you're in, it can be a bureaucratic nightmare and it will definitely interrupt your travel plans. If you have decent travel insurance, then I would contact them to see what you can put on your claim.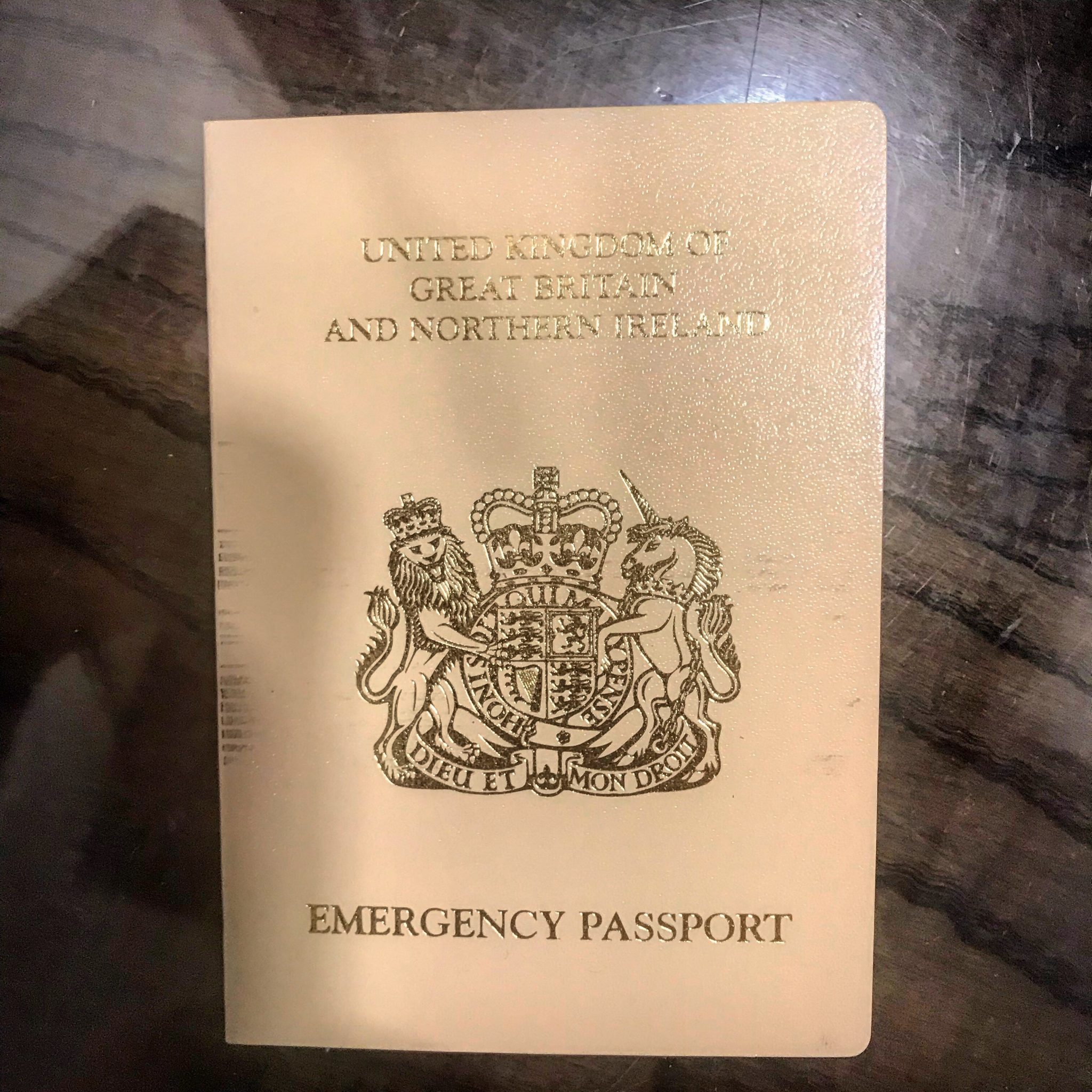 What to do when you lose your passport abroad
First things first, you need to register your passport as missing as soon as possible. This is actually easier than you might think. When you apply online for an emergency passport, you register your passport as being lost at the same time to prevent fraud. Many criminals might dump a passport as useless but unfortunately, you can't take that risk.
During the application, you can pay online for your emergency passport which costs £100. Keep your receipt of this transaction. It is better to pay online as it faster and to avoid corruption. You will be able to choose an appointment slot and there will be a list of the things you need to bring to this appointment. This information should be emailed to you but take a screenshot anyway.
Book your travel to your nearest embassy and keep your receipts for the journey. Using transport like a taxi where you can get a receipt is advantageous unless it's a nominal amount which you wouldn't claim anyway.
Before you visit the Embassy
The embassy will call you to confirm your time and the documents that you need to bring. If they don't then you may need to call them. It's not always easy to get through to the right place and some people won't be helpful but you have to persist. You cannot take mobile phones into the embassy so you need paper copies of everything.
If there is no British consulate representative in the country you're in, you can go into any EU country consulate and you will be treated as one of their citizens. This is the theory and I'm sure this can be very hit and miss in terms of success. I'm not sure what will happen after Brexit but I will update if, or when the rules change.
You need to make sure the passport photos that you bring are the right size for a UK passport, ours weren't but luckily we found somewhere nearby to get new ones. Passport photo specifications vary a surprising amount between countries.
You'll also need to bring your flight details as these need to be printed in your passport. If you are travelling to more than five countries you may need to return to the UK for a new passport. This will take about a week, then you'll need to apply for a new visa and then fly back. This is what my partner did and you'll have to check if the countries you're travelling to accept emergency passports.
Visiting the Embassy
Arrive at the embassy with your documents and attend a straightforward interview. All being well you'll have to wait a few hours for a new passport and they'll call you when it's ready.
The embassy will issue a letter to go with your emergency passport. Take pictures of all these documents and your passport, just in case. The embassy does not issue a new visa so you may need to apply for an exit visa. This was quite a hassle in India as it was a new online system.
Make sure you include your emergency passport details and not your old passport. For onward travel, you may need to apply for new visas if they use the old passport number. Flights may also need to be updated, which is a tedious but more easily rectified task.
If you survive the whole process then consider yourself an admin genius! All this advice is for if you're outside Europe but if there's anything else that you think I need to include from your own experience then let me know. Again, I'm sorry you have to go through this arduous process.
Safe travels!