Tywyn is a great base to explore an array of Welsh landscapes for anyone who wants to enjoy a staycation in the UK due to lockdown and COVID restrictions.
The town of Tywyn is located on the coast of Gwynedd and if you're lucky, you can even see dolphins from the beach! It can be reached on the Talyllyn Narrow Gauge Railway or explored by bike or car.
I have chosen these 7 incredible locations so you get to see a mix of Welsh towns and countryside within a circular radius of Tywyn, to the north, east and south.
This post may contain affiliate links
Here are 7 lovely things to do near Tywyn in Wales:
1. Dolgoch Waterfalls
Dolgoch Waterfalls is near the village of Bryncrug and there is a paid car park (£2) outside the Dolgoch Falls Hotel. Admission to the falls is free and you can also visit from the nearby Talyllyn Narrow Gauge Railway Station, you will even see the viaduct that the train goes over at the beginning of the waterfall walk. The forest is like a fairy playground and it's covered in resplendent green moss. There are three sets of waterfalls and the entire walk takes about an hour. It's the perfect getaway as the falls are only 4 miles away from Tywyn so they can reached by bike.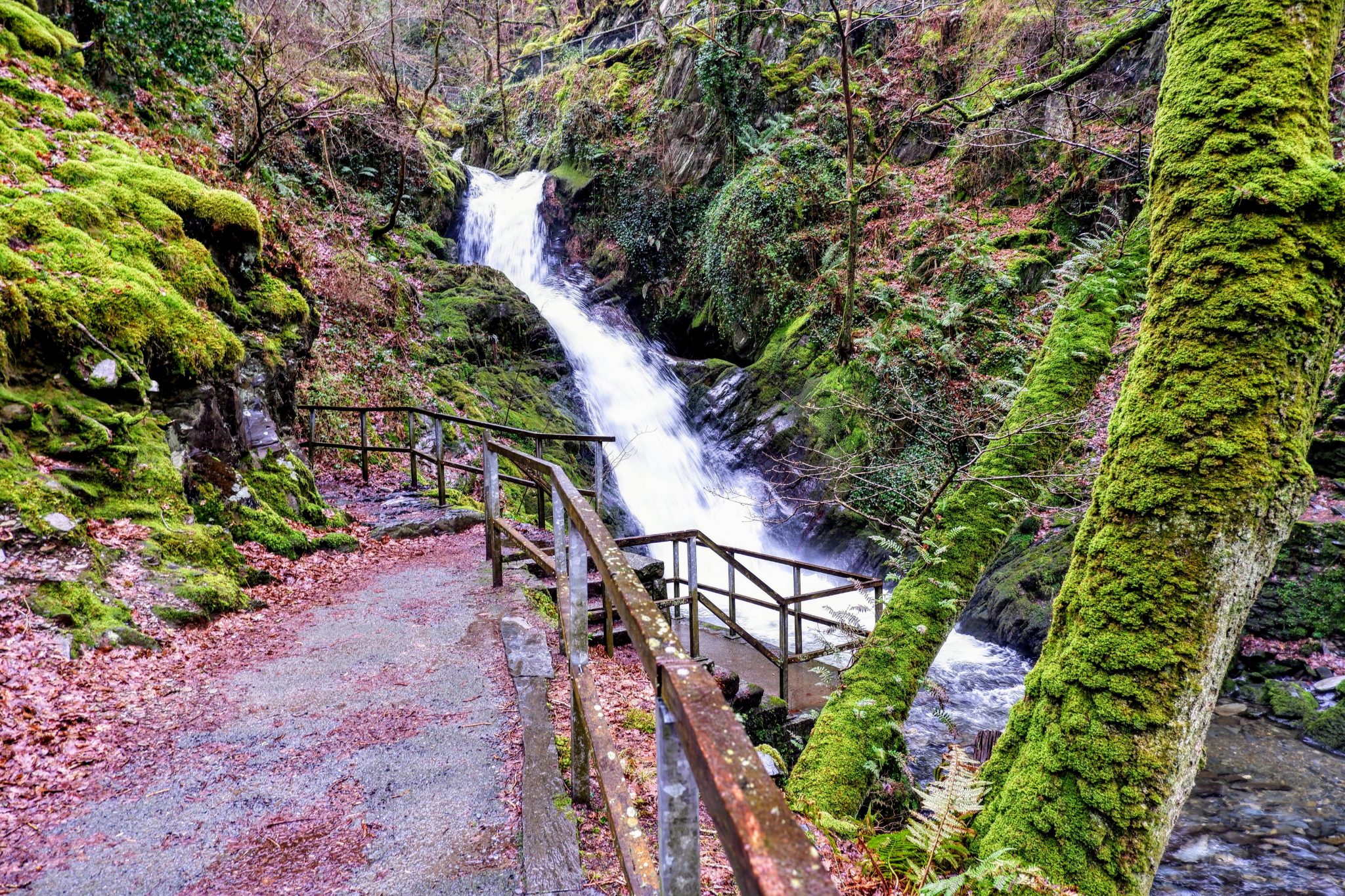 2. Castell y Bere
Castell y Bere is further up the road from the falls, near to the hamlet of Llanfihangel-y-Pennant. Castell y Bere is a ruined castle that was constructed by Llywelyn the Great, a Gwynedd King. He controlled the princedom of the area but after his death, there were various conflicts fought between Welsh princes and English Kings. The castle was burnt in a revolt against English rule and abandoned as a result but there's still enough to poke around in. It's free to visit and there is a car park and a bike rack outside. The walk from the road is short but it isn't suitable for those with accessibility issues.
Buy the guidebook:
3. RSPB Ynys-hir Reserve
The RSPB Ynys-hir Reserve is located near Eglyws-fach on the Dyfi estuary in Ceredigion. It's a mixture of estuary salt marsh, lowland wet grasslands and Welsh woodlands that is so popular with wildlife that it has been featured on BBC Springwatch. I've been here many times and seen a variety of birds from stonechats to redshanks. There are many trails to enjoy so you could easily spend a few hours here. It is free to RSPB members and £6 for non-members. Machynlleth is close by so you can visit both of them in a day.
4. Visit Machynlleth
Machynlleth is s small market town with shops, arts and crafts and cafes as well as the Centre for Alternative Technology only 3 miles away. Right in the centre, you can find the iconic clock tower and the MOMA Art Gallery. In May the town also hosts the Mach Comedy Festival. For such a small place there are more things to do than you can shake a stick at!

5. Aberdovey (Aberdyfi) seafront
The coastline around Aberdovey seafront is a wonderful place to stroll or cycle. It's lined with lovely houses and you can see the fishing boats bobbing in the harbour. You can look out into the sea or into the estuary and enjoy chips or a cup of coffee on your way.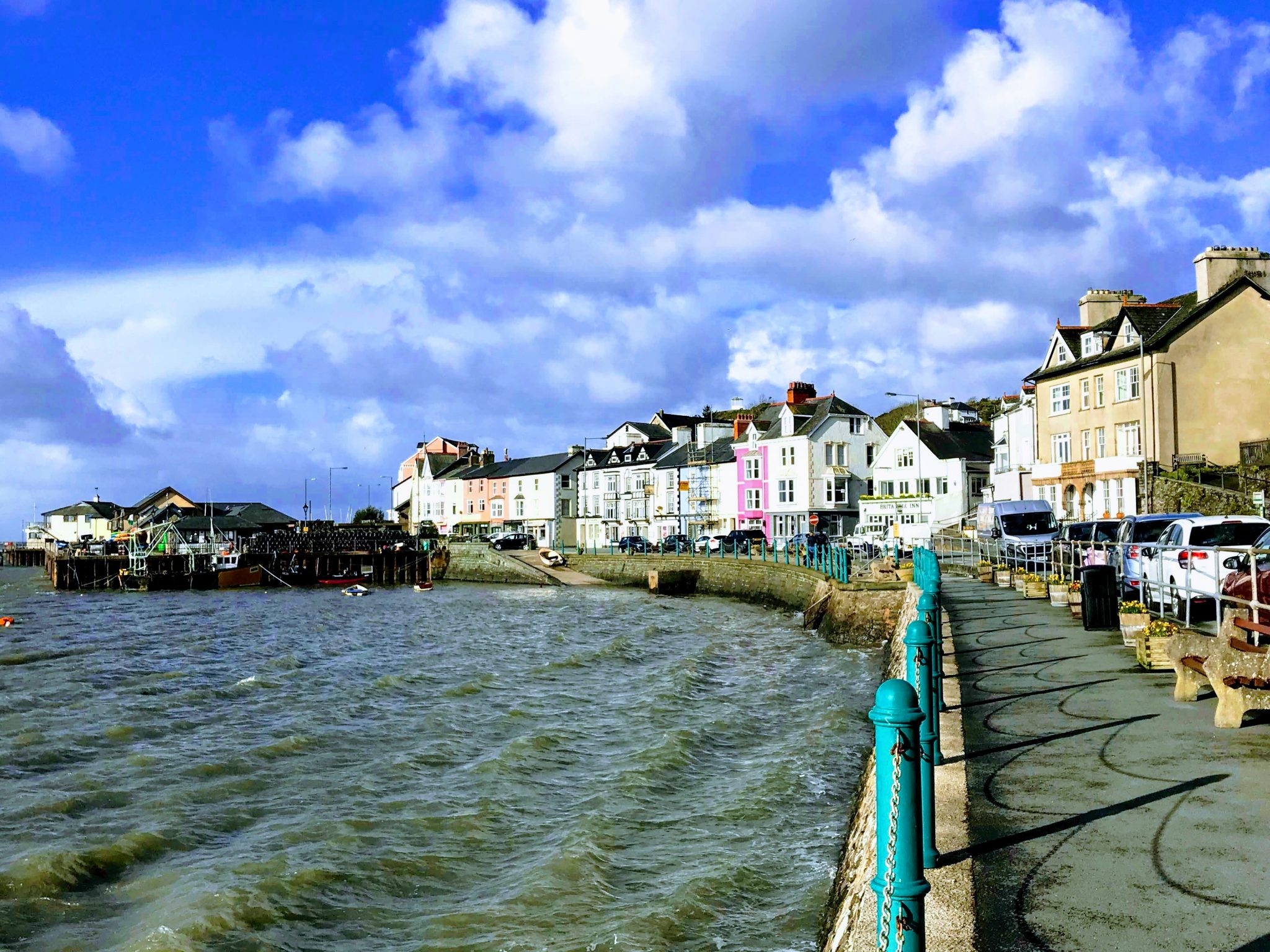 6. Ynyslas and Borth beaches
On the opposite side of the Dyfi Estuary to Aberdovey, you can find Ynyslas Beach with stunning views and golden sand dunes. If you head along the coast, it joins Borth Beach. In the sea between the two is a sunken underwater forest that is occasionally revealed by storms.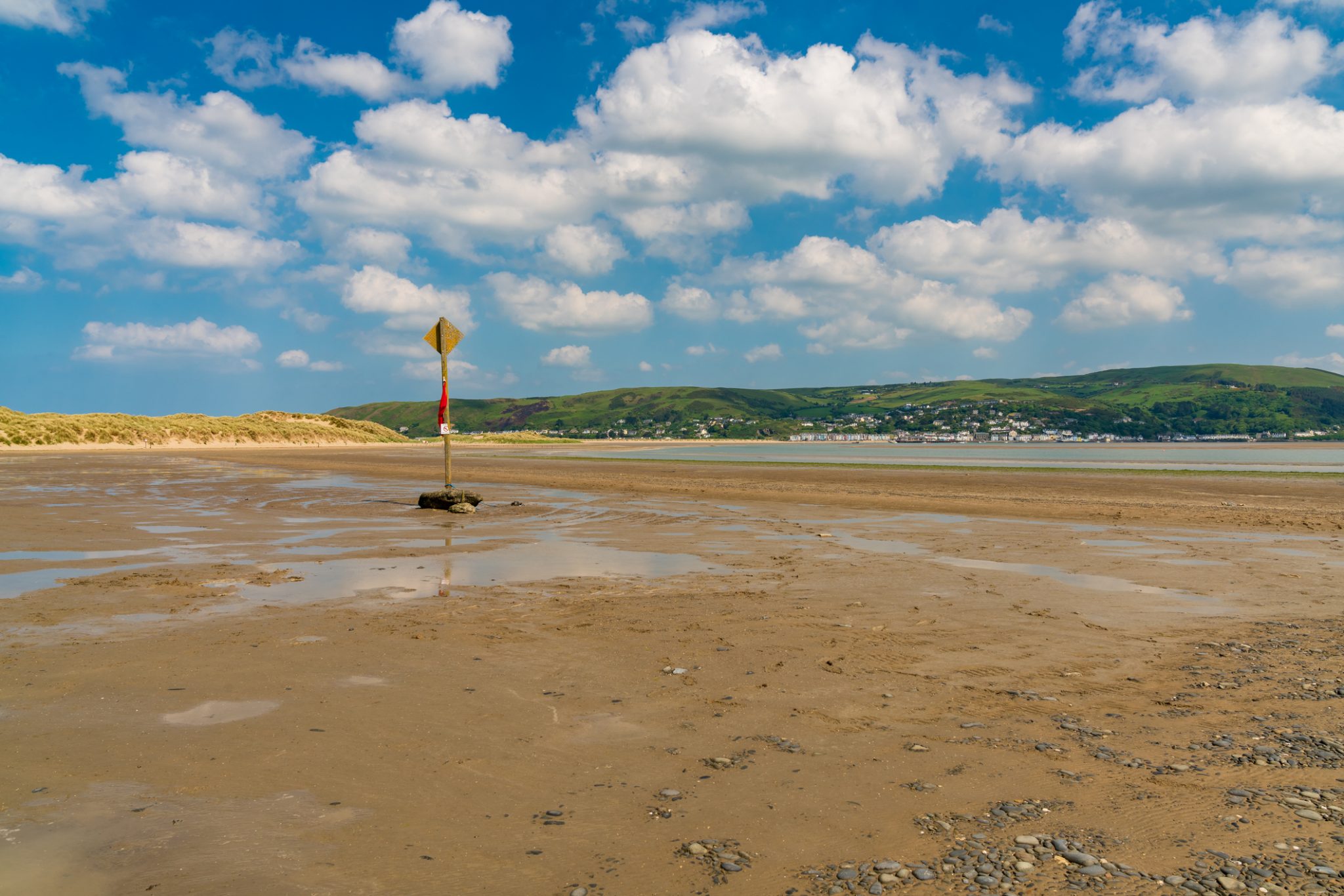 7. Catch a flick at the Magic Lantern Cinema
The Magic Lantern Cinema is located in the centre of Tywyn and it has a place in British cinema history!  It was originally built as town assembly rooms, and used for badminton practice and variety performances. Films have been shown here since 1900 so it's a great place to enjoy atmosphere with your film.
I hope you have a wonderful time in Tywyn and get to appreciate the underrated charms of this beautiful corner of Wales. Whether it's castles, art, wildlife or waterfalls that you're into, Tywyn has you covered!
Pin this for later: