Salzburg was definitely the highlight of Austria for me, and that is because the hills were alive with the Sound of Music.
We visited Mozart's birthplace (gerburtshaus) which is in the historical centre. He was born in the house in 1756 and lived there for 26 years.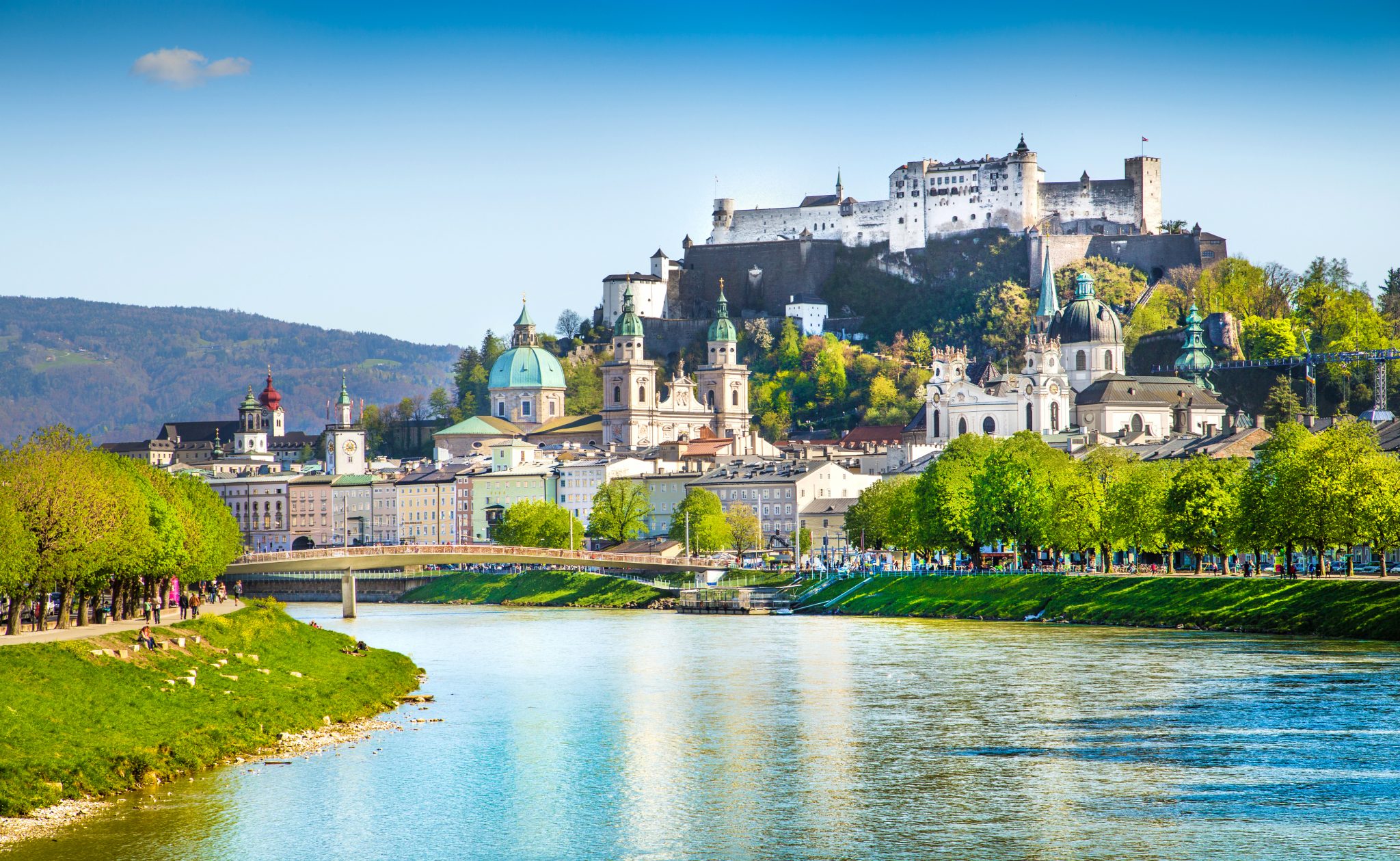 Mozart fell in love with a soprano sister named Aloysia Weber, after she rejected him, he married her younger sister Constanze. They had six children together but only two survived infancy. She married Danish diplomat Georg Nikolaus von Nissen who exploited this link by writing one of the first biographies of Mozart.
Some psychologists have diagnosed him posthumously with Tourette's syndrome, a condition made up of physical twitches, vocal twitches, obsessive-compulsive disorder and attention deficit hyperactivity disorder.
Of course, it is so much more than that and I am summarising. It may not be the case but could that be the reason for his genius? Does it romanticise mental illness and neurodiversity by associating internal struggle with great creative achievement? Yes it does, and ultimately sometimes it will drive people and sometimes it won't as no two neurological conditions are the same in any two people.
So we all know that Dali had a pet ocelot, but did you know that Mozart had a pet starling? What is even more interesting is the fascinating reason that he came to own this particular starling and it is all to do with the biology of the bird itself.
Scientists are aware of the starling's incredible talent for mimicry. In labs, scientists have tried to teach starlings particular words and phrases but they will only repeat things that they 'enjoy' saying. In the US scientists repeatedly said 'no' and 'here's some lettuce' to their starlings and one of the birds started saying 'basic research' and another 'defence, defence' after watching a baseball game.
But what does this have to do with Mozart? Well, one day his starling started singing Piano Concerto in G Major 455. Only he and his pupil knew the unpublished composition so the bird had learnt it from them.
The bird changed the G natural into a G sharp note for its own purposes. Mozart kept the bird and even held a funeral for it when it died. I think he called it Starling Mcstarlingface but I can't get any confirmation on that.
Near Salzburg are the Werfen ice caves. These incredible formations began life 100 million years ago from tectonic plate movement. Werfen is a dynamic ice cave which means that air moves through it from the outside world. This means that dramatic ice sculptures are constantly being shaped because the ice outside is either colder or warmer and the weight of this air alters to draft inside the cave.
In the warmer months, melted water enters the cave and it will then freeze causing new ice formations. The cave is closed during the winter as it is much more unsurpassable and presumably more dangerous during this cold ice-making period.
Now we move on to the highlight of Salzburg – the Sound of Music tour! This was definitely one of my best days in Europe with my friends Jess and Jill. We all loved it and it was basically one of the main reasons they came to Austria with me.
The tour was mainly made up of Japanese people as they love a bit of kitsch. The tour guide was a British woman who had settled in Austria and she was very hilarious. She would pop out from behind her chair in time with the song bongs much to our amusement, but not anyone else's.
You visit all the iconic locations; Mirabell Gardens, Leopoldskron Palace, the gazebo at Hellbrunn Palace, Nonnberg Abbey, St Gilgen and the Mondsee wedding chapel. We even reenacted the song 'Do Re Mi' on the steps of Mirabell Gardens.
The Sound of Music is considered an iconic film, broadcast to families everywhere at Christmastime. Christopher Plummer aka Captain Von Trapp calls it the 'Sound of Mucus' as he felt it was 'awful, sentimental and gooey'. He said that working with friend Julie Andrews was like 'being hit over the head with a big Valentine's Day card, every day'.
To mask his misery he ate and drank the whole time, gained so much weight his clothes had to be taken out and were drunk during the music festival.
He certainly wouldn't like the fact that the BBC built a nuclear bunker in 1966 during the fear of nuclear attack during the height of The Cold War. They planned 100 days of television and the Sound of Music was a part of it. They kept it that way until 1993 when they finally felt the threat was over.
The Sound of Music was based on a real book by the real Maria Von Trapp titled The Story of the Trapp Family Singers. There were actually ten children in total, not 7 and she married the Captain because she loved the children originally and then she learnt to love him too.
On set there were crushes too, the actor who played Friedrich fancied Julie Andrews and the actor who played Liesl fancied Christopher Plummer. He admitted the feeling was mutual but it never went anywhere. You're seeing it all in a different light now, aren't you?
Unsurprisingly the film was a massive flop in the country it was filmed. Apparently, they had a slight issue with their portrayal as Nazi lackeys.