I followed a Canadian girl to La Fortuna from Tortuguero as she seemed to know which different buses to take as there were quite a few changes to make. On one bus a tourist was so overweight that the conductor couldn't get past her and she had to pass the money from the back of the bus to him. The Costa Ricans were a bit perplexed by it all.
We checked into the same hostel and that's where our friendship ended as we weren't really friends as much as travelling in the same direction. The big draw of La Fortuna is the volcano.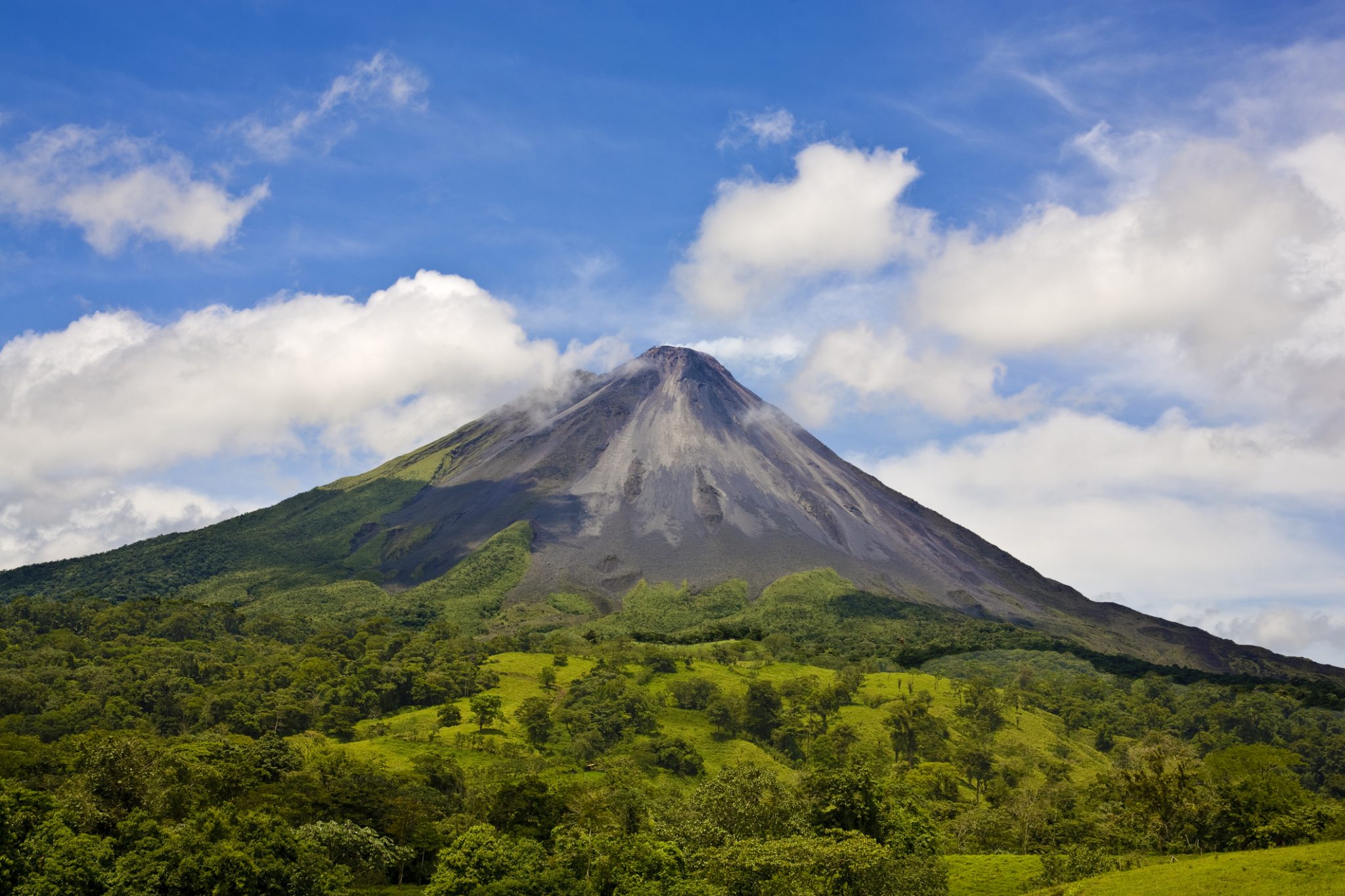 The next day I went for a walk in the Arenal Volcano National Park. The park is made up of both the Arenal volcano and the Chato volcano.
Many of Costa Rica's whopping 850 species have a presence within Arenal's National Park. Our walk was very enjoyable and when we got to the top we went to a lookout point where we could see the top of the volcano.
We also looked at some interesting plants in the absence of any viewable wildlife. On the way back down we saw three toucans in a tree which was the first time I'd ever seen them in the wild.
One Costa Rican toucan received a 3D printed beak after it was hit by a stick by kids in the town of Grecia. It was taken in by the Zoo Av Animal Rescue Centre who campaigned for the beak to be created.
Presidente Solis told media outlets 'These acts go against the respectful and peaceful society that characterises Costa Rica.' Good for him. This is why CR is awesome. Peace for humans and no tolerance of animal cruelty. 
In the evening I went on a trip to see the lava flow of the Arenal volcano as well as visiting one of the many hot springs. It last erupted in a serious way on 29th July 1968 and it has been weeping lava ever since.
We sat in a 'volcano hide' to watch it and we were sat for a while waiting to see it so the tour agency offered us a Costa Rican aguardiente.
An Irish guy had brought his own so I had some of that also with him and an Australian dude. A European made a comment about the IBAs loving their drink when they get together. A fair point. I felt a bit tipsy before we went to the hot springs. A buffet lunch was included so I ate loads of fried chicken and it was nice.
There were slides going into the hot springs so I got stuck into them and the pool attendant flirted with me. It was a good evening in all.