Travelling can be perilous at times and I've seen terrible things with my own eyes, so I think it's so important to look after yourselves and others, if you can.
I'm not going to tell you how to live your life, as one person's paradise is another person's hell. But whatever you do, be safe. Let people know where you're going and don't walk around sketchy places at night. Unfortunately, women have to be much more travel than men, as the world is still very unfair.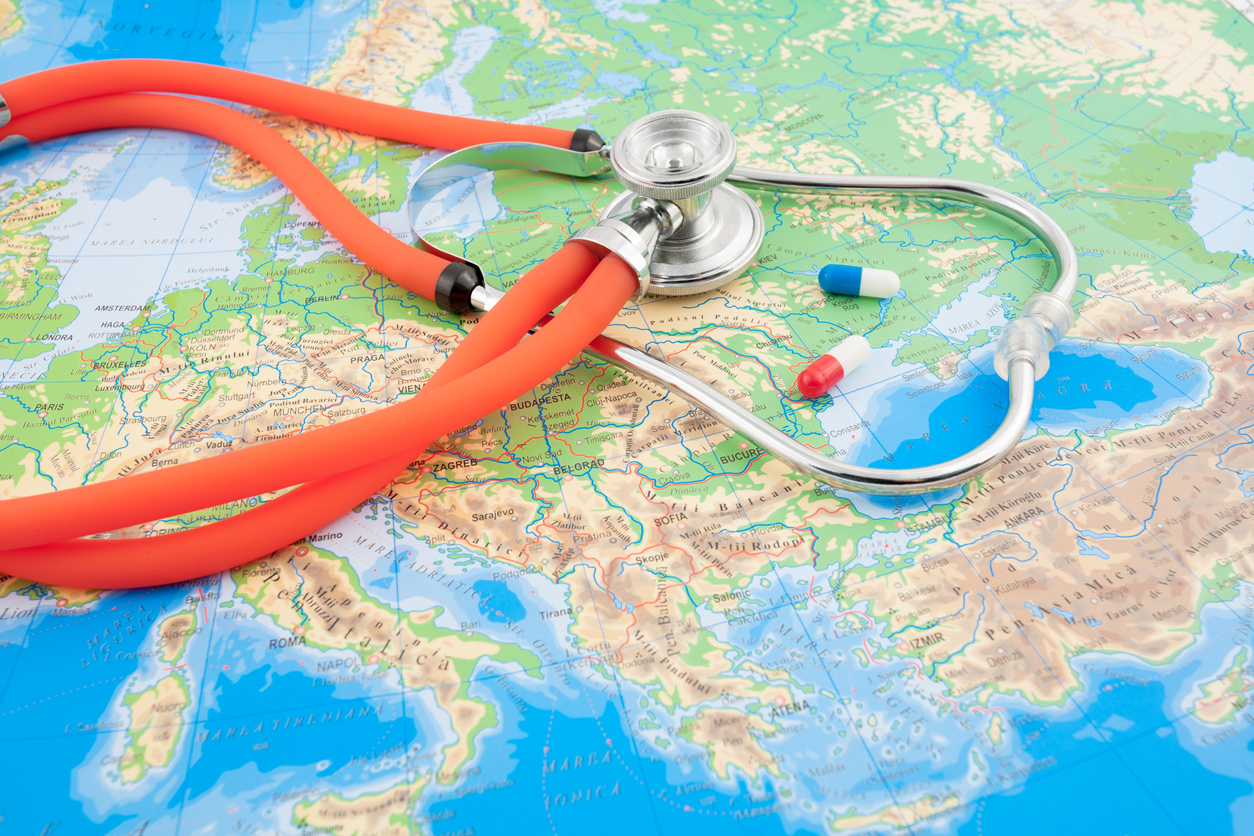 This post may contain affiliate links
Here are 11 travel safety tips that might save your life.
If you're travelling anywhere, check the Foreign Travel Advice website for warnings, dangers and annoyances before you go.
Remember, Safety first, always.
1. Vaccinations
Get your vaccinations, and make sure to get all of them for the region you're visiting, even the ones that are expensive or difficult to find.
The Japanese Encephalitis vaccine shortage led to several backpackers not getting it and ending up in intensive care. Planning ahead is essential as diseases move around and vaccine shortages are common.
If you visit a Zika-affected country, you will not be able to get pregnant/get someone pregnant until the virus has left your body months after the end of the trip.
Read: What to pack in your personal medical kit for around the world travel
2. Insurance
Get insurance. It's worth paying more for decent insurance, as there can be unexpected expenses that you need to cover as a result of an accident or robbery, like a flight home for a new passport for example. Click the link below to find quotes:

Read: What do if you're a British citizen who gets their passport lost or stolen abroad.
3. Moonshine
Only drink official alcohol as cheap illegal moonshine can be deadly due to the synthetic chemical additives. This is especially a problem in places like India and Indonesia. Make sure you see any alcohol bottles be opened in front of you and any decent establishment will do this for you.
4. Wild and domestic animals
Be wary of wild animals and avoid approaching them. I've seen a lot of people going up to monkeys especially, and getting injured or threatened in the process. Monkeys can carry rabies so be very careful.
Read: 11 top tips for dealing with monkeys
Domestic animals like dogs and cats can also carry rabies so avoid their saliva and get your rabies jab. Getting a rabies jab is expensive, you need three doses and it can be hard to find, but it's so worth getting as it buys you more time to get to hospital if you're in a remote area.
Take your vaccination card with you to show (plus a digital copy) when you had your doses as this helps hospitals to get you prophylaxis treatment if you get bitten.
Don't let dogs lick you if you have cuts, and avoid getting bitten or scratched by monkeys, cats, bats and dogs. There is currently no cure for rabies.
Read: 5 tips for dealing with stray dogs while travelling
In national parks, don't leave your tent at night as you may be attacked by wild animals.
5. Malaria
Always check your malaria map as malarial areas can vary due to weather patterns affected by climate change. You can buy malaria pills from so many places now that there is no excuse not to take them if you're in an affected area. If you show any signs of malaria then go to hospital immediately.
6. Ocean safety
The ocean is one of the most dangerous places for backpackers, so these are the rules to follow. If you've drunk any alcohol, please don't go near the sea as this is a perilous combination. Never dive or snorkel alone, do it with a buddy and look out for dangerous marine life, boats and marine trash.
Only get in the sea if it's calm and you're a confident swimmer and never take a kayak out of a bay. Check warnings as there are many coastlines like the east coasts of India and Sri Lanka where it isn't safe to swim. Also look out for jellyfish warnings.
Read: Safe Travel: How to avoid jellyfish and treat minor stings
7. Illegal drugs
When you're abroad, it's much harder to know your drugs. If you don't know what's in them, then don't take them. My friend went into a drug-induced psychosis in Thailand, and his delusions were so strong that I was reported as missing to the Embassy.
Only have hallucinogenic experiences with someone that you trust. I took ayahuasca and San Pedro cactus as part of a ritual with a woman studying Shamanism in Ecuador, because she knew what she was talking about. I do know of people who've had negative experiences such as sexual assault by dodgy shamans.
8. Tour and flight operator safety
Always, always check the safety record of your flight or tour operator as ziplines can break and boats may not have lifejackets. That's easier to do now more than ever as you can find reviews online and flight safety information is readily available. If in doubt, always ask or look for yourself.
9. Food safety
When eating out, it pays to go to popular street food stands and restaurants as well as checking reviews online. Avoid places without a queue as the food may have been there a long time. If you spend a lot of time vomiting or having diarrhoea from food poisoning then go to hospital as you may become dangerously dehydrated.
10. Road safety
Road safety is one of the biggest issues that you'll come across while travelling around the world. Don't hire a scooter unless you can ride one as I've seen some horrendous injuries. Check the safety record of your bus operator and look for signs of drunkenness in drivers.
Always use a helmet when cycling or motorbiking and make sure you have insurance if you're hiring a car. Never expect drivers to see you when crossing the road in places like Vietnam and keep your wits about you.
11. Do your research
The last thing I will say is that you should always do your research, are you trekking to Everest Base Camp? Make sure you take everything you need, including altitude sickness tablets and warm clothes.
You can never research too much and if you know how to avoid dangerous things, like typhoon season, then you'll have a safer trip as typhoons can create landslides for example.
It's also worth knowing the political situation of the country you're visiting as I got caught up in a secret civil conflict at Mrauk U in Myanmar.
As well as your physical health, look after your mental health as many people may experience loneliness, anxiety or depression while travelling or manage an existing mental illness:
I've said it before and I'll say it again – Safety. First. Always.
Do you have any travel safety tips or stories that you'd like to share? Let me know in the comments below!
Pin this for later: