I'm not a doctor and I would always recommend speaking to a health professional for any questions you have regarding world travel or if you face any issues whilst on the road. I have, however, travelled in a range of environments around the world and these are my recommendations of what to bring with you to treat minor issues and to stay healthy on the road.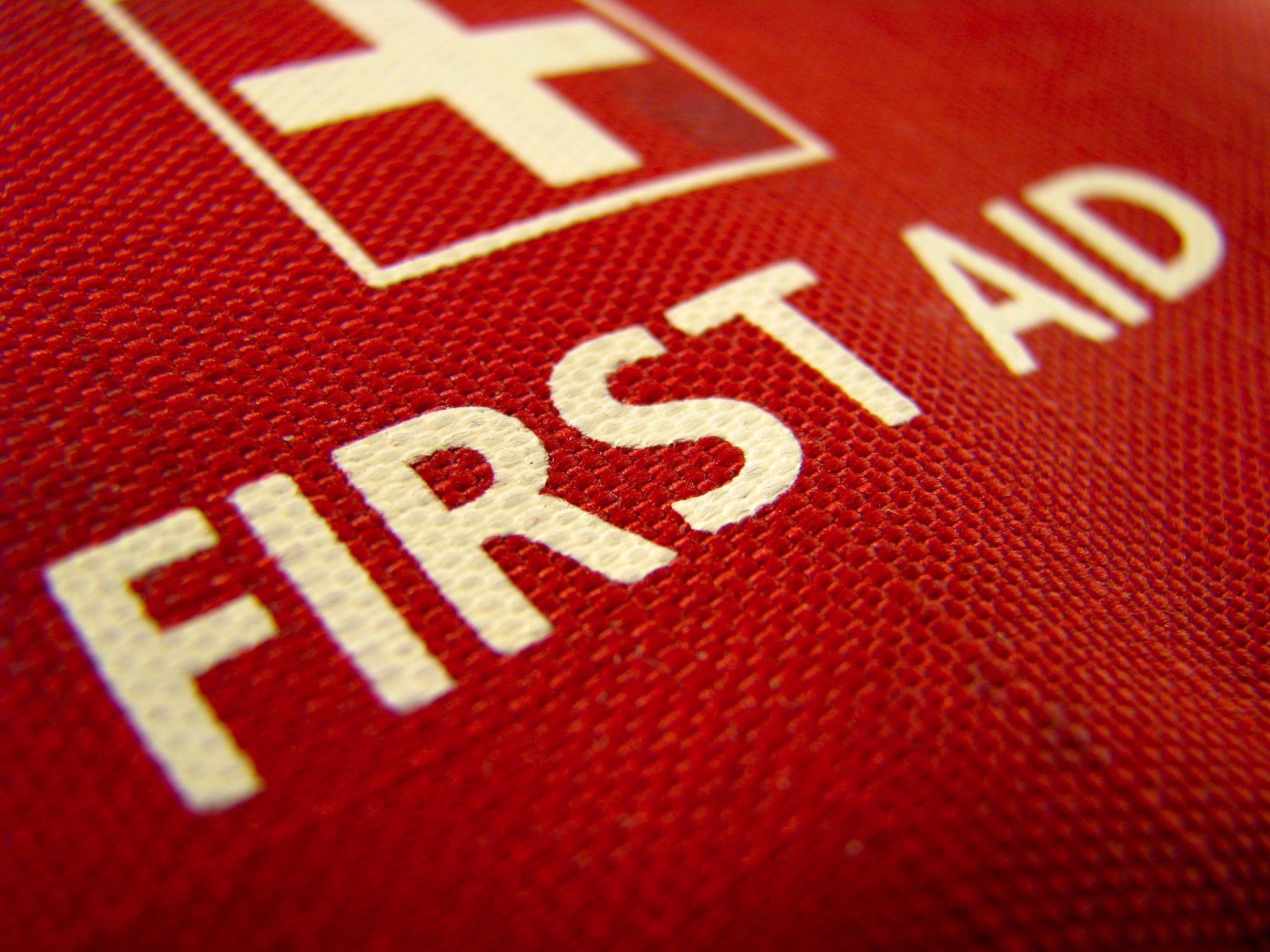 Before you go, make sure that you book an appointment with your travel nurse for your travel risk assessment. A nurse will be able to advise you on what injections you need and about any jabs not covered by the NHS or your healthcare plan that can be obtained from private health clinics. Be sure to do this well in advance as there have been global shortages of Hepatitis B and Japanese Encephalitis in the past. While you're on the road, you can also consult the NHS fit for travel website. You may also need a script for malaria tablets so it is important to research that before you go. The malaria map changes fairly regularly so it's useful to keep checking it.
This post may contain affiliate links
1. Personal prescriptions
I don't need to tell you to bring your prescriptions with you, but it's worth making sure that you have the right amount to cover you, especially with things like the birth control pill. Make sure you have digital and paper documents from your doctor in case you do lose any medicines while on the road.
How big your medical kit needs to be depends on how remote you'll be, if you're trekking then I recommend taking the full kit. If you're bumming around beaches then you might need less, it all depends on the advice you've been given. I recommend this Lifesystems first aid bag if you need a comprehensive kit. Even if you are travelling with other people, I still recommend taking a full kit of your own.
3. Assortment of dressings and bandages
The amounts that you need depend on you, but I would take a selection of plasters and other dressings to protect minor wounds from infection. Be sure to clean wounds thoroughly!
Bandages:
1 x Crepe Bandage 5 x 4.5m
1 x Triangular Calico Bandage 90 x 127cm
1 x White Open Woven Bandage 7.5cm x 5m (for a makeshift sling)
Consumables:
Pack of anti-bacterial cleansing wipes (for hygienically cleaning wounds)
1 x Zinc oxide tape 1.25 x 5m
5 x Gauze swabs 5 x 5cm
Eye and wound wash
Dressings:
1 x Pack of assorted plasters (if you're spending time in the sea then waterproof plasters might be a good idea)
1 x Medium wound dressing 12 x 12cm
2 x Low adherent dressings 5 x 5cm
1 x Low adherent dressing 10 x 10cm
2 x Blister plasters
1 x Plaster roll
3 x Wound closure strips
4. Useful tools
Tweezers (to pull out splinters)
6 x Safety pins (to pin bandages and create slings)
Foldable scissors (they take up less space)
2 x Disposable gloves (always use gloves when treating a wound for your safety and for the patient)
Spot check thermometer (to check for fever)
2 x Sterile needles (for if you're in a remote area and need an injection)
If you're going to be camping in the wilderness, it might be worth reading up about it before you go. You can use a book like this and photocopy or scan any pages that you need will be useful. Just make sure to laminate or put them in a dry pouch if you're going somewhere wet!
A penknife is useful in so many situations and keeping one handy in your pocket means that you have a tool for escape if you get stuck in a bush, need to prepare your own food or anything else that might befall you.
Prevention is better than a cure! Mosquitos and other biting insects carry so many diseases that its better to avoid their bites altogether. Some of these diseases don't yet have vaccines so they pose a risk even if you are vaccinated. Net repellent treatment lasts 2 years or 35 washes before it needs to be re-treated. Always cover up and use insect repellent. Some repellents like DEET can burn the skin so make sure to buy one that is safe. Its often good to buy one from the country itself and they are sometimes more effective but take one anyway just in case.
If you're low on space and don't have a filter bottle or straw then its worth treating your water with tablets. Tablets have come a long way since I started travelling and they don't taste anywhere near as bad! Bacteria in untreated water can carry nasty diseases and in many countries, its not worth the risk.
Again, prevention is better than cure. Don't bring a virulent strain of the clap back to your home country. Its worth bringing your own condoms as you know that they're from a decent manufacturer. Its also worth checking that they're not past their sell by date if you haven't had any recent action.
Your medical kit isn't much use to you if it gets wet so its worth putting it in a dry bag along with any other valuables. This dry bag is great as it has straps so you can take it anywhere with you.
I wish you a happy and healthy trip!
Pin this for later: