I love doing wildlife photography while travelling but I don't want to have to take heavy equipment with me, especially while trekking and as I'm on a tight budget so I want something that is reasonably priced.
I wanted to tell you about the kit that I use in order to keep things really simple (as you have enough to think about while travelling) but also so that you can still get nice pictures that you can look back on as a wildlife enthusiast.
Backpacking and wildlife
Wildlife photography while travelling for me is just all about keeping my eyes open and if I'm in an environment where I think that I'll see wildlife I'll make sure that I have my long lens on.
You just never know what you're going to see, especially if you're like me and a backpacker who is interested in wildlife but also spends a lot of time sightseeing.
Sometimes ruins can be a real goldmine for wildlife and I saw this turtle making its nest at Polonnaruwa ruins in Sri Lanka and managed to get this shot by sheer good luck and by having my camera by my side!
Sri Lanka is an incredible place for backpacking and wildlife so I really recommend travelling here as there is wildlife galore, I even saw a giant squirrel while eating my breakfast!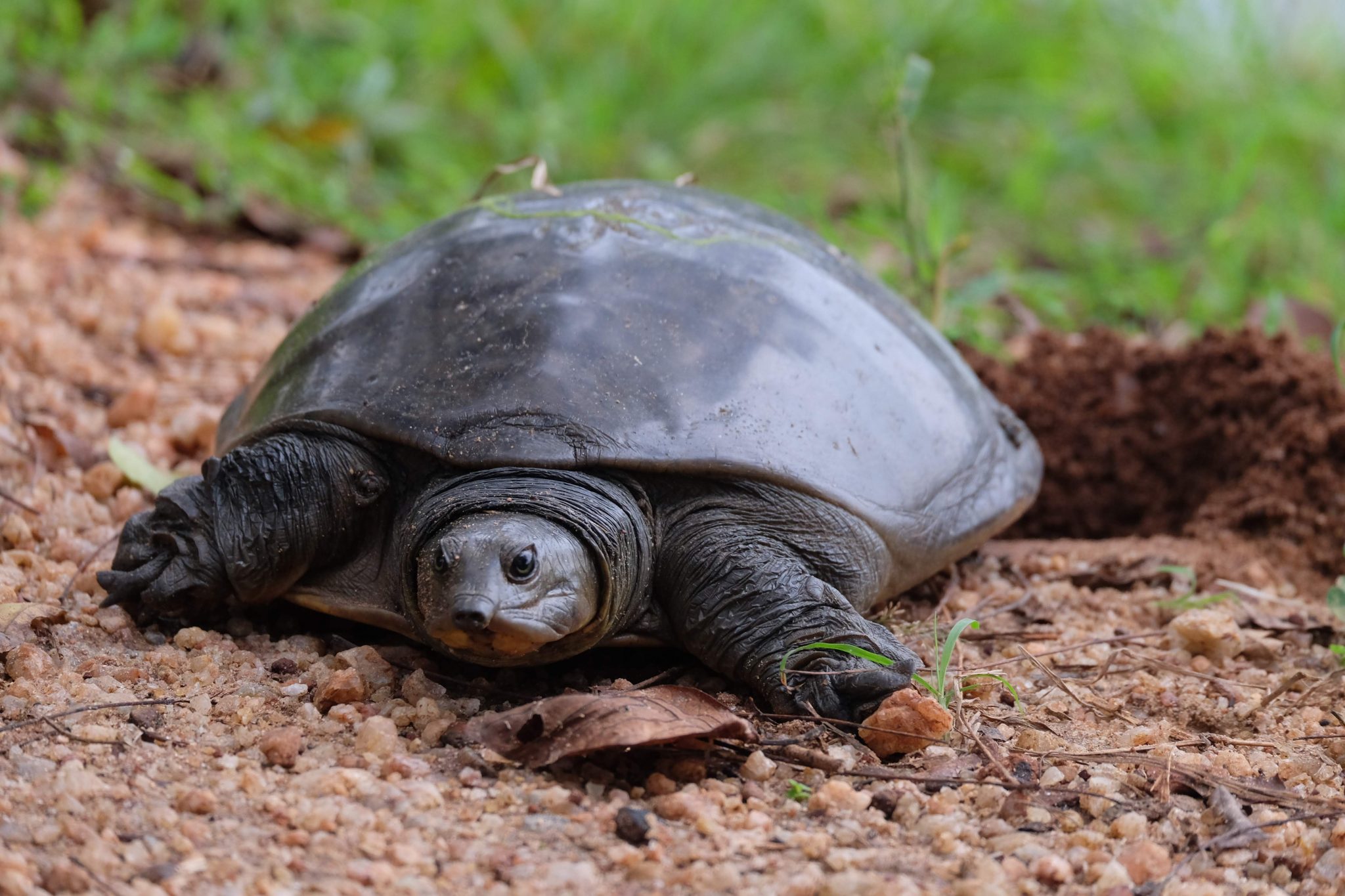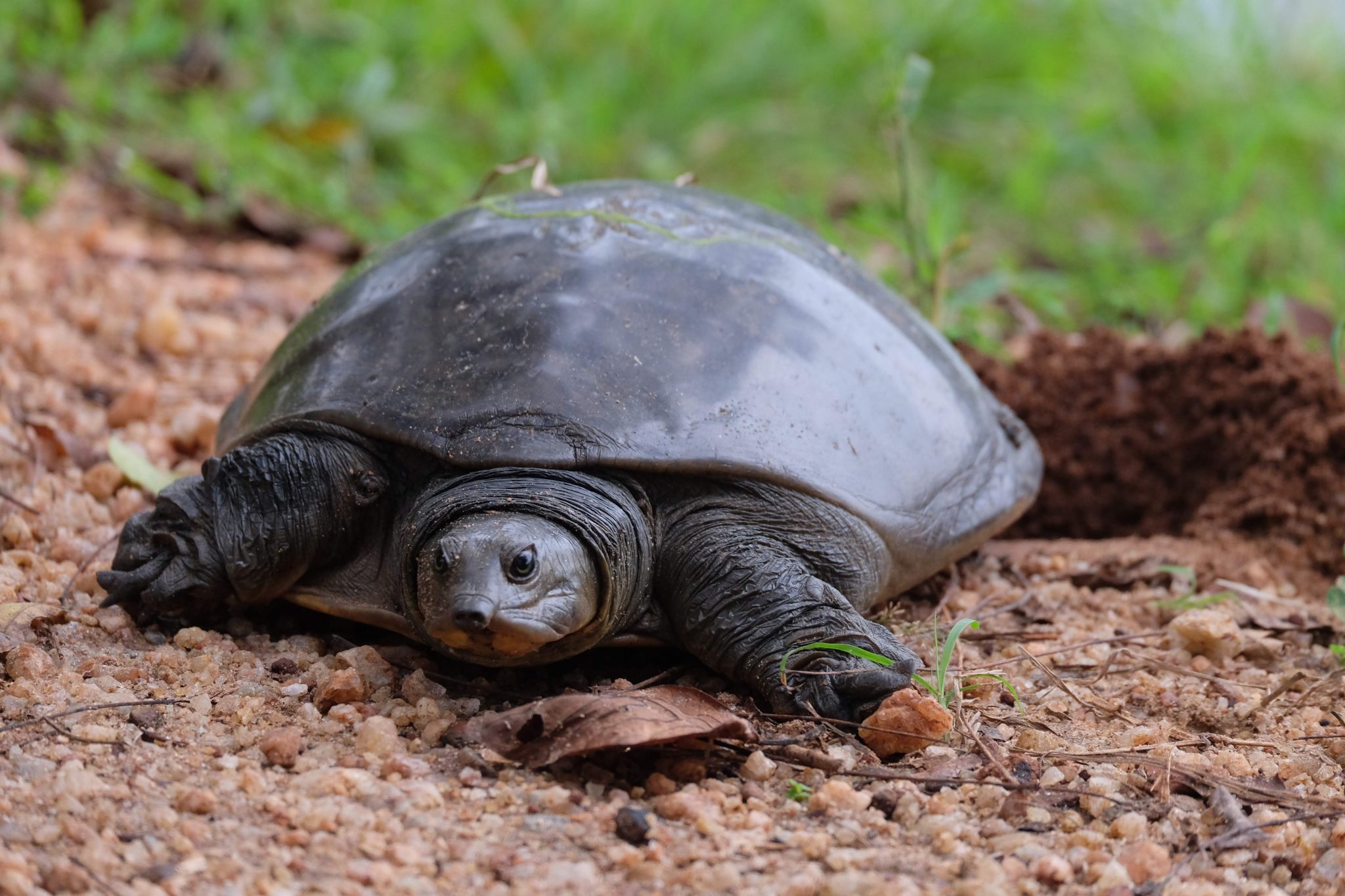 This post contains affiliate links
If you love wildlife too, then have a look through my gallery to see some of the other wildlife that I've captured on my Fuji XT10 and 50-230mm lens all throughout Asia:
Historically, I've always used a Canon but they are great, but a bulky nightmare, and mine was so heavy that I traded it in for the Fuji I was using at home and I haven't looked back since!
Using a mirrorless camera
Having a mirrorless camera really is a game changer, as it's so much easier to carry and the lens is lighter too. I use a Fuji XT10, and it's really easy to use as the main thing you need to worry about is getting the exposure right which you can do ahead of time.
If the lighting doesn't change, then you can change your focus to auto and snap away as soon as an elephant comes out of the bush! The beauty of the Fuji is that you can make it as technical as you like, or you can let the camera do the work for you! Still always check your light though, as there's nothing worse than getting your exposure wrong and getting a dark photograph!
If you use it with the wide kit lens, it also makes a nice street photography camera, as it is unobtrusive and light enough to have on your shoulder for short periods, ready to grab your shot! If you want to know how to use the Fuji XT10, then check out this easy guide.
I've included a detailed review by a trusted Youtuber for more clarity, and you can check it out here.
A smaller zoom lens
You can get a really long lens for a Fuji, but as I wanted a compromise for travelling that I could get on a budget so I got this 50-230mm lens which works well for capturing mammals on safari like elephants and deer. It is less good for taking great pictures of birds, but I do use it for identification shots of species when I need to look them up for later.
The slight drawback is that it is like a kit lens so you'll need daylight to shoot in, but this isn't a problem when you see wildlife outside anyway. To help you make up your mind, I've included a Youtuber review of the lens here.
So all you need to be a wildlife photographer on the road is a Fuji XT10 with a long kit lens and you have the easiest, cheapest and lightest camera setup ever! Plus all you need to do is change lens and you can get involved in some street photography. Winner.
This kit has revolutionised my travel life as it is affordable, I can carry it easily and get the results that I want from my wildlife pictures.
Share your wildlife photography with me! Drop your Instagram handle below as I am always looking for new accounts to follow. You can find me on @sizeinthewild.
Pin this for later: