Come rain or shine, it's summertime and that means enjoying a lovely picnic outside with friends and family. Summer picnics are great fun, but we've all seen the pictures of the mess that gets left behind afterwards. The good news is that it's easy to go zero-waste with your picnic and make it an eco-friendly experience that doesn't cost the earth. You may even inspire other people to go green along the way!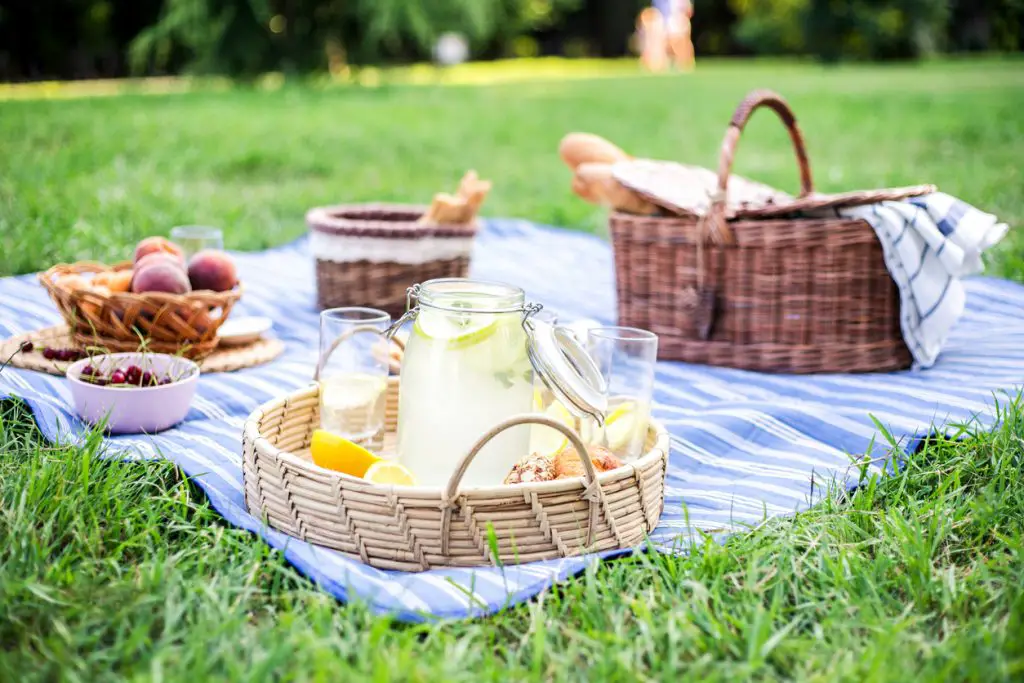 Here are 5 tips for an epic and eco-friendly summertime picnic:
1. Prepare in advance and bring your reusables!
Don't forget your reusable bottles that will help you to save money on expensive bottled water. You can also prepare all your food in reusable containers which means you won't create any waste and you can bring it back with you to wash afterwards. If you want to buy a takeaway coffee then you can save money by taking your own mug with you for a discount.
2. Cut down on meat and dairy
Make your picnic more eco-friendly by cutting down on meat and dairy which has a higher carbon footprint than plant-based foods. An added bonus is that plant-based products are easier to store and don't go bad in the sun as quickly as meat and dairy. If you get a fruit or veg box then you can prepare food from there to save money and waste.
Read more: Why a veg box is one of the best ways to live a healthy and eco-friendly life
3. Find a new local hotspot
Some places can get very busy as people get to know the great outdoors. Avoid anywhere with high foot traffic where the environment can be destroyed and wildlife can be disturbed as a result of too many visitors. Use a map app or a local atlas to find somewhere new to explore and be careful to keep to paths when you do. Going to quieter places also gives you more chances of seeing wildlife too!
4. Get fairtrade or handmade picnic accessories
Look at secondhand shops, charity shops like Oxfam or online boutiques like Etsy to find preloved, handmade or fairtrade picnic items like blankets or baskets. You'll be the envy of all your friends and you'll be supporting ethical sellers too!
5. Go solar powered!
If you're going to play music or need to charge anything then take a solar panel to charge in the sun. Using solar power when you're out and about will help you save money on your bills and save the environment at the same time!
Read more like this: 7 reasons to switch to a vegan milk delivery
What is your favourite summertime picnic tip? Share them in the comments below!
This post may contain affiliate links
Pin this for later: