I know what you're thinking, getting a milk delivery as a vegan sounds strange, however many companies that operate across the country deliver both vegan and cow's milk.
But hear me out, I wasn't prepared to get one as a vegan but when I did, I can tell you it made my life so much easier. Not only that, but I felt like by getting oat milk I was voting for these companies to invest in vegan products and helping to shape the things that they sell.
There's a lot to say for voting vegan, but there's a tonne of other benefits to a milk delivery too, some of which I hadn't even considered before.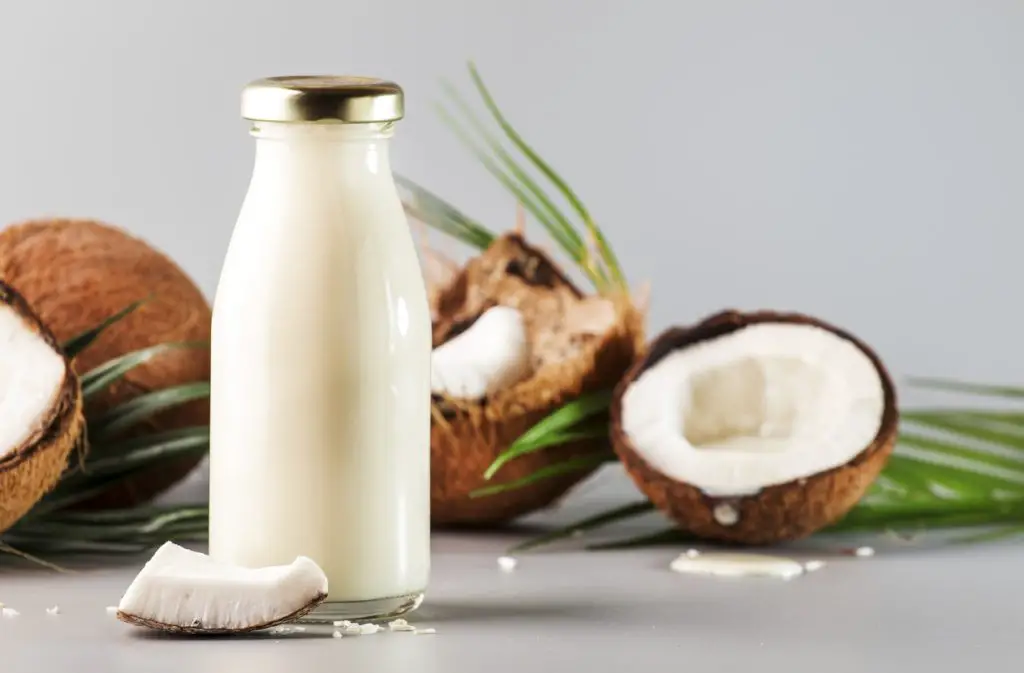 This post contains affiliate links
Here are 7 compelling reasons to switch to a vegan milk delivery:
1. Zero-waste
A big reason why people are turning to milk deliveries is that the glass bottles are collected and reused over and over again. This is so much better than recycling as that uses so much energy even for glass, and not all plastics are recycled in the UK. Reusing is so much less stress on the planet and on you as you don't need to worry about whether the bottle will get recycled or end up as landfill.
2. Reduced carbon footprint
One brilliant thing about plant-based milk, apart from avoiding animal welfare issues is that the carbon footprint is so much lower than cow's milk. Food production, in general, is responsible for 25% of emissions worldwide so it's a great place to cut carbon. As 15% of that is from food production that uses animals, it makes sense to cut down on non-plant based food where you can afford it.
What's the carbon footprint of oat milk?
A 200ml glass of oat milk produces around 0.18kg of CO2e (carbon dioxide equivalent). A litre of oat milk requires about 48 litres of water which is significantly lower than other kinds of milk. It also uses 80% less land than cow's milk, which is very land-intensive to produce.
In contrast, dairy milk uses 0.6kg of CO2e per 200ml glass and a litre uses 1050 litres of water to produce. Overall, it has three times the environmental impact of non-dairy milk in general.
Source: What Milk Should You Buy To Reduce Your Environmental Impact?
3. Oat milk is so tasty
I've tried lots of different dairy substitute milks, including coconut, hazelnut, almond and soy. Aside from it being the best from an environmental standpoint, oat milk wins on flavour every time. In terms of consistency, it isn't as thick as other kinds of milk, so it's more like dairy in that respect. It is also sweet, but not too sweet as some kinds of milk – like almond – can be. Ultimately any type is still better for the planet and animals than dairy.
4. 100% contact-free delivery
In COVID times, we have to think of our health and that of others. This is made much easier by the fact that your milk arrives before you wake up and delivery is fully contact-free. You can even put a box or rack out if you want to protect it from the elements.
5. Fewer visits to the shops
Buying any type of liquid hugely adds to the weight and frequency of any shopping trip. The beauty of a milk delivery is that you can buy other drinks like juices or even washing-up liquid to save you adding them to your supermarket shop. This makes it easier to walk or cycle to your local shop which saves carbon and means fewer trips too!
6. Supporting local producers and delivery people
Milk delivery provides jobs and fairer prices for producers and delivery people like milkmen and women than big supermarkets will provide. The oats in a non-dairy delivery are from British farms so you're still supporting local farmers and using less of their land too!
7. Zero-emission electric vans
Many milk delivery companies (like Milk & More) use electric vans which means that they don't emit any pollution and they can be charged with energy from renewable sources too. Just another great reason to make the switch to a milk delivery!
Have you got a milk delivery and what were your reasons? Share your experiences in the comments below!
Book your milk delivery with Milk & More:
Read more like this:
Pin this for later: