We already know that there are many brilliant books about race written by Black British writers but there are so many beautiful works of fiction too.
While non-fiction from diverse voices about the UK is so important, there are so many thrilling stories and vital themes that are addressed so breathtakingly in fiction. The answer is, of course, to enjoy a blend of both to be entertained and educated while supporting Black British authors in the UK.
In September 2020, 600 books were published in one day, which shows how easy it is to ignore so many incredible writers. These fiction book recommendations by Black British authors are just the tip of the iceberg but a fantastic introduction to some of the UK's best novelists.
There are no affiliate links in this article, but consider donating to one these UK anti-racism charities if you can.
Here are 11 incredible fiction books by Black British authors to get completely lost in:
1. Queenie by Candice Carty-Williams
Carty-Williams' Queenie is all about a journalist of the same name of Jamaican and British culture who lives in south London. This story is all about what happens when she breaks up with her long-term boyfriend and her life gets messy. She is on a journey for love and acceptance in all the wrong places, making this novel a sharp take on the themes of race, class, family and love. Queenie is a brilliant character and its impossible not to root for her. The novel is now being adapted for a Channel 4 series. It was also longlisted for the Women's Prize for Fiction in 2020.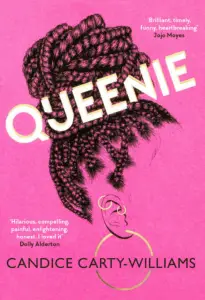 2. That Reminds Me by Derek Owusu
Derek Owusu's novel That Reminds Me is all about K. He is a young boy who is sent into care as a baby to live in the countryside, before being returned to parents in the city when he turns 11. This is a coming of age story ranging from birth to adulthood and told through his memories. The book isn't afraid to cover it all, from addiction to identity, including themes of religion, sexuality and violence. This is a moving tale of finding love and dealing with trauma at different times.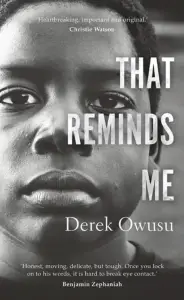 3. White Teeth by Zadie Smith
Zadie Smith is one of our most-loved British writers and White Teeth is a classic, so much so that it was made into a four-part series on Channel 4. The novel is based around the friendship of WWII veterans Archie Jones and Samad Iqbal. Archie marries a Jamaican woman half his age and gets a second lease of life when they have a child called Irie together.
White Teeth won the Whitbread First Novel Award, the Guardian First Book Award, the James Tait Black Memorial Prize for Fiction, and the Commonwealth Writers' First Book Prize. It was also included in TIME 100 Best English-language Novels list from 1923 to 2005. As The Times said, 'do believe the hype'.
4. Girl, Woman, Other by Bernadine Evaristo
Evaristo's smash hit book follows 12 characters throughout Britain and the last 100 years. It's billed as 'this is Britain as you've never read it. This is Britain as it has never been told.' These stories span the UK, from Newcastle to Cornwall with each character is searching for something, whether its a parent, something to hope for or just the desire to fit in. Elle describes it as 'a choral love song to black womanhood in modern Great Britain'.
Girl, Woman, Other was the joint winner of the 2019 Booker Prize and shortlisted for the 2019 Gordon Burn Prize. It was also one of Barack Obama's 19 Favourite Books of 2019.
5. The Private Joys of Nnenna Maloney

by Okechukwu Nzelu

Set in Manchester, this is the story of Nnenna Maloney through her journey of trying to connect with Igbo-Nigerian culture as she reaches adulthood. She had a close relationship with her mother but this comes under strain when she asks questions about her father. Nnenna grapples with issues of identity and her mother Joanie wonders how to give and receive love.

The Private Joys of Nnenna Maloney was shortlisted for the Desmond Elliott Prize in 2020. Candice Carty-Williams said that Nzelu's novel 'effortlessly capture[s] the tricky nuance of life, love, race, sexuality and familial relationships'.
6. The Girl with the Louding Voice by Abi Daré
Adunni is a teenage girl living in a rural Nigerian village, she is a wife and a servant with a plan to escape and use her 'louding voice'. She travels to Lagos in order to get an education and to speak up for herself and girls like her. The tagline is 'all you have are your words.'
Stylist described it as 'a story of courage that will win over your heart'. It was recommended by activist Malala Yousafzai, a New York Times Bestseller and it was featured in the BBC Radio 2 Book Club.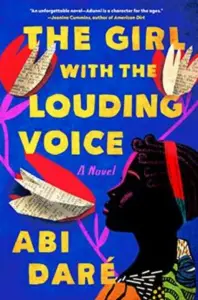 7. East of Acre Lane by Alex Wheatle
Alex Wheatle's East of Acre Lane is set in 1981, the year of the Brixton riots and focusses on Biscuit, a small-time hustler who wants to get out. The riots forced him to make tough decisions about his life, so significant that they could change him forever. His story caught the imagination of readers so much that the BBC optioned it to make into a film.
8. The Lost Child by

Caryl Phillips

Author Caryl Phillips was inspired by Wuthering Heights to create this emotive tale about orphans, outcasts and memories of the past. Protagonist Monica Johnson becomes estranged from her parents after she falls in love with a foreigner, choosing to raise her sons near the isolated Yorkshire Moors. It all starts to fall apart when her youngest son Tommy suddenly disappears. The Independent described this novel as 'heartbreaking' and 'compelling'.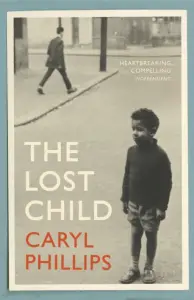 9. Ordinary People by Diana Evans
Ordinary People is a tale of two couples – Melissa, Damian, Stephanie and Michael. They are all facing everyday troubles, from a new baby to a bereavement against the backdrop of London living. It is a study on the fragility of love and the winner of the South Bank Arts Award. Author Elizabeth Day said at the time 'I just finished Ordinary People by Diana Evans and it is utterly exquisite. What a writer she is – the depth of her insight, the grace of her sentences.'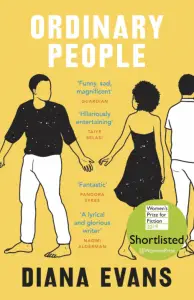 10. Some Kind of Black by Diran Adebayo
Diran Adebayo's Some Kind of Black follows Dele, a young Black man who wins a place at Oxford University, returning to Tottenham after graduation. He navigates race politics, riots and police violence while maintaining his seminal relationship with his sister Dappo, who has sick cell anaemia. Some Kind of Black won the 1995 Saga Prize, a Betty Trask Award and the Writers Guild's New Writer of the Year Award. GQ Magazine described the novel as having 'the rare, incandescent energy of a story that's never been told'.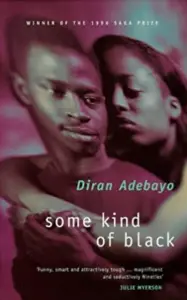 11. Butterfly Fish by Irenosen Okojie
Joy is a woman trying to heal after her mother's death, something which draws her to an intriguing artefact she inherited, a brass warrior's head that once belonged to a king in eighteenth-century Benin, Nigeria. She is haunted by photographs of women of the past. It forces her to unearth family secrets and reveal the connections between her mother, grandfather, the wife of the king, the warrior and the brass head itself.
Fellow writer Simon Brett described it as 'a stunningly well-written book, juggling different timescales with great skill. Benin itself is vividly imagined in a historical narrative that runs in parallel with the contemporary London one. It is a wonderful novel.' Butterfly Fish won the Betty Trask Award in 2016.
Which book is your favourite? Share your recommendations in the comments below.
Read more:
Pin this for later: