I've had many questions about Black-owned art prints businesses so to save you from scrolling, I've put together this list of beautiful pieces and shops.
All of these businesses are based in the UK so not only are these businesses Black-owned but they're also local so the money you spend helps small businesses to grow in difficult times. Spending time at home means decorating your space in a way that makes you feel happy is more vital than ever.
This post contains affiliate links
This delightful palm tree print is the tropical piece of art to get you through the winter. It is a print of a gouache painting, created by Helina Illustration and set off by a perfect pink background.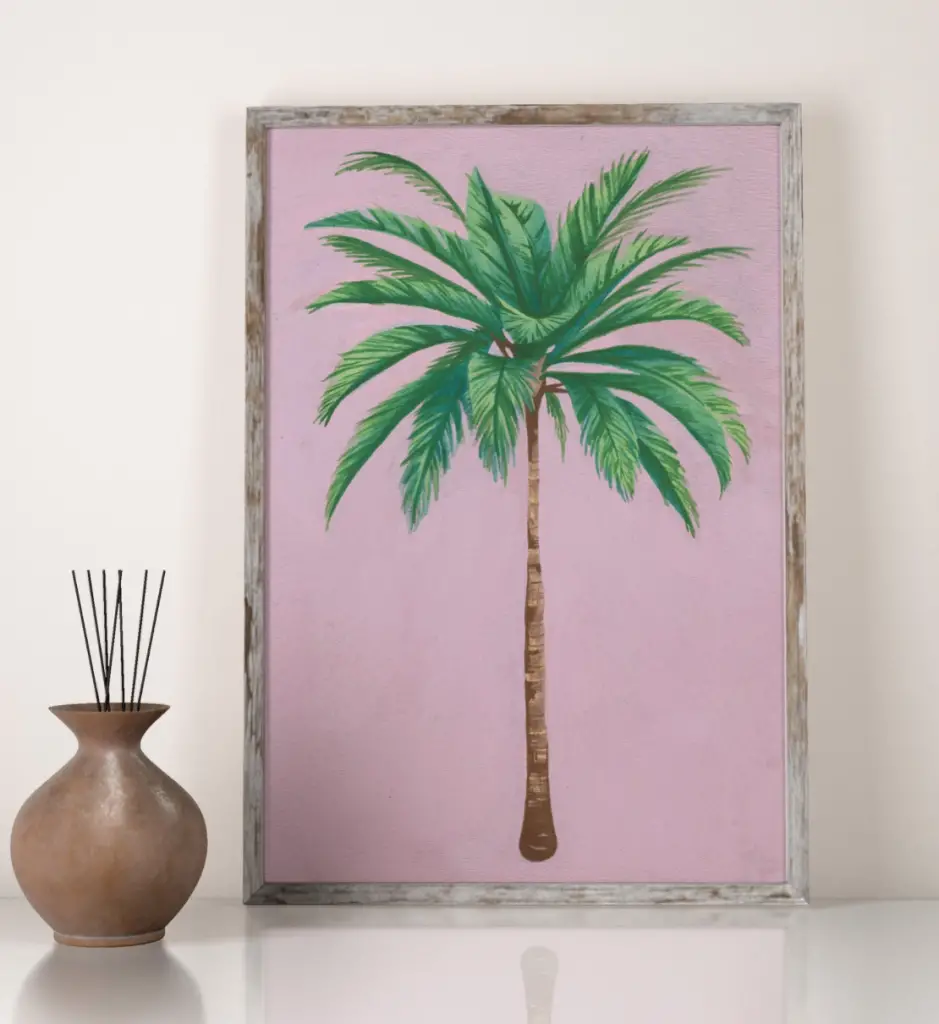 Who wouldn't want a pink bubble bath while reading Melanin Magic tales right now? This magnificent art print of a woman relaxing in the bath by Shai Digital also comes signed at the back.
Paradise house is part of a series of prints by Nina Bombina Art, all set in a funky fantasy house. The colours are incredible and this piece is bound to be noticed by any visitors.
Animal paintings can sometimes go horribly wrong, but this depiction of a giraffe is exquisite. Helen at HJ Art Studio has some incredible animal portraits in her shop, all accurately observed and perfect for wildlife lovers.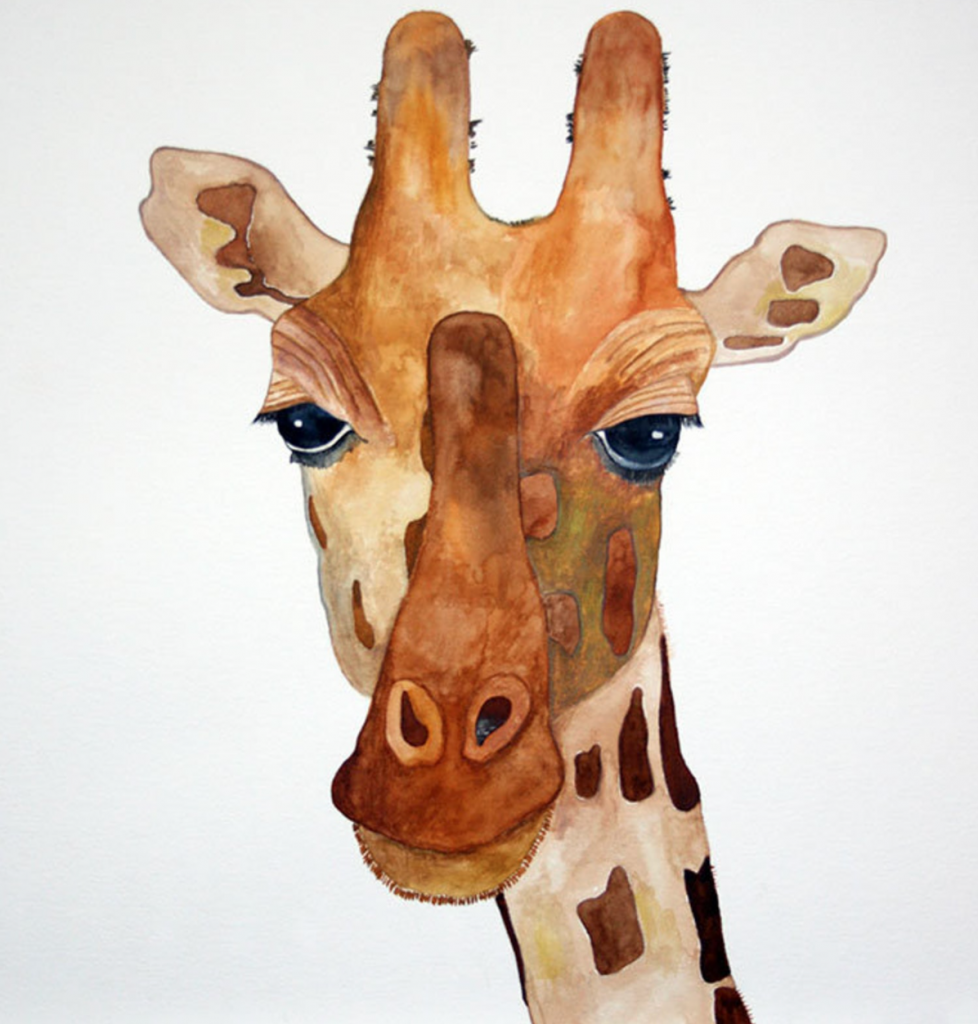 Linda Wisdom is a talented photographer with a real eye for an intriguing shot. Cat lovers would love this fellow, but she takes fascinating shots of humans going about their business too.
Continuous line art is where it's at for 2021 and Gylo Illustrations is way ahead of the curve on this one. This mother and child print really captures parenthood and what it is to communicate with your little one.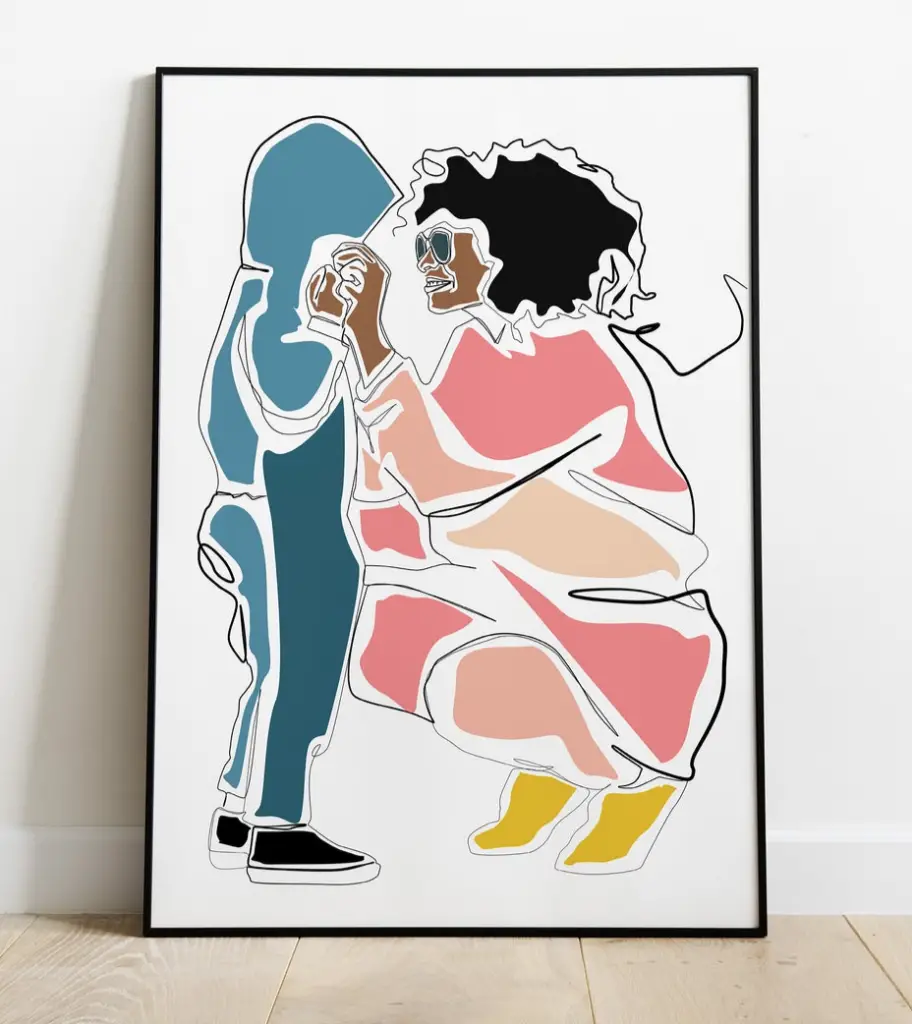 This wonderful digital illustration by Rahana Banana Store depicts a woman in the Caribbean, chilling in her mama's home. It's impossible to look at it without being relaxed. If you ever wished you lived inside a print then let this be the one!
This abstract-inspired art print of a woman with a lovely peach background would be an asset to any home. It's such a gorgeous print that Skinny Pencil will surely be getting more business from anyone who sees it!
9. Mother and child art print
Another stunning mother and child art print to inspire you or any lucky person who receives this as a gift. Created by Nyha Graphics and full of dazzling detail, this print captures an incredible moment of parenthood.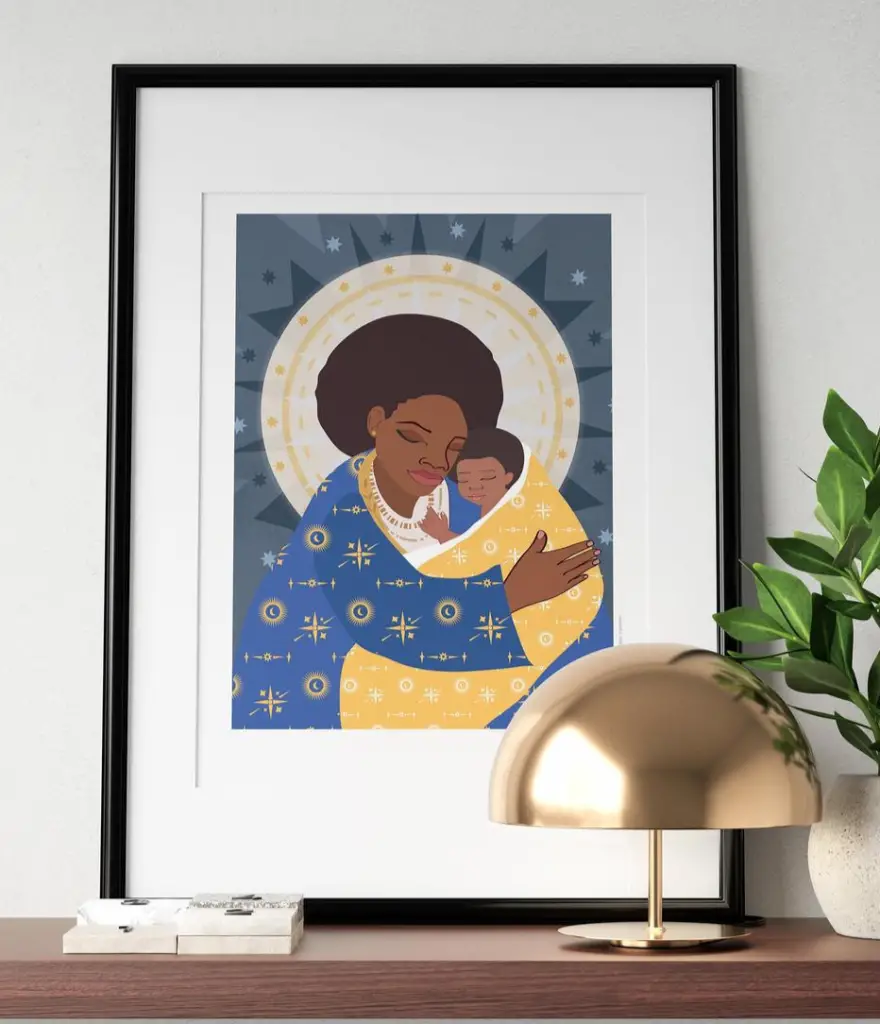 This design by Ionna Marie Designs is all about using your inner lioness. If you want a print that exudes drama and style then this is the piece for you!
Olileanya means 'hope' in Igbo, written in a calligraphy style font on a watercolour African print background. This fabulous design also comes in English too.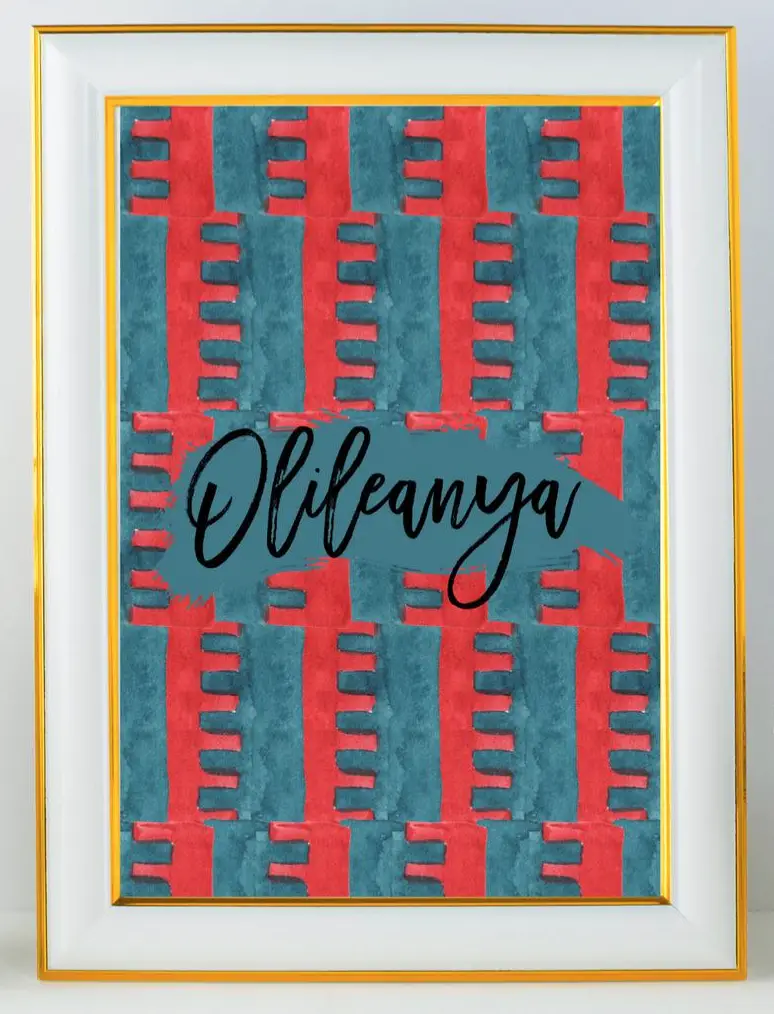 If you love your purchase, always leave a review or make sure to post on social media to spread the word! Remember to use the hashtags #StandWithSmall and #Blackownedbusiness to help other people to find them.
For even more ideas then check out these Etsy Editor's Picks from Black businesses around the world.
Read more like this:
Pin this for later: