If you want to shop ethically this Christmas then consider buying from Black-owned businesses in the UK. Not only does buying black-owned help to close the racial wealth gap, but it also supports local economies, creates jobs, avoids adding to the profits of large companies and celebrates Black culture.
Any day can be Black Pound Day and if the COVID crisis has taught us anything, its to shop small businesses and address racial injustice. Put your money to work for your values this year by supporting excellent makers and shakers all over the UK.
I've found these brilliant Black-owned businesses – all based in the UK – to save you the time of scrolling through the internet. Whether its fashion, accessories, homeware, food or cards that you're looking for, check out these Etsy picks for the ultimate Black-owned business gift guide this Christmas.
This post contains affiliate links
Fashion
Afrocentric Accessories sell beautiful socks that all the family will love! Socks may be a classic Xmas gift, but have they ever been this funky?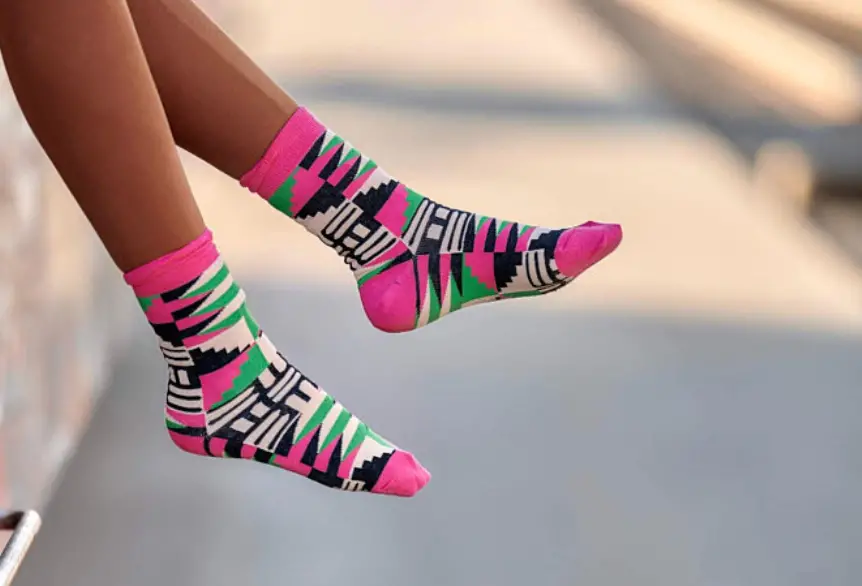 This vibrant tote bag is a great gift to help cut down on single-use plastic when shopping. African wax print fabric is a great look for all the seasons, making this a present to see a loved one through seasons.
Accessories
These nickel-free tassel earrings made by Nicel Parsons are another great gift for all-seasons. They are available in loads of different colours and a third of the price goes to charity as well!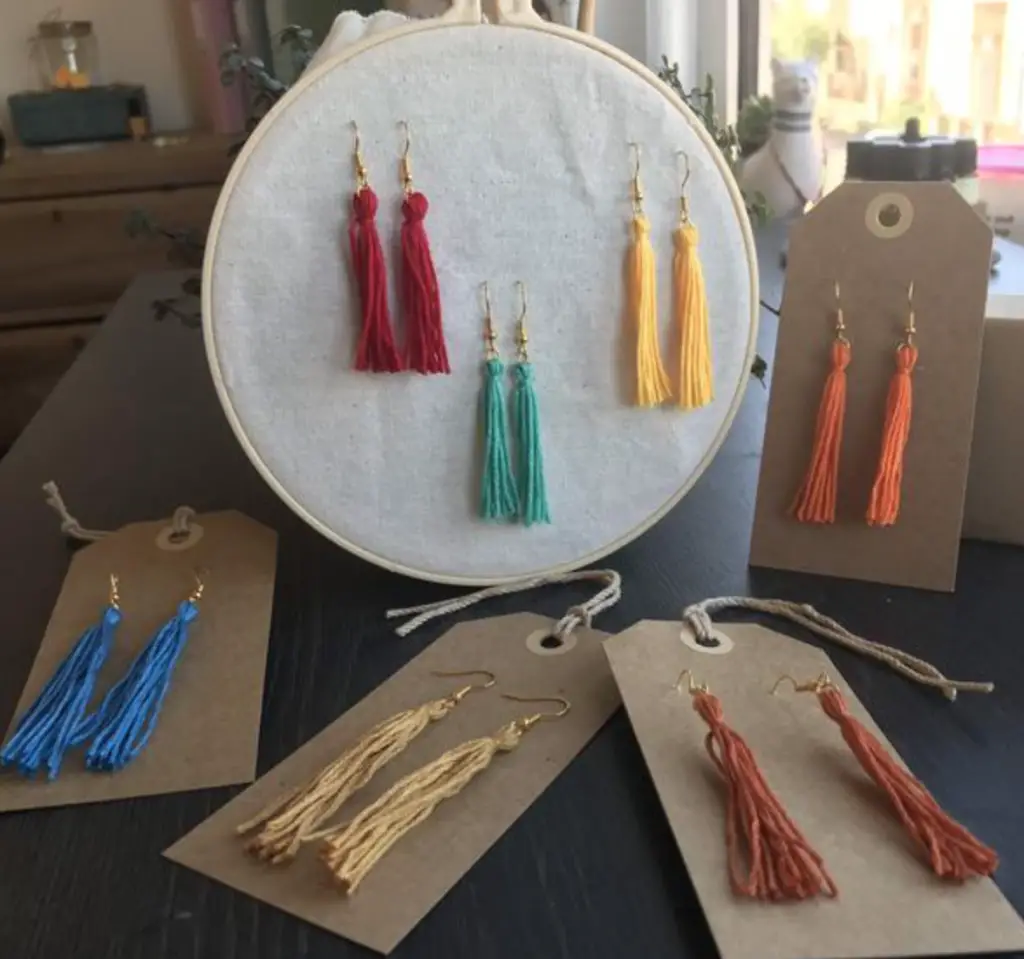 Beauty
These sumptuous lip glosses made by Jessica from House of J Cosmetics are a fabulous stocking filler. The sweetie tubes come in watermelon, bubblegum and tutti frutti flavours. An added bonus is that they are vegan and handmade too.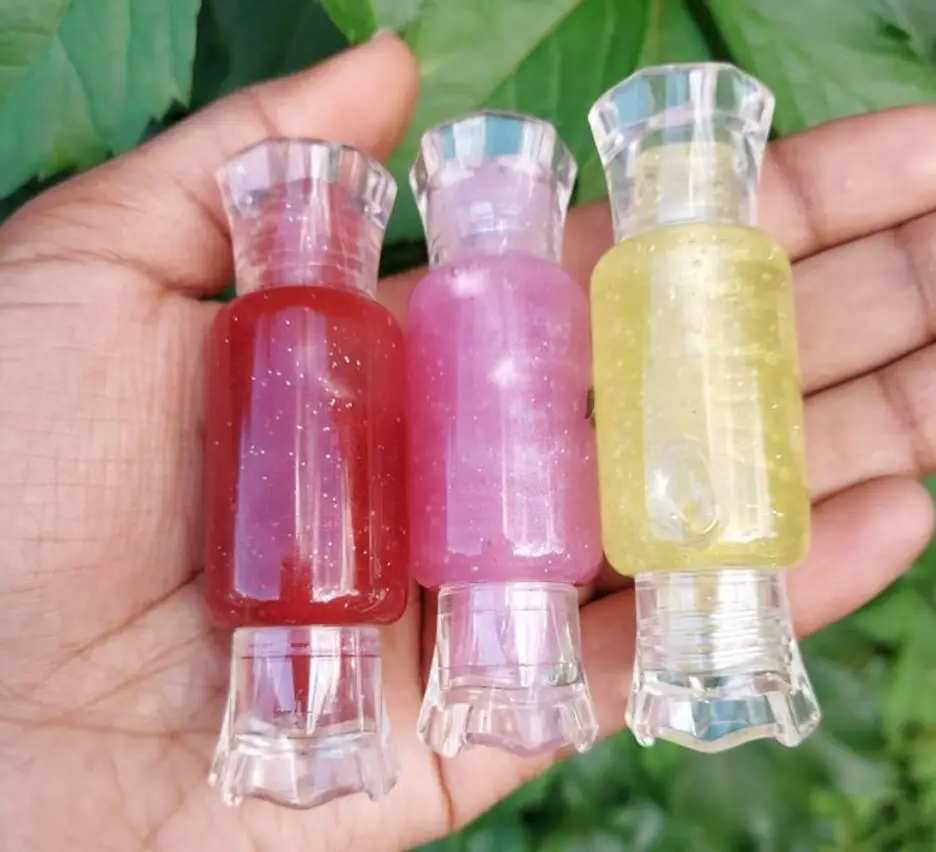 This lavender whipped body butter is the perfect gift to help someone unwind and avoid dry skin this winter. It is also organic and handmade to boot!
This African black soap body scrub is another fantastic handmade gift that will keep skin in great condition this winter. It is cruelty-free and contains moringa, neem and hempseed oil to buff skin without leaving it oily afterwards.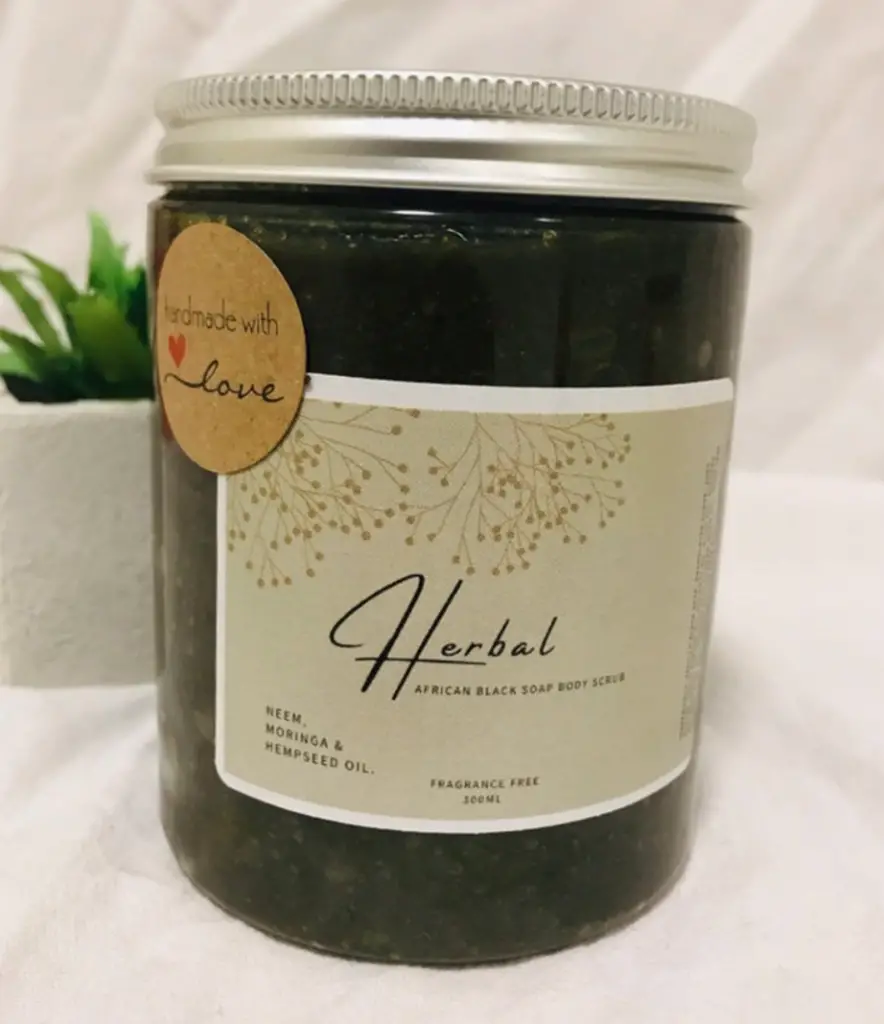 Homewares
These gorgeous geode-style coasters will make anyone you buy them for the envy of their friends. Handmade by Sophia Brown, these coasters are made from crushed mirror and pearlescent glitter set in resin.
This Kufara African print blanket is a beautiful multi-purpose present that can be used all over the home. It is handmade from cotton and fleece so its super cosy for the winter!
This stag decoration is a gorgeous statement piece for any room, all year round. The wooden stag head has been covered in dazzling African wax print (Ankara) fabric, making it a unique handmade gift.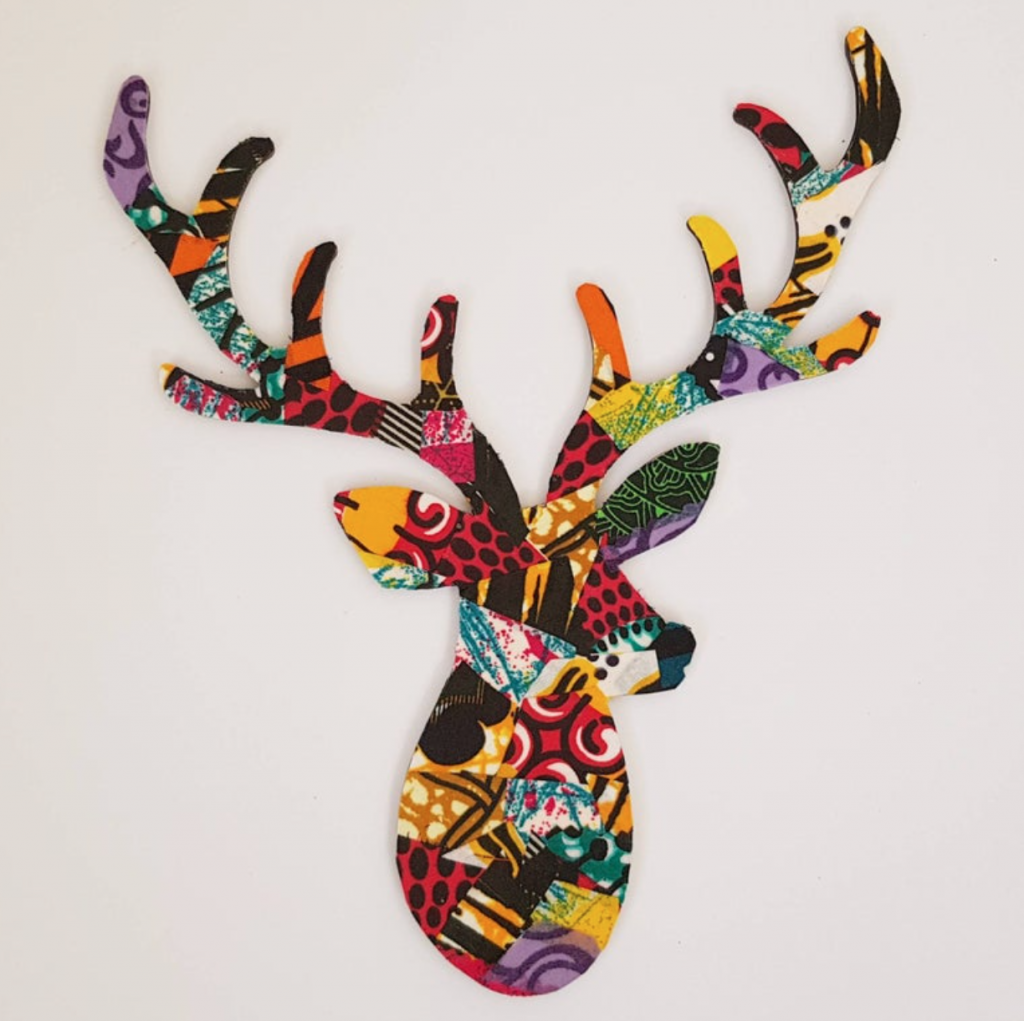 Art
This lovely line print of a woman with an Afro is the perfect gift for any home. It is available in different colours to match the decor of the room it will hang in.
This abstract moon phase art print has been made from an original hand-painted gouache picture by artist Helina Bassey. The neutral colours make it a gorgeous gift for anyone's wall, even your own!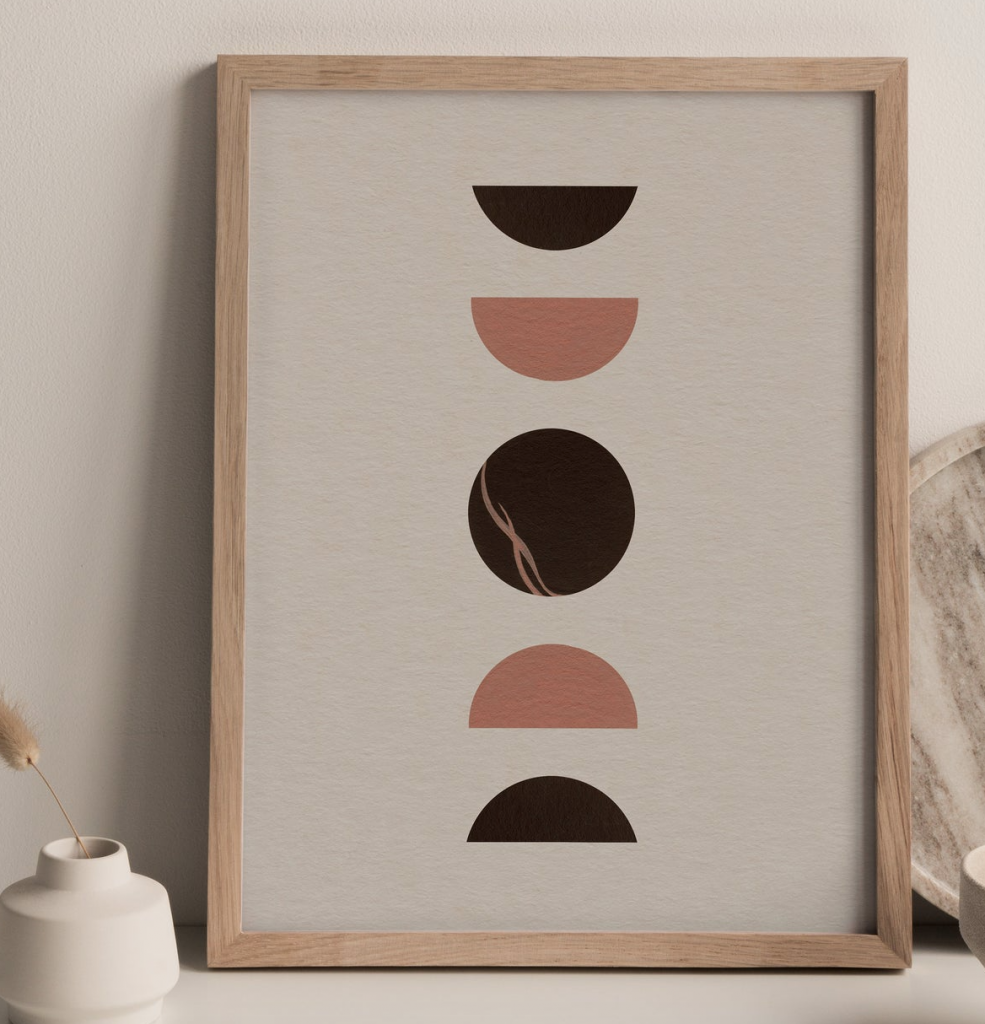 If you want to give a personalised gift, then consider a digital portrait for someone special! You can choose if you want your colourful illustration on a plain background or on rays. It is up to you if you want to get the portrait printed, put on a greetings card or made into a file to share online.
Food
Odi from Krazi Kakes sends out freshly made cakes in a jar every Monday. They are the perfect gift for cake lovers and they come in raspberry white chocolate, Biscoff, cookies and cream, vanilla, nutty nutella and pecan cinnamon flavour.
These traditional-style Christmas cards come in 4 different scenes. They can be blank inside or you can add your own personalised message, free of charge!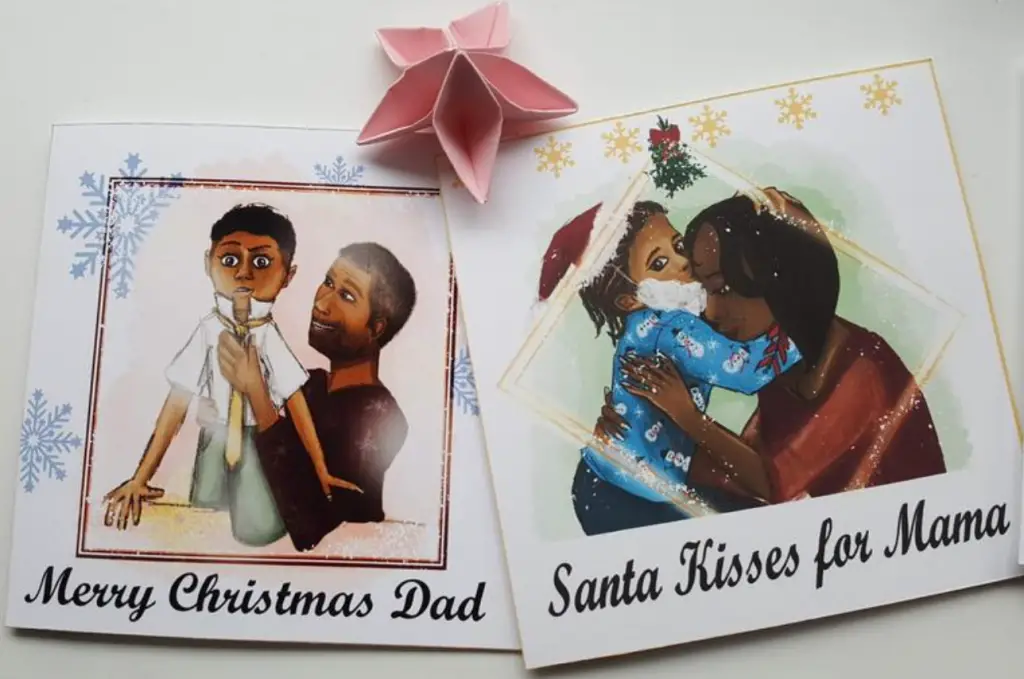 Naturally, this guide is not an exhaustive list of all of the black-owned businesses on UK Etsy as shops are created all the time. There are many more shops that I will feature in the future, but I'm always happy to listen to recommendations so please drop them in the comments below!
For even more ideas then check out these Etsy Editor's Picks from Black businesses around the world. For more Christmas inspiration then take a look at Etsy Editor's Picks Christmas gift guide.
If you love your purchase, then don't forget to leave them a review or to post on social media to help spread the word! Remember to use the hashtags #StandWithSmall and #Blackownedbusiness so that other people can find them.
Read more like this:
Pin this for later: