The UK has long had problems with systemic racism and white supremacy, so it isn't surprising that many talented Black British authors have written some great books about it. In a time when race is still not the mainstream conversation that it should be and when black history (and others) is siloed away instead of integrated into our textbooks, self-education is taking on a renewed importance.
We're reticent to speak about race in the UK, a cowardly stance that doesn't serve anyone and we need to create our own basis for discussions. It's not up to Black people to educate others who aren't Black about race and history so this is why I've compiled this list. I've seen many lists that focus on racism in the U.S. but we know that racism is expressed differently here.
Anyone who has lived on this island knows that British culture has its own nuances and these books are a great headway into tackling the injustices within our shores. This is not an exhaustive list by any means, but it's a good place to start. We know that without justice, there is no peace for the Black community – so get reading!
There are no affiliate links in this article, but consider donating to one these UK anti-racism charities if you can.
11 books by Black British writers about race and history in the UK
1. There Ain't No Black in the Union Jack by Paul Gilroy
There Ain't No Black in the Union Jack was published in 1987 and Paul Gilroy's criticisms of race not being taken seriously in the UK still ring true today. This classic book explores the political and cultural treatment of race and racism with an updated introduction by the author to reflect on time passed since publication.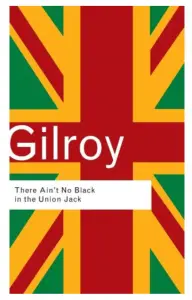 2. Feminism, Interrupted: Disrupting Power by Lola Olufemi
Feminist writer Lola Olufemi goes deep into feminism which is an essential part of discussing race in the UK. Olufemi boldly explores consumerism, state violence against women, reproductive rights, transmisogyny, sex workers and gendered Islamophobia to seek out justice for all women within these pages. She is completely unafraid to look for a world of gendered liberation as well as what it takes to get there.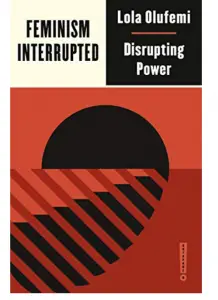 3. Why I'm No Longer Talking To White People About Race by Reni Eddo-Lodge
Why I'm No Longer Talking To White People About Race is the first book I read dedicated to speaking about race in the UK and it's a great place for anyone to start their reading. Eddo-Lodge takes an academic approach to race and intersectional feminism, making each chapter is an essay in itself.
On the 16th June 2020, she became the first Black British author to top UK's best-seller list which basically proves her point that so many white people do not want to discuss race in the UK, perhaps until this movement.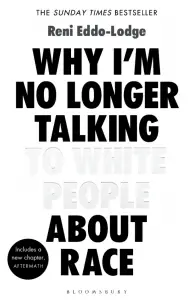 4. I Am Not Your Baby Mother by Candice Brathwaite
Candice Brathwaite asserts from the first page that she is not your baby mother in her brilliant debut book about navigating Black motherhood in Britain. The shocking fact is that Black women are 5 times more likely to die in childbirth than white mothers in the UK.
Brathwaite experienced this firsthand when she nearly died from childbirth due to institutional racism within the NHS when her symptoms were ignored, leaving her with a dangerous infection. I Am Not Your Baby Mother is an honest retelling of the hurdles that she faced having her first child and still experiences today. She also discusses how she used blogging as a tool to change the white face of motherhood with her campaign to Make Motherhood Diverse.
5. Natives: Race & Class in the Ruins of Empire by Akala
Recommended by prominent writers Benjamin Zephaniah and Candice Carty-Williams, Akala charts his life from being racially profiled on the streets, right through to the sexual objectification of Black men and women in Natives.
It is a biography and a study all in one as it traverses race and class in the British Empire. Akala is a hugely acclaimed musician, activist and cultural commentator as well as the brother of Ms Dynamite so its no surprise that this book has been a runaway success.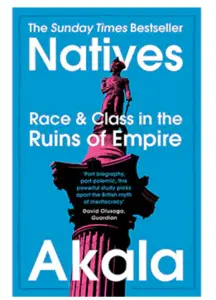 6. Me and White Supremacy by Layla F Saad
Layla F Saad created an Instagram challenge #MeAndWhiteSupremacy to get people to own up to their own racism and thousands of people did the work as a result of her prompt. She's an immensely dedicated and impressive writer, teacher and changemaker who educates about becoming actively anti-oppression and recognising privilege. It's very much a workbook to guide the reader through the experience of 28 days of anti-racism work. She asks that people bring with them their truth, love and commitment to making it happen.
7. Black and British by David Olusoga
David Olusoga made a TV show about being Black and British: A Forgotten History for the BBC and he's garnered a lot of fans as a result. He is respected as being a historian with a forensic approach to his research, consulting genetic and genealogical research, original records, expert testimony and contemporary interviews to create this book. It's all here for you from Shakespeare, the Romans and Medieval times. All you need to do is open it up.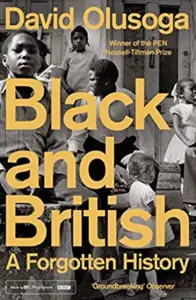 8.
Slay In Your Lane: The Black Girl Bible
by Yomi Adegoke and Elizabeth Uviebinené
Yomi Adegoke and Elizabeth Uviebinené are best friends and writers who interviewed many successful Black women in the UK, from BAFTA Award-winning director Amma Asante, British Vogue publisher Vanessa Kingori and Olympic gold medallist, Denise Lewis. Slay In Your Lane covers all aspects of life, from education to work to give vital insight into the lives of Black women in the UK today.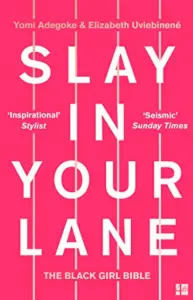 9. Brit(ish) by Afua Hirsch
Afua Hirsch is a prolific journalist, former barrister and anti-racism advocate who has brought her great brain into the publishing sphere to further educate us. Brit(ish) is a study of her identity as a mixed-race woman with Ghanaian and Jewish ancestry growing up in the UK.
The book is about her experiences accompanied by the unacknowledged and disturbing truth about the impact of the British Empire. Facts that are hidden in plain sight every day and the reason that statues are being torn down across the country.
10.
Familiar Stranger: A Life Between Two Islands by

Stuart Hall

Stuart Hall grew up in Jamaica while it was a British colony before working to the UK to study at Oxford. He met many thinkers and political figures along the way, as cultural theories and movements were emerging from post-war Britain. Against that landscape, he tells his stories of race, class and identity, picking up from the great thinkers before him and paving the way for those that would come afterwards.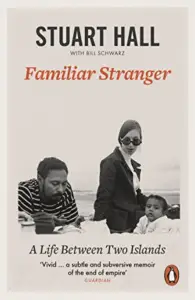 11.
Mother Country: Real Stories of the Windrush Children
by 
Mother Country is a fascinating series of personal accounts from the Windrush generation featuring David Lammy, Lenny Henry, Corinne Bailey Rae, Sharmaine Lovegrove, Hannah Lowe, Jamz Supernova, Natasha Gordon and Rikki Beadle-Blair. This collection is curated by journalist and head of editorial at gal-dem, Charlie Brinkhurst-Cuff. 
In the words of MP David Lammy – "The story of Windrush, is, like any other, a story of humanity. Of life, love, struggle, hope, misery, success and failure." He went on to say that it has been neglected by the media, which is why it's so essential that these stories are now told.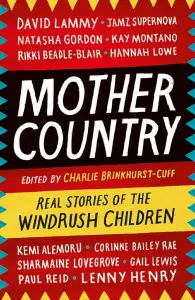 Which are your favourite books from this list? Share your recommendations and learnings in the comments below!
Pin this for later: