If you're visiting Langkawi Island and you want to get a taste of Malaysia's incredible wildlife, without going to Borneo then this is the guide for you.
I found some beautiful creatures in Langkawi with very little cash and just a bit of effort, all without even going in the sea!
We started our wildlife adventure by going on a tour to the mangroves, but we found lots of animals just by travelling around the island by moped as well.
As we were here for 2 days, we spend one day on a tour of the mangroves and the other doing a loop of the entire island to visit the city of Kuah and the beaches.
Be careful in the sea as sometimes there are box jellyfish around so always read the signs and check before you go in.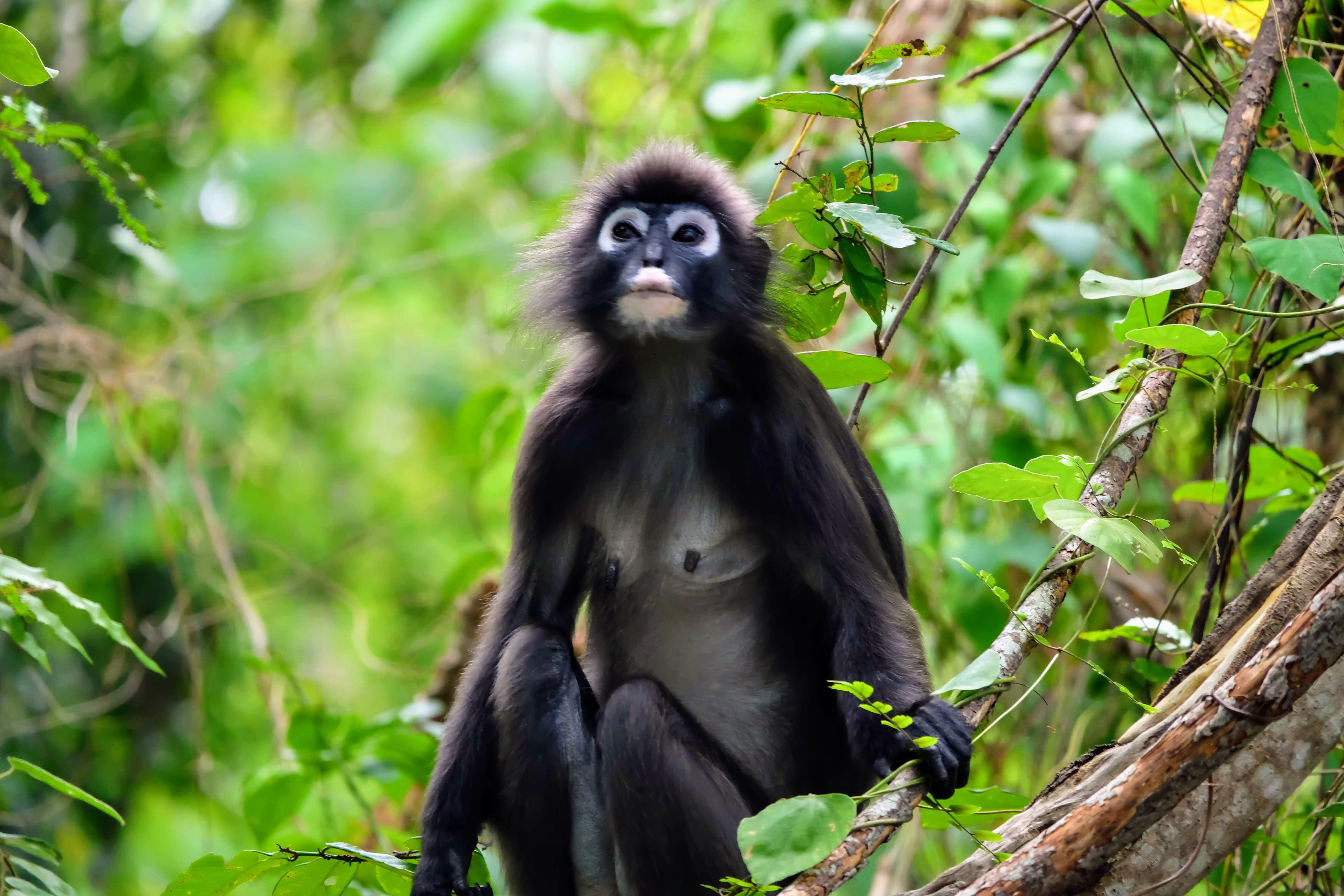 This post may contain affiliate links
I recommend starting off at Tanjung Rhu beach in the North of the island as that is where the mangroves tours set off from and there are usually dusky leaf langurs here. If you're on a bike, you can stop and photograph them as they are beautiful creatures.
Mangrove tour
The first stop on the mangrove tour is the fishing farm where they have various fish in nets that you can look at. If you've been to Halong Bay in Vietnam, it's a bit like the fish farms there.
They even demonstrate how archerfish like these ones catch their food by squirting water at it. They let my boyfriend hold a boxfish as well which was a bit random!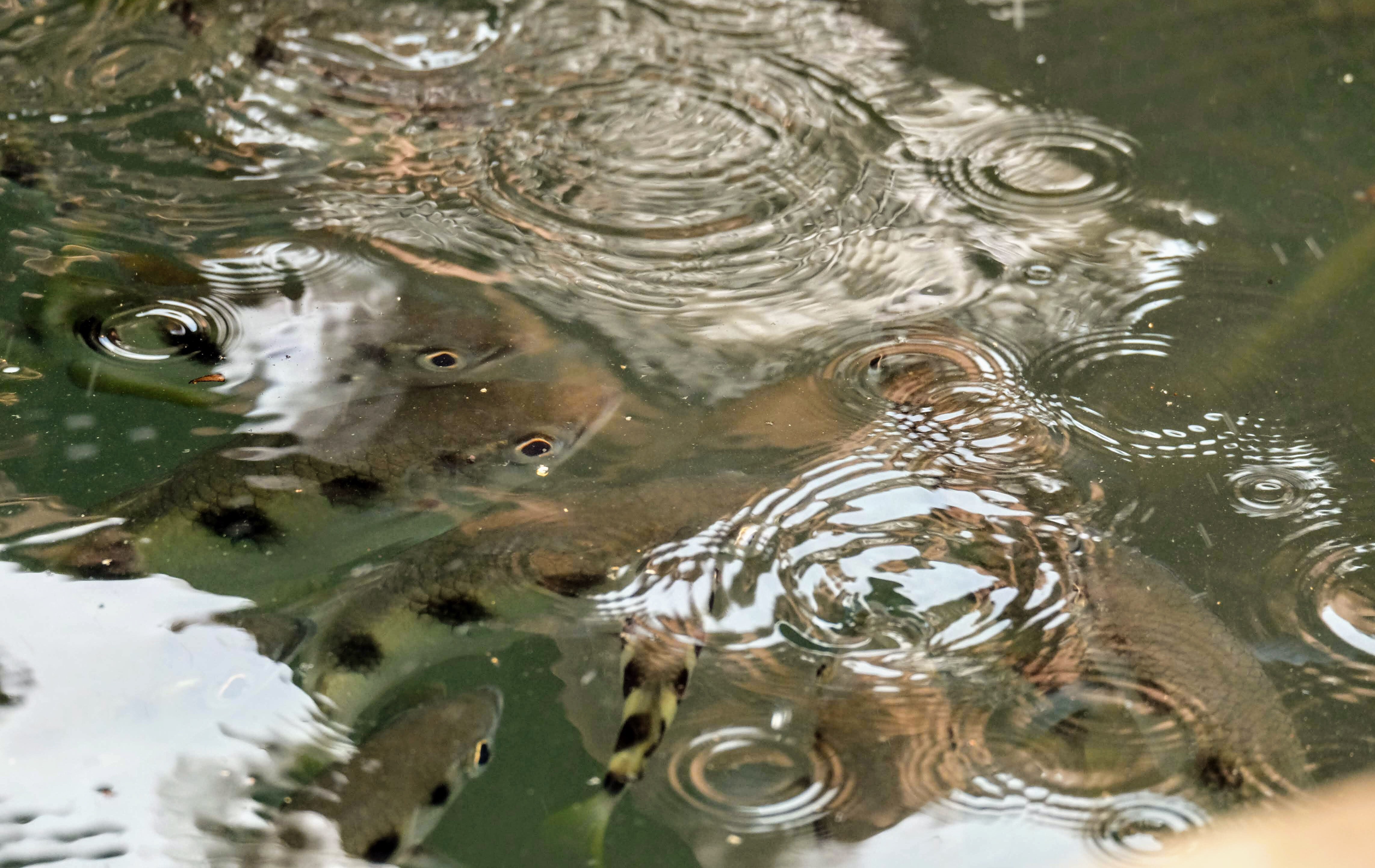 As well as fish, there are friendly rays like this leopard whipray and a massive stringray and a zebra shark that you can stroke if you want. Some of the fish do bite so be careful.
You eat your lunch at the fish farm and we saw dolphins pass us while we were there so keep your eyes peeled!
Once we got on our boat for the mangroves, we saw a Malayan monitor lizard and you can find these all around the island.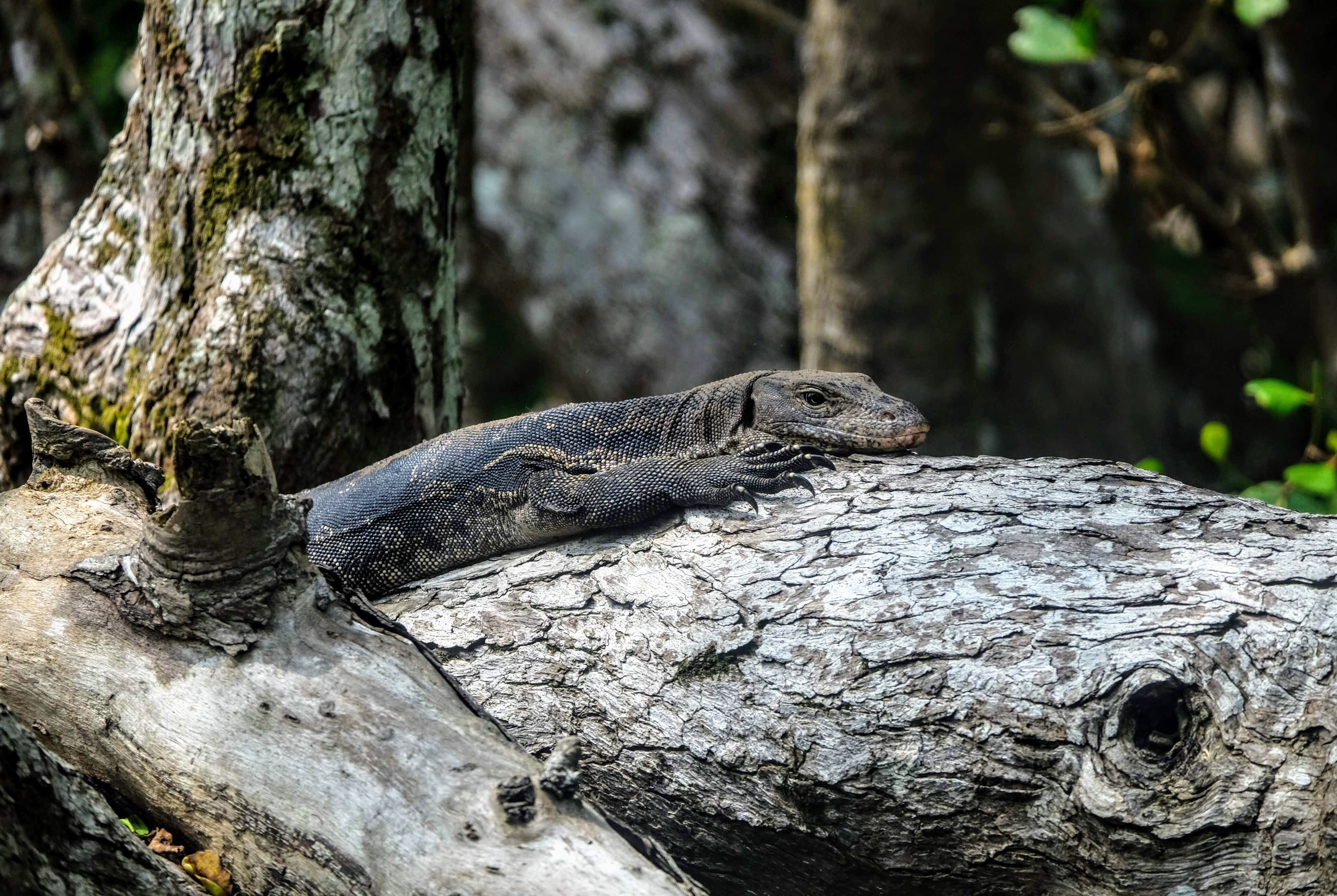 Eagles and kites
One of the most magnificent birds that you'll see in the mangroves is the massive white-bellied sea eagle which you can't help but notice!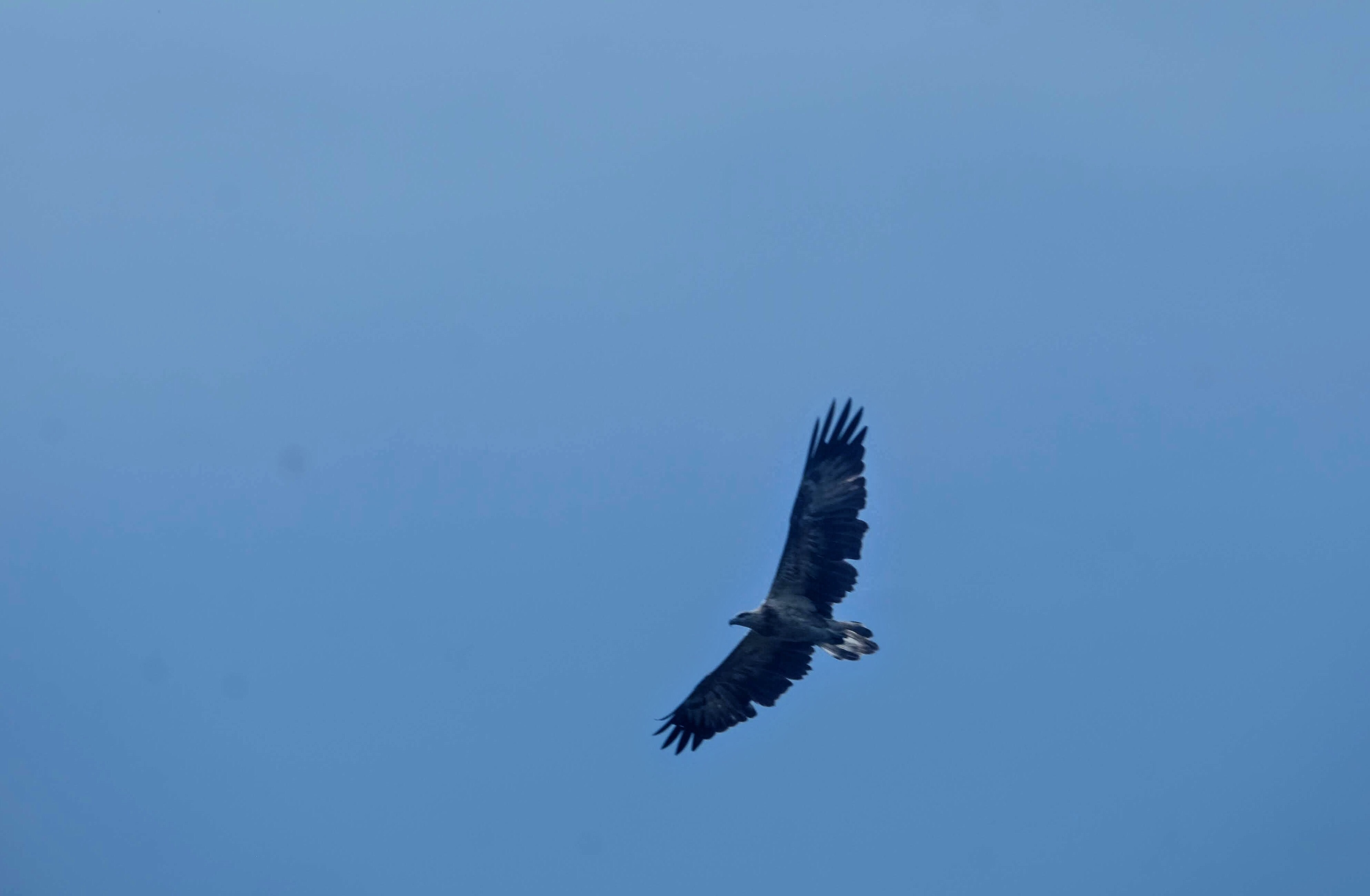 The eagles usually join the numerous chestnut and white-coloured Brahminy kites who swoop around hoping to get fed by the boats.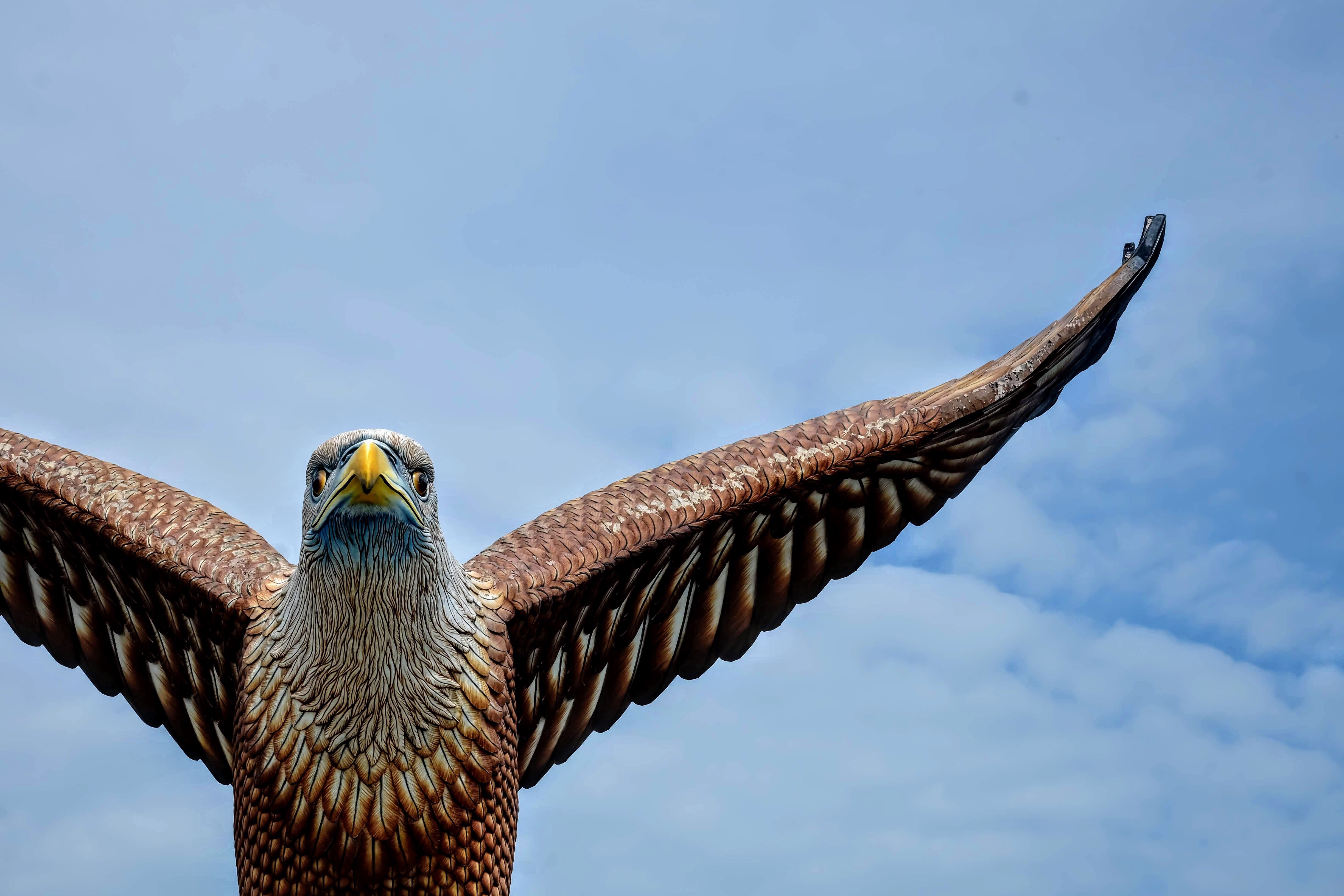 There is a Brahminy kite statue in the capital of Kuah, but it called an eagle despite not actually being an eagle! So now you know.
The guides on mangrove boats are good at spotting wildlife like this mangrove pit viper hiding in the leaves!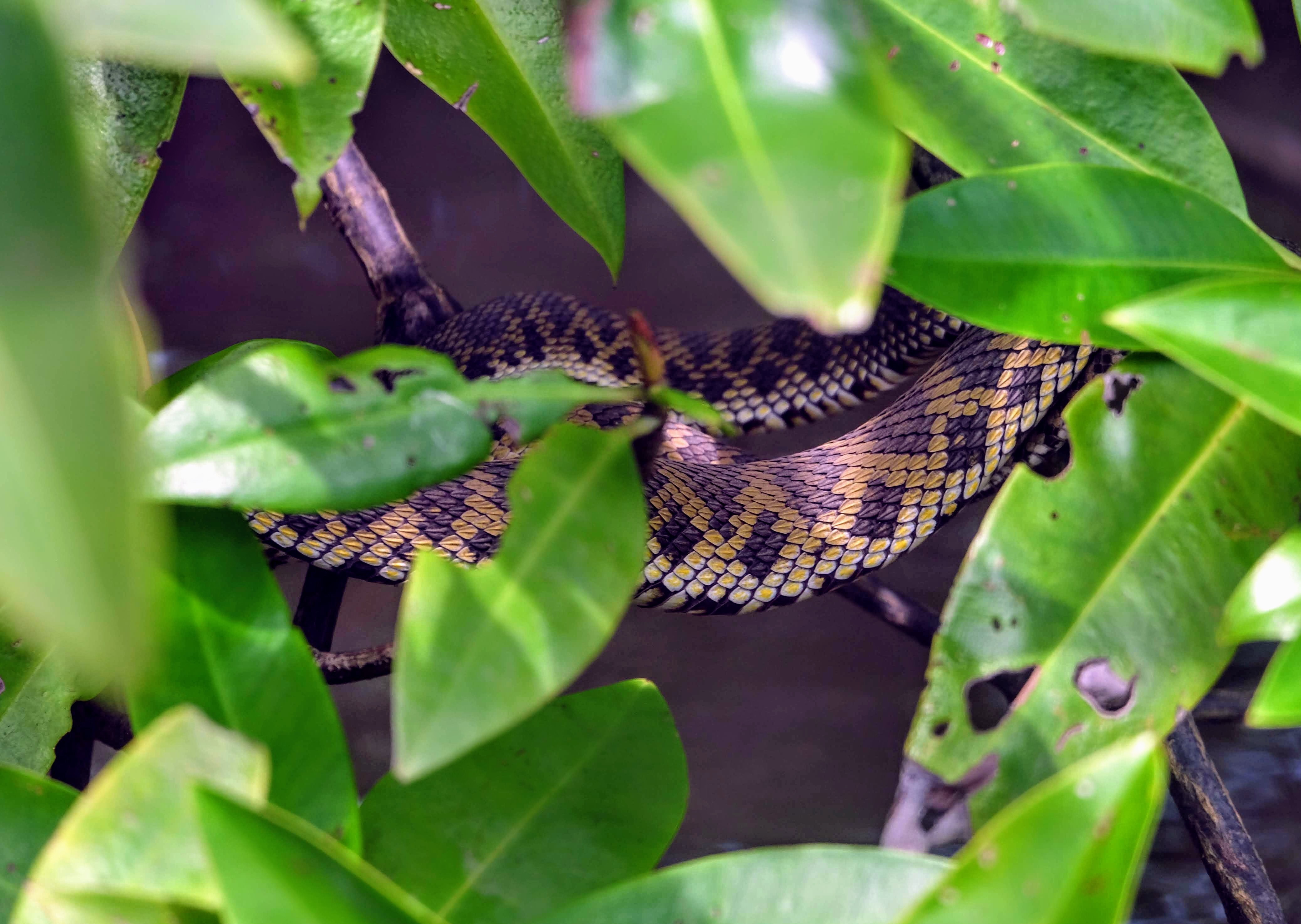 We also saw a collared kingfisher but I didn't manage to get a photo of it. If you're very lucky you'll see flying lemurs known as colugos but we didn't.
Swimming macaques
One mammal you're guaranteed is the long-tailed macaque.
There are some people that feed the long-tailed macaques here, so don't be surprised if they swim to the boat. One even sat on my knee, even though I wasn't feeding them, so be aware!
Bat cave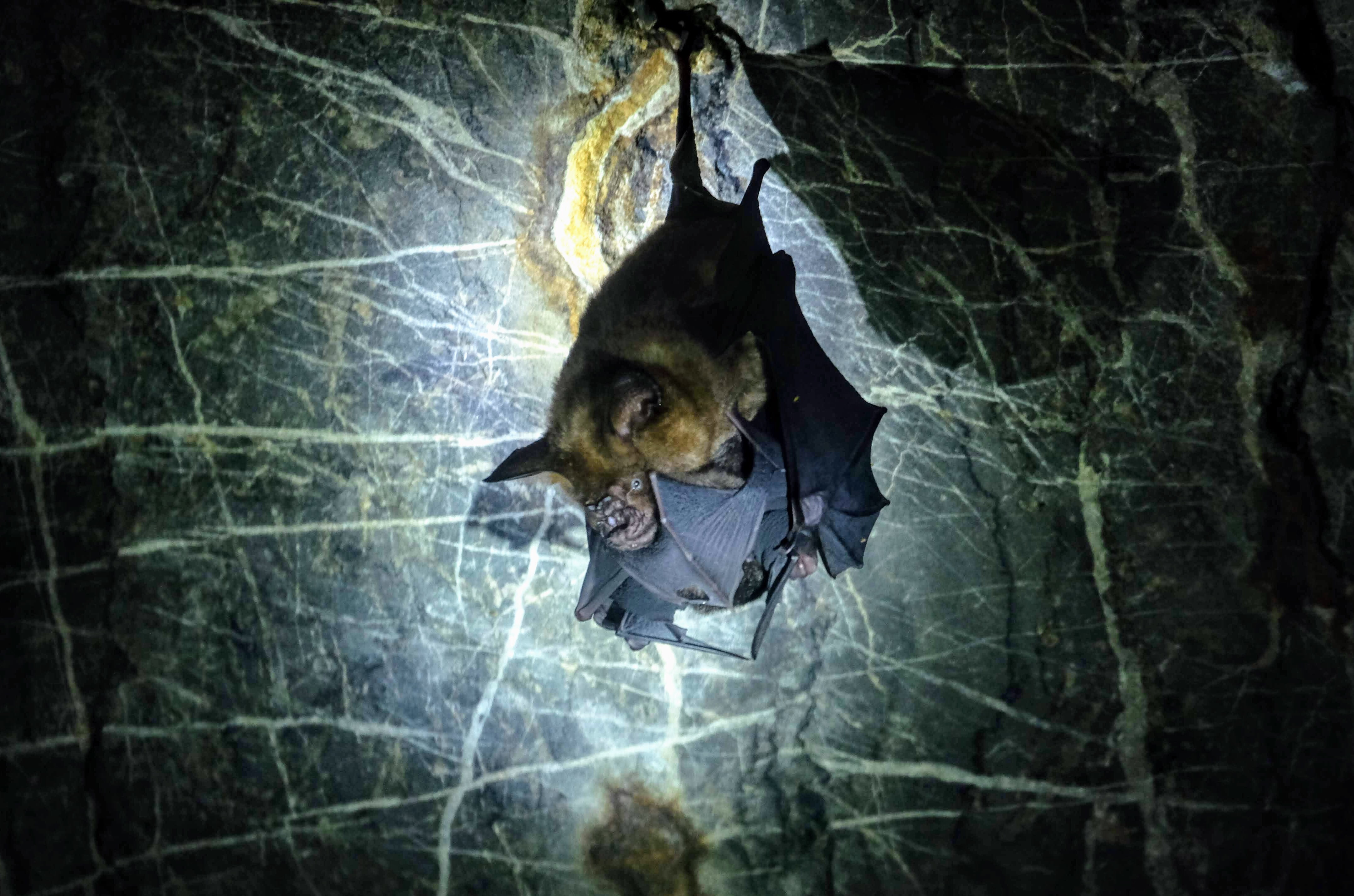 We couldn't go into the crocodile cave as the water was too high, but we did go into the bat cave and we were rewarded with bat oral sex! When you're visiting the bat cave you pay 2RM entry and you can hire a torch, but be careful of the monkeys there as they are aggressive!
Marine life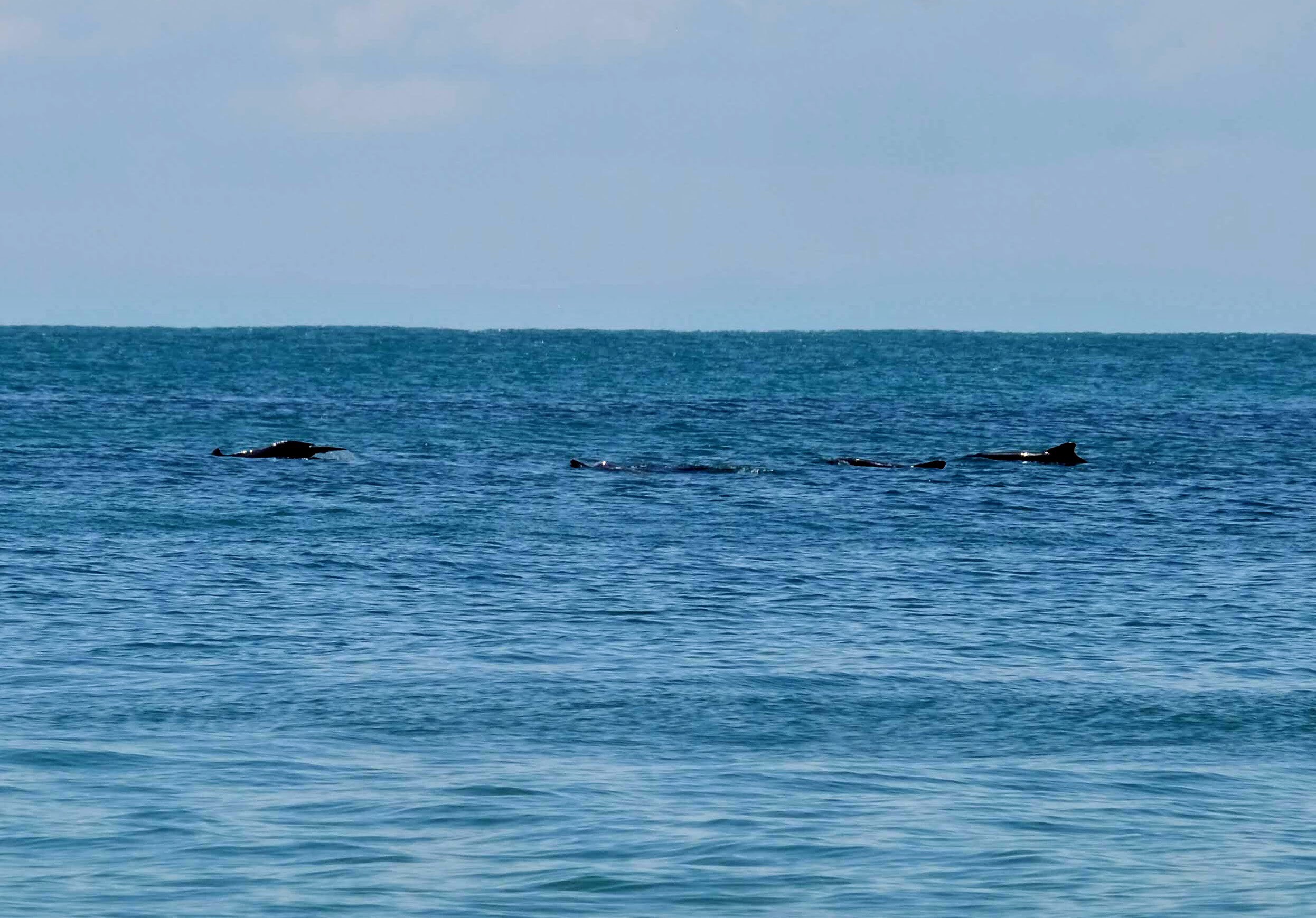 I really recommend taking a trip to Skull Beach (Pasir Tengkorak) in the Northwest of the island because we saw a whole pod of dolphins go past us. Continue east to Shark Bay and you may see actual sharks there as we did but they were too far away for a good photo.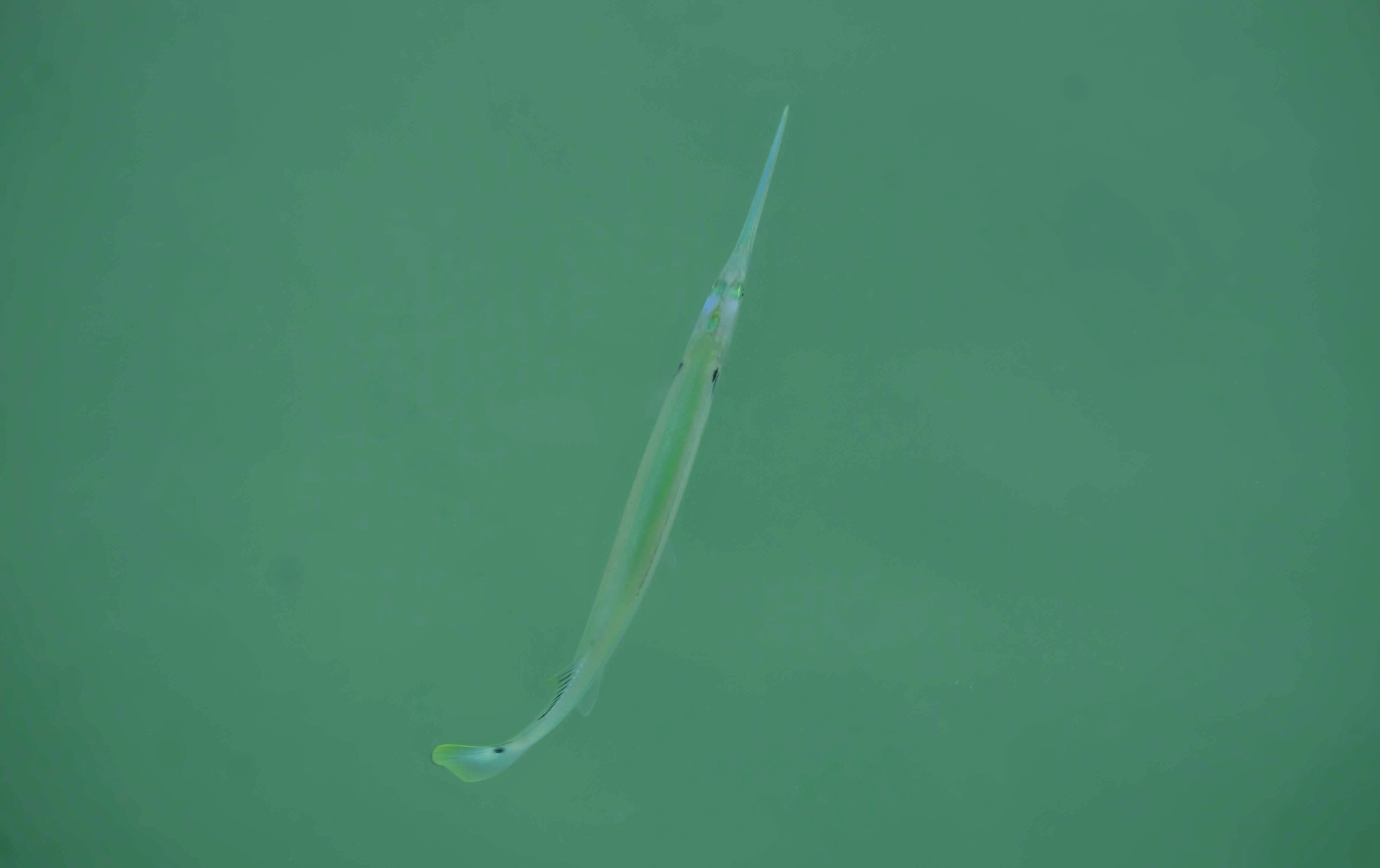 You can see lovely marine life from the shore and even from the eagle monument at Kuah, as I saw these beautiful rainbow-coloured spotted needlefish.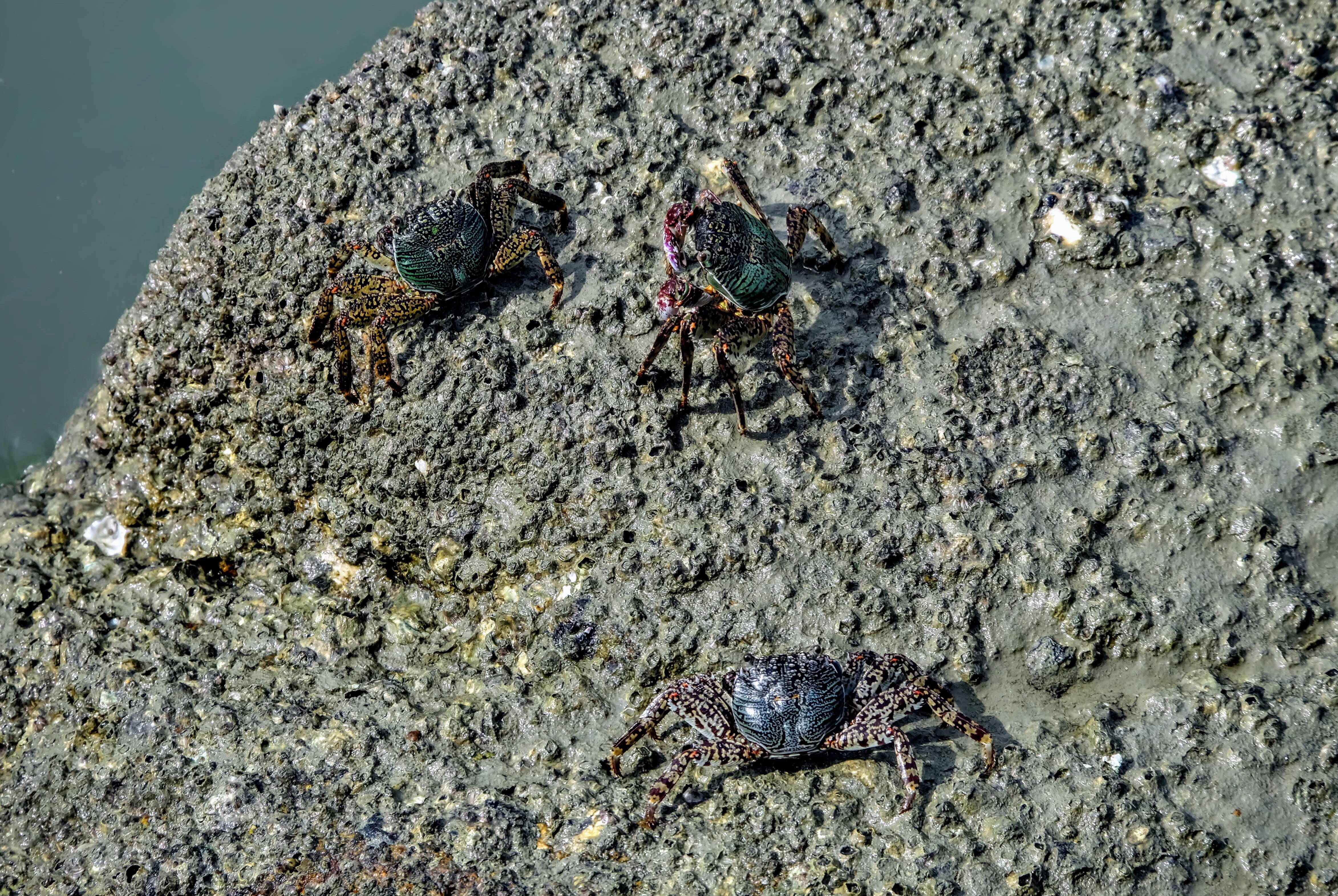 At the same spot I saw these red-legged crabs running all over the rocks but I couldn't identify the species.
Urban wildlife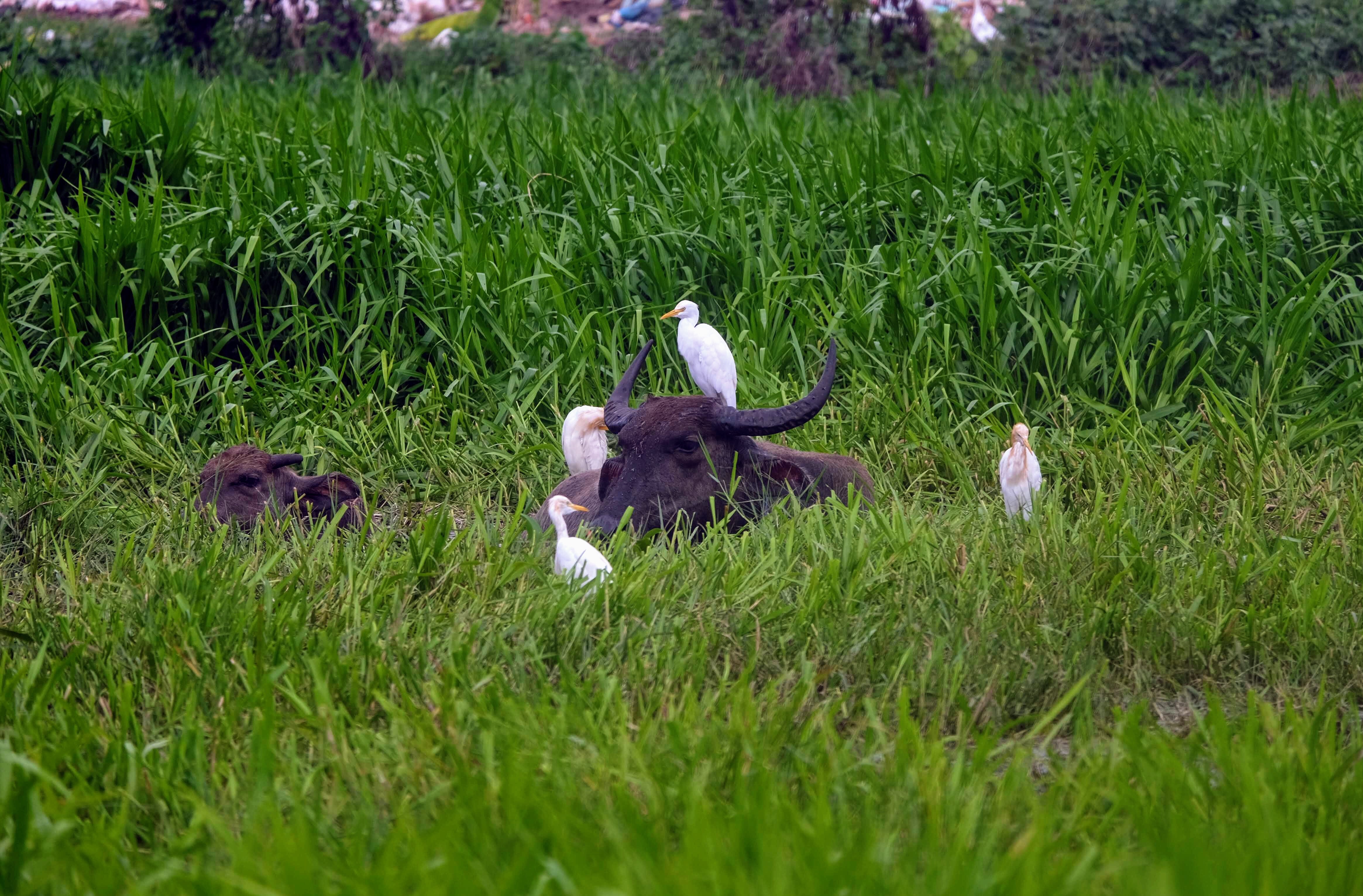 Even when you're in your hotel (ours was at Pantai Cenang) then you'll still see wildlife, especially birds! I saw these cattle egrets gathered around a water buffalo and it's offspring.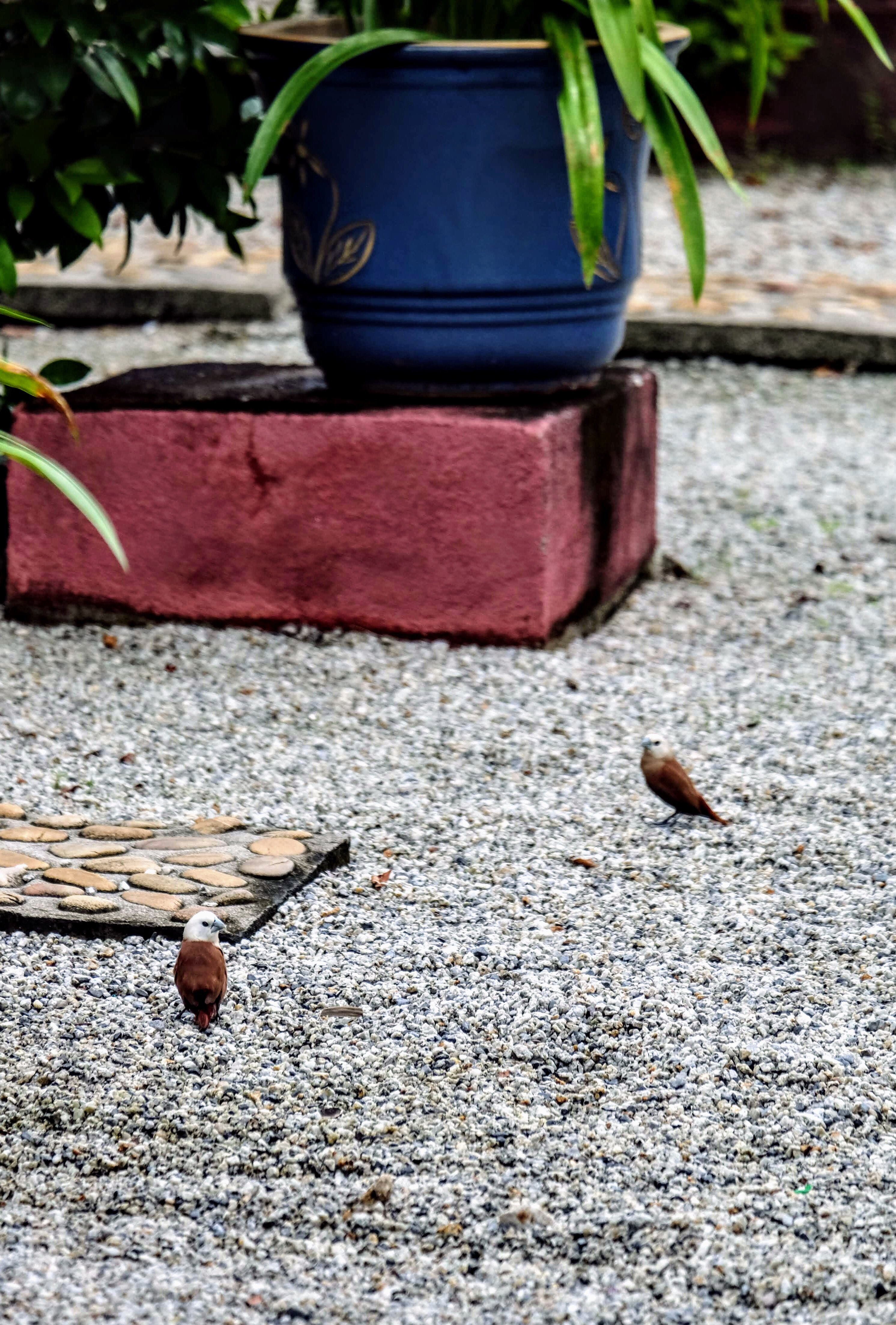 Inside my hotel courtyard, I saw white-headed munia and a juvenile pied hornbill in the tree so never stop looking!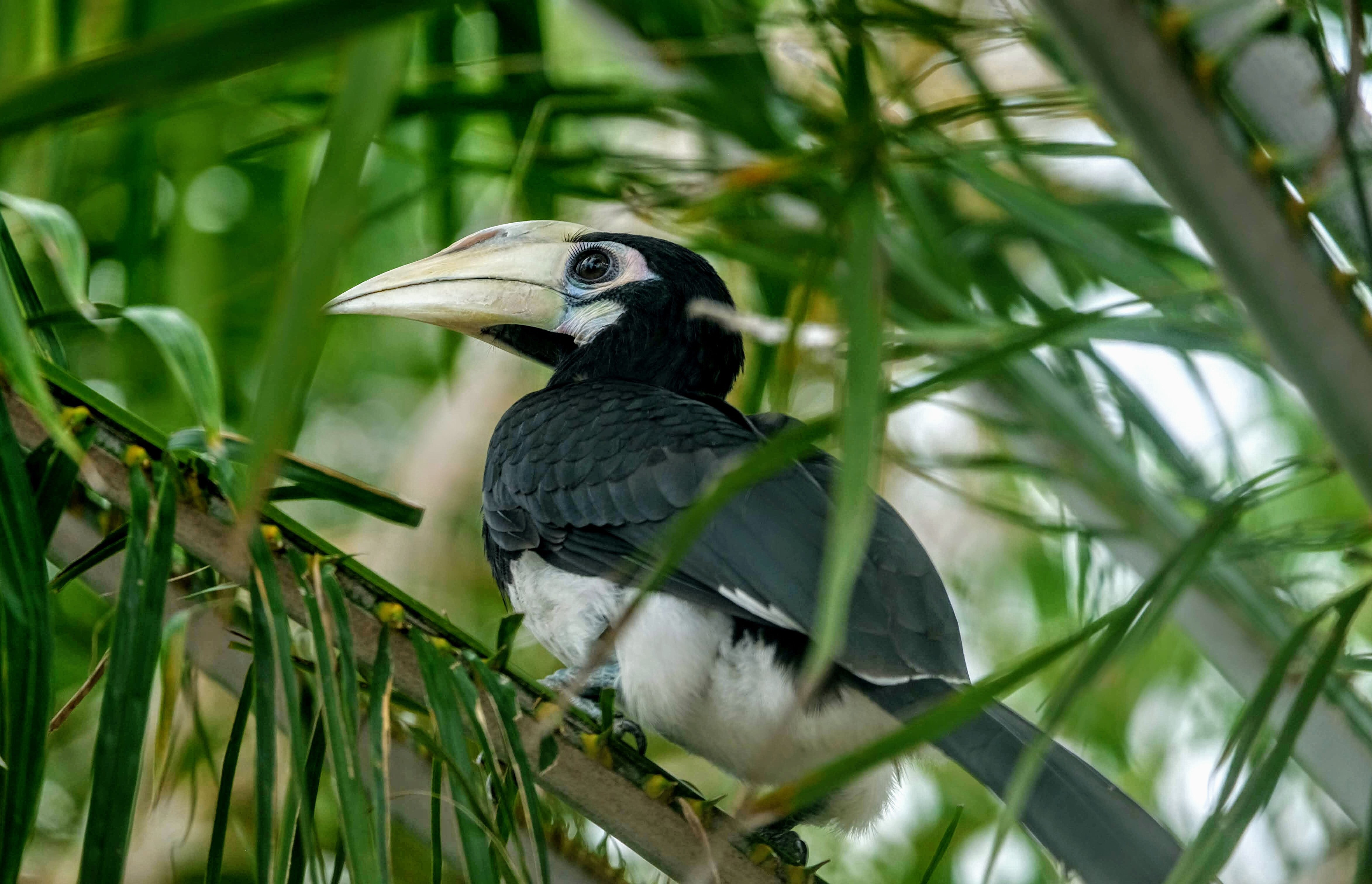 I hope this article proves that Malaysia's rich natural heritage goes beyond Borneo, and you can see wonderful wildlife everywhere, including Kuala Lumpur.
Have you been to Langkawi Island? Did you see any wildlife here? Share your sightings in the comments below!
Check out hotel deals and reviews in Langkawi on Tripadvisor:
Pin this for later: