Luang Prabang is the most romantic place to visit in Laos, if not the whole of Southeast Asia, so it's the perfect place for travel couples. There are pretty sights, nature, food and culture which is everything you need to feel the romance.
*This post may contain affiliate links*
Here are my top 7 romantic things to do with your partner in and around beautiful Luang Prabang:
1. Swim in a waterfall
Kuang Si waterfall is perfection and easily the most wonderful waterfall that I've seen Southeast Asia.
Come early to beat the crowds, either by renting a motorbike or by one of the songthaew shared taxis that go from the centre. It takes about 30-40 minutes to get here and the roads are quite good.
Once you get here, it costs 20,000 Kip to get in and there are several pools that you can bathe in so bring your swimmers! You can also hike to the top of the waterfall which takes about 40 minutes in total but gets very slippy. Be aware that the water is cold and the fish will bite at your feet! It's incredibly beautiful though.
2. Meet the bears
Another great thing about the waterfall is that you can visit the Tat Kuang Si bear sanctuary while you're here. The bears have been rescued from the illegal wildlife trade and its free to visit when you've paid for the waterfall. It's a great cause and they're expanding due to rescuing even more wildlife, including civets and pangolins so it's well worth donating to if you can.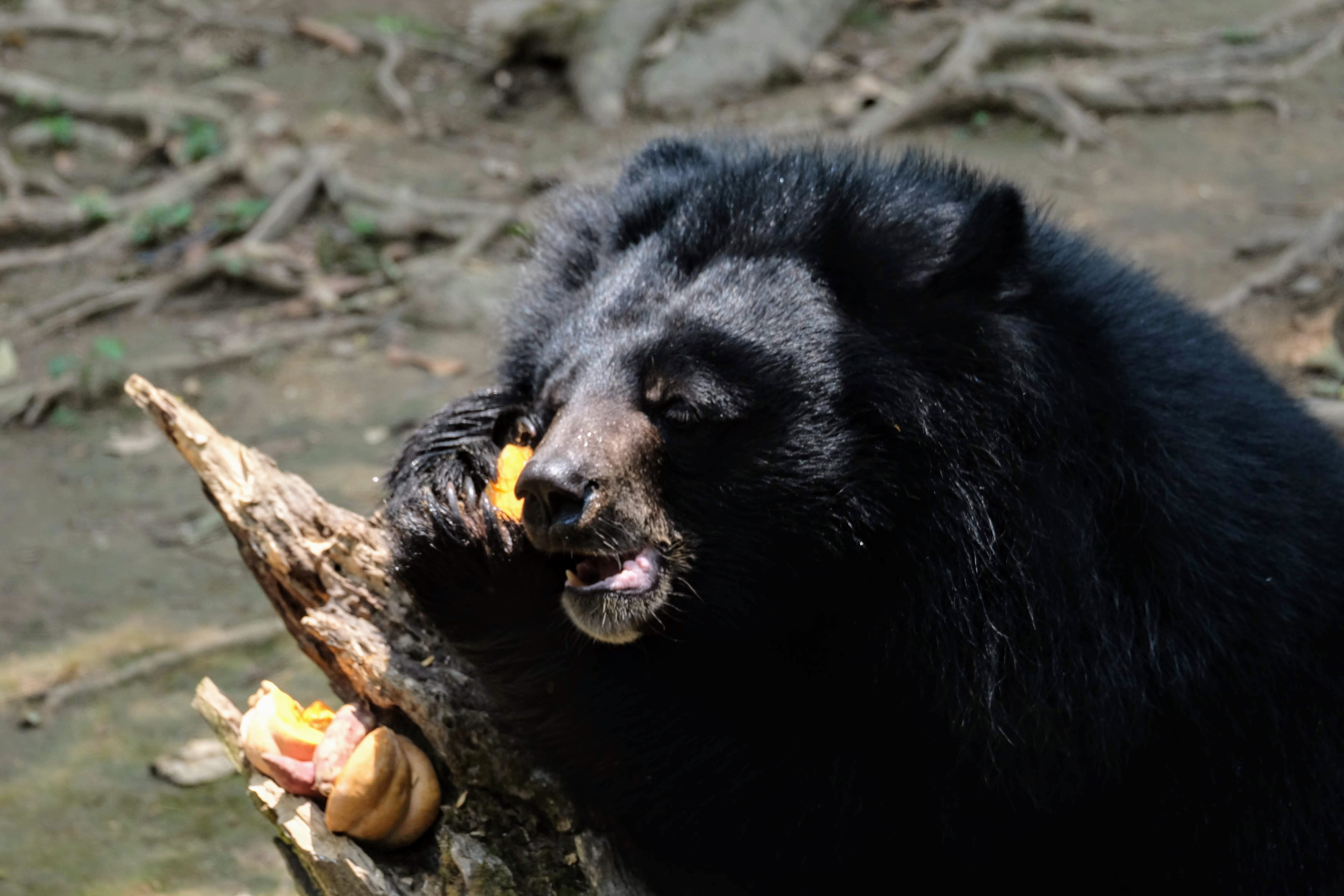 3. Take in the sunset river views
Down by the river is beautiful and it's a wonderful way to get into the rhythm of Laos life as it's where the Mekong and the Nam Khan rivers meet. You can get a coffee, a Beerlao or a smoothie and watch the sun go down over the mountains.
In the early evening you can even see fireflies in Laos, and there's a bamboo bridge that you can cross to the other side. You can climb Mount Phousi in the centre of town and get wonderful views from there too.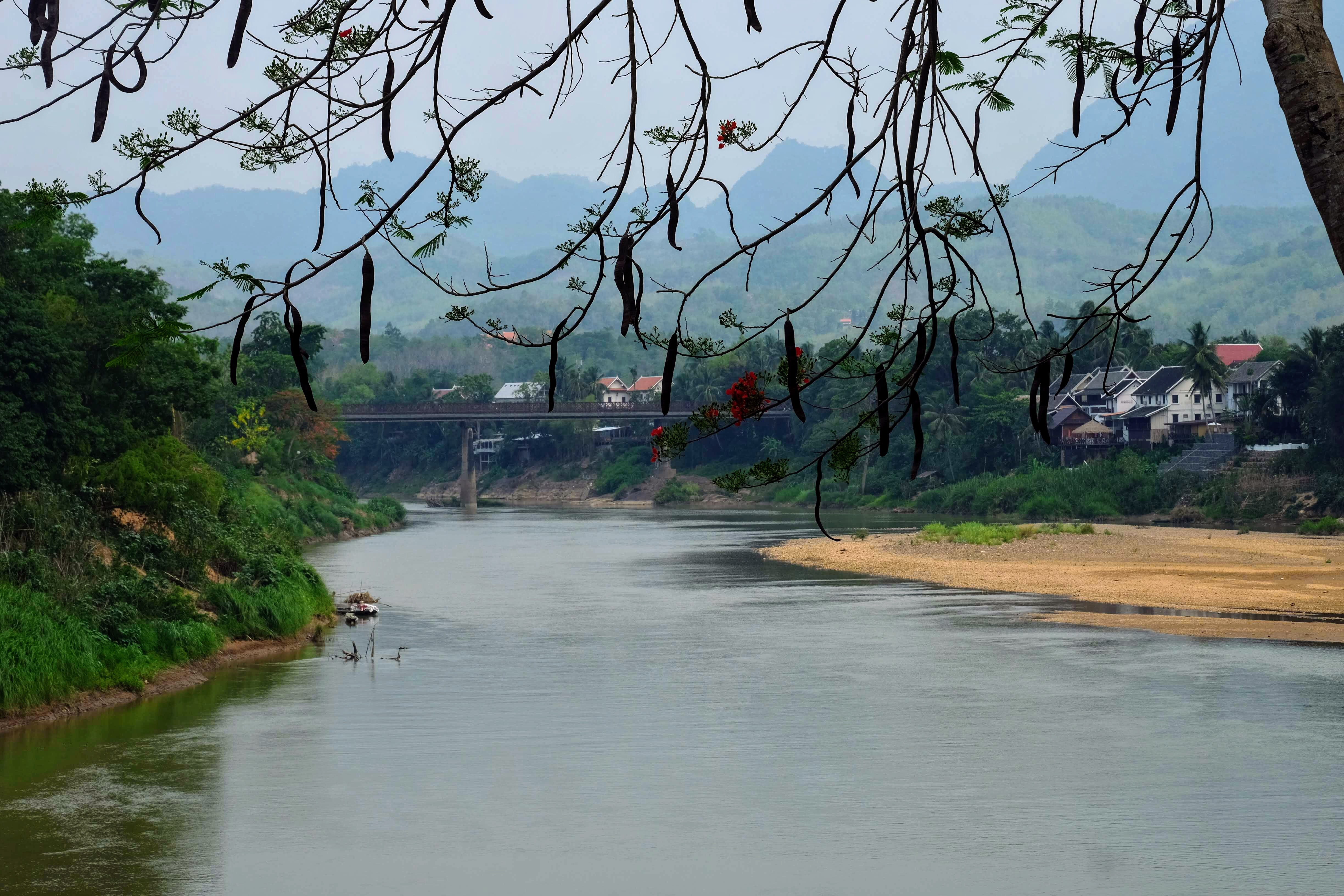 4. Eat, drink and be merry at the night market
Luang Prabang's night market is where you can grab cheap and delicious food as well as any souvenirs that you want to pick up along the way. There are starters, mains and desserts as well as copious cold beer so it's a great place to learn about Laotian cuisine. It's on the main Sisavangvong Road and kicks off at 6pm.
Best street food to try in Luang Prabang.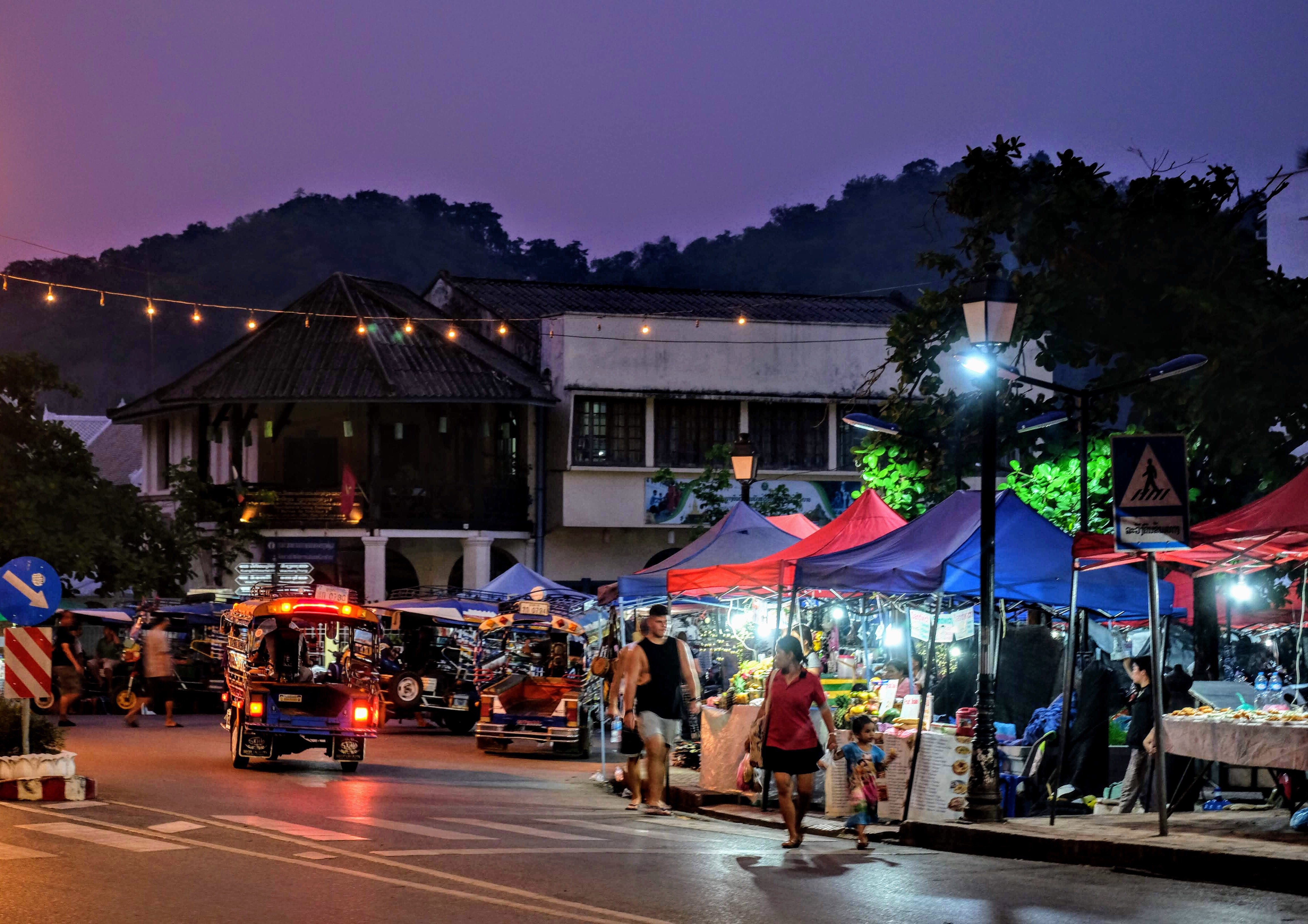 5. Learn about history in the museums and temples
Luang Prabang has a few museums and temples to visit, but one of the most important is the UXO Visitor Centre, about 5 minutes walk from the centre of town.
It's a great charity to support as the problems with unexploded ordnance in Laos are massive, and you can buy things made with ordnance and watch videos here.
To cheer you up afterwards, you can visit the Royal Palace museum opposite Mount Phousi or one of the 33 gilded temples that you can find here, complete with monks in resplendent robes.
If you're interested in Buddhism and like getting up early then find out about giving alms respectfully to the monks in this guide.
6. Stroll the romantic streets
The way to truly appreciate the romance of Luang Prabang is to wander the beautiful and quiet streets. I can not recommend it enough, it does get very hot in the middle of the day though, luckily there are loads of cafes to shelter in.
A guide to the best coffee shops in Luang Prabang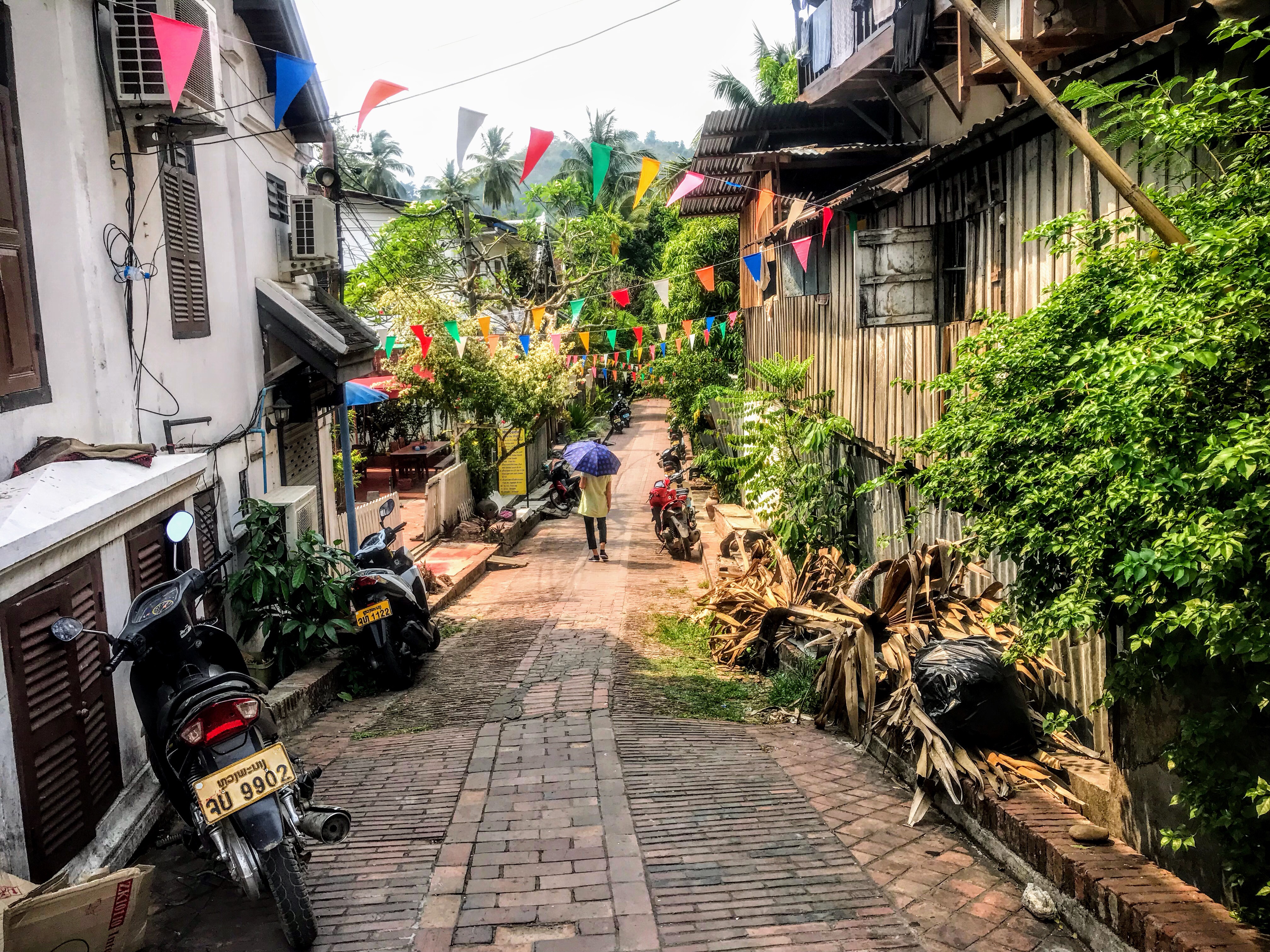 7. Taste Buffalo ice cream
The Buffalo Dairy Farm is just outside of Luang Prabang, on the way to the waterfall and it's a social enterprise that you can tour around. The tour teaches you all about the animals and the work they do here, renting out buffalos to help the community. There is a cafe so you can eat their delicious ice cream as well as coffee, cake and other goodies to support them. It's very rich and very good.
Luang Prabang ticks so many boxes for me, in terms of travelling as a couple. It's so laid back with wonderful views, food and countryside with nice accommodation and people. A fantastic city to get away from the bustle of the rest of Southeast Asia and get romantic.
Have you been to Luang Prabang and did you feel the romance? Let me know your favourite thing about the city in the comments below!
Shop the guidebook:
Pin this for later: