Ho Chi Minh City or the artist formerly known as Saigon is a popular city to visit in Vietnam, especially for those going to Phu Quoc Island, Da Lat, Hoi An or Mui Ne.
I could write you a travel guide all about the things to do in HCMC but I've seen so many travel blogs that forget to mention certain things, that I wanted to share my whole experience!
Read: 9 best apps for travelling Southeast Asia on a budget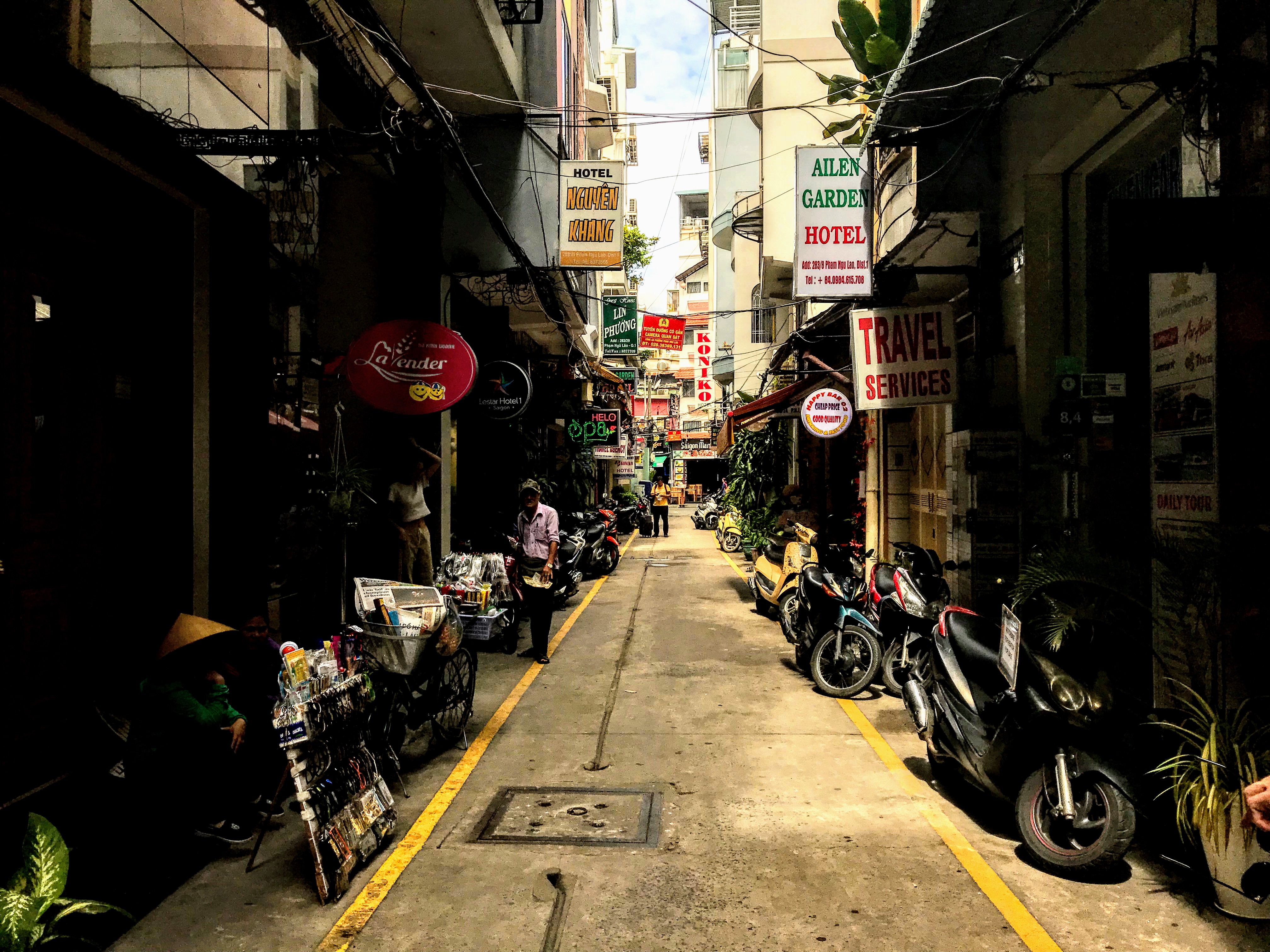 This post may contain affiliate links
Here is the good, bad and the ugly about backpacking in Ho Chi Minh City in Vietnam:
We had the worst introduction to Ho Chi Minh City when getting from the bus stop to our hostel. I was walking through a puddle to avoid traffic in my sandals and it was full of used hypodermic needles floating around. It was a public health issue if ever I've seen one and hard to believe in such a modern city.
One of the best things about HCMC as a backpacker, is the great accommodation, even on a budget. We stayed at Funny House which was a lovely place near to Bui Vien and close to the top city sights.
Check TripAdvisor for reviews and discounts:
We were well versed in seediness at this point, having been to dodgy tourist areas all over the world but Bui Vien is something else. BV reminded me of Bangkok 15 years ago, when tourism really started to take off and the sex industry followed.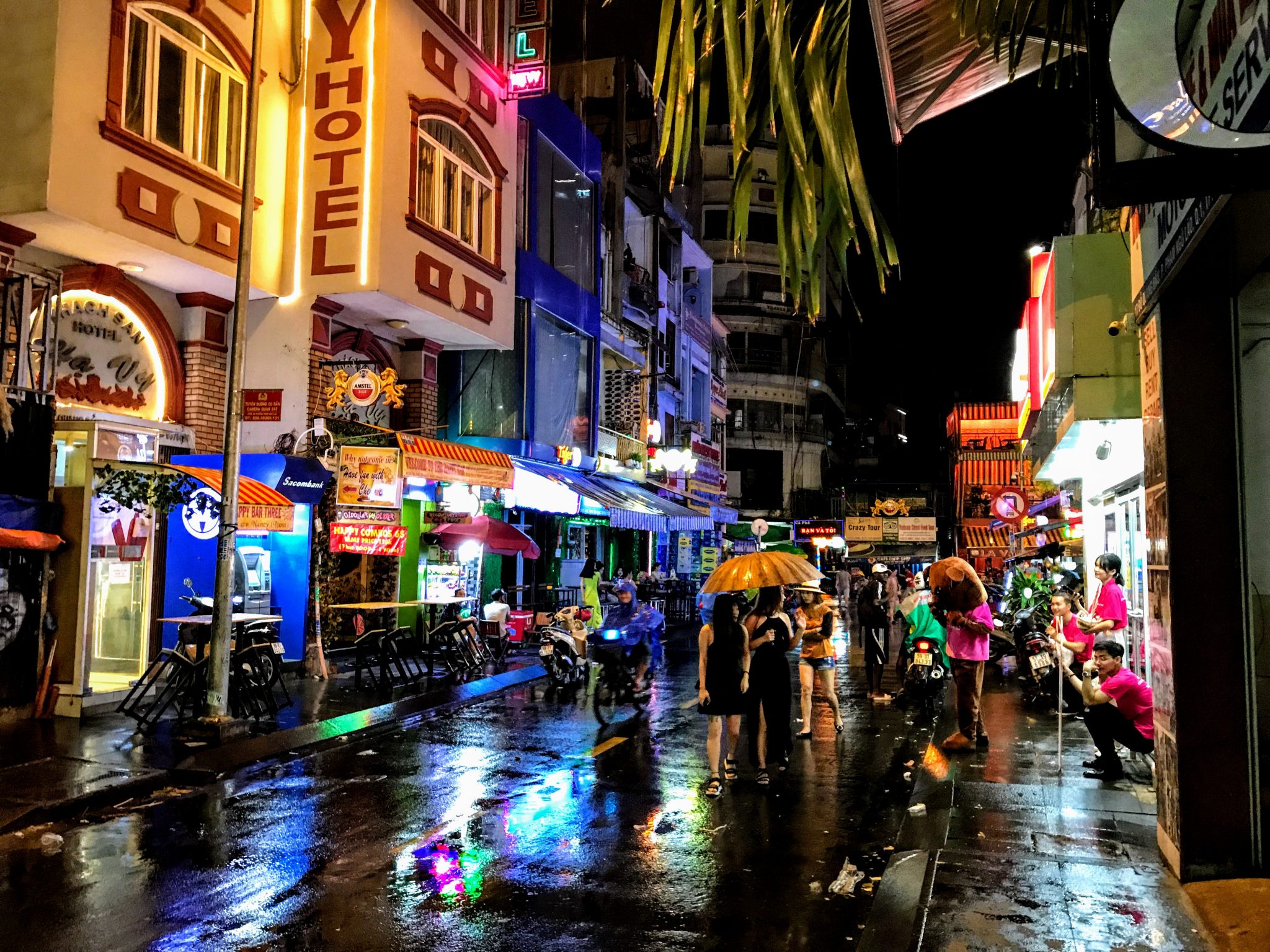 The bars rely on putting attractive women in the windows to get tourists in, when people are here for lots of reasons that don't involve sex. It's incredibly reductive and not representative of Vietnam at all.
There are some nice places to eat around BV and we ate some great Lebanese for change (even though Vietnamese food is beyond incredible). We grabbed a snack at Little Hanoi Egg Cafe (I went rogue and had an egg hot chocolate) and we saw a huge rat run past us. No surprise that they get so big, as there is so much food to scavenge from the streets.
Read: 7 mind-blowing coffees to try in Vietnam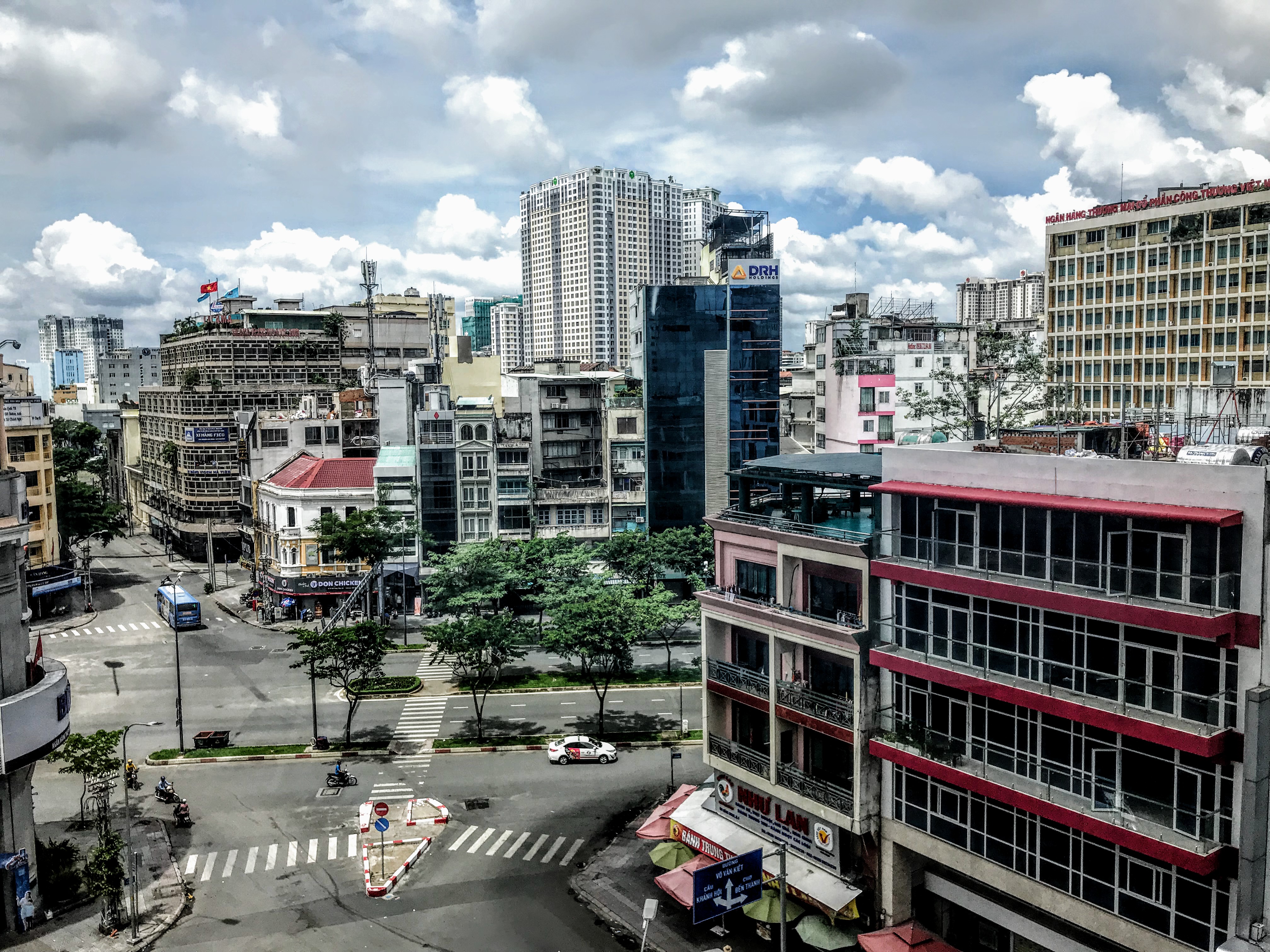 We took ourselves on a tour of the main city sights which was quite easy from where we were staying. HCMC is rapidly turning into a modern city of skyscrapers, popping up everywhere as position themselves to be a powerhouse of Southeast Asia. I have no doubt that they will succeed – but it means they move further from the traditional hubbub that is so easy to find in Hanoi.
I'm a big fan of Hanoi as I loved the entrenched culture and chaos of it all. HCMC seems to be shedding some of that in honour of international business and tourism.
Read: Taking a Vietnamese vegetarian cooking class in Hanoi, Vietnam
Luckily, HCMC has so much history that you can still interact with it, like the post office, the Reunification Palace, Notre Dame Cathedral and the War Remnants Museum.
On the way to the War Museum, I was walking separately to my boyfriend and some shoeshine men accosted me, one grabbing my arm. Again, this was a new one for Asia, as to have a man grab you in the street is highly unusual. My boyfriend told them to fuck off, and they swore back at him but the idea that they thought they could behave that way is troubled me.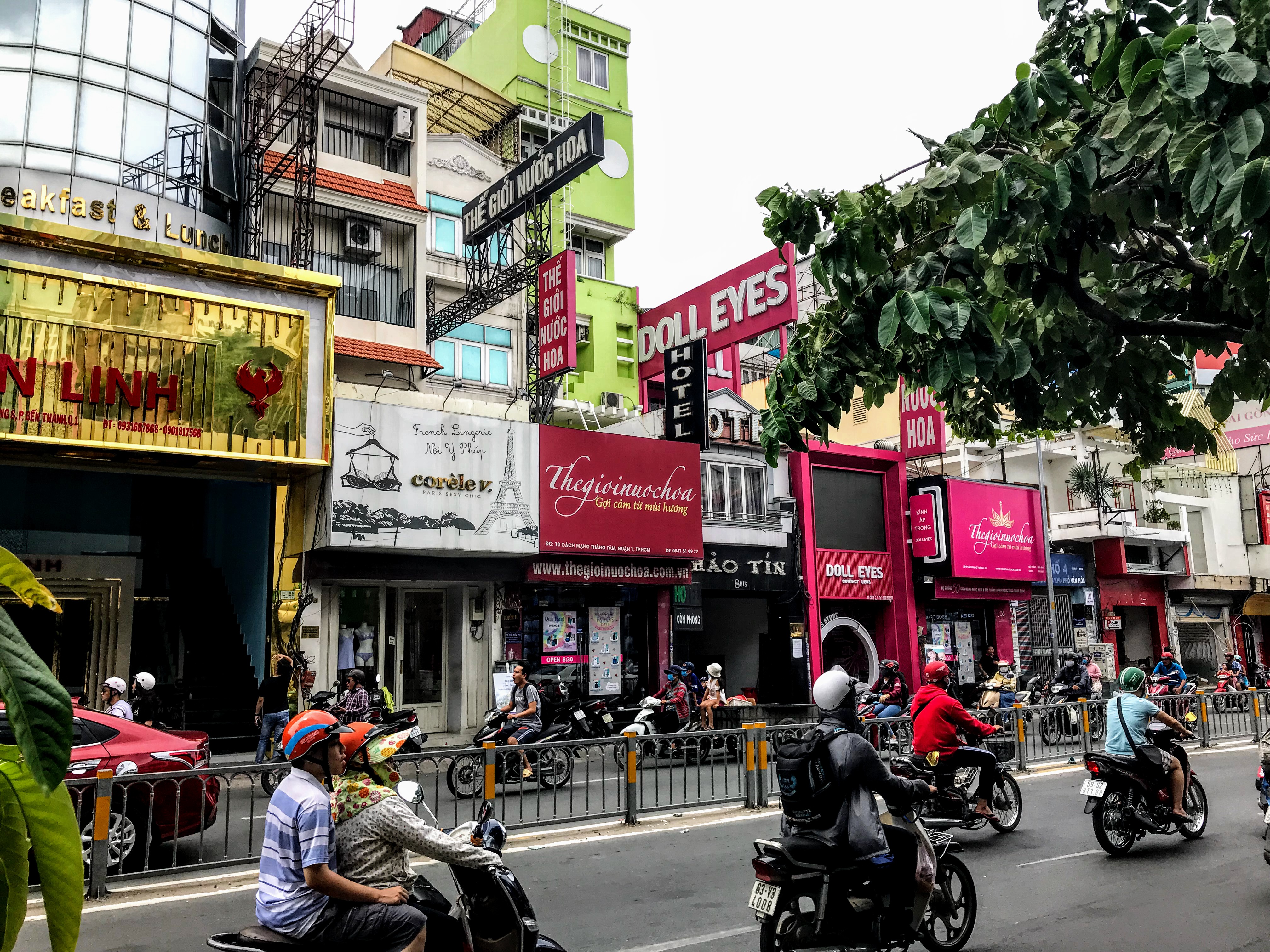 HCMC is one city where communism and capitalism really collide. Nowhere is this more evident than in the Cafe Apartments, flats on Nguyen Hue originally used by shipworkers that are full of illegal businesses that keep being threatened with being shut down.
Nearby is the Saigon Opera House where they put on elaborate productions – when we walked past they were having a load of foliage delivered. Seeing one of these fancy productions is £23 for the cheapest seats which is incredibly elitist.
Much more expensive than operas in Eastern Europe or other shows around Southeast Asia. Needless to say, we didn't go. Prohibitively expensive art is unusual in Asia and so it's a great shame that it exists here.
Read: Your guide to watching a traditional water puppet show in Vietnam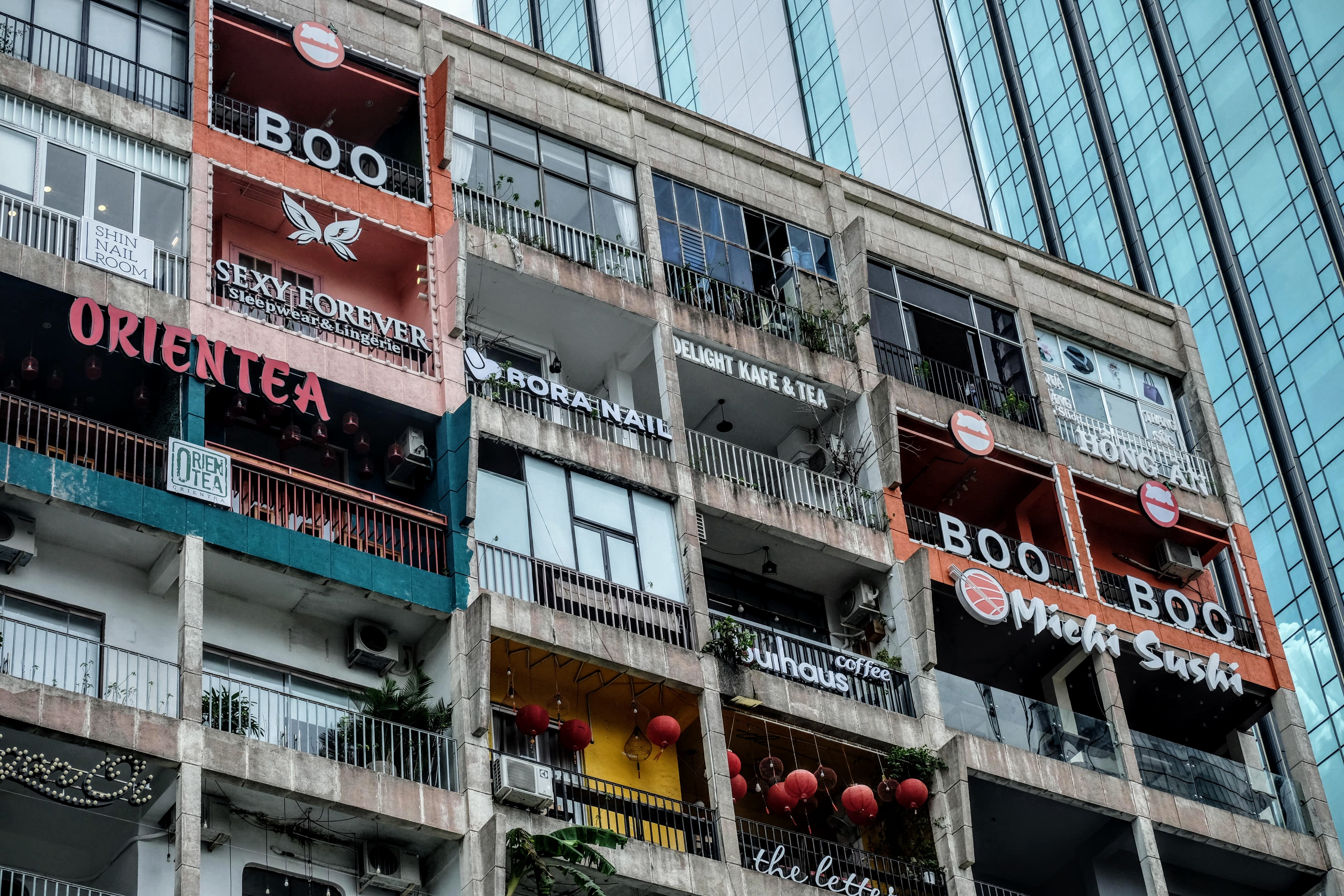 I was fascinated to see HCMC, Vietnam's southern city that is giving itself a makeover, yet hopefully not at the expense of its heritage. It had such an interesting history and while it hasn't quite found its way with international tourism, I hope that it will.
HCMC has loads to offer so needs to know we're here for the experience and not for the small pockets of sleaze. It is so much more than that. It's an exciting place to be and one to watch in the future.
Have you been to HCMC? What was your experience of the city? Share your stories in the comments below!
Pin this for later: