Central Vietnam is one of the most wonderful areas of Southeast Asia and there are loads of fascinating things to do in Hue, Da Nang and Hoi An.
There is history to be explored, beaches to visit, delicious food to eat and beautiful streets to stroll around – what's not to love?
Ways to save money in Central Vietnam:
Hire a moped for day trips (if you know how to drive one, otherwise don't!)
Eat from Banh mi (baguette) stands, night markets and Circle K supermarkets.
Fill up your water bottle at refill points.
Enjoy free attractions and temples.
Walk or cycle around cities.
Drink Bia Hoi (fresh beer) as it's incredibly cheap!
Check for reviews and deals on TripAdvisor when booking budget accommodation.
This post may contain affiliate links
Here is the list of the ultimate things to do in Central Vietnam on a budget:
Hue
I loved Hue, it was the first place we visited in Vietnam and it is a great city with loads to do, a fascinating history, delicious food and a wonderful location next to the Perfume River.
It's a lovely place to explore on foot, and you can see the Perfume River for free as well as the famous Thien Mu Pagoda and the car of Thich Quang Duc.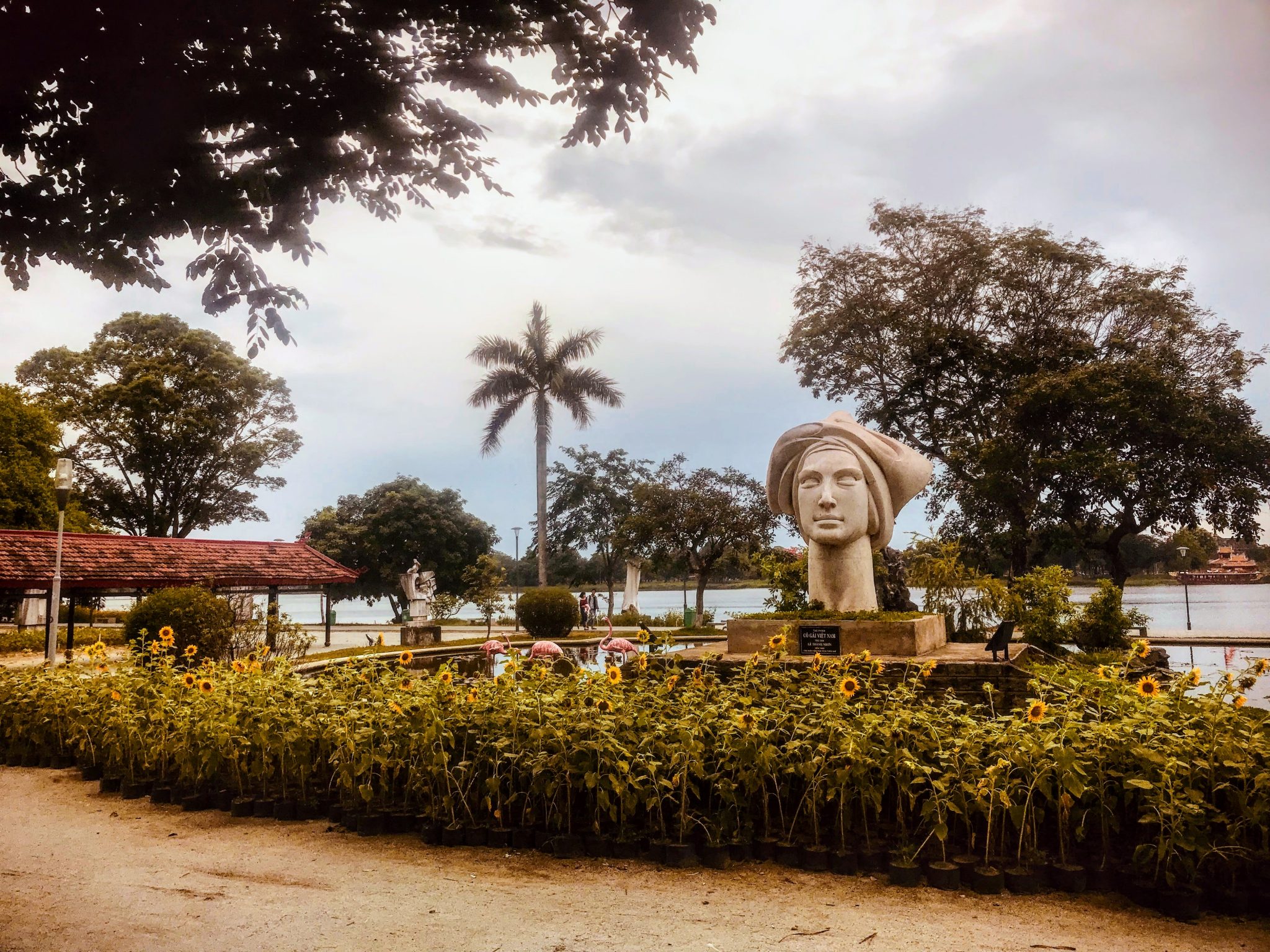 The most famous sight is the City Complex featuring the Imperial and Forbidden Purple City, a UNESCO Heritage Site built by the Nguyen Dynasty. It's a big place, so it takes at least half a day to explore.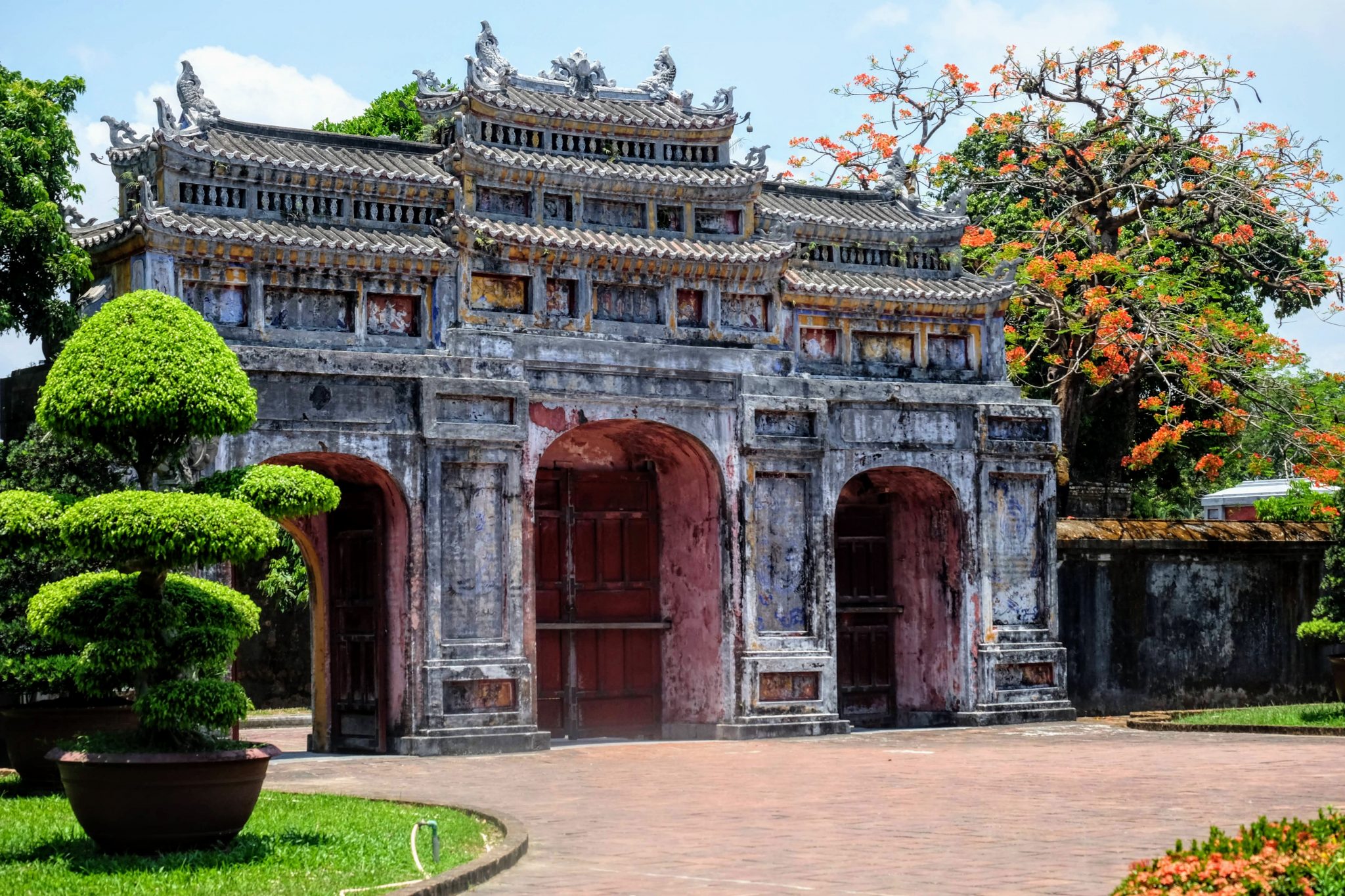 Near Hue:
If you have time to go further afield, I really recommend seeing some (or all) of Hue's beautiful tombs. Some of the most famous are the Khai Dinh Tomb, Minh Mang and Tu Duc.
Read more: 7 Must-Visit Royal Tombs in Hue, Vietnam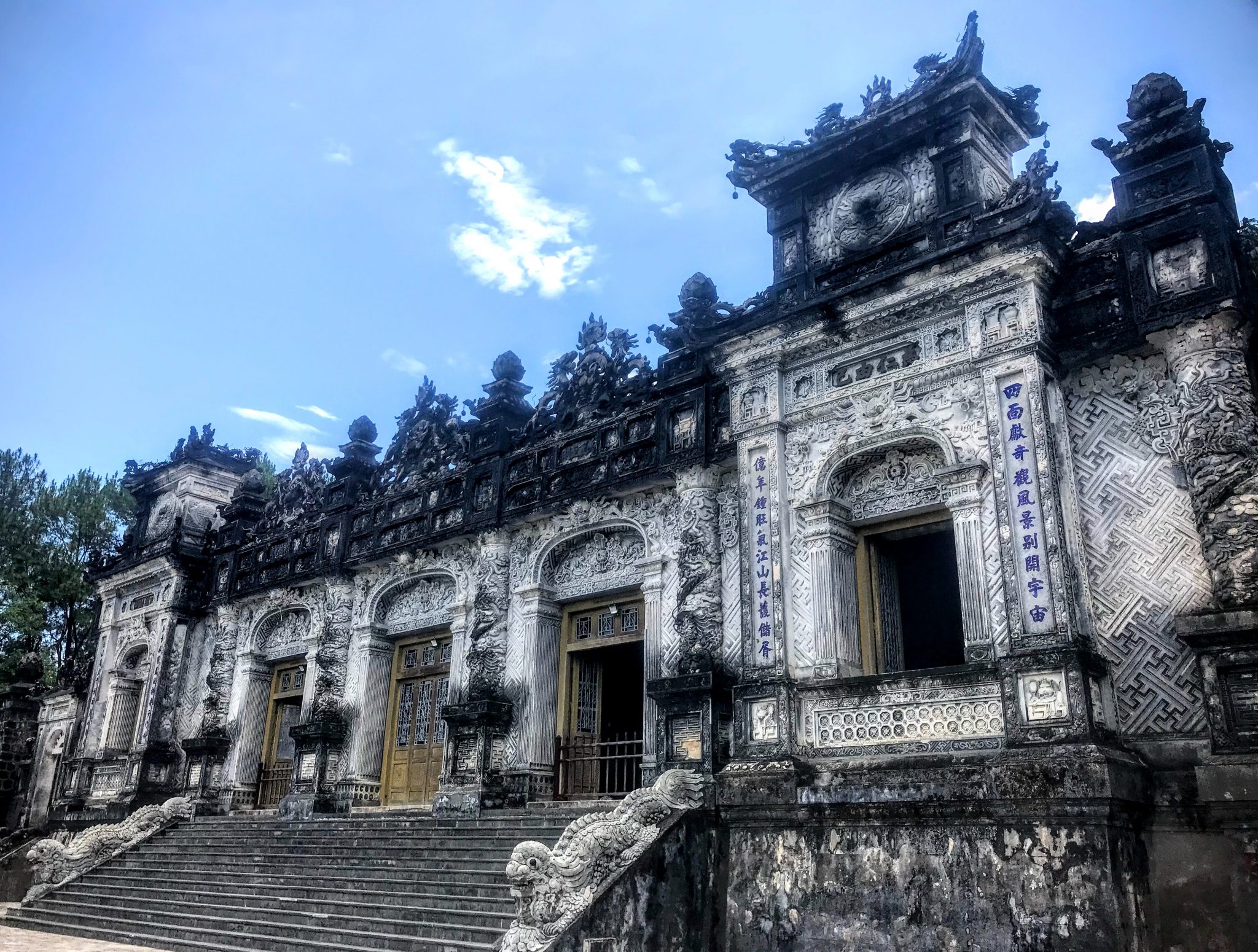 One enjoyable place to visit while you're seeing the tombs is the Thuy Tien abandoned water park. You pay a small bribe to get in but it's a fun place to do some urban exploring.
Read more: Visiting Hue's abandoned water park of Thuy Tien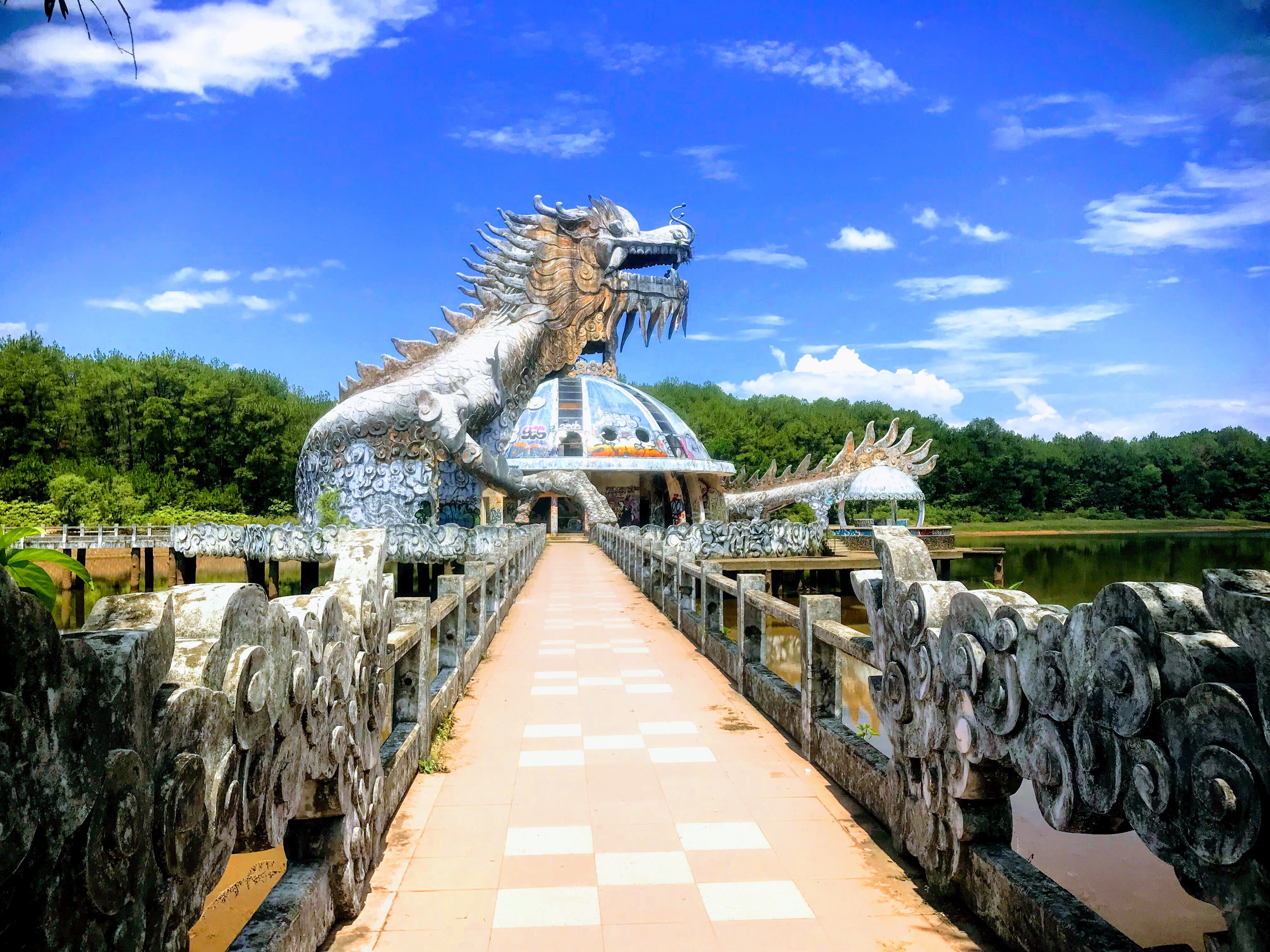 Day Trip from Hue:
One important historical day trip to go on from Hu? is the DMZ tour. You can do this yourself but it is a full day of driving around.
The sights that are on the itinerary are the Da Krong Bridge, the Ho Chi Minh Trail, the Khe Sanh Combat Base, the Hien Luong Bridge and the Vinh Moc tunnels.
Read more in my article: How to visit Vietnam's DMZ without a tour and is it worth it?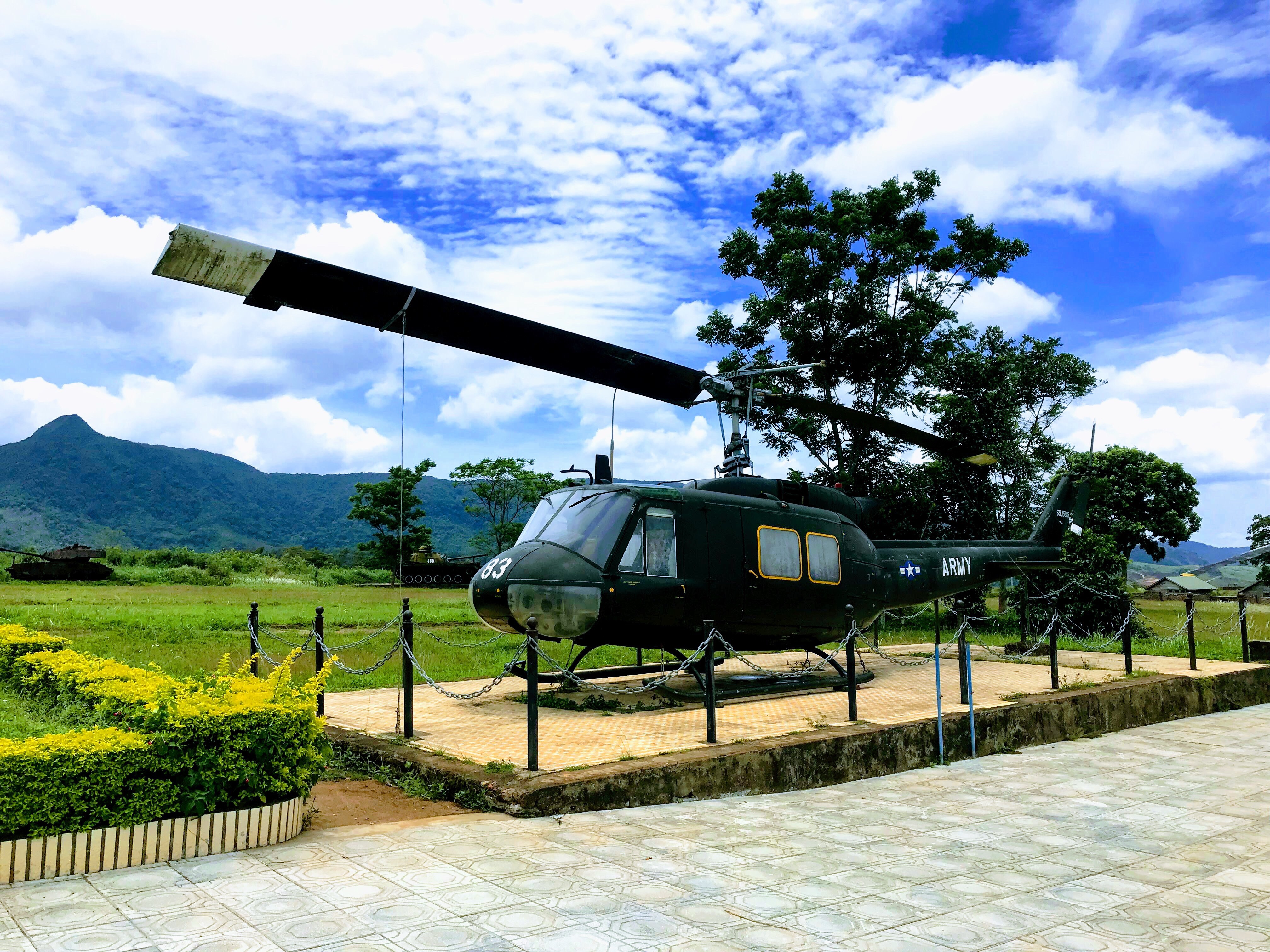 Da Nang
I liked Da Nang much more than I thought I would, as it's such an eclectic and fun city, as well as the antidote to the older tourist crowds of Hoi An. Is it worth visiting Da Nang? Hell, yes!
Hai Van Pass
One of the best things about Da Nang is the beautiful Hai Van Pass made internationally famous by the British TV Show Top Gear. I actually bumped into Jeremy Clarkson in Cambodia on this trip, but that's another story.
The cheapest way to do the pass is to get the bus to Da Nang or Hoi An and then hire a bike when you get there. If you do it as a day trip then it will cost you less than being taken by a guide to Hue or vice versus. The pass doesn't get too busy nowadays, as there is an alternative route but only drive yourself if you know how to ride.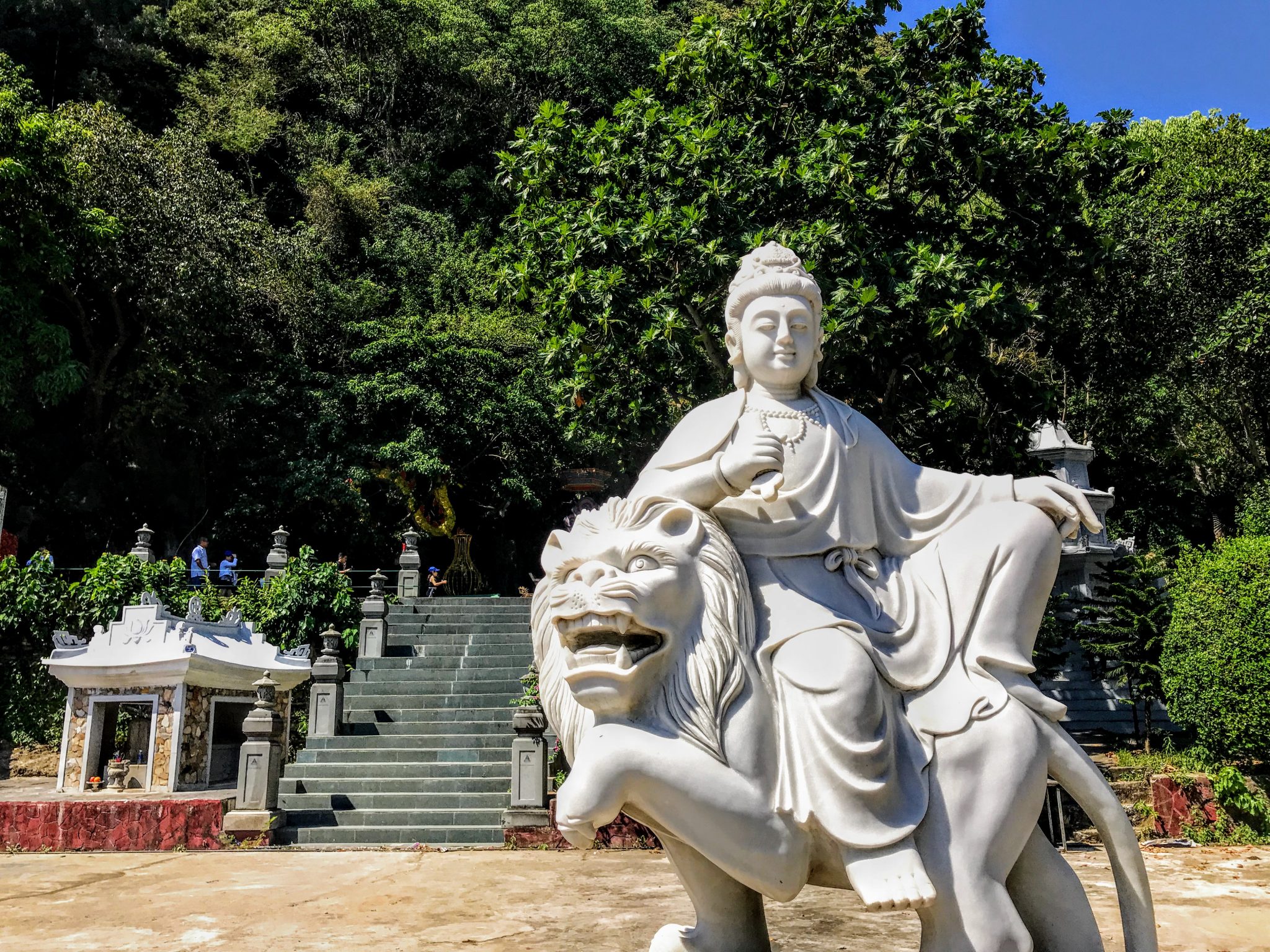 Marble Mountains
If you have transport, then pop by the Marble Mountains to the South of Da Nang. These are five mountains made from marble that are now temple grounds. Look out for the marble statues and you're in the right place.
Dragon Bridge and Night Market
I loved Da Nang's big night market and it's conveniently placed near to the Dragon Bridge, which is another highlight of this city.
The night market was one of the few places in Southeast Asia (apart from Hanoi) where I saw begpacking so I wrote about it.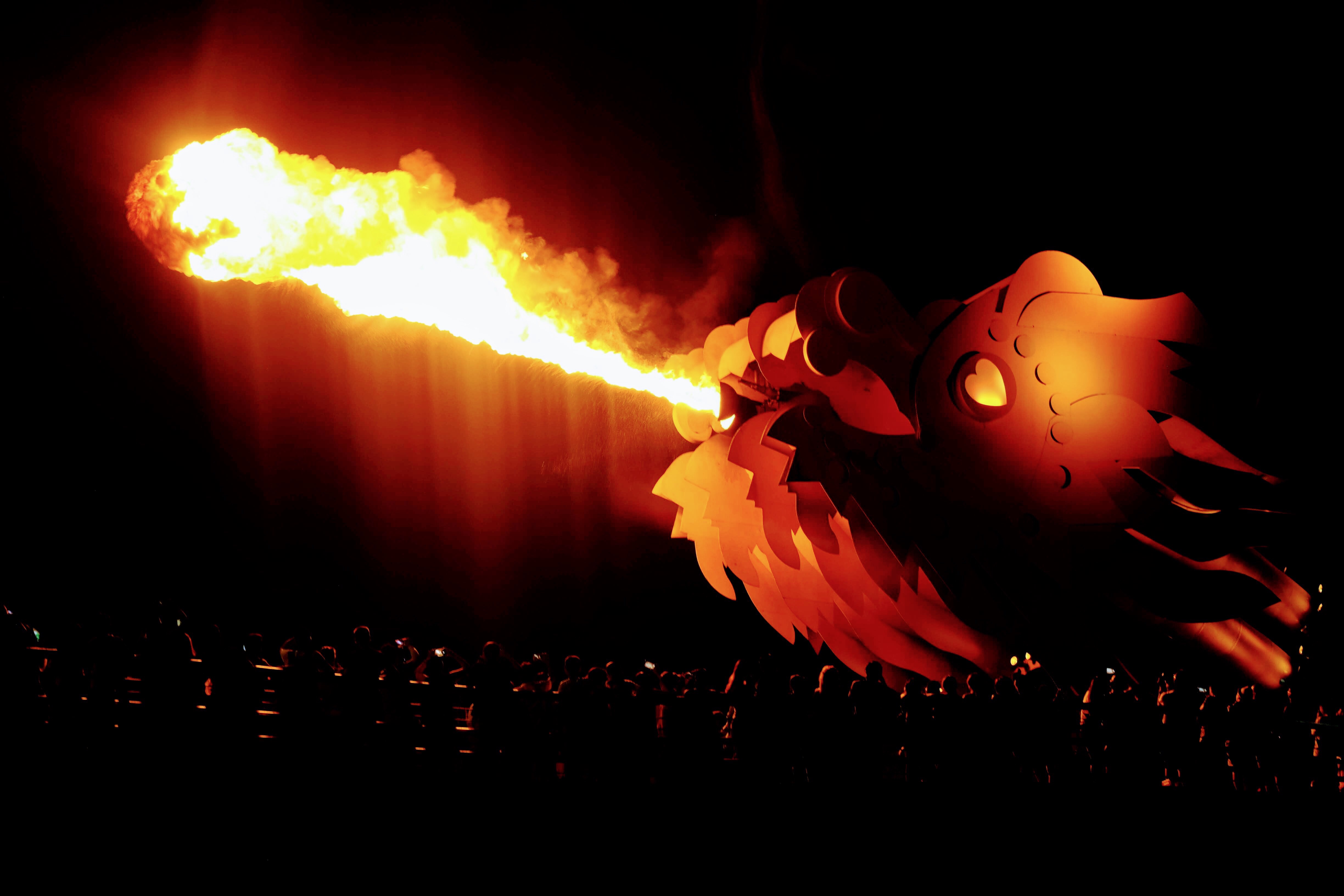 The Dragon Bridge was one of my favourite things in Vietnam and it breathes fire at the weekend. It starts at 9PM sharp with it breathing fire twice and then squirting water all away everyone. One guy was flying his drone and it got piss wet through so don't be like him.
One famous place near Da Nang that I haven't mentioned is the Golden Bridge, famous on Instagram but actually part of a theme park called Sunworld. It costs £23 to visit which is out of many people's budget, and you have to be there at the crack of dawn to get pictures without anyone in them.
Hoi An
Hoi An has the perfect setting next to the Thu Bon River and strolling along it is a thing of beauty. So beautiful in fact, that it is a UNESCO Heritage Site. I recommend hiring a bike (or getting accommodation that offers them for free) as everything is so close together that's it's easy to see the sights!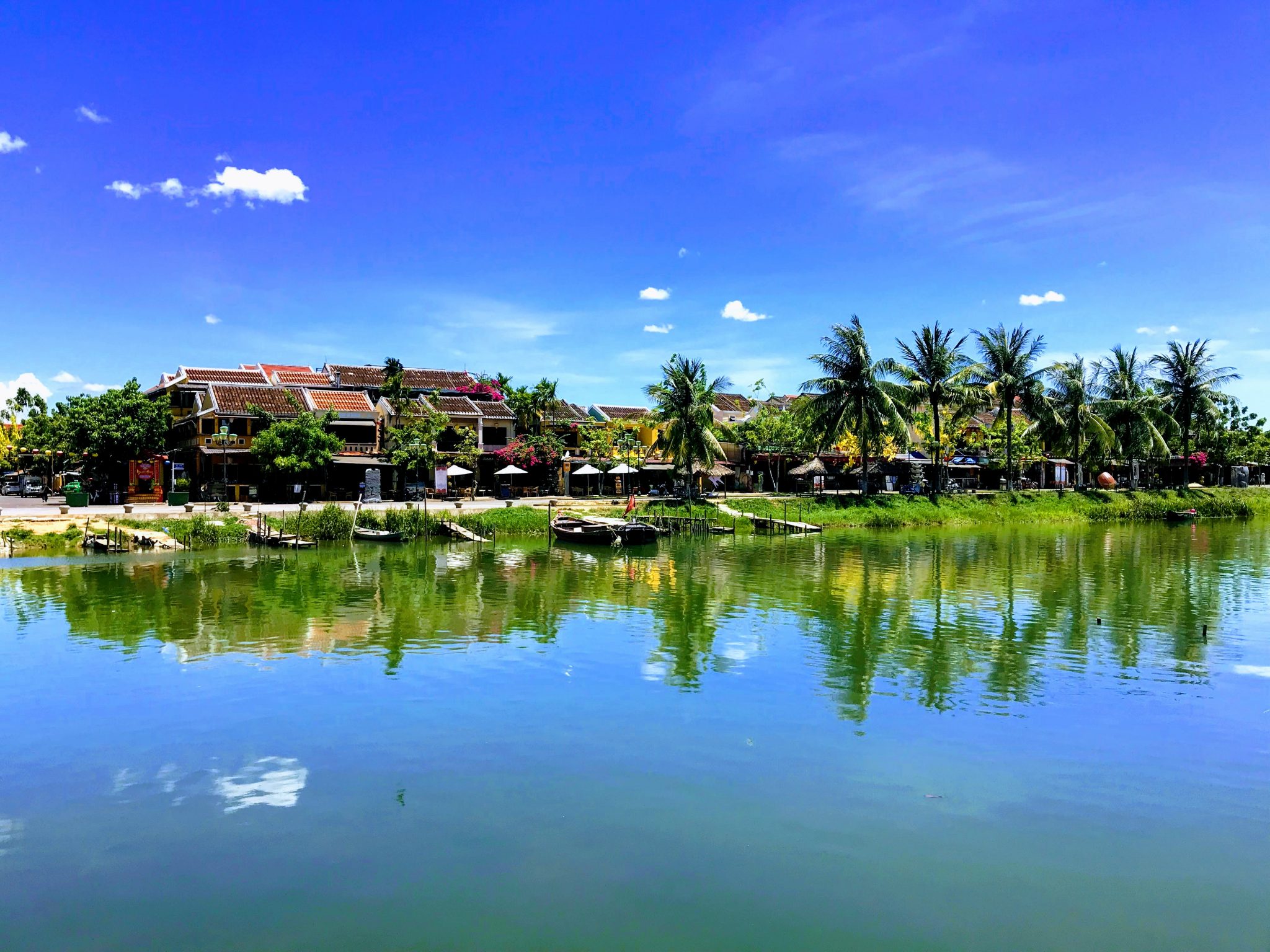 In Hoi An, you can see the Japanese Covered Bridge, the night market, the pottery village, watch a water puppet show and visit its beautiful temples.
The most famous thing, of course, is the lantern festival which happens once a month, check the dates to coordinate your trip to the right time.
Lovely beaches to visit near to Da Nang and Hoi An are An Bang Beach, Cua Dao Beach, Lang Co Beach, Xuân Thieu Beach and the Son Tra Peninsula.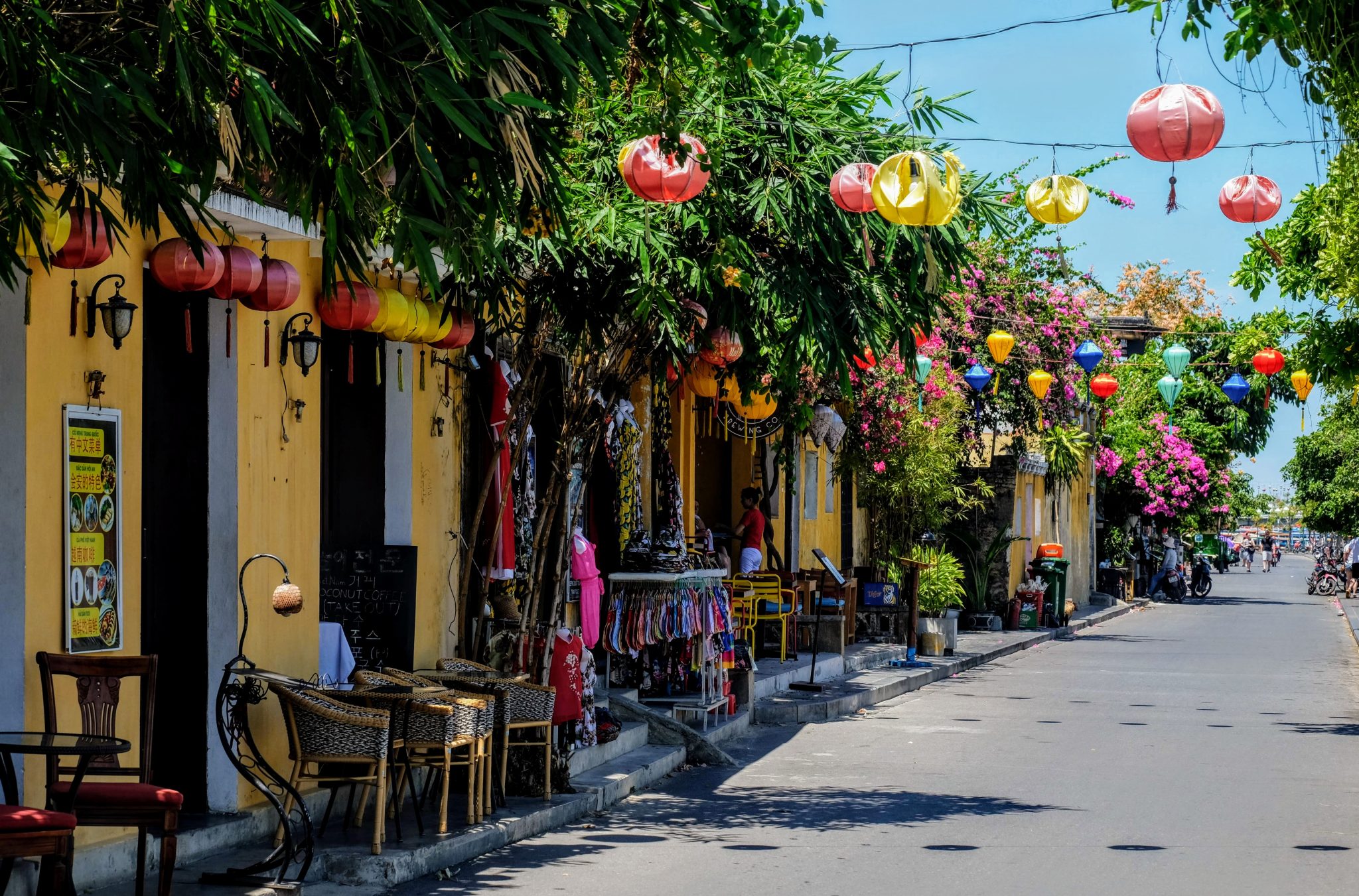 Apart from the beaches, the most famous day trip from Hoi An is the UNESCO heritage site of the My Son ruins. It takes under an hour to get to these Hindu temples from the Cham Empire, and it's nowhere near as crowded as other ruins in Southeast Asia, like Angkor Wat in Cambodia.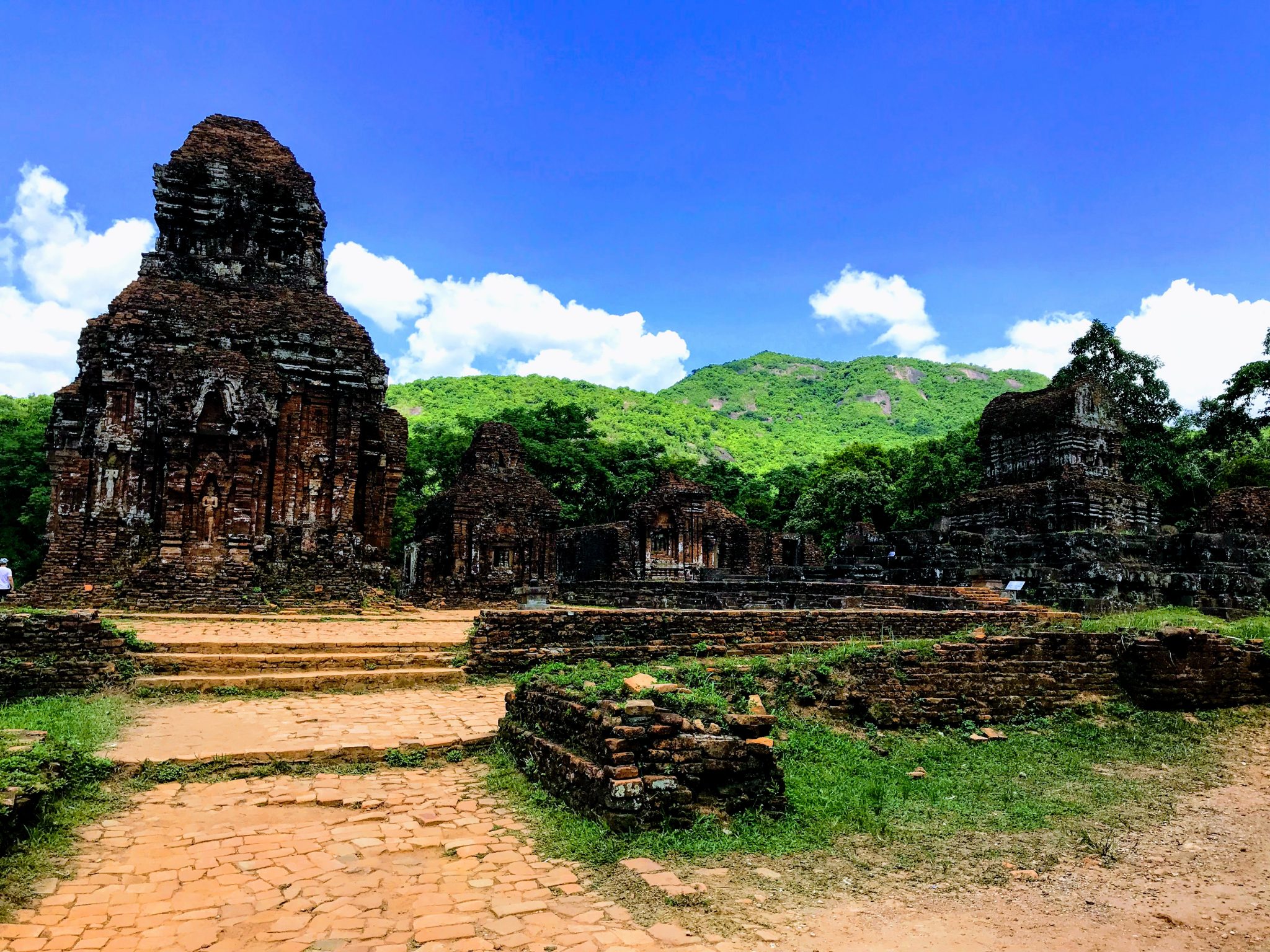 I love Central Vietnam and I couldn't recommend it any more, so I hope that you have a wonderful time if you go to visit.
Check the reviews on Tripadvisor:
Have you already been to Hue, Da Nang or Hoi An? What did you think of them and what were your favourite things to do? Share your stories in the comments below.
Pin this for later: