Inle Lake is a highlight on the itinerary for many backpackers travelling in Myanmar and it certainly was for me, as it really is as beautiful as the photographs show, so here is everything you need to know before you go!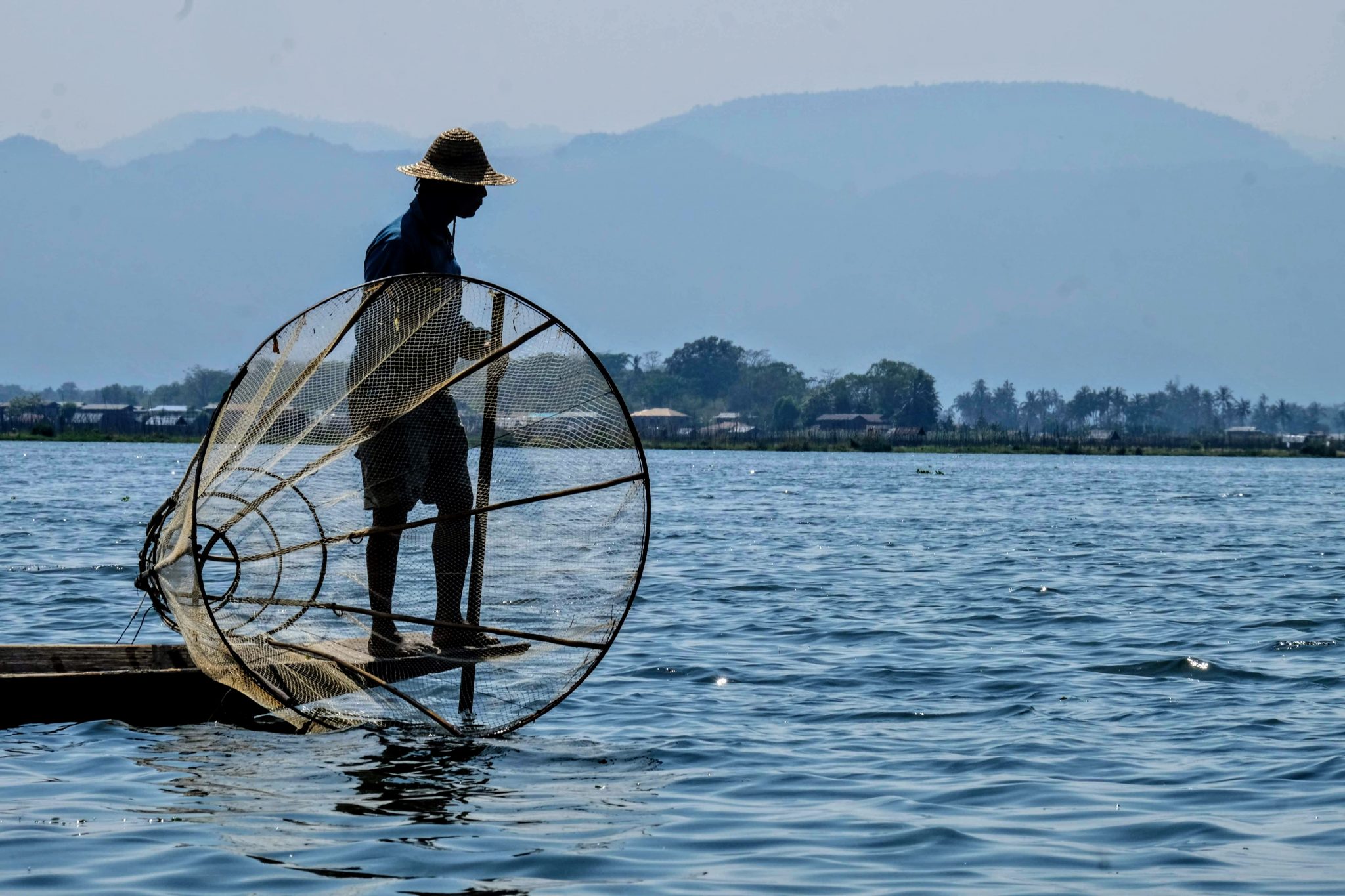 This post may contain affiliate links
Remember that the lake has an entry fee of 15,000 kyats which is paid at the 'toll booth' going into Nyaung Shwe. It goes without saying that only foreigners have to pay it.
We stayed at Remember Inn which was great and had a decent breakfast, you can get some really great deals for accomodation at Inle so check for reviews and deals on Tripadvisor before you go:

Here are my 7 tips for visiting Inle Lake in Myanmar:
1. Get up early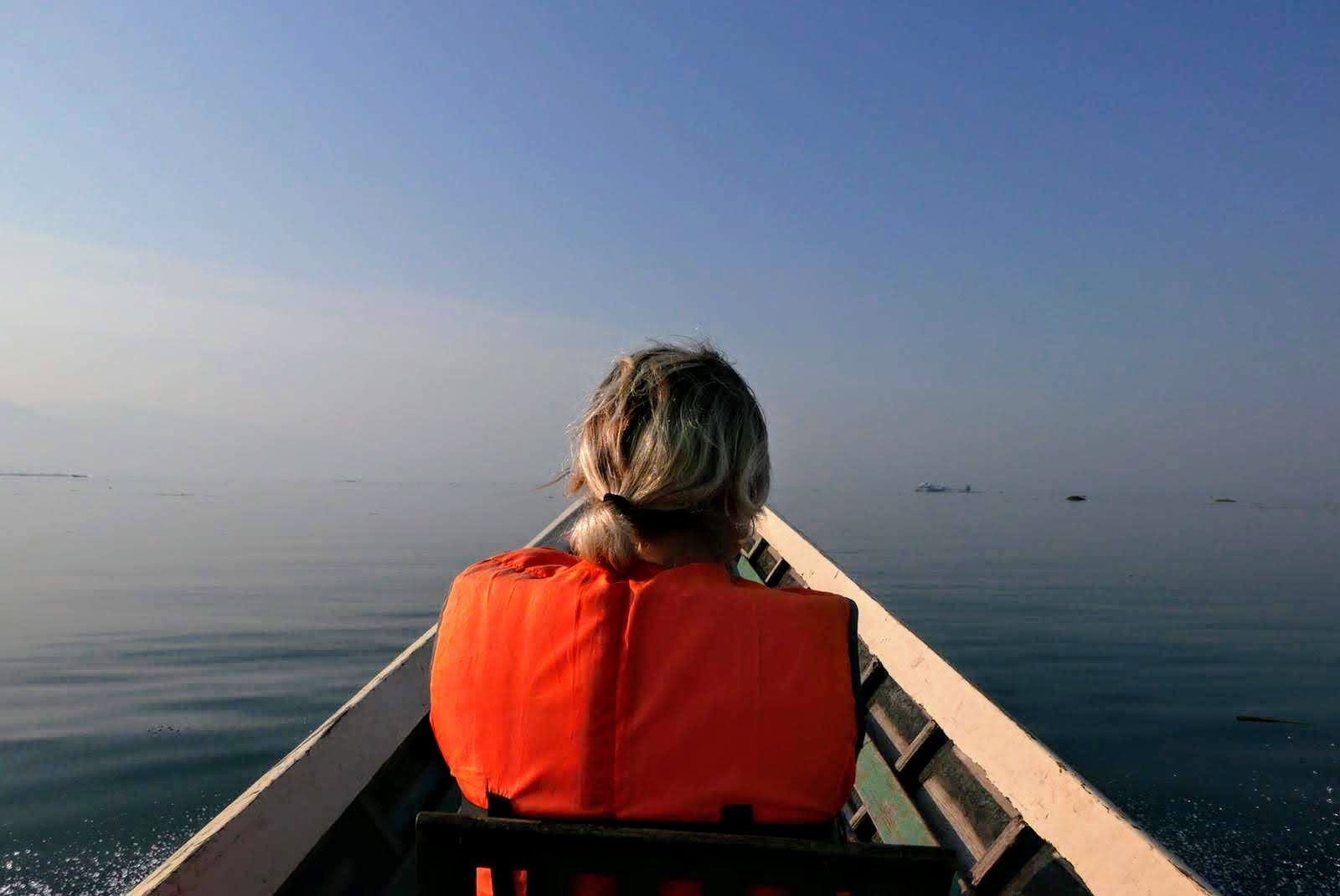 It really is worth getting up at the crack of dawn to get your boat, they leave from the little jetty in the centre of Nyaung Shwe but they'll usually pick you up from your hotel. It's beautiful to see the sunrise over the lake and the sky and water combine into one and it's really ethereal. It is quite cold though so take a blanket with you to keep warm.
Be aware that you are very exposed when out on the lake once the sun is up, especially in a boat so take a hat, sarong, sunscreen, water and an umbrella if you have one!
2. Book buses and tours directly
Hotels at Inle Lake are some of the only ones in Myanmar that take a steep commission for booking tours so it's worth cutting out the middle man and doing it yourself.
I booked our boat tour with Sunny Day Tour Services which is located on the main street and it was 11,000 kyats for a full day trip around the lake. Some hotels will try to get you to hire a guide, but if you have a driver who speaks a bit of English then you don't need one and it makes the trip more expensive. Make sure that your boat comes with a life jacket and is in full working order ie no leaks before getting on it!
If you're booking transport then head straight to the May bus ticket centre which has cheaper tickets than hotels as well as more accurate information! It's also the place where the buses leave from and it's conveniently in the centre of Nyaung Shwe.
3. Motorcycle hire isn't allowed
Even though you can use E-bikes in Bagan and mopeds in Hpa-an, in Inle Lake they are generally not hired out to foreigners in Inle Lake which is a shame as it gets very hot! If you can take the heat then you can hire bicycles to get to places like the Htet Eain Gu cave and the Khaung Daing hot springs. Otherwise, you can hire a rickshaw which is more expensive and can be a bumpy ride but is less of a sweaty journey!
4. Boats visit local businesses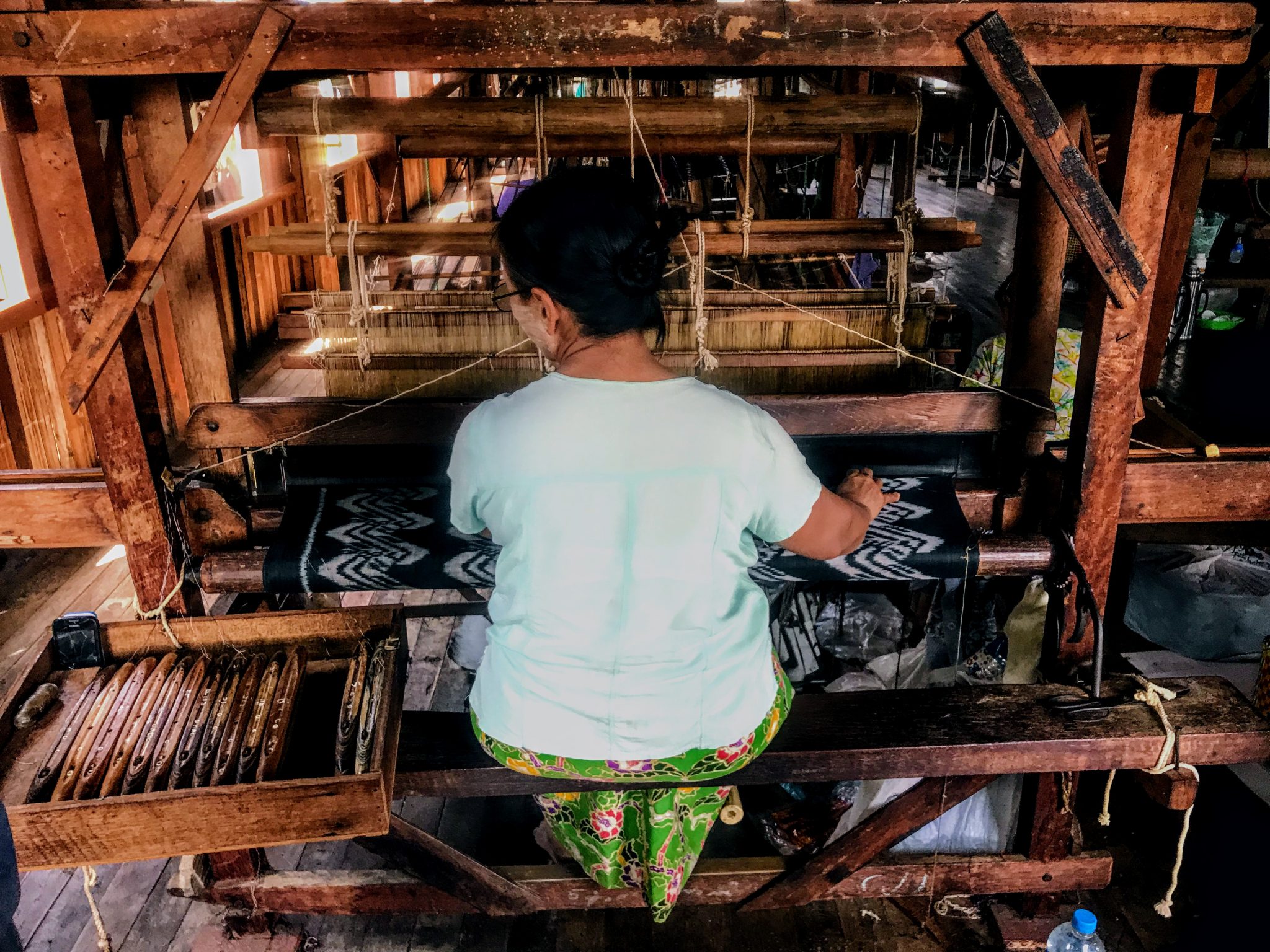 Your driver will ask you if you want to go to the various craftspeople on the lake, of which there are many! You can visit jewellery makers, cigar makers and lotus weavers who will give you a demonstration of their art.
It's up to you if you want to buy anything, but they get enough tourists that you shouldn't feel pressured to do so. We certainly didn't feel that way and I was fascinated by the lotus weavers particularly, but they are touristy so I can understand why people might find this commercial.
5. Some attractions are seasonal
In the dry season from March to May, the water level of the lake gets lower which means that you may not be able to get to the Kayin (long-necked) tribal women that sell jewellery on the lake. If you do get to see them then it is important to be respectful, especially as the lake gets busier with tourists.
It's worth noting that the Red Mountain winery doesn't produce in the dry season, but you can still go and try the wines once you pay the entrance fee. I tried to get the local wine from a restaurant but they didn't have it out of season so it is harder to find elsewhere.
6. Avoid using plastics and enjoy the lake's produce
There is nowhere for trash to go at Inle Lake so there is a big push to avoid using plastics there. Hotels usually have water fountains where you can fill up your bottle and you can use a filter bottle like the one below if you have one, and refuse plastics in shops which is easier when you buy local food!
A lot of farming goes on the middle of the lake, as you will see so it's a great thing to support the farmers by eating the food grown there and it's delicious! I really recommend Thanakha Garden which is a family-run restaurant that serves traditional dishes like tomato salad, chickpea tofu, carrots and local sugar cane sweets all sourced from in and around Inle Lake which is great. You can also buy produce from the local markets.
7. Use a long lens
The great thing about Inle Lake is that there are so many wonderful photo opportunities to capture while on the boat. I'm not saying that you should stick a lens in anyone's face but if you have a long lens you can get great pictures of people going about their business on the fringes of the lake like the one below as they are far away!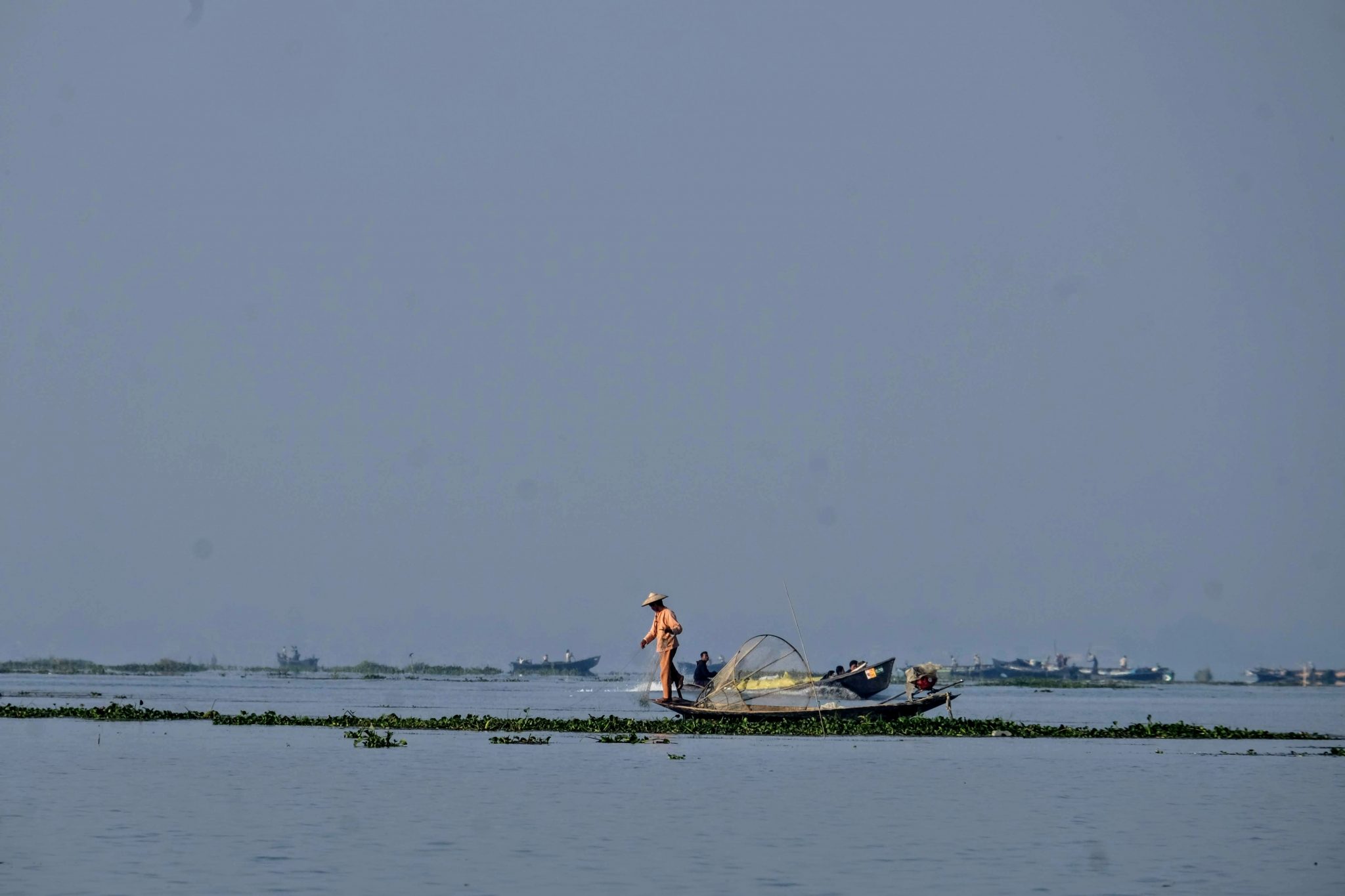 P.s. The cats don't jump!
As I'm sure that you've probably heard, the generation of cats that were taught by a monk to jump through hoops at the monastery you visit are sadly no more! The cats here are much like cats everywhere else – sleepy and placid.
Inle Lake was one of my favourite places that I visited in Myanmar, along with Yangon, Mandalay and Ngapali Beach. Obviously, Bagan was great but I've spent a lot of time at ruins on this trip so I understand why people love it, but it wasn't a highlight for me. Inle Lake is a beautiful and traditional place, and I felt that it gave me a real insight into Myanmar.
Have you been to Inle Lake? Did you enjoy it and what were your Myanmar highlights? Let me know in the comments below!
Pin this for later: