Doha is increasingly on the budget traveller's map as the national airline, Qatar Airways has offers for those making a stopover on the way to, or from Asia.
Qatar is becoming more of a destination for backpackers hoping to get a taste of the Middle East. It's also used as a stopover for Asia so this is a guide as to how you can afford it on a backpacker budget.
This post may contain affiliate links
The main tourist attractions are predominantly free, and these 9 great sights will get you a great overview of Doha as a city without costing you anything (except transport).
If you're travelling to Muscat in Oman, then check out my guide to 9 free things to do in Muscat on a budget.
Doha on a budget
There isn't too much budget accommodation but I stayed in a budget hotel called the Town Hotel near the souq, for $50 per night. It was much cheaper to stay there than in the fancy hotels in the corniche. I travelled around as a solo woman traveller and nobody gave me any hassle so I would say that it's safe.
Public transport is confusing and not great for foreigners, but you can get taxis around, there is a small metro line and there are bus tours available too.
The heat does make it difficult to walk around anywhere for too long. Potentially you could hire a car but that depends on whether you can afford it. Visit TripAdvisor for deals and reviews of accommodation and tours:
I recommend starting your day of free sightseeing at the museums near the corniche viewpoint, which have nice architecture as well as views of the skyline.
1. National Museum of Qatar
The National Museum of Qatar is quite expensive to visit as its quite a fancy interactive museum. However, wandering around the building is free and it's next to the sea.

2. Museum of Islamic Art
Conveniently located next to the corniche viewpoint, the Museum of Islamic Art or MIA for short, is one of the Arabian Peninsula's most iconic buildings. Entrance is free.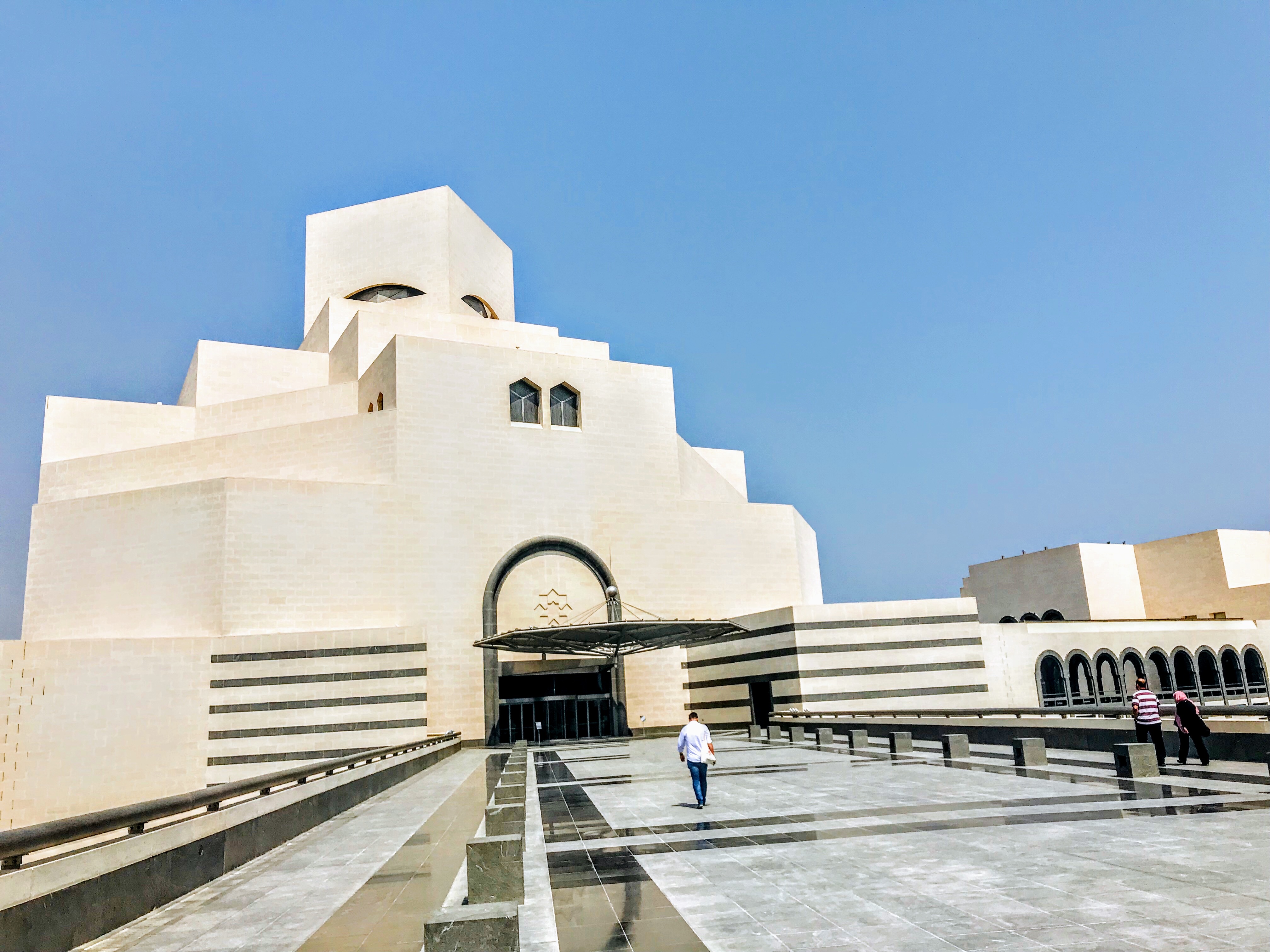 3. Watch the dhows at the corniche viewpoint
From the Museum of Islamic Art, it is a short stroll to the corniche viewpoint. Here you can see the skyline and watch the traditional shipping vessels, known as dhows, bobbing around the bay.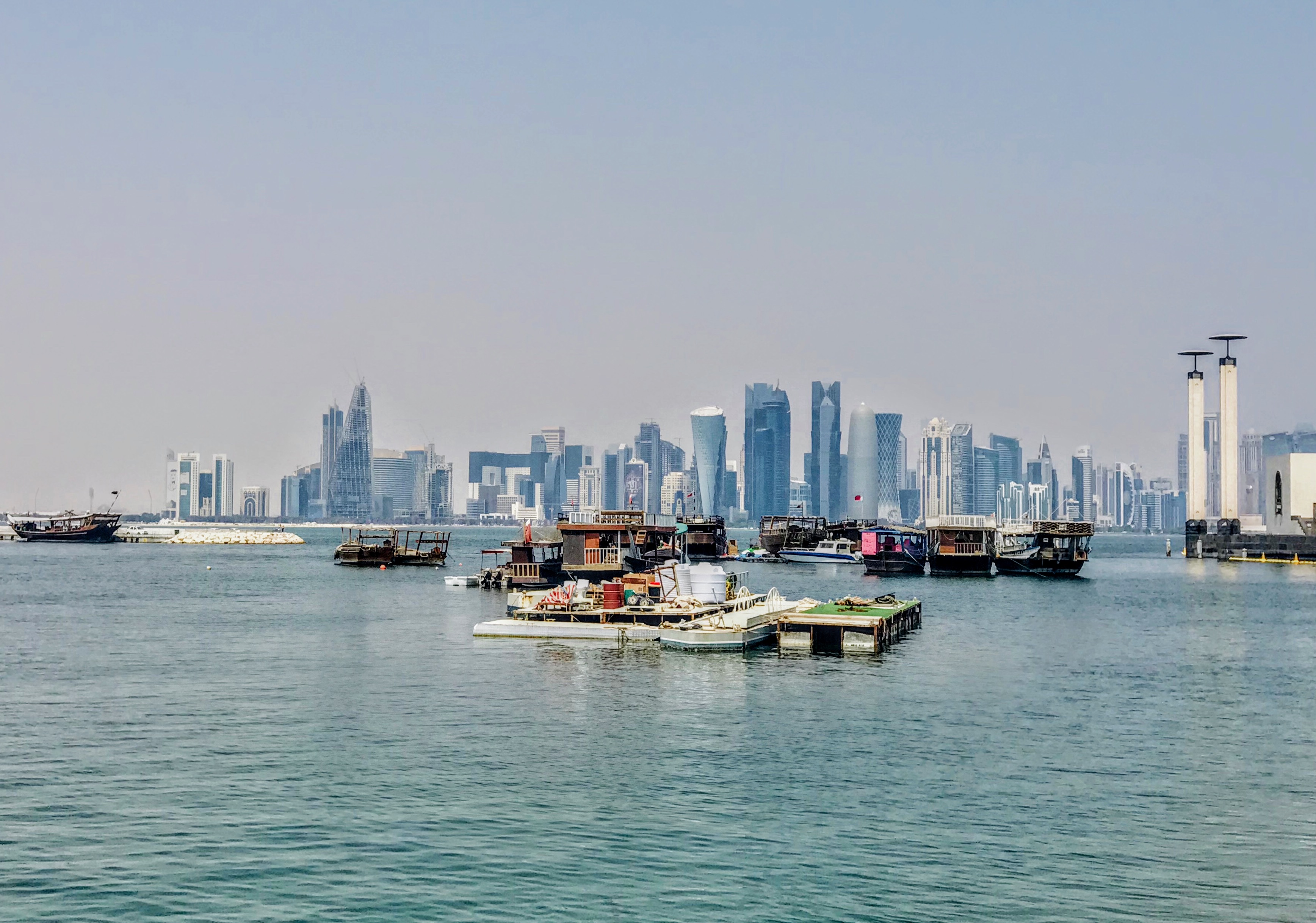 If you want to spend money, you can always take a sunset tour of the bay on one of the dhow boats.
4. Get a bird's eye view from a hotel
There are several skyscraper hotels in the Doha Corniche and if you stay at or sneak into one then you will be rewarded by grand views of the bay from the top floor. One of the best views is from the Kempinski Residence in the corniche (not to be confused with the other branch on The Pearl-Qatar).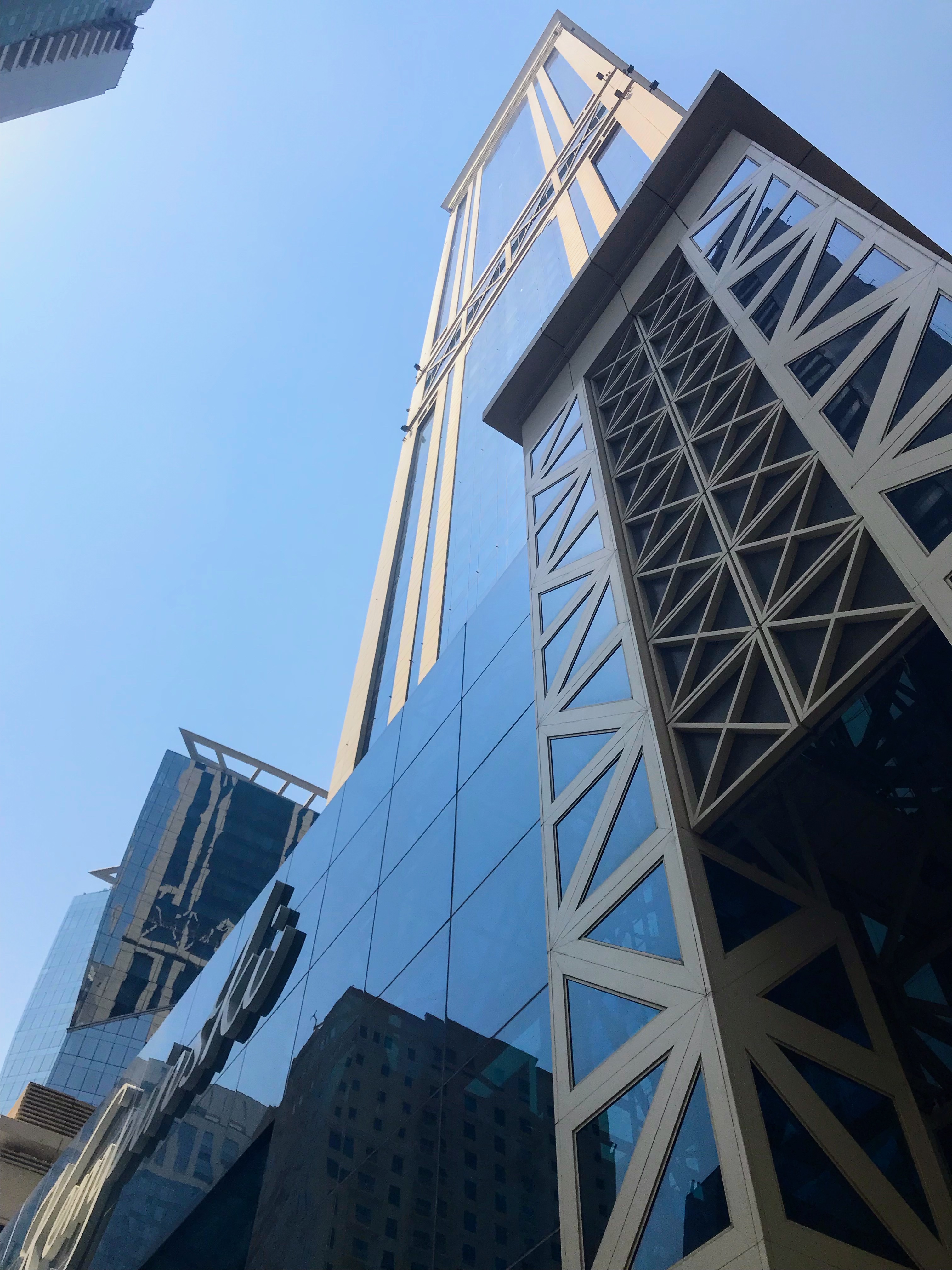 5. The Grand Mosque
Doha's The Grand Mosque is the most famous state mosque, and you can admire it from the outside, but you cannot go in unless you are a Muslim.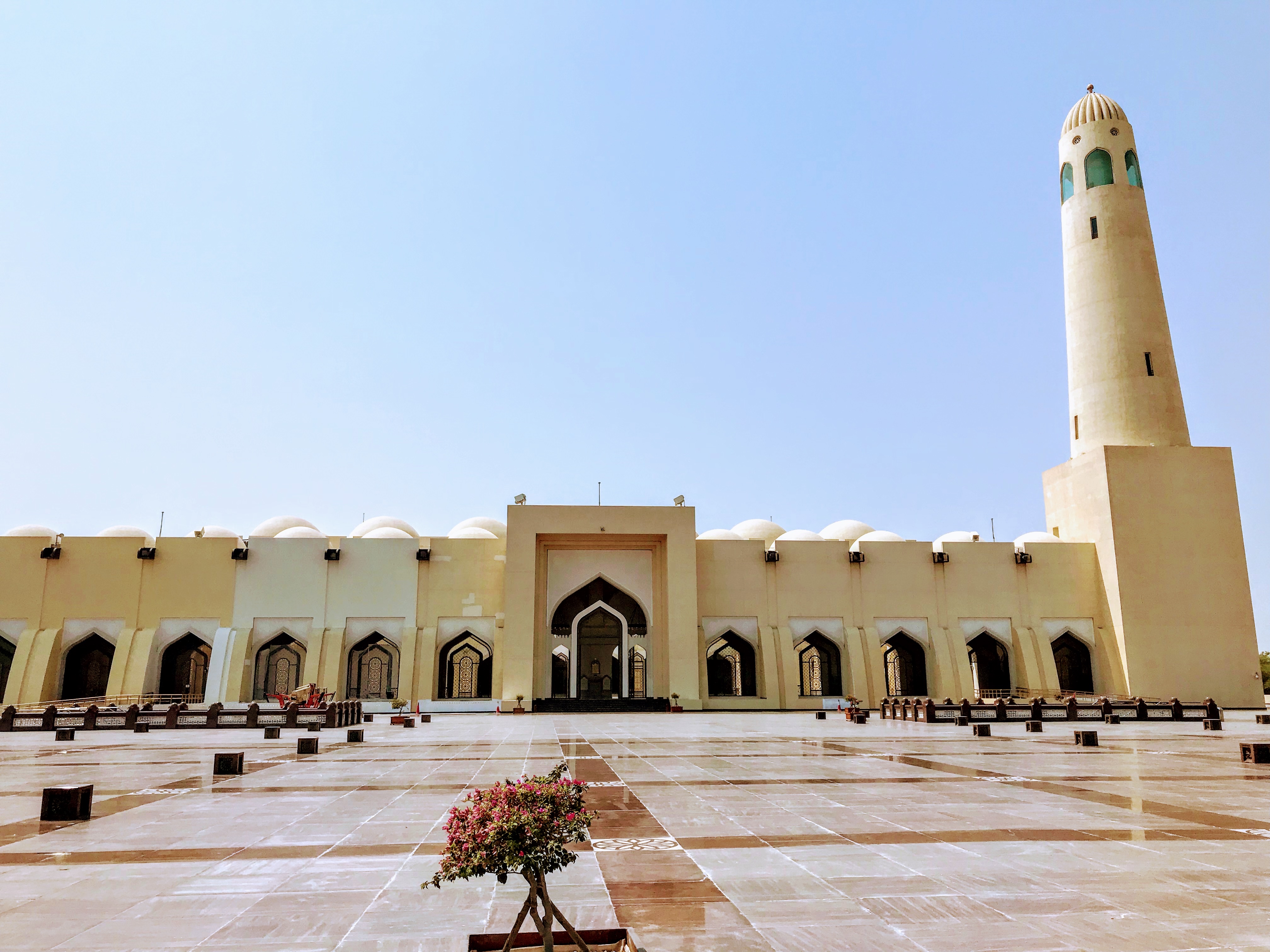 6. Katara Cultural Village
The Katara Cultural Village is free to visit and it has lots of events on but you might need to register online first. It also has artwork, cafes, the Golden and Katara mosques, a beach, a planetarium and also an amphitheatre.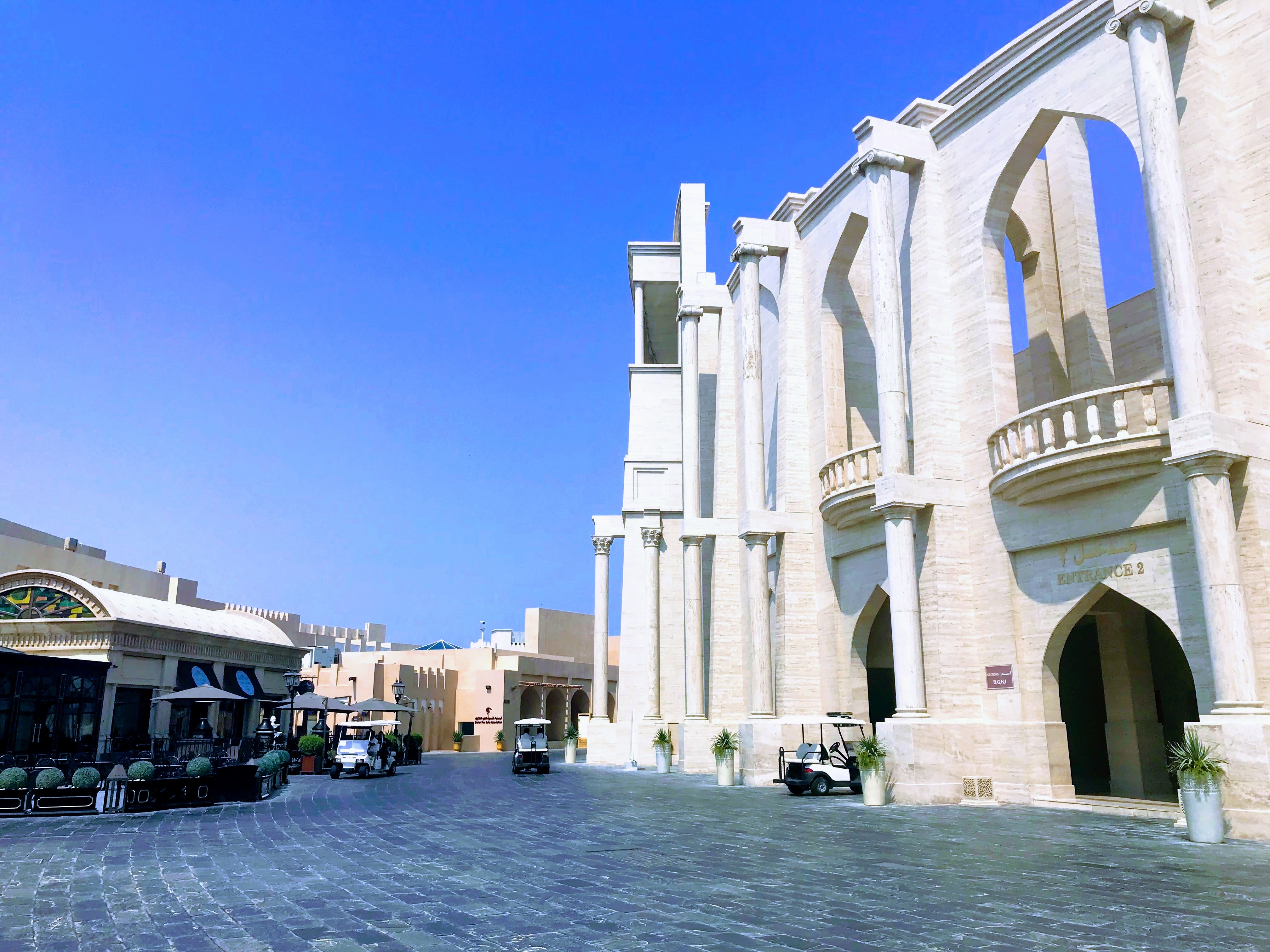 7. The Pearl-Qatar island
The Pearl-Qatar island is a man-made island in the shape of a pearl that is free to visit and full of fancy homes, shops and restaurants. The most interesting part of it is the Qanat Quartier, inspired by Venice. It emulates it with pastel-coloured buildings and man-made canals.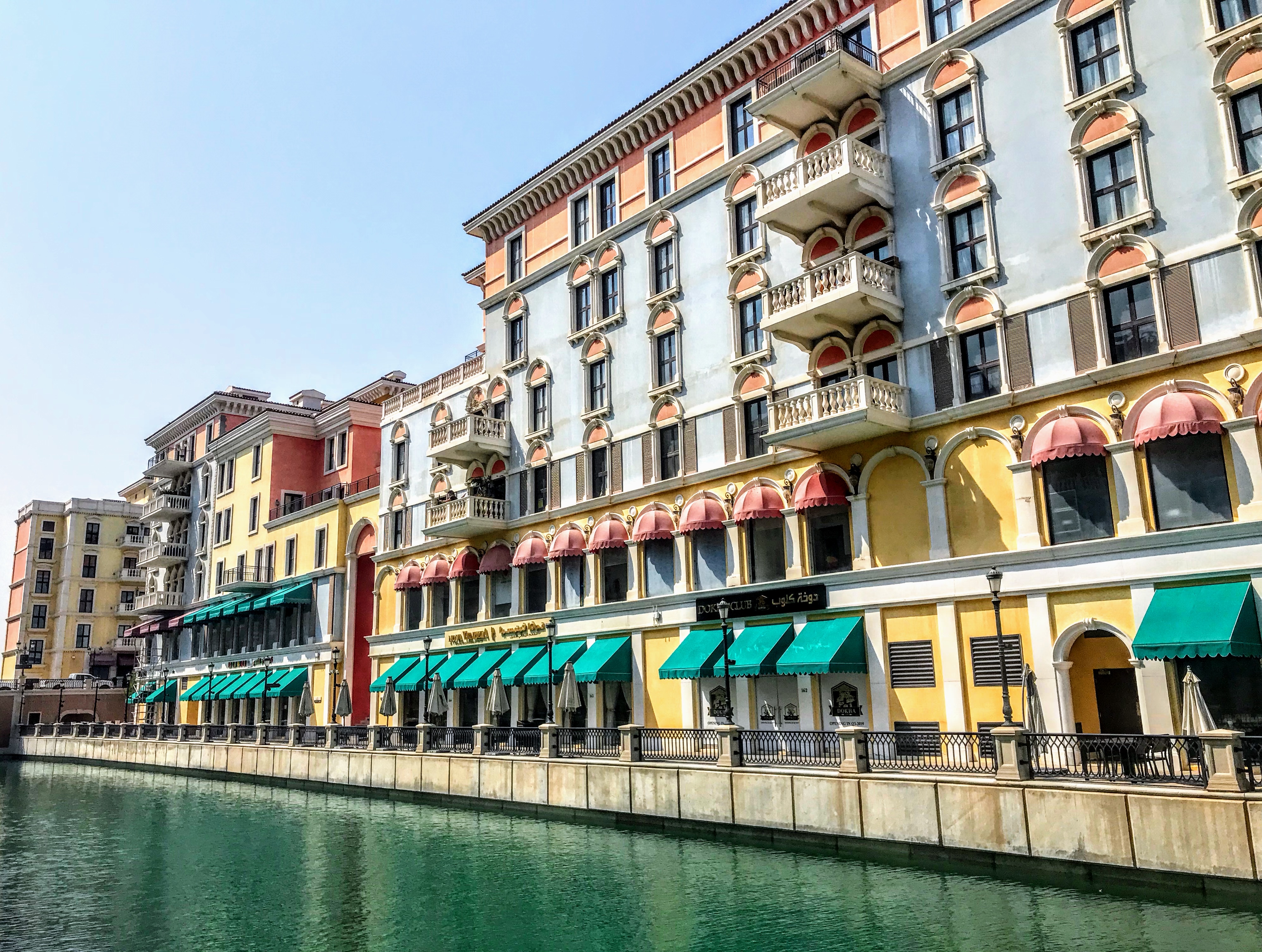 8. Souq Waqif
The best time to visit Souq Waqif is in the early evening, when it's cool enough to walk around. The various sections are dedicated to gold, clothing and souvenirs as well as various stalls selling traditional food, kebabs, ice cream and coffee. There is also a pet section full of tropical animals laid out in trays and cages but the hot conditions that they're kept in aren't great.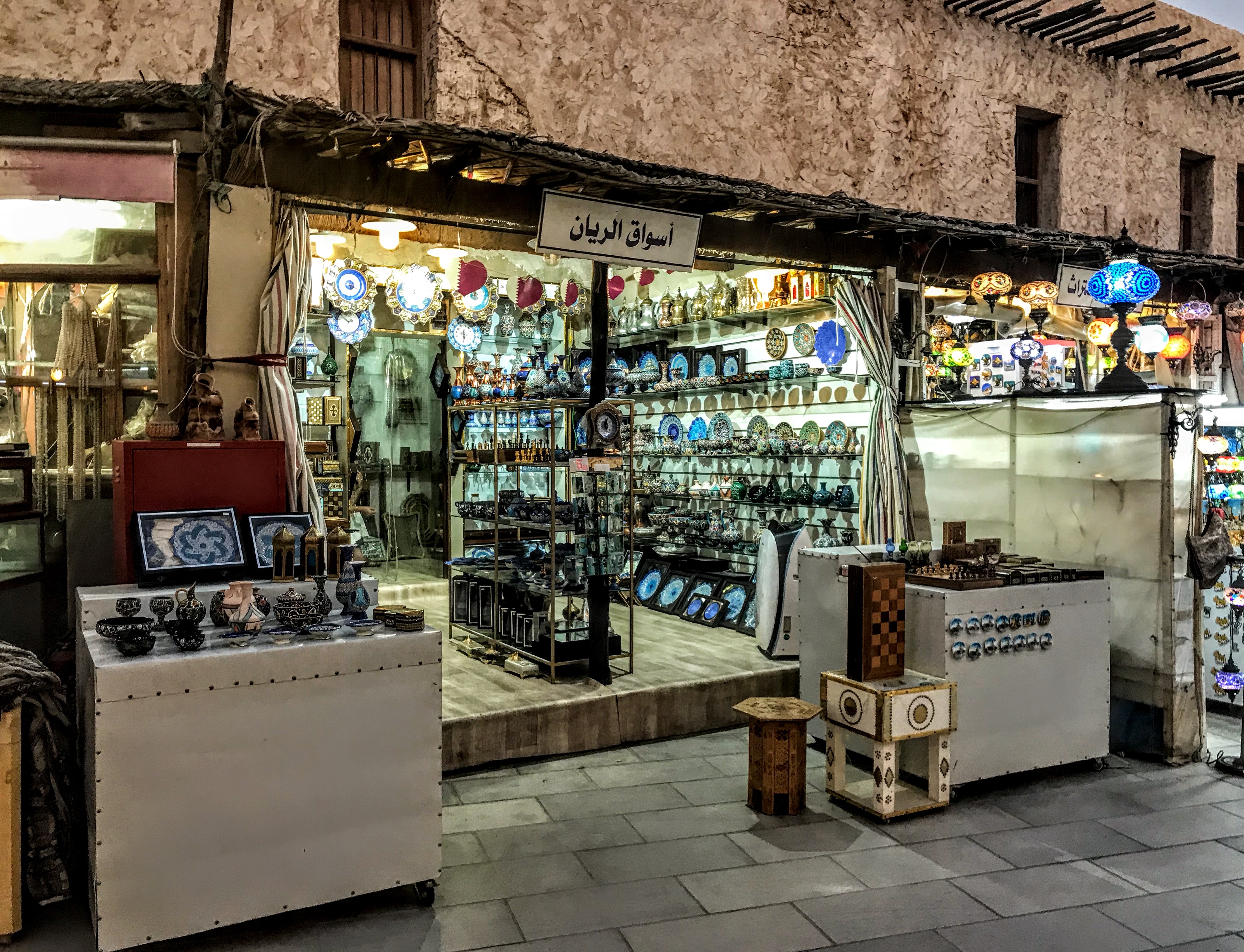 9. Falcon Souq
Arguably the most interesting part of the Souq Waqif complex is the falcon souq which is basically a falcon supermarket with a falcon hospital attached. There are also various shops nearby selling various pieces of falconry paraphernalia. Behind the falcon souq is a pen containing camels for tourists to look at as well.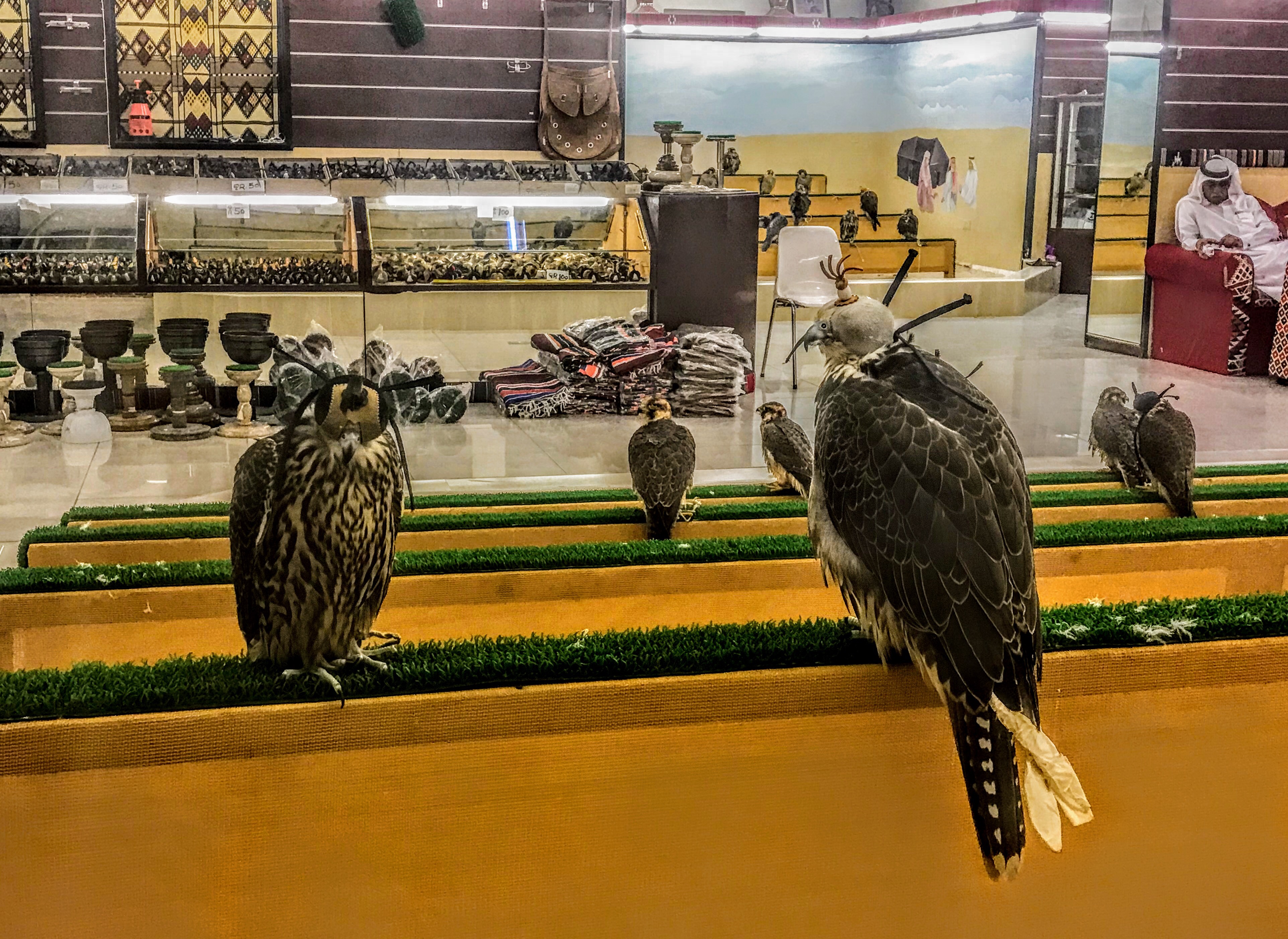 I think the most challenging part of being a backpacker in Doha was the lack of public transport but seeing the main sights for free makes up for it. You can spend 1 or 2 days going to these different areas which will give you a great overview of Doha and all it has to offer. You can even venture into the desert if you have time, or visit Al Zubarah, Qatar's only UNESCO heritage site.
Have you been to Qatar as a backpacker? What did you think of Doha and do you have any tips for doing it on a budget? Any thoughts or questions then let me know in the comments below!
Pin this for later: