The Beatles came to Chaurasi Kutia at the invitation of guru Maharishi Mahesh Yogi in order to study transcendental meditation in order to move away from drugs and write what became The White Album.
Seeing this ashram was one of the things I was most excited for in North India after I read about in a book. In this article, I'll take you on a photographic journey around the Beatles ashram, its history and tell you how to get there, as well as the entry fees.
You used to be able to wander around the ashram for free as the place was in quite a state of disrepair due to looting and wild elephants wandering around, but now it is owned by the Rajaji Tiger Reserve.
Entry to the Beatles Ashram
The entry fee is 600 rupees for foreigners, which is quite a lot and its hard to believe that this is what the band would have wanted to happen. They have two small exhibitions here a little cafe and a couple of signs but there isn't much in the way of explanation about most of the buildings.
It is located south of Swarg Ashram, it isn't signposted but if you follow the Main Street in downtown Rishikesh, past the Parmarth Niketan Ashram where the tourist aarti is held then its only a ten minute walk to the entrance and ticket booth.
It doesn't get that busy at present with only a few thousand tourists per year (but slowly rising) so you might have much of it to yourself.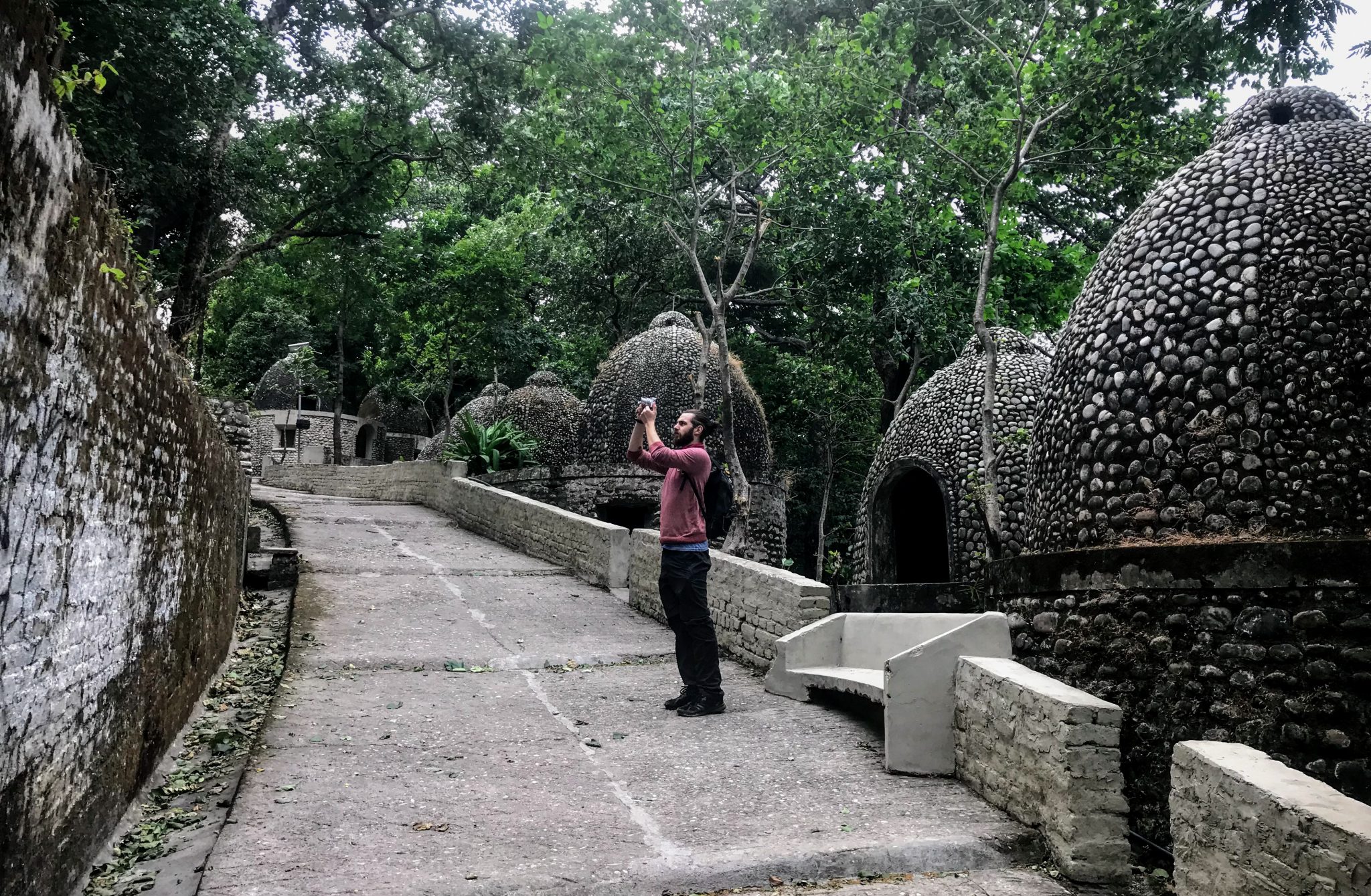 Tourist at The Beatles Ashram, Rishikesh
On the pathway to the ashram, you can see the little stone pods which were used for meditation here, as well as beautiful spray-painted pictures of butterflies.
How long were the Beatles here for?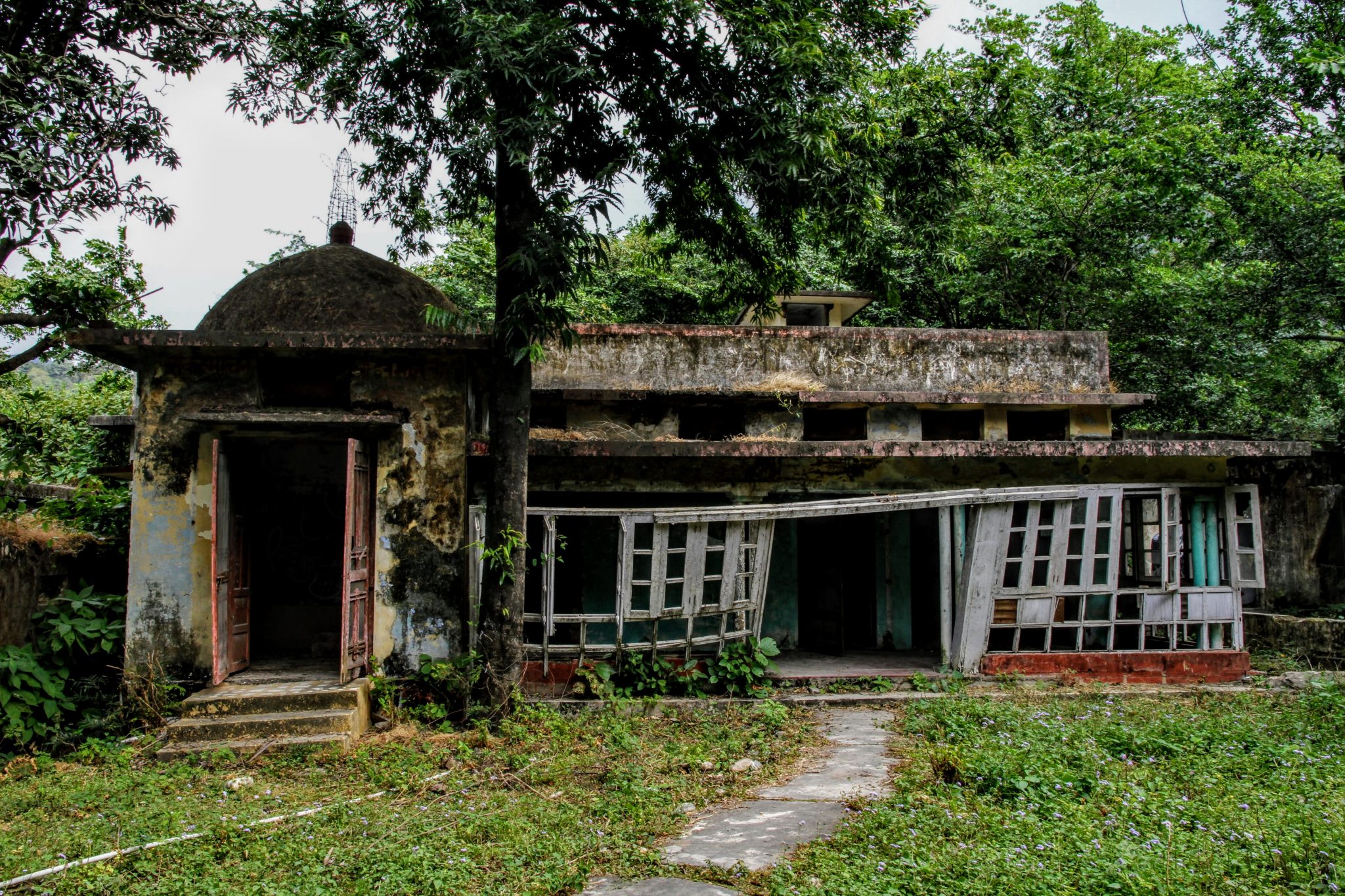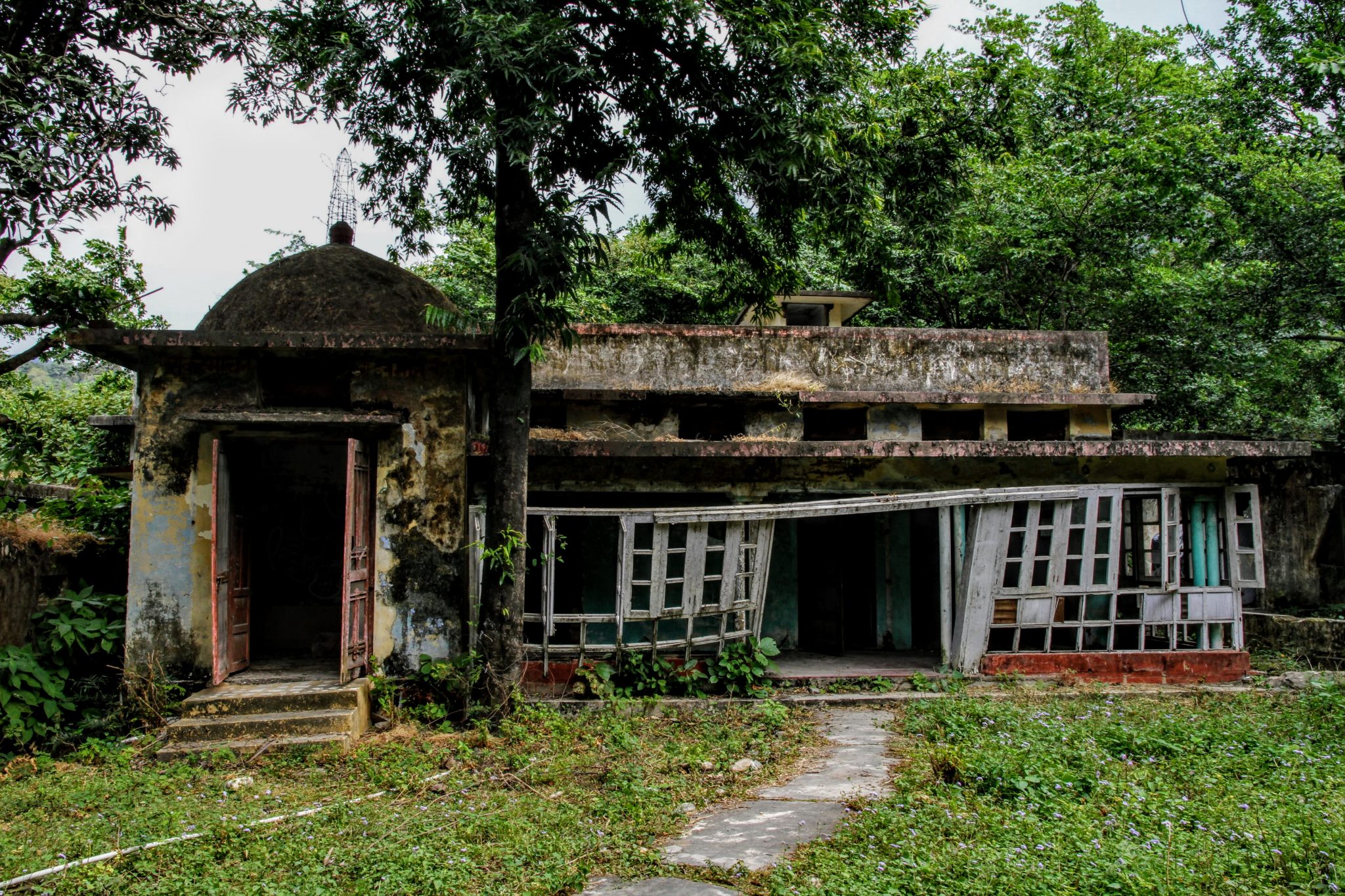 Most of the band were here for seven weeks and during that time they wrote around 50 songs, so it was an incredibly productive time for them. All except Ringo who wrote one song and then left after 10 days because he didn't like Indian food and his wife got ill from it.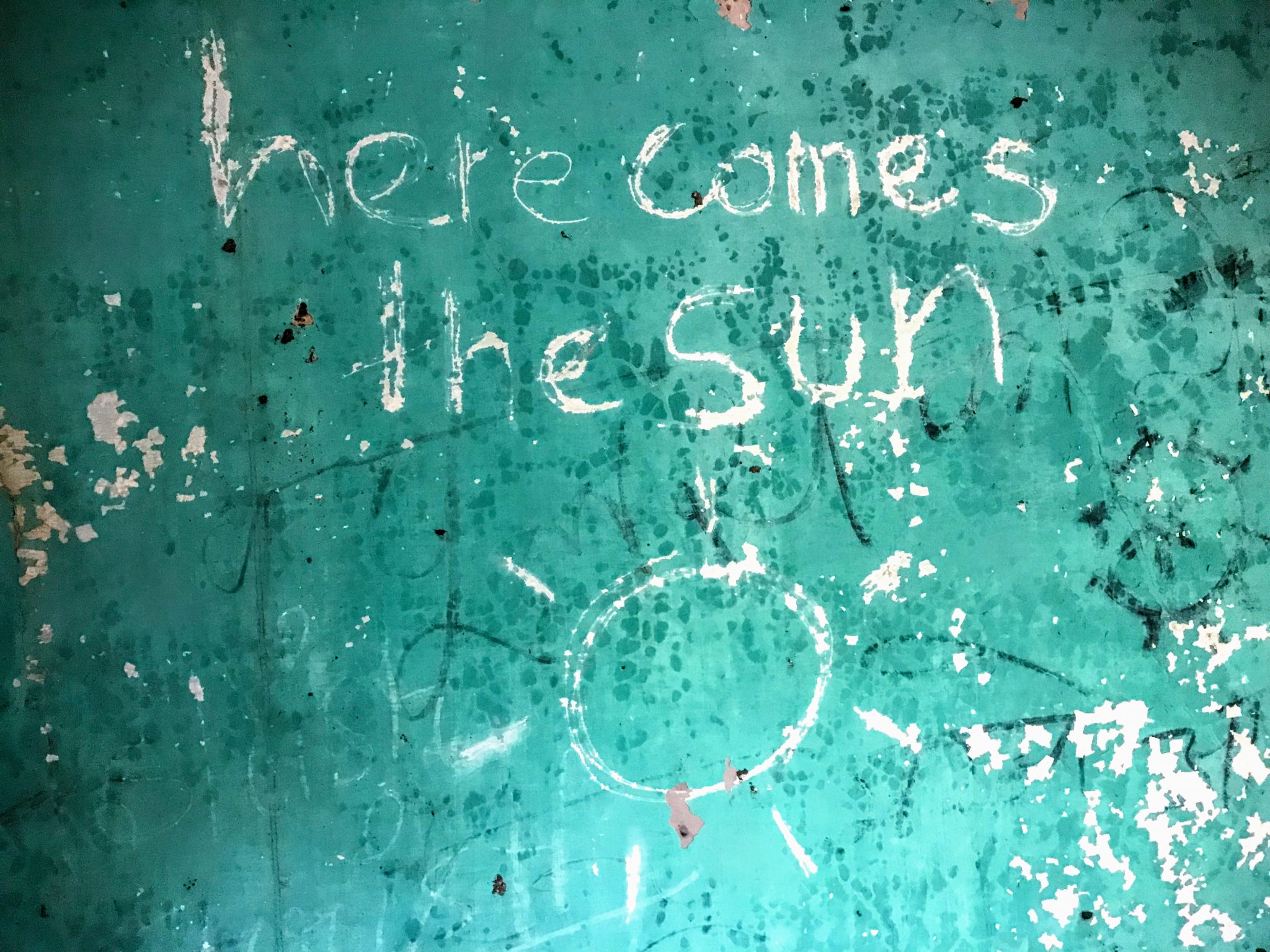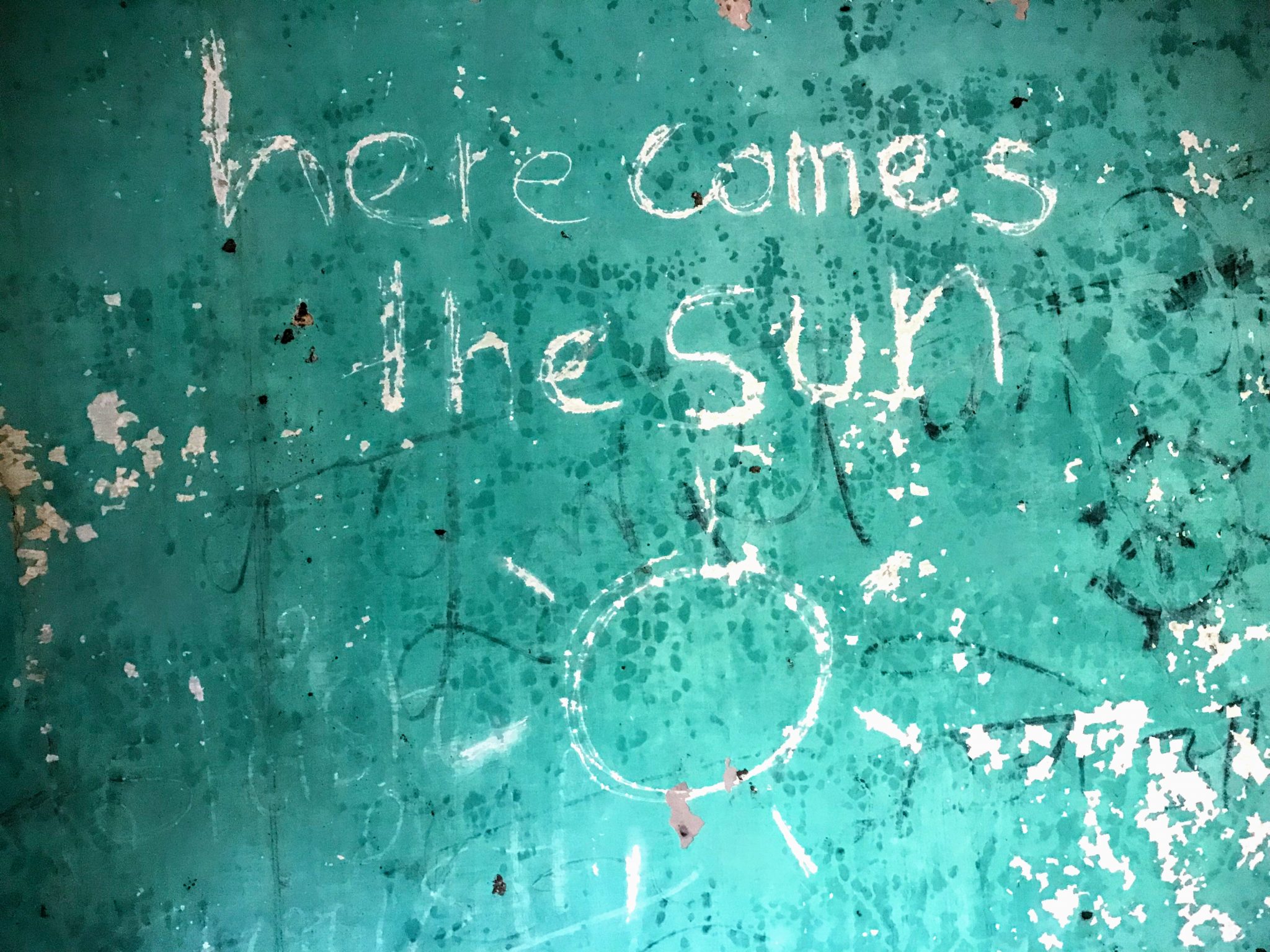 Many fans have slipped in over the years, to scratch their own tribute into the wall for their idols like this one.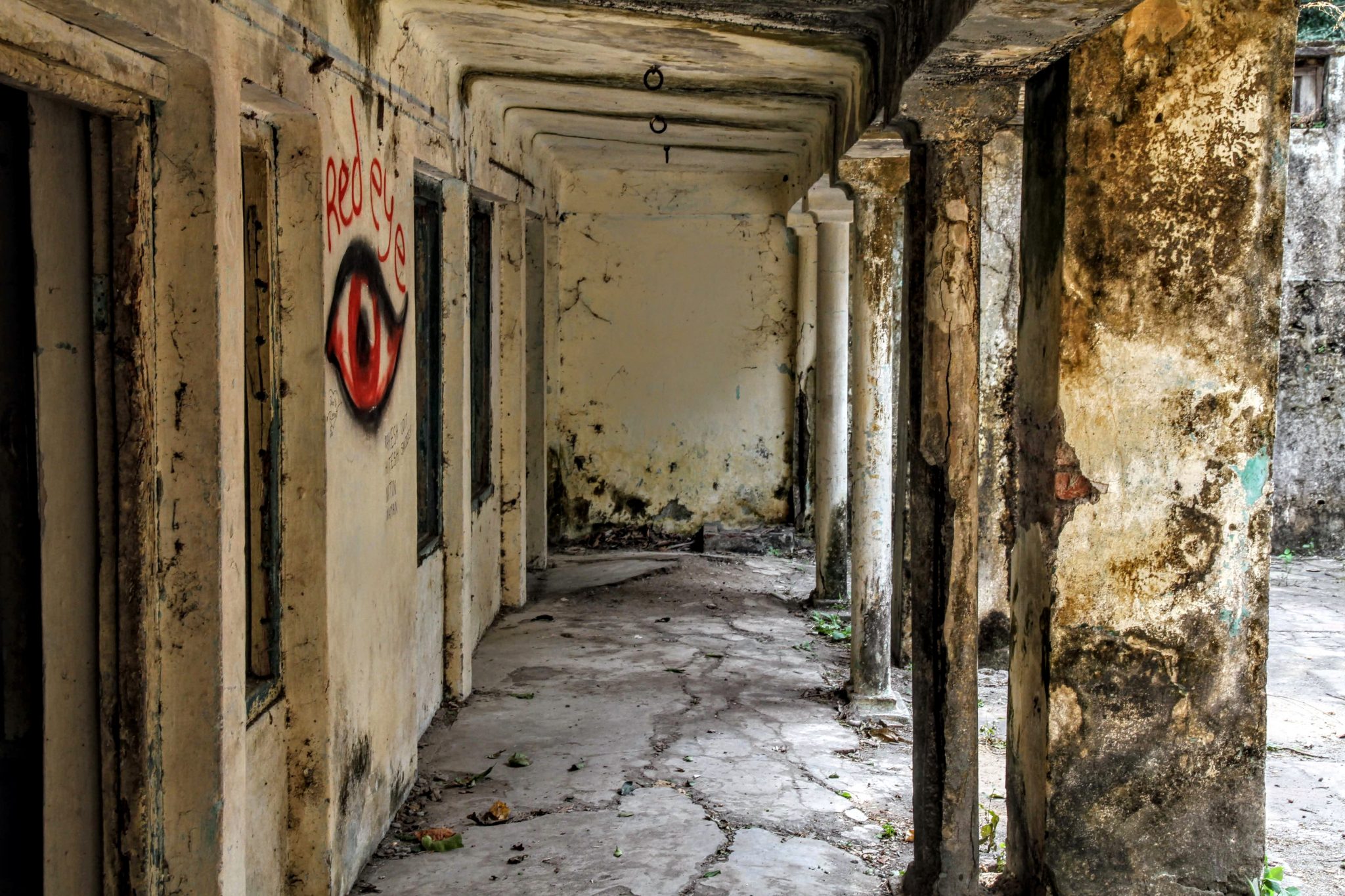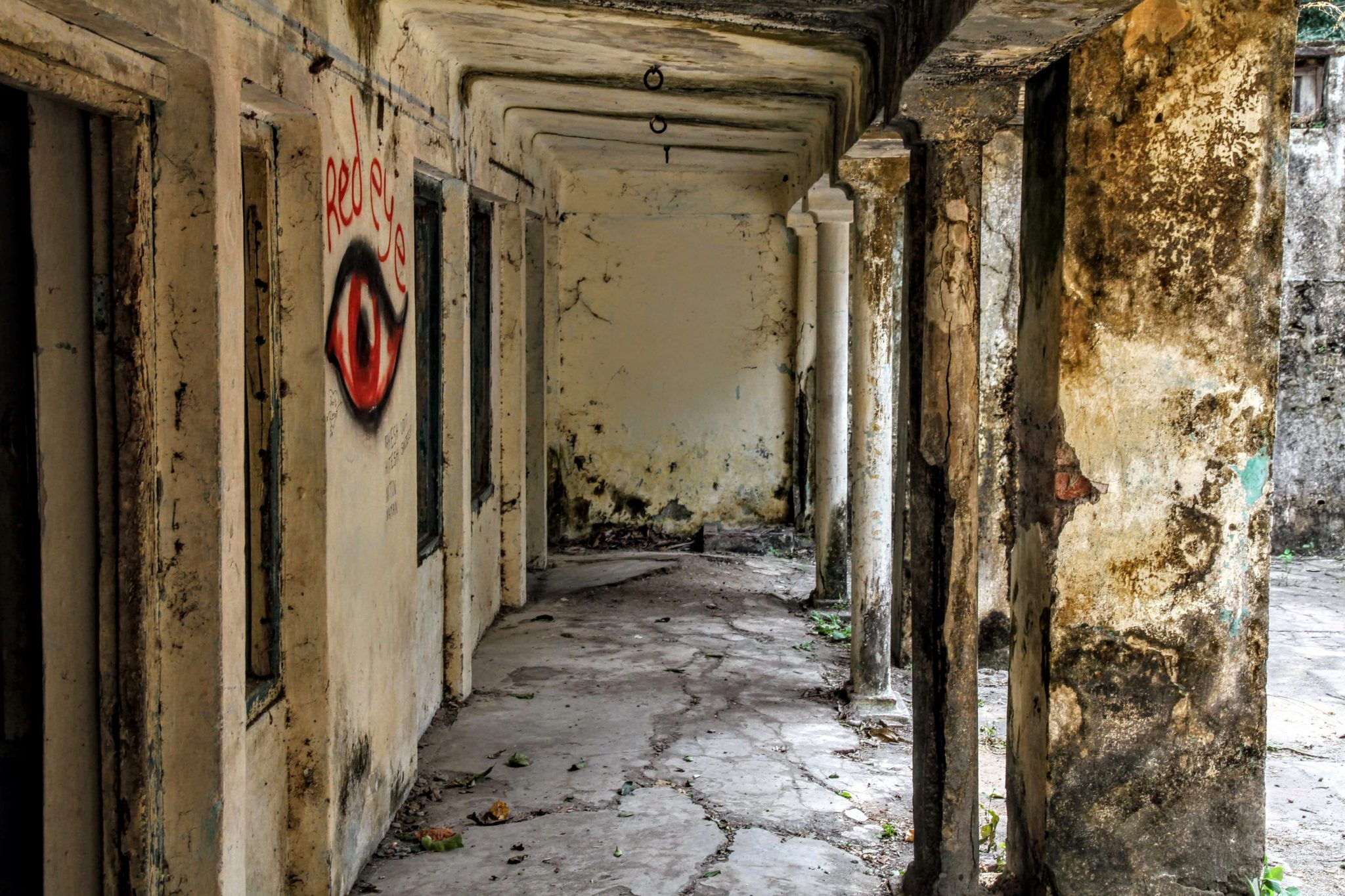 All of the buildings have graffiti in some form, whether official or unofficial and there are a surprising number of administrative buildings for a relatively small ashram, but it shows how popular it was at the time.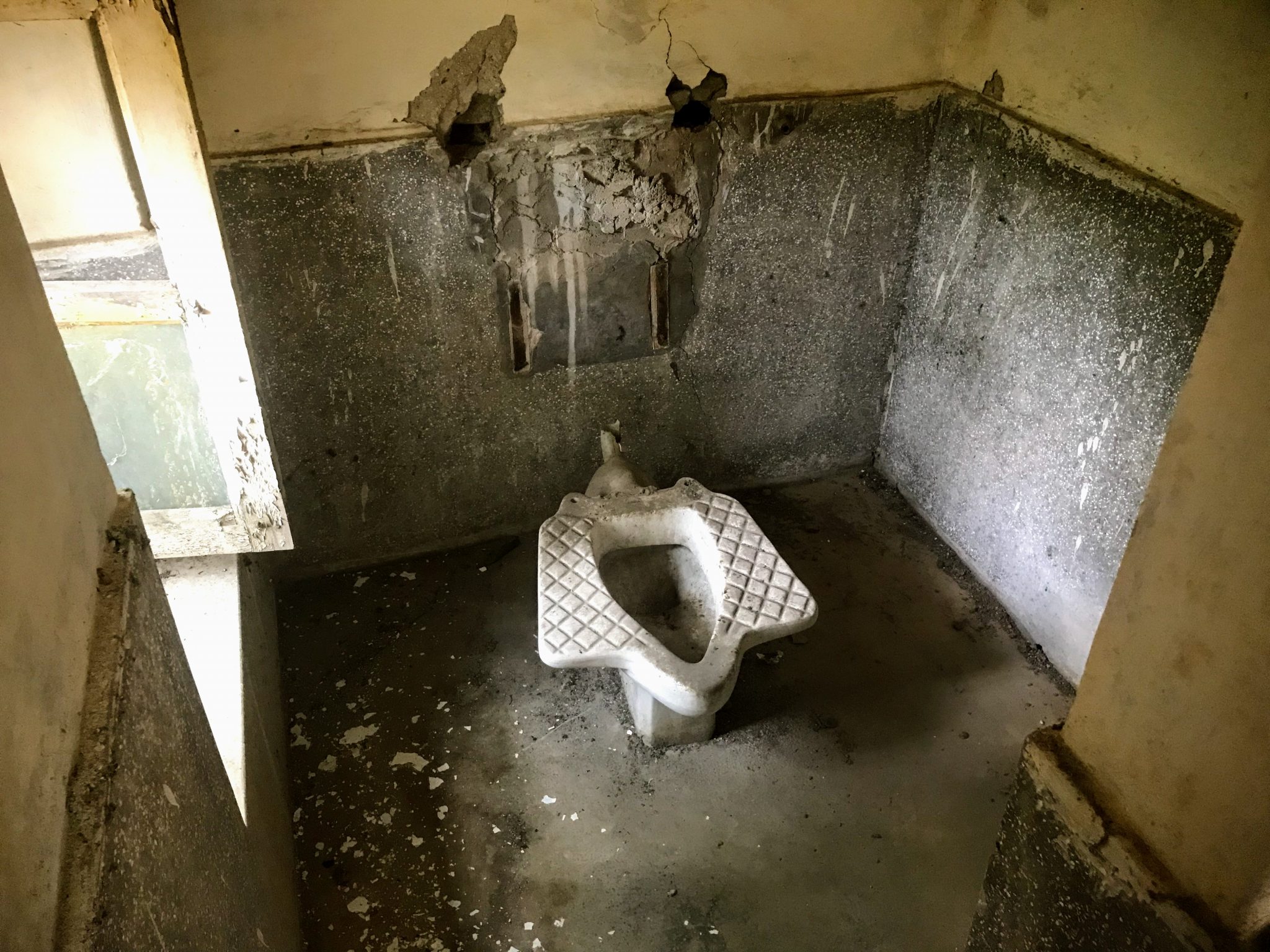 After the Maharishi invited The Beatles to come he then set about improving the facilities, including installing proper toilets in preparation for their arrival.
Traditional Indian life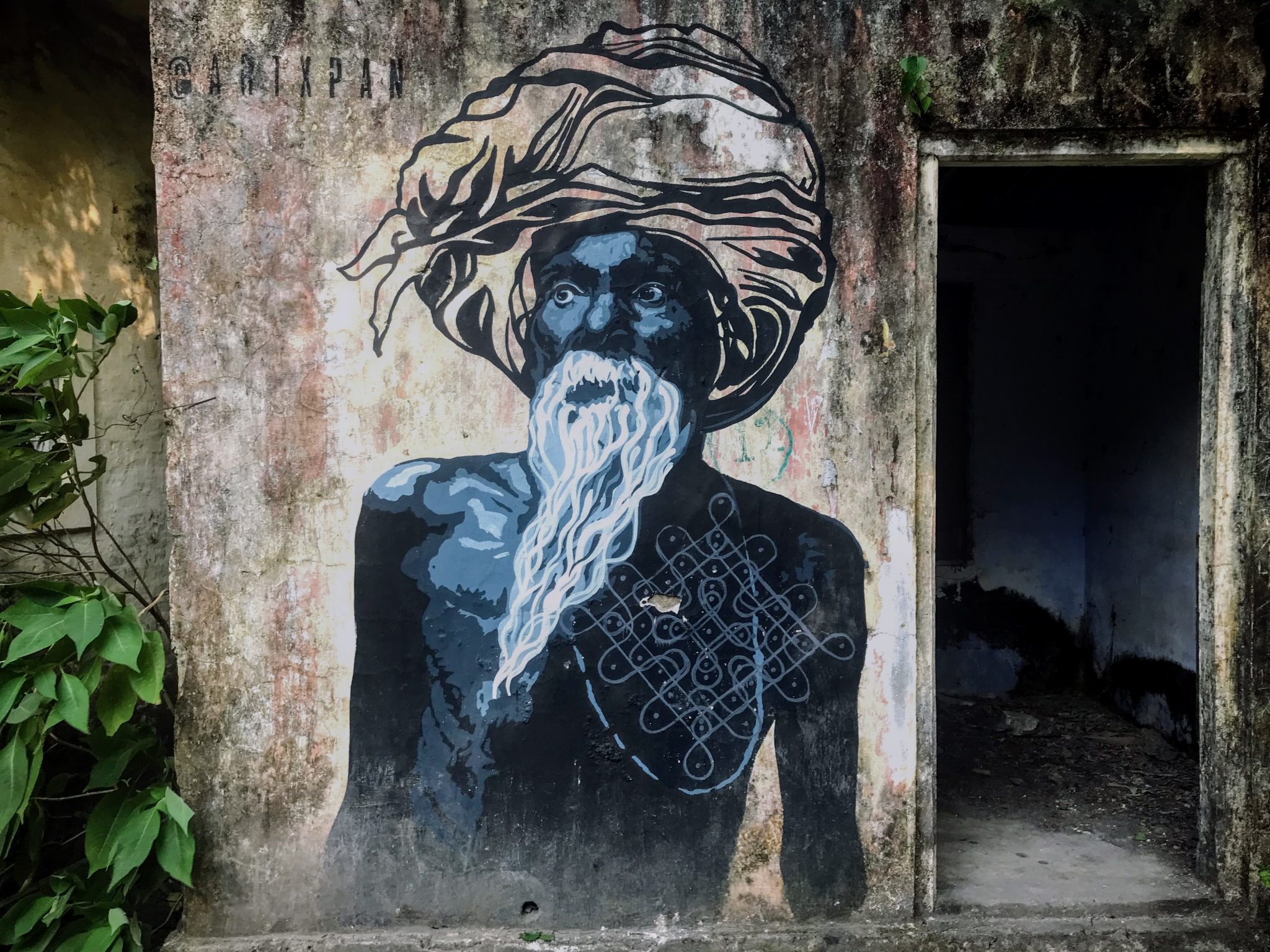 Much of the graffiti that you'll see is centred around typical Indian life which is nice so that not all the artwork is about The Beatles!
There was so much beautiful graffiti that it was hard to know what to include, so I've just put in my absolute favourites! It was a tough choice though.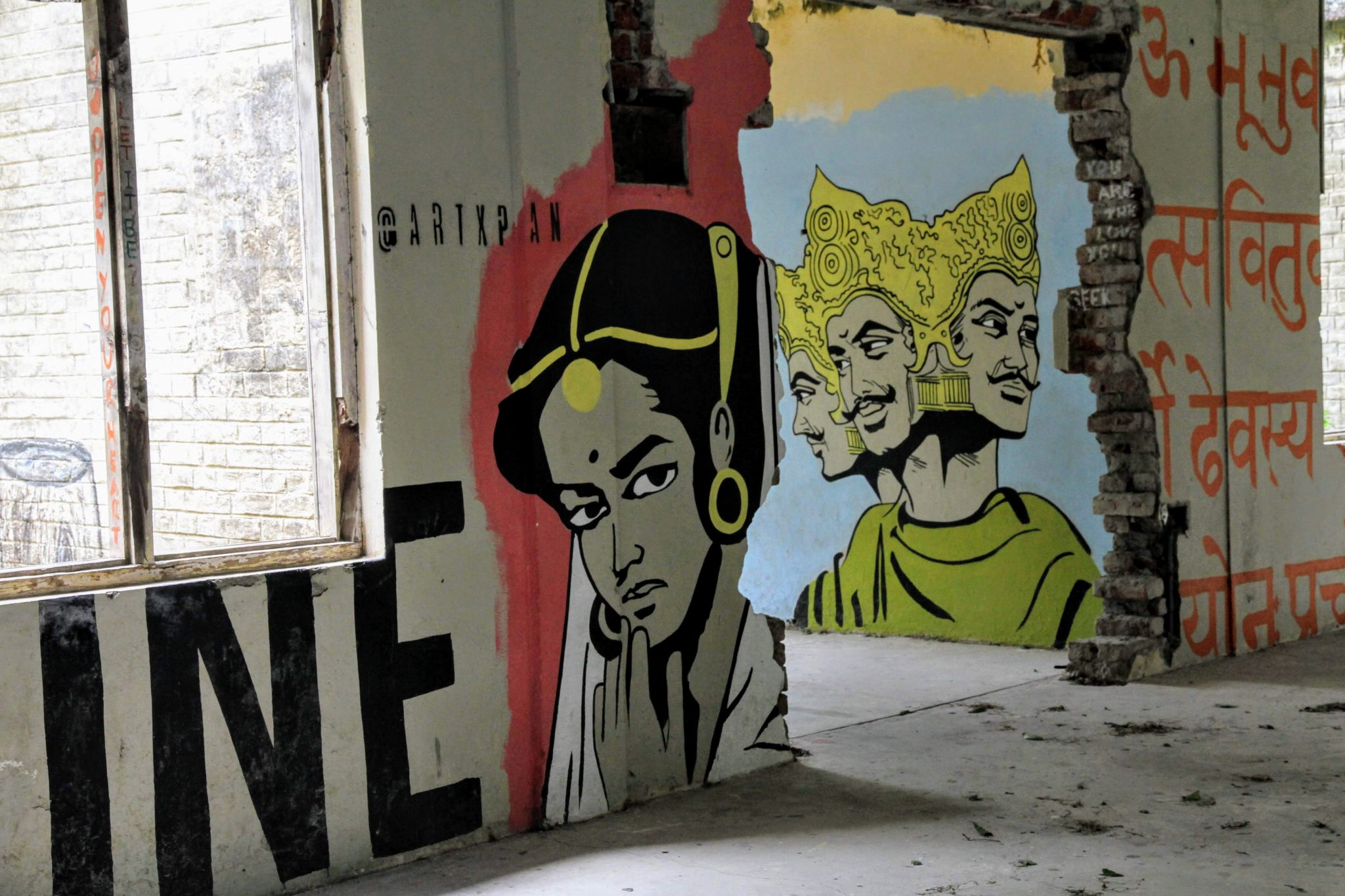 The main meditation hall is where most of the graffiti action lies and you can apply to paint here if you're an artist. These murals have been done by a professional artist so there is a guard stationed there to make sure that nobody paints over it with their own words.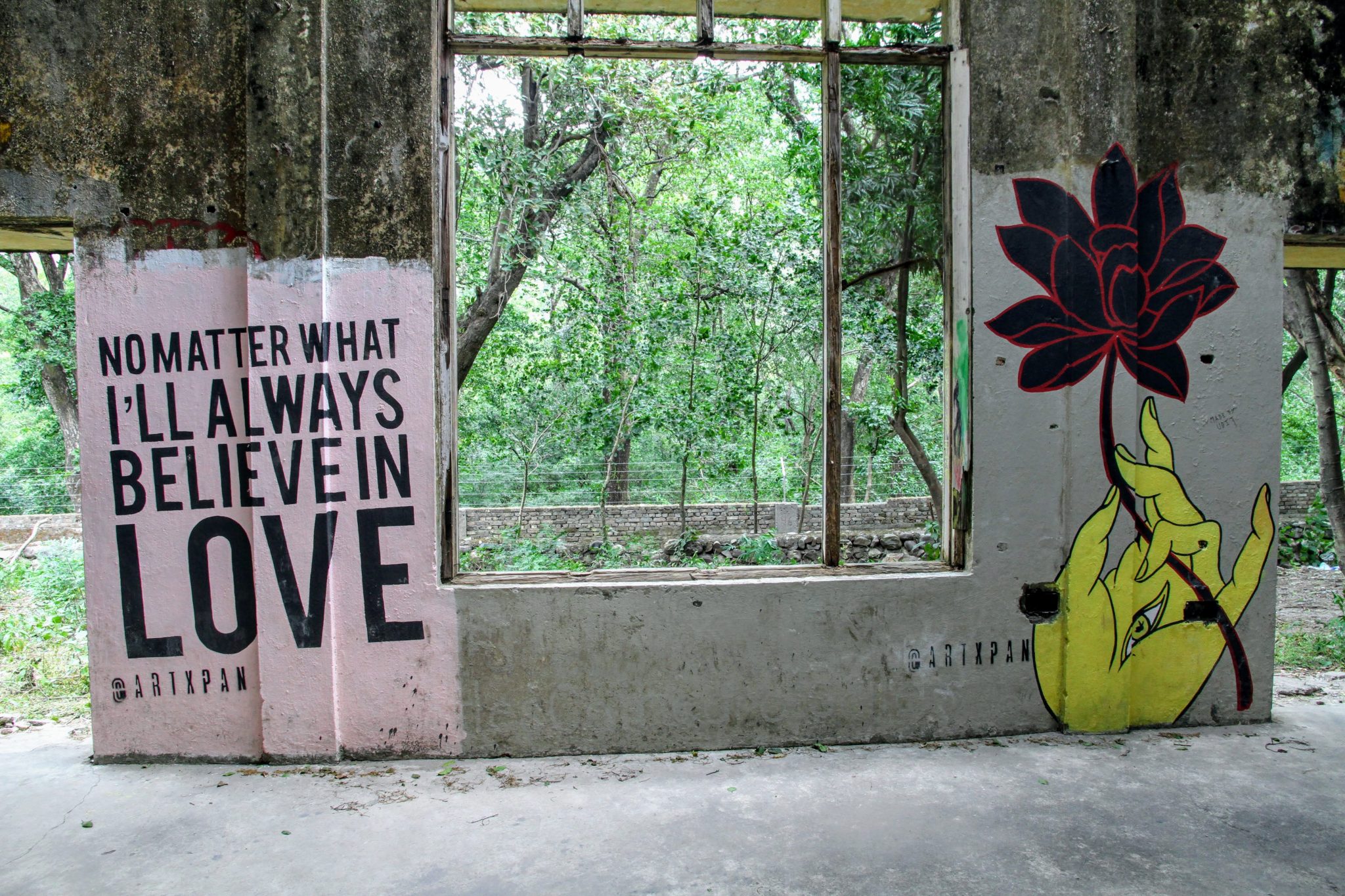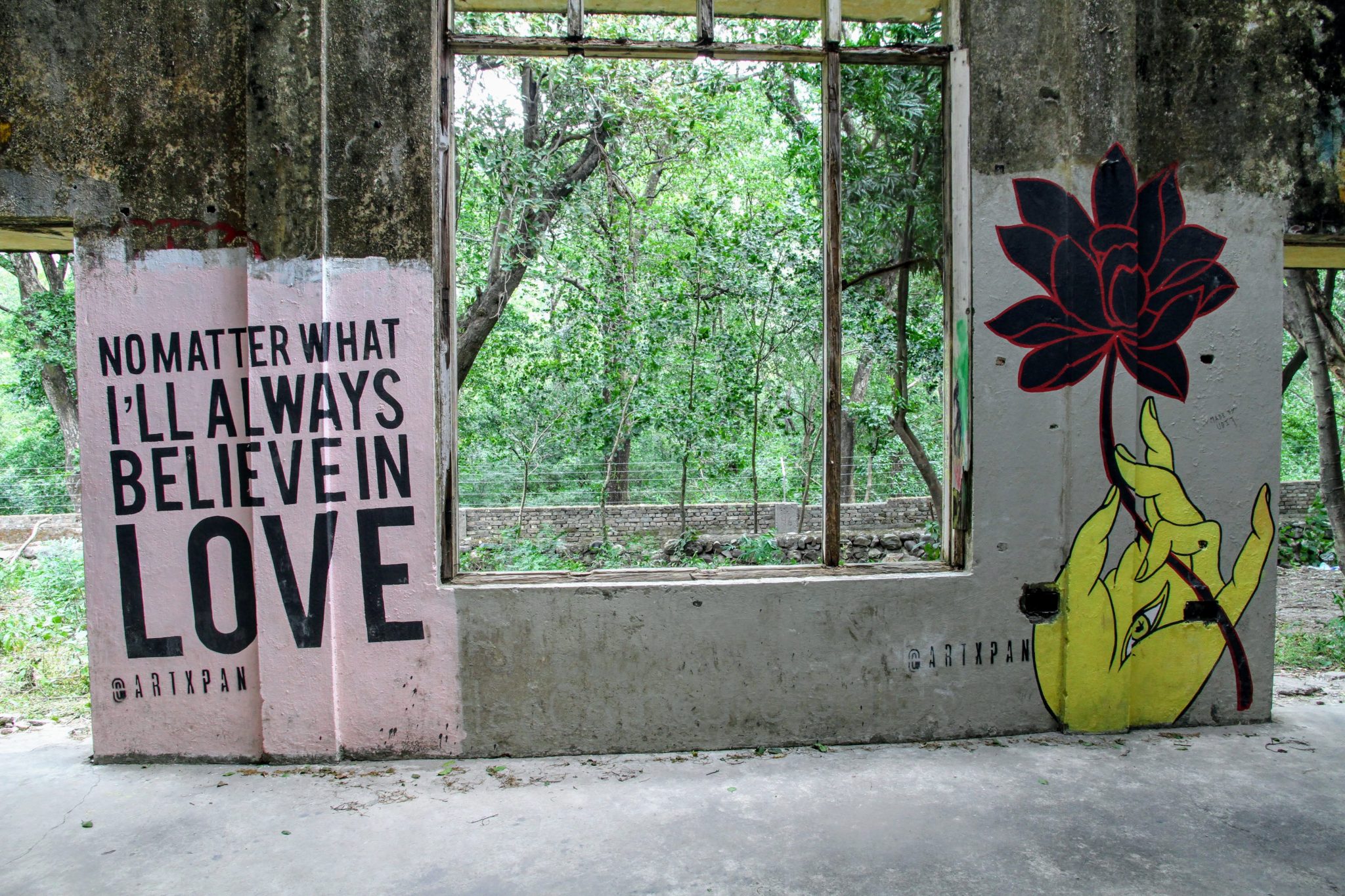 There are different pieces of graffiti all over the building and there was a young women shooting her own music video on a phone when I was here. It wasn't a great song but it is certainly a great location for it.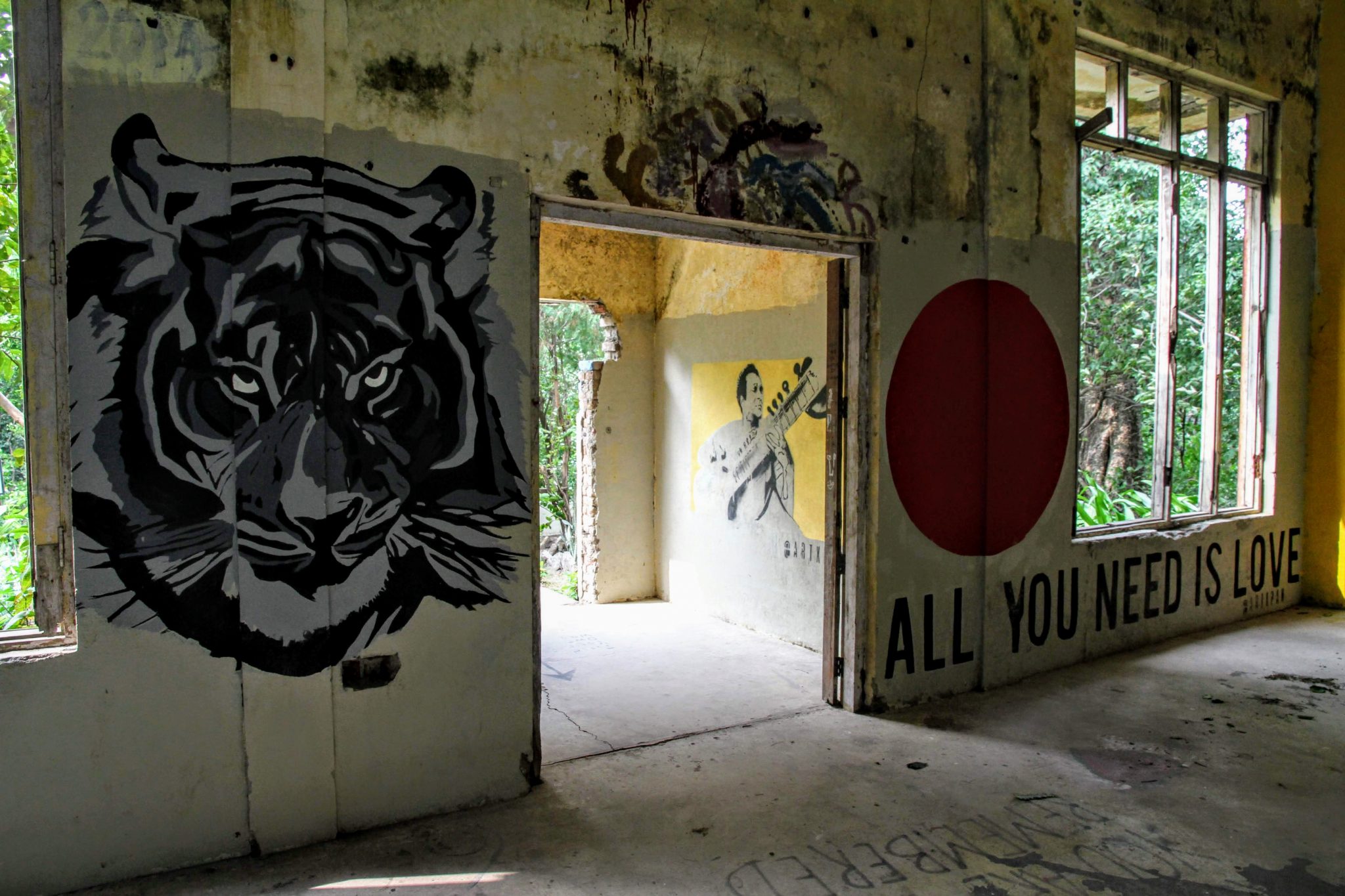 There's two murals of the boys themselves, and in one of them they are pictured with Maharishi Mahesh so that he can be commemorated for his work here as well.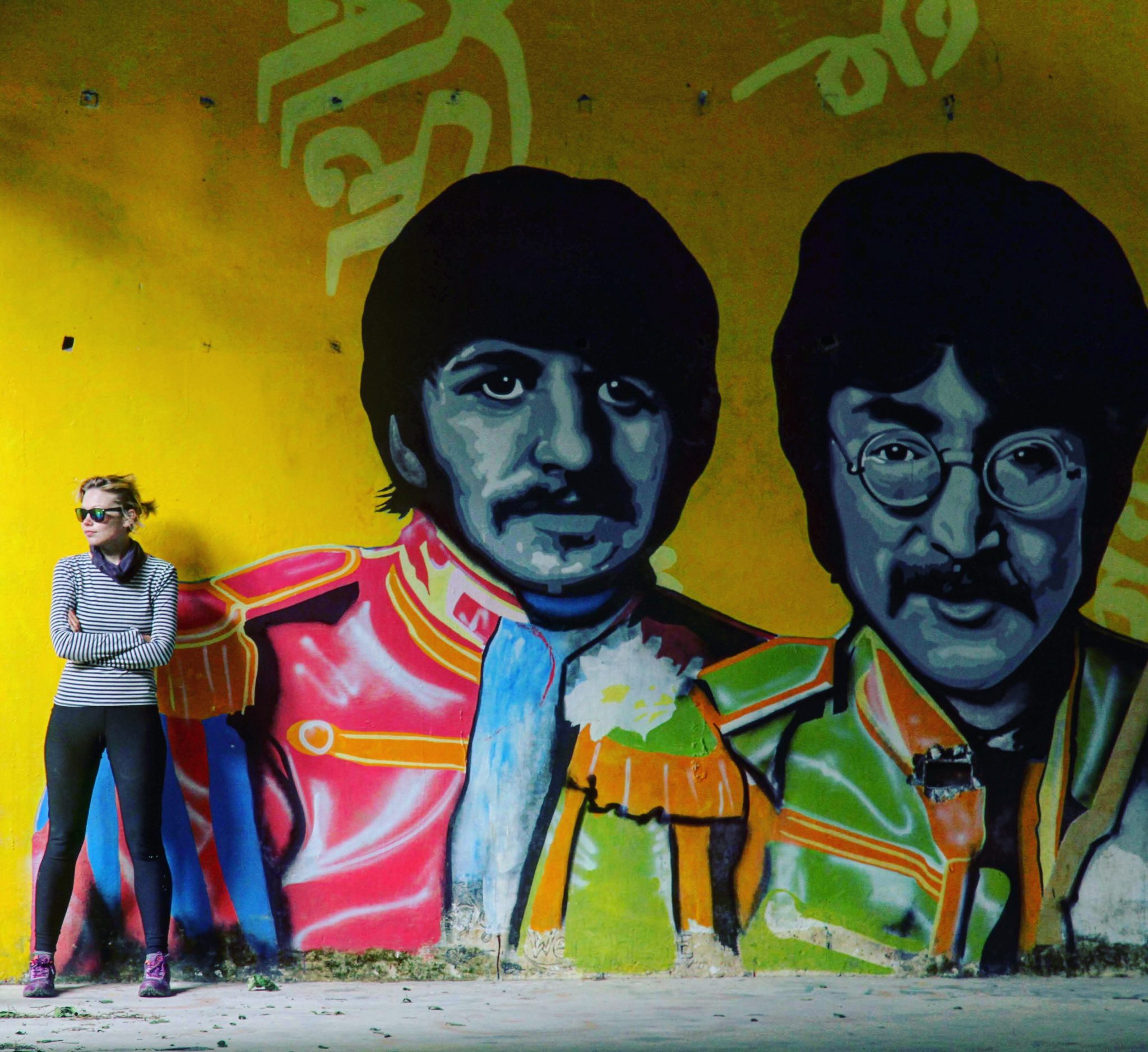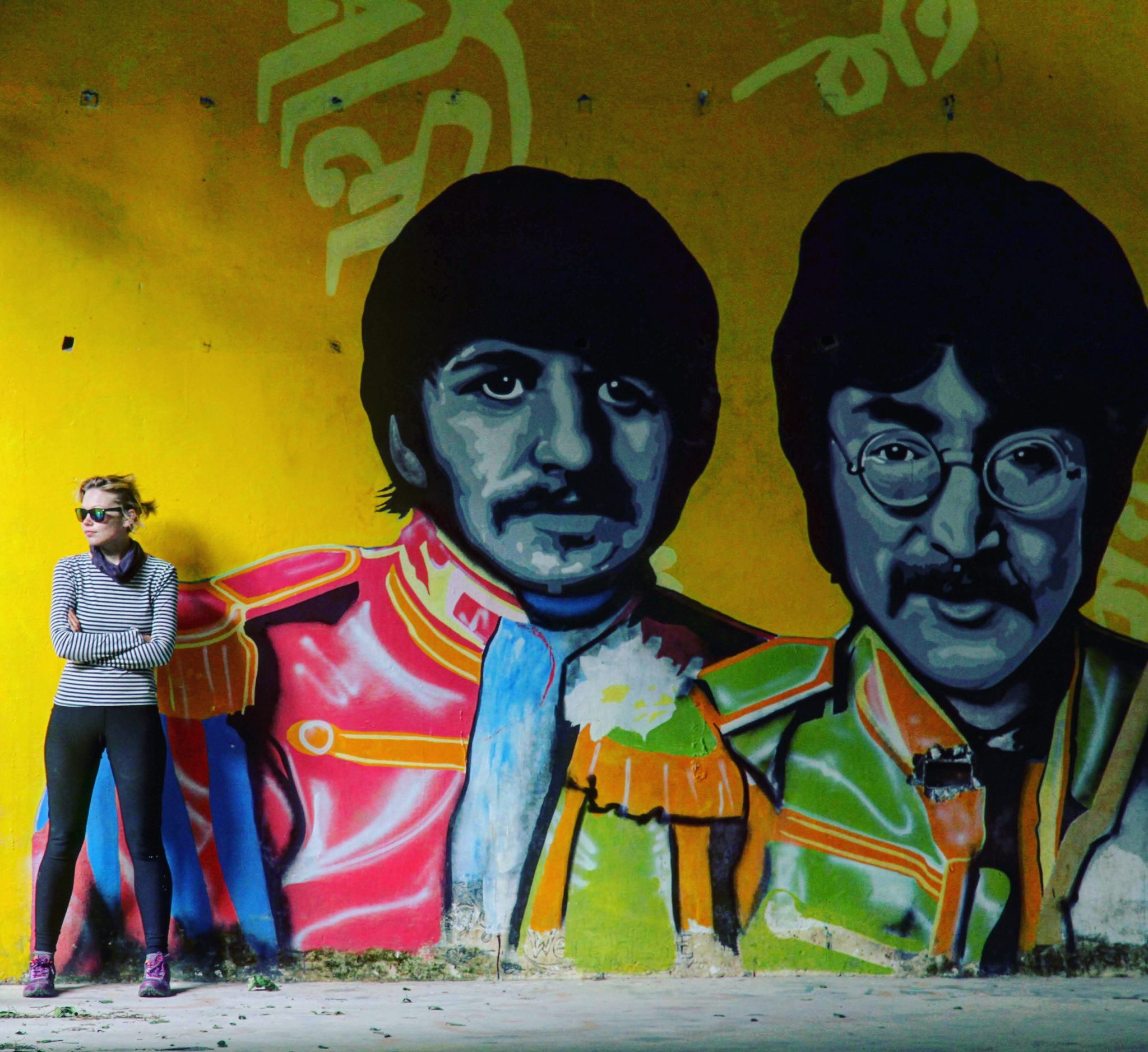 It is thought that coming to ashram to be with the Maharishi helped the group to 'reconnect' after manager Brian Epstein's death in 1967.
The three remaining members enjoyed their stay but rumours of sexual advances of the yogi plus his desire for fame reportedly drove them away. McCartney left after 5 weeks and Lennon and Harrison after 2 months. They were supposed to stay for 3 months.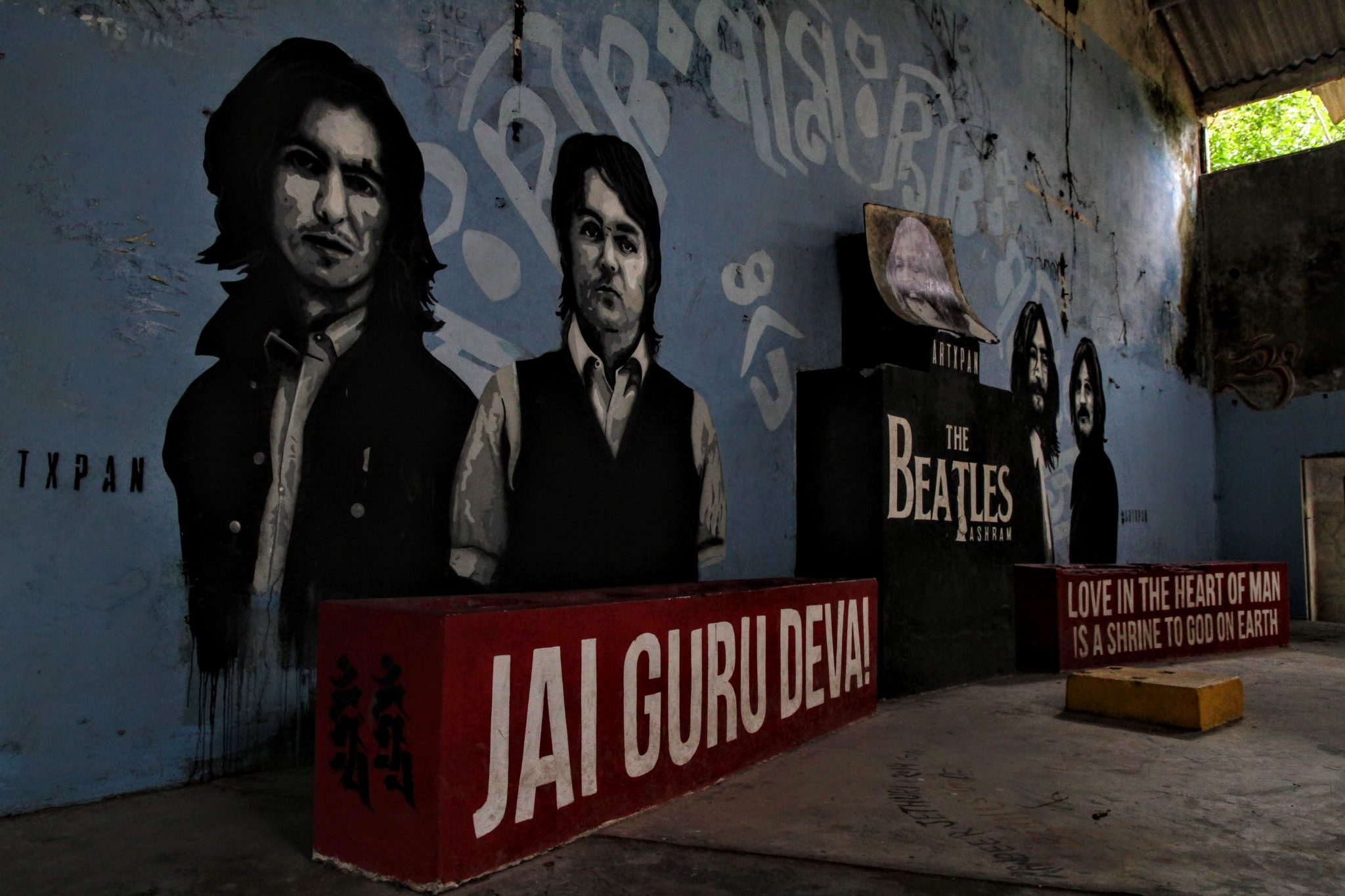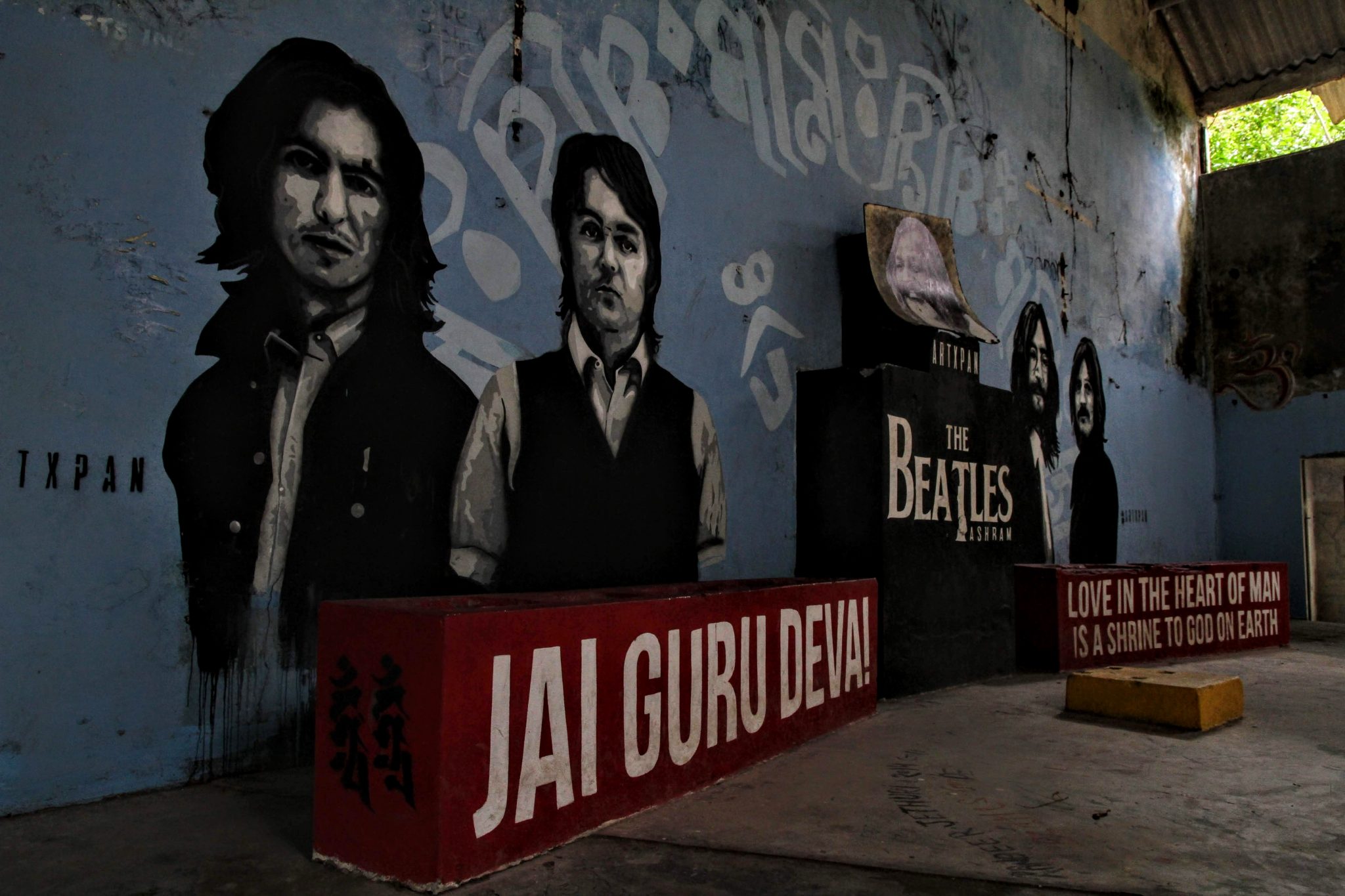 Dear Prudence
The band weren't the only famous patrons at the time as they were joined by singer Donovan, Beach Boy Mike Love, actress Mia Farrow and her sister Prudence.
Prudence apparently spent all her time meditating on her own in order to achieve enlightenment the quickest so Lennon wrote 'Dear Prudence' about her.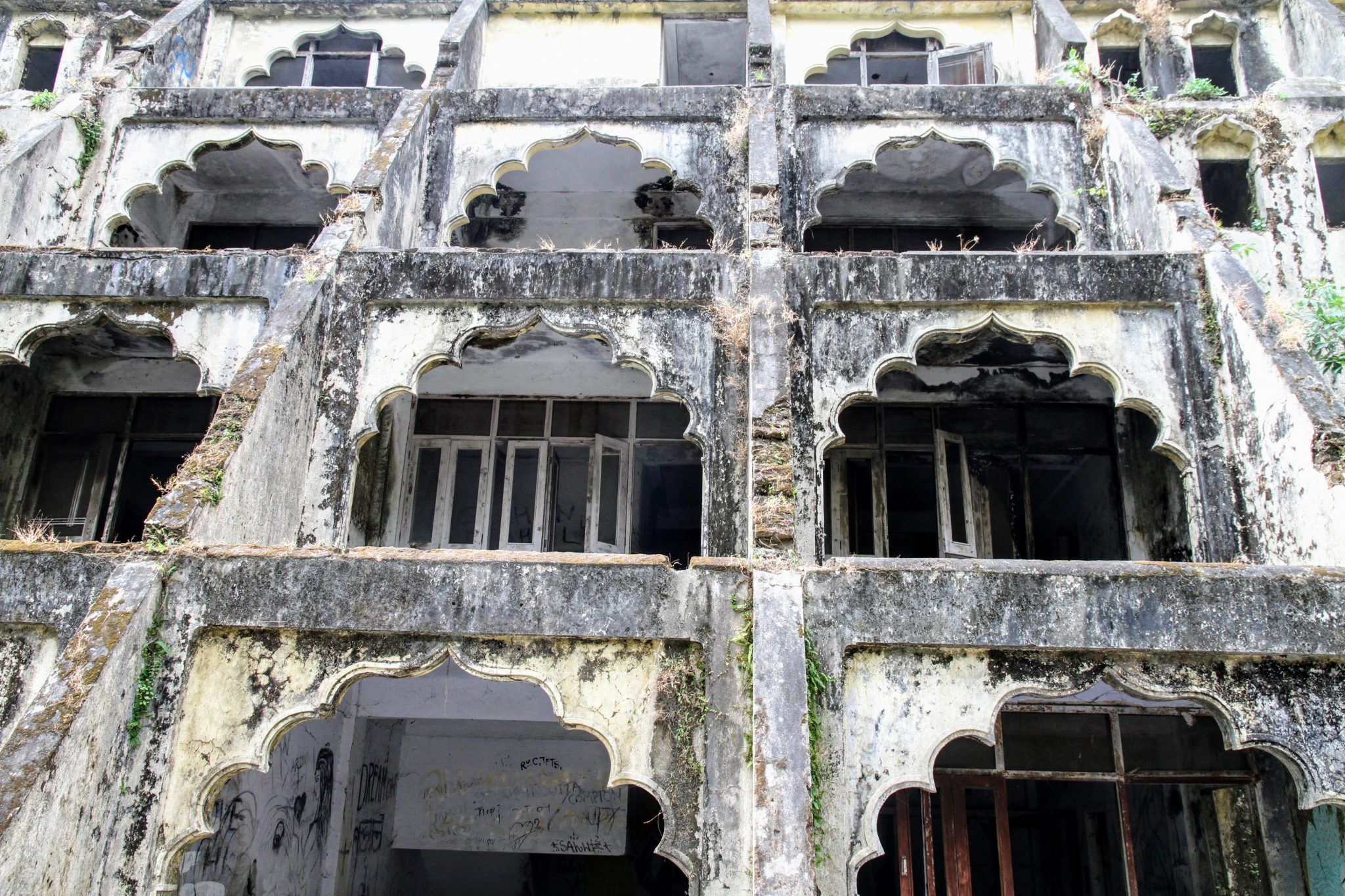 The Maharishi left in the 90s to move to The Netherlands and his followers remained on site until 2001 when they were ordered to leave by the Indian authorities and the ashram was officially abandoned. The Beatles really put Rishikesh on the map for travellers and spirituality seekers.
These followers feel that calling Chaurasi the 'Beatles Ashram' degrades it, but ultimately so much criticism has been levelled at the (now dead) guru that it hardly seems to matter.
He denies the claims made against him and says that he asked them to leave as they brought in alcohol. Lennon was the only band member not to make up with him later on.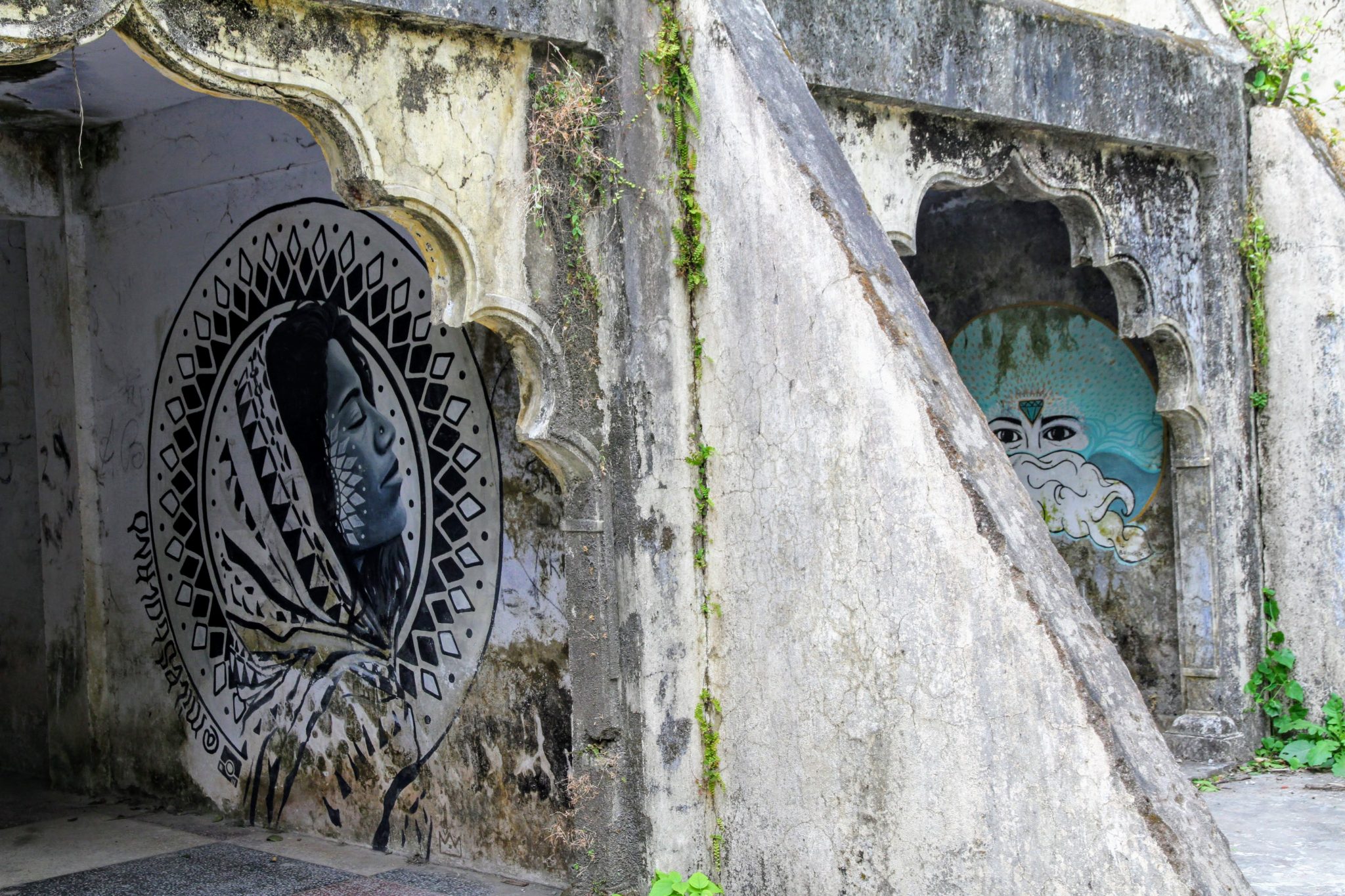 The flats are one of the best places is the complex to wander around and take photos, be very careful of unsafe conditions though! It actually reminded me of the deserted flats I visited in the Chernobyl Exclusion Zone in Ukraine.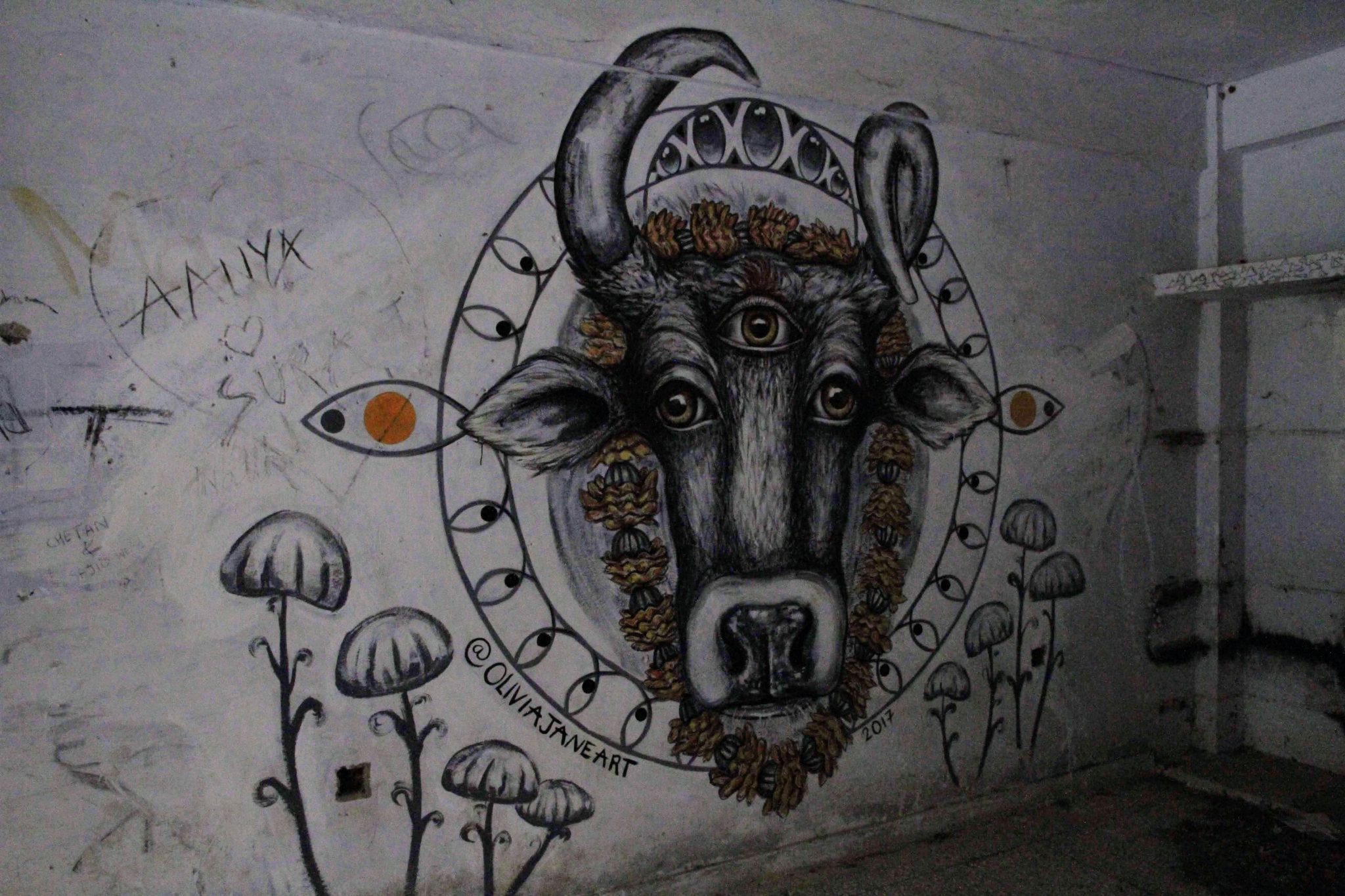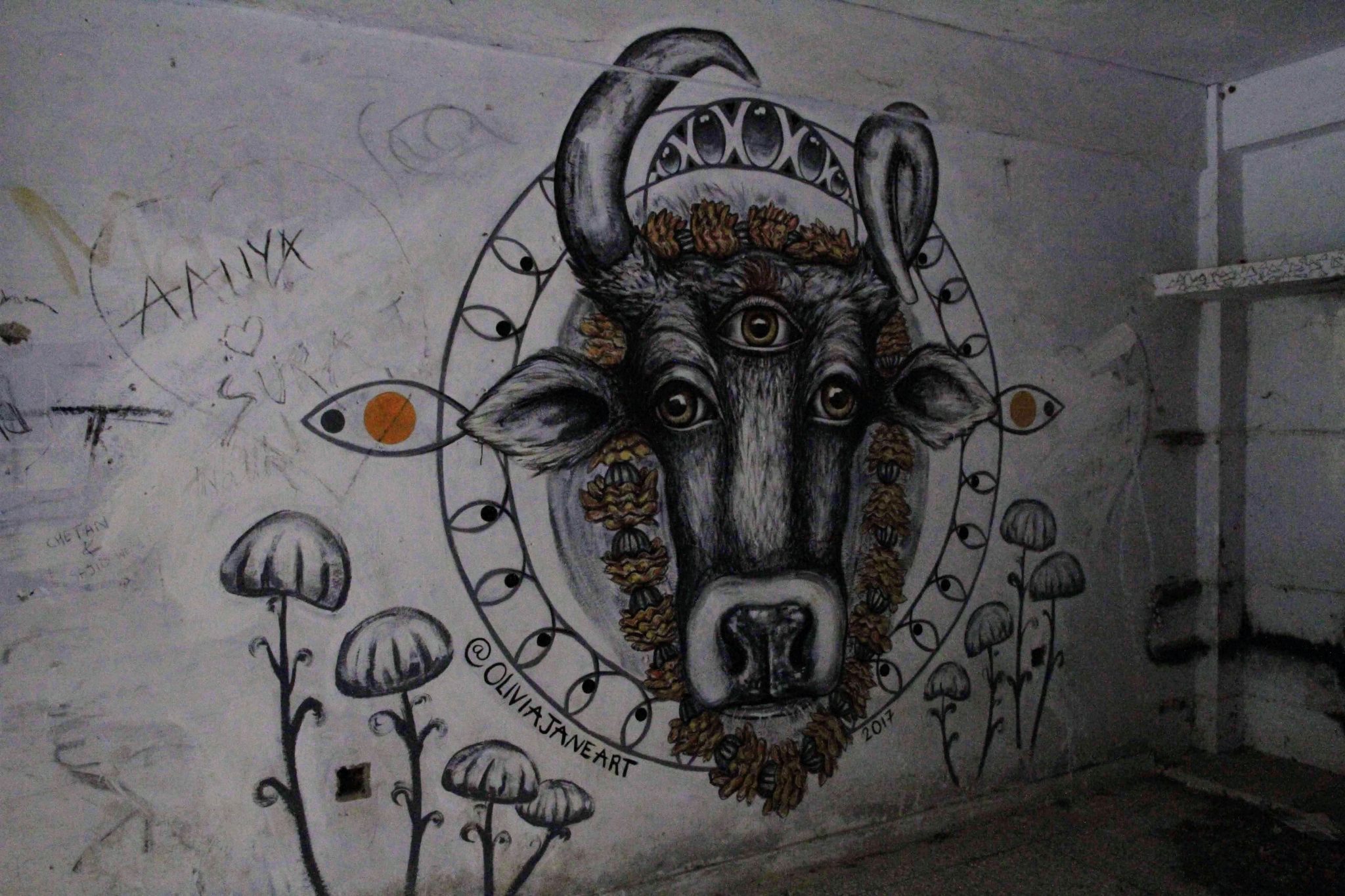 Cows are a really popular thing to graffiti, especially as they are sacred, hence why this one has been given a third eye!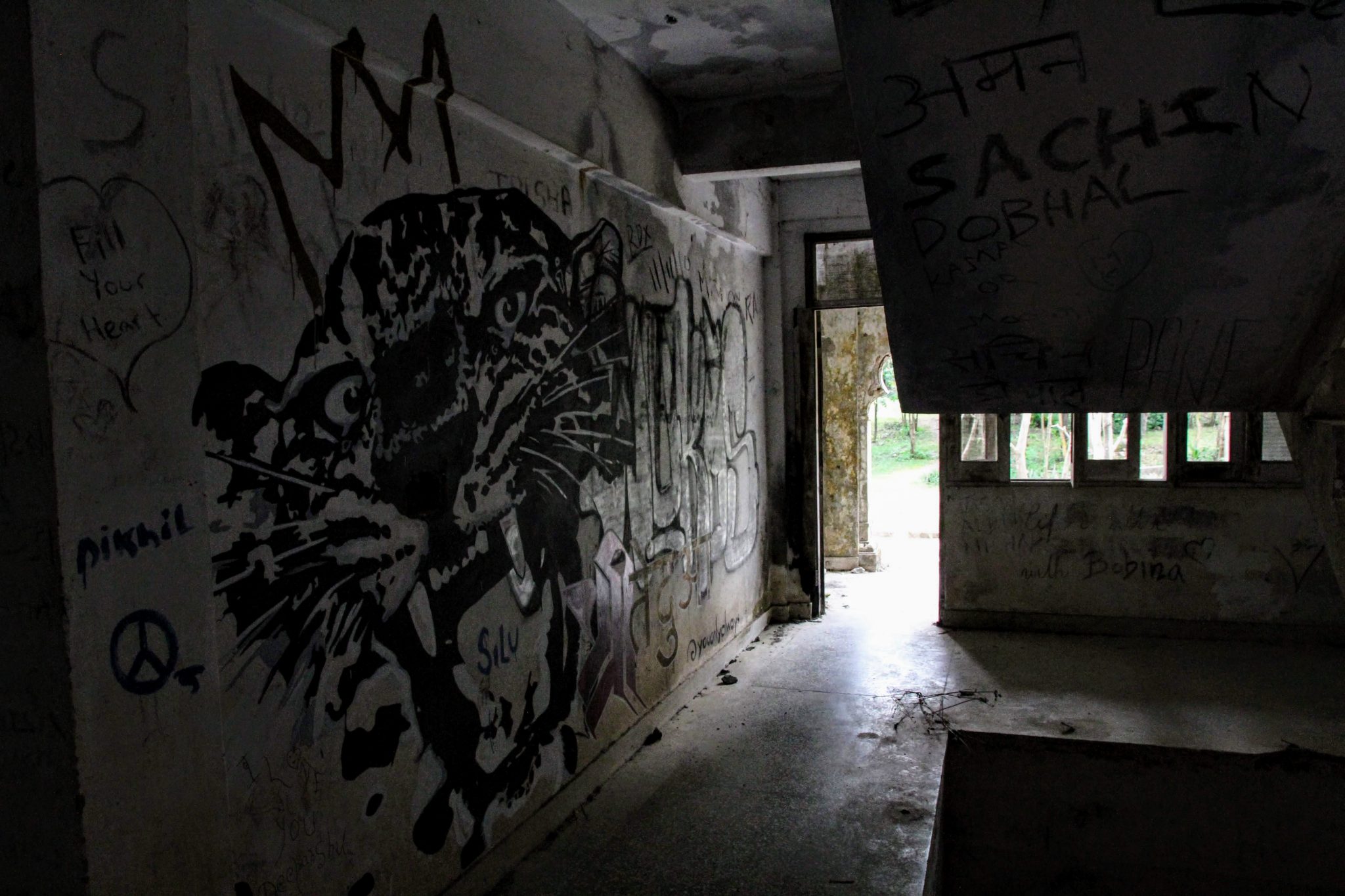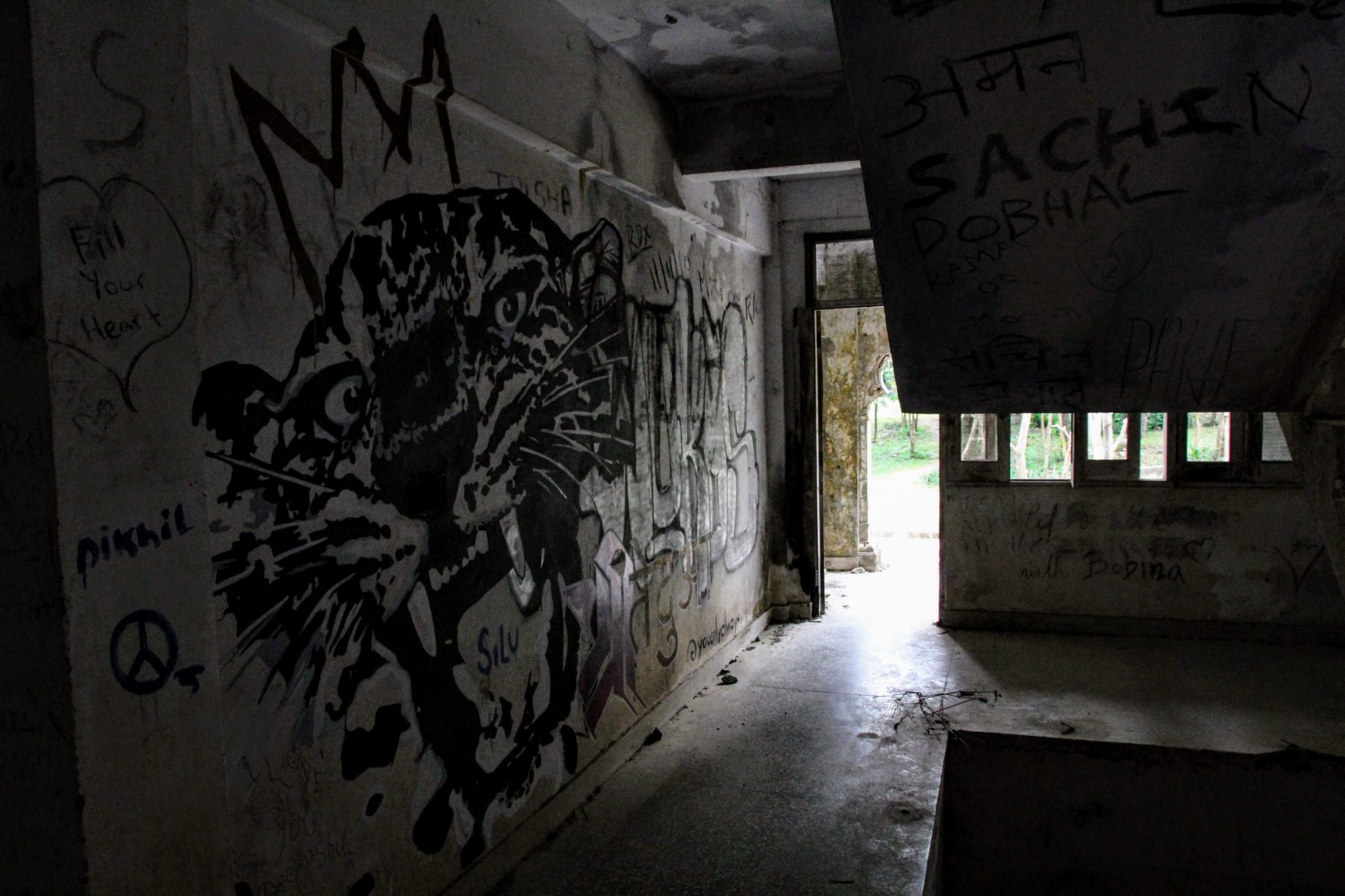 Wildlife
Tigers are another theme, and it's interesting to think about whether a tiger has actually wandered around the flats now that they're abandoned. I know for certain that elephants and leopards live in the hills around Rishikesh as people see them so they've surely called in. The only wildlife we saw was an Indian mongoose that had set up home near the main hall.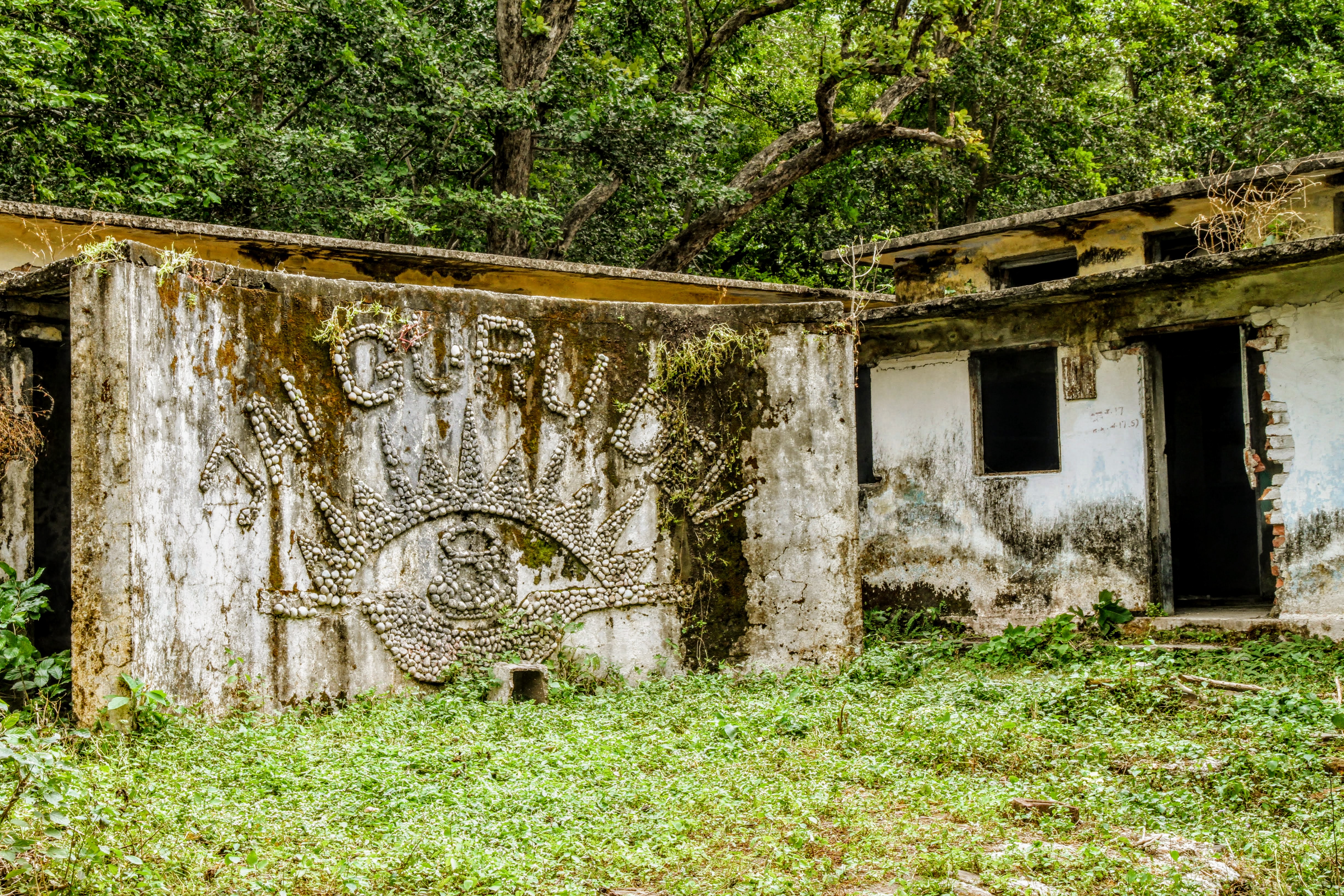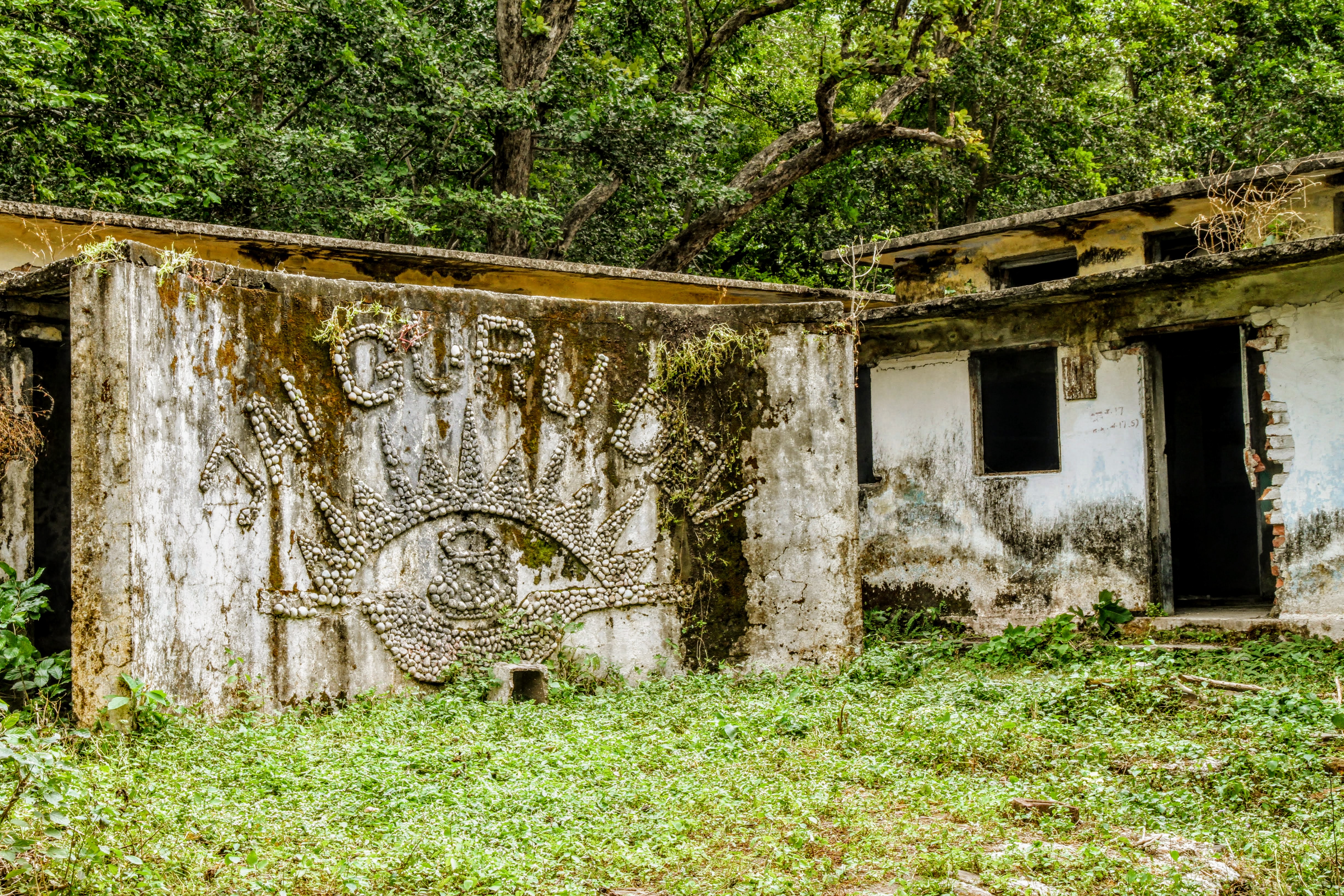 There are now fences to stop wildlife coming in but the local fauna really inspired The Beatles. It is thought that McCartney wrote Why don't we do it in the Road? about two monkeys that he saw having sex.
Blackbird and Everybody's Got Something to Hide Except Me and My Monkey were also written here, but the inspiration behind them in not certain.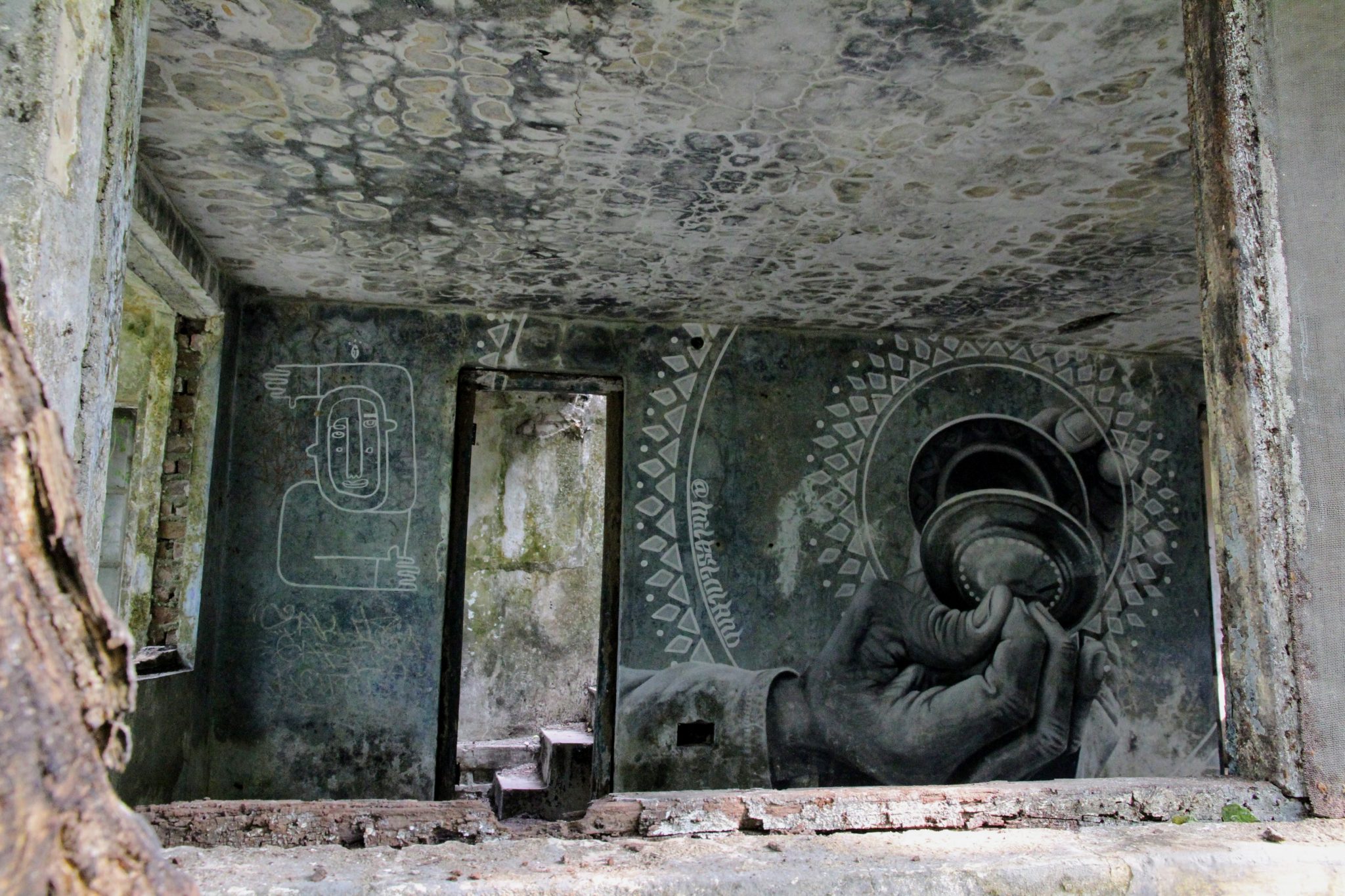 The thing I loved about the Beatles ashram was all the stories and songs that are hidden in the dilapidated buildings. I love abandoned buildings anyway, but it's so fascinating that this place inspired so much creativity in the band.
Ashram inspiration
They wrote about and took inspiration from the wildlife, characters and the environment so everything you see really does tell a story. Even the innocuous-looking post office was the place where Yoko would write to Lennon even though he was their with his wife, Cynthia.
North India isn't the easiest place to travel in but Rishikesh manages to keep a vibe of its own. It's not surprising that it is such a popular place for both travellers and music-lovers alike and will be for years to come.
Have you been to the Beatles Ashram in Rishikesh? If you have any questions or Beatles trivia to add then let me know in the comments below!
Pin this for later: