I couldn't find too much information about getting a visa on arrival for Bangladesh so I thought I would write this post to make it very clear for travellers to Dhaka who are eligible for it.
In theory, if you are coming from a country with a Bangladeshi embassy then you're supposed to get one there but in reality, this may not be a problem. If you want to apply in advance, then find the visa application form on the Bangladesh immigration website.
There are several countries that are eligible for visa on arrival including the countries of Europe, USA, Australia, Singapore, Japan, Russia, China, Canada, South Korea and some Middle Eastern countries. If you're travelling overland, you can now get a visa on arrival at the land border as well as at the airport.
These are the requirements besides nationality to be eligible for a Bangladesh visa on arrival:
Fees to be paid at the port of entry in cash in USD/Euro/Pound Sterling
Minimum USD 500 in cash or in credit card (Except those on government duty)
Return ticket
Valid passport
When you arrive at Dhaka airport, there usually aren't too many foreigners that need to get their visas so you can get it quite quickly and easily. All you need to do is check whether you meet the visa on arrival requirements and then follow my handy list below!
*I have heard about authorities granting shorter visas to tourists at times of political unrest, so check the news before you go*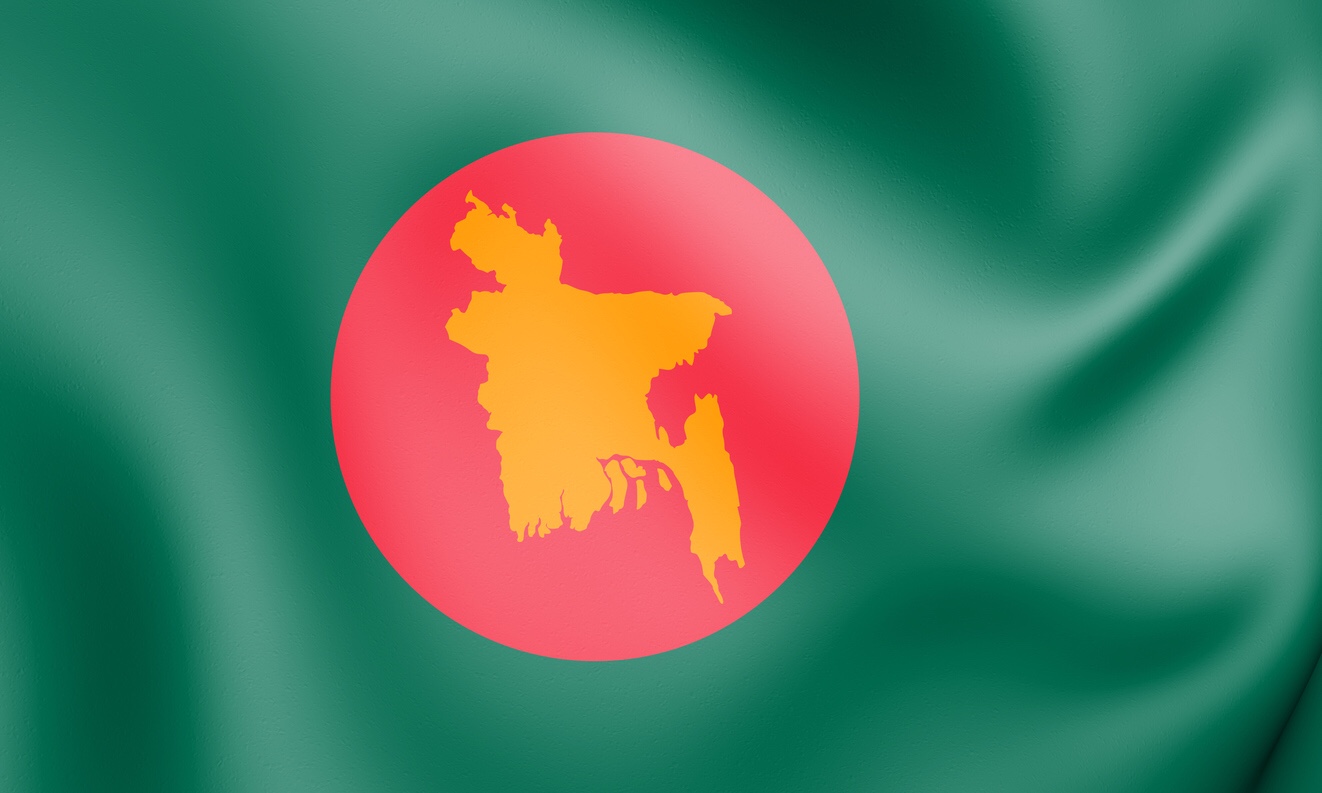 This post may contain affiliate links
Dhaka isn't great for budget accommodation and most of the hotels are in Gulshan, which is the more affluent area of the capital, complete with shopping malls, fast food chains and fancy restaurants. Check the reviews on Tripadvisor as you will want to stay somewhere decent that can help you navigate your time in Dhaka:
How to get a visa on arrival in Bangladesh:
When you get off the plane, turn to your right and pick up a visa on arrival form from the desk and fill it in. If you're getting a visa on arrival, you don't need to fill in the landing card as well.
There are different charges for different countries but it's normally around $50 and you can pay in US dollars (or British pounds or Euros). If you want to pay in the local currency of Taka then the guy in the little window by the visa desk will tell you how much it is.
They don't take cards, so you will need to ask to be escorted to the cash machines on the other side of the immigration desks. Then you can come back and pay your fee and pick up your receipt.
Present your visa on arrival form, your passport, a copy of your hotel address and phone number and your payment receipt at the VOA desk. You do not need to give them a passport photo, they will take a picture of you themselves.
Depending on your nationality, you'll be issued with 15-30 days, and they'll probably ask when your departure date will be.
Once you have your visa, you don't need to queue at immigration, you just show them your stamp and you can go through.
You can get money changed at some of the booths after immigration, although some only change money for Bangladeshi citizens.
Getting around in Bangladesh
Dhaka isn't a big city, but it has a major traffic problem so you need to leave a lot of extra time to get places. If you're staying in Gulshan then that district isn't too far from the airport and to save money you can get an Uber cab to avoid getting ripped off. Get £3 off your Uber by using my code jennifers467.
Have you been to Bangladesh and did you get a visa easily? Let me know in the comments below!
Pin this for later: