I have to admit, I love having pink hair and these are some of the best creative looks I've tried over the years.
I started dying my hair when I was 12 and I've experimented a lot, but nowadays I have handed it over to a professional as there are some looks that are difficult to achieve on my own.
These looks are a collaboration between me and my hairdresser as I had all of these colours done by Hazel at Blueberry Bangs in Chorlton, Manchester (this is not a sponsored post, just credit where credit is due).
The great thing about pink hair is that it can be as subtle or dramatic as you want it to be, it also goes with blonde, white, blue and purple if you want to step it up a notch.
These are the top looks that I've tried and looking back on them has really made me miss having pink hair!
Coral Hair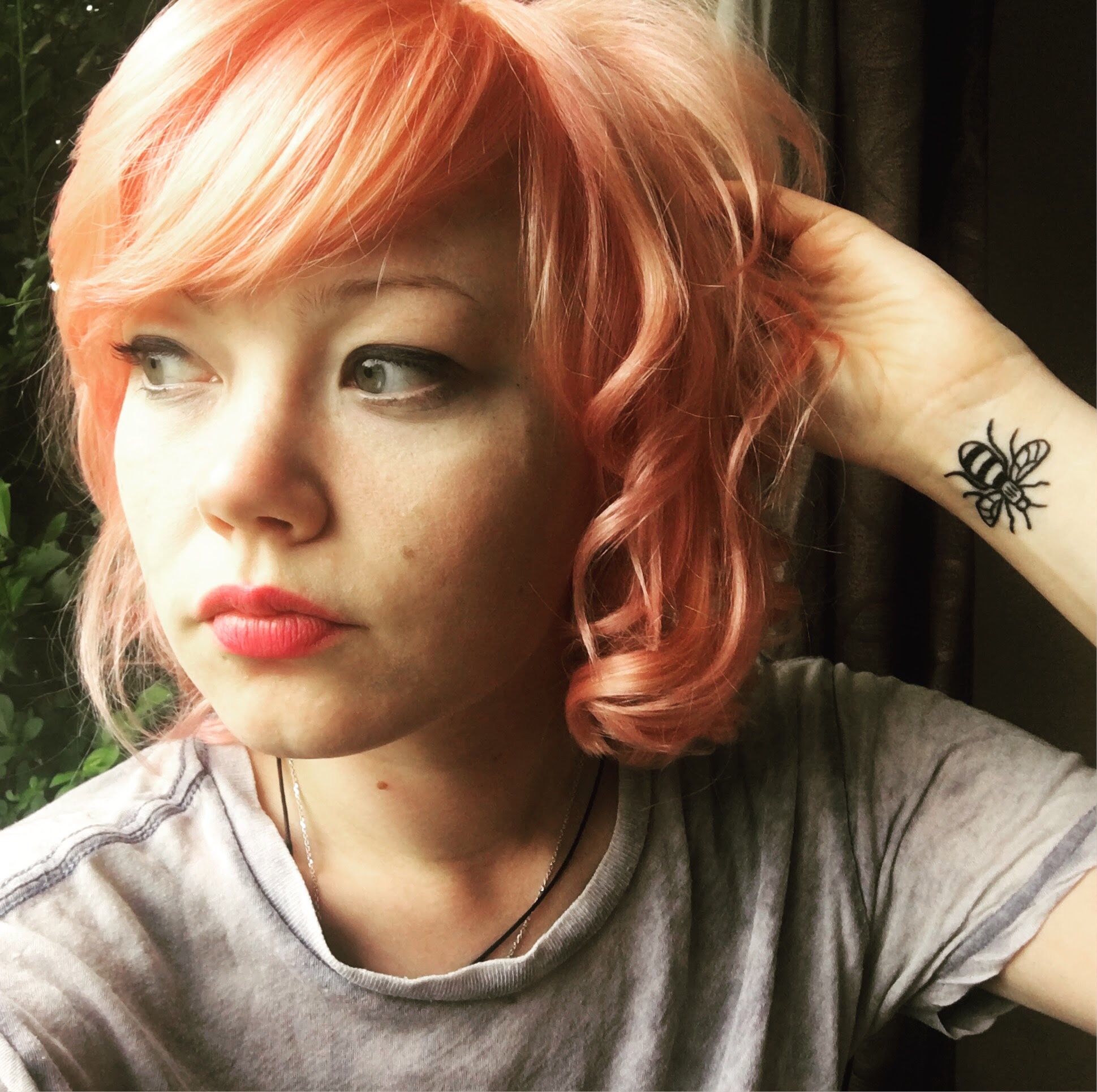 This post may contain affiliate links
I got this lovely coral colour just after getting my Manchester bee tattoo to show solidarity for my city after the bomb attack (hence this picture). This is a simple bleach and tone which you could definitely achieve at home and it lasted well. I think an orangey pink is great for summer as it really catches the light.
Salmon pink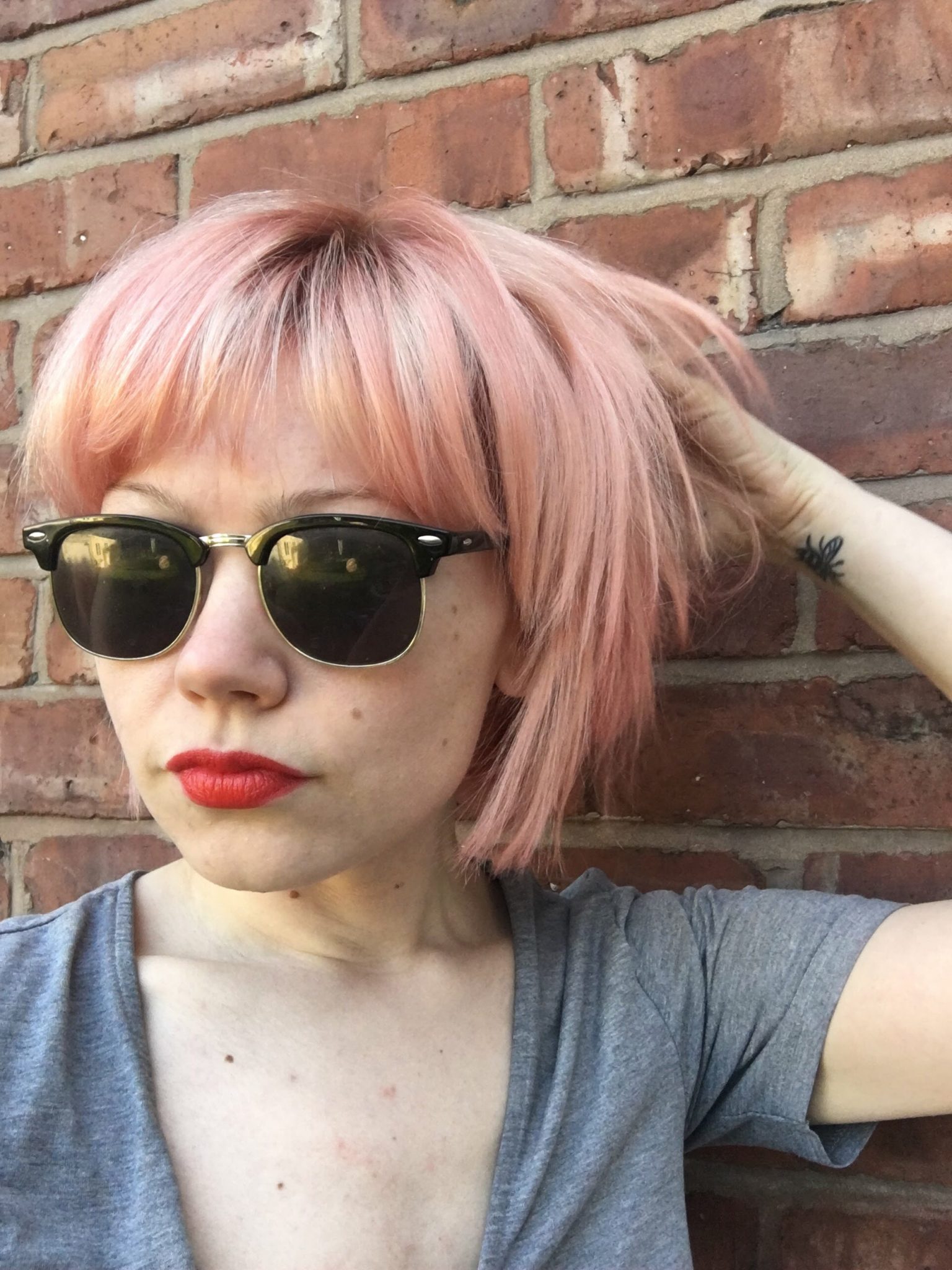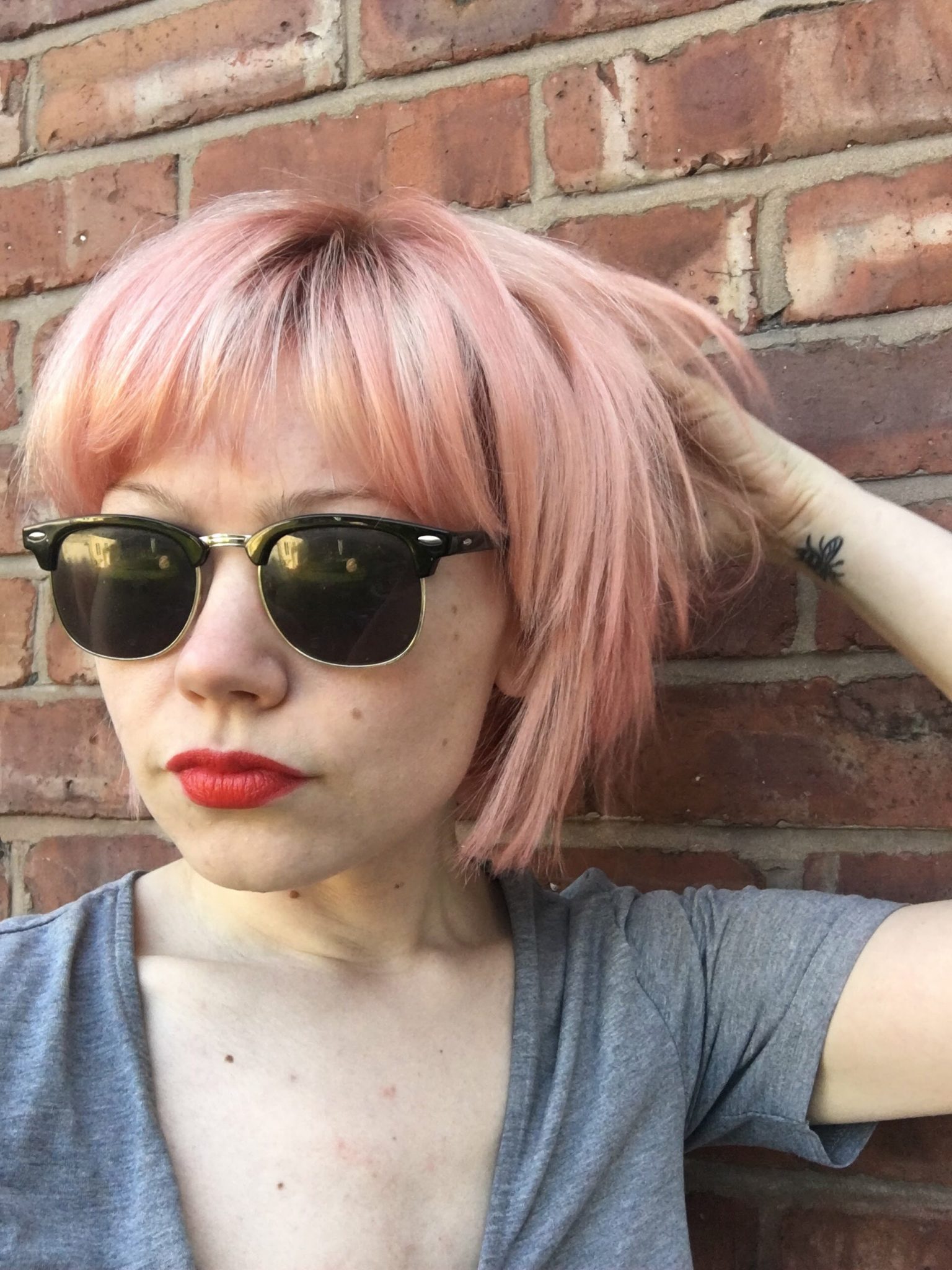 This pink was great for the summer as it's quite subtle, but looks bold in a pink bob for going out. Salmon pink is a timeless colour and if you blend it right, you get the contrast between the blonde and the pink which I love.
Three pinks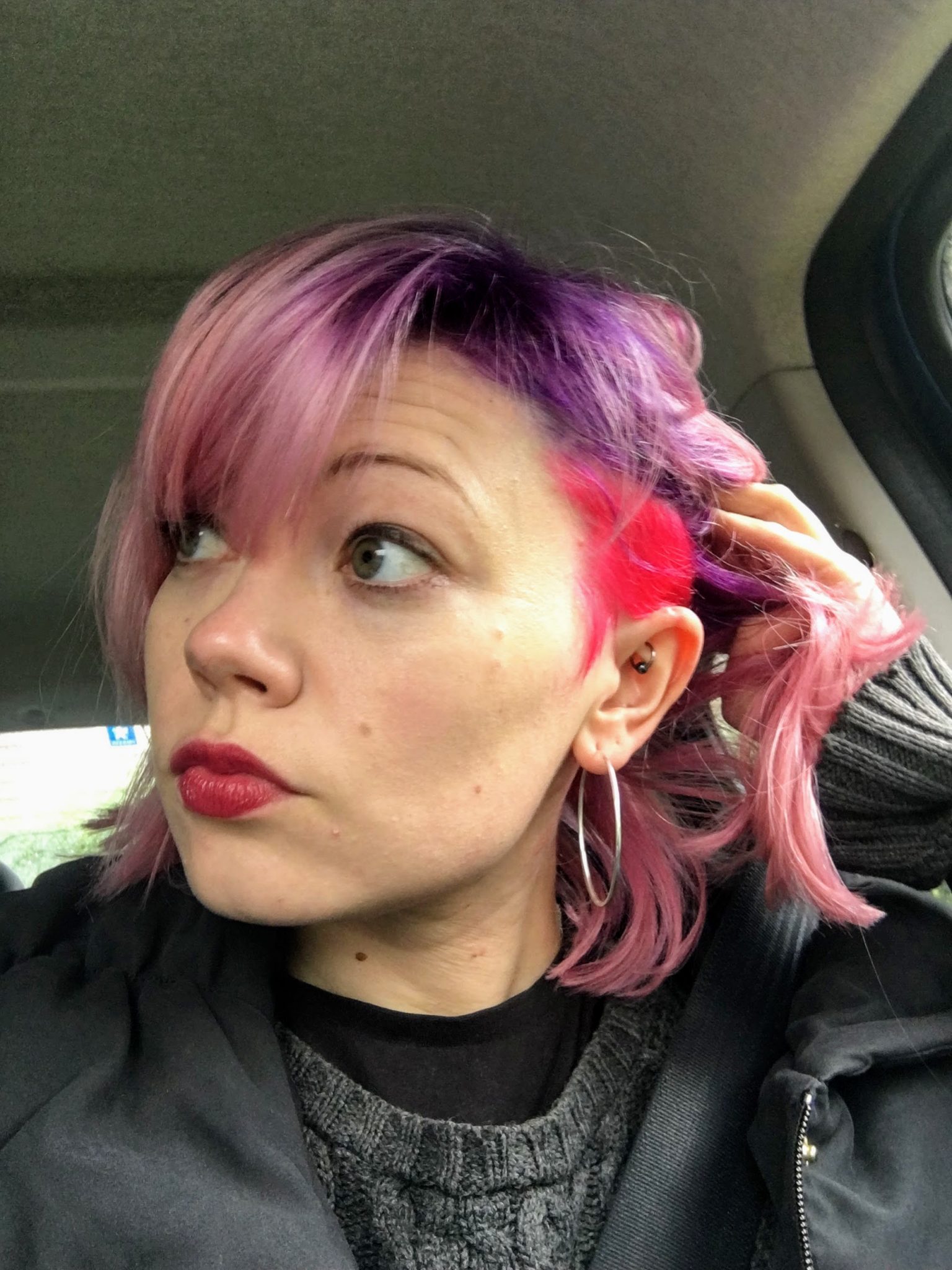 This was my most dramatic pink look as I had purple roots at the front and bright pink roots at the back as well as a cheeky bit on my undercut! The rest of my hair was dyed a medium pink but this would also look good if you kept the ends blonde. These colours were by POP XG by Paul Mitchell. Paul Mitchell is cruelty-free and doesn't test on animals or sell to China where animal-testing is mandatory.
Baby pinks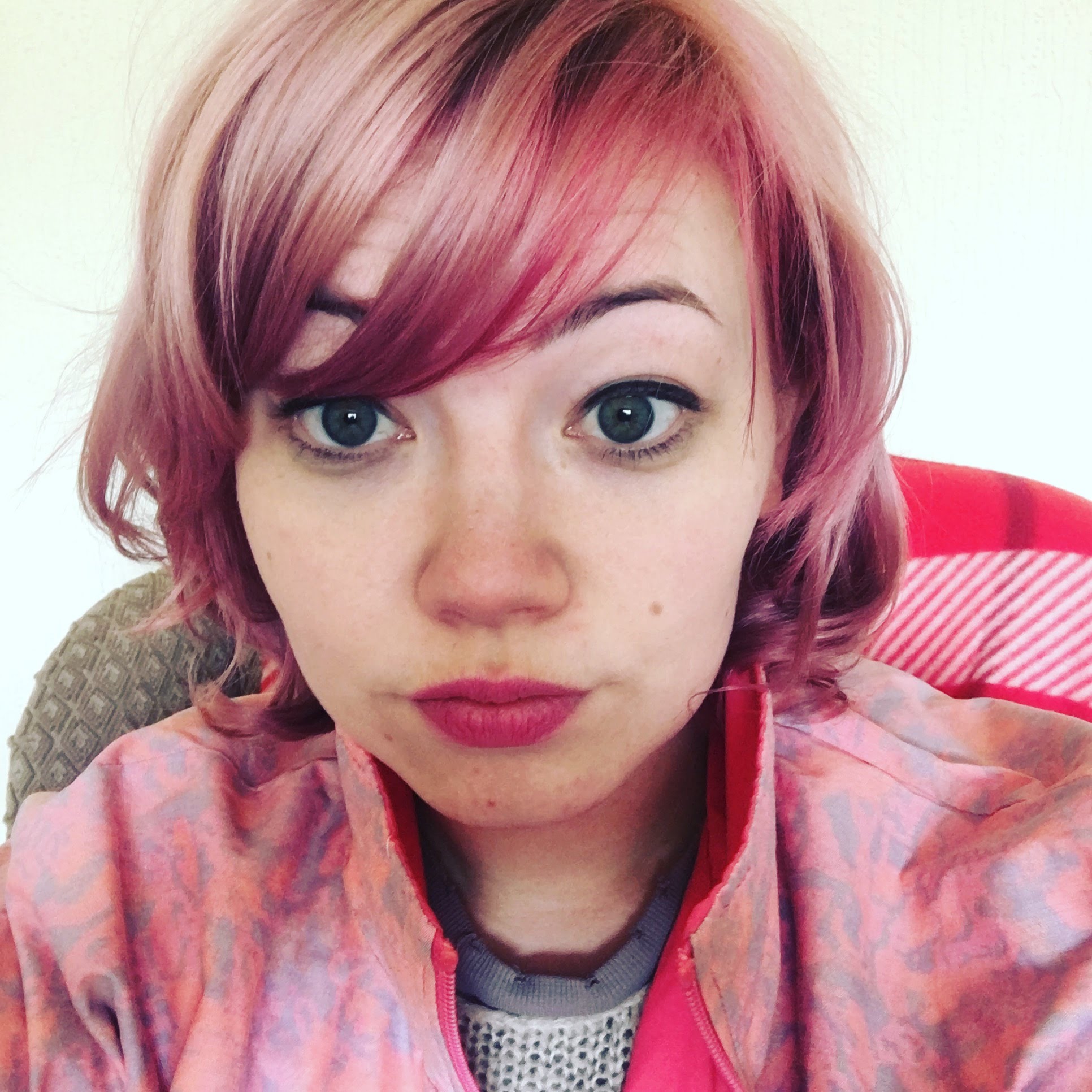 This one was great as it perfectly matched my tracksuit jacket that my gran gave me! This is a dark pink underneath with a lighter pink in slices at the top. It also worked nicely with curls because you could see the different shades coming through.
Pink and purple roots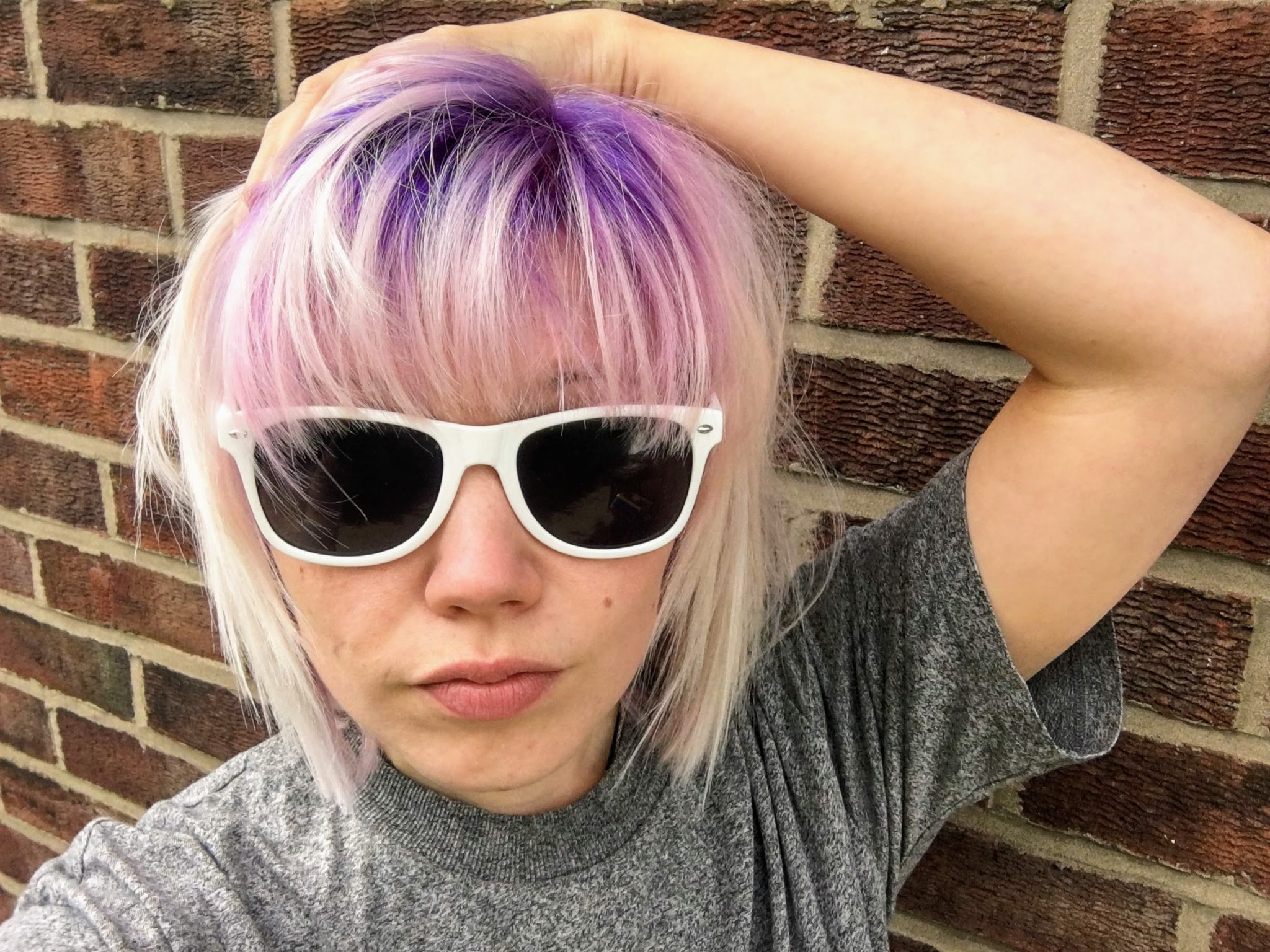 This was my favourite ever pink hair look as I loved the contrast! I had bright purple roots that bled into a medium pink but my hairdresser went to great pains to keep the ends white.
Having a fringe really showed off these roots and I had more compliments on this than any other look I've had. The only downside is that this is hard to achieve yourself! If you do manage to colour your own roots while keeping your ends white then I'd love to hear about it.
Get the look!
These are some products I recommend that are vegan and cruelty-free so you can help you achieve gorgeous pink hair without any hassle.
Unless you have naturally light hair, then you'll need to lighten it up before adding any pastel colours. If you're not confident then you could get a hairdresser to do it and then apply the dye yourself afterwards.
This shampoo and conditioner will help to keep your pinks pink for longer or give you a subtle tint to your hair.
If you want a light and peachy look then give this colour a whirl, Bleach London also have a light pink called Rose as well.
To emulate POP XG then try this for a bright pink that will turn heads. If you want a contrast then try applying it at just the roots or ends for dramatic effect.
Lightening and toning your hair can really dry it out, that's why I recommend using a conditioner specially designed for dry hair. A solid conditioner bar is a great zero-waste alternative to plastic bottles. Unfortunately, zero-waste hair dye is not on the market just yet, but I'm keeping my eyes open.
Read more: 7 top tips for getting the most out of solid shampoo and conditioner
If you change your mind, you can use wash-out liquid to strip out your colour. Bleach London's special shampoo is very effective at doing this but warning – it does dry out your hair so a little goes a long way and be sure to condition afterwards.
Would you go pink? If you already have then what would you try next? Let me know in the comments as I love to hear about your hair inspiration.