Kandy is a really important Sri Lankan city, as it was the capital of the last Singhalese Kingdom as well as being an important centre for Buddhism. It also famous for its Kandy Esala Perahera festival which is held in July/August.
I have to admit that I liked Kandy much more than I thought I would, it's just so small and charming with such a gorgeous setting that it took me by surprise.
One of the best things about Kandy is the stunning train journey there, but the secret is well and truly out, so make sure you buy your tickets in advance if you want a guaranteed seat. Otherwise, you'll be in second class sat on the floor, surrounded by other tourists – trust me on this one!
Unfortunately, you cannot book train tickets online so you'll have to go to the railway reservations office in person to get one. Many of the train stations are lovely and the staff are so helpful. Be wary if you're coming from Colombo Fort train station as tourists regularly get short-changed here, both at the ticket windows and restaurants.
Where to stay in Kandy
Kandy is homestay central and we stayed with a lovely family at Gamage Homestay near the station, which we found on Booking.com. I really recommend experiencing a homestay in Sri Lanka, because they're cheap, the owners make you feel part of the family and the food can be delicious (always check the reviews first!).
Kandy Lake
When you get to Kandy, I suggest making the lake the first port of call as they are many places to see and visit surrounding it. You never know what you're going to find and the lake was full of birds and fish so you might come across a pelican as we did. There are also toque macaques hanging around near the Kandy show venues.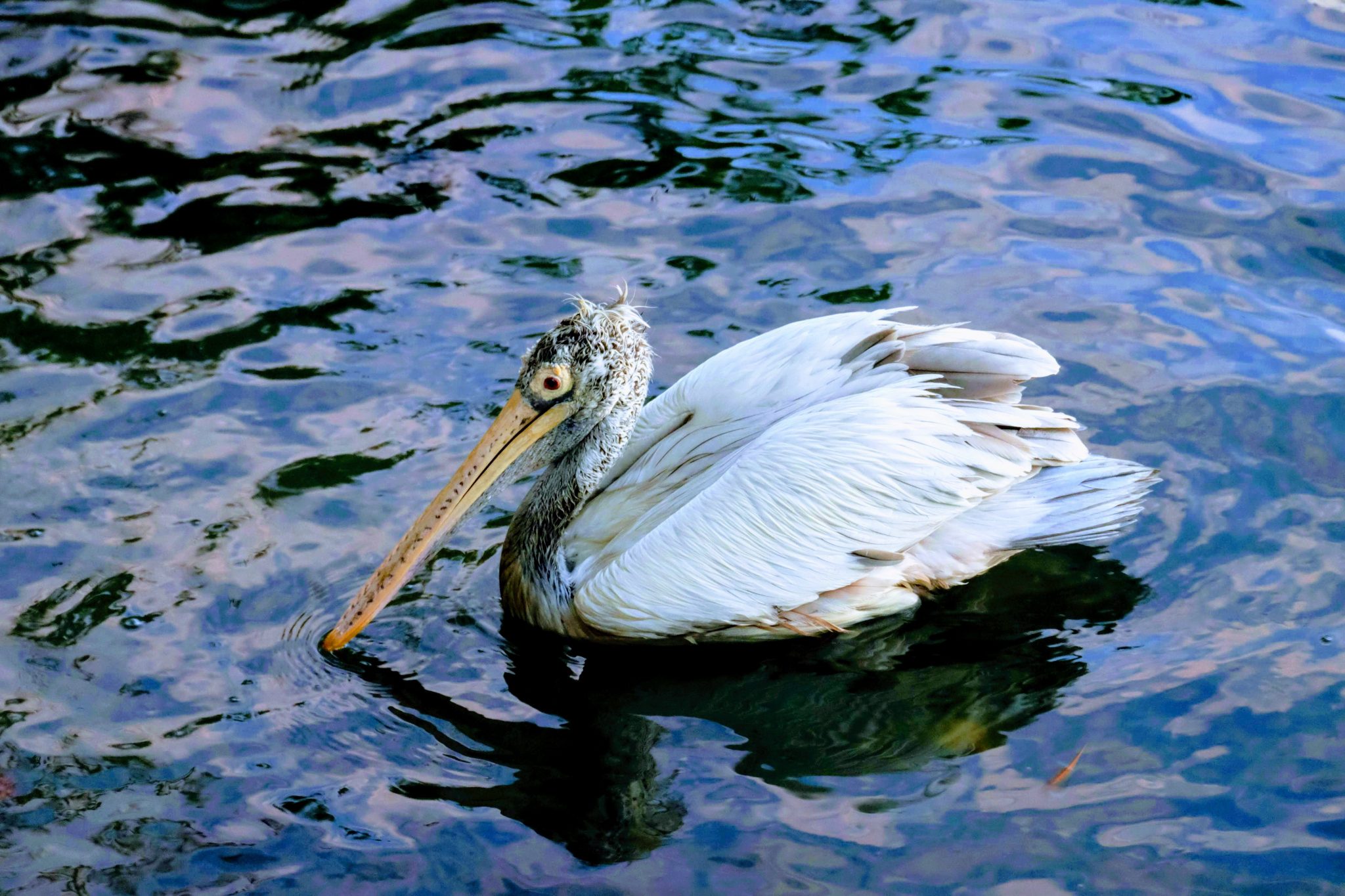 It takes about an hour to walk the whole way around the lake. Kandy is very walkable and a tuk-tuk around the city shouldn't cost more than 200 rupees. Perched next to the lake is Kandy's most famous attraction, the Temple of the Sacred Tooth Relic which is said to house one of the teeth of Buddha.
Temple of the Sacred Tooth Relic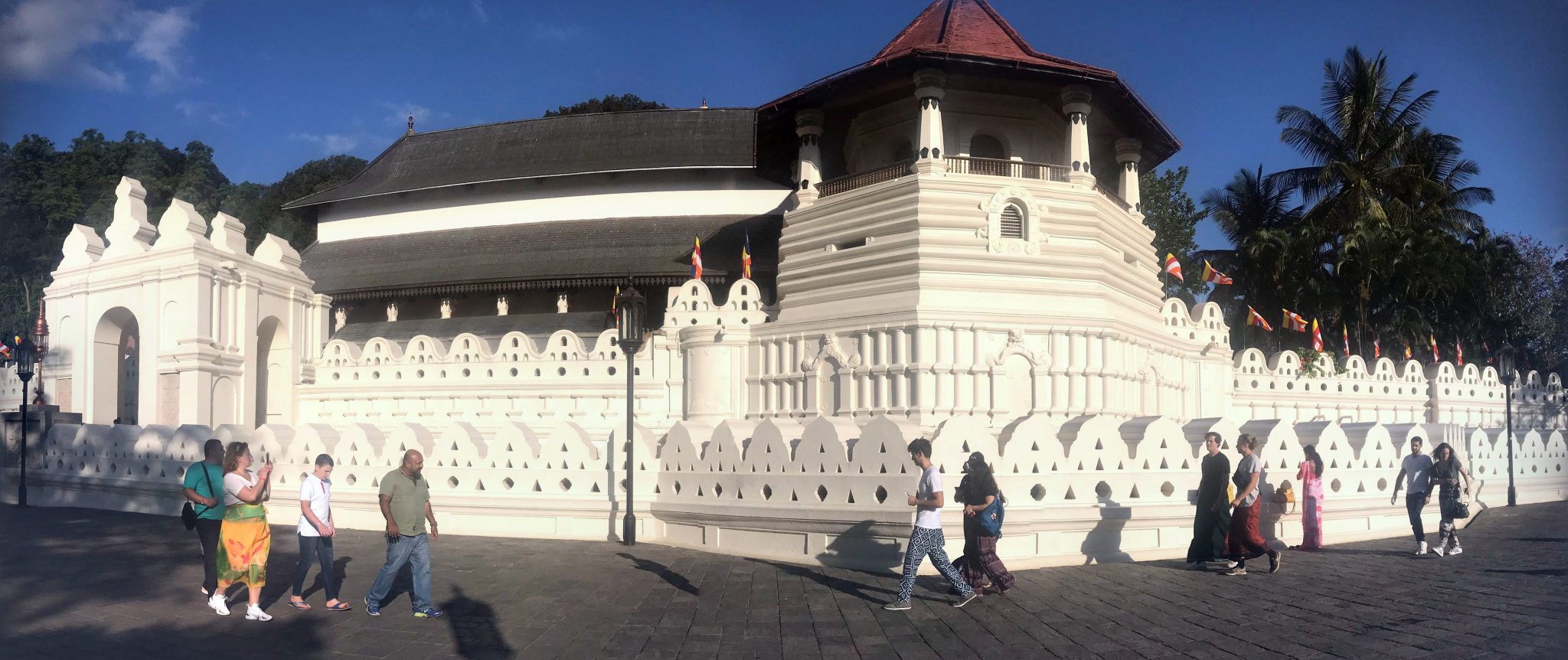 You get searched on the way into the complex, you're required to cover your legs below the knee and no hats allowed. It costs 1,500 rupees or $8 for foreigners so it expensive to enter the temple of the tooth itself. You can wander around and look at the various other shrines and temples for free, inside it gets quite busy as there are only a few rooms but a lot of visitors.
You don't see the tooth itself, but the history of it is intriguing. The tooth was supposedly one of the four taken after Buddha was cremated. It was brought to Kandy via Anuradhapura, then taken back to India but then apparently returned to Sri Lanka. The Portuguese were rumoured to have destroyed the tooth when they were colonising Goa, but that was allegedly a replica of the tooth. There are still rumours that the tooth is hidden somewhere, but as you're unable to see the tooth, you have to draw your own conclusions!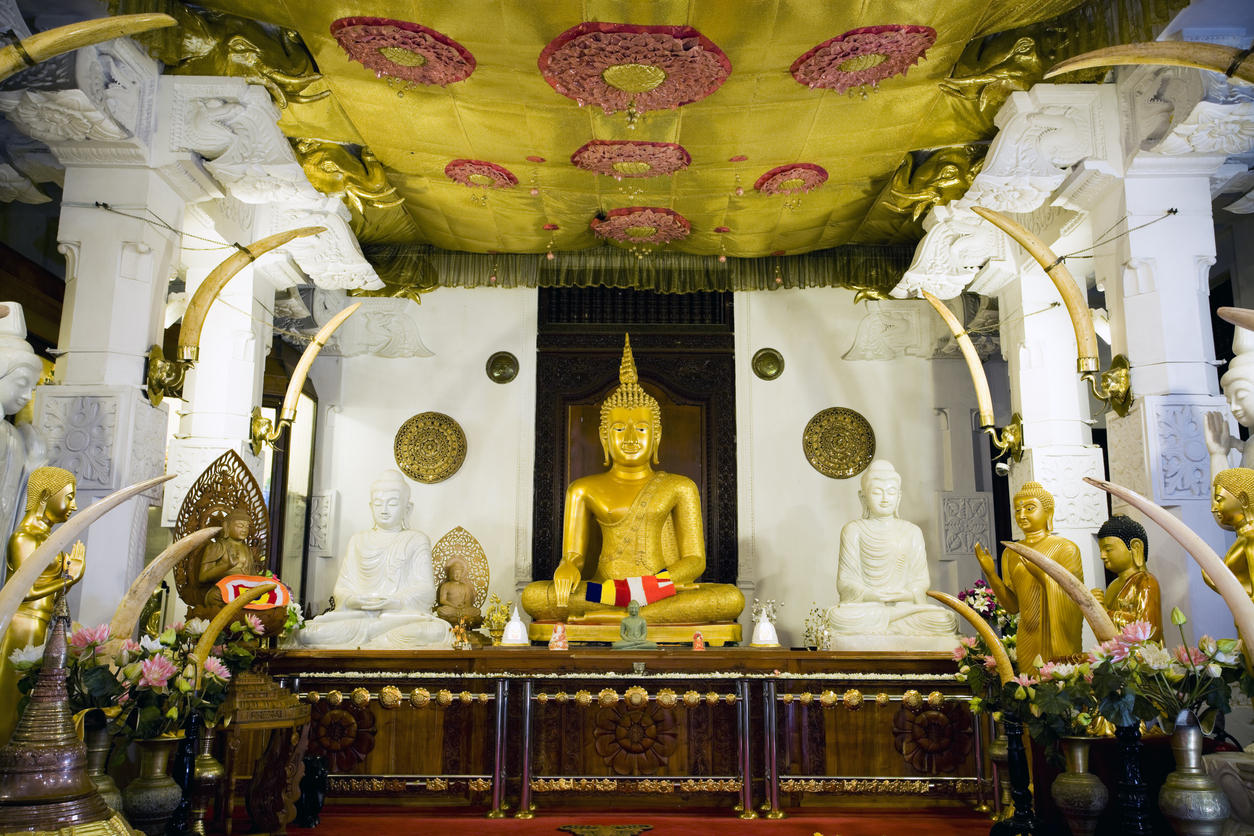 Museum and cemetery
Behind the temple is the National Museum of Kandy, which is not particularly well maintained and costs 600 rupees or $4 dollars for a foreigner. Unless you love museums, have something to research or have run out of things to do, I wouldn't bother.
If you walk a little further up the hill behind the temple, then you reach the Kandy Garrison Cemetery, which is a much more tangible part of history. There is a room containing pictures and memorabilia next to the entrance where the very friendly caretaker can be found if you want to know the stories behind the stones. Otherwise, you can stroll yourself, but it may not mean that much without explanation.
Bahirawakanda Vihara Buddha Statue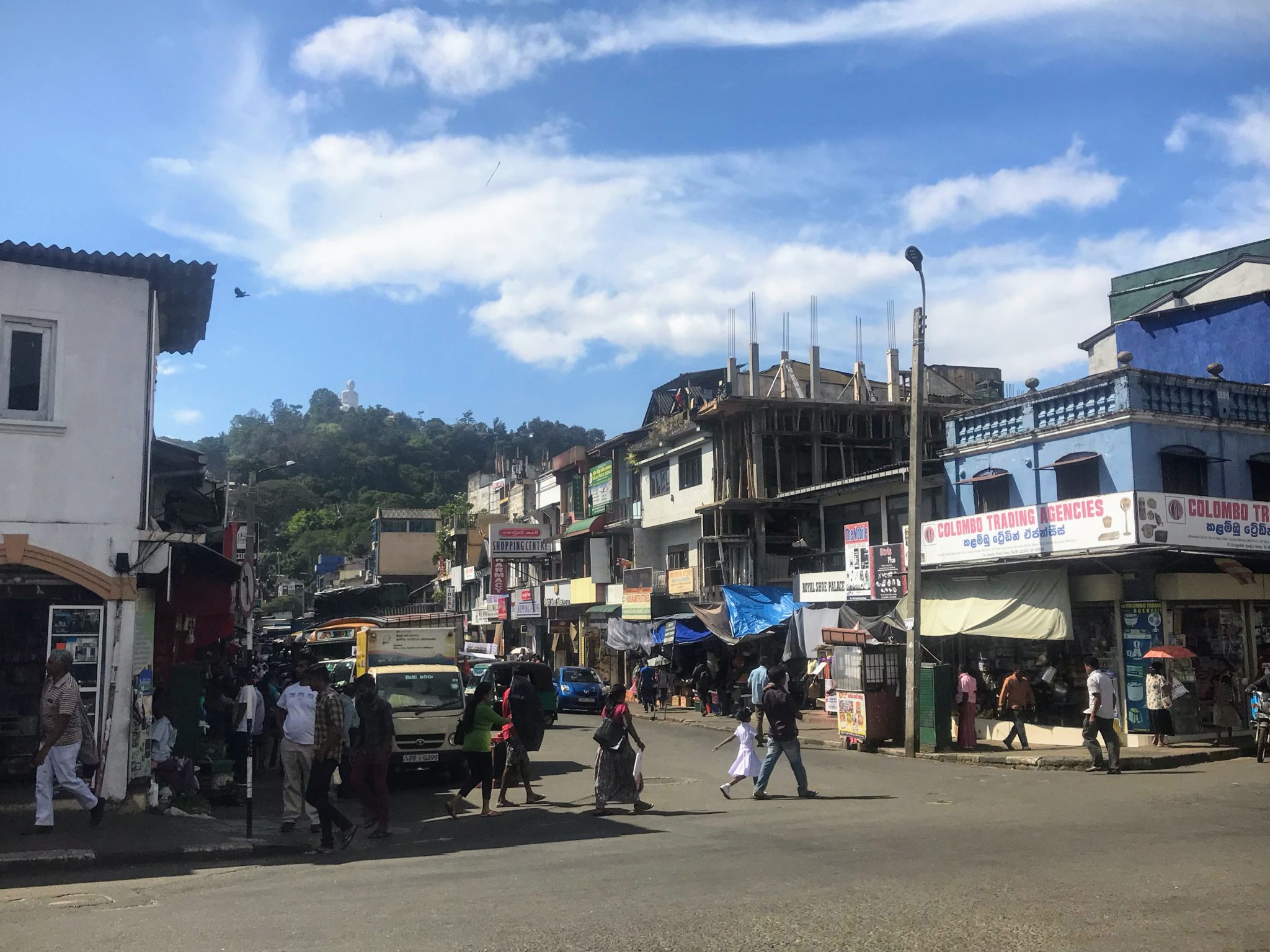 If temples with a view are your thing, then walk up to the Bahirawakanda Vihara Buddha Statue that you can see here. It costs 200 rupees or $1.50 to visit the statue as a foreigner.
If you want to see views of Kandy for free, then there is a path up the hill behind the Temple of the Tooth to a viewpoint. It isn't very well marked so you may have to ask for directions along the way.
To see this view, we went for beers at the Slightly Chilled Bar, I generally supported Sri Lankan businesses for 99% of my time here (as foreign businesses can gain popularity and take business away from them) but I do recommend this British-owned hostel bar.
The rooftop had a great view and it was a nice change to have beers in a busy bar after months on the road. We had a few beers here and then got a tuk-tuk back to our homestay. Beware that the drivers that wait outside the hostel charge extravagantly high prices as they assume everyone is drunk and will pay that much.
The market
Kandy's market is well worth a stroll as it is in the centre of town and housed around this small garden. Like most markets in South Asia it's divided up into sections selling different products, so it's a great place to buy cheap fruit or snacks (some vendors do add on a 10 rupee 'foreigner tax' all the same).
Kandy Botanical Gardens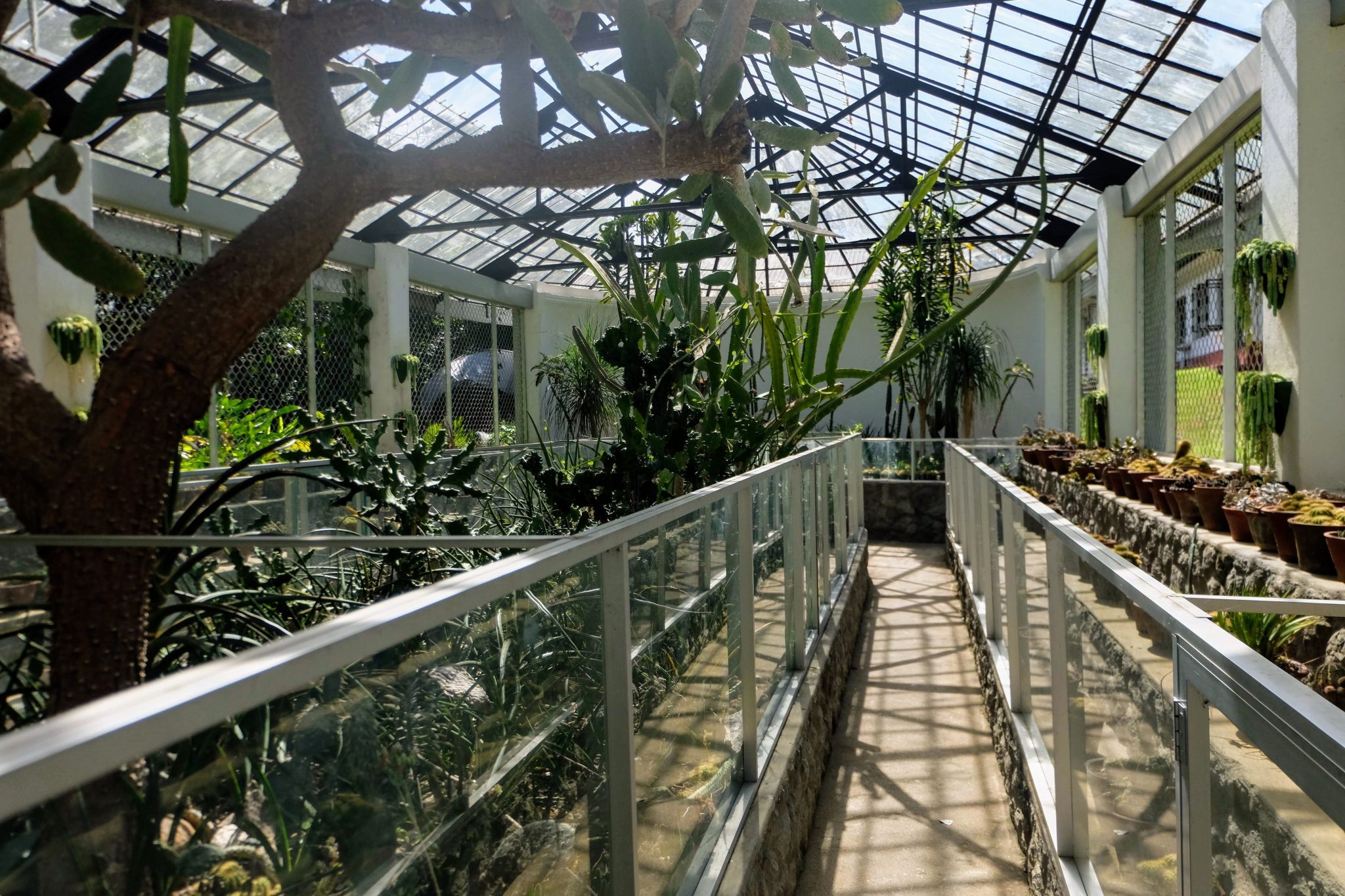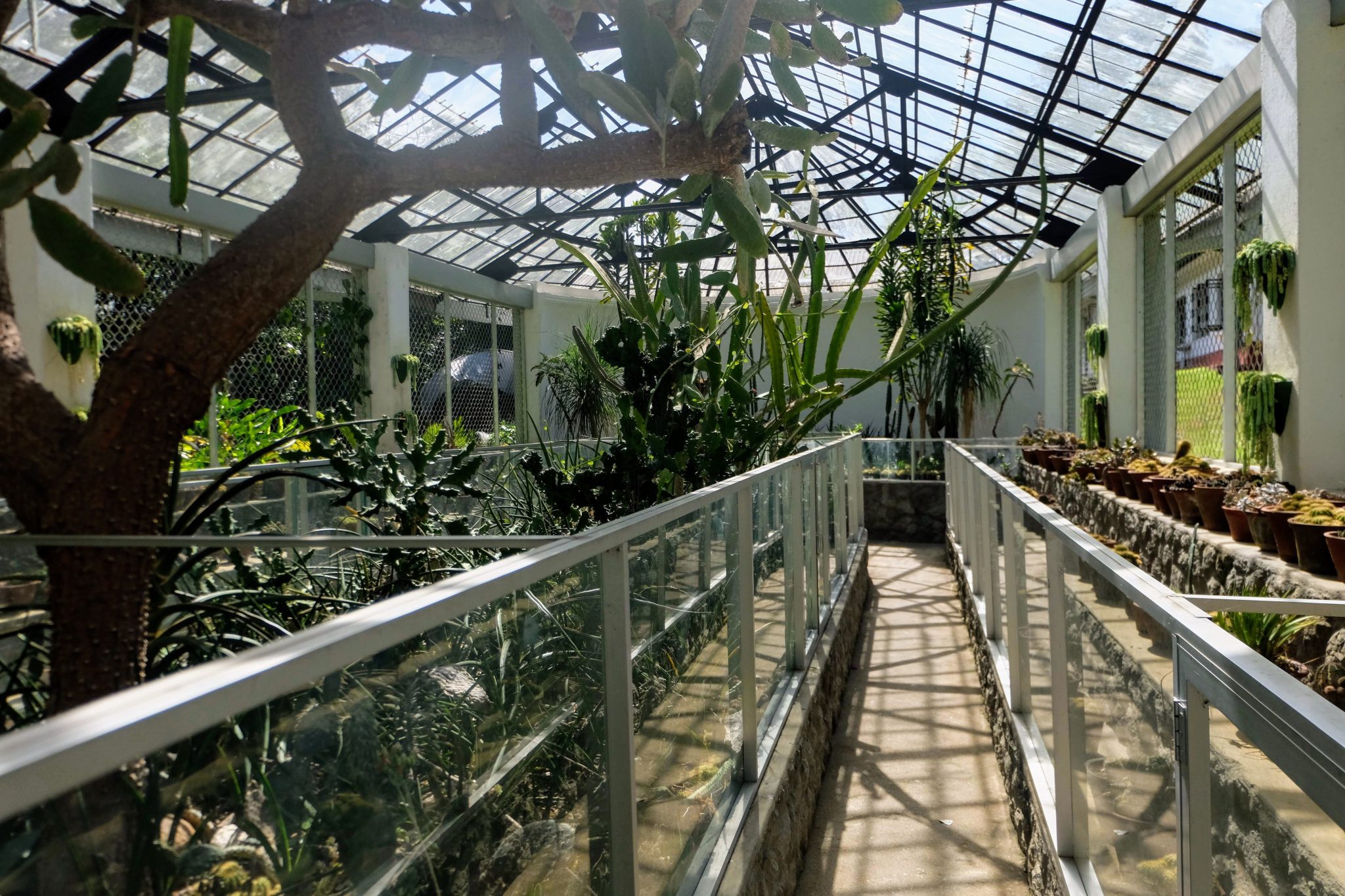 My favourite place in Kandy (in joint first place with the lake) was the Botanical Gardens. It is expensive at 1,500 rupees for a foreigner ($8) but I really enjoyed wandering around and enjoying the plants and wildlife. You will be given a map with your ticket to help you find your way around.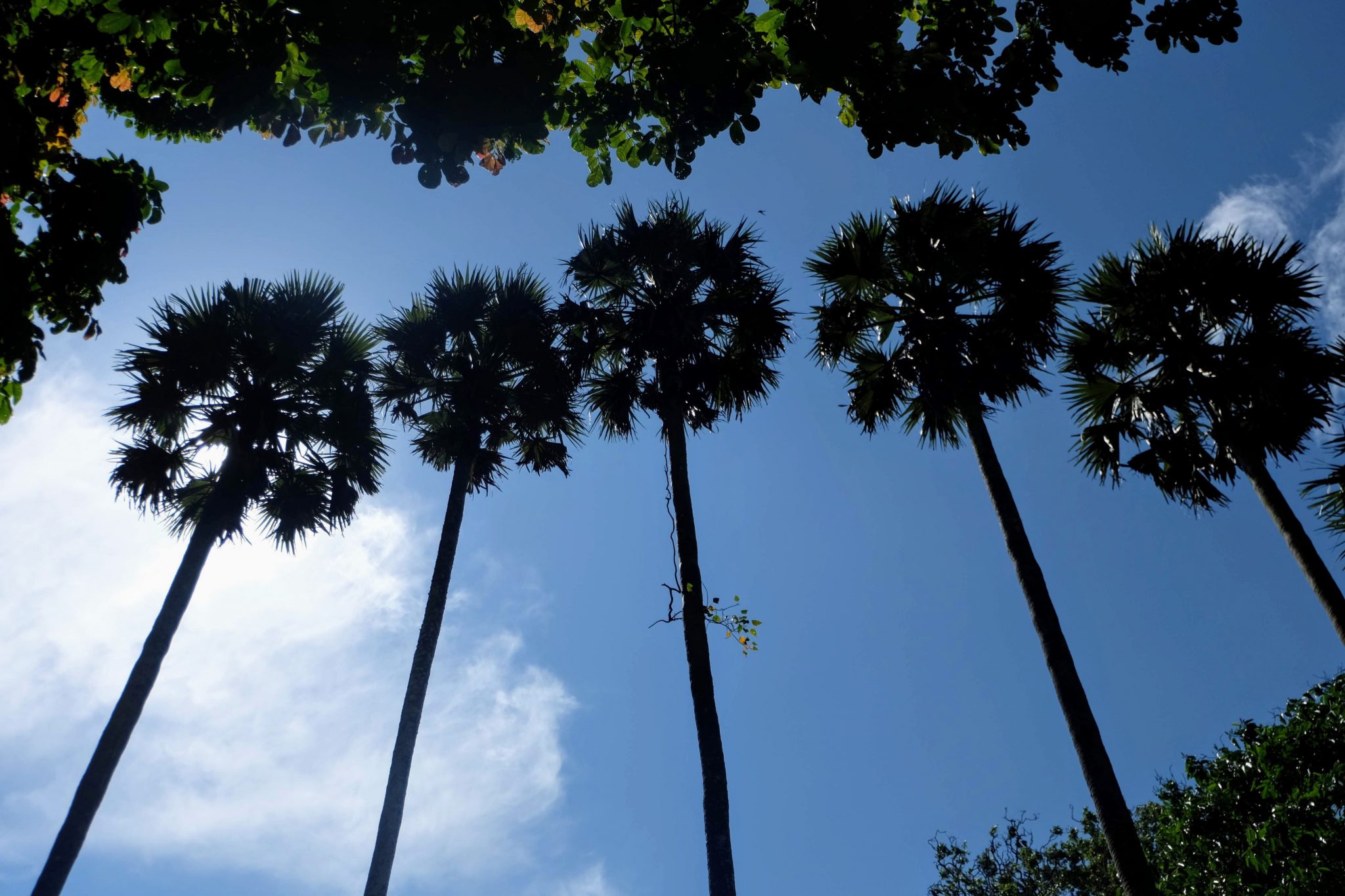 Between the giant fruits, tall palm trees, herb patches, and huge bamboo stalks, the gardens are a great place to take pictures. When we were here there were students practising their English so we chatted to them, mainly about how much we loved Sri Lanka.
There is a hanging bridge over the river that toque macaques love to play on, just like these guys staring down at me. If you walk toward the other side of the gardens then you will see a massive fruit bat roost (just follow the noise and you'll find it). The macaques also like to go through the recycling bins so you might find them there if you don't see any on the bridge.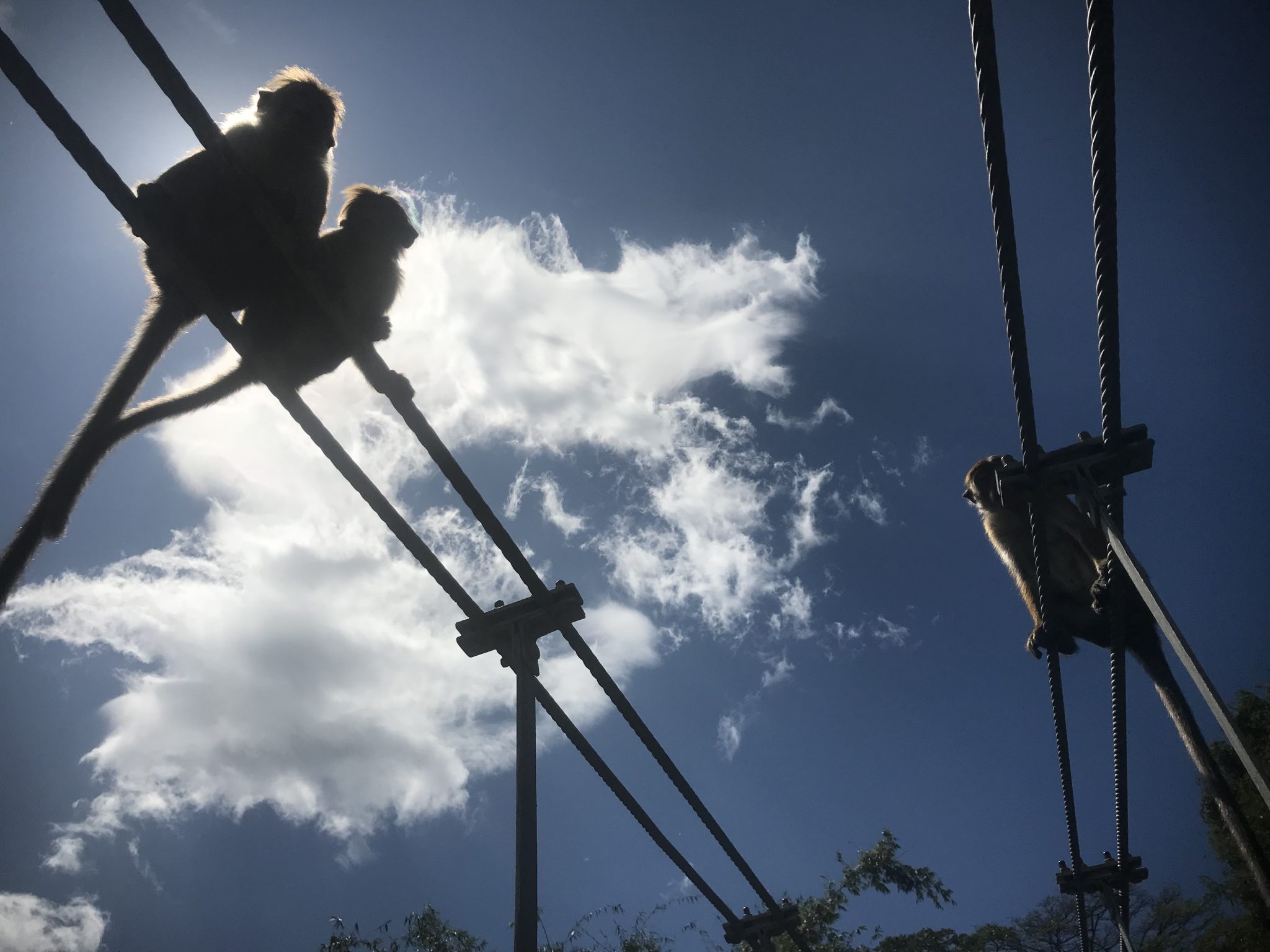 There is a small cafe in the Botanical Gardens but if you want a nice cheap eat then I would head to the Muslim Hotel (not too far from the market or the lake if you want a lunchtime snack). It does amazingly good kottu as well as tasty rotis and delicious beverages like this faluda that I had.
Muslim Hotel and homestay food
Another great meal that we ate was a typical Sri Lankan vegetable curry cooked by the owner of our homestay. It was easily one of the best meals of our entire trip to Sri Lanka and I recommend taking up an offer of homecooked food if get one!
This was sweet curry, chilli beetroot, daal, pineapple salad and papad. We also bought some cheap beers from one of the bottle shops in the city centre where it was a $1.50 for a large bottle of Lion (there are bottle shops on Maps.me to find your nearest one).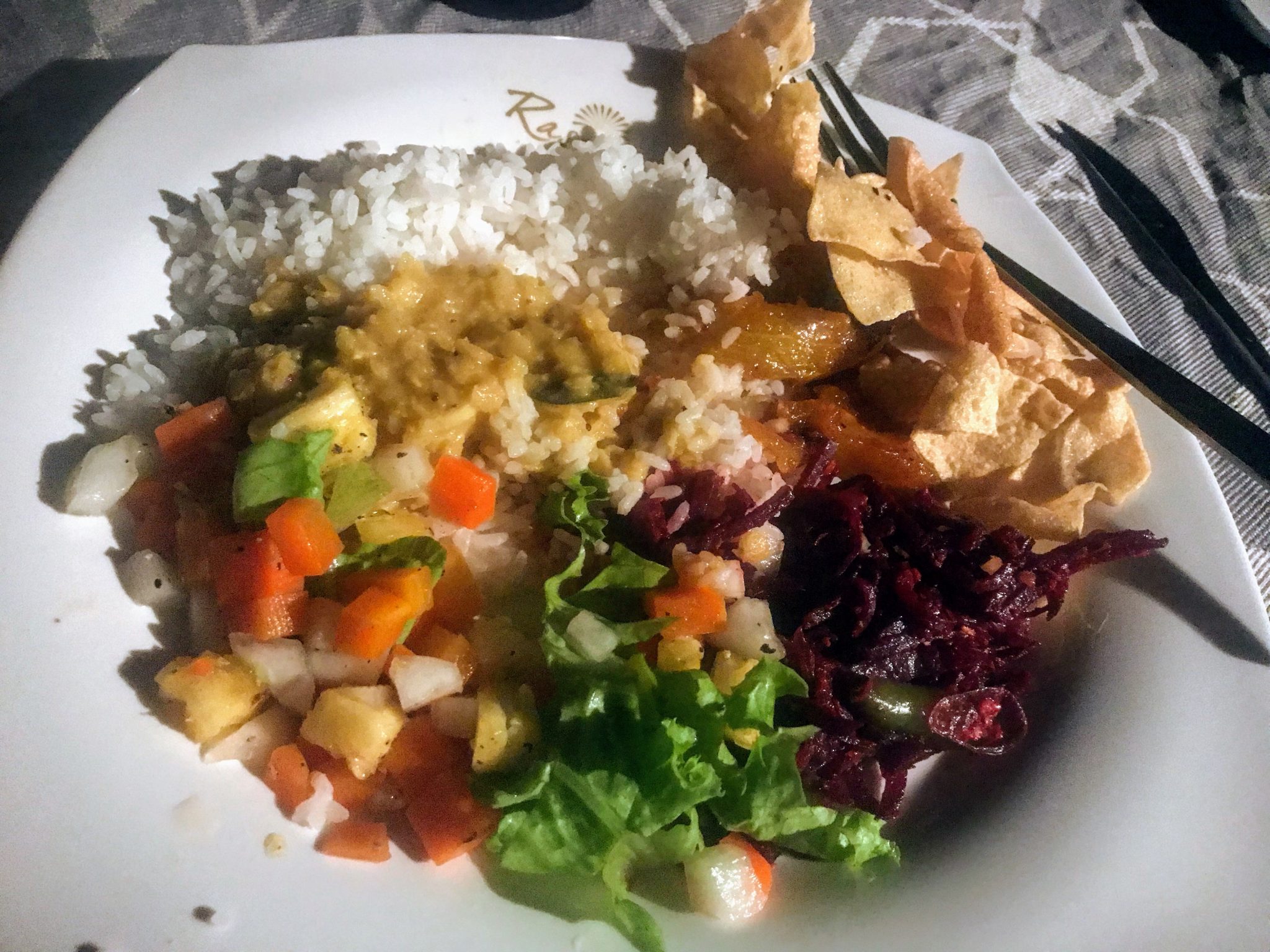 Kandy cultural show
If you need some evening entertainment, then there are several Kandyan cultural shows going on down by the lake next to the temple. You will be approached by several touts trying to get you into their show which start at 5pm and cost 1,000 rupees ($5) which is not bad for a night out. Shows last about an hour and they involve traditional dancing in full costume, drumming, fire-eating and fire walking.
We went to the one at the Red Cross Hall and this fire-eater posed for a photo for pretty much everyone. He asked for a tip at the end and I was happy to oblige with 20 rupees as I enjoyed his performance.
Needless to say, I was sad to leave Kandy for Dambulla as the homestay, food, journey, attractions and setting had all been so great. Kandy really does have a vibe of its own.
Have you been to Kandy? If so, what was your favourite thing to do or place to eat? Let me know in the comments below.
Pin this for later: