I flew from London to Abu Dhabi for a stopover on the way to Nepal via Muscat and Dubai and prior to my visit I was intrigued about what the capital city of UAE had in store.
We landed in Abu Dhabi in the early hours as it was an extremely cheap flight but the plane was taxiing along the runway for an indeterminably long amount of time.
The runaway was huge as they'd built it with the expectation of flights every few minutes. They'd built it for the future they want, as opposed to the demand they have and regardless of the fact that the established transport hub of Dubai is only an hour away.
Abu Dhabi compared with Dubai
This optimism does make sense because Dubai was also built from nothing and look at it now, it has 2 international airports, a metro, the second-largest mall in the world and it is essentially a Middle Eastern Las Vegas.
When we were in Dubai, we rode the metro, strolled the mall, peered at the Burj Khalifa and had reasonable budget accommodation so we managed to occupy ourselves as budget backpackers while we were stopping over. Dubai is a playground, and if you have enough money, you can essentially do what you want and get a great service to boot.
Abu Dhabi attractions
I can honestly say that we struggled to find one interesting thing to do in Abu Dhabi on budget besides the grand mosque, despite the keenness by the UAE to tout it as a tourist destination.
You can go to the mangroves, Ferrari World, the falcon hospital and Yas World, but it will cost you. All these activities are expensive and they're not unique to Abu Dhabi as you could drive a Ferrari or see a sick hawk anywhere.
But what about Sheikh Zayed Grand mosque? Well, of course, the mosque that launched a thousand Instagram accounts is free and worth visiting, but that's about the only thing. It is modern, just like the country and this opulent temple was certainly built to impress. However, it is somewhere that can be easily reached from Dubai as it is not in the centre of Abu Dhabi.
It's also a weather dependent city as you cannot go to the beach in the height of summer as it is boiling. We visited the corniche to see the beach and get views of the city but it was deserted in summer. Not to mention the fact that unless you're in a resort, you can't wear swimwear anyway. Personally, I'm not a fan of fake beaches so we took shelter in the air-conditioned Abu Dhabi Mall.
Abu Dhabi heat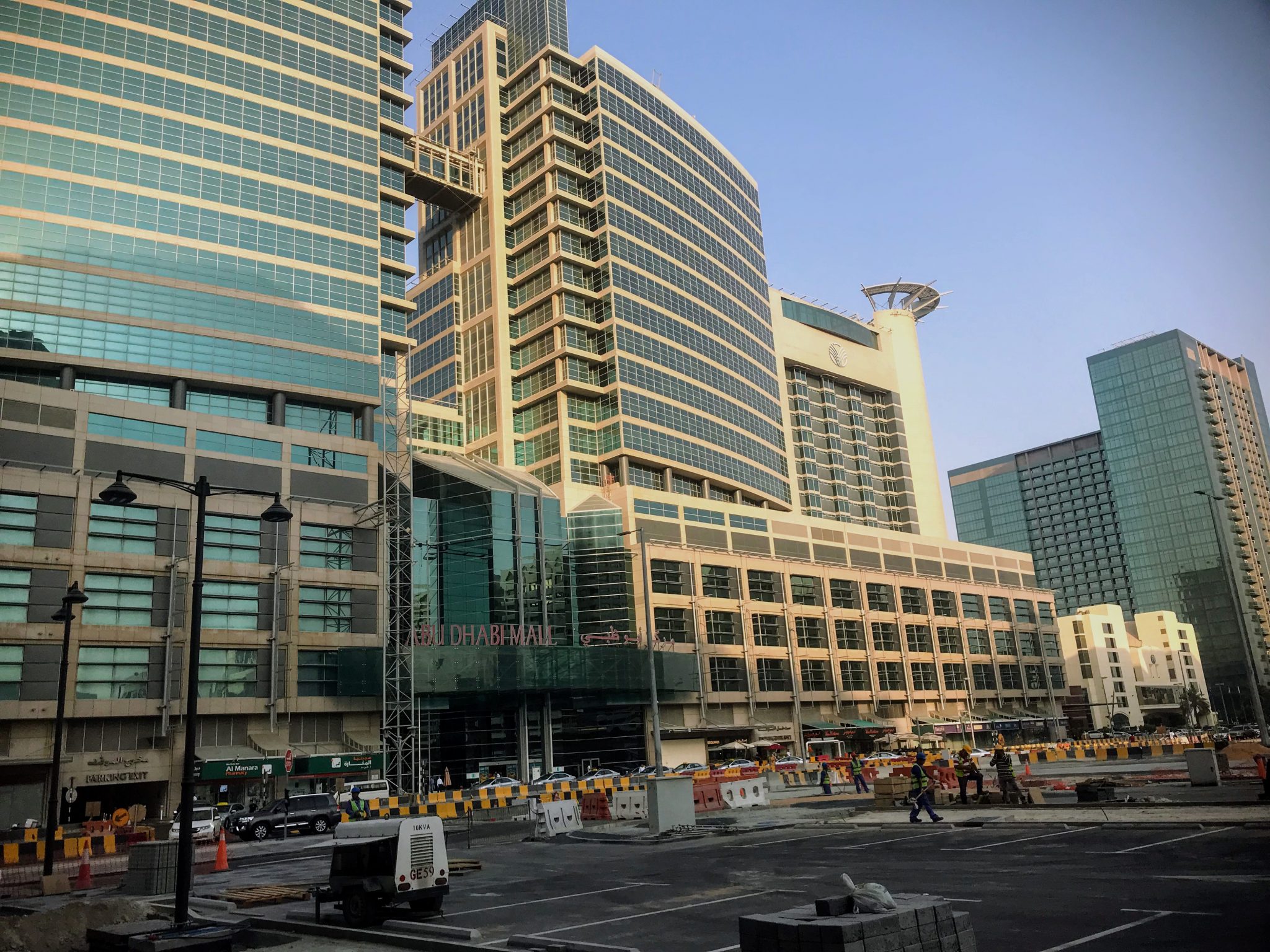 A vast area around the Abu Dhabi Mall was fenced off for construction work and while taxis are cheap, there is very little to see on the journeys around town.
I think that Abu Dhabi may be one of the least walkable cities I've been to, as it's so hot and there are not many shops or businesses, just anonymous building after anonymous building.
From Abu Dhabi Mall, we looked down on a resort next to the river with a manmade beach which just about summed the city up for me.
The resort was made from imported grass, with a view of skyscrapers and a highway bridge while being overlooked by a huge mall. To charge so much money to tourists to be in such a false and urban environment doesn't make a lot of sense to me although people must like it or else it wouldn't exist.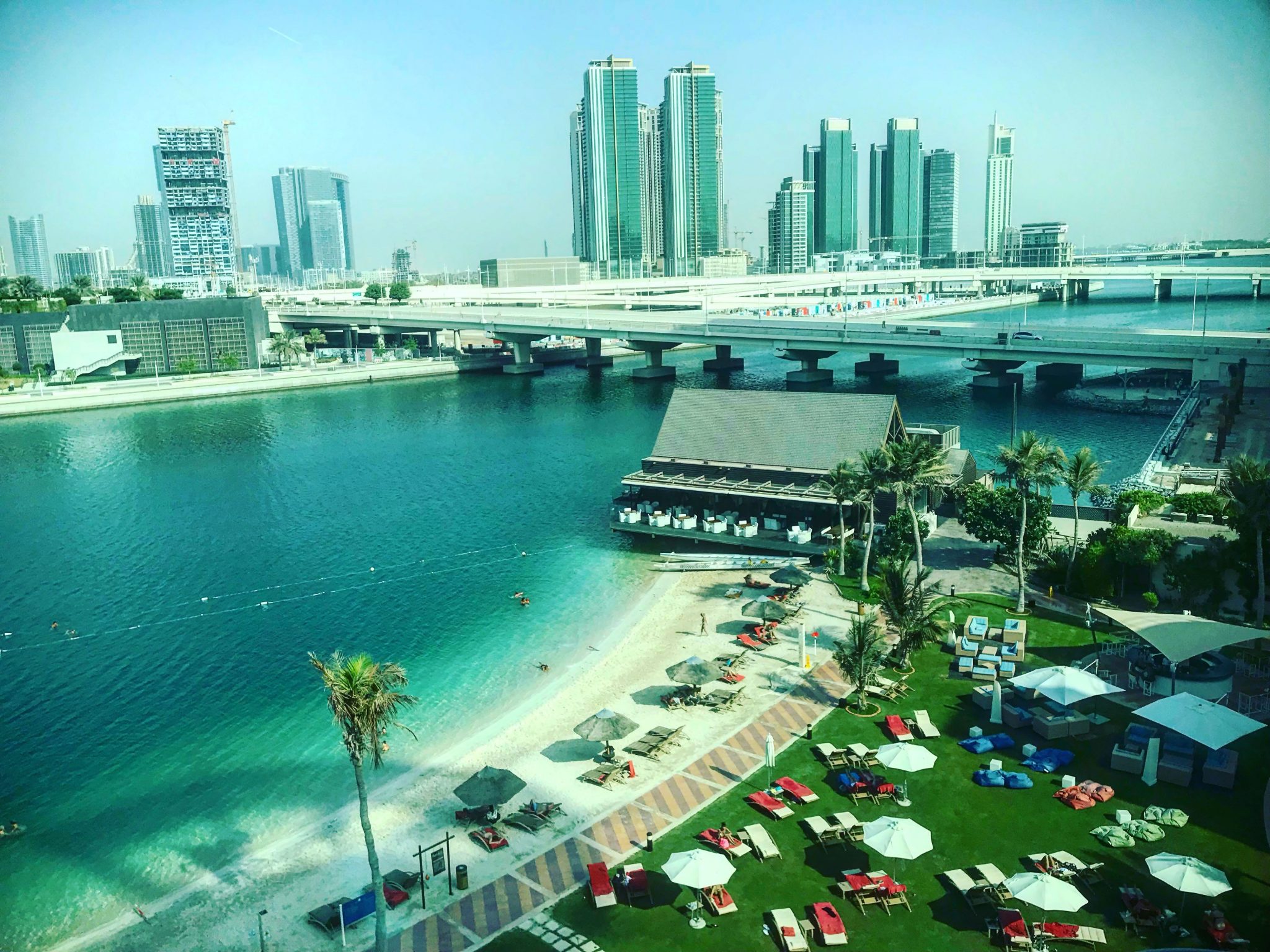 The future of Abu Dhabi
Abu Dhabi does have big plans to introduce more culture to the capital, it has its own Louvre Museum and it was in the process of building its own Guggenheim art museum until it was suspended.
I respect the hustle of Abu Dhabi but so much of it was a building site that I found it hard to feel very fulfilled here as a traveller without cash to flash. I found it quite frustrating to be here as even finding a corner shop to buy a drink involved so much sweaty walking as these places haven't really established themselves yet.
To a degree, I think that every city is what you make it, but unless you like malls and skyscrapers without too much atmosphere then I would wait to visit Abu Dhabi.
This capital is in its infancy and it's in the desert, so until it gets its own metro and improves its cultural offering then there isn't too much on offer to backpackers. That's not to say that in terms of public transport and budget accommodation that it won't improve in the future though.
If you've been to Abu Dhabi as a backpacker and you have a story to share, then let me know in the comments below!
Pin this for later: