Essex is one of my absolute favourite counties in England, it has sun, sand, sea and a wealth of natural beauty, so here are 9 incredible places in Essex that I think you should visit.
This post may contain affiliate links
If you needed any more reasons to visit Essex (or explore it if you already live here), it has the second-largest coastline of any English county.
It's coasts add to its mystique as places can look bleak in the winter yet beautiful in the sunshine. These coasts harbour 35 islands, more than any other English county and they're full of interesting wildlife.
Despite being flat as a pancake, Essex has dramatic landscapes and mysterious wild places that will intrigue photographers and birdwatchers alike.
As a birdwatcher, I've seen many of my firsts here, my first bearded tit (the bird, I assure you!), Brent goose (not in Brentwood!), golden plover and first wheatear.
1. Tollesbury Wick
I visited Tollesbury in the Winter, and it was incredibly eerie, atmospheric and cold! It is located at the mouth of the River Blackwater and it is known as the village of 'Plough and Sail' as that's the industries it was historically built on. The ITV drama Liar about a serial rapist was filmed here.
The marina is a great place to take cool photos, but it is very exposed if it's a cold day. From here you can follow the seawall for the 5 and a half mile walk to Tollesbury Wick which is a windswept coastal marsh managed by the Essex Wildlife Trust.
You can spot badgers, marsh harriers that were reintroduced here, short-eared owls, waders, voles, shrews, crickets, geese, ducks, lapwing and wildflowers. Don't forget your thermals and dogs must be kept on leads.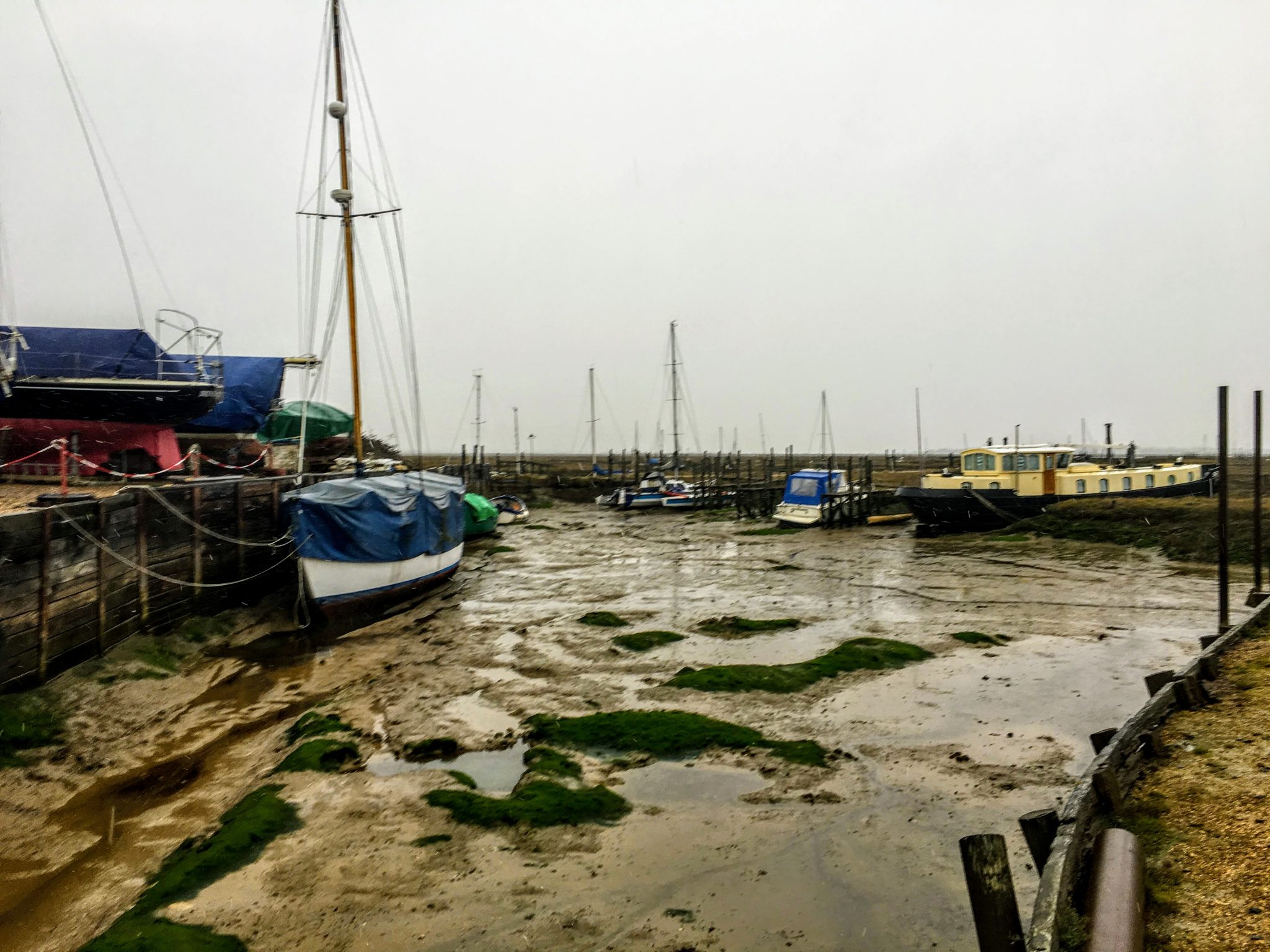 2. Fingringhoe Wick
Fingringhoe Wick is another wildlife reserve run by the Essex Wildlife Trust, in fact, it was their first reserve in Essex. I loved walking around this reserve, as there are a wealth of habitats within it, including grassland, heath, reed beds and it overlooks the Colne Estuary. I saw my first flock of golden plovers there and they were beautiful.
There are several trails you can take, including a 20 minute dog walk as well as picnic benches and bird hides. The visitor centre also has a tea room if you get hungry and don't have any food with you.
3. Constable Country
Constable country is shared by Suffolk and Essex but it's on the border and I loved it so much that I've included it all the same. It is named after artist John Constable, who is known for his English landscape paintings, specifically of this area.
There are two reasons to visit – on one side of the River Stour is Flatford in Suffolk which has the Constable walking trail and the other side is Dedham Vale which is in Essex and has a vineyard.
We parked in the National Trust car park at Flatford and their visitor centre has pictures of Constable's works so you can walk past the same locations that inspired him to paint.
Dedham Vale is the adjoining Area of Outstanding Beauty and it also has the Dedham Vale Vineyard. We went on a tour here and the buffet lunch and wine were delicious (not an ad, I just really liked it). It also had a small nature reserve.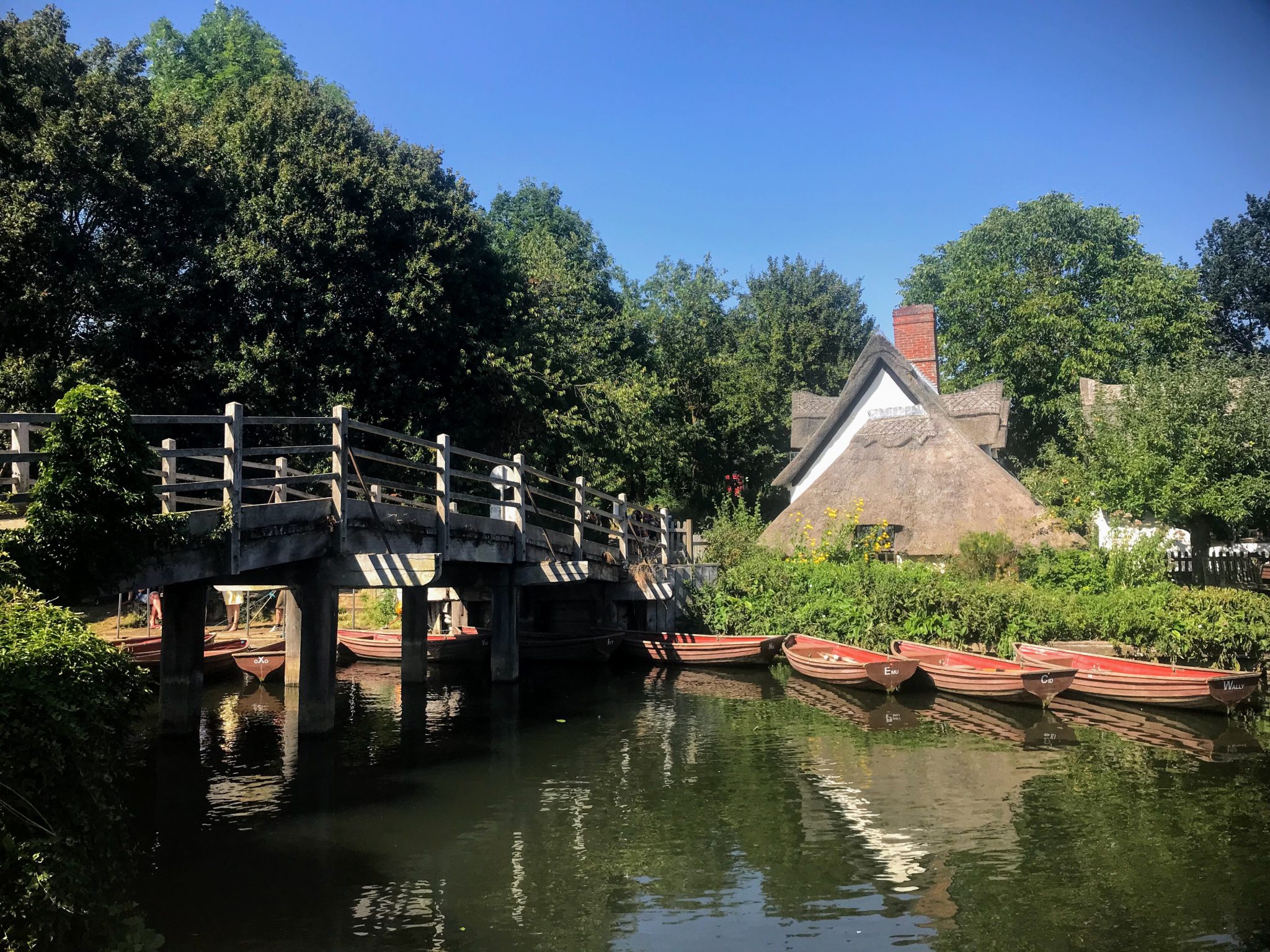 4. Abberton Reservoir
Abberton Reservoir has loads of wildlife, especially birds, but you may need your binoculars to see it, as some of it is very far away. This place attracts an impressive 40,000 wetland birds every year so so you're bound to see a few!
There are easy walking trails that are fully accessible as well as a lovely cafe with views of the reserve, that serves hot and cold food. It also has nature activities to keep children entertained and interested in nature throughout the year. Dogs aren't allowed in the reserve.
5. Stour Estuary
The Stour Estuary is a woodland reserve at the mouth of the River Stour and it's importance to birdlife makes it a Site of Special Scientific Interest. The nature reserve is managed by the RSPB and it has walking trails and two bird hides.
There are no facilities here but it is a great place to watch ducks, geese and wading birds gathering together on the Estuary.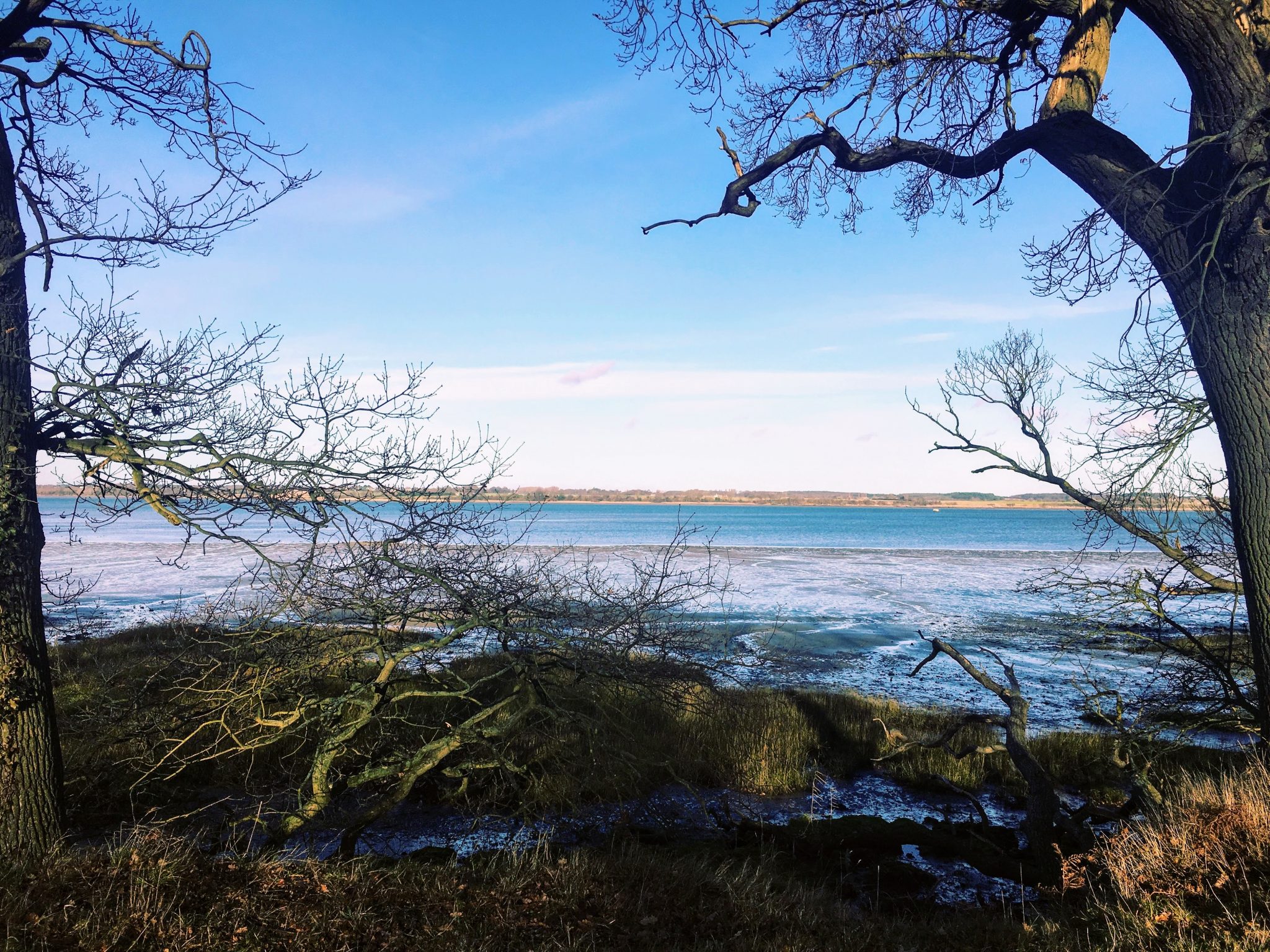 6. Maldon
Maldon is one of my all time favourite places in Essex as it has the marvellous mud flats (of the Maldon Mud Race fame) and a thoroughly charming town.
It's a great place to grab some chips and watch the avocets and other wading birds feeding on the mudflats.
There is a lovely park on the waterfront as well as ships to watch and toy boats to sail in the park's lake. Tidal mudflats are a fascinating habitat and Maldon has some of the best in Essex.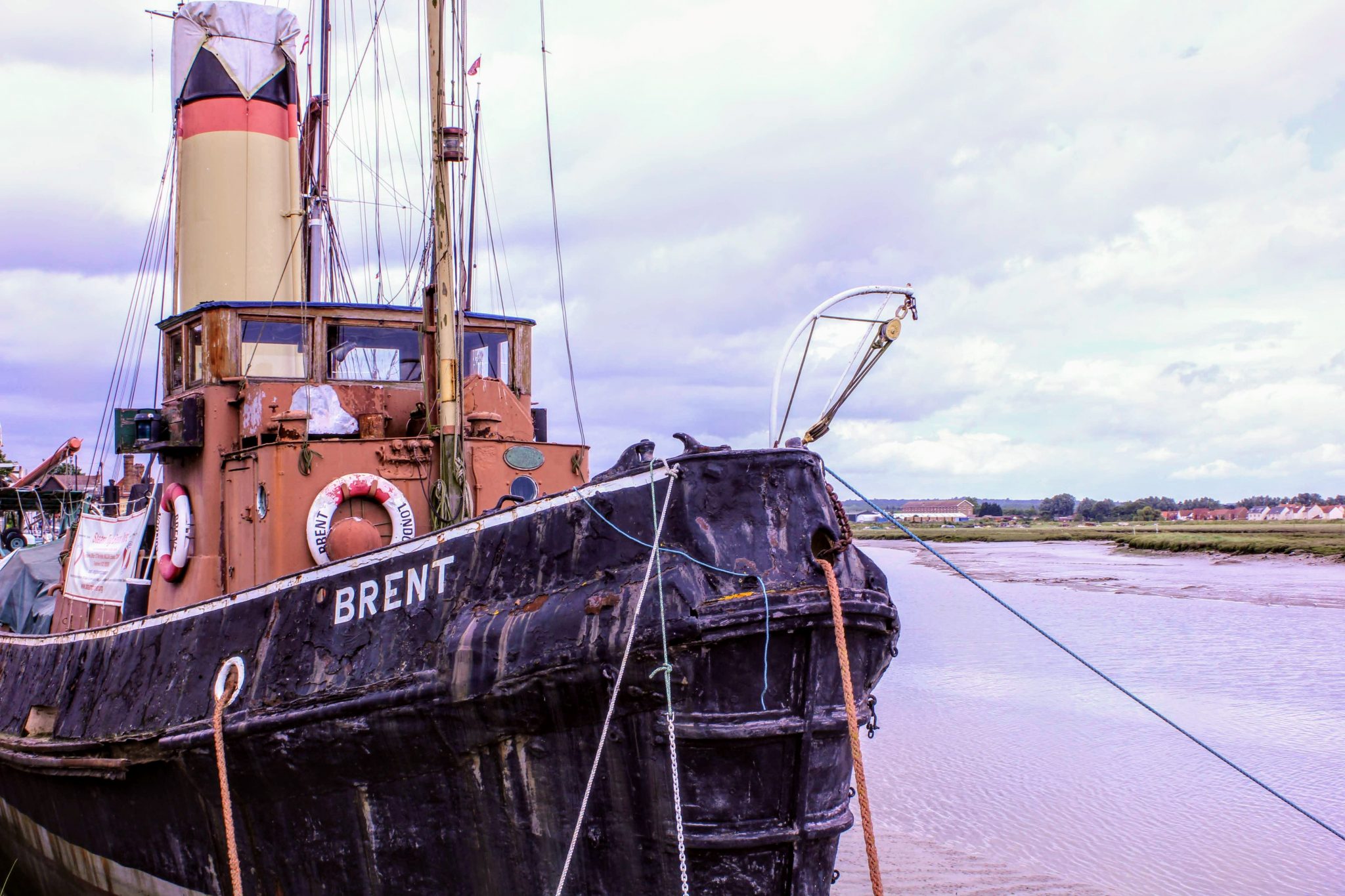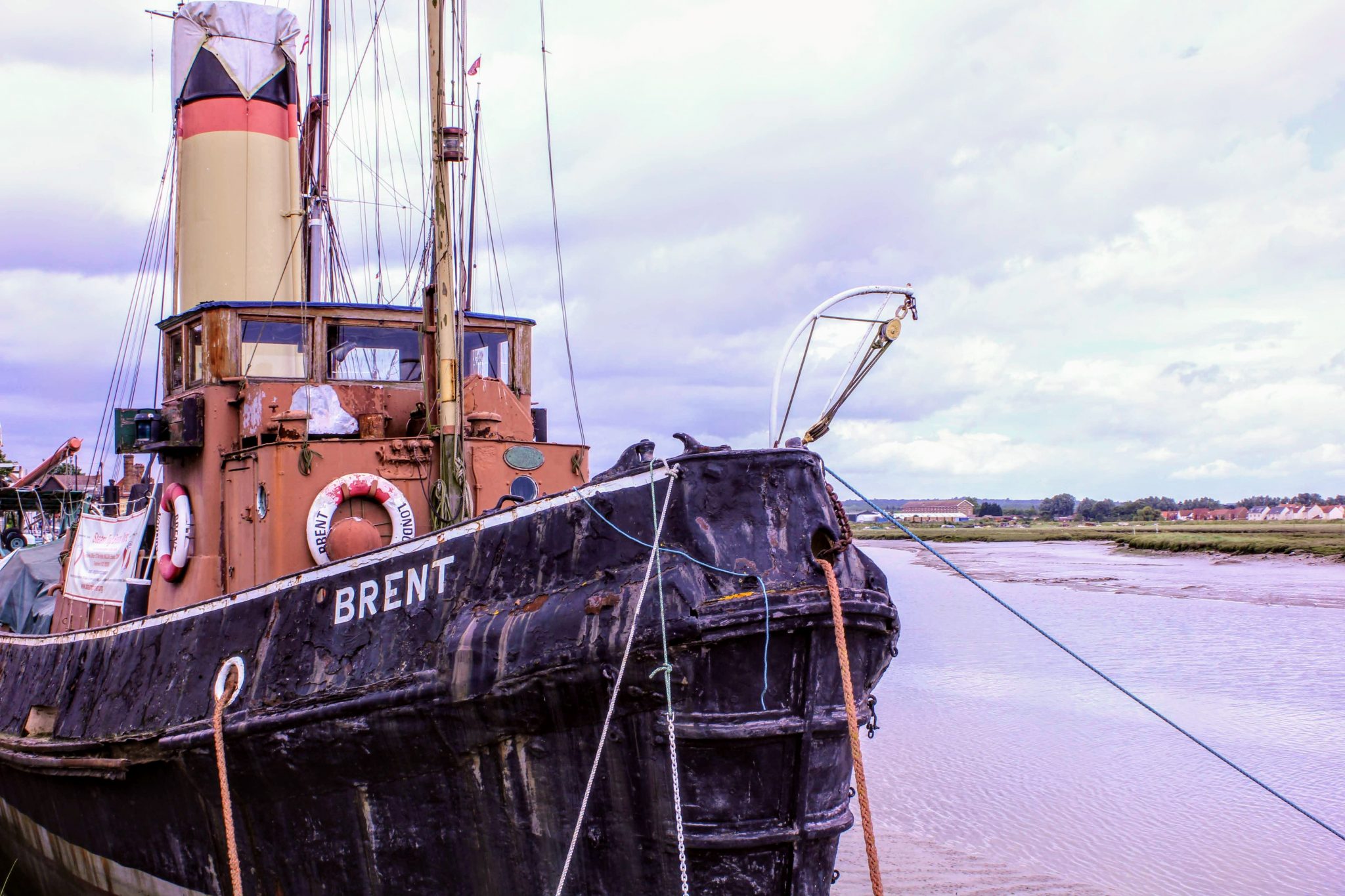 7. Mersea Island
Check the tide table before venturing into Mersea Island as you might get trapped there! Mersea Island is 7 square miles and it's a great place for a peaceful stroll with a sea view. Kids will love collecting a few of the hundreds of oyster shells that wash up here.
Britain's most easterly inhabited island has more than just oysters as it also has a vineyard, museum, seafood and watersports. Not to mention a mean fish and chips.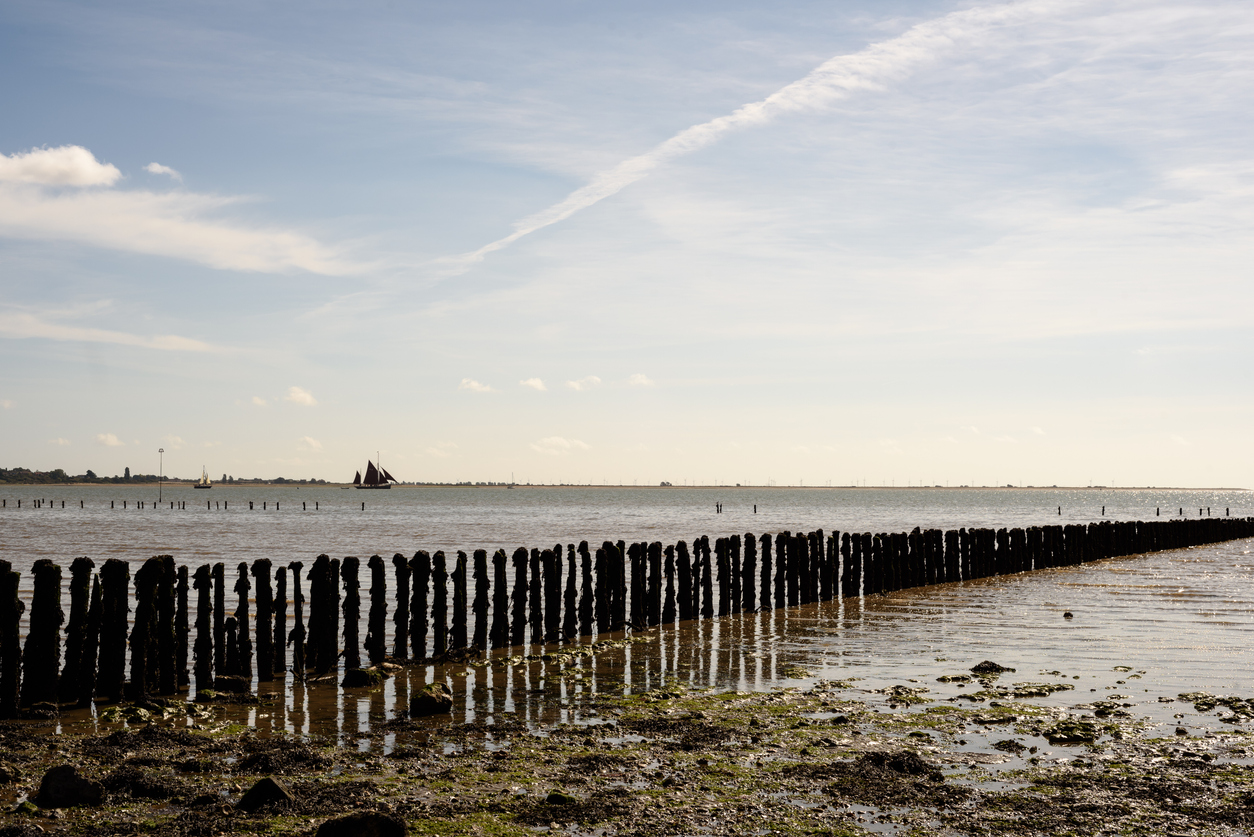 8. Old Hall Marshes
The Old Hall Marshes are managed by the RSPB and they are totally free to visit. The marshes are close to the Blackwater Estuary and offer a mixture of reedbeds, brackish water, saltmarsh and two of its own islands.
When we came here, we had the place to ourselves as well as the various waders and songbirds that we bumped into on our way (this is where I saw the bearded tit). It was a great place to wander along the seawalls and enjoy the reconnect with nature.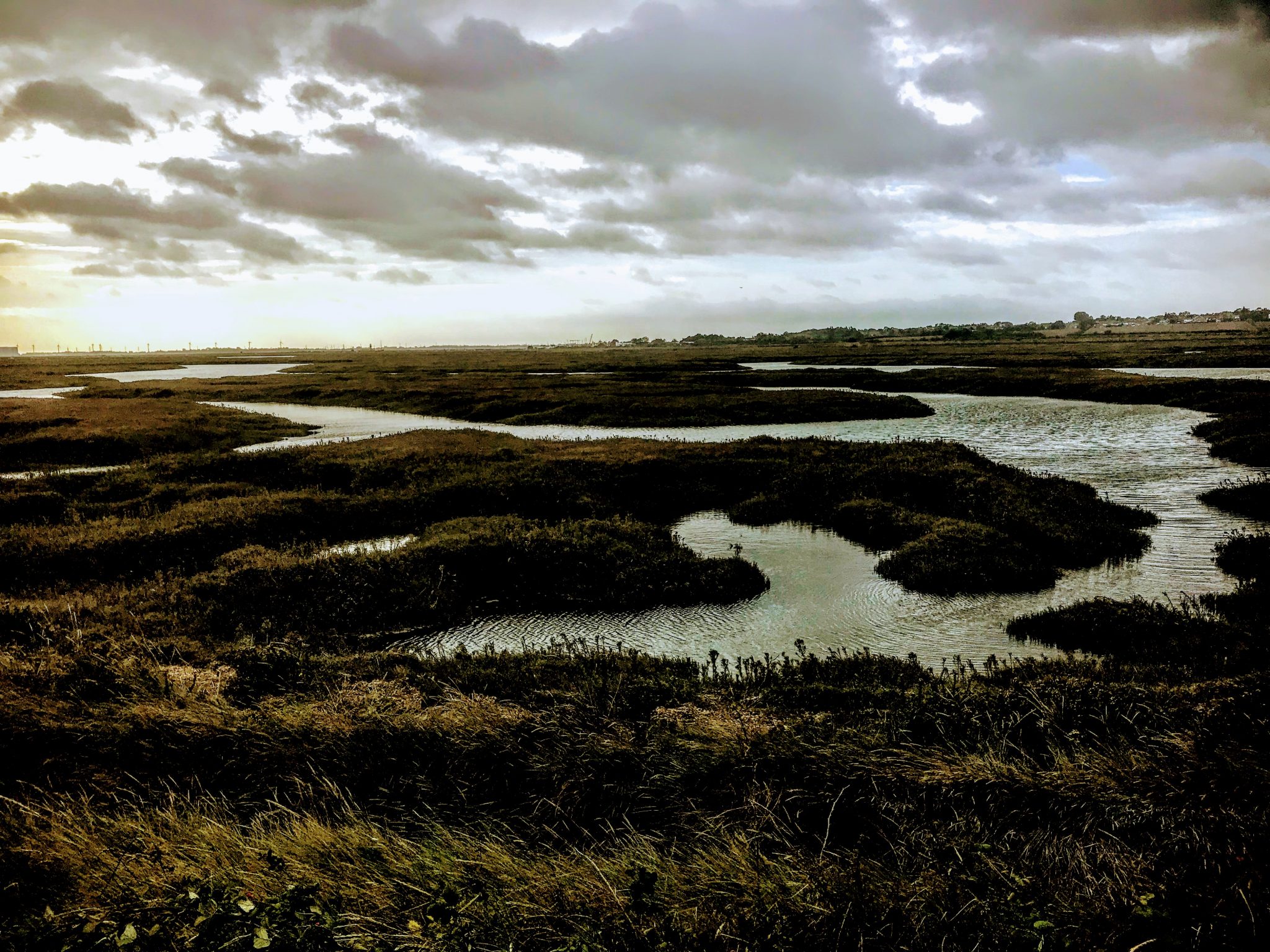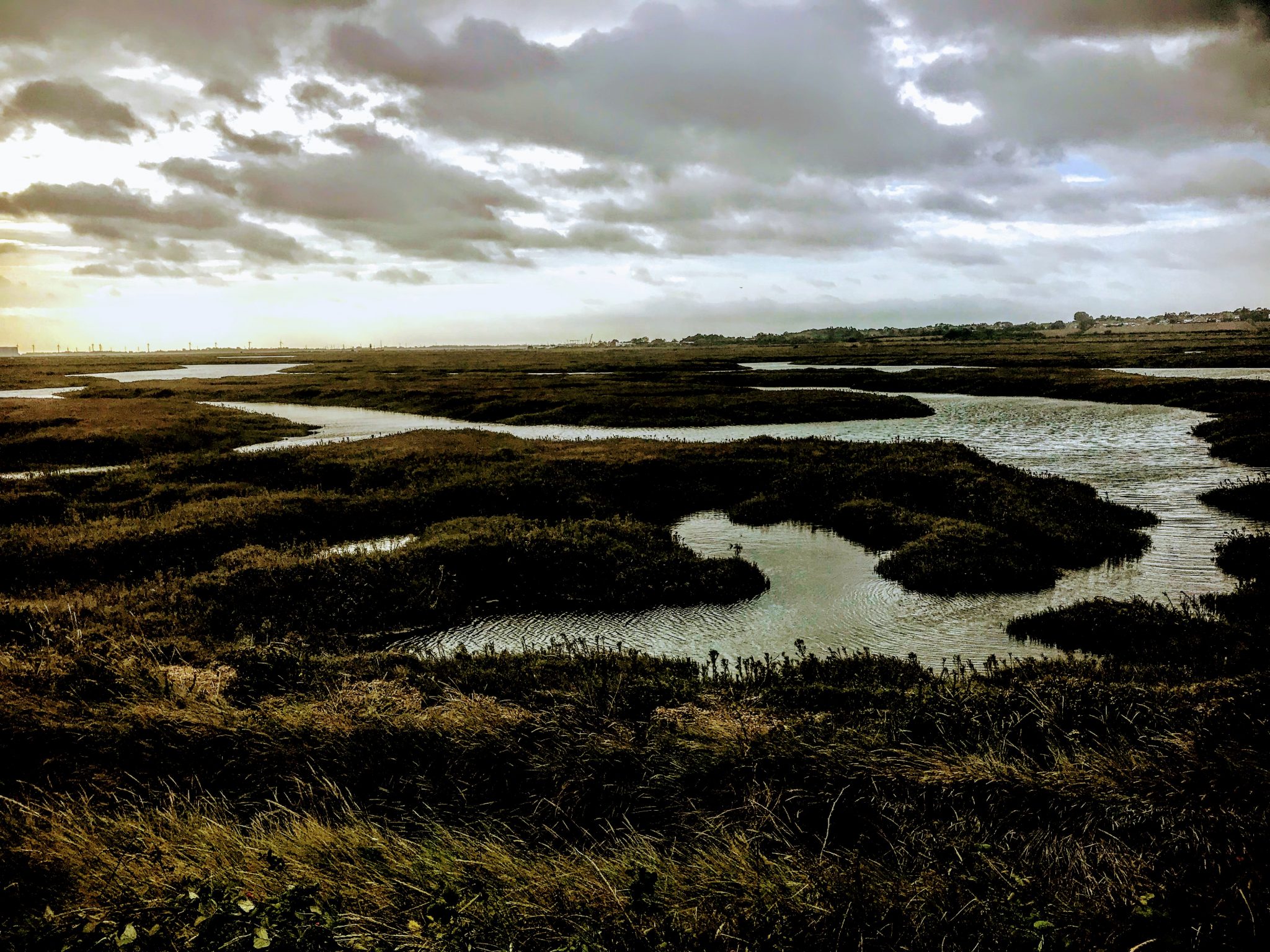 9. Brightlingsea Beach
Brightlingsea is a coastal town in Tendring, which is a great place to eat fish and chips while staring out to sea. It has a harbour, yachting clubs and a promenade filled with colourful beach huts but it is gloriously quiet out of season.
Next to the beach is the Brightlingsea Marsh reserve, which is a saltmarsh sanctuary for wildlife as part of the Colne Estuary nature reserve. There is a circular walking trail that takes you around the reserve.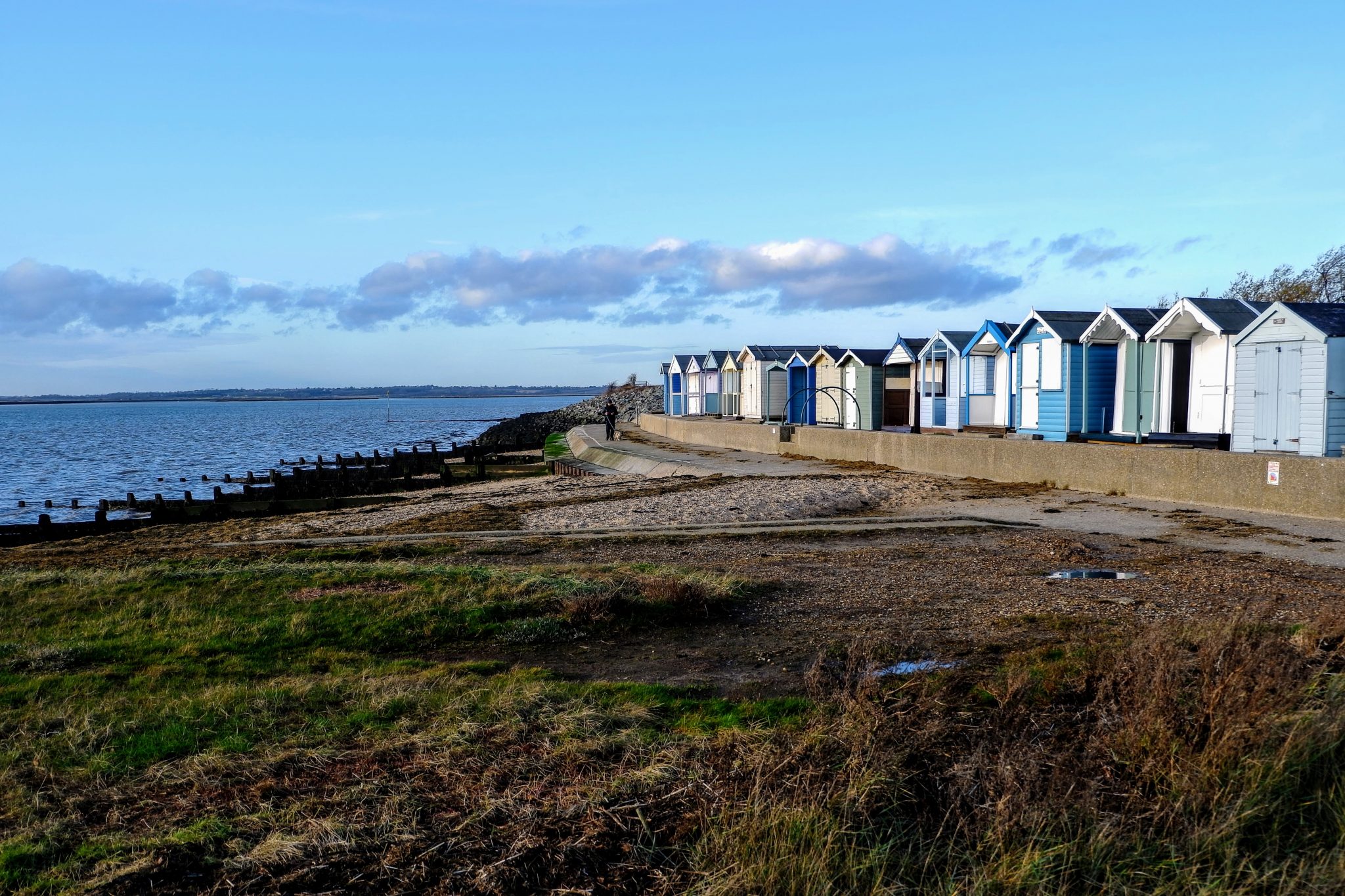 Essex is a great place to see nature and wildlife, despite being bypassed for its equally beautiful neighbours Suffolk, Cambridgeshire and Kent by many tourists. It's definitely worth stopping in if you're in the area, or doing a road trip around the UK.
Read more like this:
Where is your favourite place in rural Essex and what is it you love about it?

Pin this for later: