If you're travelling around Asia then you may have seen signs advertising 'blind massage' or even read about them in your guidebook. This guide is all about this phenomenon began, how to avoid scams and why you should support these businesses.
The benefits of blind or visually impaired massage is twofold. The practitioners have a job that is unaffected by their disability and their heightened sense of touch means that the consumer gets a better massage because if that.
While seeing hands massage is a job that could be done by visually impaired people anywhere in the world, it's much more common in Asia for sociopolitical reasons.
Where can you experience a seeing hands massage?
There are various centres to be found all over Asia, especially in Nepal, Thailand, Cambodia, China, Vietnam, Indonesia and South Korea. Massage is the most common profession for visually impaired folk in Indonesia and in recent years, its started to take off in Laos too.
Why is seeing hands massage so popular in Asia?
The idea is thought to have originated from China after a Buddhist monk started massaging in the 8th-century after he lost his sight. Beijing's Massage Hospital started offering courses for the visually impaired in 1958 and its boomed ever since, spreading all around Asia.
In Thailand's Chiang Mai, a visually impaired man named Dr. Aud learnt massage in Bangkok in the 80s, then moved to the North and started training others in the art.
The government started subsidising his work and this kick-started a community of therapists which is now around 1,000 strong. Proof that it really makes a difference as well as there being a lot of happy customers out there.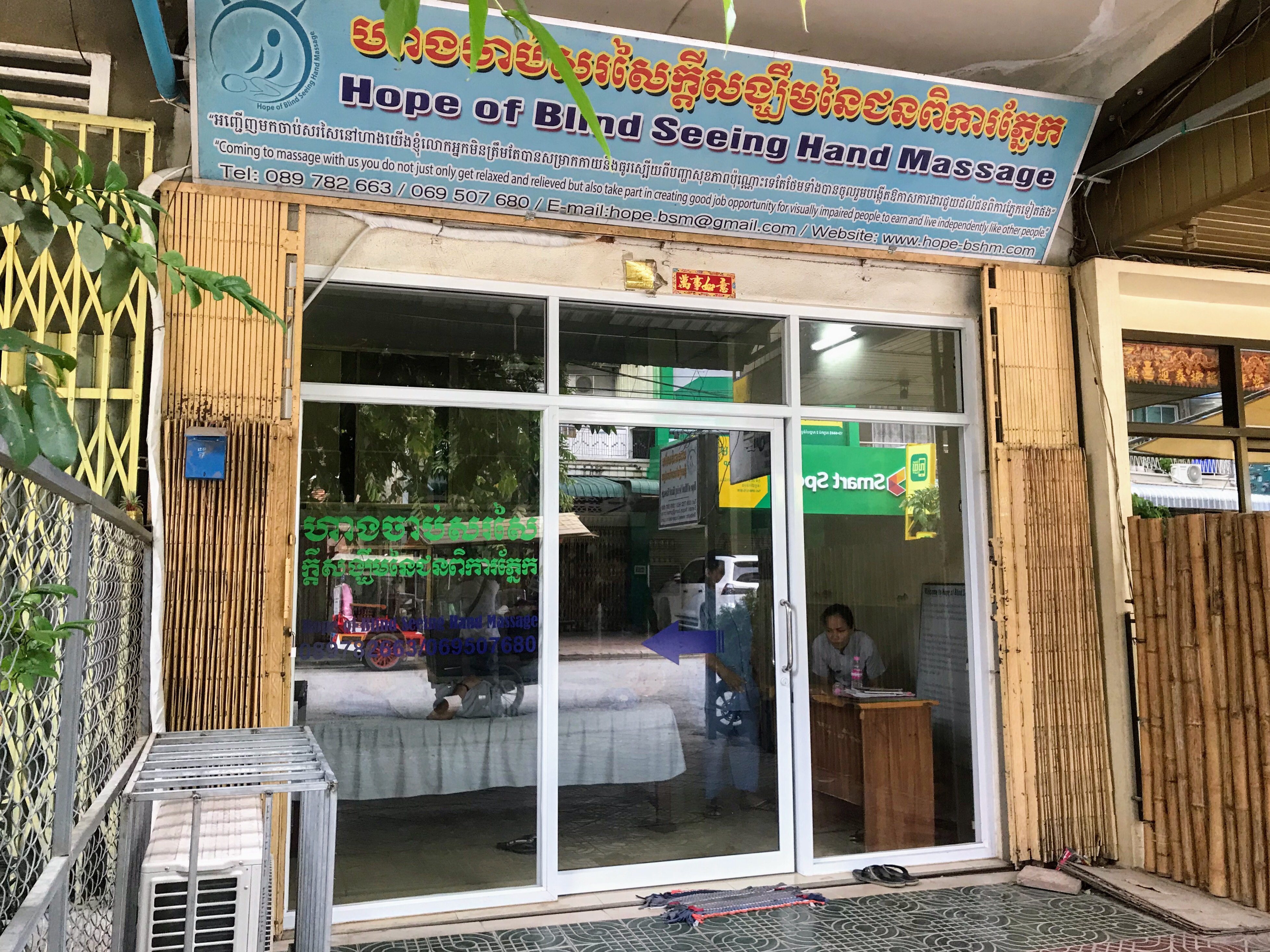 This post contains affiliate links
What happened in South Korea?
One fascinating fact is that South Korea only has blind masseurs, as the Japanese made it mandatory in 1913. Despite the US abolishing this practice under their military rule, it was reintroduced in 1963.
The Koreans have defended this monopoly because just like elsewhere in Asia employing blind masseurs, the support for disabled people is lacking and social stigmas remain.
The issue then arose that there weren't enough masseurs to go around, so thousands of technically illegal 'sports massage' places were opened. Even the former president and their Olympic team employed sighted masseurs.
A 2006 court found that it was discriminatory to exclude the sighted from massage work and the resulting protests claimed three lives. It is now law that the career of massage is the province of the blind in South Korea.
Is a seeing hands massage a better massage?
The first time I experienced a seeing hands massage was in Nepal after we finished the Everest Base Camp and returned to Kathmandu.
The Seeing Hands clinic in Thamel was recommended by the Lonely Planet guidebook and around the corner from our hotel so we decided to give it a go.
It was one of the best massages I'd ever had, coupled with the fact that our muscles were so sore from trekking. They massaged our bums really deeply which was great as it's such an important muscle that normally gets missed.
The big difference in terms of the experience was that the lights are on so that the practitioners can see better and they have a clock that reads out the time.
Health and safety
Masseurs also use touch much more so it's important not to leave things on the floor as people can trip over them. We're usually given a bag or chair to put our stuff it to avoid this happening and someone getting injured.
Relaxing massages at home might feature mood lighting, incense and ambient music, but Asian massage is generally not like that if you're on a budget. I've found that Asian massage is very much focused on working and stretching muscles which is much better for you in a physical sense.
I actually had a psychosomatic Ayurvedic massage in Goa and it was incredibly painful and not relaxing at all.
I'm happy to report that all the blind massages I've had in South and Southeast India have been really good and not painful like that one. They are really effective at finding knots and use the strong pressure that you need to work those muscles. It's also a bargain at $7-8 for one hour in many places.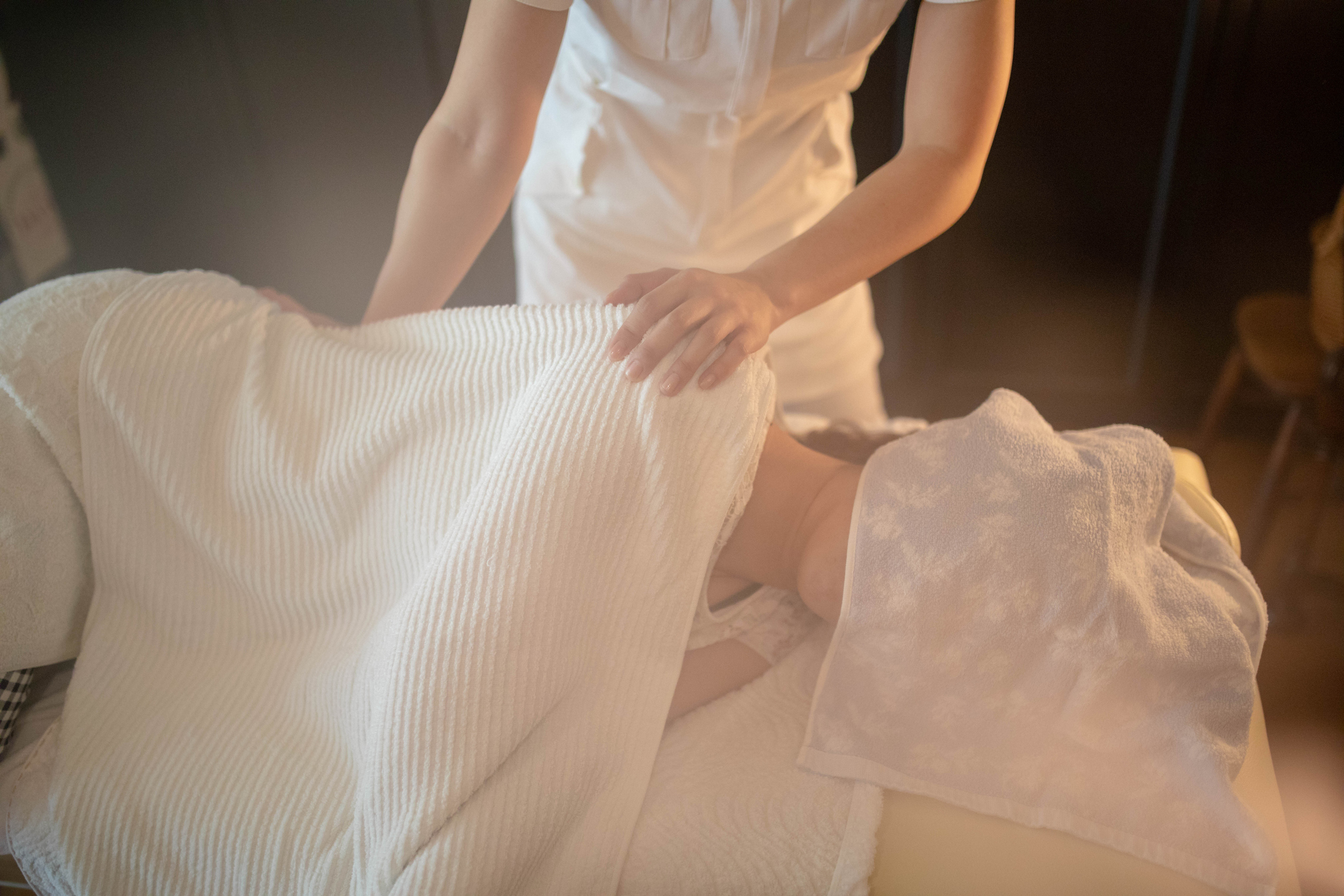 Getting a massage by a therapist, iStock
Like any business that starts to take off, there are unscrupulous and insalubrious establishments as owners try to cash in by exploiting their workers. Always do your research before walking in off the street to avoid seedy places that aren't what they seem, or where sexual harassment or prostitution may occur.
Check that a seeing hands massage clinic is legitimate
I always check the Lonely Planet guidebook to make sure that I'm entering a legitimate social enterprise, especially after hearing about the Cambodian orphanage scandal. I also check their credentials to see if they're an accredited establishment as well as checking reviews on Tripadvisor.
Seeing hands massage is a great way to pamper yourself when travelling and lend your support to masseurs across Asia. If you do try it, then you'll certainly be going back – it's a better gift to yourself than the unsustainable tat that you can buy and your body will thank you for it.

Have you been for a seeing hands massage in Asia or beyond? What was your experience? Let me know in the comments below!
Pin this for later: