I've wanted to go for a Singapore Sling at Raffles since I first came to Singapore on my own when I was 18. When I returned with my partner 15 years later, I was very keen to see what the fuss was all about and it actually surpassed my expectations.
Raffles Singapore is famous from colonial times, and it has recently completed a major refurbishment so it's a nice time to go to reap the spoils of that. Another thing that added to the experience is that there is a real commitment to environmentalism in the bar too.
The weirdest fact (or rumour!) that I've discovered about the place is that a tiger turned up in the billiards room and it was shot dead with five bullets, sadly the last of its kind to exist in Singapore.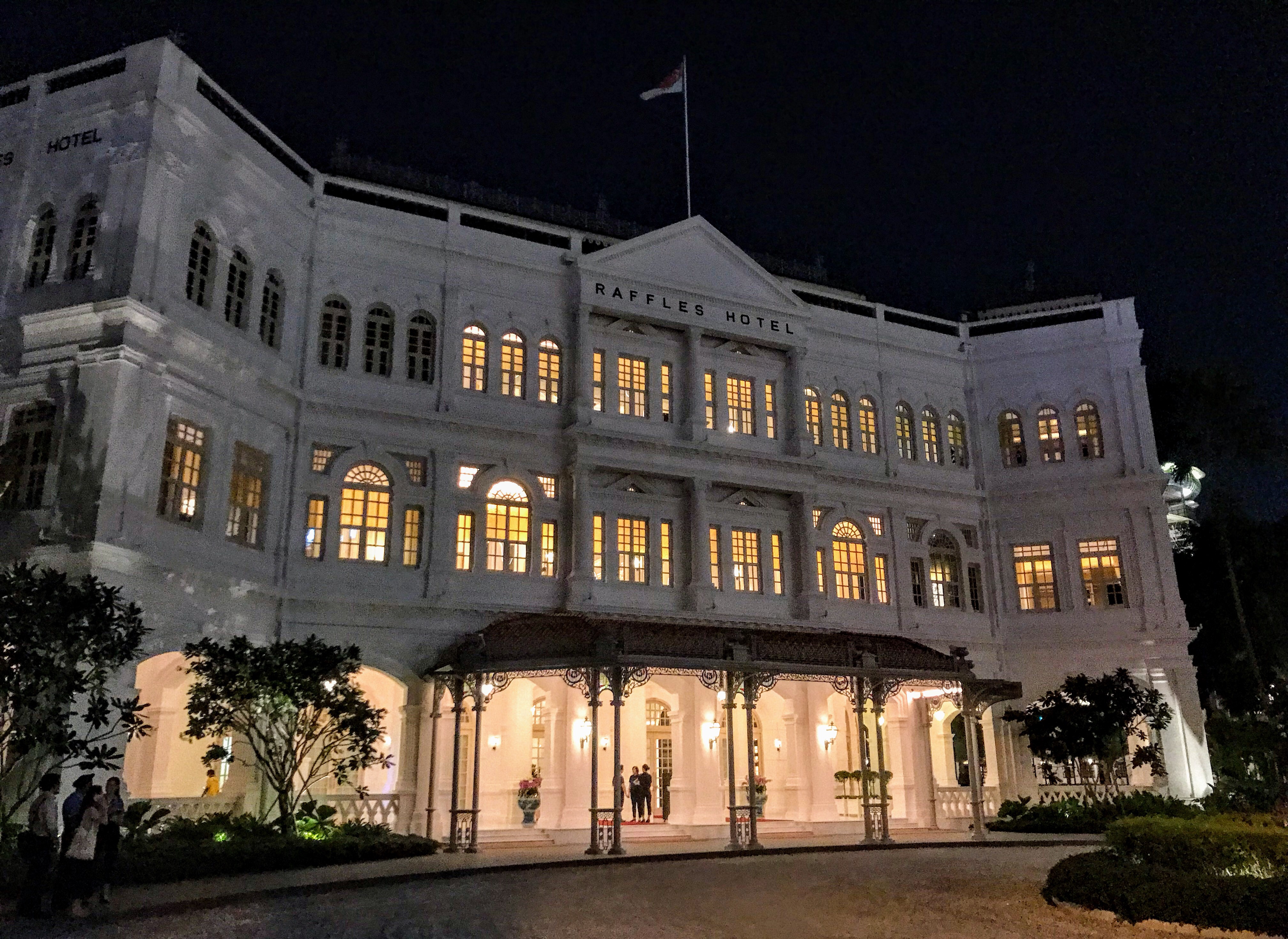 This post may contain affiliate links
I get very intimidated by fancy places, so I was a bit worried about visiting Long Bar and looking like the smelly backpacker that I am. For this, I actually put a drop of makeup on for the occasion, but I need not have worried myself as it was a remarkably unpretentious place. Also, this is not a sponsored post, just something that I wanted to do as part of my 33rd birthday celebrations.
The Long Bar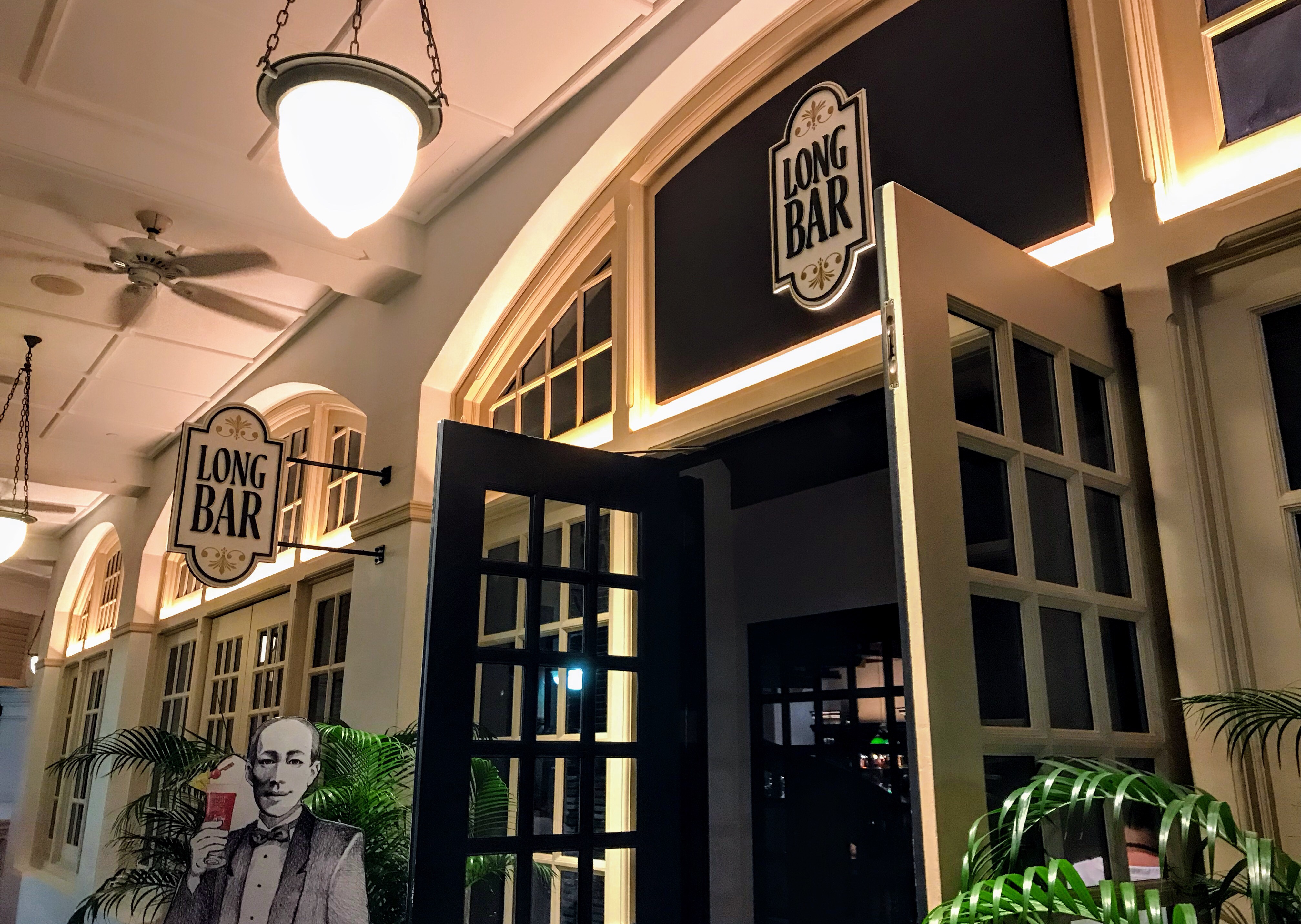 Long Bar is around the side of Raffles and flanked by boards that explain its history. We got a table for two on a Wednesday at about 7 pm, so it wasn't too busy. There were enough people to give it some atmosphere and it was pleasingly dingy.
I watched the bartender lining up ten cocktail glasses in a row, as everyone orders the same thing. It must be muscle memory to create the original cocktail.
What's in a Singapore Sling?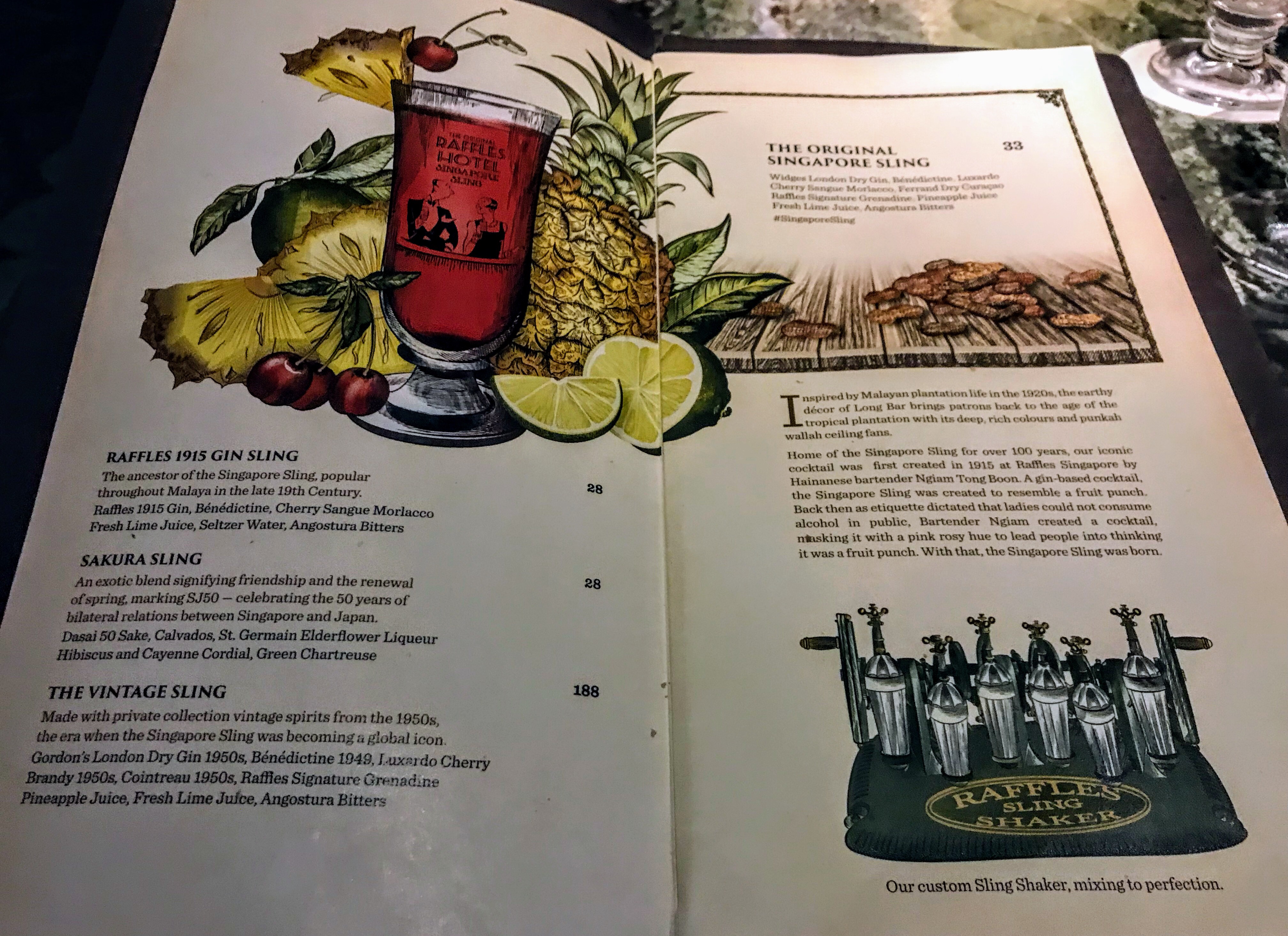 The original Singapore Sling contains London gin, Benedictine, Curaçao, cherry brandy, grenadine, pineapple, lime juice and angostura bitters. This recipe was apparently created by Hainanese bartender, Ngiam Tong Boon, although this fact has its contenders that the drink existed before then.
It costs S$33 ($23) so it is an expensive treat. You can even pay S$188 ($135) for a vintage sling which is made from spirits left over from the 1950s if you really have a taste for nostalgia.
From an environmental perspective, the straw that comes in your cocktail is made from potatoes. They also have a low-carbon distribution method for their alcohol.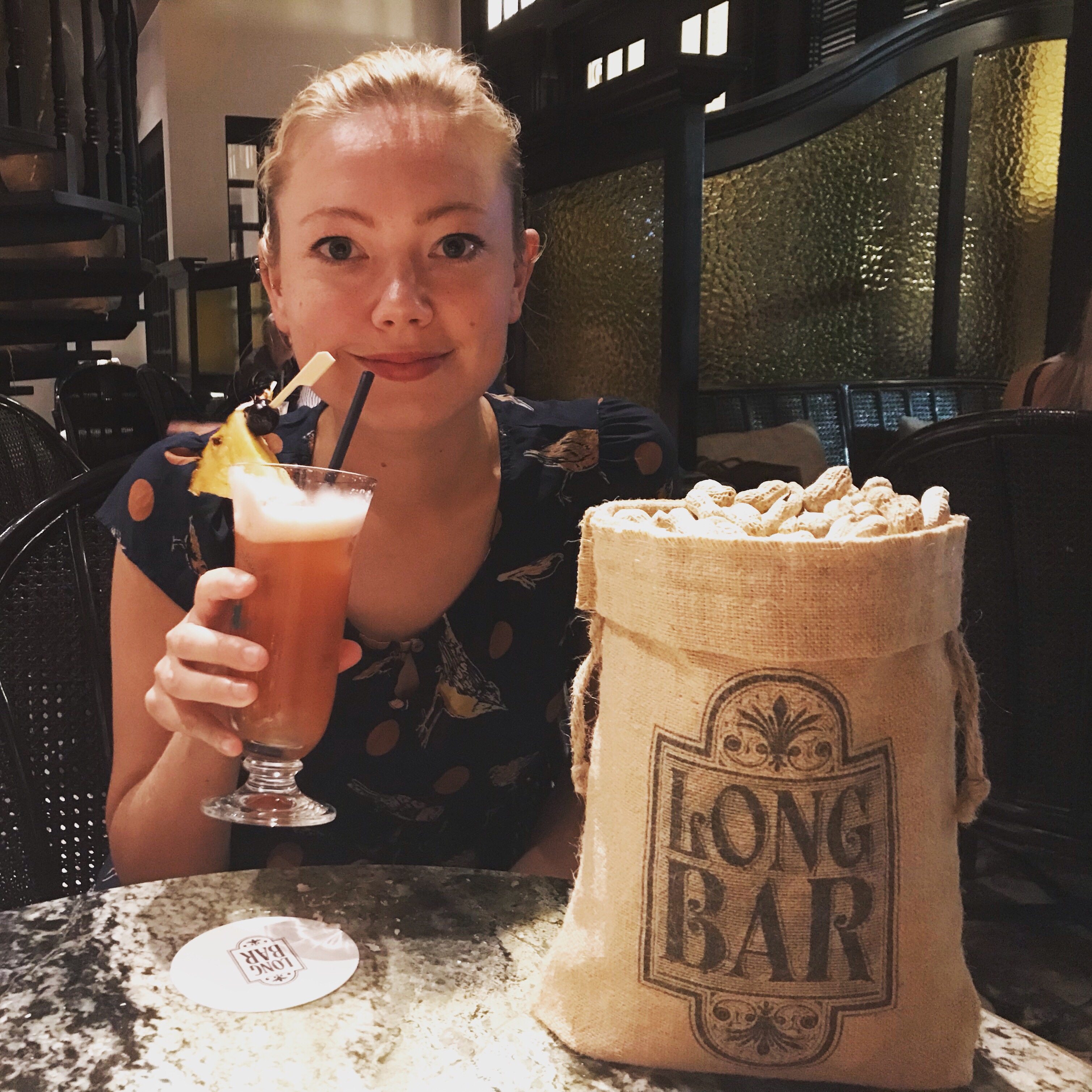 Tasting the Singapore Sling
I liked the Singapore Sling more than I thought, as even though it's sweet, it has a sour taste that I enjoy. One of the things I love about Asia is the preference for sour tastes. I've heard people say the sling is too sweet for them and opt for other cocktails instead. It's not for everyone as I did see some tourists leave both of their slings practically untouched!
The drink was actually born out of sexism as women weren't allowed to drink in public, which is why it looks like fruit juice.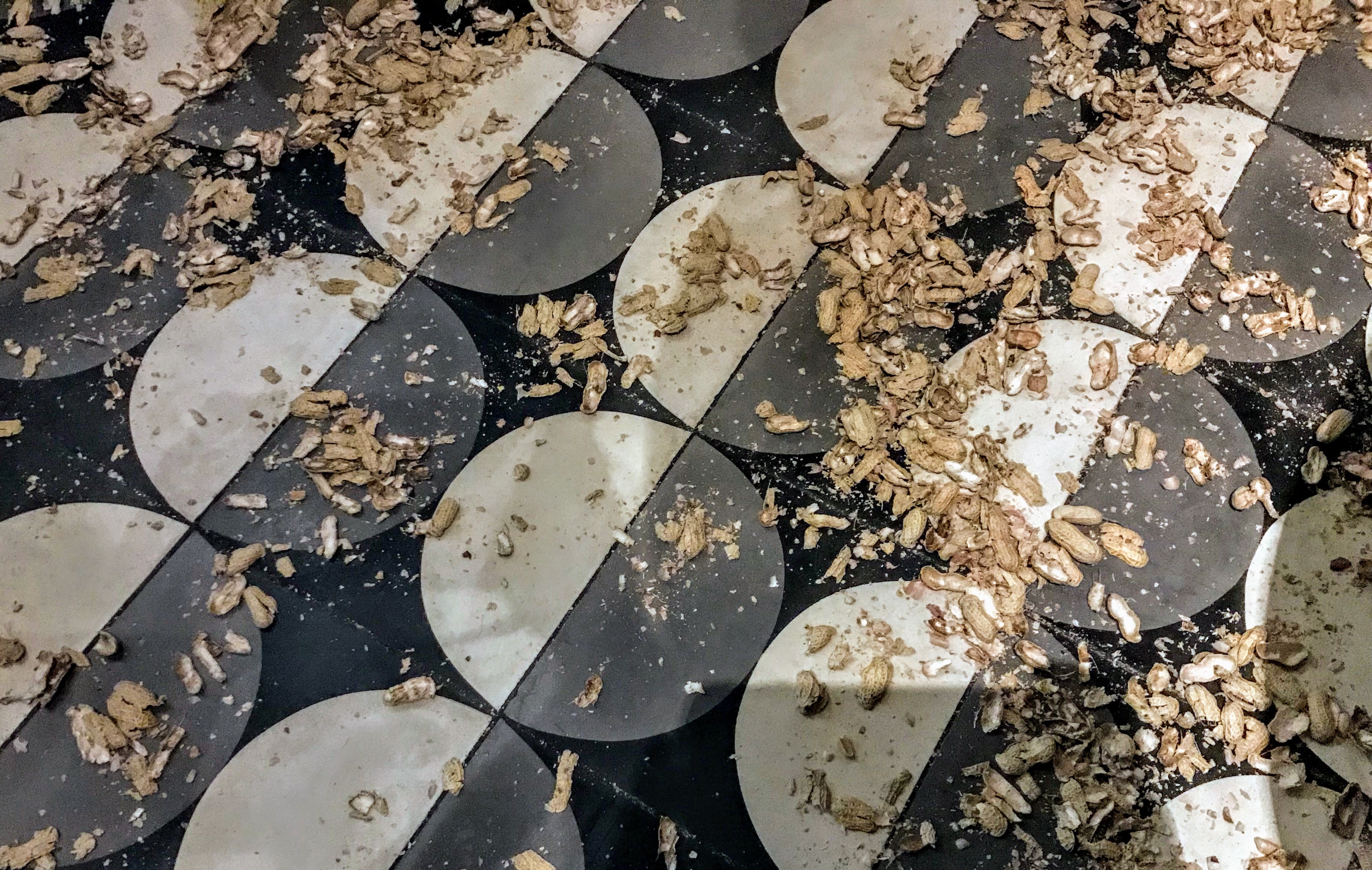 Peanuts on the floor
To prove how unpretentious it is, you can throw your peanut shells all over the floor. It's very satisfying the way that they crunch as you cross the floor of the bar. We even filmed a birthday message for a friend using the broken shells.
Every table has a massive sack of shelled peanuts and we managed to eat a quarter of ours to get our money's worth. Even though they're free, we're still backpackers at heart!
Inside the decor of the bar is inspired by Malayan plantations, which is historically interesting but uncomfortable in modern times.
The staff are from all over the world, as were the drinkers so it had a real international feel, much like Singapore itself. We chatted to a few of the staff as it has a social club feel, although the expense does mean that this isn't accessible to everyone, which is a great shame.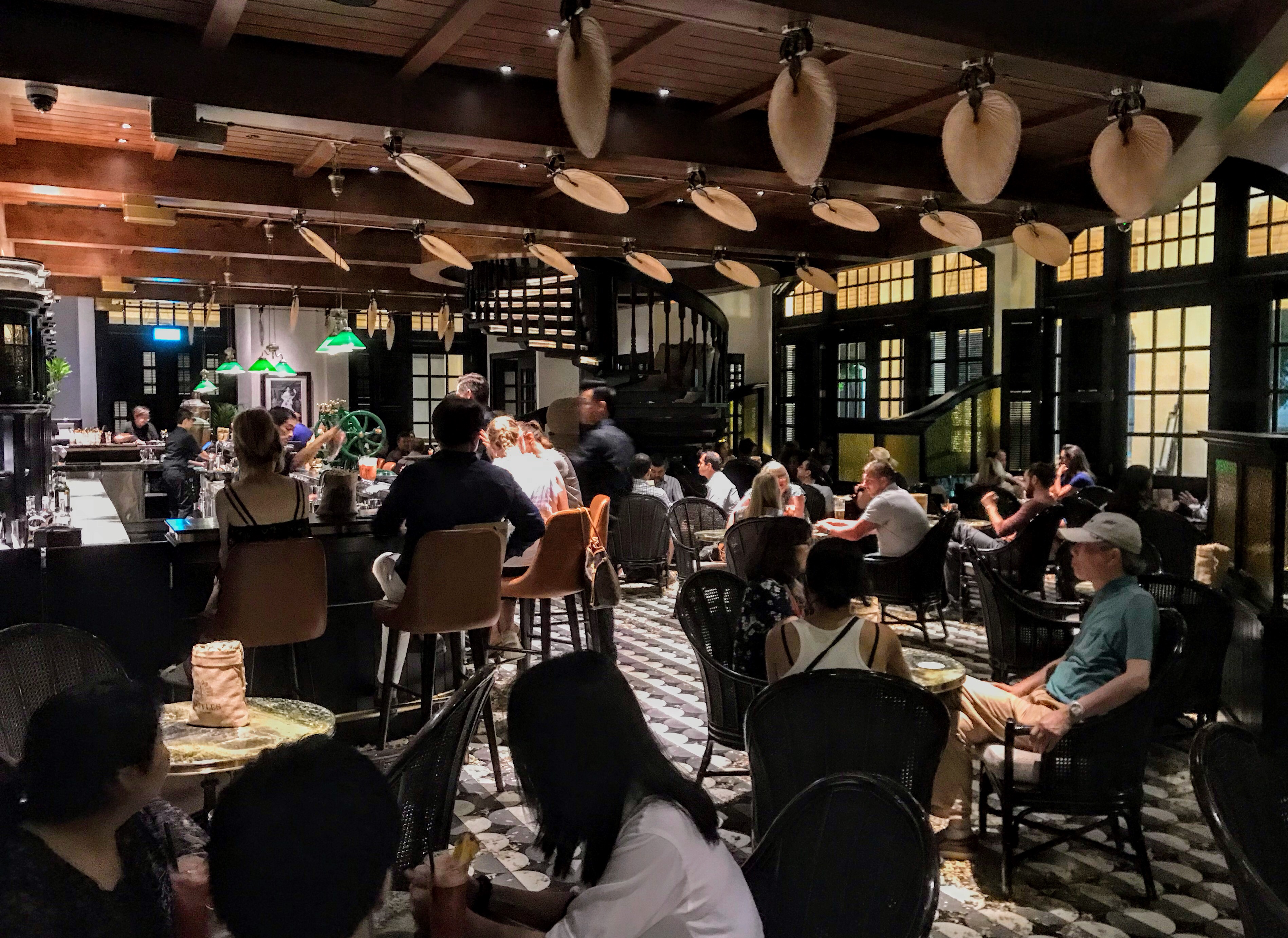 Gin Sling and Sakura Sling
As we were having a good time, we decided to try the other slings on the menu, the Raffles 1915 Gin Sling and the Sakura Sling.
The 1915 was a lighter version of the original with less spirits and topped up with soda water. In contrast, the Sakura is shorter and sweeter, made to celebrate the friendship between Japan and Singapore, hence the name.
It's made from Sake (of course), Calvados, elderflower liqueur, hibiscus and cayenne cordial and Chartreuse. Needless to say that these were all spirits I'd never tried before, as I'd consumed beer for almost the entirety of our Asia trip and I'm not a sophisticated drinker.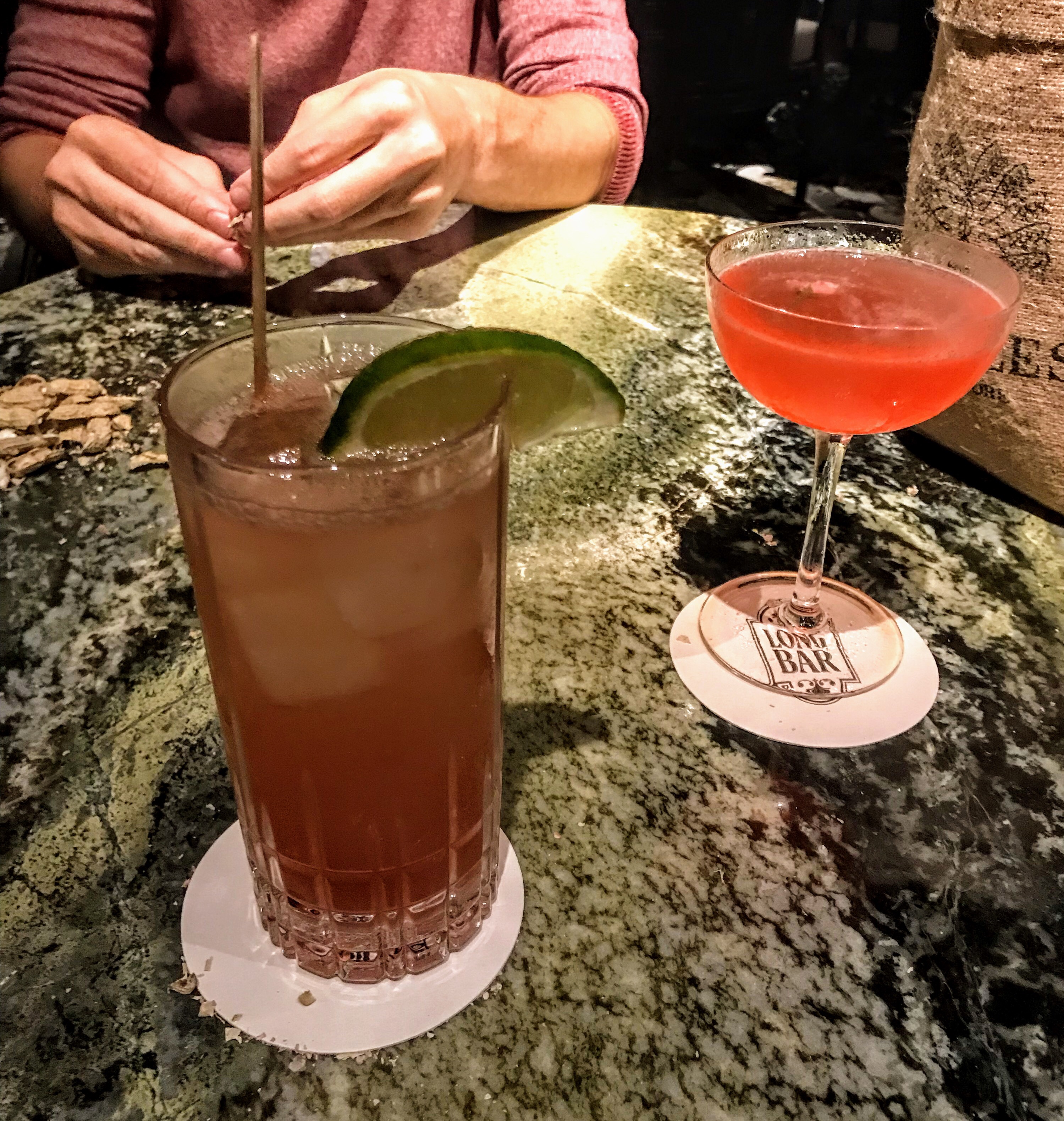 I really recommend having a drink at Raffles Hotel, if you want to treat yourself while on holiday in lovely Singapore. I'm not one for being fancy, but it was a delicious experience that I will remember. It's also a great romantic place for a date!
I stayed at Hotel 81 in Geylang which was a good budget option in this expensive city! Click the Tripadvisor link below to check reviews and find good deals for hotels in Singapore:
Get travel insurance here:


Have you visited Raffles Hotel and did you try a Singapore Sling? What did you think? Let me know in the comments below!
Pin this for later: