Balinese massage is one of the most wonderful experiences that you can have while in Indonesia, but what's so special about it?
With so many myths of 'happy endings' and so many Instagram pictures of bloggers getting a luxury experience in Bali, I thought I'd write about my experience to tell you what it's really like.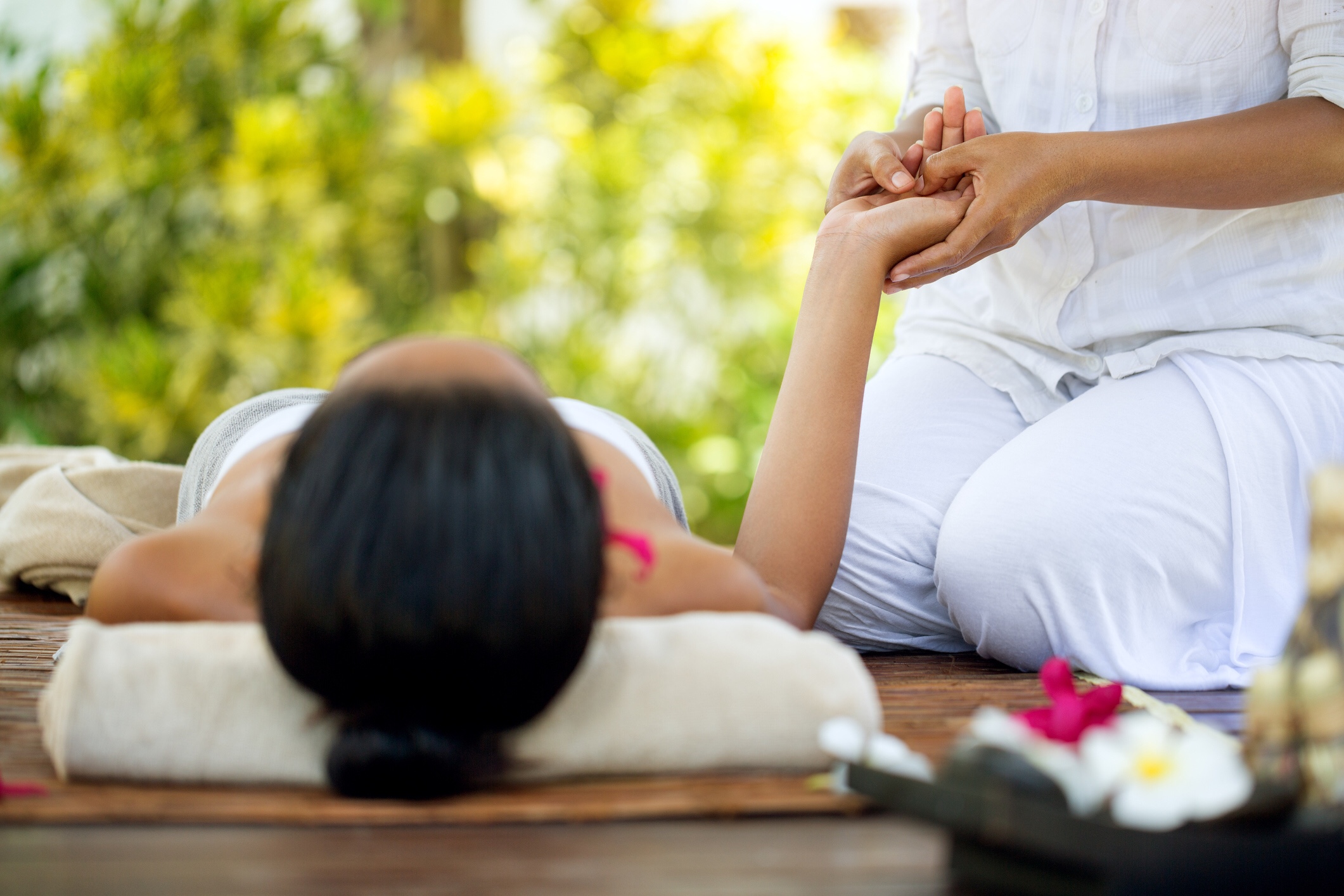 *This post may contain affiliate links*
What is Balinese massage?
Balinese massage was invented on the island of Bali, as you would expect, which means that it is available all over, whether you're in Uluwatu or Ubud. Javanese massage is also widely available in Indonesia, but it is a different style to its slightly more famous counterpart.
Balinese massage draws on traditional medicine from China, India and all over Southeast Asia. It uses acupressure and stretching amongst other techniques to give you a deep-tissue full body massage.
How is it different from Javanese massage?
Javanese comes from the island of Java with its roots in their royal tradition, it is a deep pressure massage that uses kneading techniques to flush toxins out of the body. As I was in Bali, I decided I would sample the islands traditional massage.
Know before you go
After walking past several rough-looking salons on the strip in Legian, I opted to get a Balinese massage at the spa in my hotel. I wanted to make sure that I was going to a legitimate place that would offer a relaxing treatment. It's always worth checking the reviews and getting recommendations before you get a massage so that there are no nasty surprises!
Even at a good place, prices are still reasonable but do be aware that there is a tax on top. The great benefit to Bali is that it is so touristy that spas do have to be competitive and offer a good service to survive.
Read more articles like this:
Can Ayurvedic massage solve emotional problems?
Bruising on your back: What is cupping therapy like and does it work?
Ethical Travel: Going for a seeing hands or blind massage in Asia
Combining treatments
If your budget allows, then it's well worth combining treatments, as you can have a massage alongside the famous milk baths full of rose petals or even a facial or scrub. I opted to have a coffee scrub alongside my massage which was great as it refreshed my skin and made my tan look better!
Before the treatment even begins, your therapist will soak your feet in a bowl of water to get them clean and then dry them afterwards. The spas are usually decorated in traditional style. I loved this as it adds to this massage being such a unique Balinese experience. You are treated really well and the tip is usually included in the service charge. This means that you don't need to worry about that at the end, unless you want to give extra.
I had the coffee scrub first (coffee is made in Indonesia, so this is another local experience), then washed it off in the shower – it gets everywhere! Then it was time for the massage, which is typically a full body experience. You can do it as a couple or with a friend if you wish.
Choose your pressure
Your therapist will generally ask you what level of pressure that you'd like so it's worth knowing your boundaries. I opted for a firm pressure as I like to get my money's worth!
For me, the massage felt like a cross between Thai massage and Swedish massage. It has the stretching elements that you have in Thailand combined with the deep tissue rub of Sweden. Its a great combination as you don't have to move into any yoga-like positions but they'll still crack your joints for you.
Drink water
I felt great after my massage and I thoroughly recommend it, the therapist really works your muscles but its still a really relaxing experience. Unlike the pain of an Ayurvedic massage for example. Many masseurs are also really skilled so they can really find those knots!
After the massage is finished, make sure to drink lots of water as its such a hot place to be and try to avoid alcohol as you may feel light-headed.

Have you experienced a Balinese massage is while in Indonesia? How did you enjoy it? Let me know in the comments below!
Pin this for later: