I love Malaysian food so I was incredibly excited to take a vegetarian cooking class in George Town on the island of Penang. Penang is famous for its fantastic food so I specifically wanted to do it here for its rich food history.
This is everything that I learned and what you may expect from taking a Malaysian cooking class in Penang. If you're interested in Southeast Asian vegetarian cooking, then I also have articles on classes in Thailand, Cambodia and Vietnam.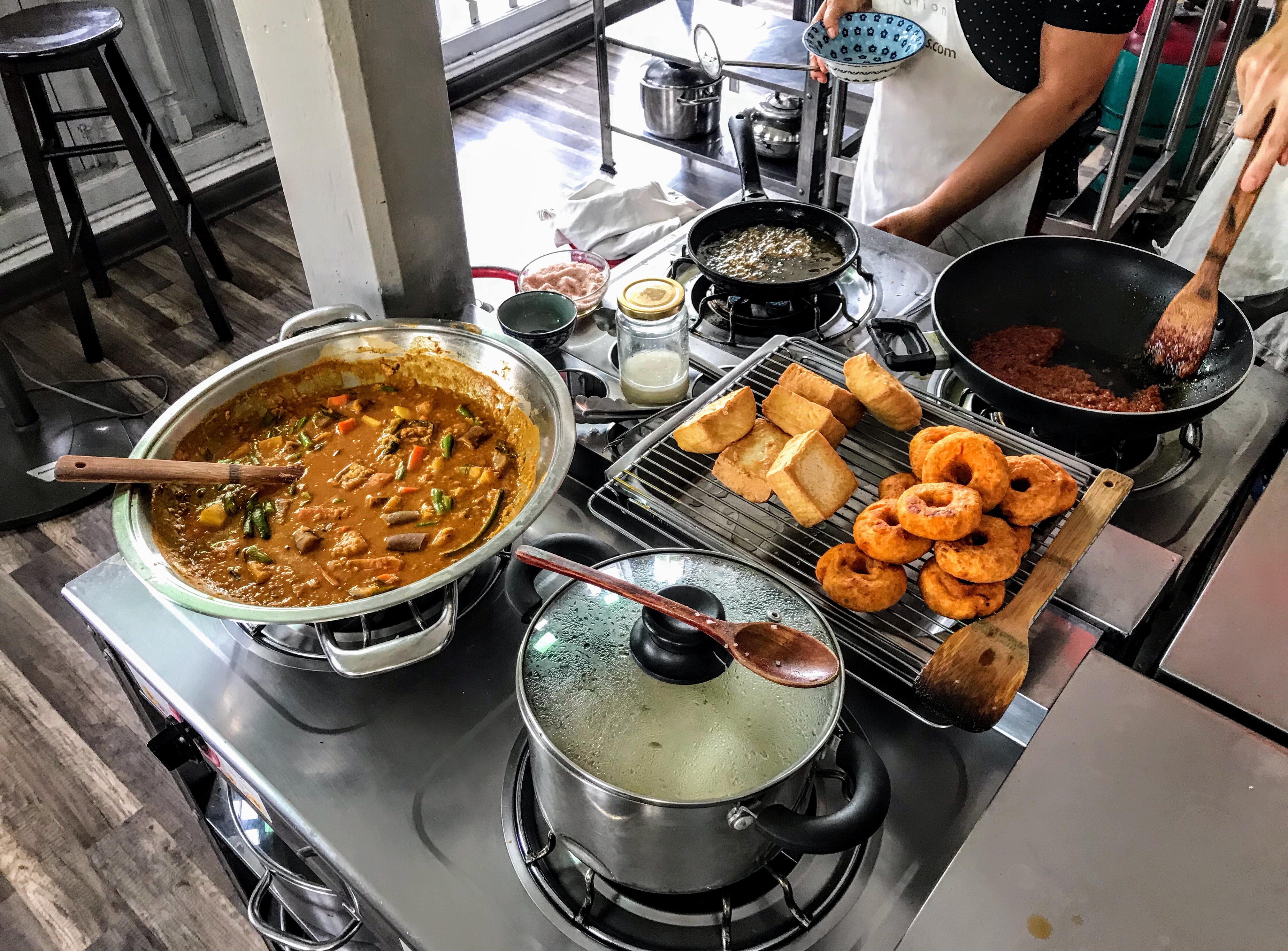 *This post may contain affiliate links*
Choosing a Penang cooking class
I went to the Nazlina Spice Station in Georgetown in Penang, run by the talented Nazlina (this is not a sponsored post). She has been cooking for a long time and she's really passionate about vegetarian food (some of the dishes can be made vegan too).
I chose the course as it didn't include a trip to the market (but you can go in the morning if you want to) as I'm more interested in the cooking,  but mainly because it had good reviews on Tripadvisor.
We cooked four dishes in 3 hours, which were:
Roti canai (Malaysian flatbread)
Vegetables dalcha (veggie dahl)
Nasi lemak with sambal (coconut rice with spicy sauce)
Cucur keria (sweet potato donuts)
There were six people in my class and there are two assistants besides Nazlina, and her kitchen is in the centre of George Town so its easy to get there. Out of all the cooking classes that I've done in Asia, this was the most technically demanding which was a good thing.
The favourite dish that I made was the roti canai, but it was also the most difficult!
Making cucur keria
We started by creating the cucur keria which are donuts made from purple and orange sweet potatoes that have been steamed then mashed to make them into a dough. You then use flour to roll them into balls and put holes in them, ready for frying.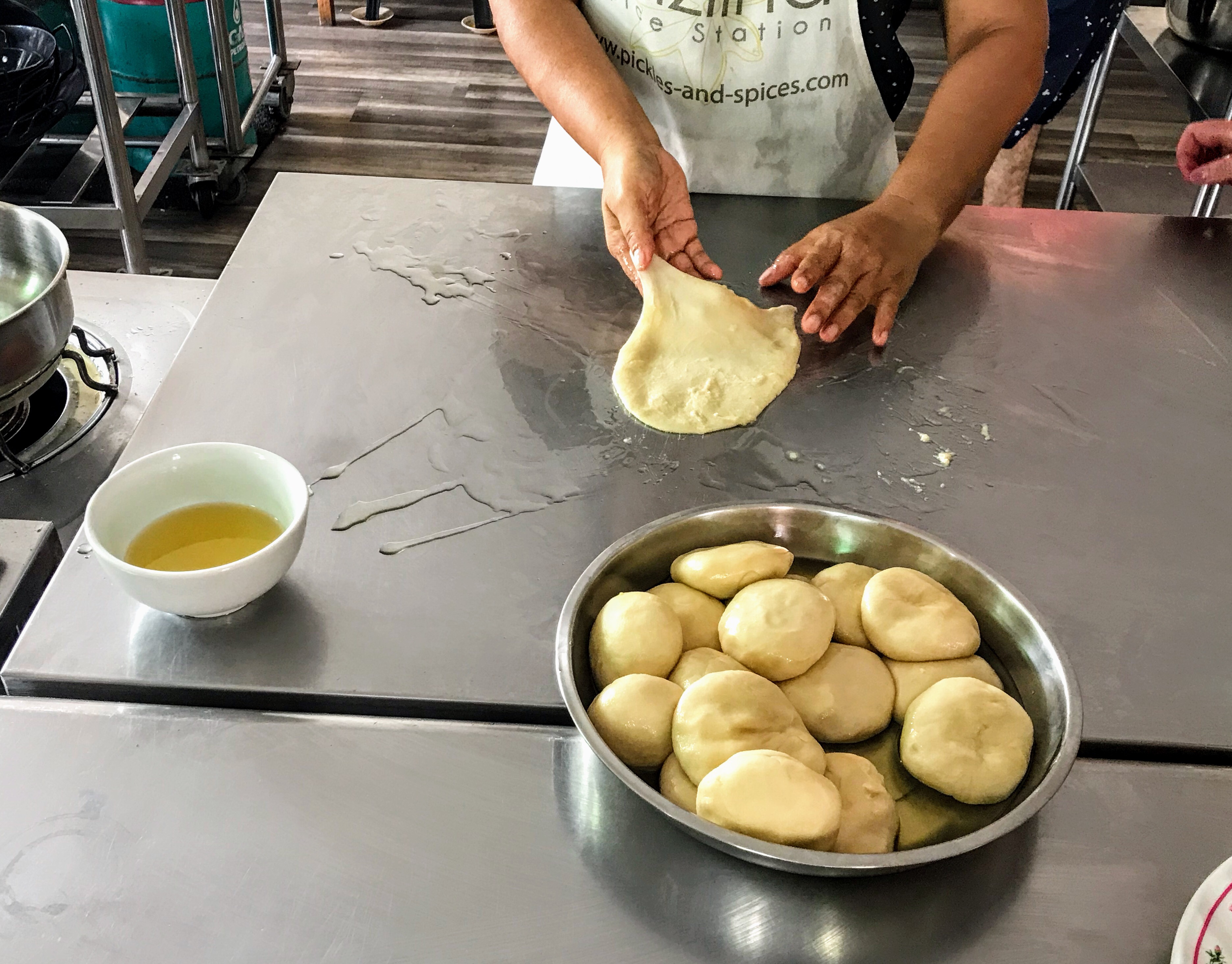 Making rotis
Then we moved onto the rotis which are made from flour, warm water and butter. To throw them, you need to apply ghee to a surface and use your hands to toss and stretch them out. They're very difficult to toss as it requires skilled wrist movements which take time to perfect.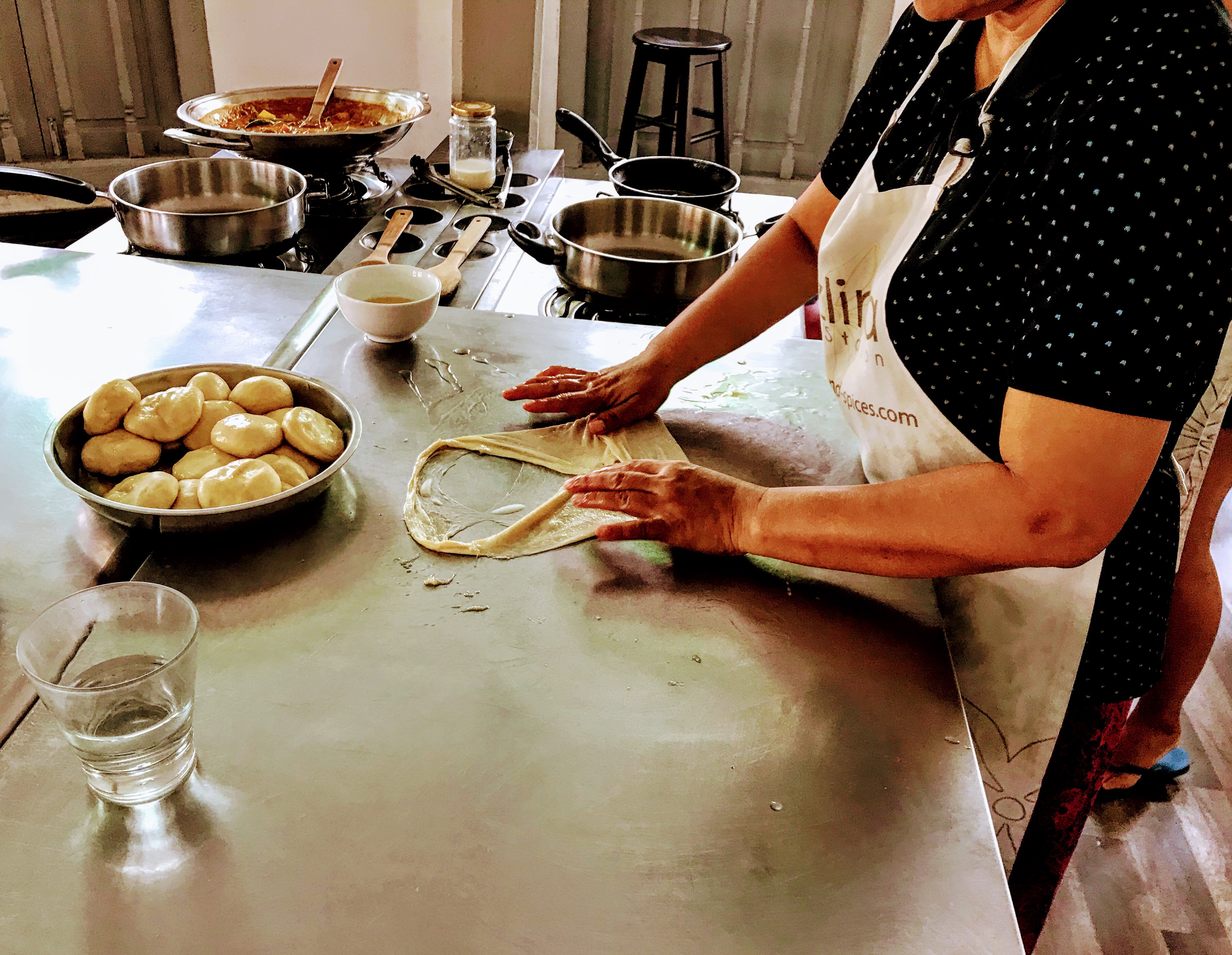 I made a poor job of tossing mine despite being shown multiple times and once they're stretched enough, you fold them into an envelope shape. Then you cook them in a pan.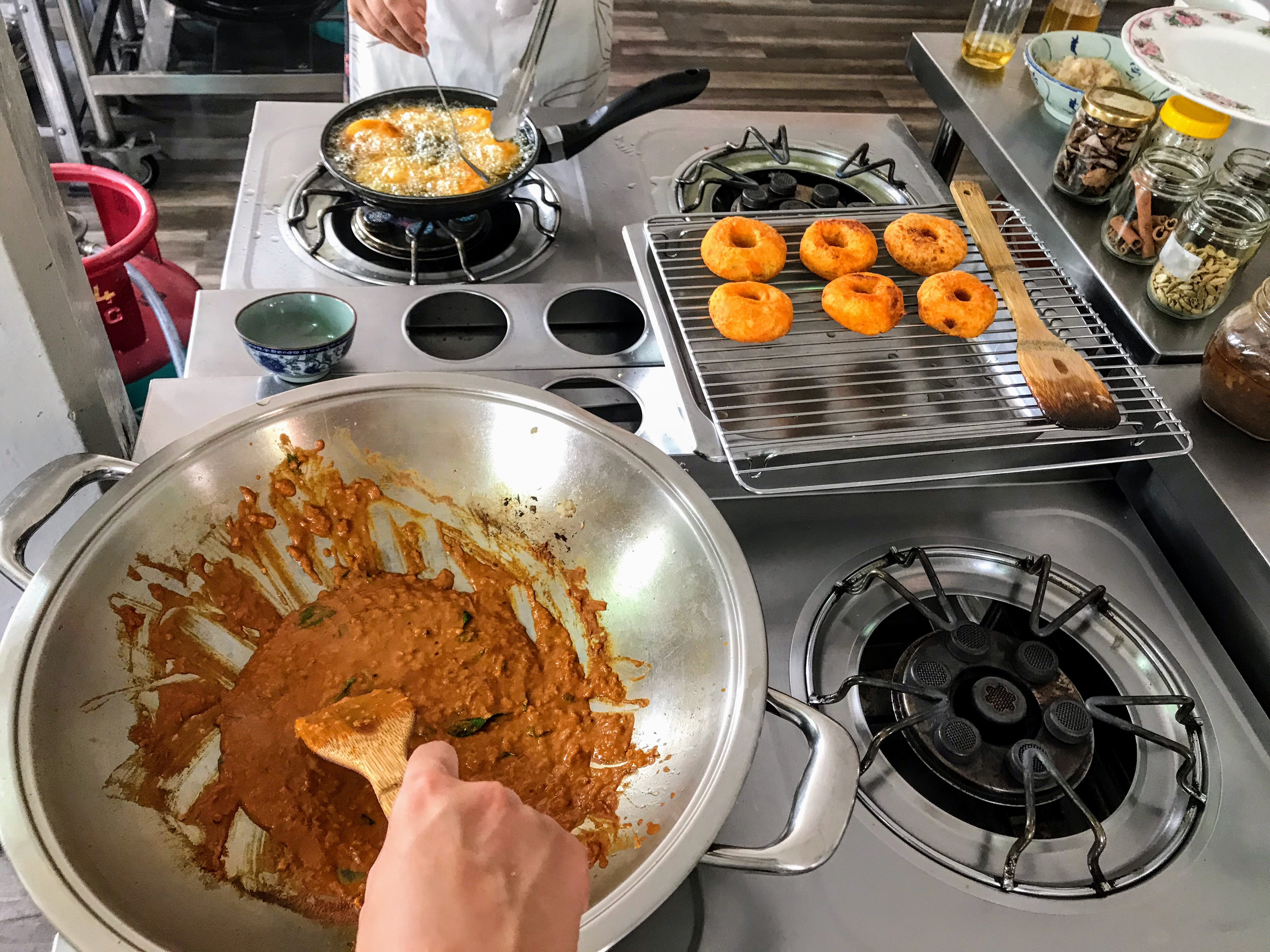 Vegetable dalcha and nasi lemak
The vegetable dalcha is a cross between curry and dahl so it contains a lot of lentils as well as fresh vegetables and various spices. It includes halba campur which is a mix of whole mustard seed, fennel, cumin and fenugreek seeds and urad dal as well as tamarind juice. Stirring this will seriously make your eyes water but it wasn't too spicy! At the same time, we deep fried the tofu to go with the nasi lemak (coconut rice).
To make the coconut rice, we mixed coconut milk with the rice as well as cardamom, ginger, cinnamon, peppercorns, pandanus leaves and cloves. We cooked the rice until it was fluffy, but my favourite part of nasi lemak as a spice lover is always the sambal!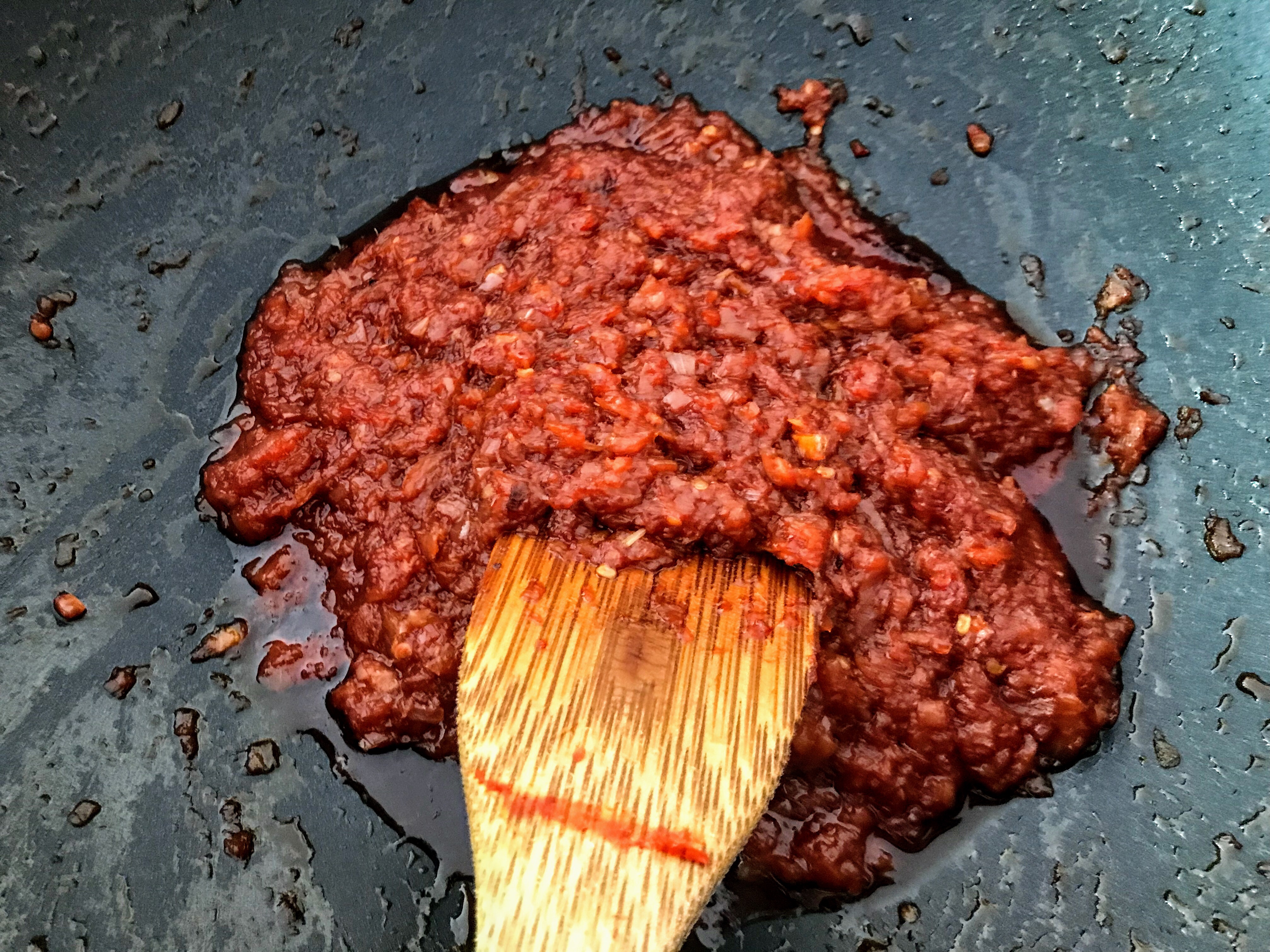 We created the spicy sambal sauce using soaked chillies and chilli paste ground together with onions, ginger, garlic, tamarind and palm sugar then fried it. It was so spicy and delicious I can't even tell you.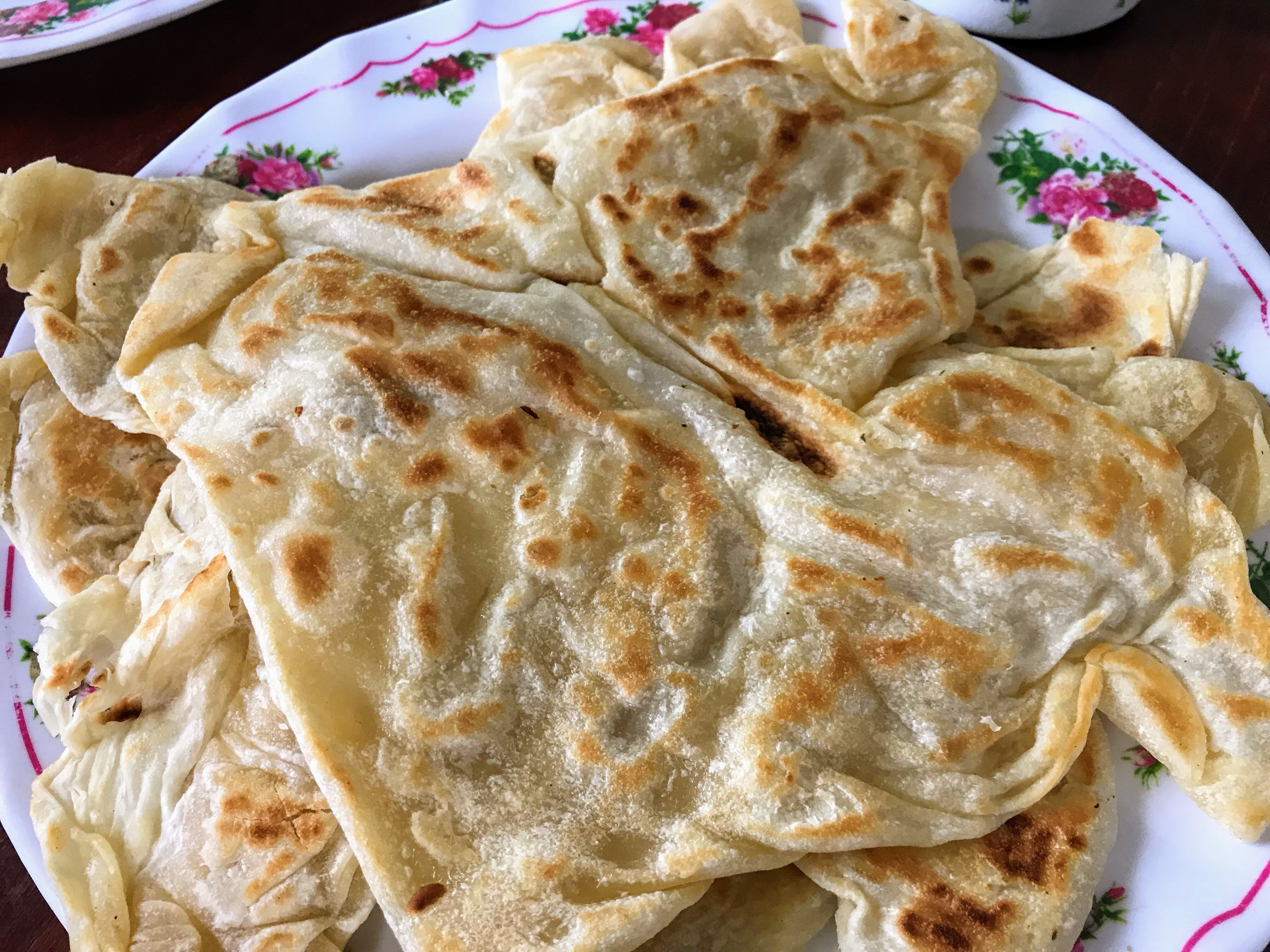 Eating our dishes
The roti canai was delicious dipped in the vegetable dalcha when we ate the spoils at the end. Another favourite part for me was learning how to serve the nasi lemak, by packaging it up in paper the traditional way. Needless to say, it required coordination and I wasn't very good at it.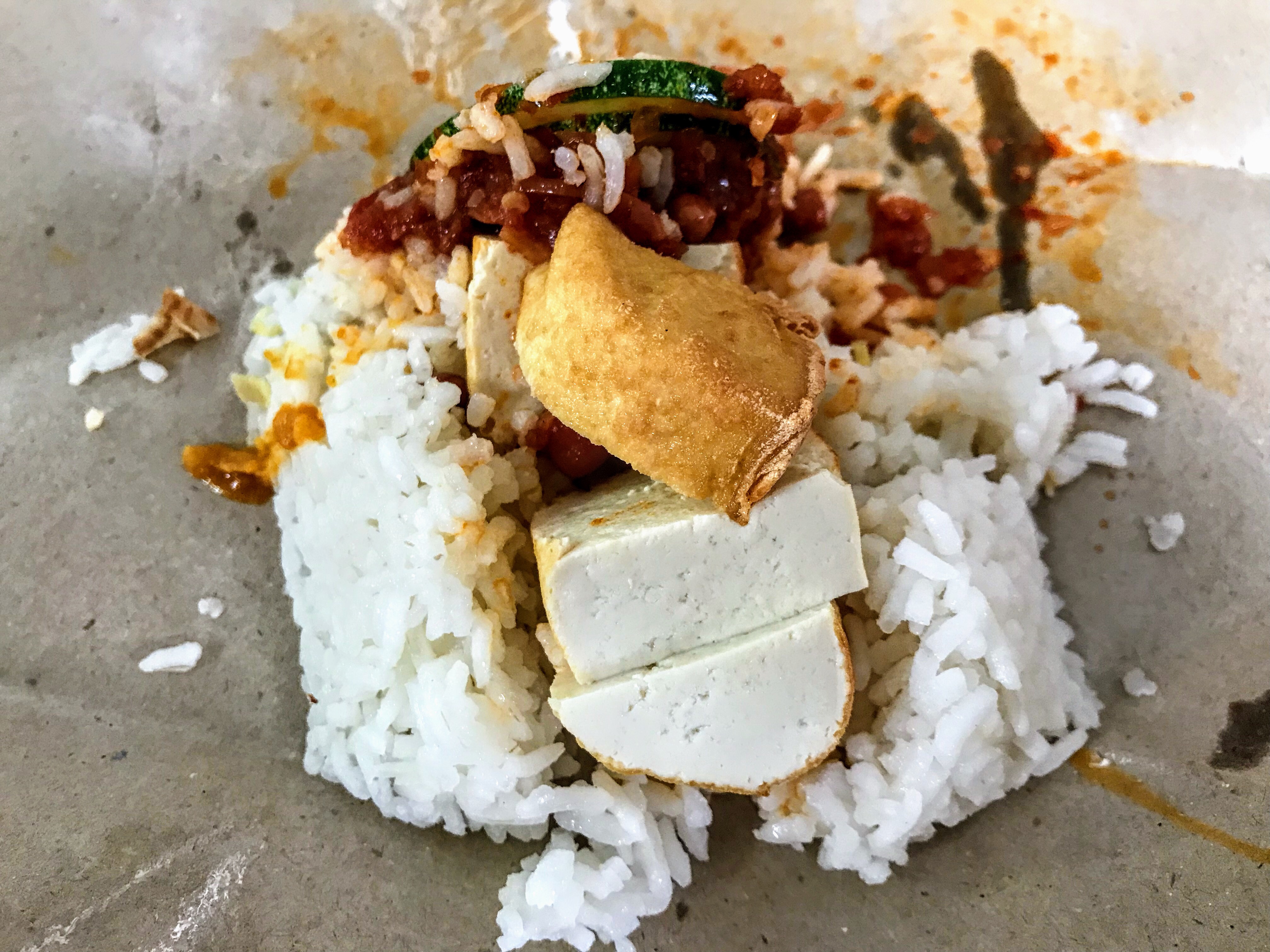 To make nasi lemak you have to squish the rice together in a cup, then place it on the paper, adding cucumber, fried peanuts, the sambal and the fried tofu on top. Sadly, mine fell apart as you can see. It still tasted great though!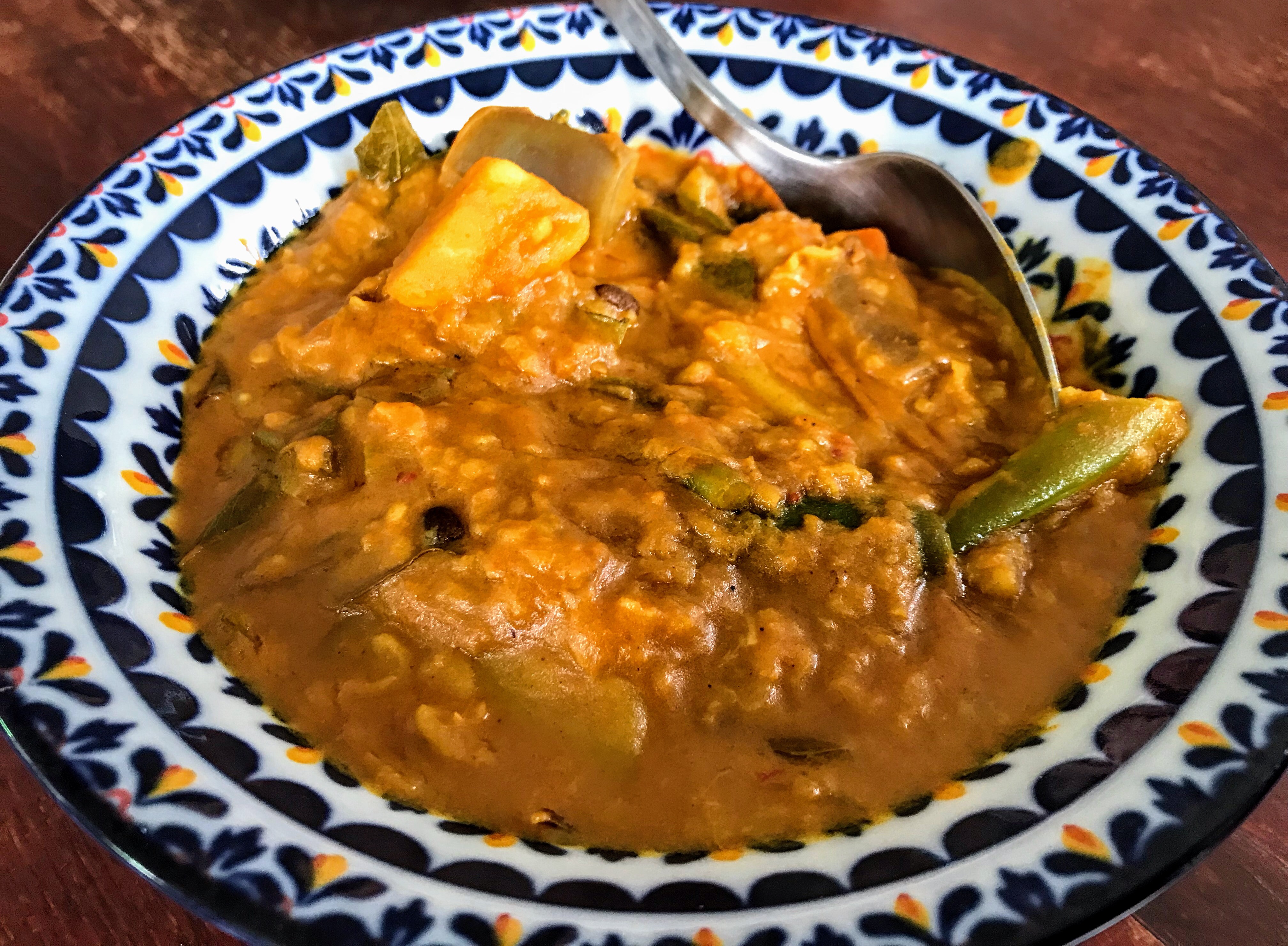 Another quite difficult thing to master was the sugar glaze of the sweet potato donuts. To make them you boil sugar and water together in a pan then toss them in with it. This is tricky because the donuts are quite soft and it is hard to fold them in with the sugar without breaking them. There's definitely an art to it.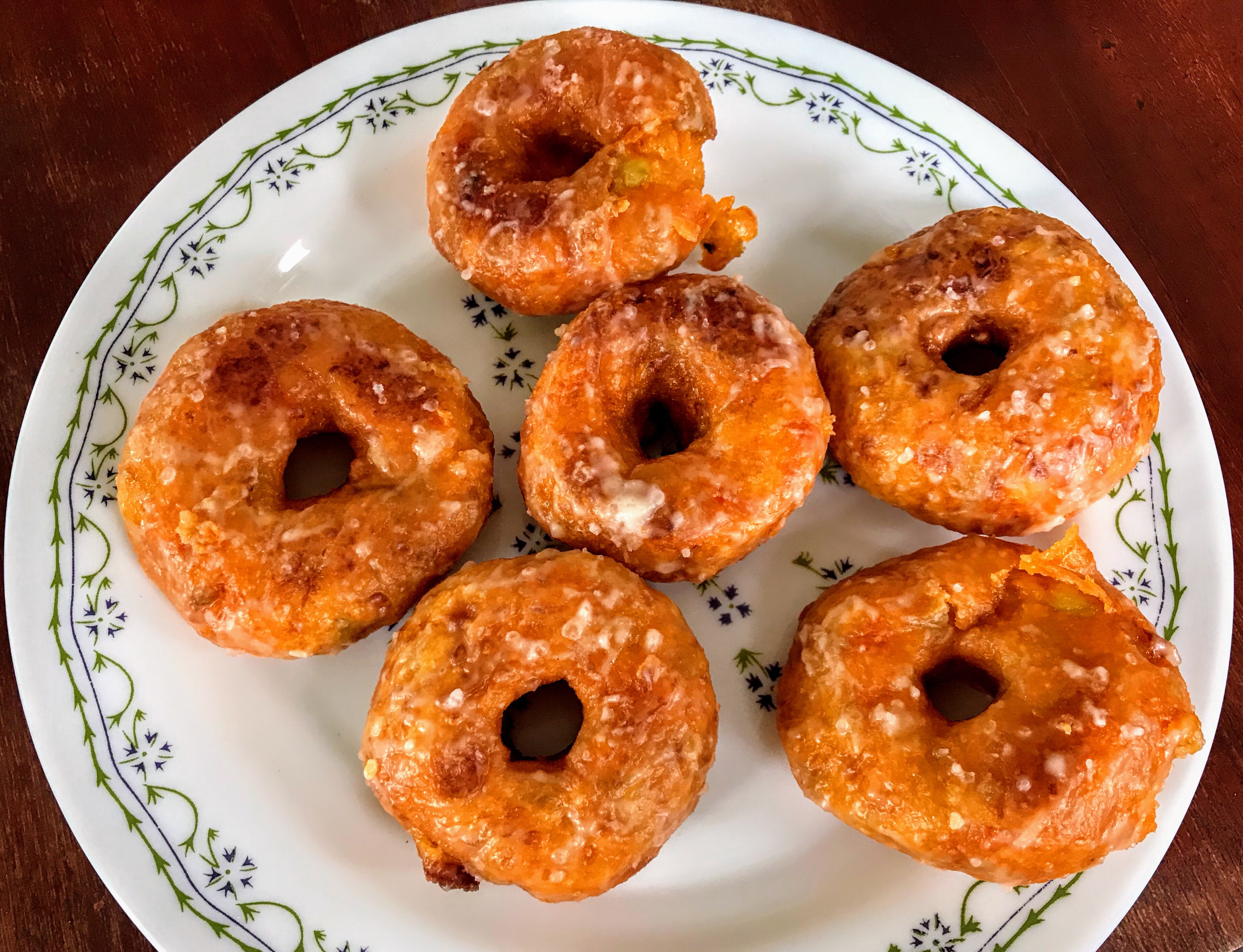 What did I learn?
I learnt so much from this class, and I left feeling confident that I could recreate most of them all once I'm back in the UK and I would need to practise a lot of the skills. Malaysian food is probably the hardest to master from all the Asian cooking courses I've taken but they were some of the most interesting dishes to make.
I loved the fact that it was a challenge and Nazlina had loads of handy hints and tricks that I've never heard before. Penang is truly food paradise and I took some back for my boyfriend and he loved it too. So double thumbs up!
I stayed at ZEN Rooms Campbell Street in George Town in Penang which was a good budget option! Click the Tripadvisor link below to check reviews and find good deals for hotels in George Town:

Have you done a Malaysian cooking class in Penang or elsewhere? If so, whereabouts did you do it and what did you make? Let me know in the comments below!
Pin this for later: