If you're travelling in Peninsular Malaysia then you'll probably fit in a trip to the wonderful George Town in Penang, so here are 9 ways to have a wonderful time while you're here.
*This post may contain affiliate links*
1. Architecture, architecture, architecture
There is so much great architecture to see in George Town, and it really tells the history of the place. The great thing is that most of the buildings and streets in the old town have explanations that tell you all about them.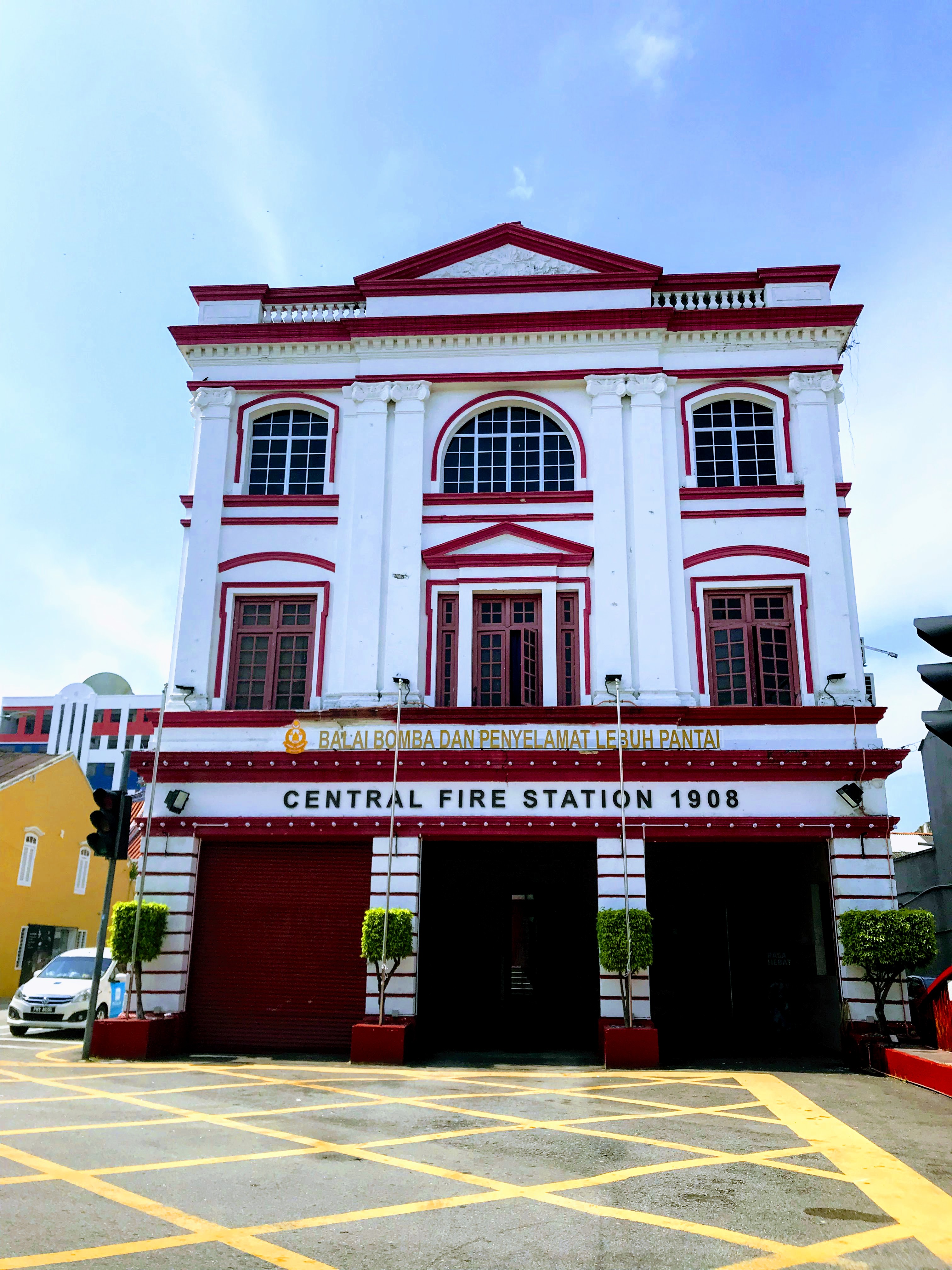 2. Interactive and non-interactive street art
You might have seen George Town's interactive street art on social media and it's great fun to pose with it. Here is a map that shows you where all the artwork is, some of it is also marked on Maps.me.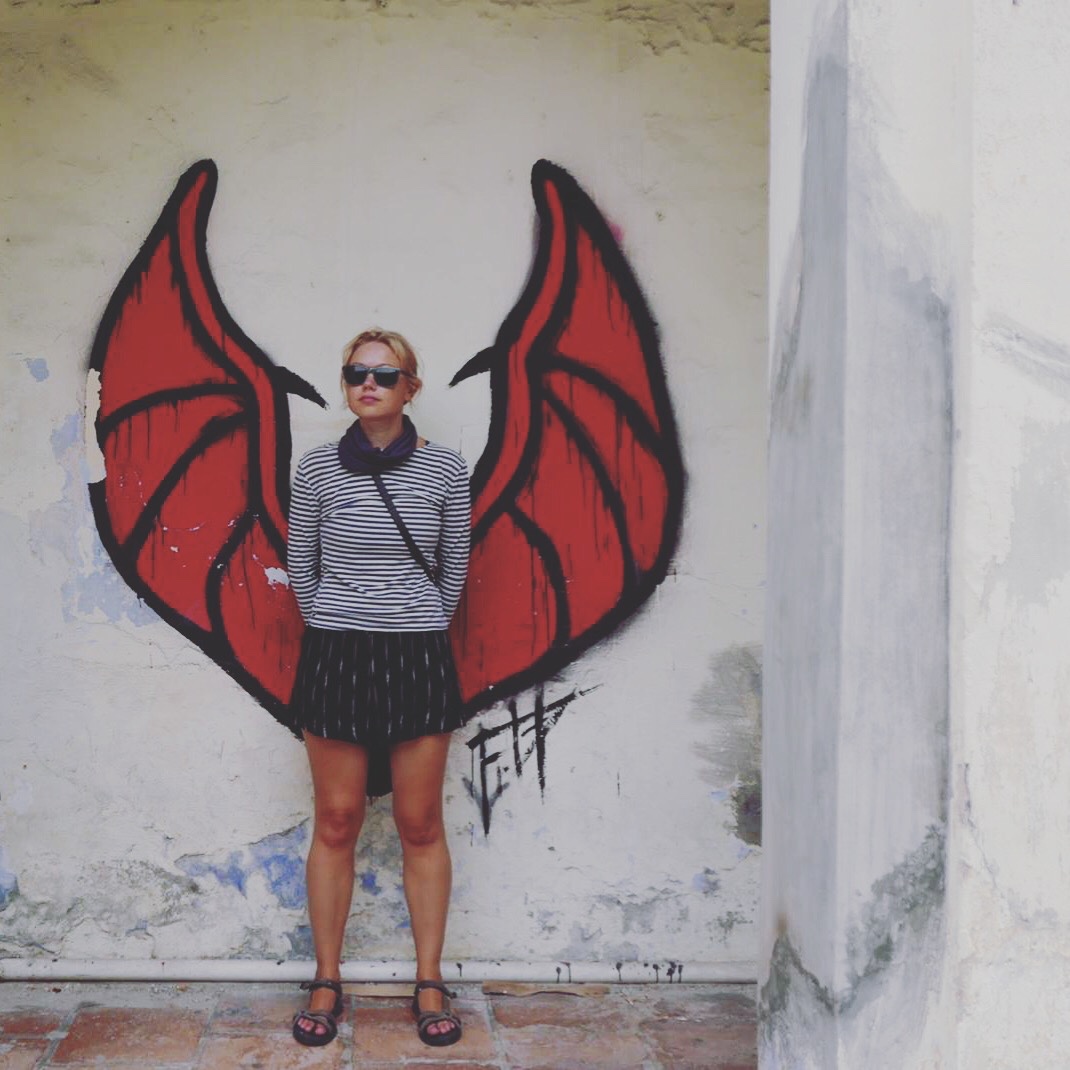 It's not just the interactive artwork that you need to look out for, there is also incredible street art in general – from the beautiful to the political – Penang has it all.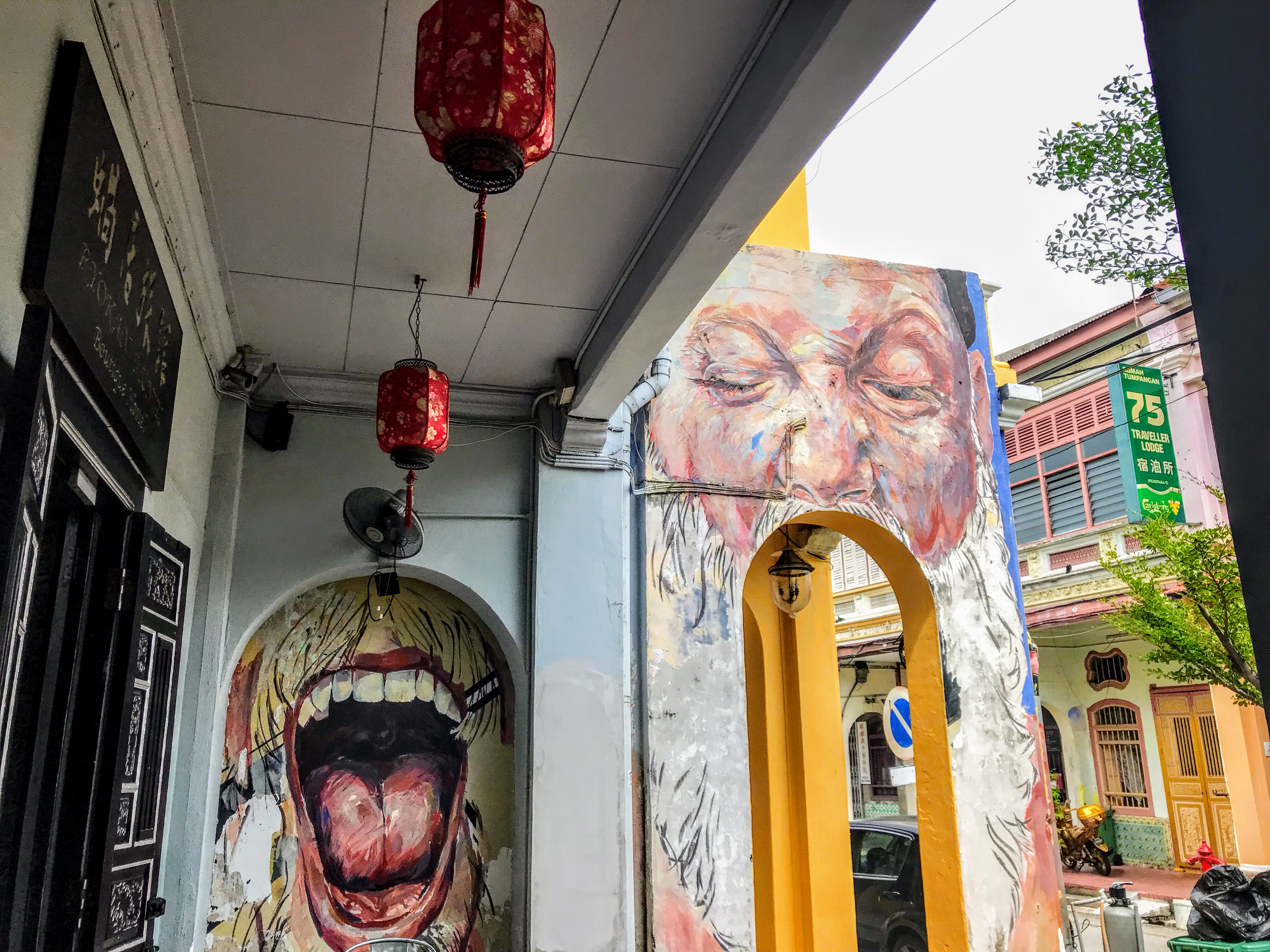 3. Chew Jetty
Penang has several clan jetties, which is where Chinese clans have traditionally lived, and Chew Jetty is one of the biggest ones for tourists to visit. It is a stilt village with a temple and several places to eat and drink, as well as a view of the ocean and the port. You can buy souvenirs here too.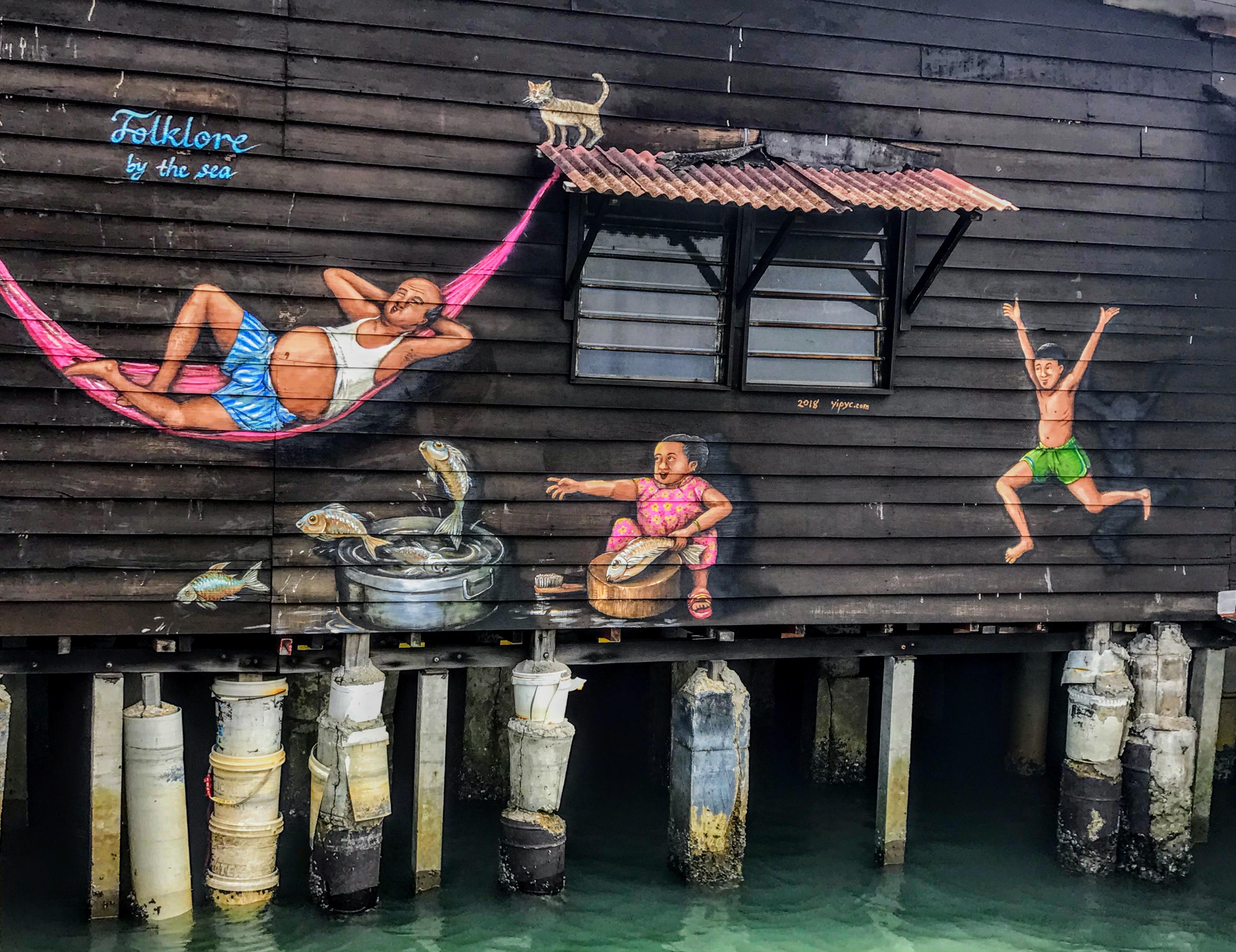 4. Take a Malaysian cooking class
I took a vegetarian cooking class at Nazlina cooking school (non-vegetarian also available) on Campbell Street in George Town.
Nazlina taught us to make vegetable curry, rotis, nasi lemak (coconut rice) with sambal and sweet donuts. I learnt a lot as I love Malaysian food, it costs 200RM for a three-hour session and I really recommend it (not a sponsored mention).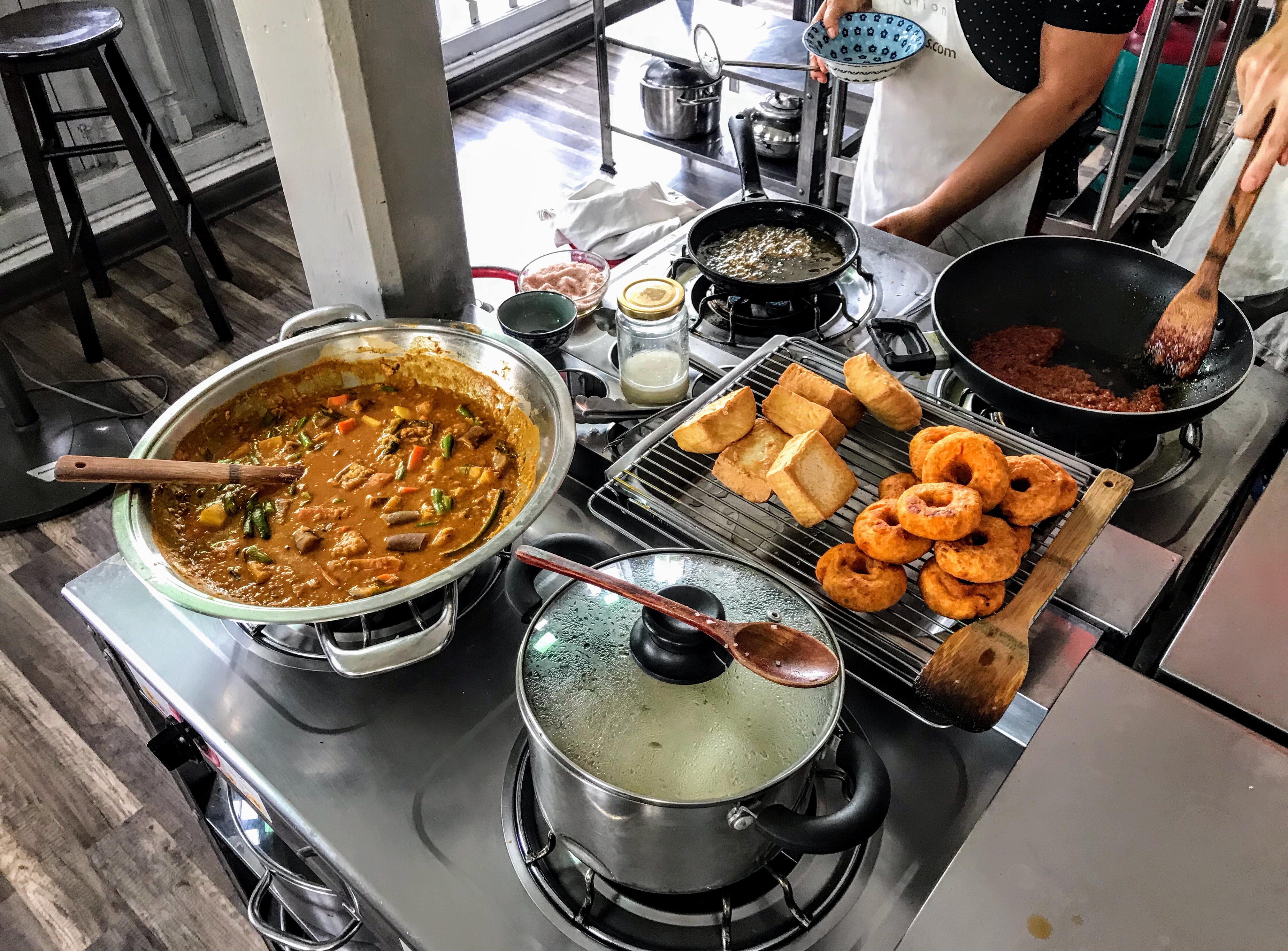 Read more: Taking a vegetarian Malaysian cooking class in George Town, Penang
5. Visit an offbeat museum
There are so many offbeat museums in George Town, that you'll be spoilt for choice as to which one to pick. Some of the most popular ones are the Wonderfood Museum, the 3D Trick Art Museum, Upside Down Museum, Ghost Museum, Glow in the Dark Museum and the Tunnel Museum.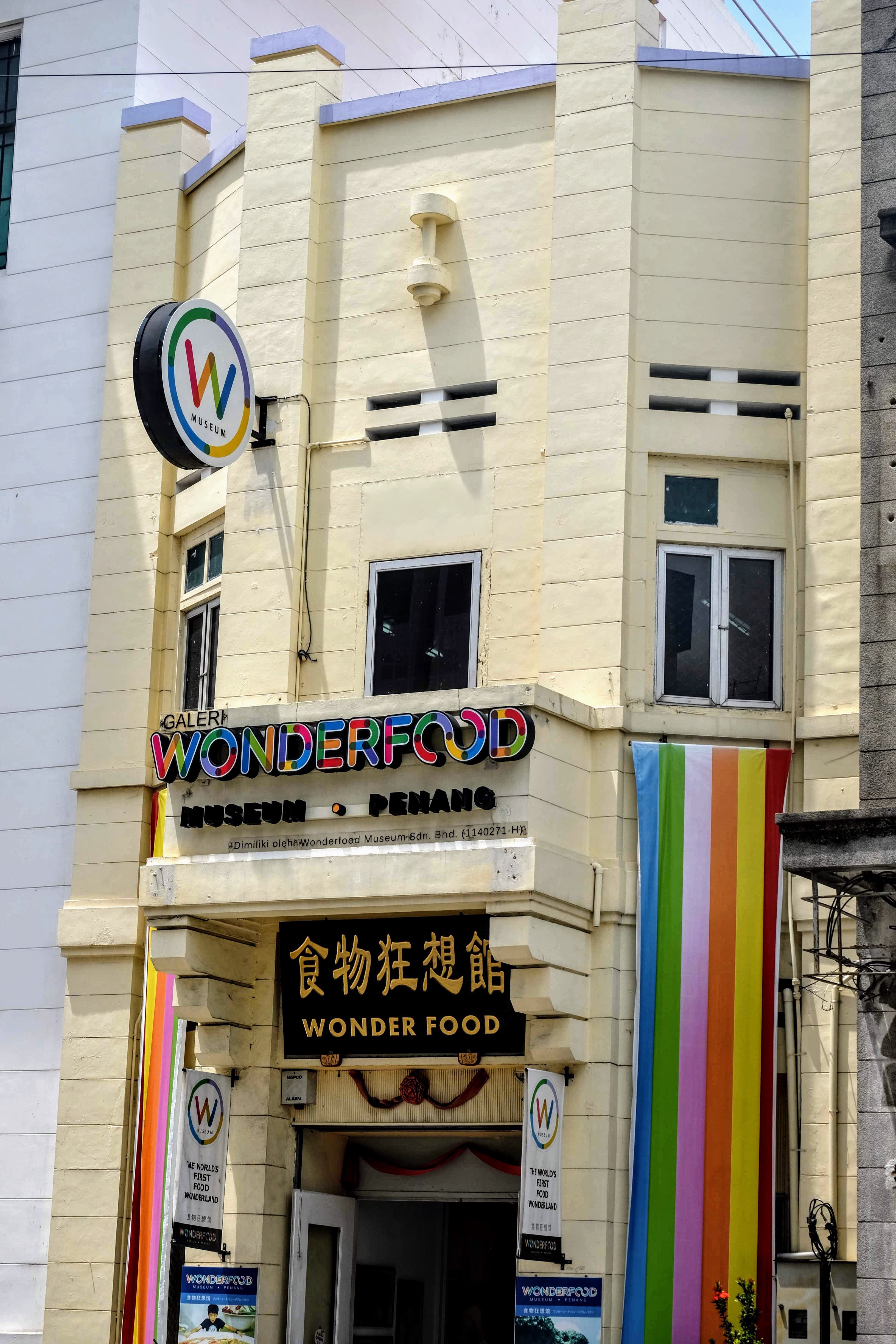 6. Tour Pinang Peranakan Mansion
The Pinang Peranakan Mansion is a recreation of a 19th century Baba home that displays Peranakan culture in all its glory. There are over 1,000 incredible antiques, textiles and crafts to see in this heritage mansion but you have to visit on a tour. It is open every day and costs 20RM to visit.
7. Visit the Blue Mansion from Crazy Rich Asians
If you loved the film Crazy Rich Asians as much as I did, then you'll be stoked to visit one of the locations in George Town. The Cheong Fatt Tze Mansion or Blue Mansion is a famous hotel that they filmed a scene in, but you also have to visit on a tour. It costs 18RM and there are English tours at 11am, 2pm and 3.30pm on Monday to Friday.
On the weekends, tours are at 11am and 12pm in English and 12pm and 3.30pm in Chinese. If you miss the English tour, you can join the Chinese one as there are posters with English explanations inside.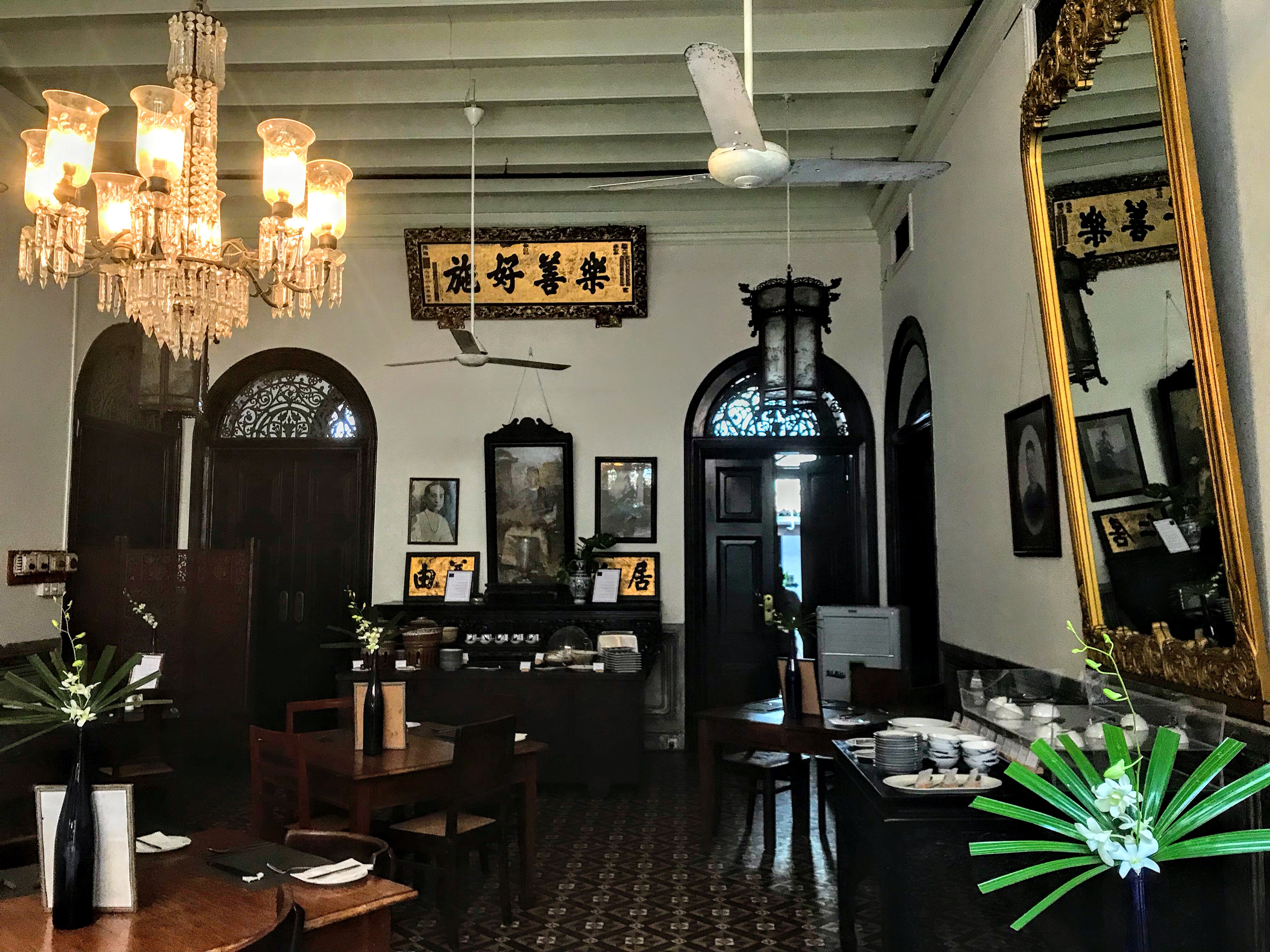 8. Cafe hopping and street food
Penang is famous for its delicious food, and rightly so, because there are some really incredible places to eat here.
Check out Tripsavvy's guide to where to eat in George Town.
Not only does George Town have lovely restaurants and street food, it also has excellent cafe culture so it's a great place to grab an artisan coffee.
Best places to drink coffee in George Town, Penang
Read: 11 incredible street food desserts to try in Malaysia
9. Take in the view
A great way to visit off your trip to George Town is by taking in the view at either Penang Hill or from Kek Lok Si Temple.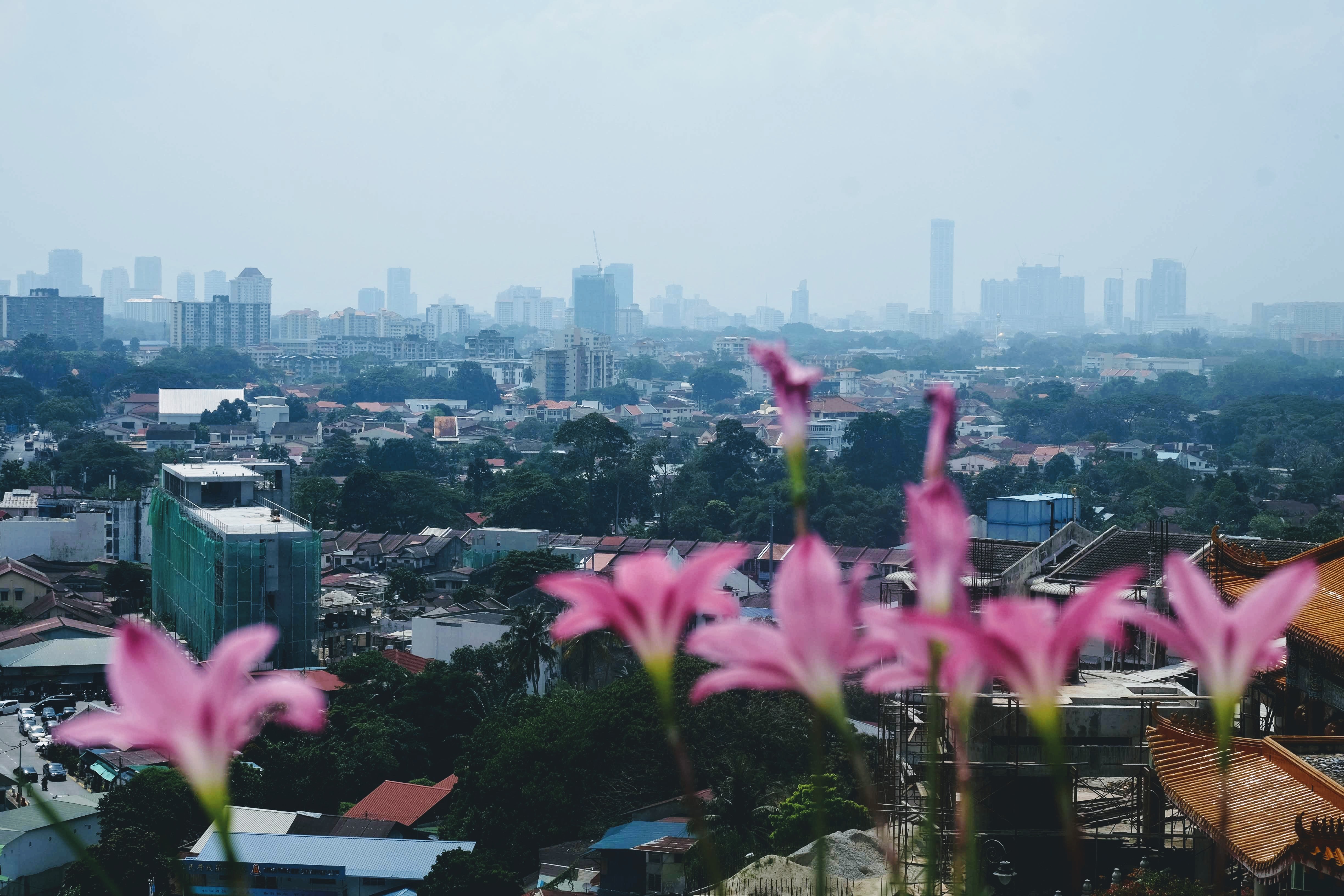 We hired a moped for 30RM to explore Penang, so we drove to the Kek Lok Si Temple which was only 2RM to enter the pagoda for the largest Buddhist temple in Southeast Asia. You can also take a lift to reach the Goddess of Mercy statue if you don't mind queuing.
I recommend going there you get a cultural experience as well as the awesome view without the crowds of Penang Hill. There's also a massive pool full of turtles in the water and tortoises on the land.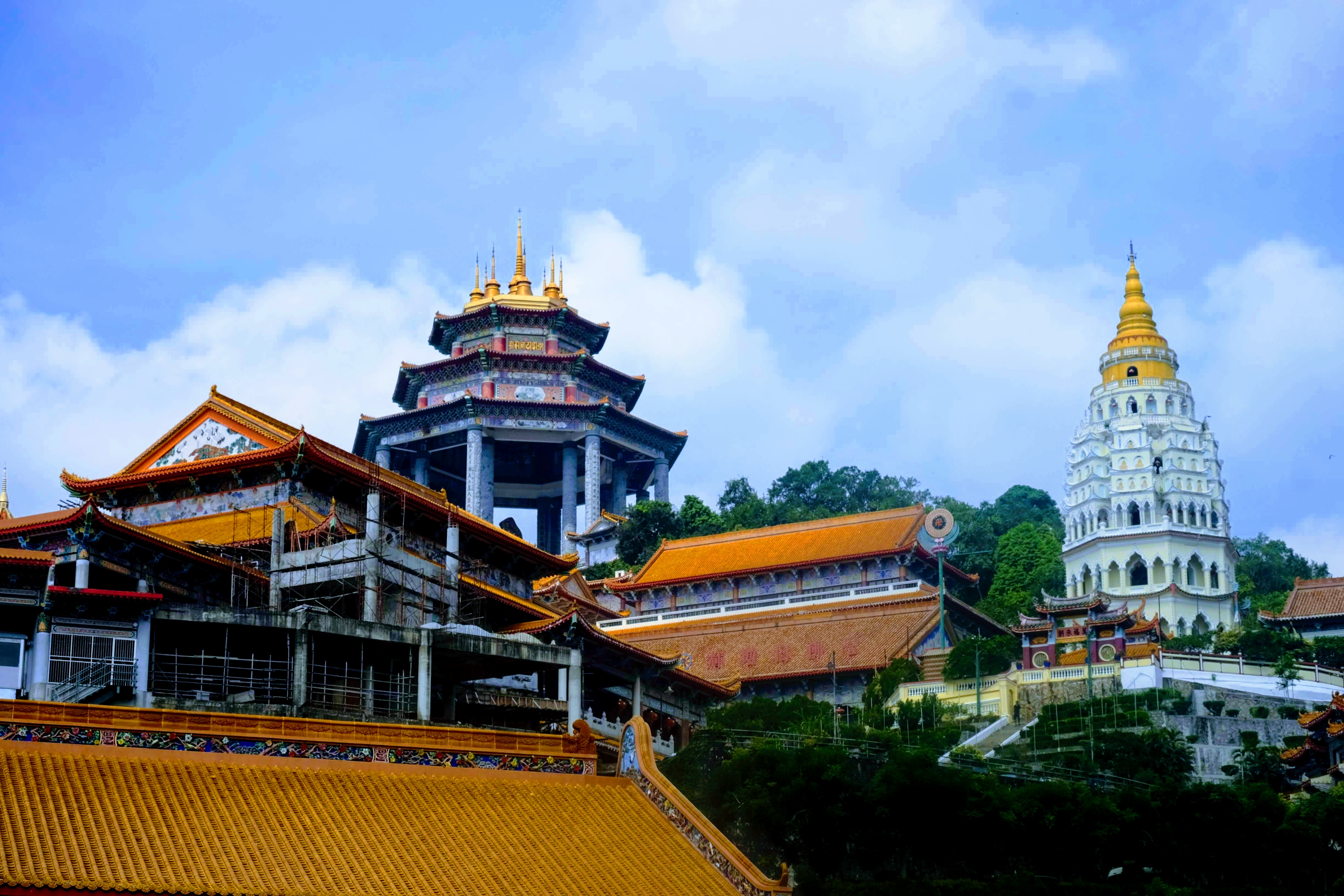 George Town is so atmospheric with so many fascinating things to do in a compact area that it's impossible not to love it! I hope that you love it as much as we did.
Have you been to George Town and what did you do while you were there? Share your stories in the comments below!
Check the reviews here:
Pin this for later: