Sale Water Park is a great place for urban birdwatching in Manchester and as it's in my local area I've been photographing birds and logging my sightings here during lockdown.
The park used to be a gravel pit which was flooded after the gravel was taken to build the M60 in the 1970s, now its a haven for wildlife and some welcome green lungs in the city. It is now made up of meadows, streams, woodlands, reedbeds and of course, the lake.
Here are some of the beautiful birds that I've seen here, as well as the different habitats they live in.
Sale Ees
The woods and meadows on the approach to the park from behind Jackson's Boat pub and along the Barrow Brook are a great place to see herons.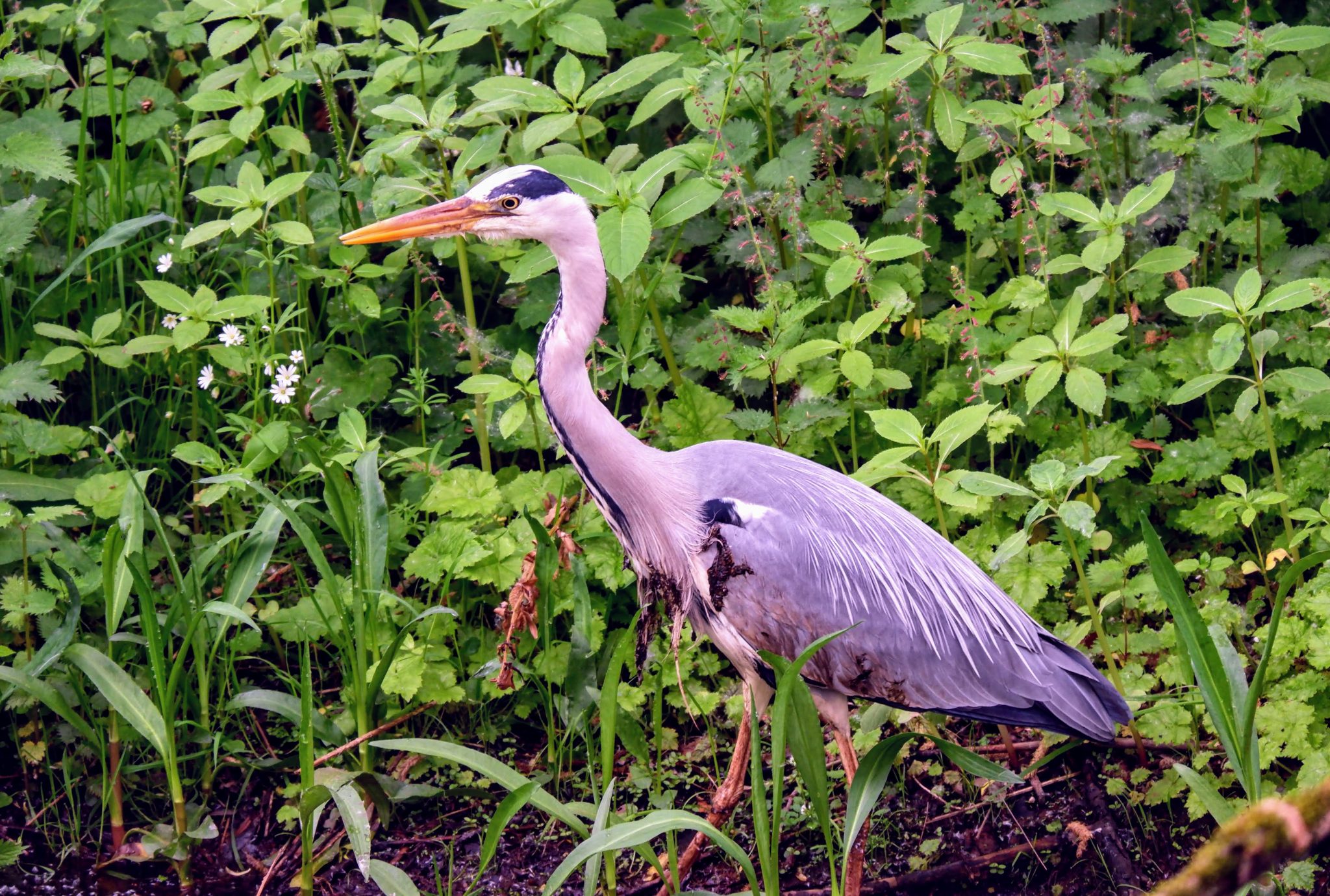 Woodlands
The woodlands along the ees and around the water park are home to a plethora of birds.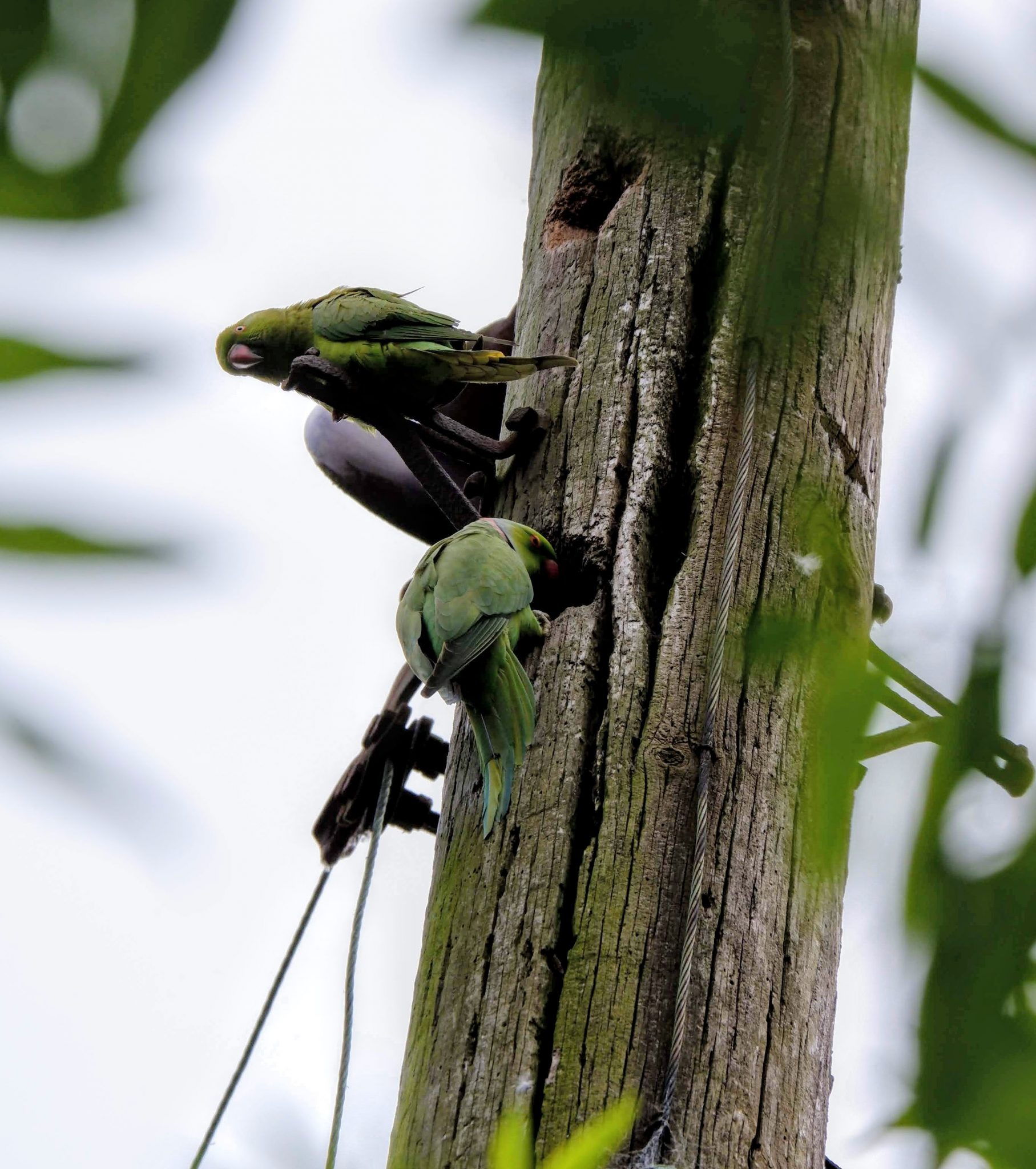 The parakeets nest in the woodlands and you'll certainly hear them before you see them. They're so green that they actually blend in really well with the trees.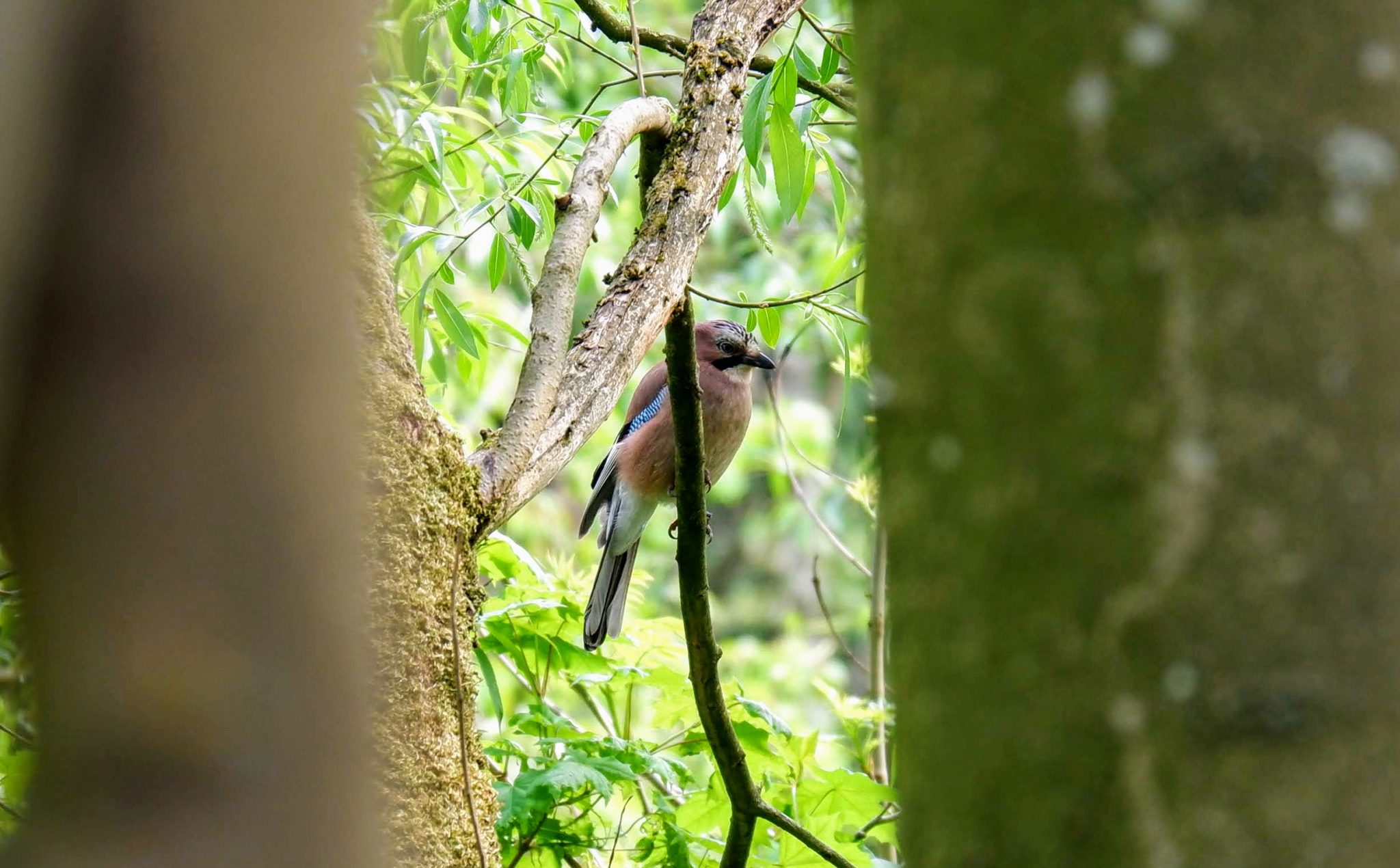 Other large birds like the Eurasian jay, blackbirds, crows and woodpigeons make their homes here too.
Smaller garden birds like the robin, bullfinch, blue tit, coal tit, great tit and goldfinches also feed and nest in the trees.
Lake
The lake is a great place to watch waterbirds especially when springtime comes along and no boats on the lake,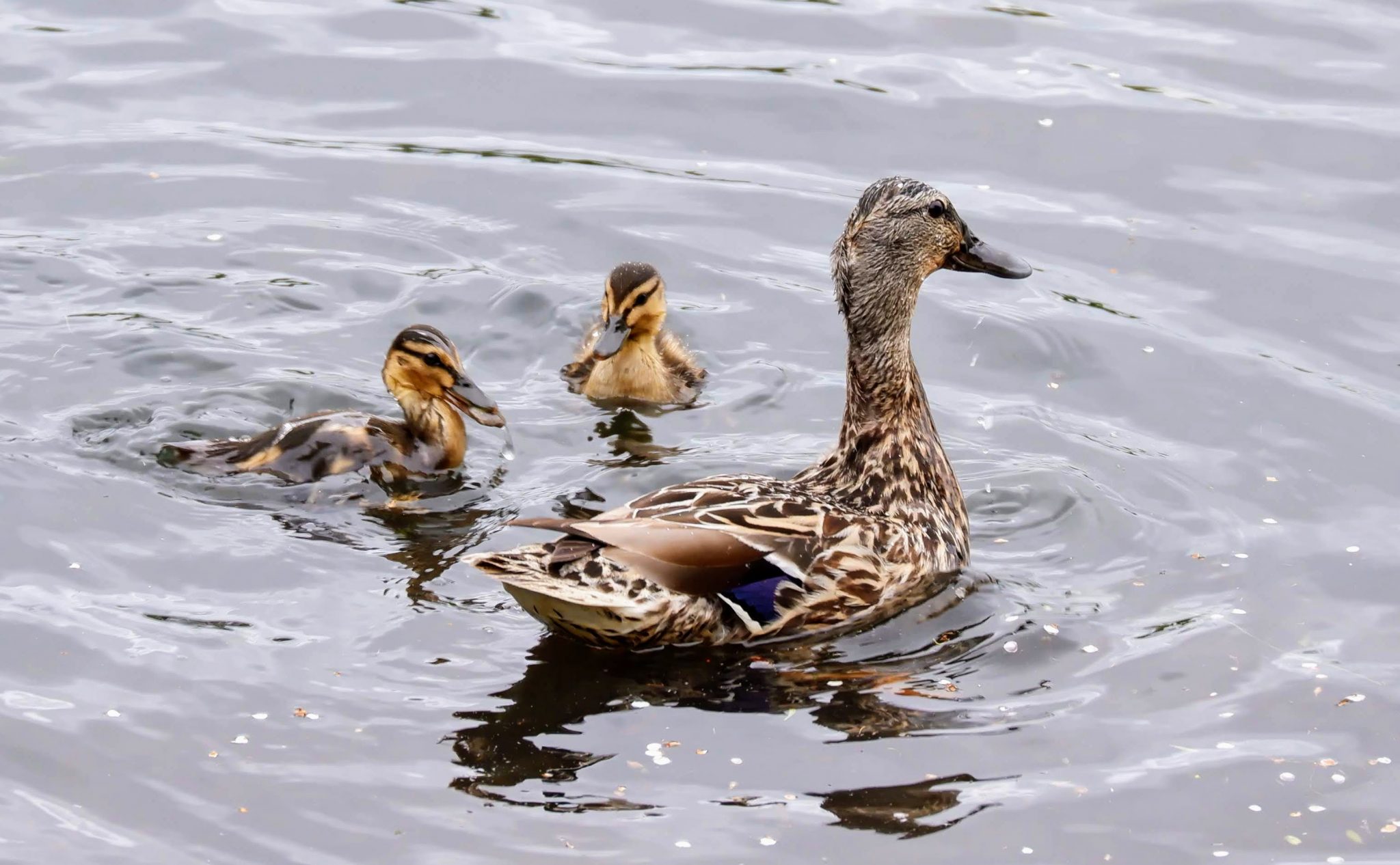 There are usually a few mallards with their ducklings here as well as on the River Mersey.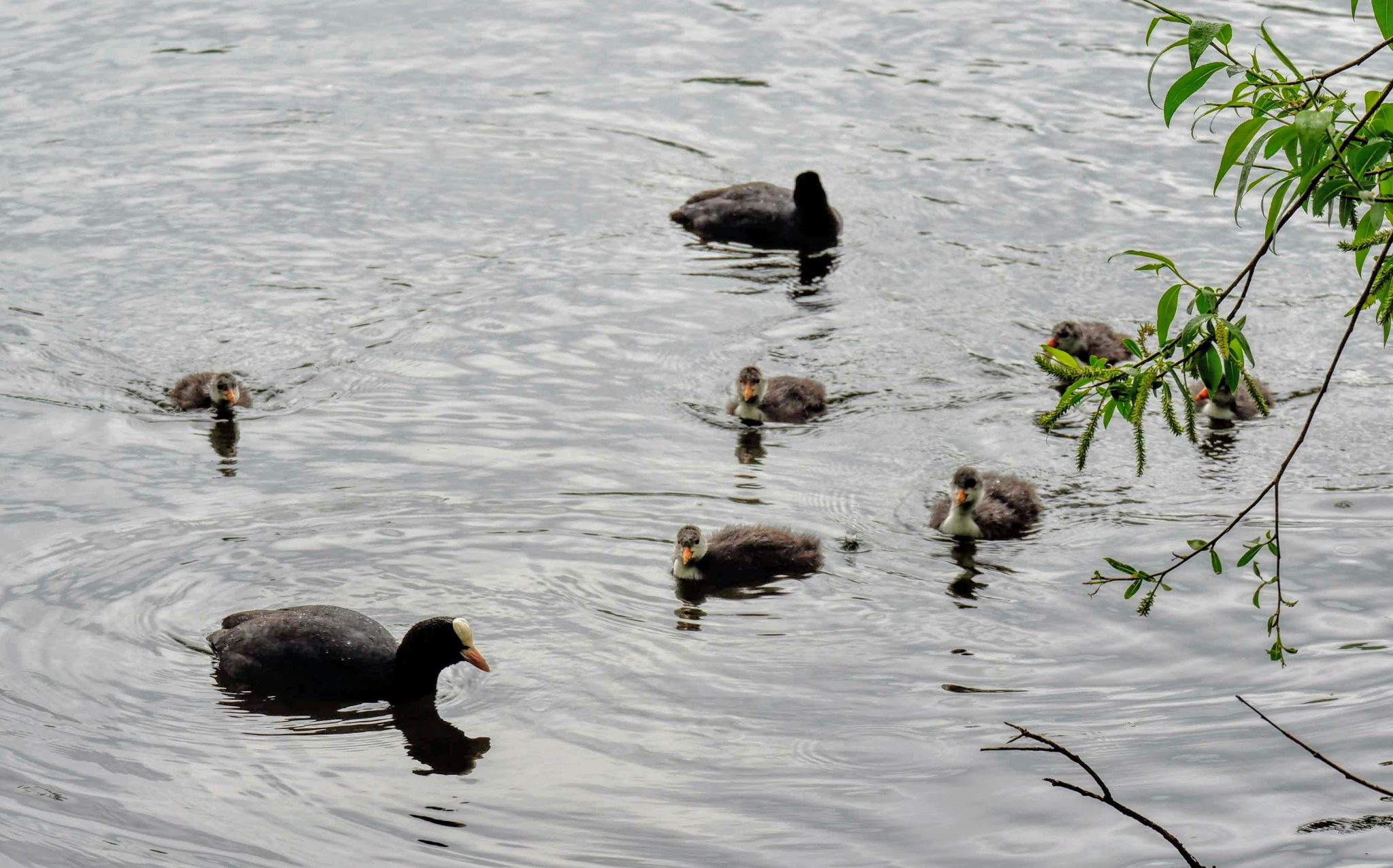 Coots have started raising broods in the reed beds before venturing out in the lake with them.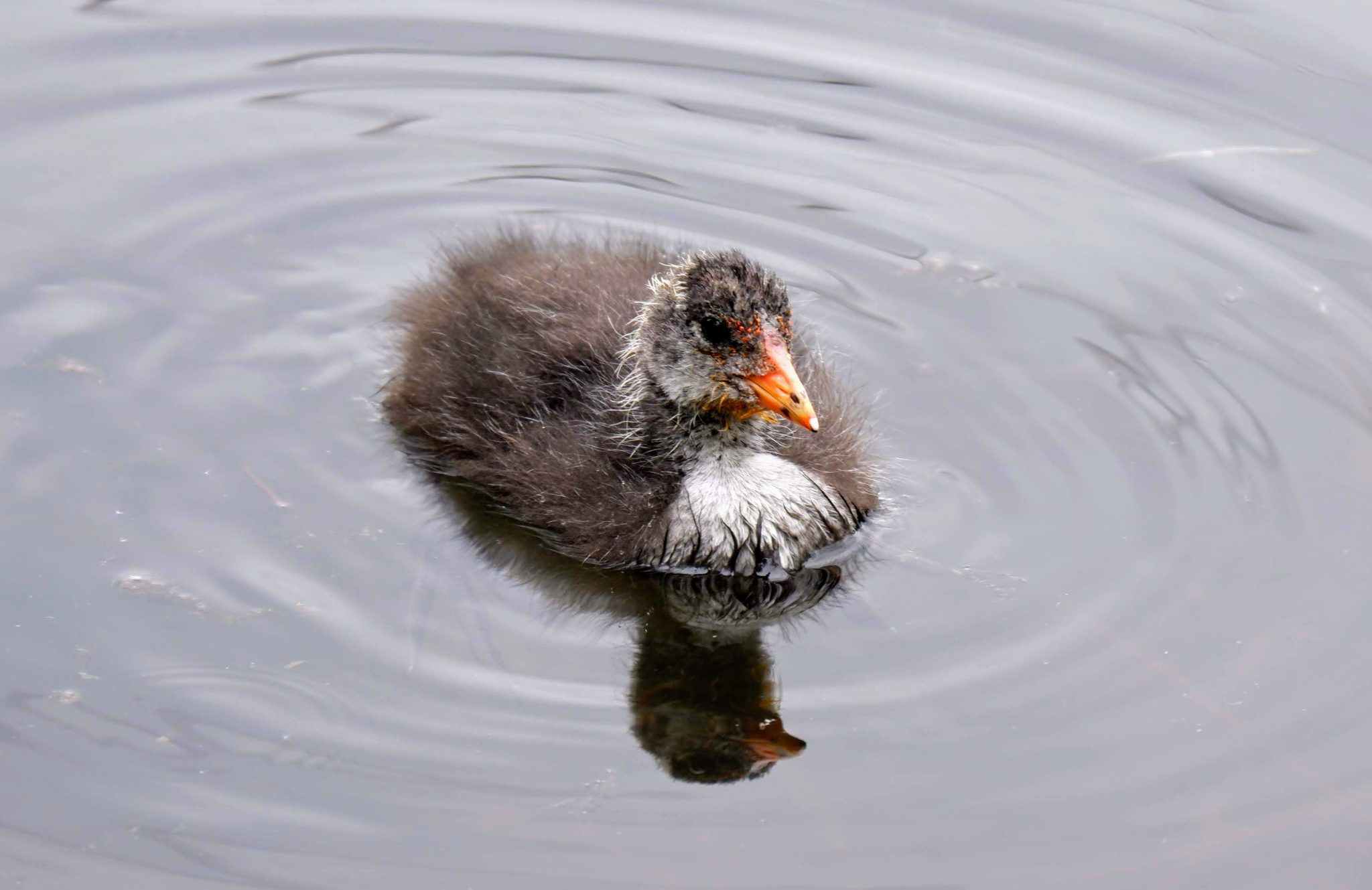 There are also moorhens in the lake, but I haven't seen any with chicks yet.
There are a few pairs of the magnificent great crested grebe living on the lake.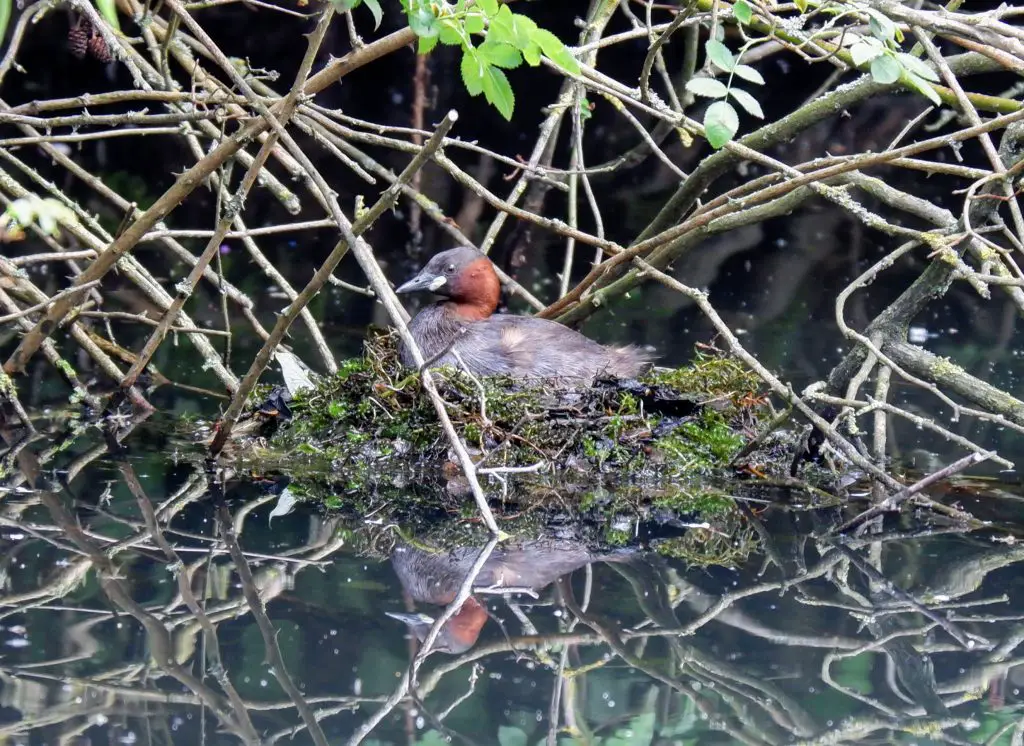 The smaller little grebe is shyer but can still be seen on the lake as well as on Broad Ees Dole (where the concrete bird hide faces). I saw this beautiful bird nesting but sadly it was sadly flooded.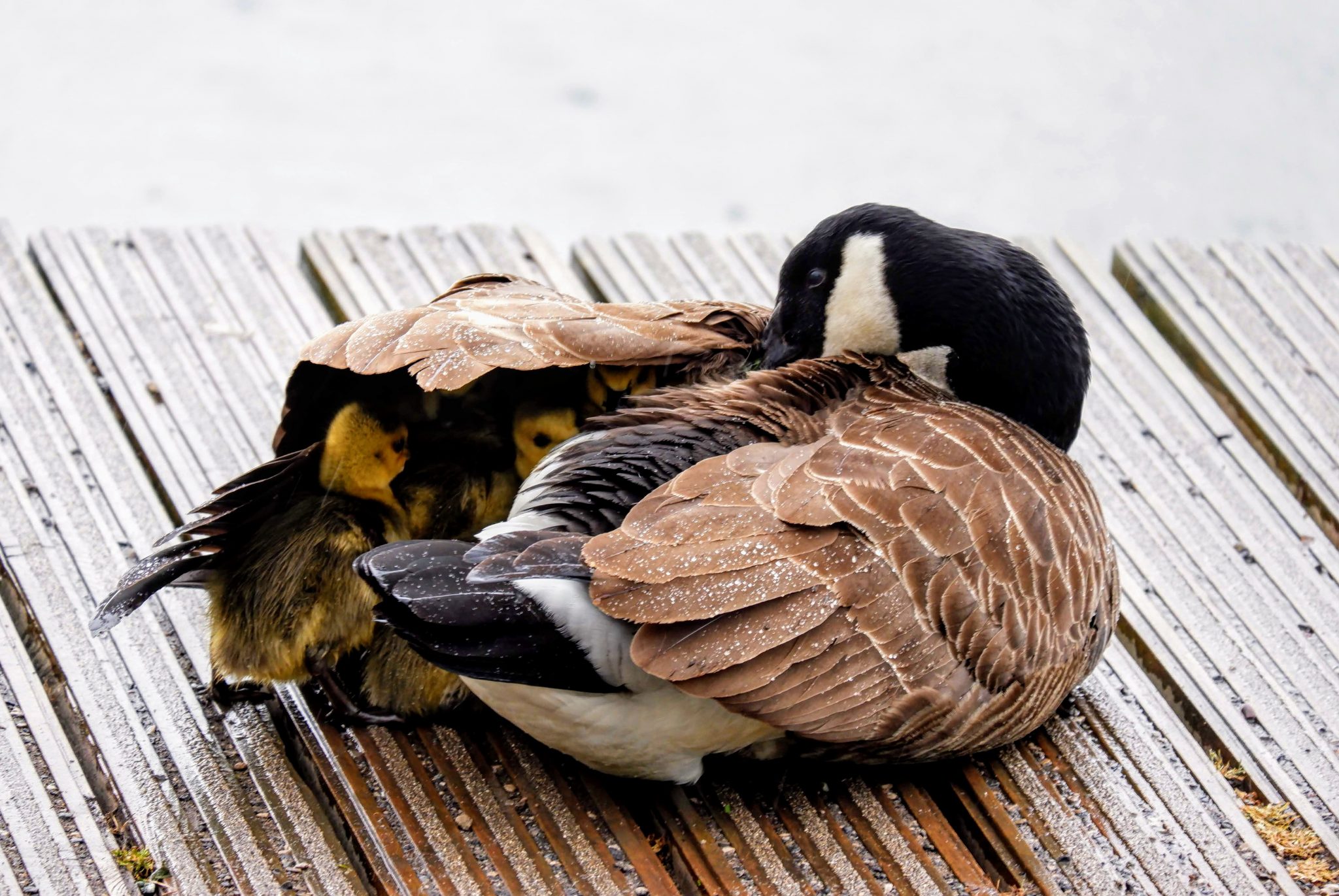 Canada geese breed on the lake and hang out with their goslings near the car park. You can see birds like woodpigeon and crows on the car park and jetty too,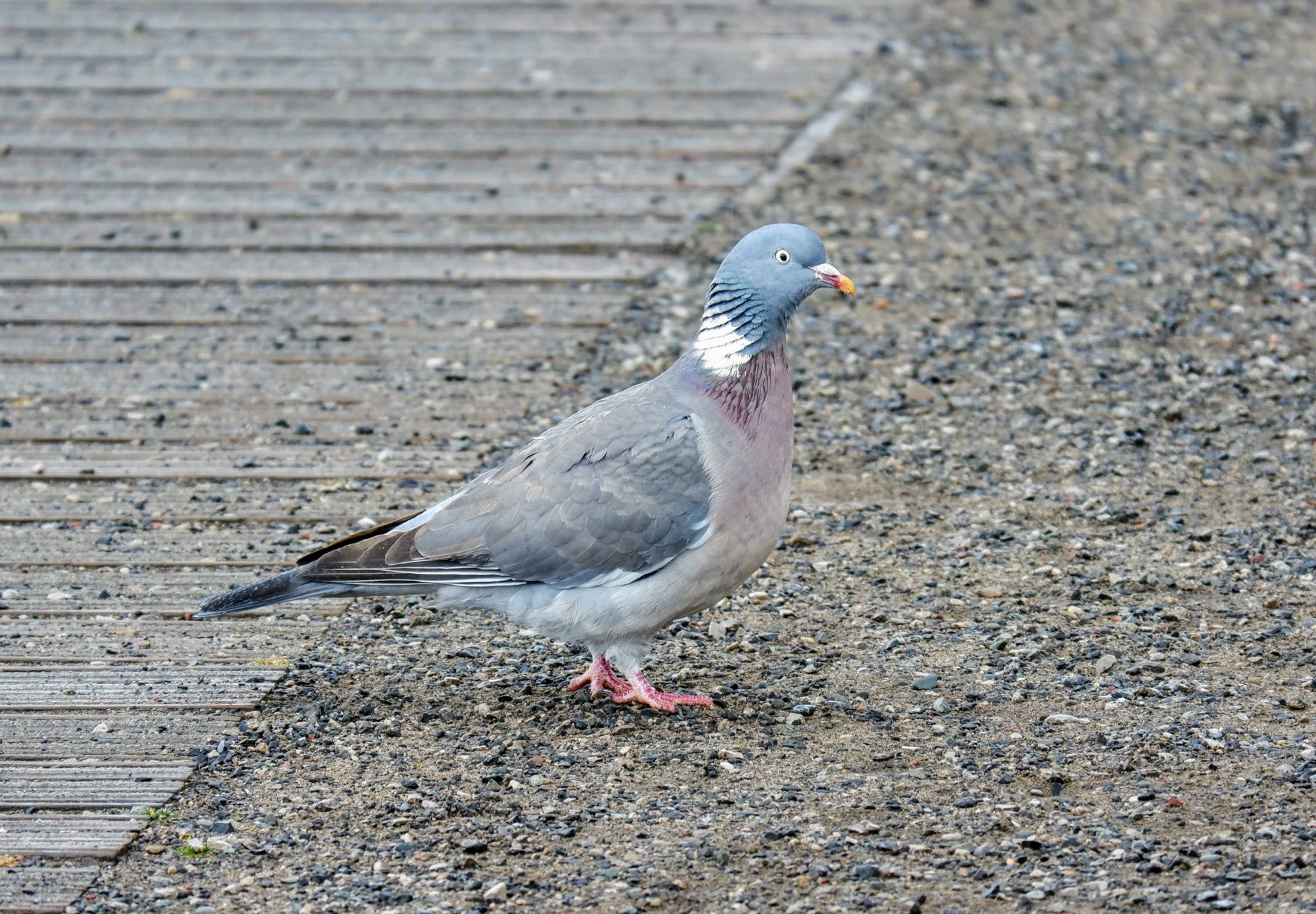 Electricity pylon
Like true urban birds, there are cormorants that feed in the lake and roost on the pylons.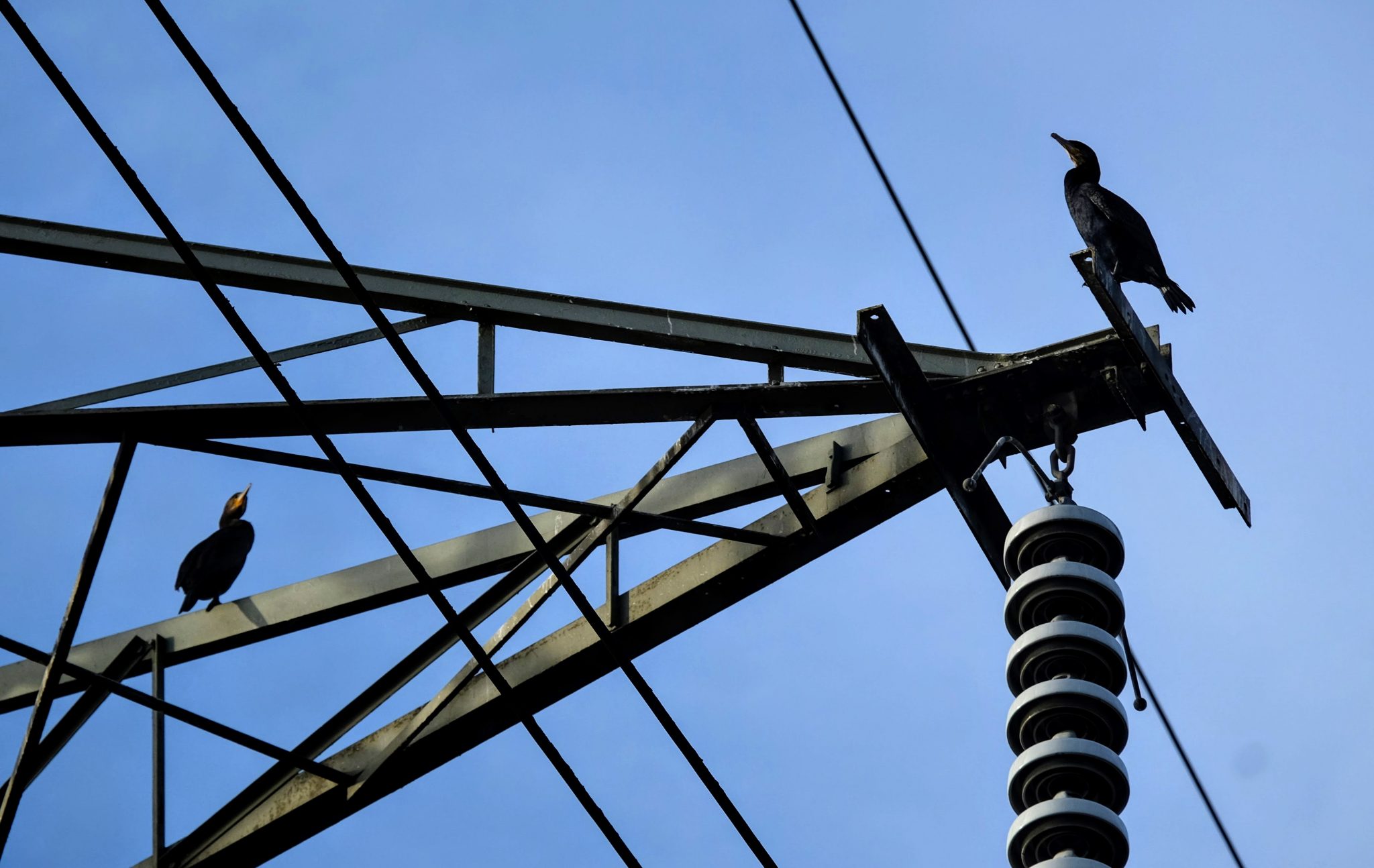 Reed beds
There aren't many reed beds near the lake, but the ones that are there are well-used by birds.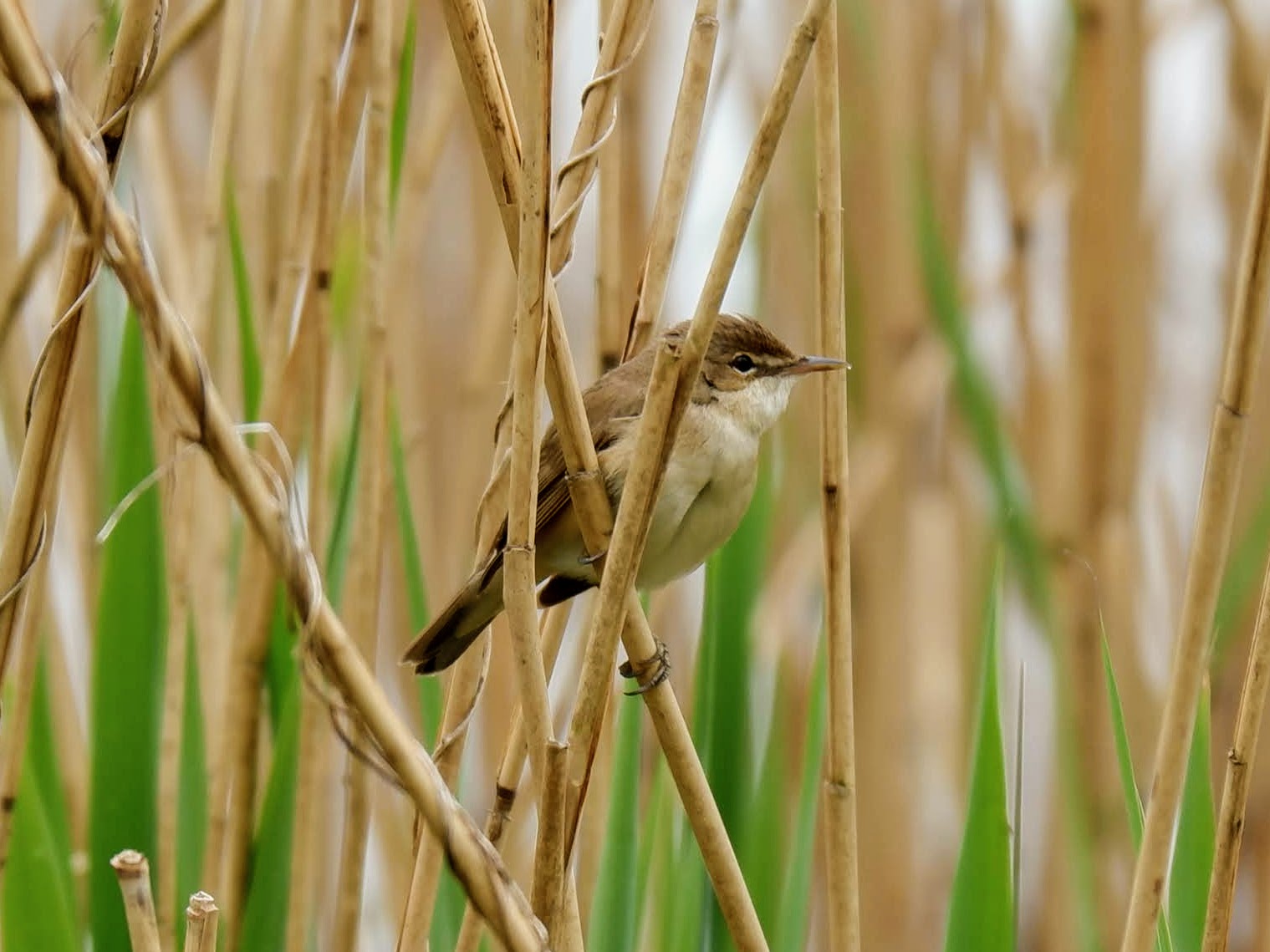 Look out for reed warblers that you'll hear before you see them. There are also reed buntings, wrens and other small birds who like to hide or feed in the reeds.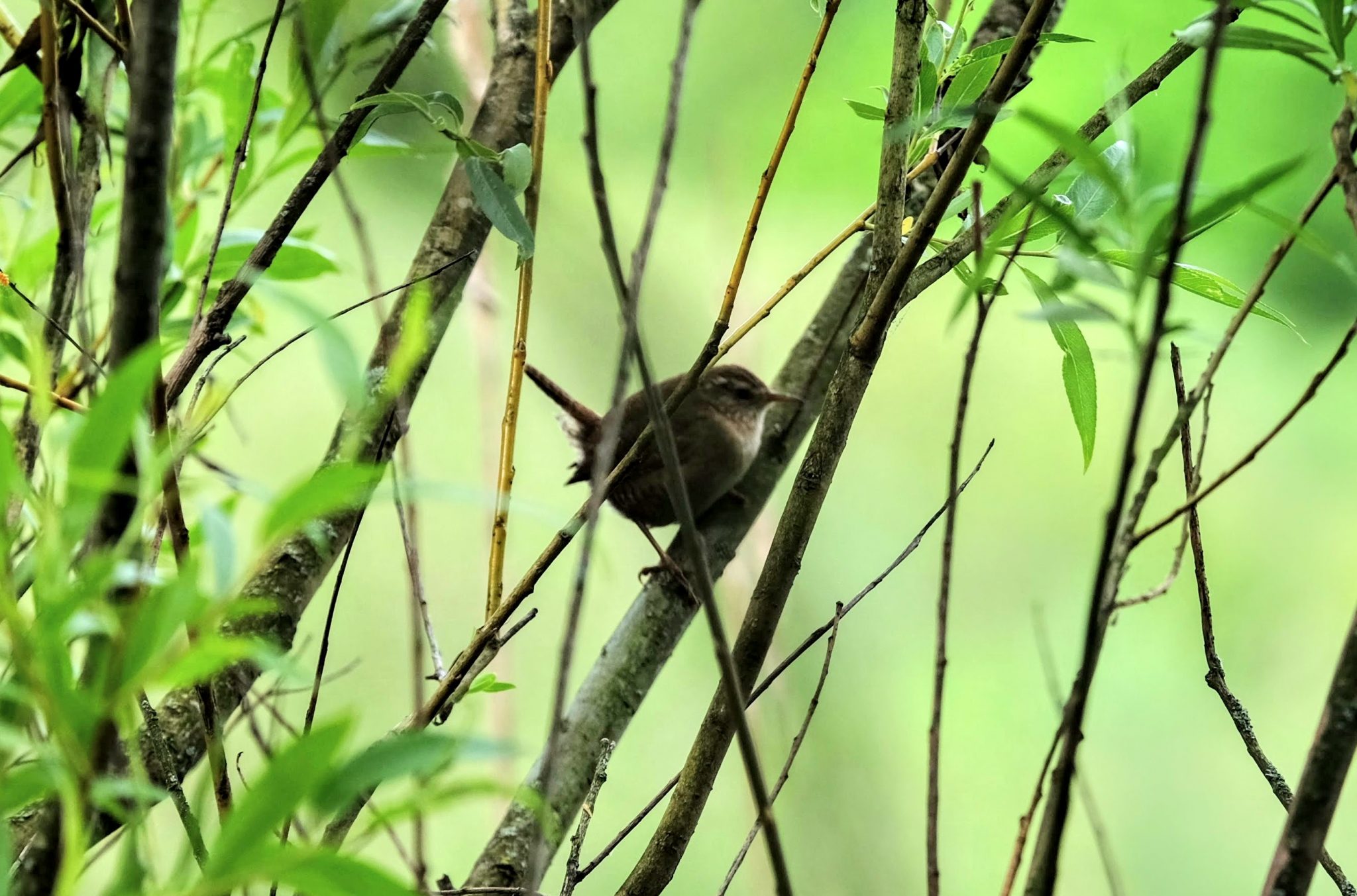 Sale Water Park and Ees are home to many birds and this is not an exhaustive list! There are sightings recorded on the Manchester Birding Forum on a regular basis to keep up-to-date depending on the season. There is plenty of other wildlife like foxes, weasels, dragonflies and various species of butterflies too.
Full list of birds I've seen:
Blackbird
Blackcap
Blue tit
Bullfinch
Canada goose
Carrion crow
Coal tit
Coot
Cormorants
Great crested grebe
Great spotted woodpecker
Great tit
Grey heron
House sparrow
Jay
Little grebe
Long-tailed tit
Magpie
Mallard duck
Moorhen
Mute swan
Reed bunting
Reed warbler
Ring-necked parakeets
Robin
Snipe
Tufted duck
Willow tit
Wren
If you're wildlife watching in your local area with little ones then download my Birdy Bingo card game to see how many points you can score!
Read more: Urban birdwatching at Southern Cemetery in Manchester
What birds have you spotted in Sale Water Park and Ees? Share your sightings in the comments below!
Pin this for later: