Many people come to Southeast Asia to pretty much everywhere surrounding Brunei, such as Malaysia and Indonesia but not Brunei itself.
Brunei is Asia's fourth smallest country and it is arguably on Asia's finest island (I'm a BIG fan of Borneo) so its worth popping into for a stamp.
We weren't going to come here due to the anti-LGBT stoning laws, so when they announced that they weren't going to be enforced, we put Brunei back on our itinerary.
If you want a trip to a non-touristy place with friendly people then its worth adding a foray to Bandar Seri Begawan to your itinerary, you might even see a proboscis monkey.
This post may contain affiliate links
This is my quick, dirty and honest guide to visiting Brunei as well as the ethical issues to consider. This is my Brunei survival guide to getting your visa, accommodation, food, transport, sights and everything else that you need to know before you go.
Current events:
Brunei is very rich from oil money and the Sultan of Brunei, Hassanal Bolkiah, has absolute power as a monarch, something that is usual in these times when democracy is desirable. There is no free press and it attracts worldwide controversy over its conservative laws and use of its finances. Read the BBC Country Profile to find out more.
Visa:
Brunei has a similar visa policy to Malaysia, in that many nationalities just fill in a form and you get 90 days on arrival. It's one of the easier Southeast Asia visas to get as its also free. However, check the visa policy before you go as some nationalities get less than 90 days or need to apply in advance.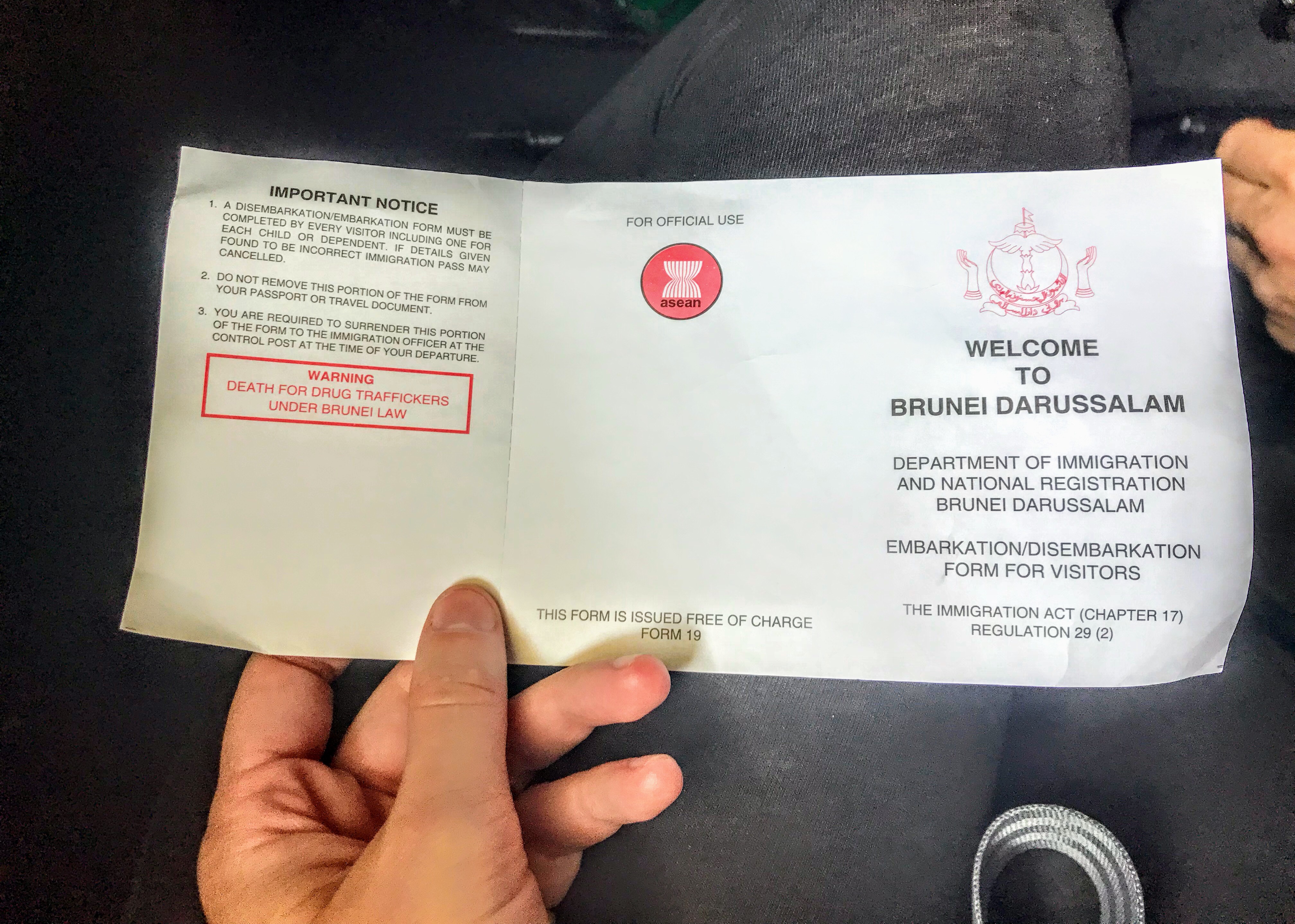 Getting here:
You can get here overland from either side of Malaysian Borneo, from Miri or from Kota Kinabulu by bus and I came from KK which involved 4 border crossings. I recommend travelling overland as buses are quite good in Malaysia and its a more carbon-friendly method of travel than plane or private car.
To go by bus from Kota Kinabulu, there is only one bus per day from K.K. to Brunei, and it goes at 8 am from the K.K. Sentral bus terminal, opposite Plaza Wawasan. To get there from the centre of K.K. costs about 5RM in a Grab taxi.
You can get the tickets there, but it's easier to book them online as it leaves early and you're supposed to be there 30 minutes before. Tickets cost 50RM one way and you can book them on Easybook for a small fee (not a sponsored link – the Sipitang Express bus website is pretty bad).
If you go by boat you go from the jetty in K.K. to Labuan island, get stamped out of Malaysia, change to another boat for Muara and then get stamped into Brunei on arrival. You then get a bus from Muara to Bandar Seri Begawan, followed by a taxi to your accommodation.
Read more: Getting from Kota Kinabalu to Bandar Seri Begawan in Brunei by bus
Transport:
Brunei is very small so you can easily walk or take a minibus, but you may need to get someone to explain the routes to you! The buses are very cheap though and distances are quite short once you're in Brunei. It's difficult to find taxis unless you're at the airport, so download the Dart taxi app to get them.
Read: 9 best apps for travelling Southeast Asia on a budget
Accommodation:
Bandar Seri Begawan isn't great for budget accommodation and for convenience we stayed at The Brunei Hotel in the of centre of town. This was more than we would normally pay but it was nice and not too expensive. To save money you can stay out of town or at an AirBnB.
Check the reviews on Tripadvisor as you'll want to stay somewhere decent that can help you to navigate your time in Brunei:
Food:
If you're on a budget, you can get food and snacks from the minimarts or shopping mall food courts and if you want to spend more then there are several fast food joints as well as a few coffee shops and bakeries. Across the river is the Kianggeh Market where you can pick up local fruit and vegetables.
BSB's main night market is the Gadong Night Market which is out of town but some hotels offer lifts there, or you could get a bus or taxi. It's a very authentic market as it's not set up for tourists.
Sights:
There aren't too many sights in BSB, but I recommend heading to the Omar Ali Saifuddien Mosque and going on a walking tour from there. You can explore the Royal Regalia Museum (you have to wear slippers as its owned by the Sultan), the post office, the Brunei History Centre as well as other government buildings on the heritage trail.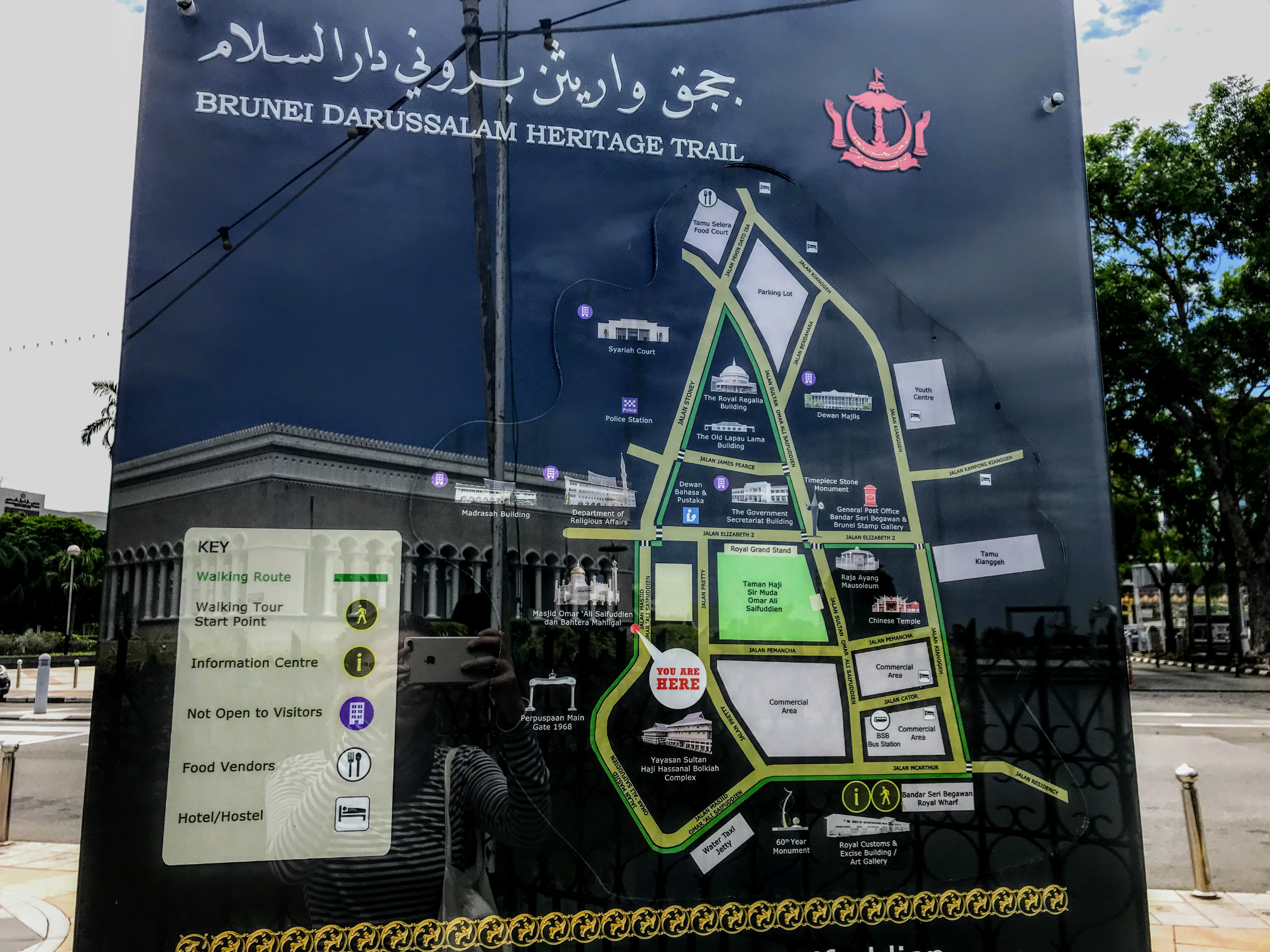 If you want to go out of the centre, there are other mosques to go and explore.
Read: The 10 Most Beautiful Mosques in Brunei
Across the water from the mosque, you can see Kampong Ayer which is the floating village. Boatspeople will offer to take you on a tour and you can explore the floating village or see proboscis monkeys at Taman Persiaran Damuan Park further up the river. Always barter.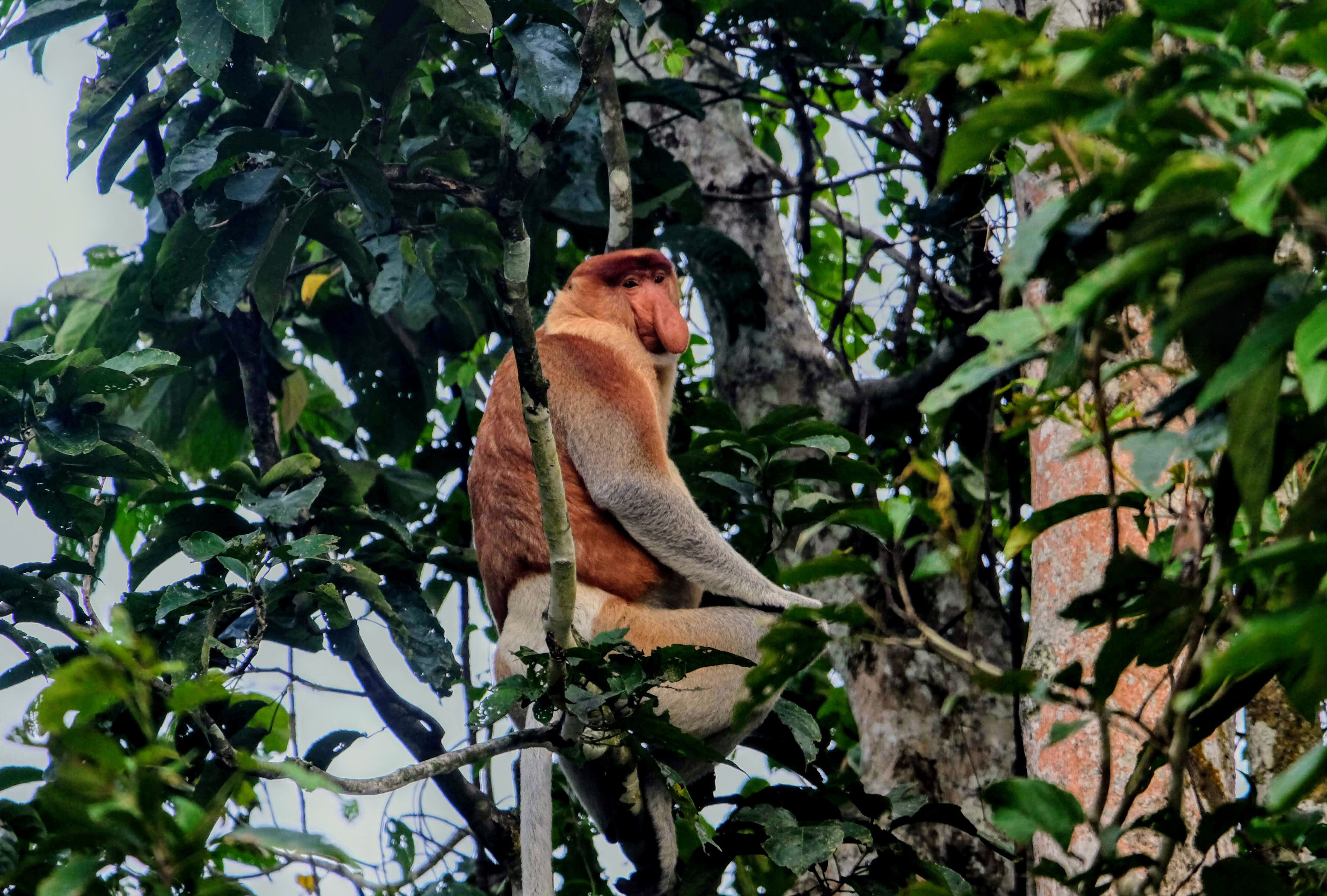 Further afield:
There's not many places that are further afield in Brunei, but Ulu Temburong National Park is a piece of unspoilt rainforest that you can go to and there is now a burgeoning diving scene off the coast, guaranteed to be less busy than Malaysia!
Need to know:
If you're a woman, it's advisable to cover up shoulders, chest and legs. I know it's a pain but it does make it easier and I did. In Malaysia, people are more tolerant about clothing but Brunei is much more staunchly conservative.
Brunei is constitutionally Muslim, so alcohol cannot be bought or consumed here.
Brunei is a meat-loving country so its a bit more difficult to get a vegetarian meal here than the rest of Southeast Asia, you may need to be persistent!
Budget tips:
Eat at supermarkets or markets.
Stay at an Airbnb or out of town to save on accommodation.
Take local buses to get around.
Enjoy free sights like mosques and museums.
Brunei is an incredibly friendly country as it's one of the smallest in Southeast Asia. What it lacks in official sights, it makes up for in nice people so it's worth a day and night trip.
Have you been to Bandar Seri Begawan in Brunei? How did you find it as a tourist? Let me know in the comments below!
Pin this for later: