One accessory that is guaranteed to lift an outfit is a beautiful set of earrings. Not only do they make a great present to yourself, but they're also a wonderful gift for someone else. The small size means that they're easy to post and there are so many brilliant local businesses making them.
Some materials for our jewellery are mined abroad in terrible conditions but now many crafters are making pieces from upcycled materials. Buying from Etsy is a great opportunity to shop ethical and small to find yourself eco-friendly jewellery that nobody else has seen yet. It's also a great way to support businesses while being kind to the environment.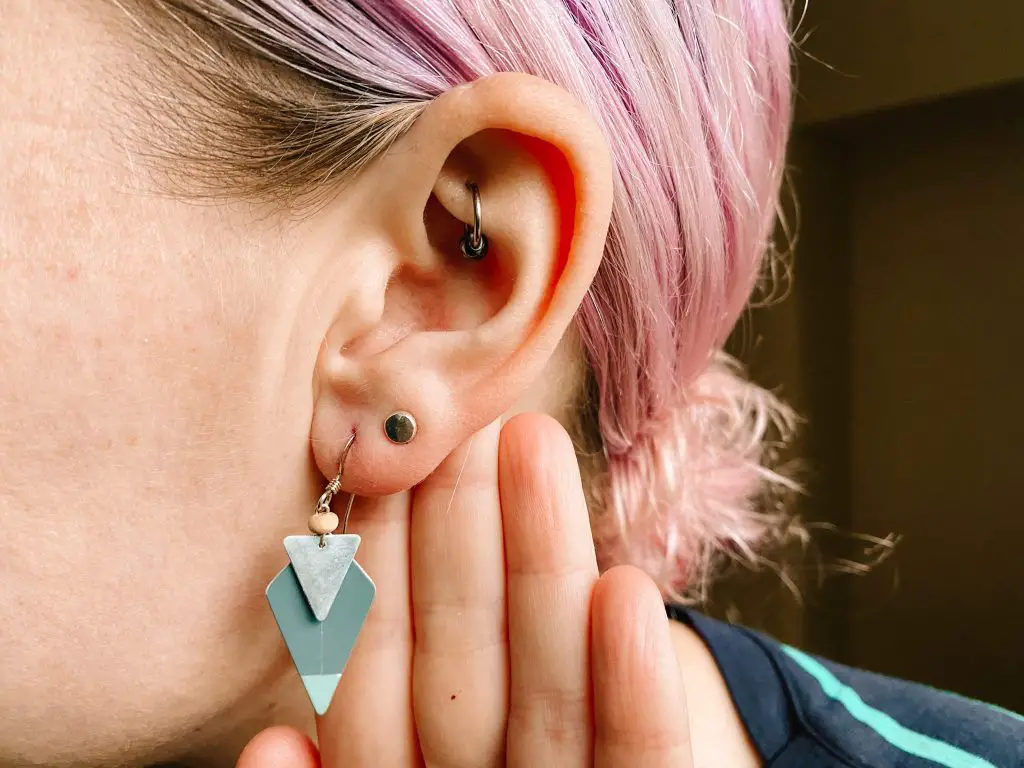 This post contains affiliate links
These Pikachu earrings are carved from wood so they are plastic-free! They are super cute and made to order so each Pokemon pair are unique to their owner.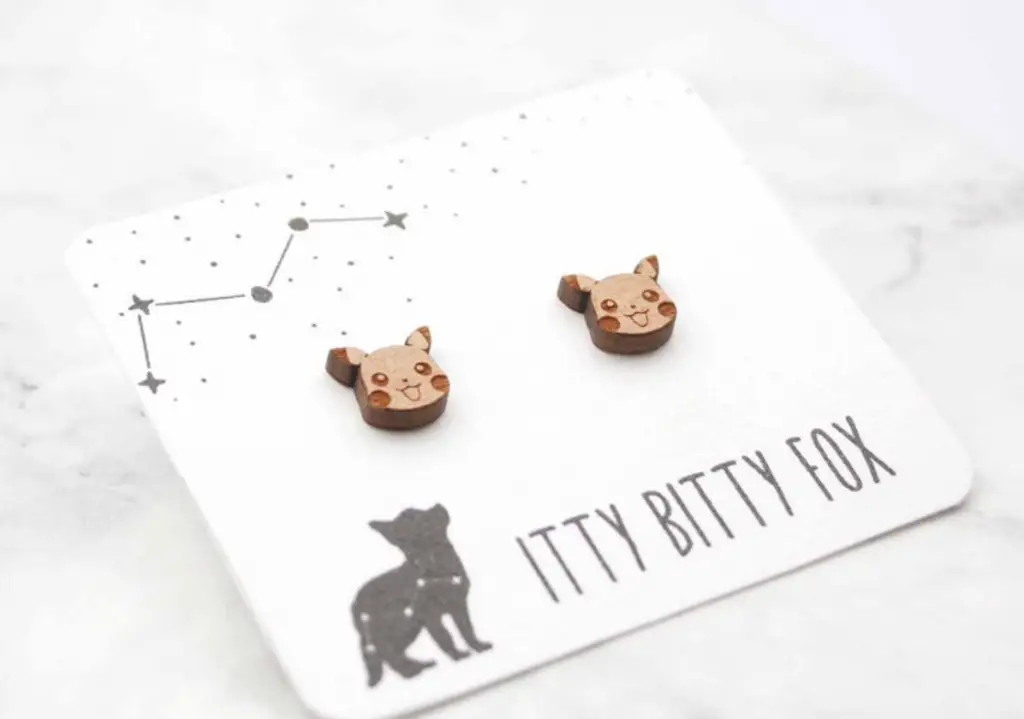 These earrings are made from an upcycled circlip ring and parts of car tire valve. They have an incredible industrial feel that will really make you stand out from the crowd.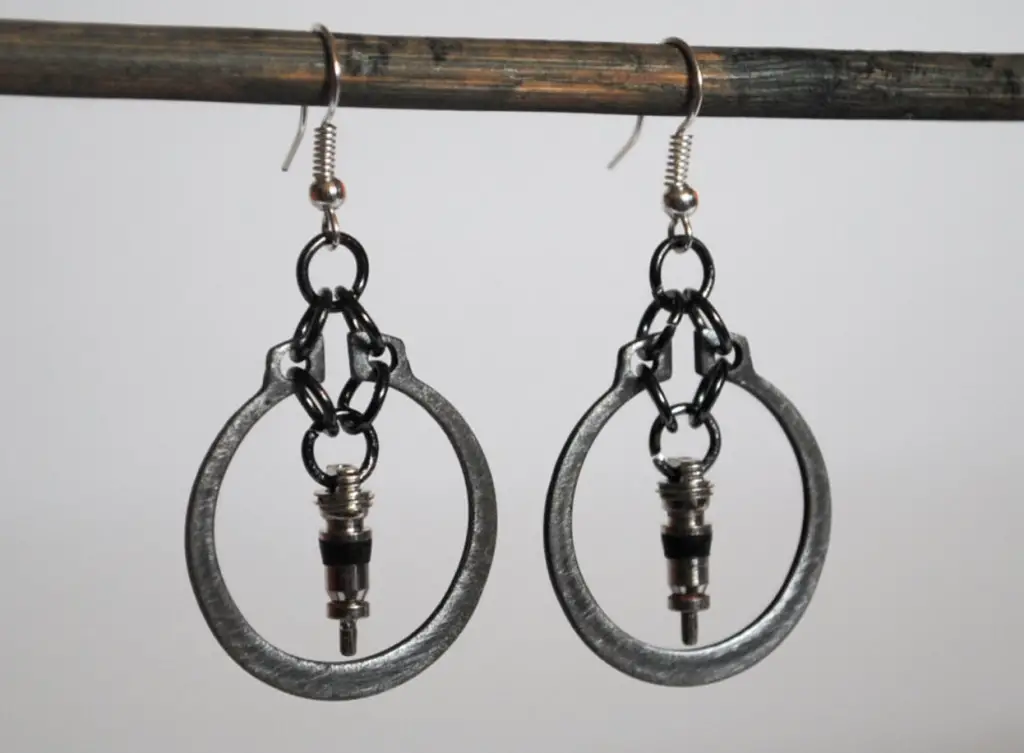 These aluminium kite earrings are upcycled from an unwanted solar panel flashing kit. These have been painted and etched and they're just beautiful. I'm wearing a different version from the same seller in the header picture and I just love them.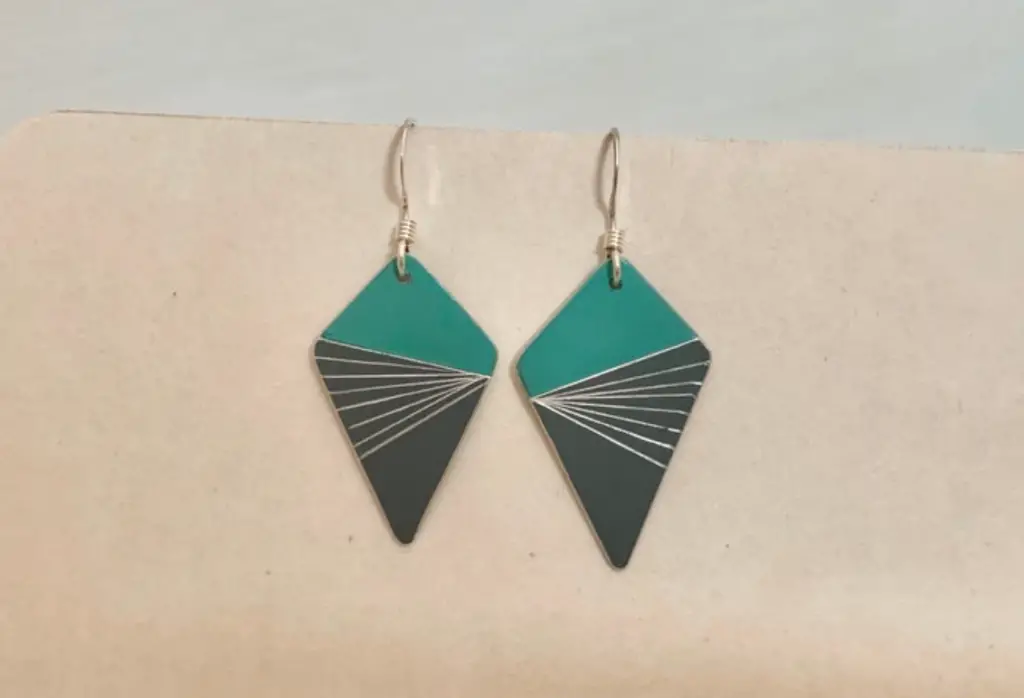 These fishermen earrings are made from upcycled jigsaw puzzle pieces. This means that not only are they super-light but they're totally unique too.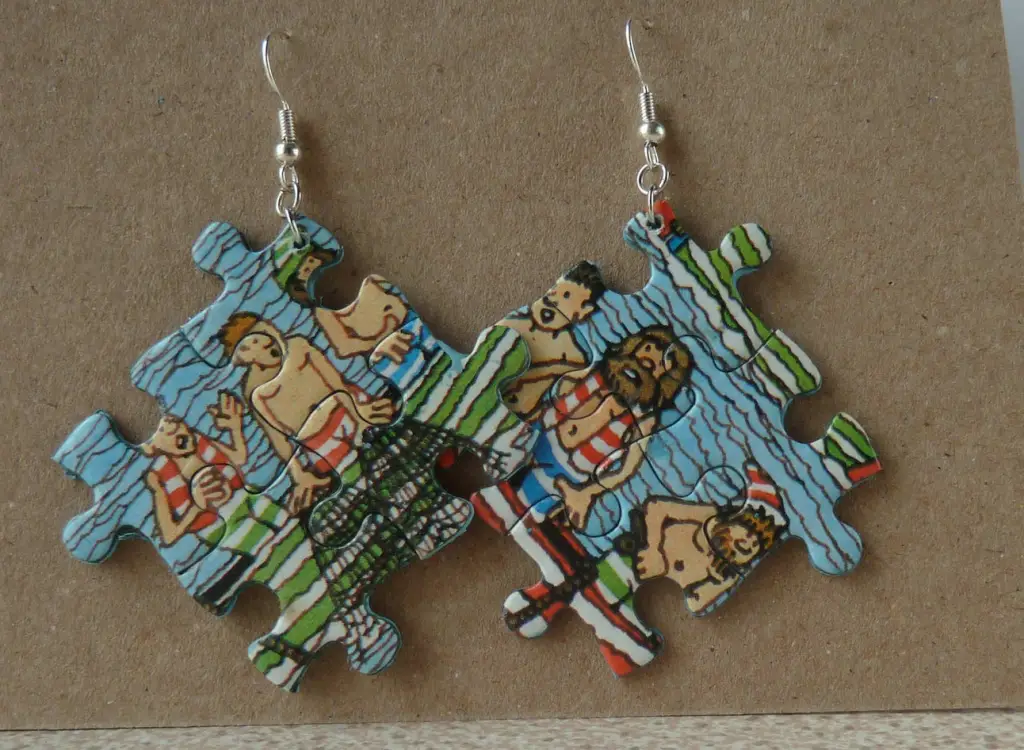 It's hard to believe that these sophisticated earrings were once the inner tube from a bike. They would make a great addition to anyone's earring collection or make a fabulous gift!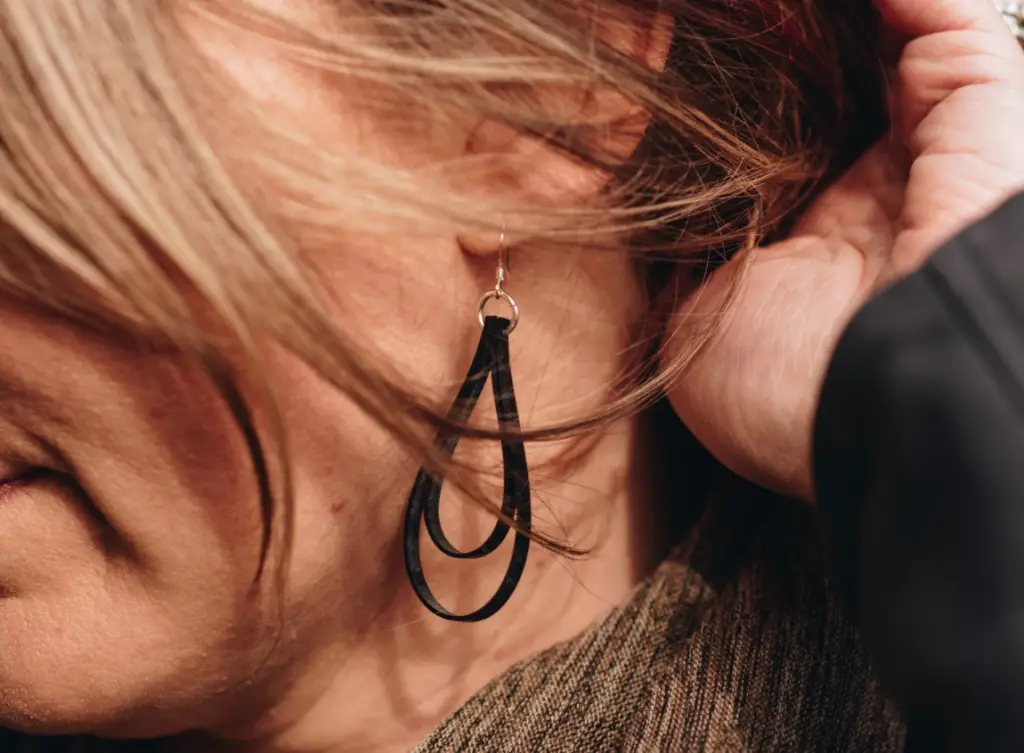 Coffee pods are a pain to recycle so its great that they're being upcycled into something new. You would never know the humble beginnings of these gorgeous studs by Coffee Pod Creations.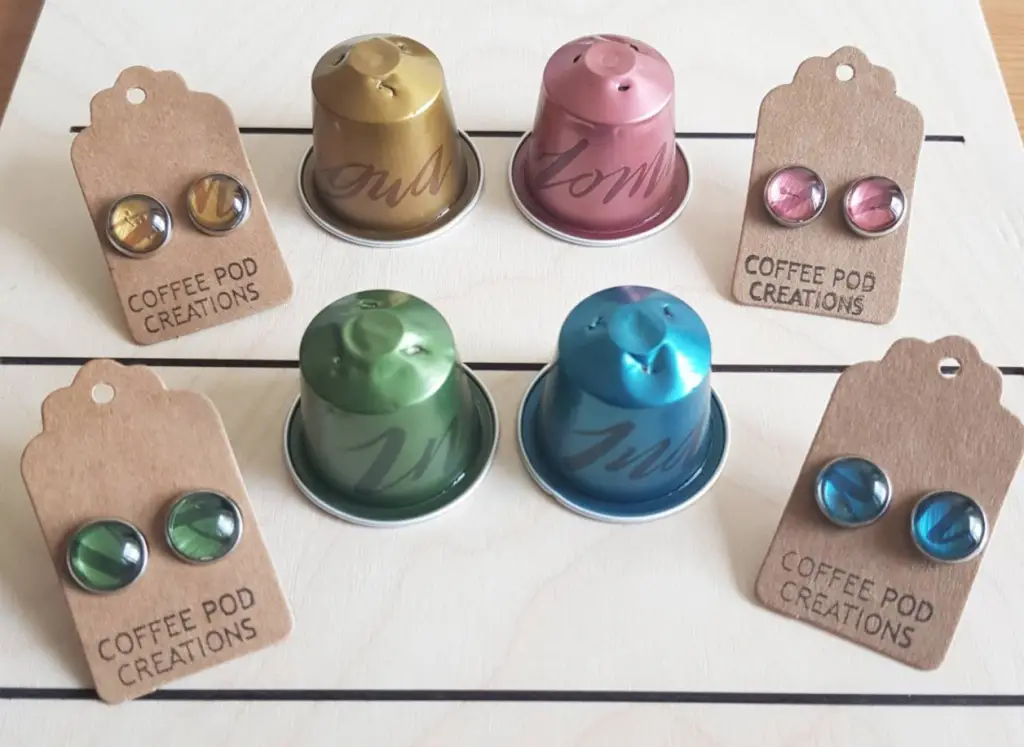 These colourful pencil studs are a cute gift for someone who loves crafting. The good news is that you can choose the colour to match an outfit as well!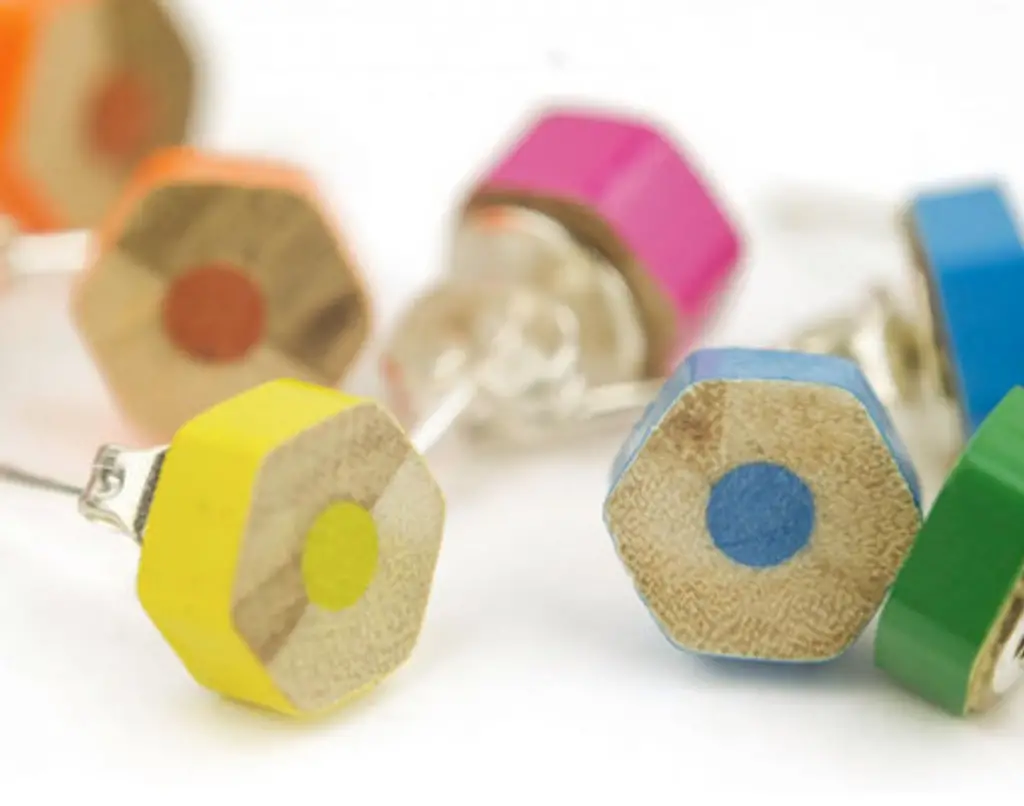 These geometric studs are so unique that you're bound to get compliments while wearing them. No two are ever the same as they're made from upcycled vinyl. The seller has upcycled CD studs too.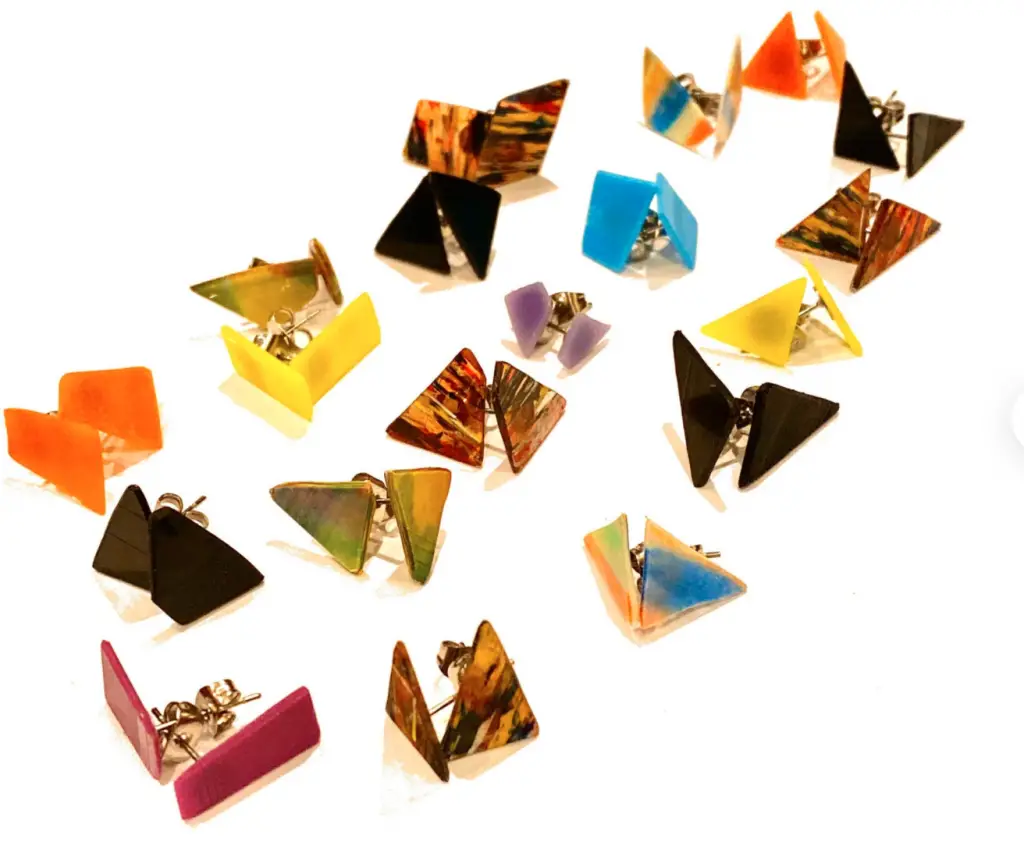 These stunning earrings were made from the pages of an old 1902 hymn book. You can choose which notes you want to display, making them the ideal gift for music lovers!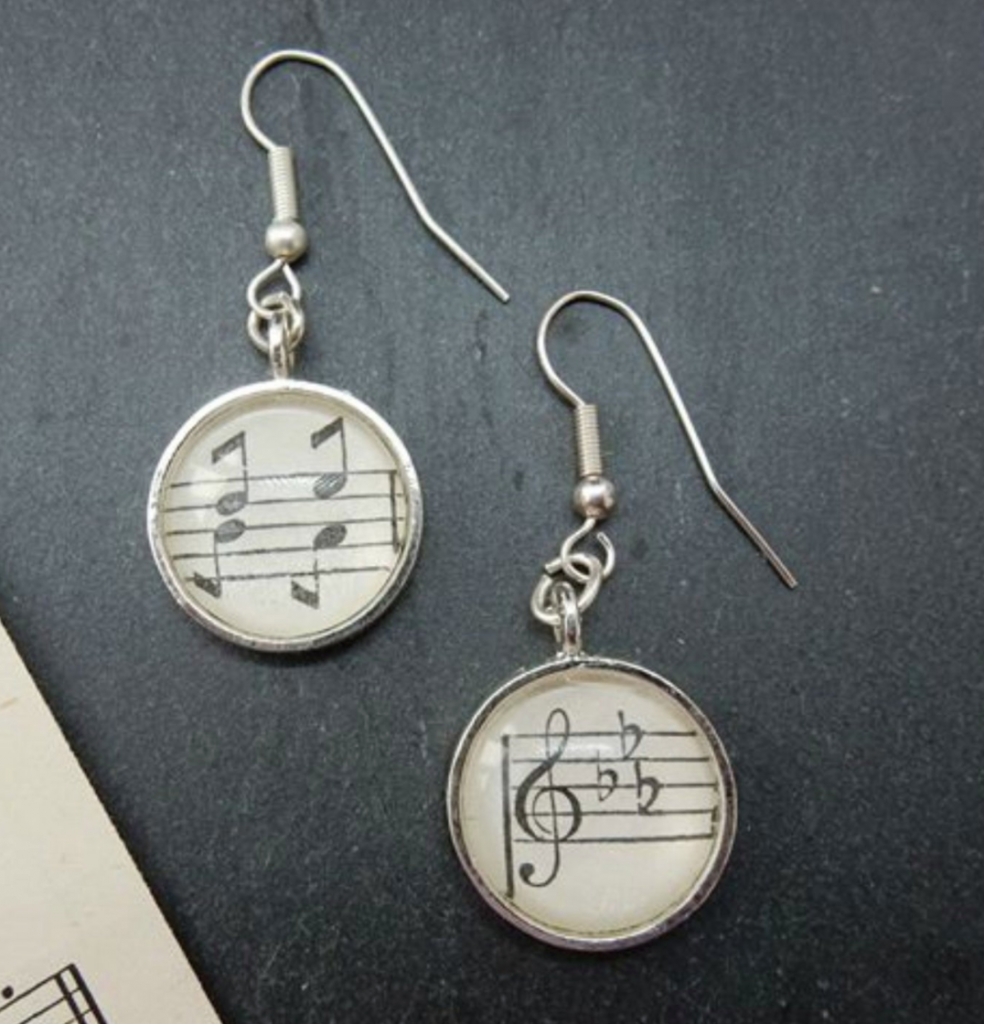 These earrings are made from vintage cotton bobbins and they really do suit any outfit, whether its dressed up or dressed down. The perfect gift for sewing obsessives!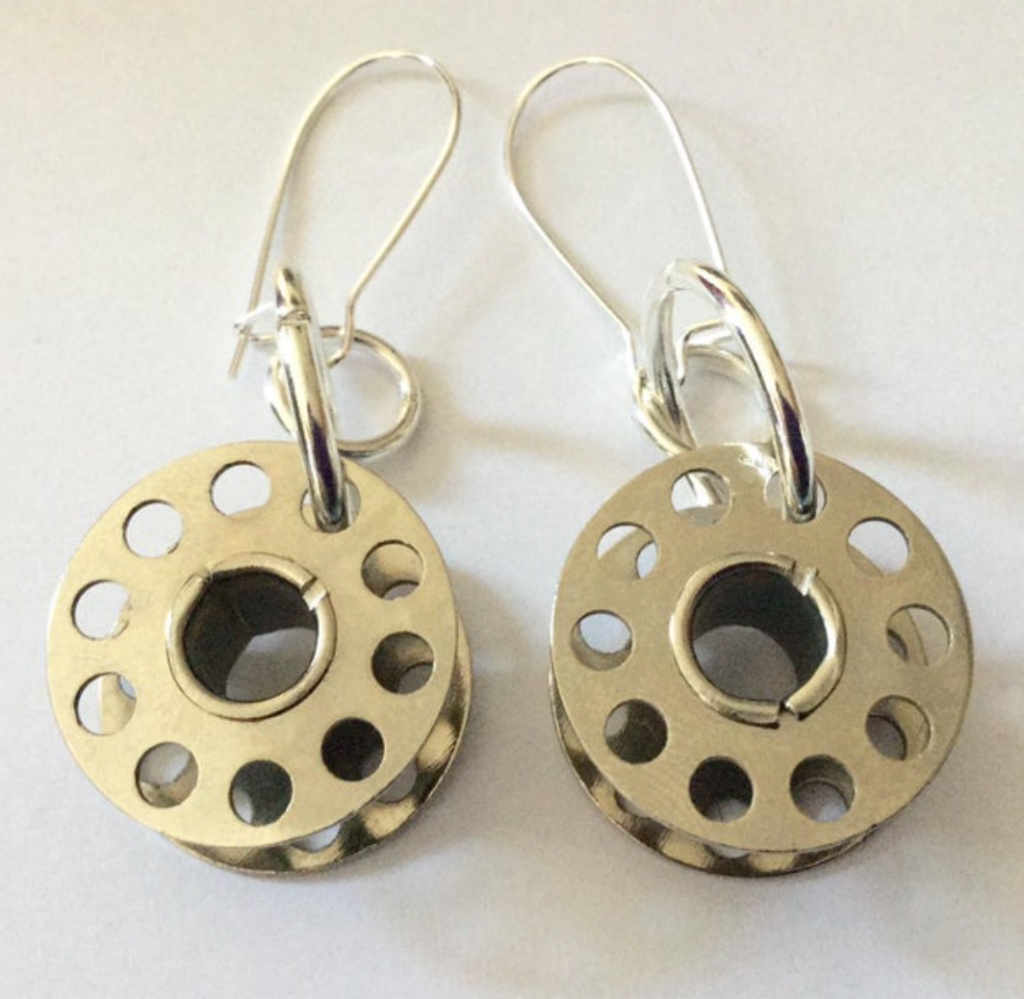 One way to avoid treading on Lego pieces is to make them into earrings! These Lego dog earrings are so fun and definitely a great statement piece.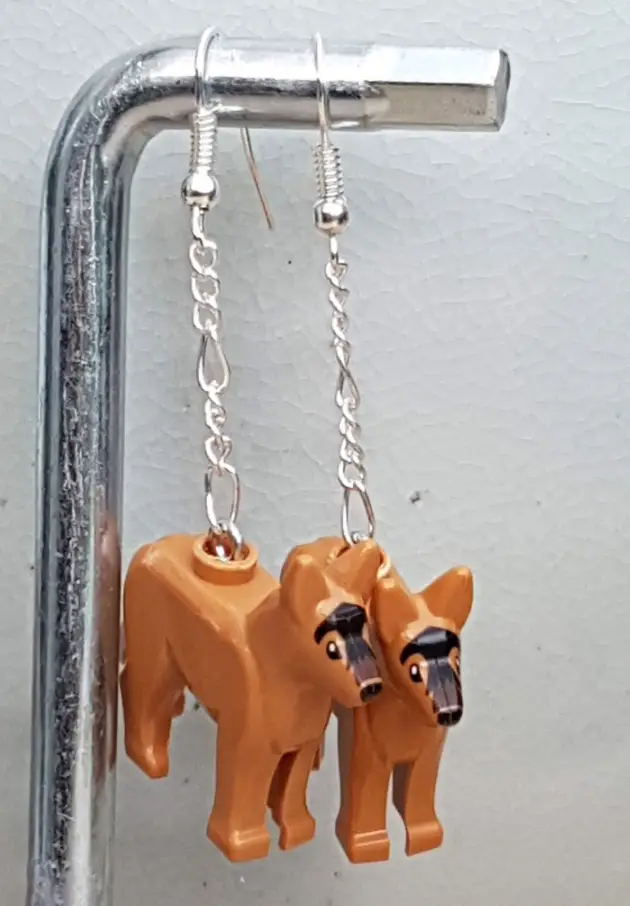 I hope you love these brilliant upcycled, ethical and eco-friendly earrings as much as I do!
Don't forget that Etsy also uses carbon-offset delivery, making it an even more sustainable choice.
If you're still looking for gifts, then check out the Etsy Editor's Picks Christmas gift guide.
Which is your favourite pair of earrings? Let me know in the comments below!
Read more like this: 
Pin this for later: